Athlete News, July 1, 2016
Snowboarding
SSWSC's SBX Head coach Cody Brown coached for USSA's Project Gold SBX camp at Mt.Hood last week. SSWSC's athlete Kurt Hoshino attended the camp as well!

Summer Dryland
The "afternoon gang" stops for the view at the quarry overlook on a hot June day. Coached by Greta Anderson, this multi-discipline group of athletes, ages 14-18, from snowboard, moguls, freeskiing and high school summer PE, train four days per week through the summer.

Cycling
Our Youth Programs practiced tight turning drills this week!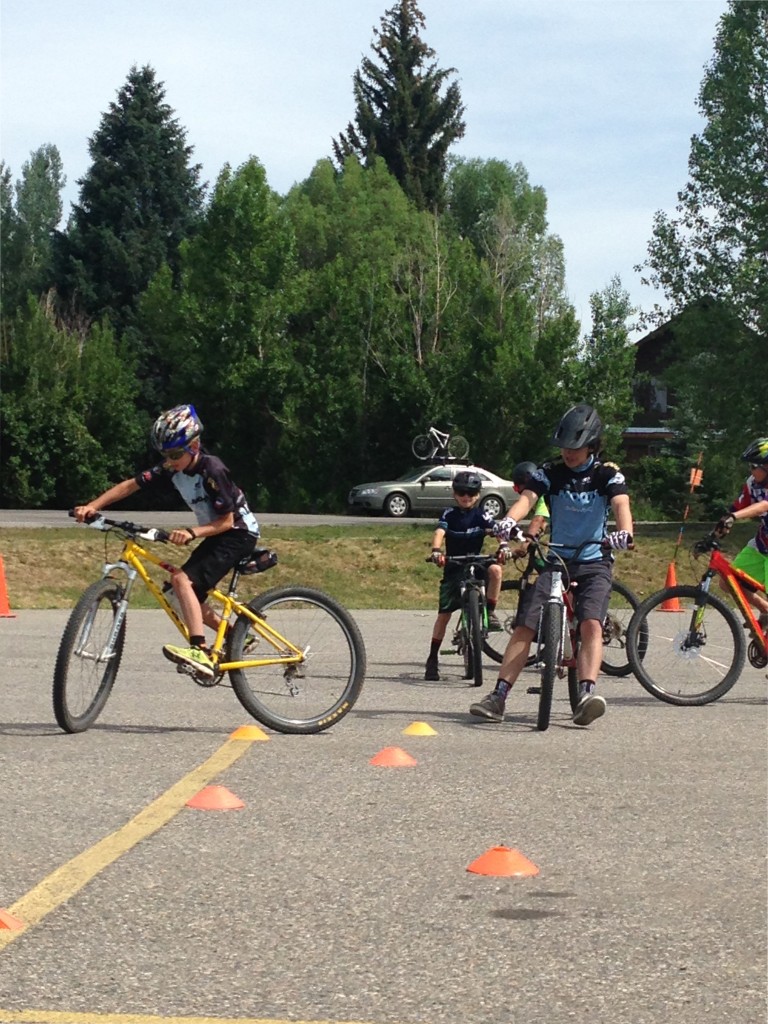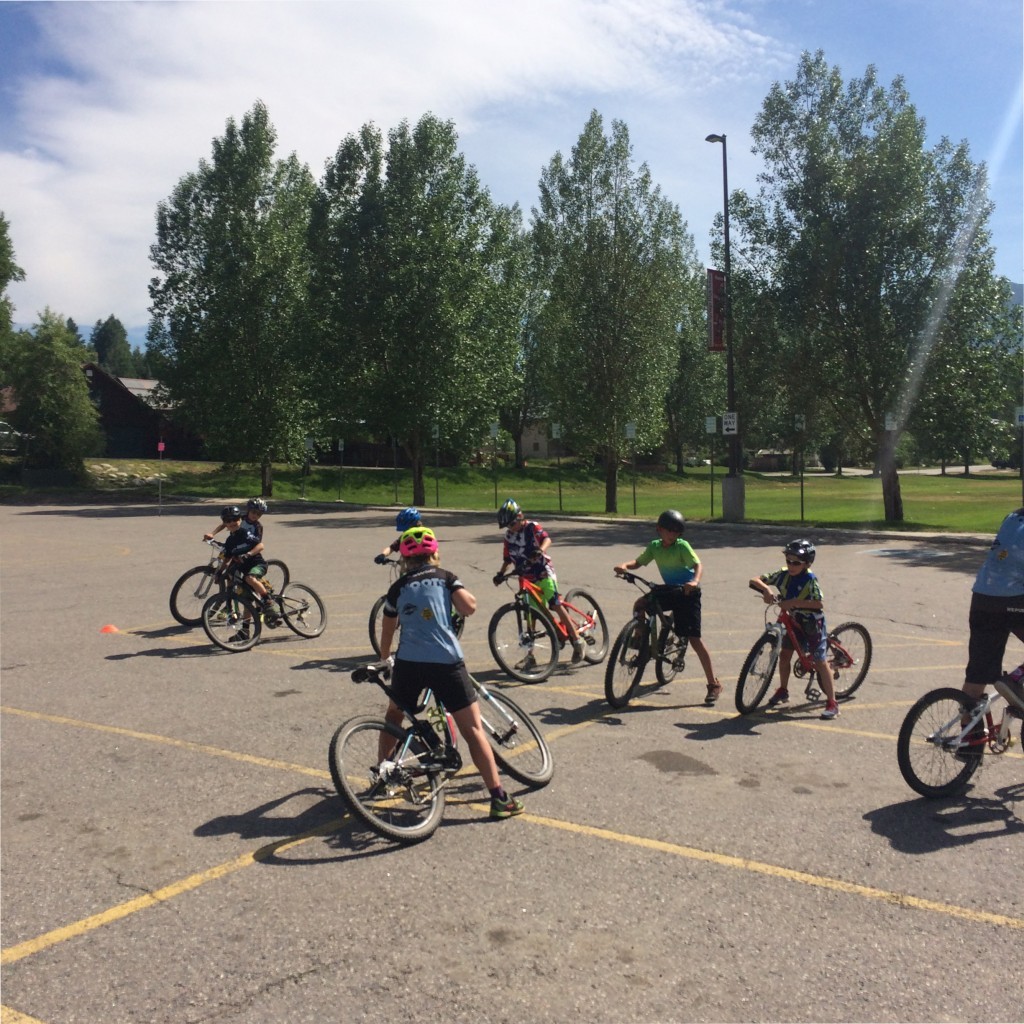 Alpine
You wouldn't think that ski season was still 4 months away, when you look at the efforts of the U16 and U19 athletes in their dry-land training. Around 75% of the Alpine athletes are here every morning at Howelsen working hard towards achieving their goals for next season. So far work-outs have included Strength Training, Olympic Lifting, Plyometrics, Sprinting, Agility, Track Work-Outs, Core, Flexibility, Balance, and the occasional post work-out swim in the river. Great job Alpine Athletes!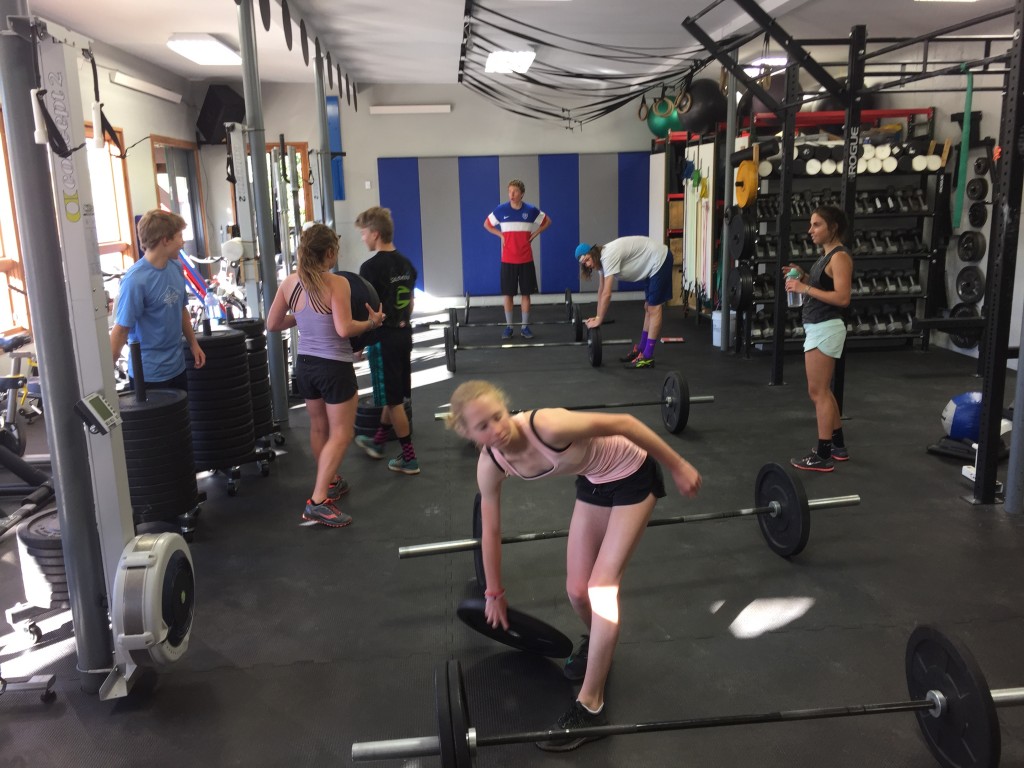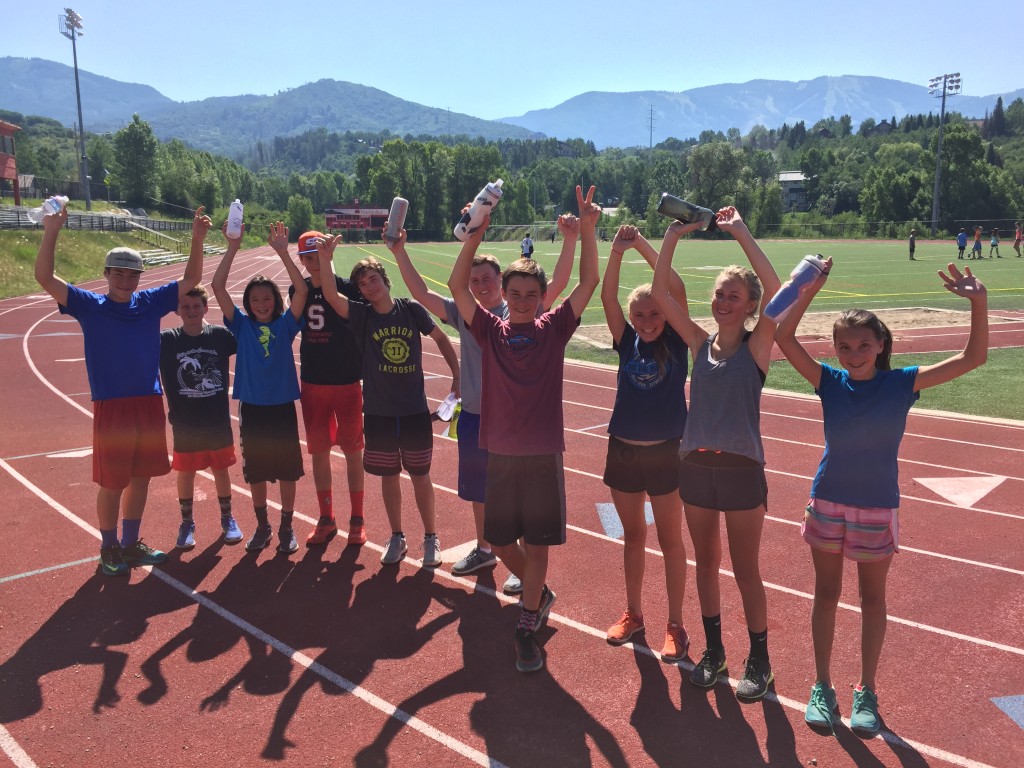 Cross Country
Bend Summer Camp
SSWSC XC Team has planned a trip to Bend, Oregon after school ends for the past seven years: to ski on snow, run the soft mountain trails, paddle in the Deschutes River, Mountain Bike on the famous Phil's trail network, and inject a couple of strength sessions and Ultimate Frisbee throw downs. We had to cancel the trip last year due to limited snow. This year looked good until ten days prior to our departure, when unseasonably warm weather hit the Cascade Mountains and melted out the snow at the Mt. Bachelor Nordic Center. We were saved by the ingenuity of Mt. Bachelor Ski Resort, which groomed a XC loop midway up their mountain for us and other XC clubs. Early each morning we loaded the Pine Martin charlift to access the skiing. We ended up with five days on snow, with three of those days on winter snow. We took nineteen athletes to Oregon, which was almost double our total from year's past. Our trip was a success and we all had a real good time!