Alumni Athletes, Coaches, and Parents
What our members have to say…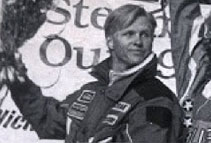 "The SSWSC has had the largest influence on my life of any organization that I have been a part of. It was the spring board for my ski racing career, my Olympic dreams and almost every success in my adult life. The values I developed, the friendships I made, and the experiences I had through the Winter Sports Club largely formed who I am today. The SSWSC, to me, was priceless, and I can't say enough about how lucky I was to grow up in a town like Steamboat with an organization for kids like this one."
- Matt Grosjean, SSWSC member from 1977-1998 in Alpine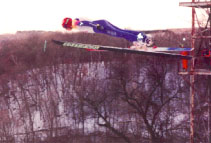 "The club gave me the independence and confidence to go into anything in life knowing I can be successful. The club gave me the opportunity to travel all over the world with the U.S. Ski Team and make life-long friends all over the world. With the travel, I learned that the world is full of many amazing places. However, none of them hold a candle to Steamboat Springs and the Steamboat Springs Winter Sports Club."
- Brendan C. Doran, SSWSC member from 1990 - 2002. Coach in ski jumping and Nordic Combined from 2002 - 2007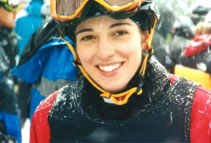 "It takes a village to raise a child," Crawford said. "Steamboat Springs Winter Sports Club is a huge contributing factor to the way children are raised in Steamboat. … Skiing every weekend is not something everybody gets to do, but in Steamboat Springs, it's a part of growing up. The club is a staple in Steamboat and I can't imagine what the town would be like without it."
- Lauren Crawford, SSWSC member, U.S. Ski Team in 2001, 2002 and 2003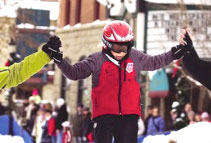 "Always keep trying your best. Your worst race result could be followed by your best run. Perseverance and hard work pays off."
- Cole Puckett, current SSWSC member, 13 years old.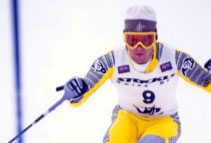 "In a world where pitfalls for growing children hide behind every corner, I sought to find my way and managed to fall into just about every bad situation one could imagine. Any other kid in my position would have more than likely made it to my age but not without a solid drug habit and a jail record. But every time I slipped, I had a coach or fellow athlete push me to pick myself up and strive for everything that I could be."
- Andy LeRoy, SSWSC member from age 8; member of the U.S. Ski Team 1993 - 1999; coach at SSWSC at the junior level from 2003 - 2006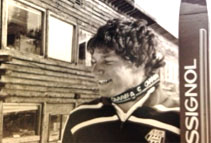 "The SSWSC provides opportunity. If your goals include the Olympics, striving to become a better skier or wanting a chance to challenge and better yourself through athletics, the club provides the opportunity. So what impact did the club have on me? Our restaurant and coffee shop are designed around opportunity. We currently employ more than 40 individuals with developmental disabilities. My life has been shaped by skiing and competition. Without the opportunity I was given, the term Olympian would not proudly stand next to my name. This holds true for our disabled employees. Without the opportunity we provide, they would not have the chance to prove to the world that they are highly capable and are productive workers. They would not have the term employee proudly standing next to their names. The SSWSC is 100 years old, 100 years of providing opportunity. I'm just one example of thousands of current and past members. Let's keep it rolling. There will be thousands more who deserve the opportunity the club provides."
- Jack Miller, SSWSC member from 1977 - 1991. Three time Junior Olympic Alpine Champion, 1988 Olympian
Profile of David Lamb - SSWSC Alpine Alumnus
By Eileen Allen

I caught up with David to see how he was doing with his new office and to ask him how the SSWSC has affected his life, and did he have a story to tell!
Many of you remember his ski career…he was one of those kids who skied very well at a young age and then got better. He basically lived at Howelson Hill and the only way his folks could punish him (that actually worked) was to deny him training. He learned how to take care of his body and learned how to stay driven, focused and enjoy the escape and freedom that skiing fast gave him. He knows that the self-confidence and pride that he received from being part of the SSWSC are what propelled him to the US Team. After several years on the team he was a top skier for the DU Pioneers. When he graduated he decided that he still just loved competing in skiing and he set his eyes on possibly going to the Olympics…but after a devastating crash at a World Cup in France he knew it was time to quit and move on.
He searched for a career that would allow him to feed his competitive spirit and after many phone calls opened an Edward Jones office in Steamboat Springs right next to City Market. "I have the markets at my disposal while maintaining a lifestyle of outdoor sports freedom" says David.
Coming home to Steamboat David knew he wanted to give back in a big way. He knows that it was the Steamboat Lion's Club that paid a scholarship so that he could train in Europe, that it was David Baldinger and Craig Thrasher who helped him with equipment, that at every race maybe 40 volunteers were there to put on the races, that coaches helped him reach his dreams and of course the great support of his family and friends who all helped him attain his success. Now that he has come home to Steamboat to live you can see him giving very generously with his time. He is the J3 coach who takes the kids free skiing as he believes that is what gives our kids an edge in their racing…he is at the Arts Council volunteering as the bartender for their events…he is paying it forward as he is honored to be able to call Steamboat his home and he wants to contribute and be an active community member.
David feels that the experience of the SSWSC has given him a leg up in life on many levels compared to people who haven't had this experience and for this he is very thankful.
SSWSC Alumni Club
Former SSWSC athletes, parents and coaches can reconnect with the relationships they formed while being an active member of SSWSC. The Alumni Club is a place to find old friends and make new ones. This isn't a formal, structured social group. It's all about making the time to routinely enjoy the company of friends who have shared SSWSC experiences, diverse perspectives, and interesting paths in life. There are a number of social or "outing" events throughout the year to allow everyone to gather to share memories and current news.
The Organizing Committee would love to hear any ideas you may have about activities or events, and other people who would like to be involved. The Committee consists of: Eileen Allen, Nancy Perricone, Marne Roberts, Mären Berge and Julie Green. You may contact any of them at sswsc@sswsc.org. We hope that you will find this as exciting as all of us do.