Coaches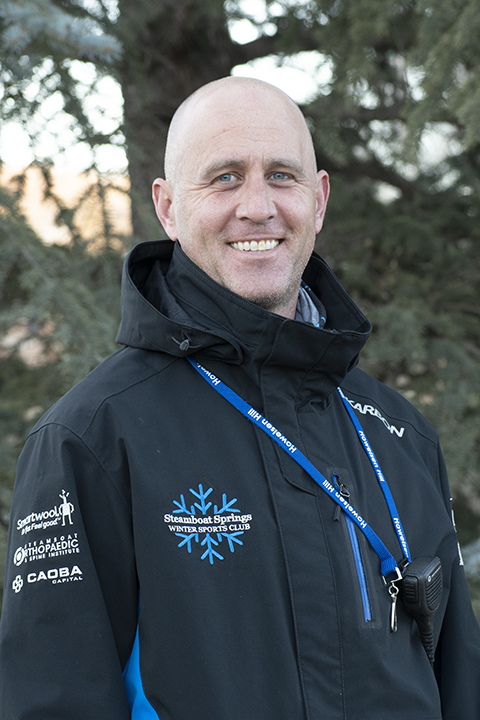 Tyler Shepherd, Alpine Competitive Program Director
Email:

.(JavaScript must be enabled to view this email address)
Tyler joined the SSWSC in 2020 with a diverse athletic and coaching background in ski racing. He led the program to the honor of U.S. Ski & Snowboard's Alpine Club of the Year in 2023. Prior to arriving in Steamboat, he was the Associate Head Alpine Coach at the University of Denver, where he worked with over thirty NCAA All-Americans, led his teams three NCAA titles and was most recently named RMISA Coach of the Year in 2018. As an athlete, Shepherd raced on the U.S. Ski Team for three years and was an NCAA All-American skier at the University of Colorado. Later he worked for the U.S. Ski Team as its Head Skicross Coach, leading the team at the 2010 Olympic Winter Games. Prior to his work at DU, Shepherd was the Head Coach for the University of New Mexico Ski Team, and he has served as the president of RMISA (Rocky Mountain Intercollegiate Ski Association) since 2012. Shepherd lives in Steamboat with his wife, Amanda, and their three children who are all SSWSC athletes.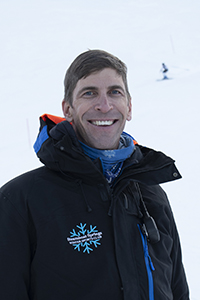 Ben Brown, Alpine Technical Director, U16 Head Coach
Email:

.(JavaScript must be enabled to view this email address)
Ben has been coaching at the SSWSC since 2013, and was named U.S. Ski & Snowboard's Alpine Coach of the Year in 2020. Ben grew up racing in the Upper Peninsula of Michigan. He continued his racing career at Western State Colorado University, competing Division 1 NCAA. After graduating college Ben continued racing full-time at the Continental Cup level in pursuit of his goals. He coached at Green Mountain Valley School and at Loveland prior to coming to Steamboat. Ben currently is the chair of the Rocky/Central Region and Rocky Mountain Division Alpine Competition Committees that govern ski racing in the region. He has been part of the coaching staff overseas at international children's championship events several times. He is a Level 300 certified coach by U.S. Ski & Snowboard. When he's not coaching, you'll find Ben spending time with his wife Rita and enjoying his favorite hobbies of bike racing and back-country skiing.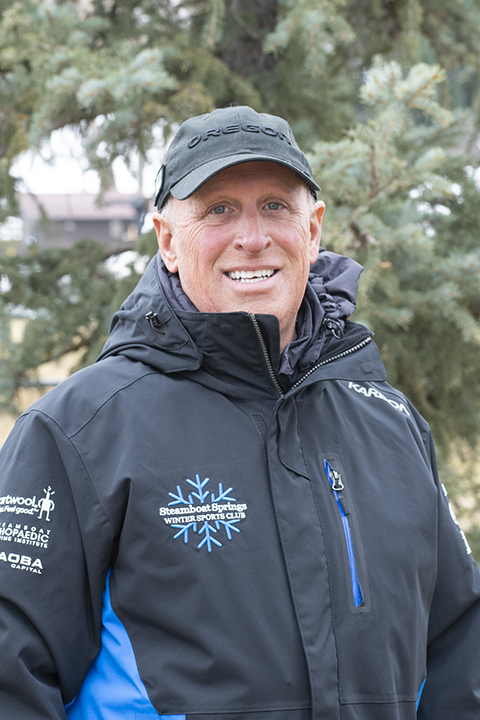 Robert Baker, Alpine Lead Women's FIS Coach
Email:

.(JavaScript must be enabled to view this email address)
Robert has spent many years as a FIS women's coach with Ski & Snowboard Club Vail, Squaw Valley and Sugar Bowl prior to coming to the SSWSC a few years ago. He was the head coach and program director for the Mt. Shasta Ski Team in California for five years. He has guest coached with the U.S. Ski Team World Cup group for both speed and tech event projects over the past few years. He is a Level 400 certified coach with U.S. Ski & Snowboard. He is also a fully certified ski instructor with PSIA and has Canadian coach certification as well. Robert really enjoys working with the women's program, helping them achieve their goals and continuing to build Team Viper's culture on the women's side.
Noah Freed, Assistant Men's FIS Coach
Email:

.(JavaScript must be enabled to view this email address)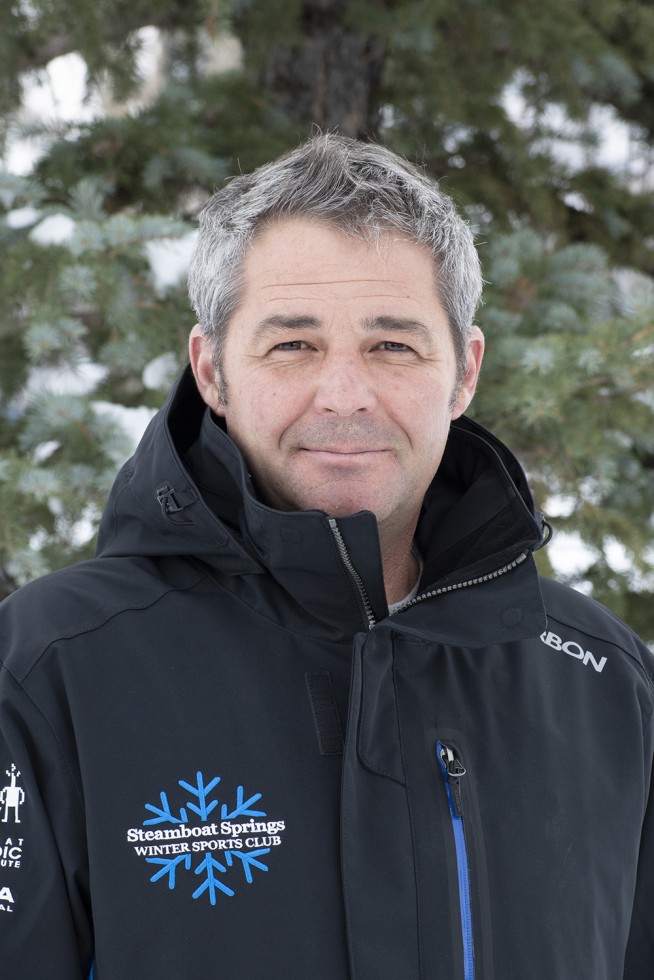 Joe Gilbertson, Assistant FIS Men's Coach
Email:

.(JavaScript must be enabled to view this email address)
SSWSC alum Joe Gilbertson returned to the club in 2018 in a coaching role to share his passion for alpine ski racing. The former Dartmouth College racer still has a racer's mentality, and puts himself in his athletes' shoes to give them great technical advice and perspective in sport. Having spent over a decade as a water biologist in the Pacific Northwest, Joe's return to coaching was for all the right reasons - a desire to help kids become great ski racers while learning all the life lessons that go along with a pursuit of personal excellence. Joe is a Level 300 certified coach with US Ski & Snowboard.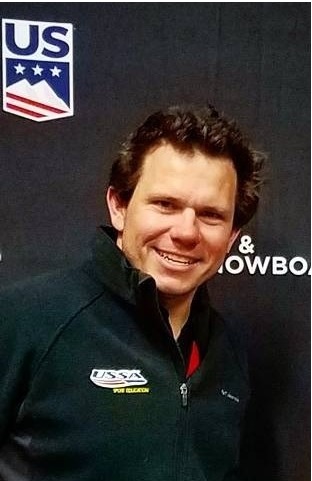 Joe Paul, U14 Head Coach
Email:

.(JavaScript must be enabled to view this email address)
Joe's love for skiing began at the age of three, being picked up from school every Tuesday to go skiing at Welch Village in Minnesota, where his parents were volunteer ski patrollers. Ski racing was a natural way to foster his passion for the sport. Racing through his collegiate years, that passion was redirected into a desire to become a coach. After getting his bachelor's degree in Exercise and Sport Science with minors in Athletic Coaching and Outdoor Education, Joe began his coaching career for Team Afton in Minnesota, where he coached for nine years. He attended the National Coaches Academy in 2012 and obtained his Level 300 Coaches Certification, finishing top three in that year's graduating class.
In 2015, Joe was hired by Team Gilboa as their Head FIS coach, and two years later became a co-director of the club while still leading the FIS program. During his tenure with Team Gilboa, Joe qualified athletes to U18 Nationals in four out of six years, highlighted in 2022 by Team Gilboa sending six athletes to the event, the third most of any program from Rocky/Central, behind SSWSC and SSCV. As a program director, Joe was integral in Team Gilboa, being recognized as a Gold Certified Club and a U.S. Ski & Snowboard High Performance Center. Joe has served on the Rocky/Central Regional Committee for the past 13 years, including representing R/C on the Alpine Sport Committee from 2014-2021. Outside of ski racing, Joe is a diehard baseball enthusiast looking forward to the Rockies becoming his second favorite team to the Minnesota Twins.
Scott Schaffer, Assistant U14 Coach
Email:

.(JavaScript must be enabled to view this email address)
Scott has been an Alpine coach with the SSWSC since 2000. He has coached athletes from Buddy Werner to FIS, with the majority of that time with the age class groups- his favorite. Scott took a brief hiatus for a few years before departing from his regular job, returning to coach U14s last season. Scott has also worked with the Masters program and Ski Corps' Race Crew.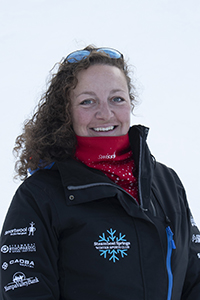 Ann West, Head Women's U16 Coach
Email:

.(JavaScript must be enabled to view this email address)
Ann was born and raised in the Swiss Alps, where her passion for skiing grew and her desire to speed down the hill increased each year as she explored her home resort, Les Portes du Soleil. To get the best of both education and skiing, she enrolled at Burke Mountain Academy in Vermont in 2002, where she found her talent for Downhill racing. Upon graduating, she joined the SSWSC to get more speed training. As she improved and got closer to her goal, she decided to move to Austria to live with the British National Team and get a new perspective and opinion of her skiing from her Austrian coaches. With them, she found the missing link that brought it all together, and reached the highlights of her career. She would have continued pursuing her goals to make the U.S. Ski Team and the Olympics, however her education was just as important to secure her future. With that in mind, she enrolled in and attended St. Lawrence University in Canton, N.Y. There, she became a two-sport athlete and participated in both skiing and crew (rowing). Through the years, her varied teams and sports, she learned the values of team work, and respect for her teammates, coaches, and teachers. Her joy and passion for skiing has yet to be quenched however, and she immediately contacted the club seeking employment as a coach. Recently, she spent a few years coaching in Switzerland, returning to the SSWSC U16 program to coach in 2021.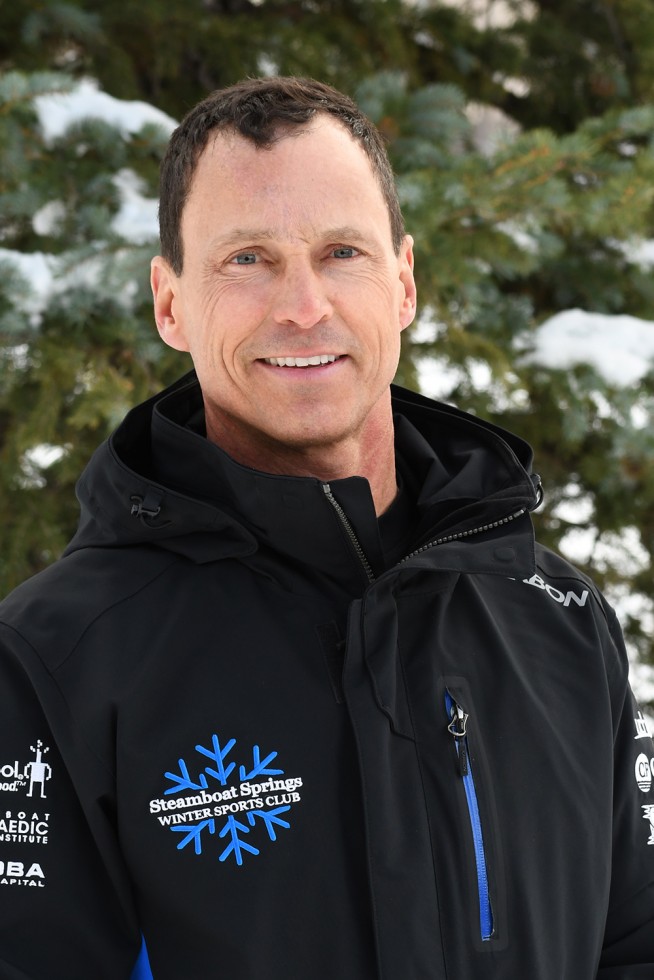 Brian Olson, U16 Assistant Coach & Foundation Board Member
Brian grew up in La Crosse, WI as an Alpine racer. He continued his ski racing career at Colorado mtn college and the University of Nevada Reno. He moved to Steamboat in 1990 where he began coaching for the Billy Kidd center for performance skiing and the SSWSC. He enjoys working with young athletes and takes pride in their accomplishments. He and Lisa have two Daughters Taylor and Abby, both being former and current members of the SSWSC Alpine program. Brian also serves as vice president of the SSWSC Foundation board, and is currently a U14 Alpine Coach.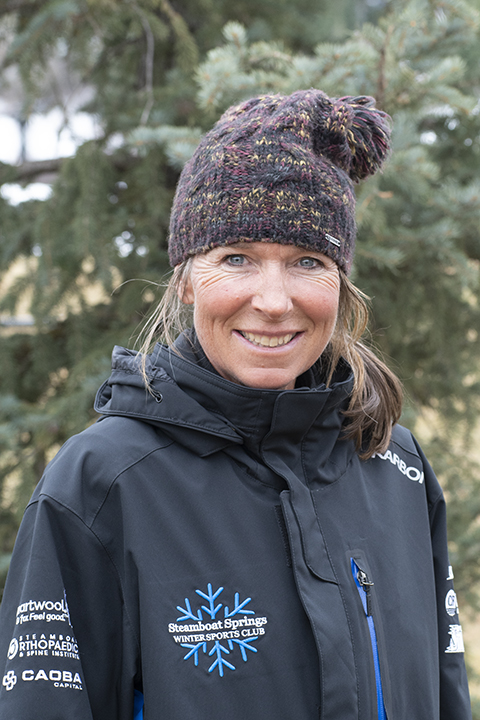 Chantal Knapp, Head U12 Coach
Email:

.(JavaScript must be enabled to view this email address)
Chantal is a native Vermonter who learned to ski in her back yard at the Underhill Ski Bowl where skiing every free moment fueled a passion for skiing. Chantal found her drive for competing at Smuggler's Notch Ski Club, when she began racing at age nine. During her high school years at Burke Mountain Academy, Chantal competed in her first World Cup at the young age of 15 which landed her a spot on the U.S. Ski Team. There she spent nearly a decade with her most promising results on the World Cup DH and SG circuit. Following her ski racing career, Chantal began studies at CU-Boulder where she studied Journalism while also competing as a professional triathlete and mountain bike racer. In 1996, Chantal landed a position with a professional mountain bike team and simultaneously competed in cross country skiing. Now with over two decades of coaching, Chantal enjoys coaching where she can inspire and share her passion for skiing.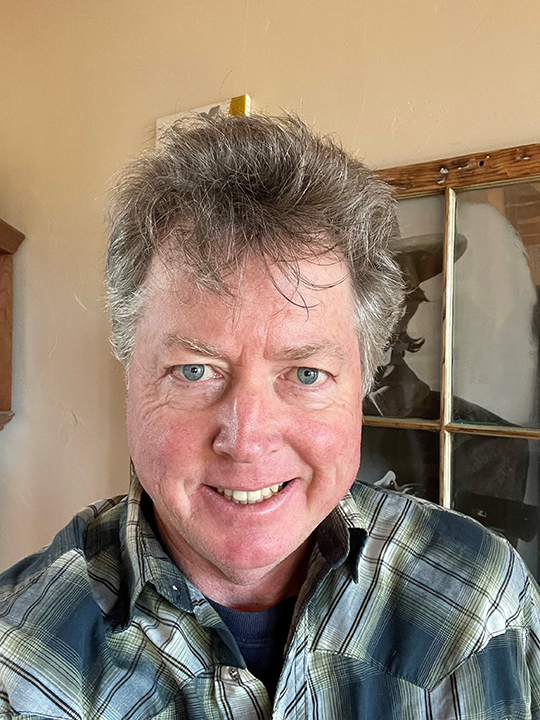 John Walters, U12 Alpine Assistant Coach
Email:

.(JavaScript must be enabled to view this email address)
John has been a full time and part time alpine coach since 1989 at Loveland and SSWSC. He has a Pharmacy degree from CU 1998 and has been the Pharmacy Manager at Walmart in Steamboat, for 15 years. John also renovates houses and works construction jobs.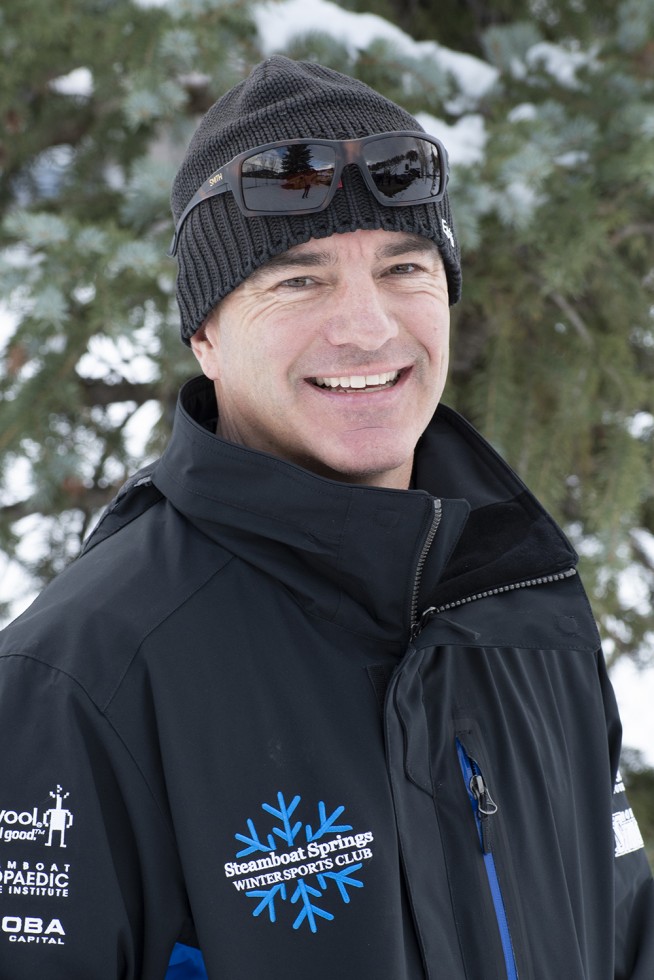 Scott Wither, Assistant U12 Coach