Coaches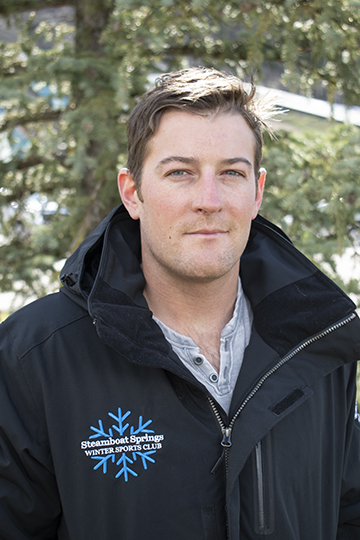 Mike Bansmer, Head FIS Coach
Email:

.(JavaScript must be enabled to view this email address)
Scott Wilson, Lead FIS Coach
Email:

.(JavaScript must be enabled to view this email address)
Scott brings a great veteran presence and a keen coaching eye to the FIS staff. His long, illustrious coaching career has seen him in key positions at Ski Club Vail, Sun Valley and Buck Hill as well as coaching stints with the U.S. Ski Team. Scott was one of the founders and original managing directors of the U.S. Ski Coaches Association. He feels very fortunate to have been coached and mentored by great coaches and skiers at Arapahoe Basin and Sun Valley. He has loved skiing, racing, and coaching all his life and is very proud and happy to be with the Winter Sports Club.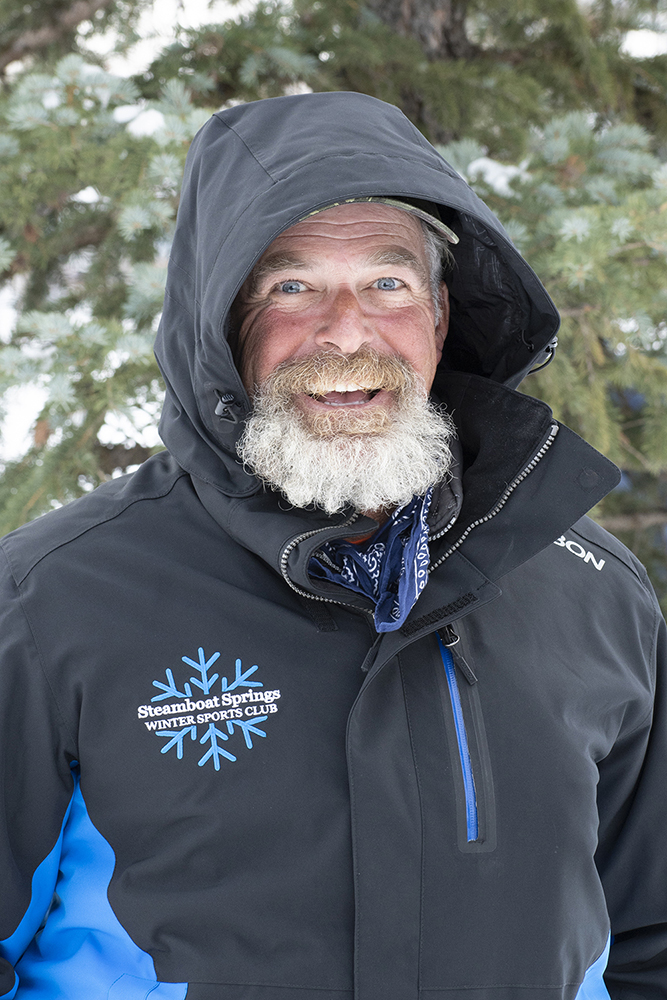 Ty Upson, Assistant U19/U21 Coach
Email:

.(JavaScript must be enabled to view this email address)
Ty attended the Whiteman School as their first ski racer. Ty started coaching at the University of Colorado in 1987 and then returned to the Winter Sports Club. He has been coaching at the FIS, Nor-Am and World Cup level and has worked with numerous NCAA champions, US Ski Teamers and Olympic racers in both alpine and telemark racing. Along the way he has picked up full certification with the PSIA in both Alpine and Telemark and the same with the US Ski Coaches Association.
In his free time, Ty volunteers with Routt County Search and Rescue and the Clark Colorado Volunteer Fire Department. The Marine Corps added some saltiness to his already intense personality and spending two years in Mesopotamia taking on bad guys did little to tone down his zest and enthusiasm for skiing. He enjoys reading, empty spaces and sea glass collecting.
Robert Baker, Alpine FIS Assistant Coach
Email:

.(JavaScript must be enabled to view this email address)
Noah Freed, U19/U21 Assistant Coach
Email:

.(JavaScript must be enabled to view this email address)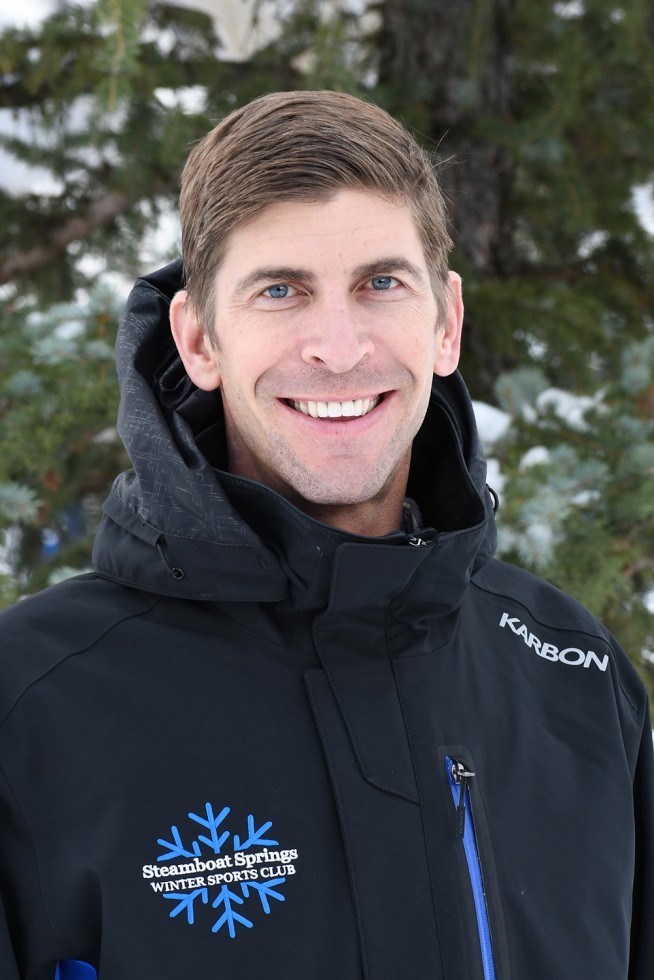 Ben Brown, U16 Head Coach
Email:

.(JavaScript must be enabled to view this email address)
Ben grew up racing in the Upper Peninsula of Michigan. He continued his racing career at Western State Colorado University, competing Division 1 NCAA. After graduating college Ben continued racing full-time at the Continental Cup level in pursuit of his goals. He began ski coaching at Loveland Racing Club. After 3 years at Loveland, Ben coached 1 season for a private team, Iced-Out Racing, based out of Summit County. Most recently Ben spent 3 years coaching FIS athletes at the Green Mountain Valley School in Vermont. Ben was invited to coach in several Regional and NDS Camps, as a representative of the Eastern Region. Ben is excited to be back in Colorado coaching, and enjoying his favorite hobbies of bike racing and back-country skiing.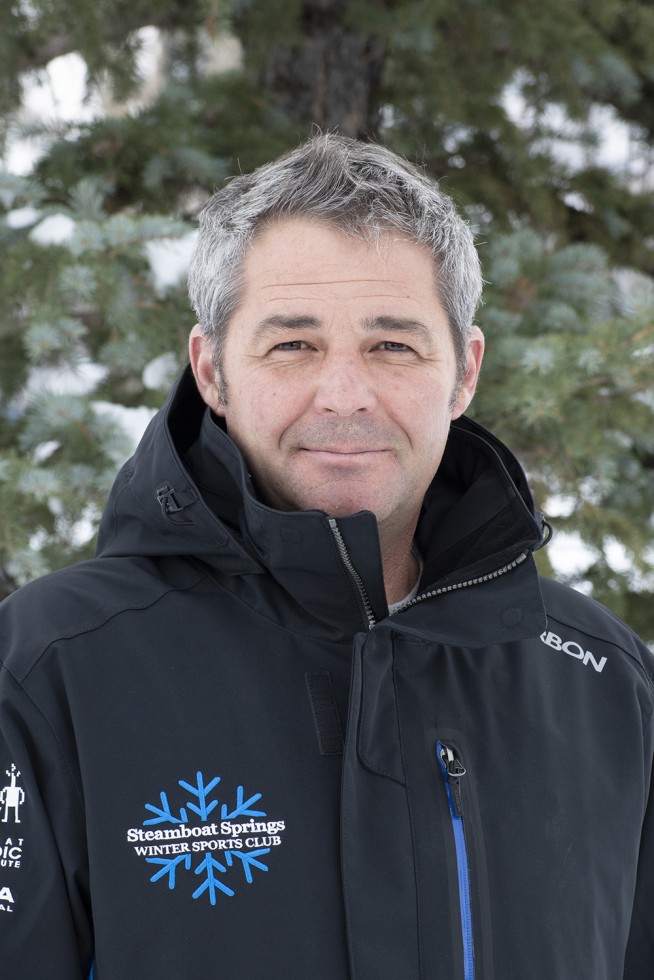 Joe Gilbertson, Assistant U16 Coach
Matthew Chester, Assistant U16 Coach
Email:

.(JavaScript must be enabled to view this email address)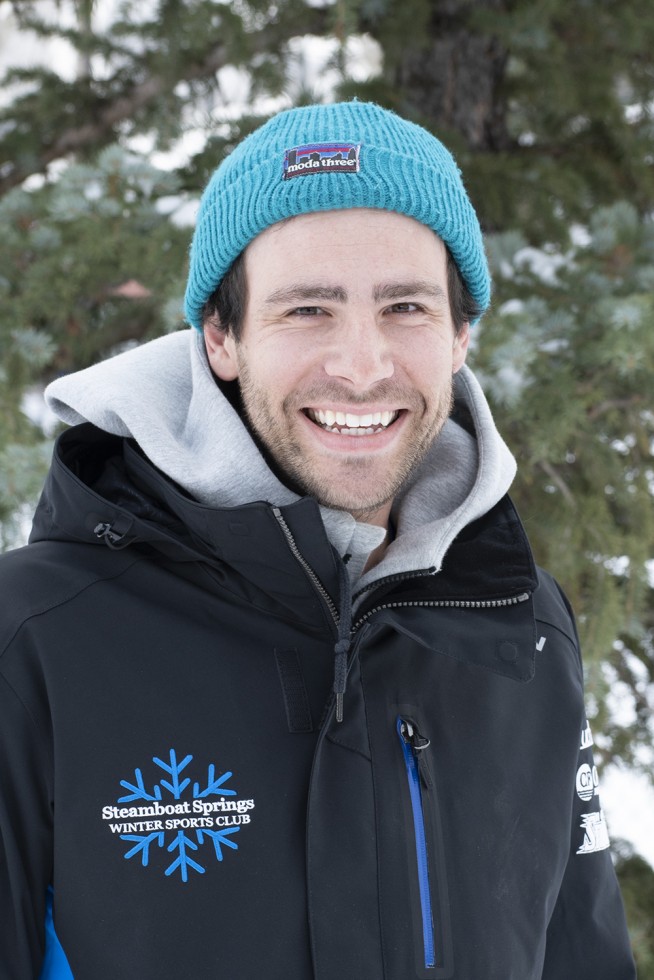 Michael Britton, Head U14 Coach
Email:

.(JavaScript must be enabled to view this email address)
Michael was born and raised in Mequon, Wisconsin. He skied USSA and FIS during high school and continued to race in college at the University of Minnesota. Michael followed his passion for sports, earning a degree in sports management. After graduating, Michael moved back to Milwaukee and started his coaching career with Heiliger Huegel. Michael spent 6 years coaching U14s and also served as the assistant program director before taking the position with SSWSC. Michael is going on his 3rd year with SSWSC and just recently received his Level 300 coaching certification. Michael has a passion for working with youth athletes! When not on the hill, Michael enjoys traveling, hiking and listening to music.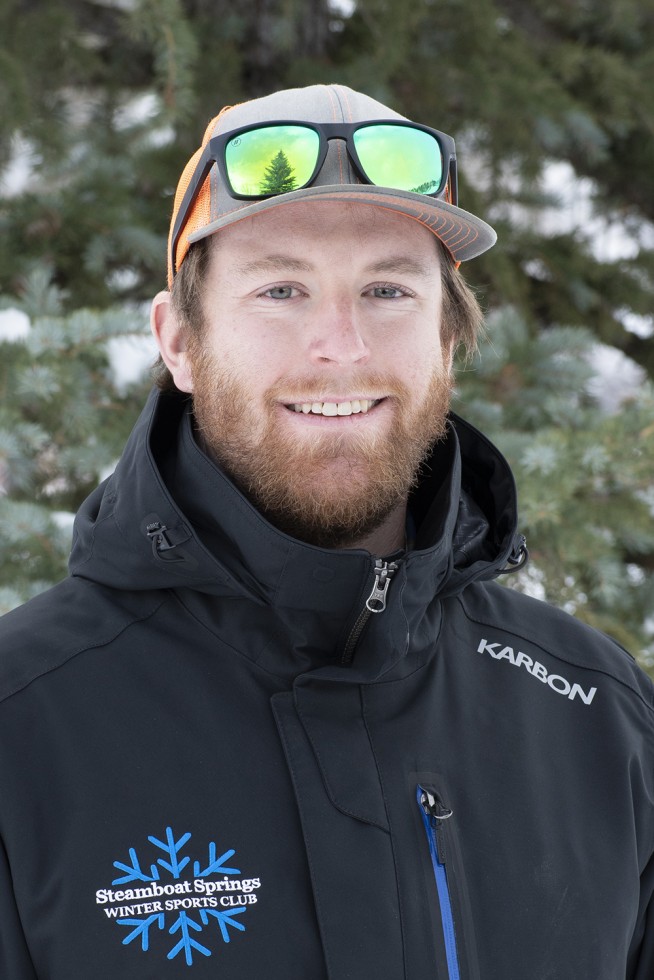 Matthew "Mack" Doro, Assistant U14+ Coach
Email:

.(JavaScript must be enabled to view this email address)
Mack grew up outside of Buffalo, New York. He spent his weekends skiing at Holimont in Ellicottville, New York with his family. He joined Holimont's freestyle team as a J5. He decided to take up ski instruction during his high school years. After a brief hiatus nordic ski racing in college, Mack returned to ski instruction at Holiday Valley in Ellicottville New York. In 2011 Mack moved to Steamboat Springs to work at Steamboat Resort as a ski instructor. The following season he joined the U12 coaching staff at SSWSC and has been here ever since. This past season Mack coached for Colorado Mountain College as well as working with the SSWSC U14's.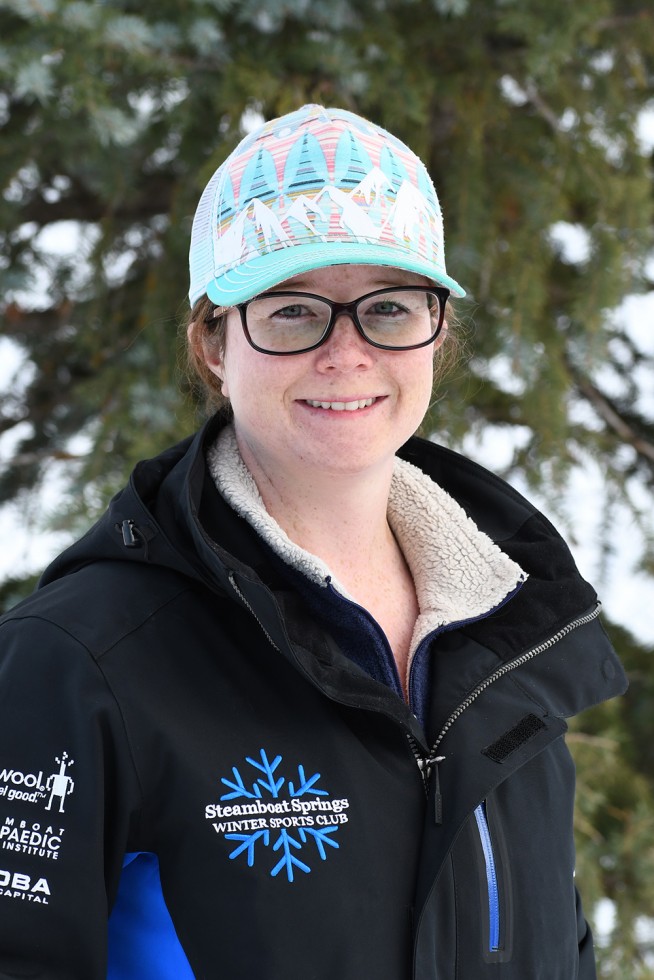 Erika Hill, Assistant U14 Coach
Email:

.(JavaScript must be enabled to view this email address)
Erika Hill grew up skiing for the Winter Sports Club. She raced alpine for SSWSC before telemark skiing for the United States Telemark Team on the World Cup circuit. She began assistant coaching the Buddy Werner Program with SSWSC while still competing. Erika began formally coaching with Loveland Ski Club in 2011, where she coached alpine racing and all mountain skiing. Erika is an environmental and geotechnical engineer, and loves sharing her passion for skiing and the outdoors with young athletes.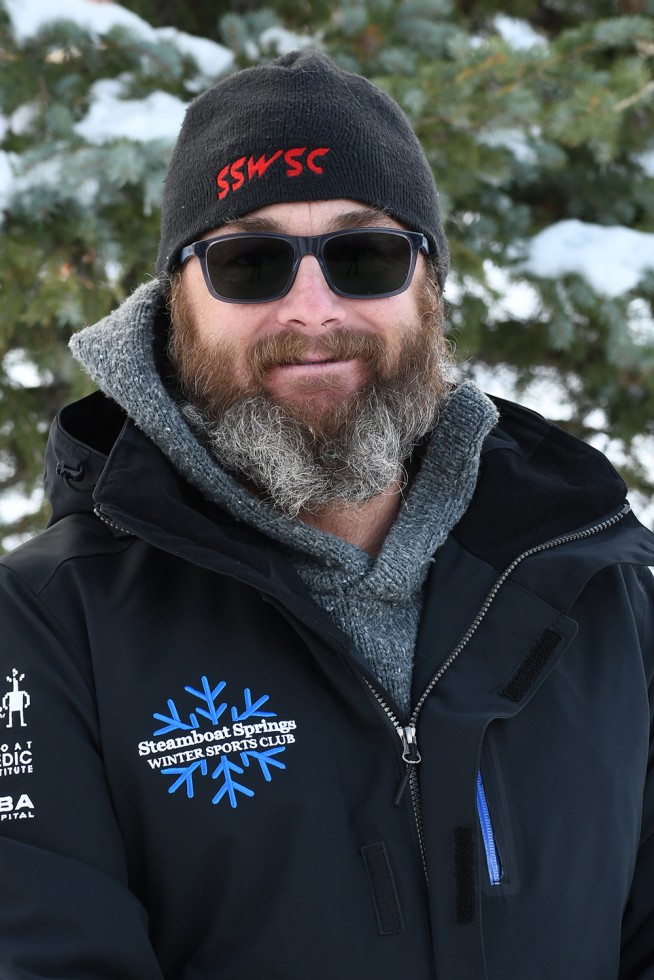 Matt Graves, U12 Head Coach
Email:

.(JavaScript must be enabled to view this email address)
Matt Graves moved with his family to Steamboat from Denver in 1976 at the age of 5. With four winters of skiing under his belt he began with the SSWSC, he started in Training Squad, a multidisciplinary program in 1978. Since then he raced, jumped, and cross countried his way through to some national level performances. Matt has coached for well over ten years, two years now leading the U12 program. He's also coached nordic ski jumping and cross country skiing. Matt lives with his wife Sandy and their sons Wyatt and Sawyer, both SSWSC athletes. Matt is a builder, wood sculptor, hunter, gardener and cook. Growing up in Steamboat as a Winter Sports Club athlete, coach and now parent, Matt feels a strong connection to the tradition and legacy of what happens here at Howelsen Hill.
Cassady Roberts, Assistant U12 Coach
Email:

.(JavaScript must be enabled to view this email address)
Cassady grew up in Steamboat and was an athlete with the SSWSC for 10 years. After high school she went to Colby College where she spent 4 years on the Division I ski team. She was the captain for 3 years and qualified for the NCAA Championships twice. After graduating college, Cassady was a 2nd grade teacher in Denver. She recently moved back to the Yampa Valley and is continuing to teach elementary school at the Mountain Village Montessori School. She is so excited to be joining SSWSC again this season, now as a coach!
Wes Barken, Assistant U12+ Coach
Email:

.(JavaScript must be enabled to view this email address)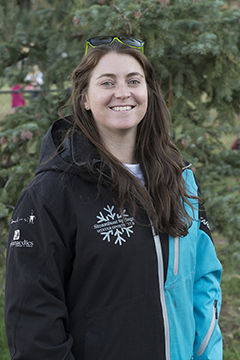 Melissa Jones, Buddy Werner Team Head Coach
Email:

.(JavaScript must be enabled to view this email address)
Melissa Jones (MJ) grew up in Holderness, NH and skied for Waterville Valley's Black and Blue Trail Smashers in Waterville Valley, NH. Melissa graduated from Bates College in Lewiston, ME in 2008 with a degree in Environmental Science with a concentration in Chemistry. During her time at Bates, she was a member of their NCAA Division 1 Alpine Team and served as Captain her senior year. After college, she relocated to Colorado, where she coached at Ski and Snowboard Club Vail for four years before moving to Steamboat in 2014 where she has been coaching since and teaching science at the Steamboat Springs High School. Some of MJ's favorite things include dorking out on chemistry, rock climbing, attempting to fly fish, cheering on the Red Sox and bacon.
Cedar Beauregard, Assistant U12+ Coach
Email:

.(JavaScript must be enabled to view this email address)