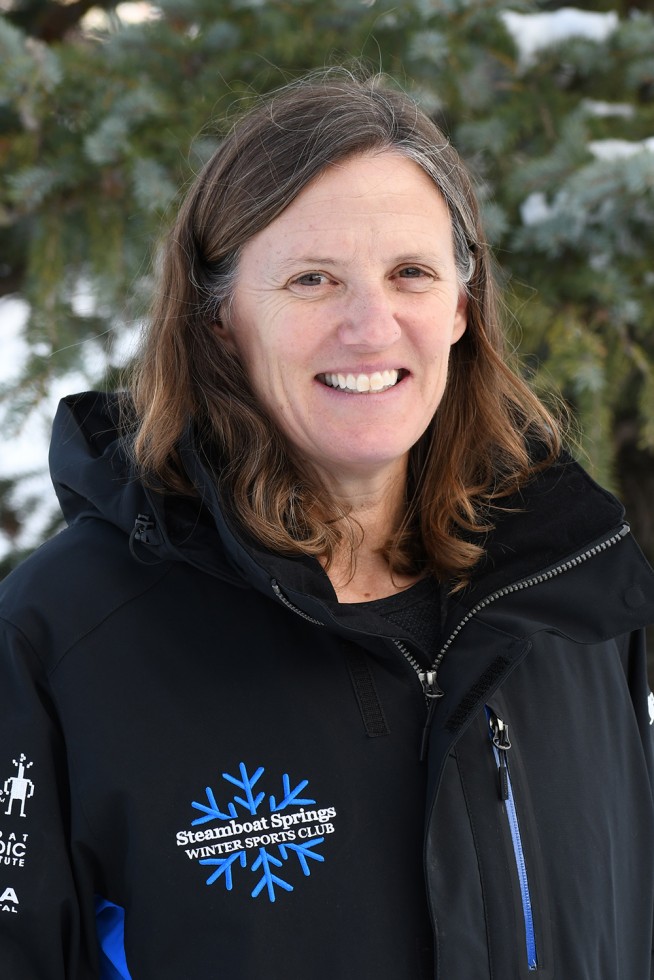 Ann Battelle, Interim Freestyle Director
Email:

.(JavaScript must be enabled to view this email address)
Ann Battelle is relieved to finally be back in the Yampa Valley. Having moved away for 12 years, she returns with her family and a renewed excitement for mogul skiing. A long time mogul competitor for SSWSC, Ann is Steamboat's first 4-Time Olympian, a World Champion and 6-Time National Champion.
Ann brings a wealth of knowledge and experience to the U12 skiers. Ann spent most of her summers while on the US Ski Team coaching competitive mogul skiers. Upon retiring, she changed her focus to off snow training as a Certified Strength and Conditioning Coach, helping aspiring skiers be properly prepared for the ski season. As well, she coached women's clinics at Eldora and Steamboat.
With a new appreciation for using flat skiing to improve mogul skiing, Ann is is excited to bring her perspective and skills to the SSWSC athletes.