Coaches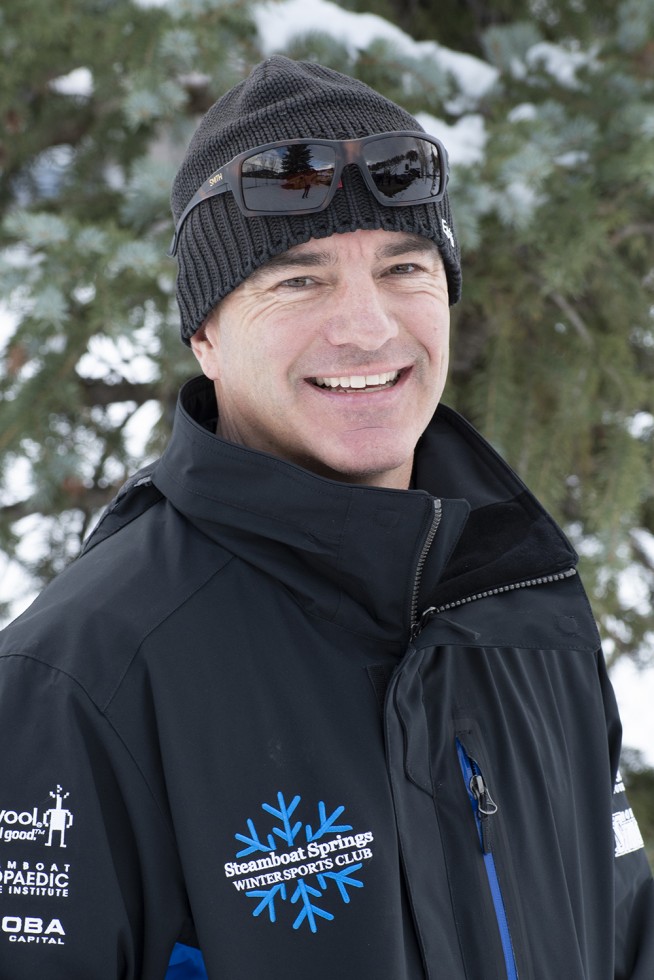 Scott Wither, U12 Alpine and Ski Jumping/Nordic Combined Assistant Coach
Email:

.(JavaScript must be enabled to view this email address)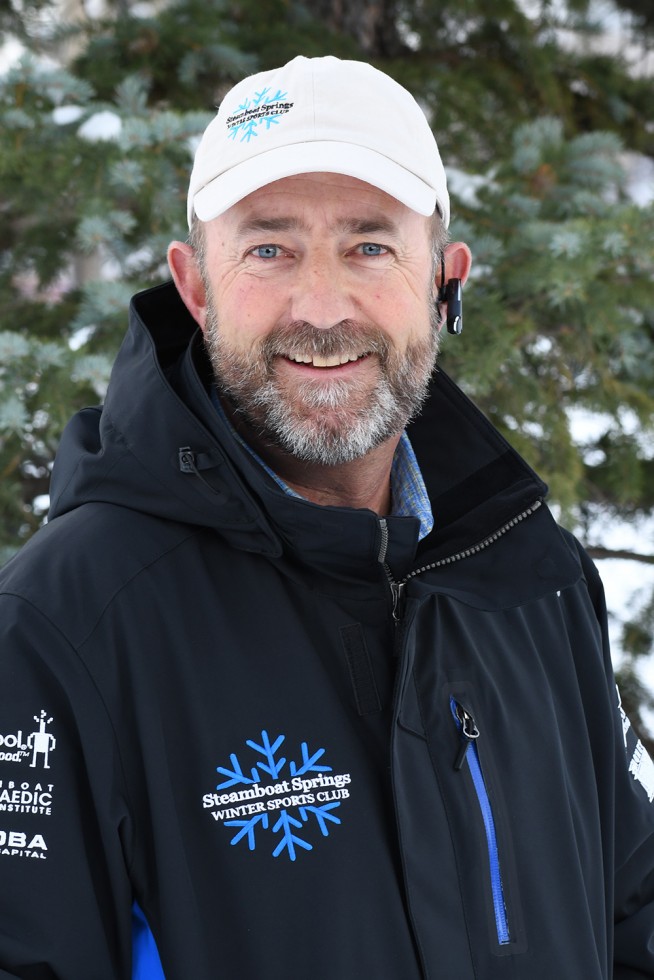 Todd Wilson, Ski Jumping/Nordic Combined Program Director
Email:

.(JavaScript must be enabled to view this email address)
Todd oversees a professional staff of sixteen coaches involved in the training of over 100 athletes. He started jumping with the Winter Park jumping program at the age of five and took his first jumps at Howelsen Hill at age eight. In 1984 he was named to the U.S. Nordic Combined Ski Team and competed internationally for nine seasons, which included the Winter Olympic teams of 1988 and 1992 and the World Championship Teams in 1985 and 1987. Todd began coaching with SSWSC in 1993 while he attended college at Colorado Mountain College. His first tour of duty with the SSWSC was as head coach for the Development Team and then he was named Nordic Combined Head Coach the following year. In 2000 he was promoted to Nordic Program Director to oversee all the club's Nordic sports of ski jumping, cross country, nordic combined and biathlon. Due to growth in the nordic sports, in 2010 Todd was named Ski Jumping/Nordic Combined Program Director. This is Todd's 27th season with SSWSC. Todd is also currently the chairman for USSA Ski Jumping and Nordic Combined Coaches Subcommittee and was a finalist for the 2003, US Olympic Committee's Development Coach of the Year Award. He and his wife, Stephanie, live in downtown Steamboat Springs with their two daughters, Maggie and Ella.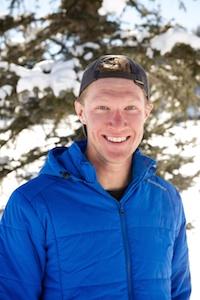 Karl Denney, SJ/NC U16/U18 Head Coach
Email:

.(JavaScript must be enabled to view this email address)
Karl grew up skiing in the north woods of Minnesota at his home hill of Coleraine. He is a part of the flying Denney family who began their legacy in Duluth, MN where Karl's father and uncles trained to become U.S. Ski Team members some 30 years ago. The skiing tradition was quickly passed down to all of their children, including Karl. He developed into a nationally ranked junior Nordic Combined athlete and competed all over North America throughout his career. He went on to achieve his Bachelor's degree in Exercise Science and Psychology at the University of Minnesota - Duluth in Spring of 2013. He spent one year coaching the junior jumpers and Nordic Combiners at the Park City Nordic Ski Club and is now the head coach of the U16/U18 team here in Steamboat. In 2019, Karl was named U.S. Ski & Snowboard's Ski Jumping/Nordic Combined Coach of the Year! He also has experience as a Physical Therapy intern, lifeguard, and Behavioral Specialist. When he's not coaching Nordic skiers, you'll find Karl mountain biking, fishing, hiking, camping, or kicking back with an acoustic guitar.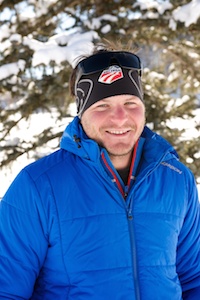 Garrett Fisk, SJ/NC U14 Head Coach
Email:

.(JavaScript must be enabled to view this email address)
Garrett started jumping at the age of 8 at the Minneapolis Ski Club. At age 10 Garrett moved to Illinois and jumped with the Norge Ski Club. He was a Junior Olympian and a member of the Central Devo Team. In 2003 Garrett was ranked as the number one junior jumper nationally for the summer season. He has also jumped at the National and Continental Cup levels. He also holds the title for having the longest jump on the 60M jump in Madison, Wisconsin. In his position as the SSWSC U14 head coach, Garrett has taken athletes to Germany for training and competition. In 2019, Garrett was named USA Nordic Sports Club Coach of the Year!
Growing up in Illinois and Minnesota Garrett has been involved with 4-H for many years. In 4-H he has gone to State in woodworking and rockets. He has been a summer exchange student in Japan and also hosted an exchange student at his home high school. Garrett moved to Steamboat Springs in 2007. Grooming Mount Werner was one of Garrett's first jobs in Steamboat. Besides skiing Garrett enjoys cooking, mountain biking and any other outdoor activity. Garrett also has a love for dogs, his favorite dogs are Greater Swiss Mountain Dogs and Huskies.
Scott Larson, SJ/NC U12/U14 Assistant Coach/Jump
Email:

.(JavaScript must be enabled to view this email address)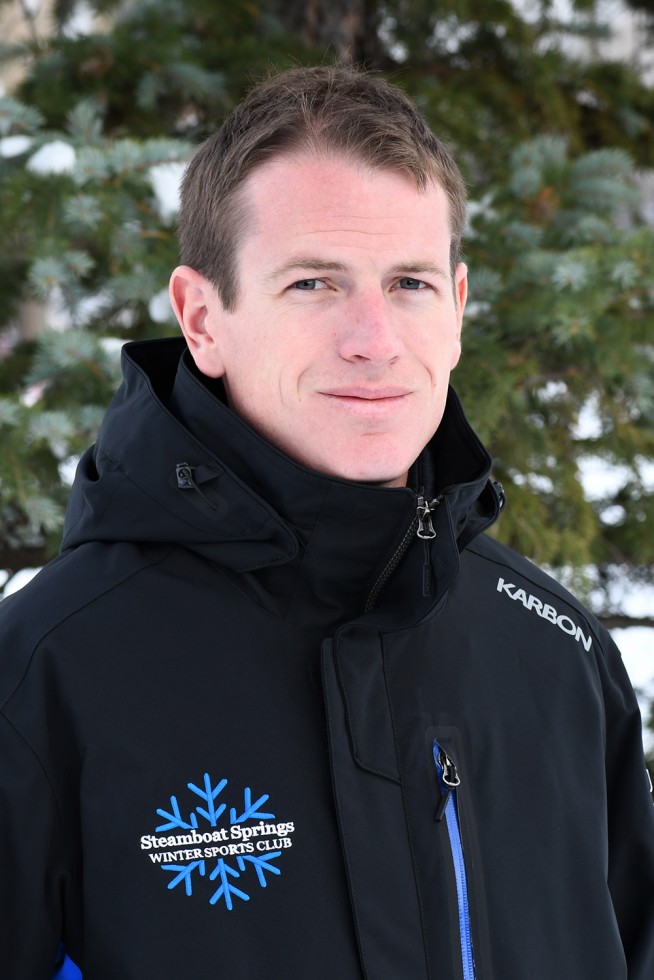 Josh Hanson, SJ/NC U12 Head Coach
Email:

.(JavaScript must be enabled to view this email address)
Josh Hanson was born and raised in the mountains of Salt Lake City, UT. He started jumping at the Park City Nordic Ski Club in 1995 at the age of 7. Josh has enjoyed a long career of jumping that carried him around the world for FIS Cup and Continental Cup events. Now 28, Josh is pumped to use his energy and experience in his first coaching position at SSWSC! He's an avid skier, both at resorts and in the backcountry. He also plays guitar and works on his jeep with the help his dog Iggy.
Charley Abernathy, SJ/NC U10 Head Coach
Email:

.(JavaScript must be enabled to view this email address)
Growing up in Colorado, Charley was placed on Alpine skis at 2.5, but found her true ski family once on the SSWSC Nordic ski racing team. Charley was a successful Nordic ski racing competitor at the Junior National level for SSWSC and was recruited to a NCAA Division 1 Nordic ski team in college. She co-coached at the U8 level for AVSC and has been the Head Nordic Coach for the Colorado Rocky Mountain School. She is happy to return to the beloved Howelsen Hill where she was crowned Winter Carnival Queen, and has maintained her love for Nordic skiing in all of its forms despite studying and working world-wide. Charley is currently a math and science teacher at Yampa Valley High School and a doctor of veterinary medicine, emphasizing on after-hours emergency medicine and surgery.
Ted Morton, SJ/NC Co-Head Coach of Little Vikings
Email:

.(JavaScript must be enabled to view this email address)
Scott Clayton, NC/SJ Assistant U10 Coach
Email:

.(JavaScript must be enabled to view this email address)
Dan Miller, NC/SJ Assistant U10 Coach
Email:

.(JavaScript must be enabled to view this email address)