As the philanthropic arm of the club, the Foundation raises funds that enable the club to fulfill its mission: To inspire the pursuit of excellence and empower members of our community to achieve their personal goals in athletics and in life through participation in sport. As always, you can specify where you would like us to direct your gift. Whether you are most passionate about supporting SSWSC programs TODAY, priority projects for TOMORROW, or endowed funds to ensure that the club thrives FOREVER, the SSWSC Foundation will put your generosity to work, "Creating Champions, On and Off the Mountain."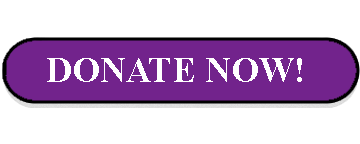 Community Strong Challenge | #CommunityStrongSSWSC
While practicing the state-wide 'stay at home order' issued by Governor Polis, SSWSC athletes will plan to be active to raise funds while adhering to all social distancing measures, doing their part to help raise money for the Yampa Valley COVID-19 Response Fund, set up by the Yampa Valley Community Foundation. (For more information about the Yampa Valley COVID-19 Response Fund, please visit YVCF.org/Covid19 .) Teaming together, while still physically far apart, athletes are participating in SSWSC's 3-day "Community Strong" Virtual Challenge April 17th-19th, in which the Club has the goal to ride, run, ski, hike, or snowshoe a combination of 2,000 miles. Athletes will exercise alone, and use virtual apps to track and log their progress toward the overall club goal.
Athletes are looking for financial pledges toward their miles, 100% of which goes to the COVID-19 Community Response Fund, which currently has a $15,000 match and is 16% of the way towards its goal. Mileage pledges are laid out so that a donor chooses the amount they will contribute per mile that the club achieves in total, with a cap set by the individual. One-time amounts can also be donated. All donations can be made at https://go.rallyup.com/communitystrong, where the club will post daily blog updates about how many miles they have completed.