Upcoming Parent Education Presentations
SSWSC Focus & Concentration for Parents of Young Athletes Presentation Tuesday, January 31, 5:30-7 Olympian Hall, Howelsen Hill
Join us for a presentation and lively discussion on the role of focus and concentration in Sport Performance. We'll explore the importance of focus in sport and why many athletes struggle with developing and maintaining focus & concentration skills. In addition to an overview of the foundations of focus and concentration, we'll discuss practical tools for building the skills of focus, including mindset exercises, nutrition keys and daily habits that directly affect our ability to focus for athletic performance.
Presenters:
Luke Brosterhous, M.S., Mindset Performance Coach, SSWSC
Britni Johnson, BA, FNTP, RWP, Nutritionist, toBnourished | Steamboat Athletes Workshop Discussion will also include SSWSC staff and coaches, offering more in depth practical applications & personal anecdotes from successful athletic careers on the nuances of focus & concentration in Sport.



Parenting for Personal Development through Sport with Dr. Jean Côté, PhD

Thursday, January 19 from 4:30-5:45 PM, Olympian Hall, Howelsen Hill Lodge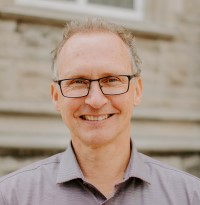 Jean Côté is one of the world's foremost experts on positive youth development through sport and is an internationally recognized researcher and sought-after speaker on the subject. Dr. Côté conducted a transformational coaching workshop for SSWSC coaches virtually last year and is visiting Steamboat for a few days this January to work with our coaches again, observe our model, and present to SSWSC parents.
Dr. Côté has focused on the factors that contribute to personal growth through sport, lifelong participation, and performance development and his presentation to SSWSC parents will address the Personal Assets Framework, and the central role of family and parents in supporting the best possible outcomes for young athletes. I highly recommend this talk to any parents interested in an enlightening, evidence-based discussion of how to support children's personal development through sport. I hope you can join us!
SafeSport Education for Parents - U.S. Center for SafeSport Staff
Tuesday, October 18, 6:30-7:30pm
The U.S. Center for SafeSport provides parents and athletes with education and resources to help keep children safe and supported. The SSWSC has arranged this presentation from the U.S. Center for SafeSport staff on the most recent SafeSport and Minor Athlete Abuse Prevention Policies as an additional resource for our parents.
Sports Nutrition - Pre, During and Post Exercise with Cara Marrs, RDN
Wednesday, October 26, 6-7:30pm - Old Town Hot Springs Community Room
Join Registered Dietitian Nutritionist Cara Mars for a presentation on sports nutrition for your young athlete. In this discussion format, we will cover pre, during and post-exercise nutrition as well as more specific energy needs for your athlete based on their training level. This format encourages questions as we go. Cara will prepare 1-2 recipes as well to give you a few delicious ways to add those veggies into your family's meals.
This class is for SSWSC athletes and their parents and will be capped at 25 total participants on a first-come, first serve basis to fit in the OTHS Community Room kitchen space.
Presentation Recordings
Sports Nutrition Fundamentals: Carbohydrates, Protein and Fat and the Best Timing of Intake (June 2022)
Presented by Kary Woodruff, PhD
Creating the Optimal Climate for the Development of Kids through Sport
Dr. Maria Newton
WATCH IT HERE
A few key takeaways:
Maria presented a slide titled 'Elements of a Positive Climate' (slide 9). In it she listed the Elements in a Caring and Task-Involving Climate as:
Mutual Kindness and Respect Fostered and Valued
Effort and Improvement are Valued and Recognized
Mistakes are Part of Learning
Every Athlete Plays an Important Role on the Team
Cooperation Among Teammates are Fostered and Valued
Parenting for Success Articles
Our children's participation in skiing and snowboarding is a major investment of time, money and energy, among other things. Yet we are compelled to make the sacrifices necessary for our children to be involved because we believe the return will be well worthwhile. For that investment, as parents we ought to be committed to make sure we're doing what we can to help our children have the best possible experience. It all starts with knowledge. It doesn't matter whether we competed ourselves at a high level, or if we've never skied or snowboarded before, learning the sport as a parent is a whole new undertaking.
Athletic Director Dave Stewart will provide parents with helpful informative articles on a regular basis.
Article 1: Children's Rights in Sports
Sport has incredible potential to positively impact the lives of our children. But what are the most important principles of youth sport, and how can we ensure that youth sports are designed to serve the best interests of the child? Following Norway's unprecedented success at the 2018 Winter Olympics, many people have begun to ask what is it about their sports system that grows champions. Part of the answer lies in Norway's 'Children's Rights in Sport', a unique set of principles establishing best practices for youth sport. Read the full article here.


Article 2: Budget
There are no two ways about it, skiing and snowboarding can make a big dent in the bank account. But when finances are tight, there are smart things to spend on and many other purchases that don't get much return on investment. For families just starting out on the journey, making smart decisions early can make it easier to support the greater expenses that come with the greater commitment into the high school years and beyond. Here are some suggestions to get the most for your money.
Article 3: Equipment
Now that you have your child signed up for their winter program, the next biggest decision, and investment, is your child's equipment. SSWSC has equipment buy nights and swaps to help you find the right gear, and this article will help you come into these buying sessions prepared with the right questions and expectations. Getting the right fit considering your child's size, strength and ability are key to a fun and successful season.
Article 4: The Leever Athlete Development Study
How many days to train on snow? What role do parents play? When is the right time to specialize? These are questions we ask about development from the early ages to the elite level. In 2015, then USSA Board Member and alpine parent Dan Leever examined the development pathways in alpine ski racing 'to identify the motives, processes, people, cultures that drive elite performance from junior levels to World Cup competition'. The goal of the resulting 'Leever Athlete Development Study' was to deliver best-practices, themes and findings that can be used by coaches, organizations, athletes and parents for informed decision-making for athlete development. Find out more about the Leever Athlete Development Study HERE
Parenting for Success Articles by Associate Executive Director Jon Nolting

SSWSC Associate Executive Director .(JavaScript must be enabled to view this email address) is committed to providing parents helpful and informative articles on a regular basis through the Week in Review newsletter. His column, Parenting for Success, talks about the commitment of being a sport parent. Nolting was the Sport Education Director at U.S. Ski & Snowboard prior to coming to the SSWSC where he oversaw coach, parent and club education on sport topics. You can find his articles below.

Competing When the Stakes are High
For all that our kids put into preparing for the big events, we as parents should be conscious of how we help or distract them from optimal performance. This article explores some of the common pitfalls for parents on the big day, along with some perspective and ideas how we can help our kids perform at their best. Read the article.

Steamboat P.L.A.Y.S.: Dr. Nicole LaVoi, co-founder of the Tucker Center for Research on Women and Girls in Sport, presented to SSWSC parents in Olympian Hall on October 11, 2018. This research-based educational session will increase the likelihood that parents will create a positive climate in their community youth sport programs from the outset of their child's sport participation. A positive climate helps the community flourish and helps all children PLAY, enjoy and stay in sports, and benefit developmentally. Watch the recorded presentation here.

Changing the Game: John O'Sullivan made a fantastic presentation to parents at the Steamboat Springs High School Auditorium on October 2, 2017. Watch the recorded presentation Here.

Budget
There are no two ways about it, skiing and snowboarding can make a big dent in the bank account. But when finances are tight, there are smart things to spend on and many other purchases that don't get much return on investment. For families just starting out on the journey, making smart decisions early can make it easier to support the greater expenses that come with the greater commitment into the high school years and beyond. Here are some suggestions to get the most for your money.

Cross Over Programs
If your child is 12 or younger, you have some excellent opportunities at the SSWSC that you won't find elsewhere to help them discover their true passion on skis or a snowboard and to give them the foundational skills to help them make steady progress for years to come. These unique opportunities are found in our new crossover programs and options to add a second sport this winter. To learn why these programs can be so beneficial for your child, check out this article.

Performance Vs. Results
As we get into the heart of the competition season, a common trap for parents and their skiers or riders is to focus closely on results, rather than on performance. Performance and results are very different things and when we mix them up, the impact on our kids can be significant. Read SSWSC Athletic Director Jon Nolting's article on performance versus results here.

Alpine Points and Rankings
This week's Parenting for Success article is written for alpine parents to better understand how the USSA and FIS points systems work. Many racer management decisions are based around points, so it is helpful to understand how ski racers have the best chance to improve their points and rankings and how to avoid the "dart throwing" approach to choosing races. Read the article here.

Parent-Athlete-Coach Triangle
You and your child's coaches can form a winning team to support your children to a great season. Kids whose parents are engaged with their skiing or riding pursuits have greater chances for success and positive experiences, so long as parents appreciate the team approach they should take with the coaches and embrace their role on the support team. SSWSC Athletic Director Jon Nolting talks about this parent-athlete-coach team in this article.

First Day Tips
Winter has arrived and the first day on-snow is approaching for many programs. Prepare your child for an enjoyable first day with these tips.

Intrinsic Motivation
What is the secret ingredient that can make our children improve quickly with quality practice? It's an idea that can have a remarkable impact on the amount our kids benefit from practice. When performance expectations and this factor don't align, it can lead to a frustrating year. Read more about the hidden power of intrinsic motivation.

Long-Term Athlete Development
Our focus this week is on long-term athlete development, and we thank all the parents that came out for Wednesday evening's presentation on the subject. Long-term athlete development refers to an individually focused age- and developmentally-appropriate approach to training that will help an athlete reach their full potential in the long run. We recorded the presentation, and you can watch it here. For a copy of the slides to follow along, click here.

The USSA has designed long-term athlete development training guidelines for each of our sports, represented by a USSA Training System matrix. Check them out here:
Alpine
Cross country
Freestyle
Jumping/Nordic Combined
Snowboarding

(A Freeskiing Training System will be published later this fall.)

Little Things that Make a Big Difference
Great turnout and thanks to those parent that attended Wednesday night's parent information session on The Little Things That Make A Big Difference led by SSWSC Athletic Director Jon Nolting. We heard some great feedback and the session generated some excellent discussion. If you missed the presentation, you can watch the recorded version here and follow along with the presentation slides available here.

Early and Late Maturers
Young skiers and riders mature at different rates physically, socially and emotionally and this can have a substantial impact on their competition results. There are unique challenges for those who mature early and those who mature late, but we know of many examples of both early and late maturers who achieve the highest levels in their sport. This week's article explores how to work with your early or late maturing athlete to help them overcome the challenges.

Equipment
Now that you have your child signed up for their winter program, the next biggest decision, and investment, is your child's equipment. SSWSC has equipment buy nights and swaps to help you find the right gear, and this article will help you come into these buying sessions prepared with the right questions and expectations. Getting the right fit considering your child's size, strength and ability are key to a fun and successful season.

Dryland Training
Dryland training has begun or will begin soon for most SSWSC athletes in programs U10 and older. This dryland training window before the mountains are covered in snow is somewhat unique in youth sports and makes for a great opportunity for athletes to become familiar with their coaches and teammates and to learn the importance of preparation and physical fitness. It also comes at a time when our children have a lot going on with the start of school and a broad offering of fall sports and activities. Read on to learn more about fall dryland programs, expectations and the role dryland plays for your child and their success and enjoyment of the winter season.

FUNdamentals
Back in July we introduced the concept of long-term athlete development, or LTAD. A LTAD-based approach considers each individual athlete's physical, emotional and social development, as well as their experience in skiing or snowboarding, to provide training that will maximize their future potential. This week we'll talk about the FUNdamentals phase, which may be the most important phase, but can be challenging for parents and children and their expectations.

Choosing the Right Program
Registration is open for the winter season and as SSWSC parents you have many choices in programs for your children. This week's Parenting for Success article should help you in finding the best program for your child.

Physical Literacy
In two weeks it's time for reading, writing and arithmetic, but let's not forget about physical literacy. Even in an active community like Steamboat Springs and among young participants in SSWSC programs, raising physically literate children is not a given. Read more to learn about how we can raise physically literate children and how it will benefit them in sports and in life.

USSA Membership
An approaching school year usually means it's registration season for parents, with skiing and snowboarding programs starting fall dryland and some teams on-snow in less than three months! USSA and USASA registration are right around the corner, and USSA has completely re-vamped its membership structure for the better. See what the changes might mean for your child.

Are other sports important for development?
As the new school year nears, fall sports teams are starting to form. Once school starts, programming at SSWSC ramps up even more. How can you help your child choose the right sport programs for them? Are other sports important for the development of skiers and snowboarders? Will their coaches support their decisions? We give some tips for parents to help their children in making these decisions.

Relative Age Effect
We've all heard about it in sport. In age-based competition, some athletes are going to have late birthdays relative to their competitive peers. In skiing and snowboarding, it's the curse of the November or December birthday. But does birthday really have any influence on results in skiing and snowboarding? What's myth and what's reality, and what does it mean for us as parents? This week's Parenting for Success article provides the answer!

Long-Term Athlete Development
SSWSC Athletic Director Jon Nolting introduces the concept of Long-Term Athlete Development (LTAD) in this week's Parenting for Success article. LTAD is focused on the best long-term outcomes for our children in sport. There is a lot of good information in this area for parents of skiers and riders whether just starting out or competing at the top levels regionally or nationally.