Athlete News, December 18, 2020 : Making History
Nordic Combined
Women's World Cup



RAMSAU, Austria - Four American women (Three from the SSWSC!), led by two-time Continental Cup champion Tara Geraghty-Moats (West Fairlee, Vt.), made history participating in the first ever International Ski Federation (FIS) nordic combined World Cup competition. The event is a stepping stone for the hopeful introduction of women's nordic combined into the Olympic Winter Games program. Nordic combined remains the only event in the Olympics without women's participation. USA Nordic officials see the World Cup and World Championship inclusion as important steps, but are continuing to push for a women's Olympic event.


Today, December 18th, Tara Geraghty-Moats brought home the historic WIN for the USA! Congratulations to Tara and to SSWSC athletes Annika Malacinski, Tess Arnone, and Alexa Brabec for competing and helping to change the sport for women! Annika finished 28th with Alexa and Tess in 29th and 30th!
Read the article here


Women's ski jumping will also open its 2020-21 season in Ramsau with five Americans competing. Making the start for the USA will be Annika Belshaw (Steamboat Springs, Colo.), Anna Hoffman (Madison, Wis.), Paige Jones (Park City, Utah), Nina Lussi (Lake Placid, N.Y.) and Logan Sankey (Steamboat Springs, Colo.).
In men's nordic combined in Ramsau, Taylor Fletcher (Steamboat Springs, Colo.) and Ben Loomis (Eau Claire, Wis.) will start in the second weekend for the men's World Cup tour.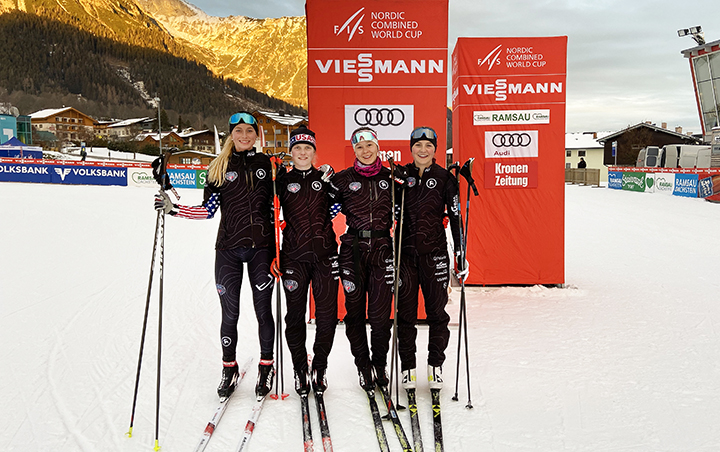 Men's FIS Nordic Combined Continental Cup at Soldier Hollow

PARK CITY, Utah; USA Nordic opened the FIS Nordic Combined Continental Cup tour with athletes from seven nations traveling to the USA to kick off the 2020-21 season. This was a triple-header event in which the SSWSC had 4 athletes competing, and all 4 of them achieved CAREER BEST performances!
December 11th:
Germany swept the first three places with SSWSC's Jasper Good and Niklas Malacinski scoring career best fourth and fifth respectively. Malacinski, just 17, was starting in only his third Continental Cup. He led the provisional competition round for jumping, which was used due to a cancellation of Friday's jump, so started first. Good, who was sixth in the jump, started 42 seconds back and moved up quickly in the first two laps. The two of them stayed in the primary pack the entire race.
4th - Jasper Good (24) SSWSC
5th - Niklas Malacinski (17) SSWSC
19th - Grant Andrews (23) SSWSC
View all results from December 11th here
December 12th:
A new career best for Niklas, beating the previous day's career best and making the podium!
3rd - Niklas Malacinski (17) SSWSC
5th - Jasper Good (24) SSWSC
12th - Grant Andrews (23) SSWSC
24th - Gunnar Gibertson
View all results from December 12th here
December 13th:
6th - Niklas Malacinski (17) SSWSC
8th - Jasper Good (24) SSWSC
13th - Grant Andrews (23) SSWSC
26th - Gunnar Gilbertson (17) SSWSC
View all results from December 13th here
Niklas Malacinski was one of four who achieved a career best this weekend in the FIS Nordic Combined Continental Cup at Soldier Hollow! This was Niklas' third continental cup, and he competed in the Youth Olympic Games in January, 2020. WATCH HIS INTERVIEW HERE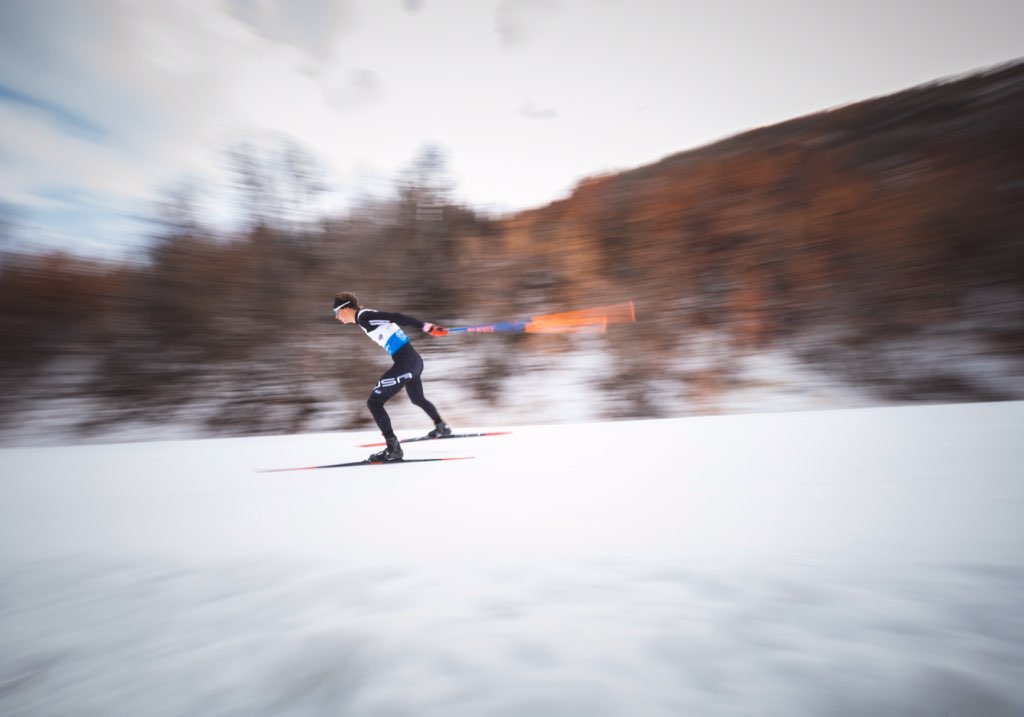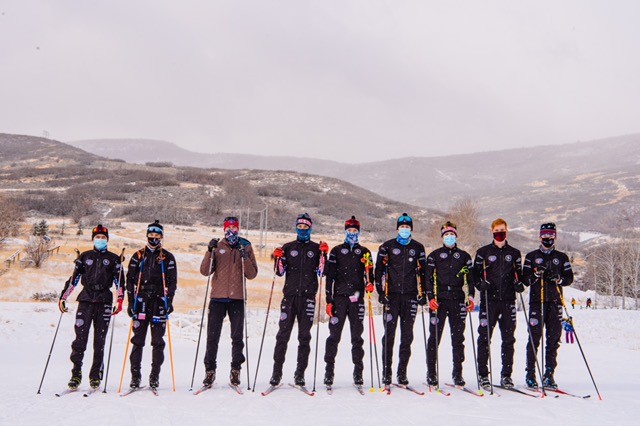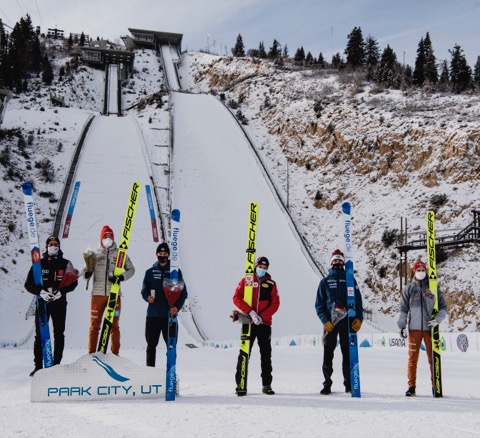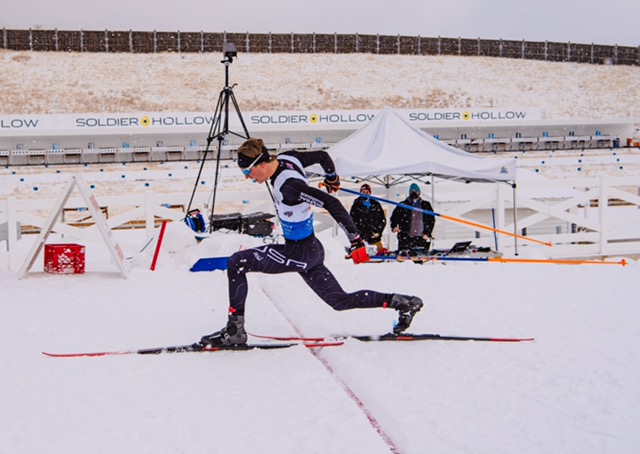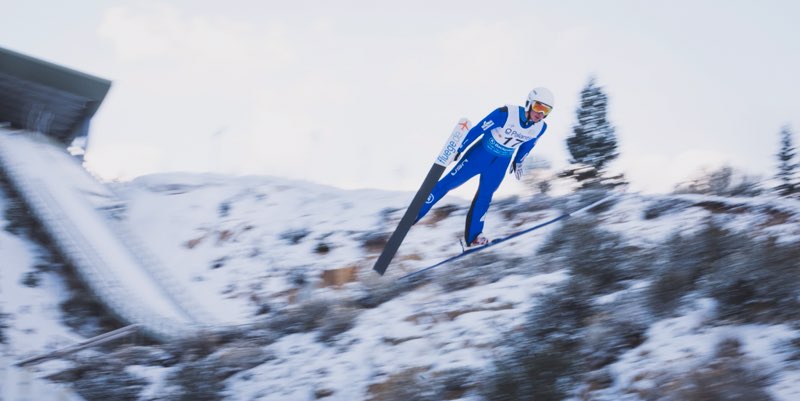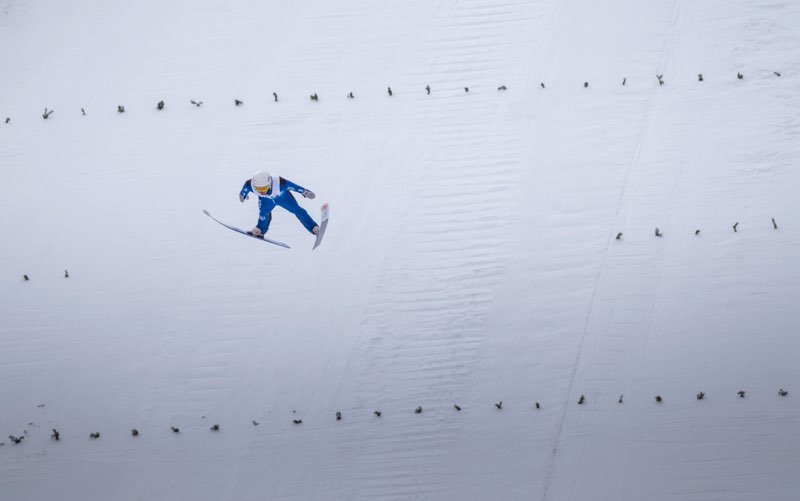 Snowboarding
Our first Community Jam of the season went off on Saturday, Dec 12, as a smashing success! SSWSC hosted and presented alongside Powdertools Snowboard Shop and Go Skate Steamboat. We want to especially thank the Powdertools shop crew for donating prizes and helping us plan this event, and the Howelsen and City Staff for helping us push all the snow and allowing us to offer a free event that got people to Howelsen for some of their first times.
We had 3, 2 hours Sessions that all brought an amazing turnout. Our first session that ran 10am-12pm was just Winter Sports Club athletes. Our coaches announced rail challenges every 30 minutes or so, and athletes light-heartedly competed to win prizes from the prize box provided by Powdertools. Our second session was full of older rippers from the community that included members of Steamboat Resort Park crew, former athletes of SSWSC and Powdertools Team Members. Our third session brought a hometown snowboard family including a dad and 2 kids, with their mom taking pictures, a friendly group of skateboard youths that were grateful for the chance to ride rails at Howelsen for the first time, and a couple early-20-year-olds looking to learn new tricks on new features. We were pleased with the space and our ability to successfully distance everybody. Progression was had on all levels by all participants, from a 7-year-old SSWSC athlete, Tyson Trussel, hitting his first rainbow box, to community member, Kenny Simmons, doing a frontside-boardslide 450 off of our flat bar. People got inverted and people got stoked. Our mission for these rail jams was to bring people together in an outdoor space and share the love of this community and our winter sports. We completed our mission in this first one, and we large forward to building upon it. Our next Community Jam is scheduled for January 16, Martin Luther King weekend.

Johnny Duty boardsliding on flat-down-flat shotgun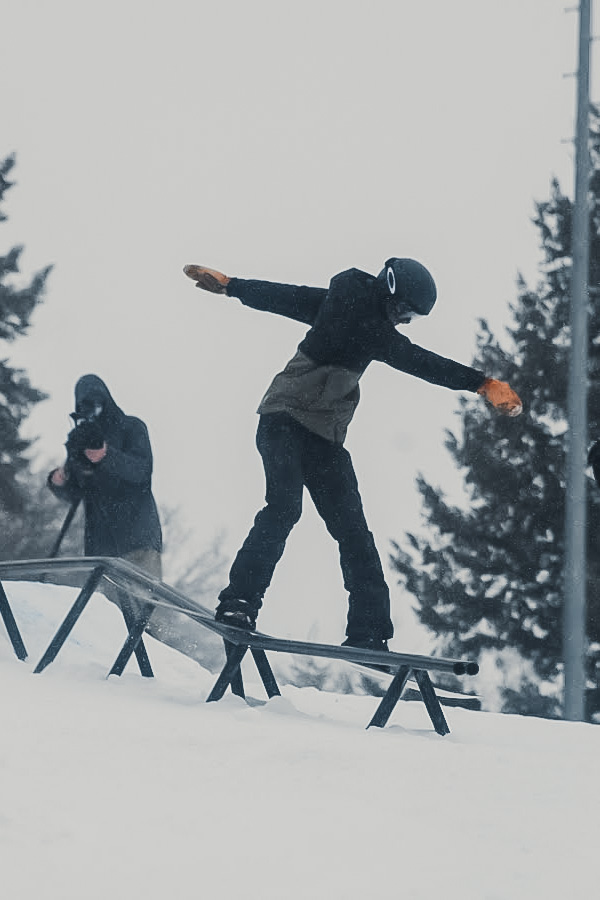 Robby Brown on A-Frame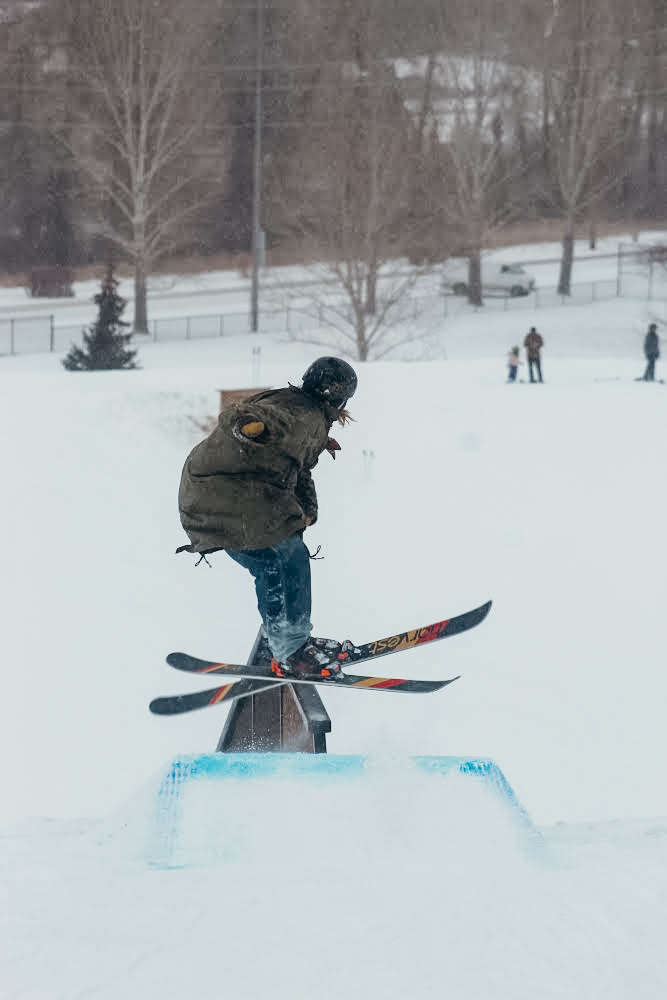 Walker Overstake turning out of a rail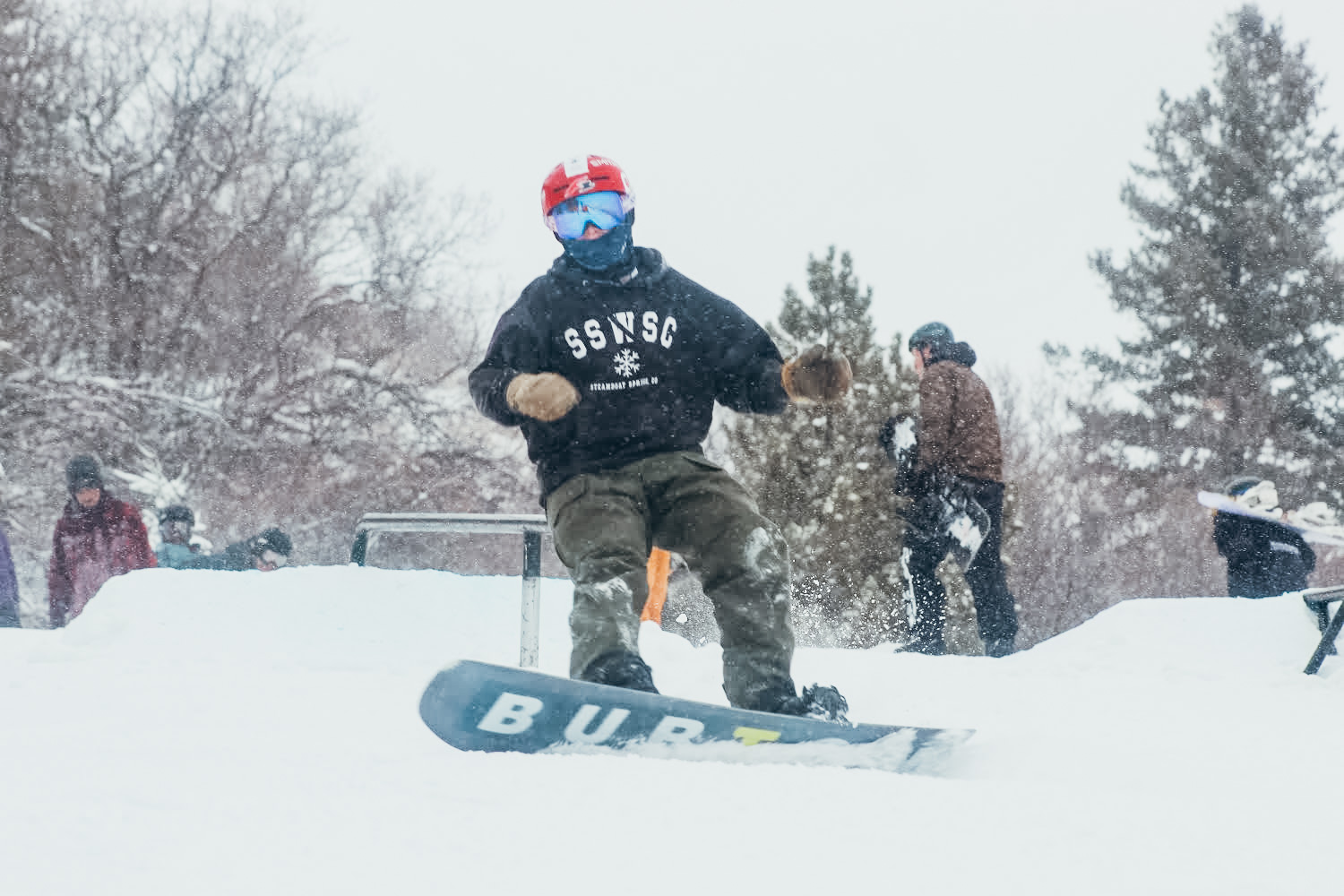 Kyle Seyedian boardsliding on flat-down-flat shotgun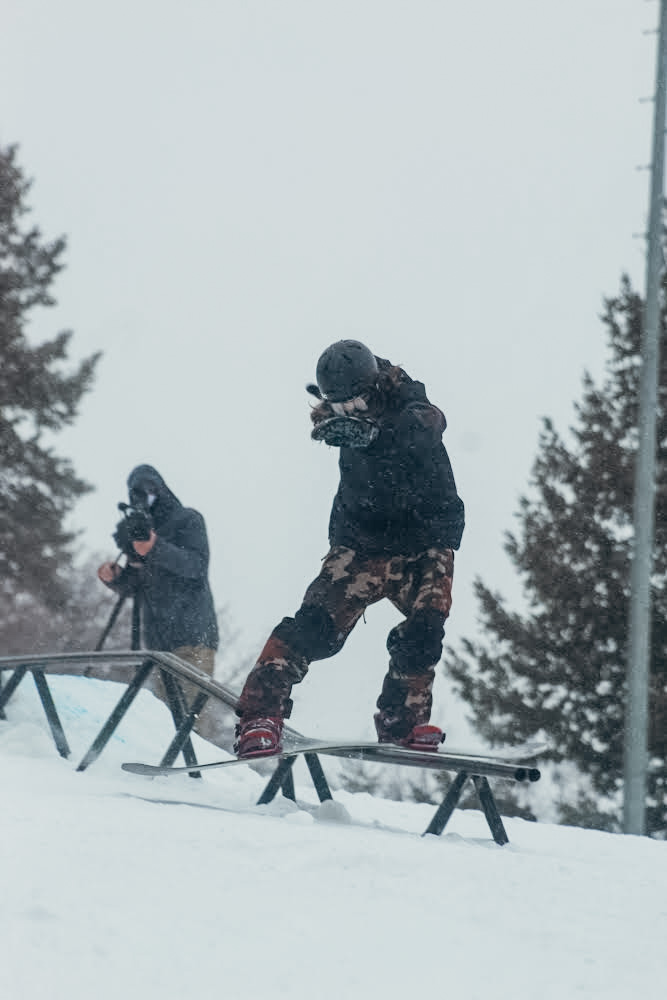 Kenny Simmons coming off the corrugated tube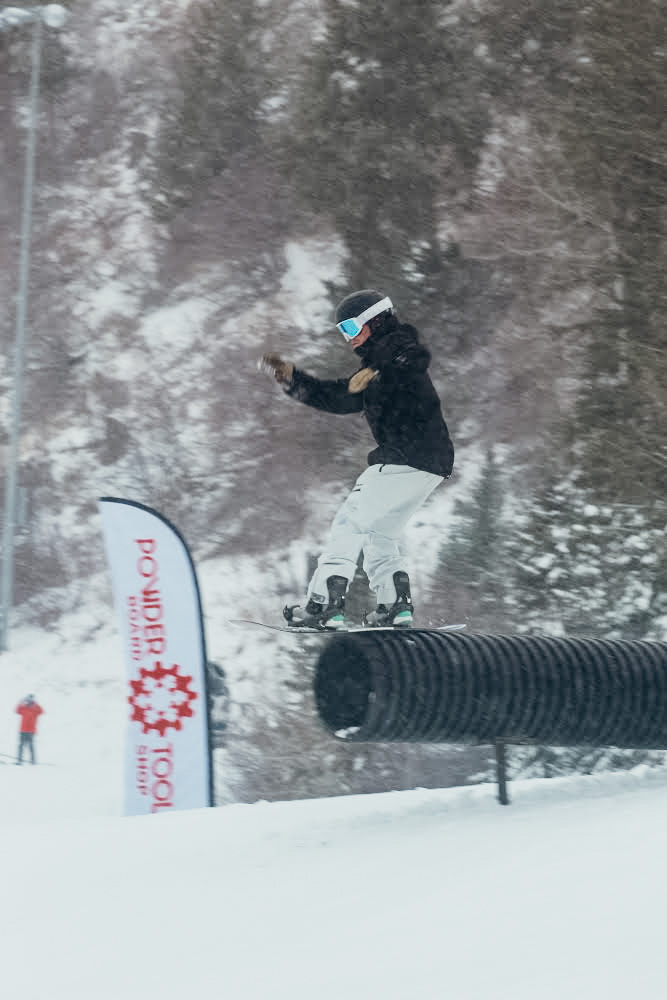 Trevor (Apple) Mekelburg hiking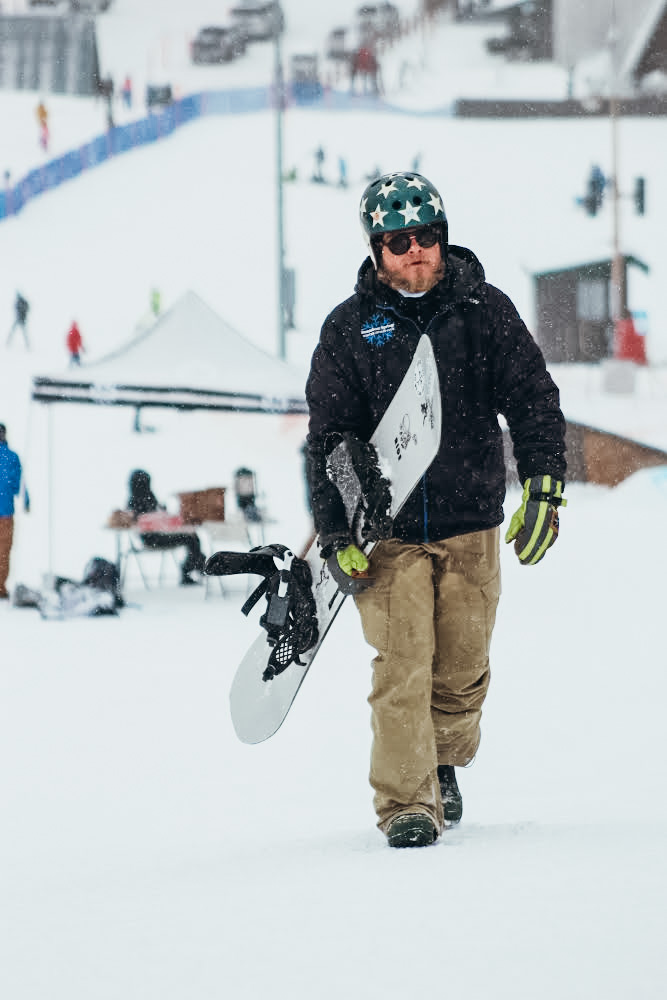 Alpine
Holiday Classic Rescheduled
This weekend we would normally have been hosting the Murphy Roberts Holiday Classic, if not for the COVID Grinch. But we have good news! While we won't see a forerunning Santa in 2020, Cupid has sent some love our way as the races have been rescheduled for later this season and will take place February 16-19 with more love and prize money than ever before!
FIS Women
All Out Parallel Race last week!! Team spirit and staying race tuned on our home hill!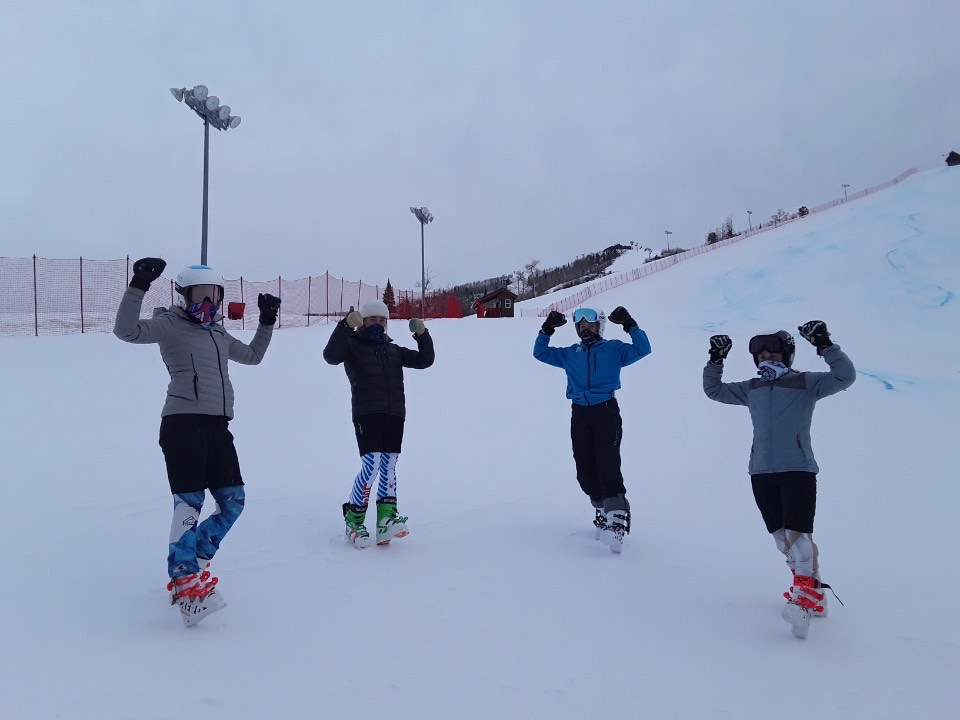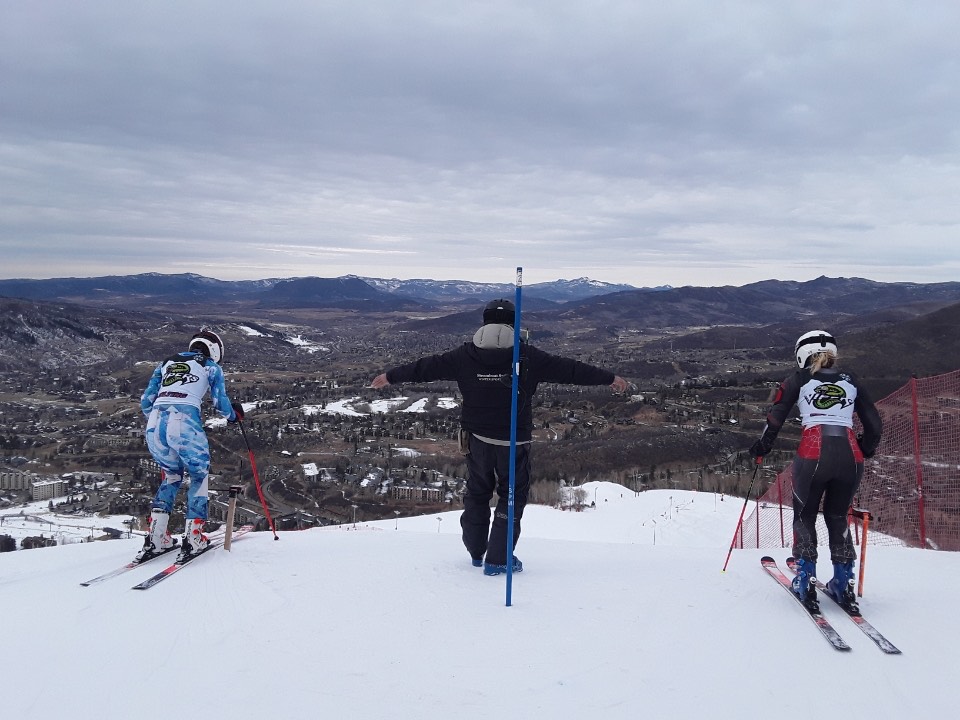 Ladies night out! A little festive Night SL training at Howelsen Hill.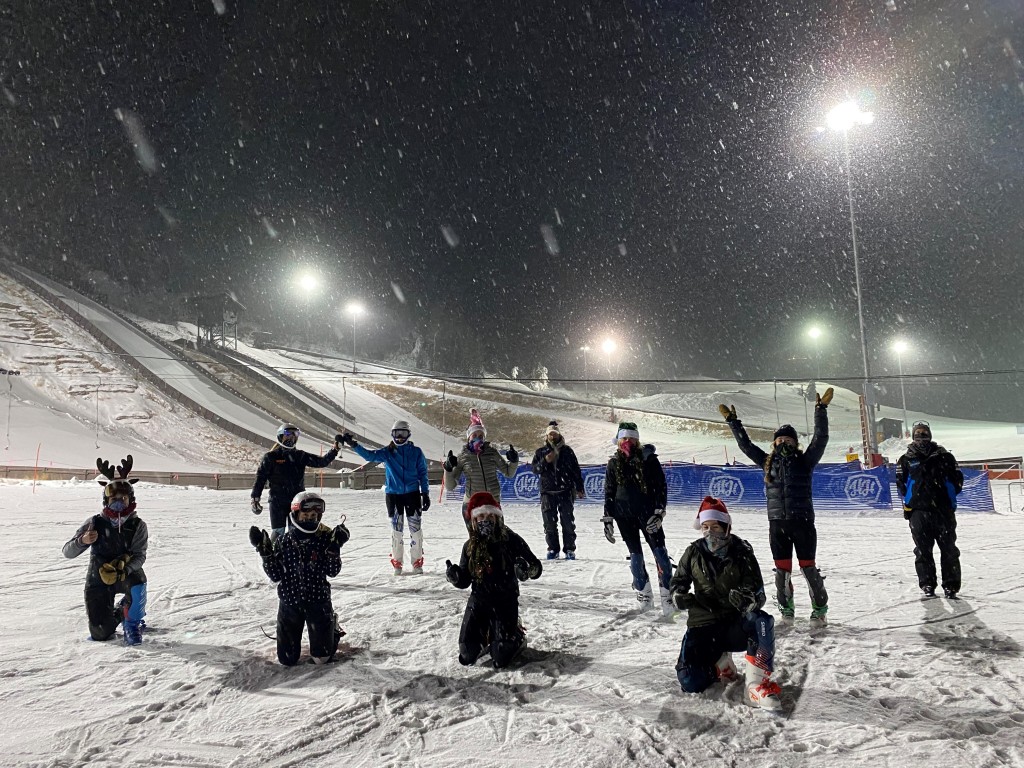 U10
Sam Pulford and his friends Stella Solomon and Claire Reznicek with Bruce's U10 team are excited to get on snow!