Athlete News, August 5, 2021
Nordic Combined
Last Monday through Saturday, twenty SSWSC / RMD athletes ages 8 and up spent the week in Park City, Utah, for the Springer Tournee and U.S. National Championships! Each year, this camp brings together around 150 athletes from across North America (including Canada), giving each division representation in one location. During the week, teams host trainings, participate in competitions, and even offer parent education courses on USANS. It's a fun week allowing for everyone to come together and learn while testing out their athleticism against athletes from across divisions. This year, the U.S. National Championships ended the week, offering an exciting opportunity for families to watch the nation's best. One of the highlights of the week was a 'mentor' day, during which National Team members divided up younger athletes and spent the day leading them as a coach. For mentor day, the morning was spent with warm ups and jumping, followed by physical testing in the afternoon.

HIGHLIGHTS from the U.S. National Championships
Annika Belshaw pulled off a "hat trick" by winning both jumping events (HS100 & HS134) and the Nordic Combined event (5K)
Decker Dean placed 3rd on the HS100 and 2nd on the HS134
Annika Malacinski placed 4th in jumping and 2nd in NC (career-best in both)
Alexa Brabec has the fastest time in the Women's 5K and finished 3rd overall
Steamboat Alumni took 1st & 2nd in the Men's NC event (Taylor & Jasper)
All 5 girls in the Women's NC event were from Steamboat (2 of them are special jumpers but decided to race)
Read HS100 results here
Read HS134 Results Here
Read 5k 10k results here
HIGHLIGHTS from the Springer Tournee
Ella Wilson won the Nordic Combined U16 women's class, skiing up from U14
Jason Colby won the U16 men's class in Jumping by almost 30 points on the HS68
Langdon Devin won the u10 men's class
Emma Russel, Eva Minotto, and Ella Wilson placed in 2nd, 3rd, and 4th on the U14 women's class HS42
Sawyer Graves won the U14 men's class HS42
Read HS15 HS42 and HS20 results here
Read HS68 results here
Read 5k 10k results here
READ THE ARTICLE IN THE STEAMBOAT PILOT & TODAY: Steamboat's Annika Belshaw sweeps USA Nordic National Championships
READ THE ARTICLE IN THE STEAMBOAT PILOT & TODAY: Nordic combined, ski jumping U.S. Championships kick off pre-Olympic season
(Photo credit: Steven Kornreich)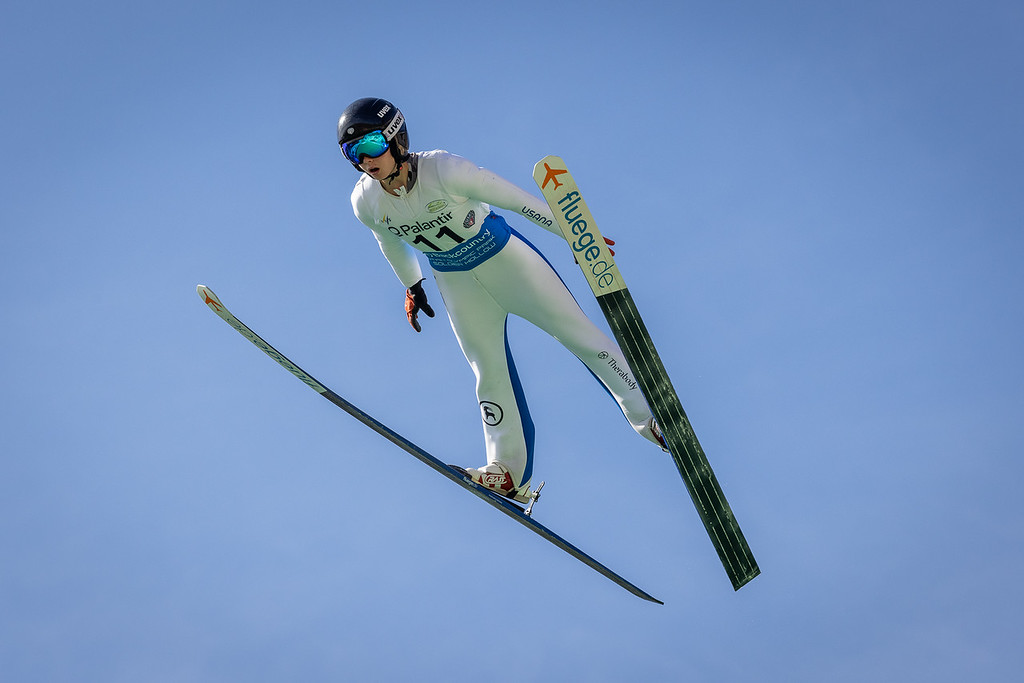 Annika Belshaw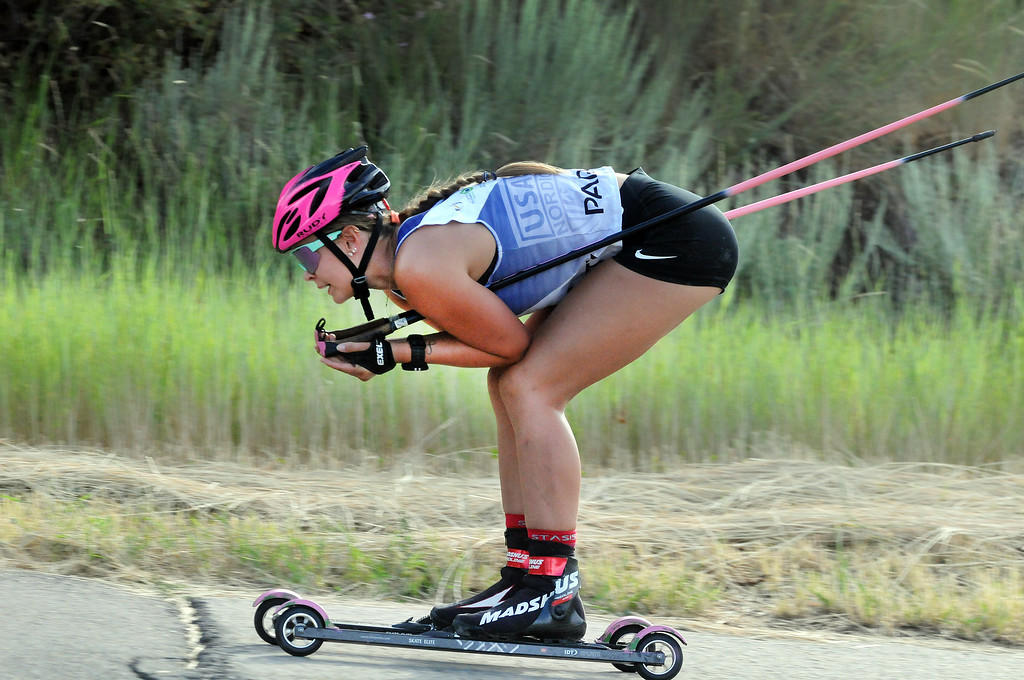 Annika Malacinski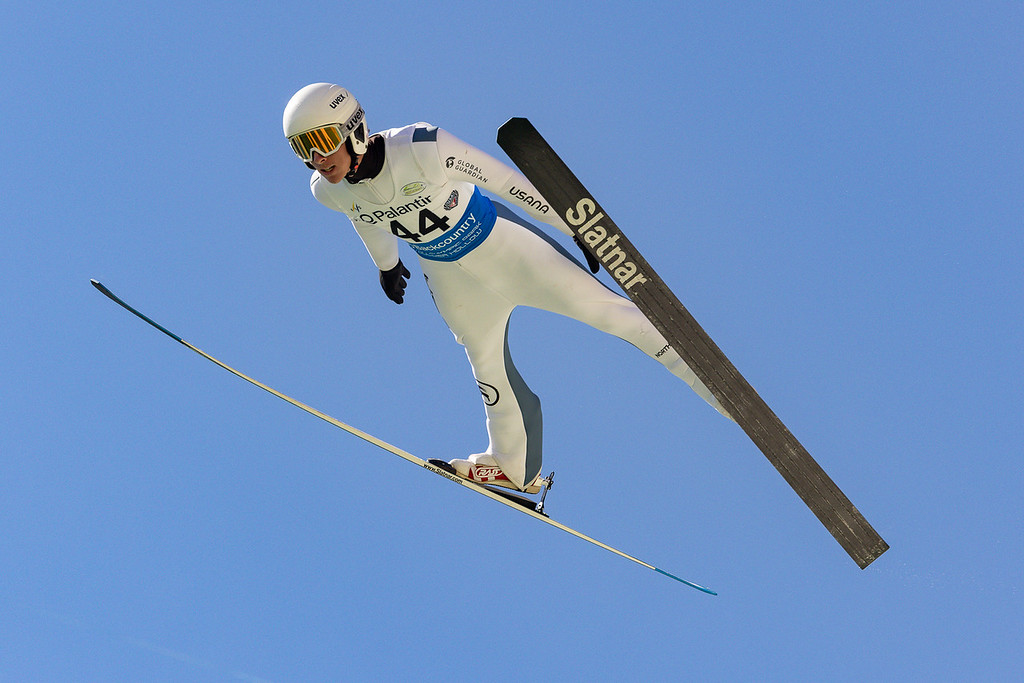 Decker Dean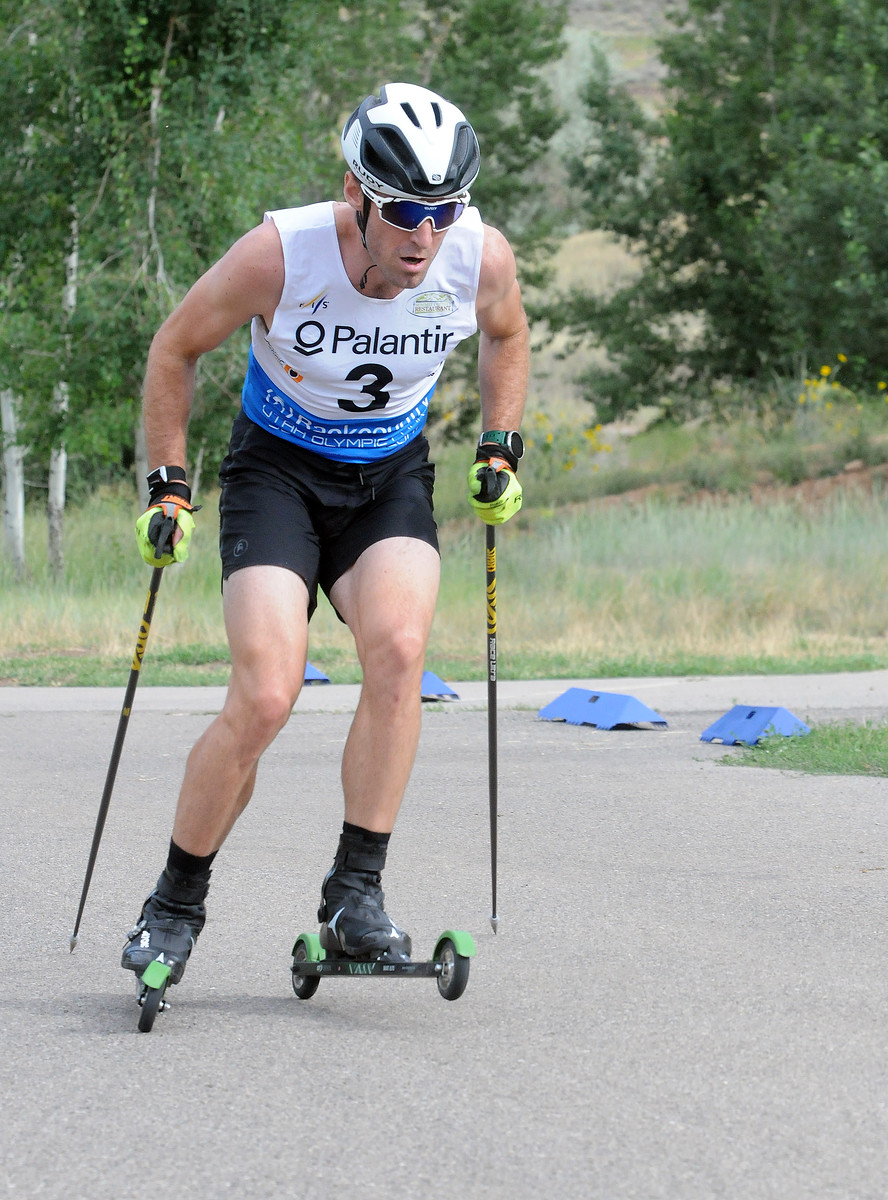 Taylor Fletcher
Cycling
This past weekend was exciting for SSWSC cycling athletes as they competed in the Hometown Revolution Enduro Race! SSWSC was thrilled to have seven riders compete!
The definition of Enduro mountain bike racing is that the descents are timed, and the uphill's are not. The timed descents are called Stages. Racers must ride to the start of Stage (this is called a Transfer, and it is typically uphill and not timed.)

Day one the Riders headed out to Clark to race Stages 1-5, covering 25 miles and 4500 vertical feet. Stage 1: Independence Creek, Stage 2: Propspector A, Stage 3: Prospector B, Stage 4: Nipple Peak A, Stage 5: Nipple Peak B.
On Day 2, Riders headed out to complete Stages 6 and 7. They started out climbing up Flash of Gold on Buffalo Pass and then heading over to Grouse for the start of 6 and 7. Day 2 covers 16 miles and 2000 vertical feet.

The group rode the transfers as we trained like a team. If something happened the group was there to help. Each rider raced their own race, however pedaling in the woods is much better with friends, so they rode the transfers together. On Day 1 on the hardest transfer from stage 3-4 was basically "hike-a-bike" for an hour and 1000 vertical feet. In a show of complete comradery, when one team member was having a difficult time, the team went and grabbed their teammate's bike and pushed it up the hill for them! We could not have been prouder, especially to have Robbie Wodnik race with the older group since they did not have a junior division.
Check out the trails are on Trailforks : https://www.trailforks.com/event/4753/
Caleb Haack (17-18), 32:08.50 2nd
Robbie Wodnik (11-12), 50:33.95 1st
Jett Nemec (13-14), Finish Time 38:32.98 2nd
Aiden Haack (15-16) Finish Time 36:11.78 6th
Sal Malone (15-16) Finish Time 39:46.79 10th
Wyatt Graves (15-16) Finish Time 42:51.13 15th
Mary Mclarnon (13-18 women) Finish TIme 38:09.87 1st - She was 58 seconds faster than Pro Class women, Fastest lady out there!!!
Each rider seems to feel a little more accomplished after this race, and everyone finished the race and cheered for their fellow competitors. This group of racers rode like a team and everyone had something nice to say about the racers from Steamboat. Way to go, riders!
Thanks to coach Sasha Nations for the great photos!