Athlete News, July 29, 2016
Cross Country
For the Cross Country Skiing athlete, reaching targeted annual training volume is tantamount to success. Each year an athlete takes a step forward by adding between 5%-10% annual hours to their training plan. Without the time commitment of school, summer is the time to pile on the training hours.
Between the two days of Saturday 7/23 and Monday 7/25- SSWSC XC athletes were able to log between 8-10 hours of training. Saturday was a cycling opportunity afforded our athletes by Steve and Pam Williams, owners of Glas Deffryn Ranch. They sponsored entry into the Tour de Steamboat for 19 or our athletes and coaches. Twelve took on the 116 mile circuit and seven completed the 66 mile circuit. Every SSWSC XC athlete finished and should be proud of their efforts.
Monday was a different type of venture. Sixteen of us climbed the popular Grays and Torreys Peaks. Two 14,000+ foot mountains, that sit side by side and are most frequently climbed together. Weather was perfect and the round trip took between 4-5 hours.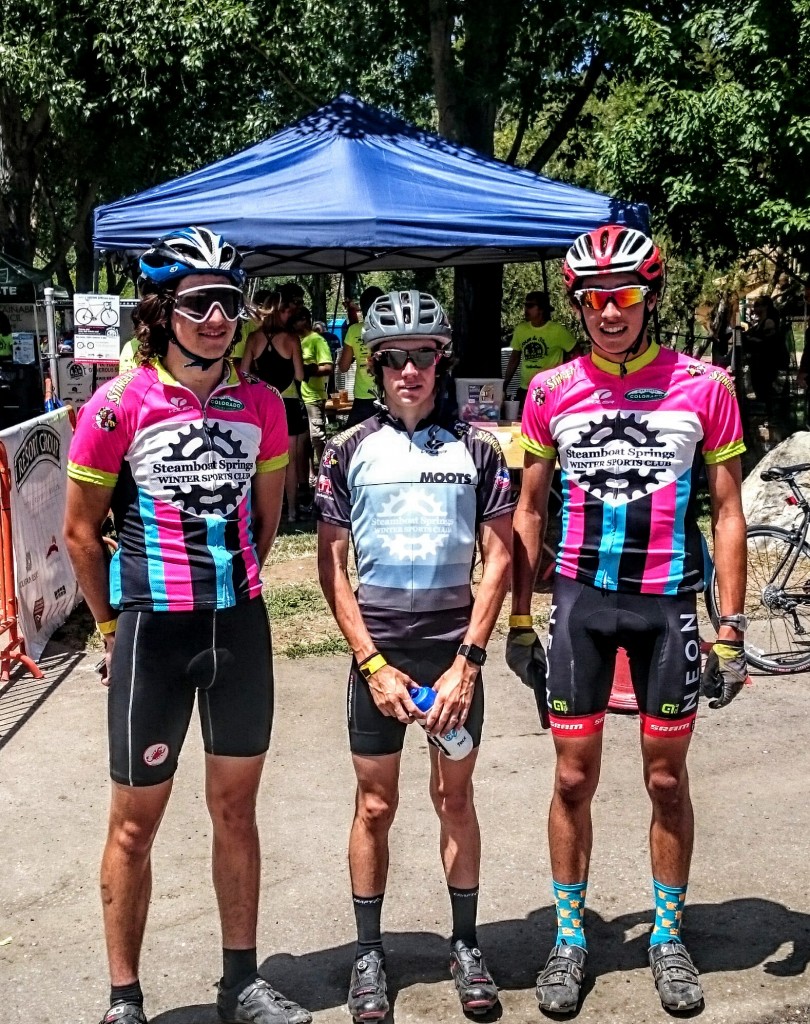 116 miles completed!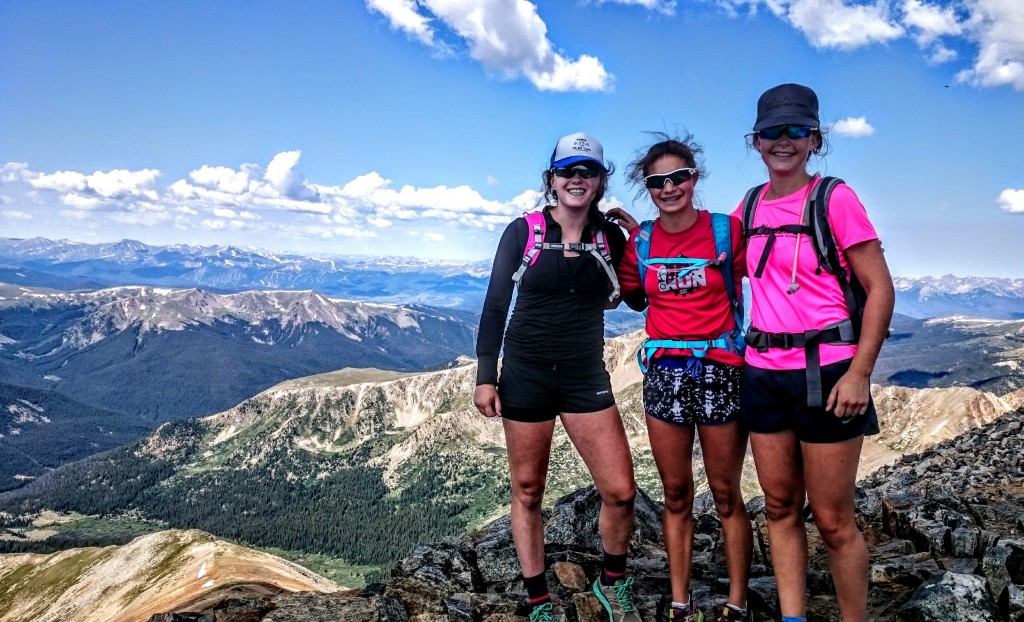 Jordi, Anna, and Anna on top of Grays Peak!


Start of Tour de Steamboat


The XC Team on top of Torreys Peak!
Alpine
It's hard to imagine how busy we are here considering it's the middle of the summer. Right now we have a group training at Mt. Hood. They are enjoying phenomenal hill space, weather, and conditions. The emphasis is on slalom. Their progression is going as planned and the gains are evident. You can see some video on the sprongo website if you're interested. Back here in Steamboat many of the FIS and U16 athletes are still hammering away every day in dryland training. Gilly is pushing the younger ones to greater levels of fun and fitness. It's a crazy time around the training center with so many teams looking for space. Dave Zink does a wonderful job coordinating everything so that we can focus our efforts on training the athletes. Shortly you will see information regarding some exciting new coaching hires. As always, we are here to help and do everything we can to prepare your children for the season ahead. If you have any questions at all please contact the age class head coach or Alpine Competitive Director.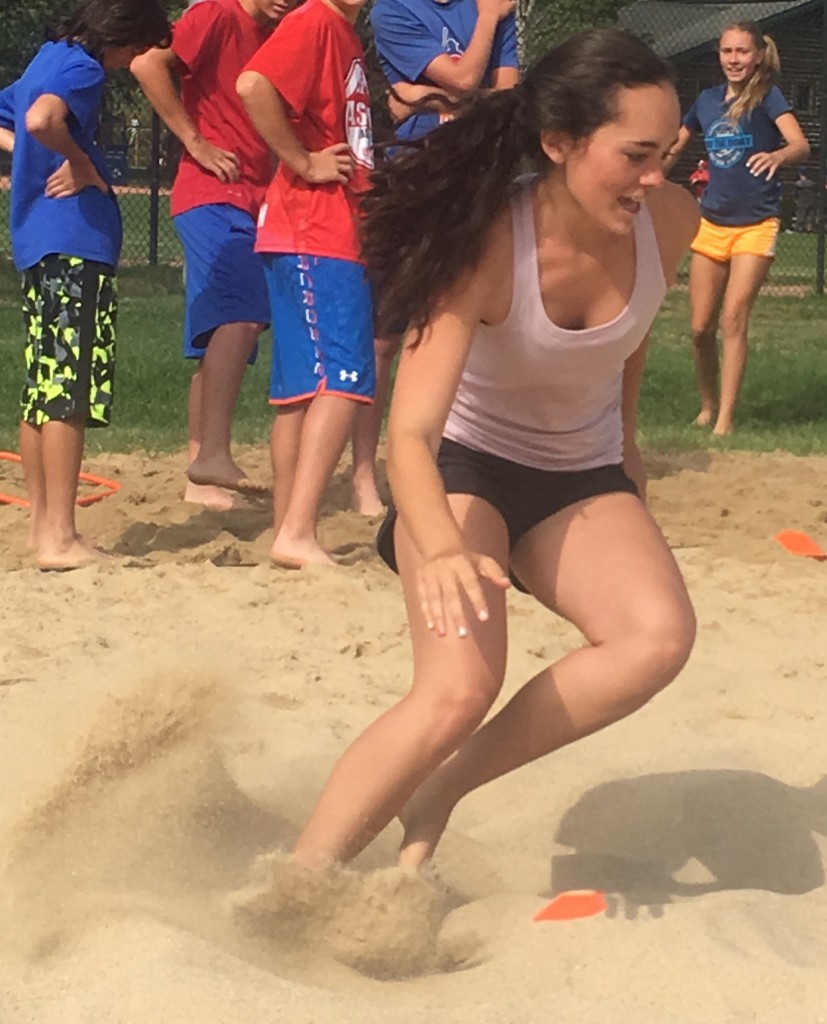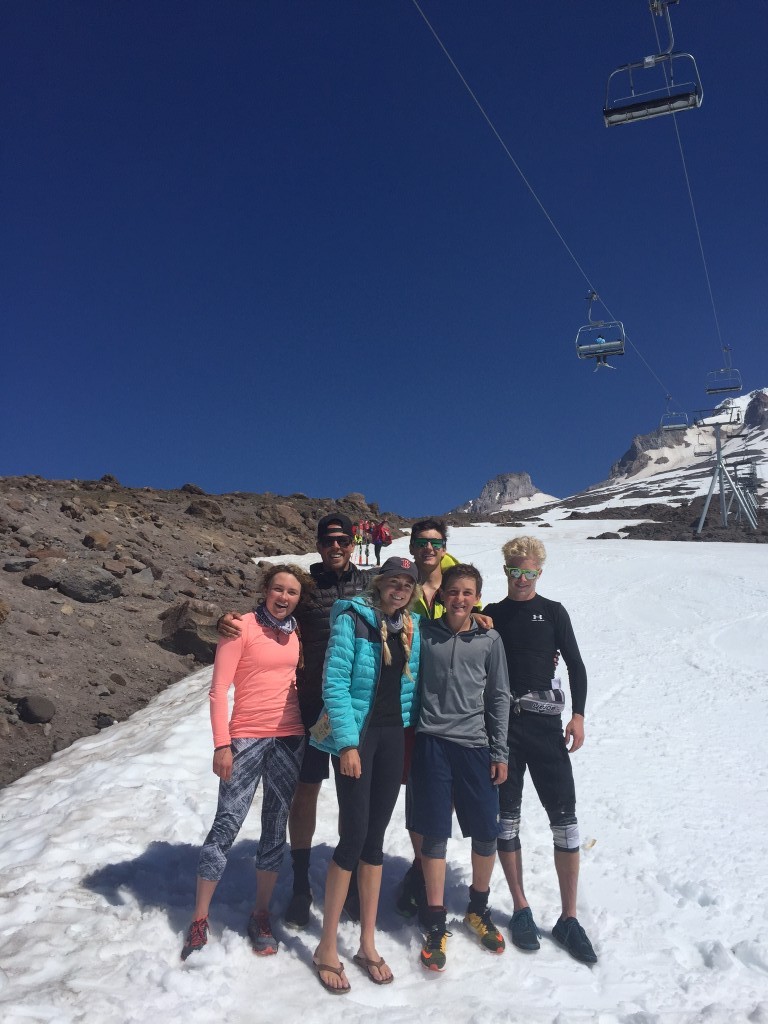 The U16 and U19 Alpine Athletes are currently enjoying favorable training conditions in Mt. Hood, Oregon. The weather, training slopes and snow conditions have all been optimal for our High Volume- Medium Intensity Slalom emphasis camp. In the first 4 days out of 5 total, the athletes have taken 40 free-runs, 23 gated runs, and completed a total of 1120 gates.
It has been great for our U16 athletes to train up with the older U19/U21 athletes. The older athletes have been great role-models both in the sharing of knowledge, and in the demonstrations of the drills and courses. The hard work and building from the Spring Ski Camps and Summer Dry-land is paying off in the form of improvements in both technique and tactics. The Steamboat athletes are approaching this camp with a real sense of professionalism and ownership. The progress thus far has been outstanding and we look forward to carrying this momentum through with us into the Fall!