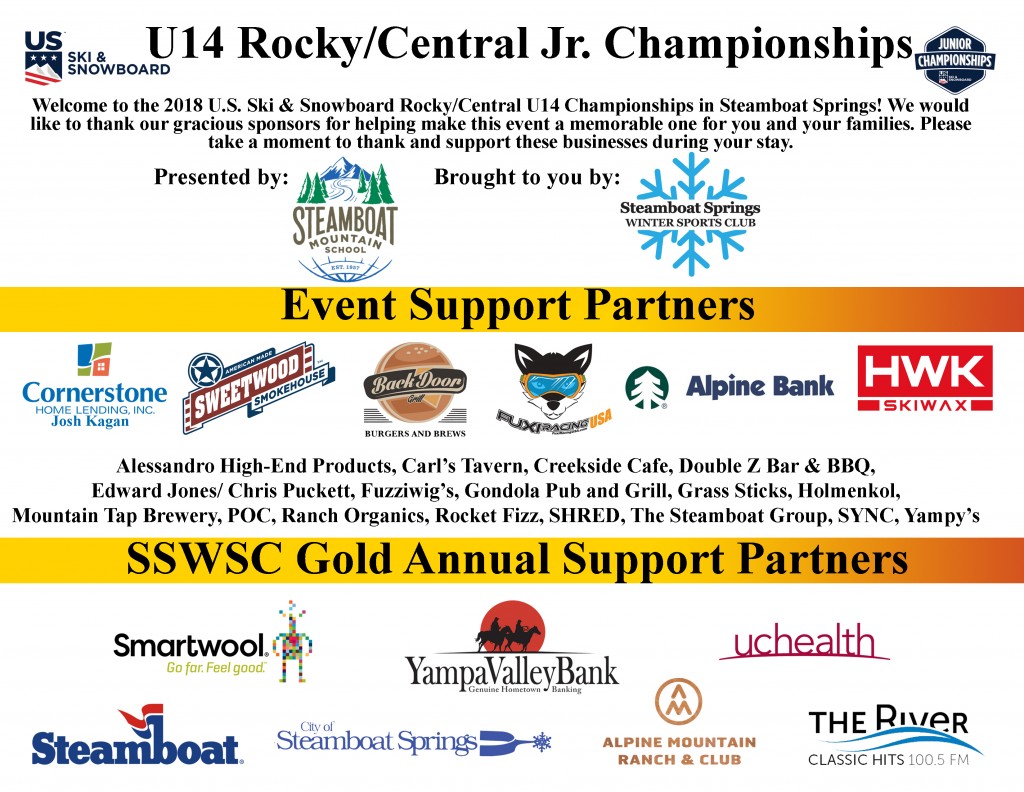 Congratulations Racers!
What great racing from the top U14 ski racers in the Rocky/Central Region! Congratulations to all who competed.
Race Results

Race results for the Super G, GS and slalom can be found at www.ussalivetiming.com.

Girls dual results
Boys dual results
Girls overall standings
Boys overall standings
Video Feed for Dual Slalom and Slalom Races
The 2018 dual slalom and slalom races were broadcasted live for all family and race fans. The video feed was provided by Steamboat Radio. See the links below to watch the replay.
Watch the replay of Saturday's dual races HERE. The final rounds are posted HERE.
Watch the replay of Sunday's morning slalom races HERE
Watch the replay of Sunday's afternoon slalom races HERE
Check Out Your Race Photos!
The Steamboat SharpShooters were out at all the events catching the athletes on film. Check out the photos online at steamboat.com/sharpshooter (filter "Action Photos", then "Races").
Be Part of the Conversation!
Visit our events Facebook Page for photos, updates, and additional information! If you have photos you'd like to share with everyone, tag them on social media as #SteamboatU14Champs and tag our facebook page @Steamboat Springs Winter Sports Club, and our Twitter Feed, @SSWSCHowelsen.
Questions?
Contact the SSWSC office at 970.879.0695 or email.
#SteamboatU14Champs