Coaches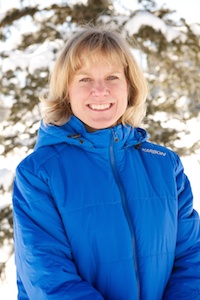 Blair Seymour, Development Program Director & Cycling Program Director
Email:

.(JavaScript must be enabled to view this email address)
Blair grew up in Minnesota as a competitive figure skater and enjoyed skiing through her youth. Blair moved to Steamboat in 1992 and taught skiing with the Steamboat Ski and Resort Corp for 7 years. She started her career with SSWSC as a Buddy Werner League coach in 1992. She is a PSIA Level 3 certified instructor and USSA Level 100 coach. She has had director experience in a variety of youth sports including cycling and soccer and has a passion for teaching kids and educating parents. In the summer she is the Cycling Director for SSWSC and started the Steamboat High School Mountain Bike Team in 2013. Blair and her husband John have three boys that are alpine ski racers and competitive mountain bikers. In her free time she enjoys skiing, mountain biking, spending time with her boys.
Andrew Beckler, Head U8+ Coach
Linda Curzon, Head U8 Coach
Email:

.(JavaScript must be enabled to view this email address)
Growing up in Bucks County, PA, Linda spent her youth skiing in the Catskills of New York. She started teaching skiing in high school then ski raced in college. After graduating from Amherst College, she moved to Steamboat Springs in 1990 and taught skiing full time for 10 seasons at Steamboat and Telluride including 3 in New Zealand (Treble Cone, The Remarkables and Coronet Peak). Linda started her career with SSWSC as a Buddy Werner League coach in 1997. As a PSIA Level 3 certified instructor, Linda is passionate about her Head Coach/Trainer role creating a great experience for our U8 athletes, their families, and our coaches. Linda and her husband Michael have 2 children who have spent many seasons racing alpine and XC and also junior coaching with the alpine youth programs and mountain biking programs. In her life off the mountain she is a professional people manager in the outdoor industry.
Sherry Aitken, Head U6 & Little Toots Coach
Email:

.(JavaScript must be enabled to view this email address)
Born and raised in Alaska, at the ripe old-age of 10 years Sherry learned to ski in typical Southeast's rainy, icy conditions at just above the beach Eaglecrest in Juneau, AK. After thru-hiking 2100 miles of the Pacific Crest Trail in 2000, Sherry and her husband moved to Steamboat Springs looking for powder and a "real" ski town as their winter residence. Starting as a SSWSC Little Toots coach, Sherry now guides the fun for super young and sometimes new to skiing Steamboat area kids as the U6 & Little Toots Head Coach. Never tempted to move up age levels, Sherry feels lucky to be coaching at the very start of hopefully life-long lives of skiing and maintains she gets way more back then she gives. Sherry, her husband Greg and son Gabriel (a tele-devo athlete) still spend their summer months back in Sitka, Alaska where she wrangles tourists for a living.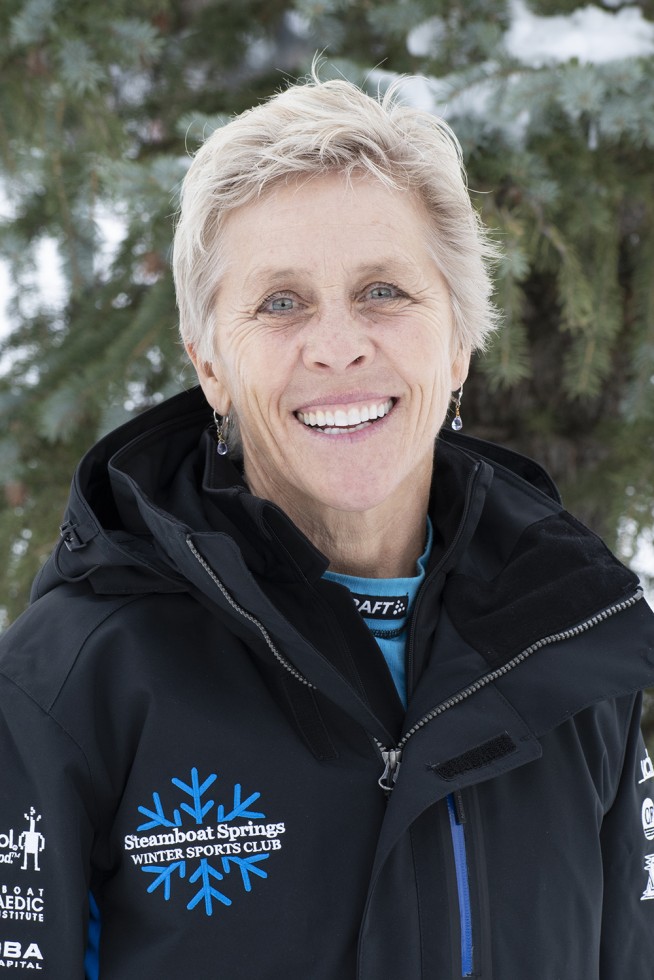 Deb Rose, U12/U10 Head Coach
Email:

.(JavaScript must be enabled to view this email address)
Deb was born in Iowa City, Iowa and moved to Bemidji, MN at an early age. She began her athletic competitions in the pool and moved to winter sports. Deb competed in the 100km Minnesota Finlandia which led to numerous cross country ski competitions and triathlons in Colorado. Deb has been coaching the Nordic Development Team at the Winter Sports Club for many years and takes pride in the accomplishments of her athletes. She loves working with all abilities and seeing them acquire skills for a life-long sport.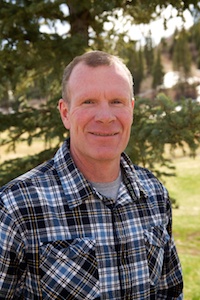 Chuck has been a director of SSWSC since 2006. Chuck currently works for SkyWest Airlines at the Yampa Valley Regional Airport. Previously, Chuck spent 29 years with Christy Sports in Steamboat Springs. Chuck was the former Chairman of Rocky Mountain Division Ski Jumping & Nordic Combined and is a SSWSC coach for our Cross-Country Cruisers and Summer Mountain Bike programs. Chuck has been a Steamboat Springs resident for 30 years and he and his wife, Trish, have four children (Mary, Meg, Finn and Kathleen) who are all current or former SSWSC athletes. Chuck enjoys anything outdoors with family including rafting, cycling and hiking day trips and overnight adventures.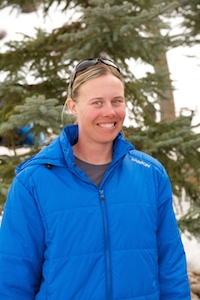 Tracey Riser, Snowboard Development Head Coach
Email:

.(JavaScript must be enabled to view this email address)
Tracy grew up in North Eastern Ohio and comes from a trampoline background. She worked her way up as an athlete competing at a National level, which has greatly helped her transition on to snow. She first discovered snowboarding at a local hill when she was in high school. She knew she was hooked when her snowboarding ability had quickly surpassed her skiing ability. She started teaching part time after school at Boston Mills and Brandywine ski areas in 1997 and realized she had found her niche. She followed her passion to Colorado where she received her BA in Environmental Science and Studio Art from the University of Denver. She taught at Keystone, Loveland, and Eldora before settling down in Steamboat. Tracy has worked for Steamboat Resort Corporation for the past 10 years as an instructor and past 5 years as a trainer. She has achieved her AASI level 3 Certification and holds her Children's and Freestyle accreditations. This will be Tracy's third year with the club. Her goal is to instill a lifelong love for the sport through self-expression and positive camaraderie among peers.
Blair Davidson, Junior Ability Head Coach
Email:

.(JavaScript must be enabled to view this email address)
Originally from New Zealand, Blair first arrived in Steamboat Springs in 2001 to work as a Snowboard Instructor between semesters at University. Since then the Yampa valley curse has kept Blair coming back time and again for the incredible people, beauty, and lifestyle that Steamboat offers.

With a passion for snowboarding and sharing the sport with others, Blair has over 15 seasons experience (both in New Zealand and Colorado) working across multiple roles as an Instructor, Trainer, Coach, and Ski School Supervisor.

Coming up through the SBINZ (Snowboard Instructors New Zealand) system Blair has achieved Level 3 certification as well as his freestyle and children's teaching accreditations.
Starting with the SSWSC in 2014 / 2015 as a volunteer coach Blair looks forward to being more heavily involved with the Snowboard program on the Junior Ability Team. "My goal for the Junior Ability Squad is FUN and ALL ROUND RIDER PROGRESSION through encouraging a solid FOUNDATION of snowboard skills and the VALUES of the SSWSC."
Ted Morton, SJ/NC Co-Head Coach of Little Vikings
Email:

.(JavaScript must be enabled to view this email address)
Charlie Dresen, Tele Devo and Tele Race Fridays Coach
Email:

.(JavaScript must be enabled to view this email address)
Charlie grew up racing alpine for several years until graduating from Whitman College 1992. Charlie began telemark skiing in 1994 while coaching the Seattle University Ski Team. Charlie then started racing telemark and become a member of the U.S Telemark Ski Team from 1999- 2002 racing in several World Cup events in Europe and North America. After taking several years off, Charlie rejoined the U.S. Telemark Team from 2009 through 2014. Charlie earned several top 15 results in his World Cup career and was the National Champion in 2012. Charlie has worked with the telemark program for the SSWSC for 8 years now.