SSWSC Foundation Board of Directors
SSWSC Foundation Board of Directors
John Adams has over 30 years experience in the mining business. He is the son of Robert W Adams, one of the founders of the US uranium industry. John has been active in real estate development, banking, and cattle production. He formerly owned 40% of the Denver Broncos National Football League Franchise. He resides on his families' cattle ranch in Steamboat Springs, Colorado.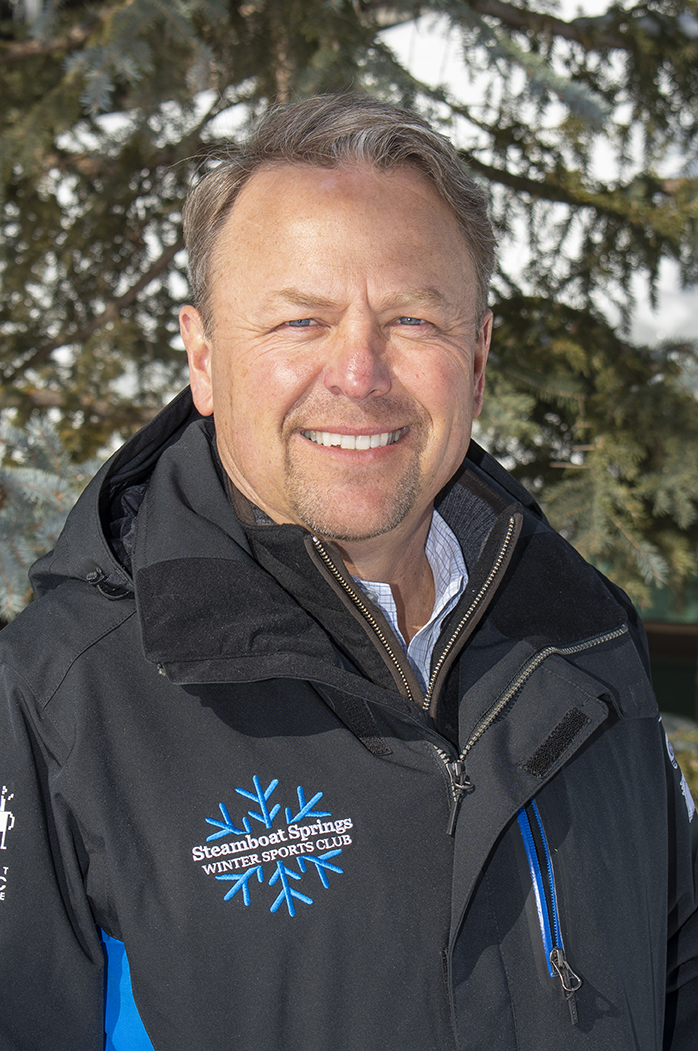 Jon Albro, Member of Development Committee
Jon is married to Betsy and they have three grown children. He relocated the family and company to Steamboat in 2013 and splits time between Steamboat and Martha's Vineyard.

Albro is the Founder and CEO of Penn Square Real Estate Group and Penn Square Advisory Group, LLC. He has 33 years of institutional and retail distribution and investment experience with leading asset managers. Albro holds a BS Economics, State University of New York. He was the Executive Vice President of Cole Capital Markets and National Sales Manager with MetLife Investors. He also held senior level executive positions with Gartmore Global Investments.
Albro serves on the Board of the National Comedy Center based in Jamestown, New York. He also serves as an advisor to the Steamboat Free Concert Series.
Albro states, "I am delighted to be serving as a director of the SSWSC Foundation. It's the kids that inspire you and make you want to be a champion for their efforts today and the next 100 years. The purity of their spirit reminds us how fortunate we are to reside here but also why it's vital to be able to sustain and grow the Club for future generations."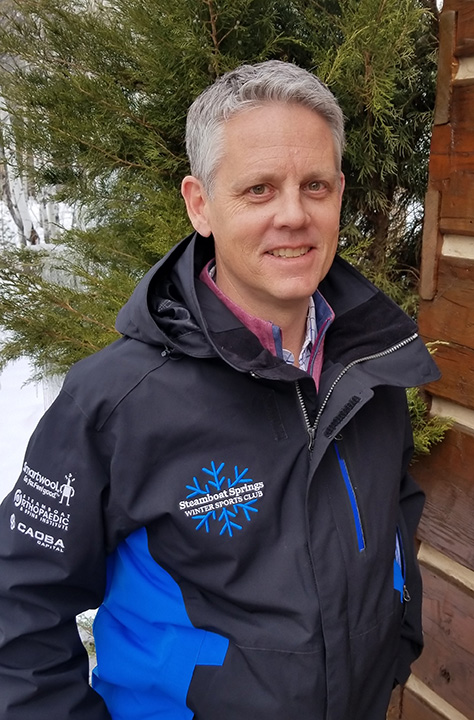 David Baldinger, Jr., Member of Development Committee
Raised in Steamboat, David is a graduate of Dartmouth College with degrees in English and Environmental Studies. He is a Real Estate Broker and Co-Owner of Steamboat Sotheby's International Realty. As a Million Dollar Guild Member of the Institute for Luxury Home Marketing, he has been a top performer in the sales of major developments, including residential, condominium and commercial ventures for over 20 years. He also holds a Certificate from the Program on Negotiation at Harvard Law School. David's many successes include being instrumental in the sell-out of the exclusive Catamount Ranch and Club. As a former alpine ski racer and coach of future Olympic stars, David is a passionate supporter of all disciplines and has been a member of the Steamboat Springs Winter Sports Club for over 40 years. Since 2005, Dave has been a Founding Board Member and is current Co-Chair of the Ski Base Area Urban Renewal Authority (URAAC). He served on the Steamboat Pilot & Today Editorial Board, is a past President and Board Member of the Steamboat Springs Chamber Resort Association, served eight years on the Steamboat Springs Planning Commission, and is a Board Member on the Yampa Valley Construction Trades Association. David is proud to have been honored with the Navigator Award as Steamboat's 2007 Business Leader of the Year.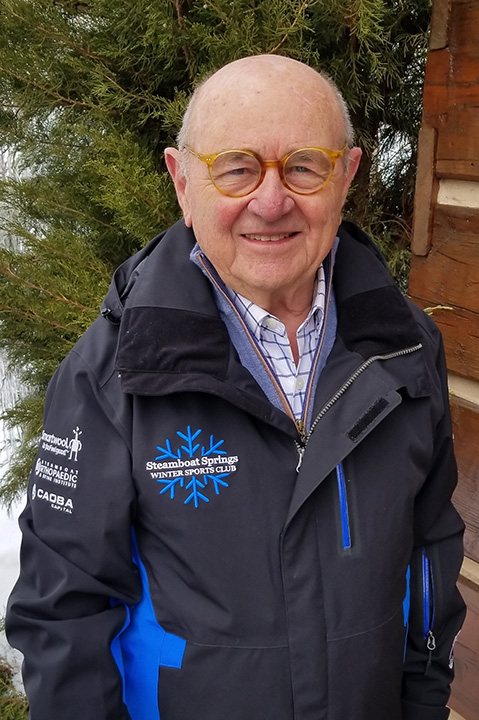 Paul M Berge, Member of Executive Committee, Member of Investment Committee, Member of Development Committee
Paul is a graduate of the University of Wisconsin and the Wisconsin Graduate School of Banking. He was associated with the M&I Bank of Madison and Southern Wisconsin for 42 years, becoming President in 1976 and retiring as Chairman & CEO in 2003. Paul has been active in numerous professional and civic organizations as an officer and board member, including being the past President of the Steamboat Springs Winter Sports Club Foundation. Paul is also a former Steamboat Ski and Resort Corporation Ambassador and a past Certified Official for the United States Ski Association. Paul is a resident of Madison, Wisconsin and has a daughter Maren who resides in Steamboat Springs, and a son Robert who resides in New Hampshire.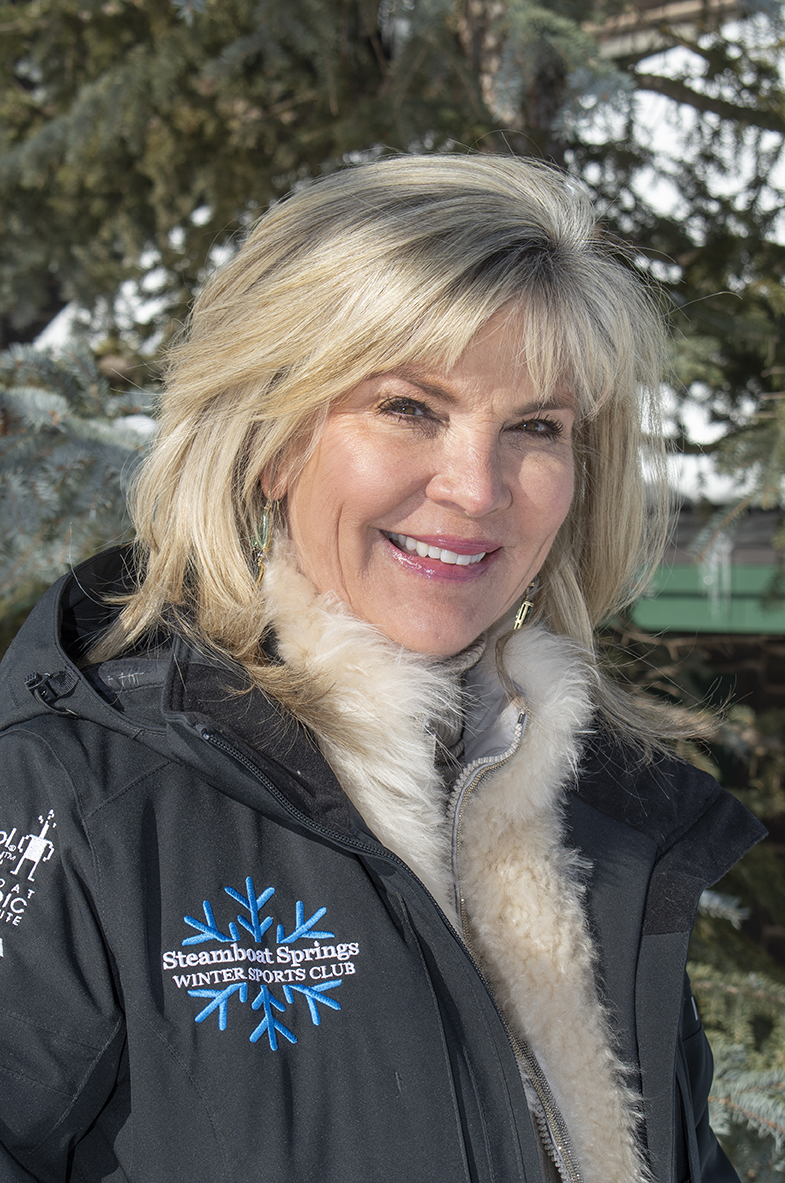 Debbie Dacus, Member of Development Committee
Debbie Dacus and her husband, David, have made Steamboat their "second home," having lived in Houston, Texas for over 50 years.
An avid golfer, skier, traveler, and dog lover, Dacus has supported her passions as a leader, participant, and donor throughout the years. She has served on the Catamount Ranch and Club Advisory Board of Governs for a number of years and is the former chair of the Social Committee. Along with the Steamboat Springs Winter Sports Club, Debbie also supports Born Free Wildlife Rehabilitation, Boys and Girls Club, Strings Music Festival, and Young Life.
Dacus has been married to David for 34 years, they have three grown boys and five grandchildren. She shares her love of Steamboat regularly with her family and numerous great friends.
Dacus believes that, "Young athletes who participate in the SSWSC training programs are provided a healthy environment to learn and grow. With coach mentoring, the athletes are engaged in their personal performance and focus on their individual goals. Athletes have a purpose and with that comes discipline, motivation and confidence. These are skills that they will take them into college and beyond."
Scott Engelman is the Principal of SEAdvisors LLC, a hospitality advisement company specializing in operational and strategic consulting for hotel and restaurant entities. Additionally, the company provides business development strategy for companies wishing to penetrate or fortify their positions in the hospitality industry. Scott Engelman received his Executive MBA (2011) and BSBA(1991) in Hotel and Restaurant Management from the University of Denver. He also studied Tourism Management at The University of Hawaii. Scott moved to Steamboat in June of 2010 and lives in the South Valley with his wife, Liz, Barret and Owen. He is an avid "Alpine" skier, golfer and trailblazer.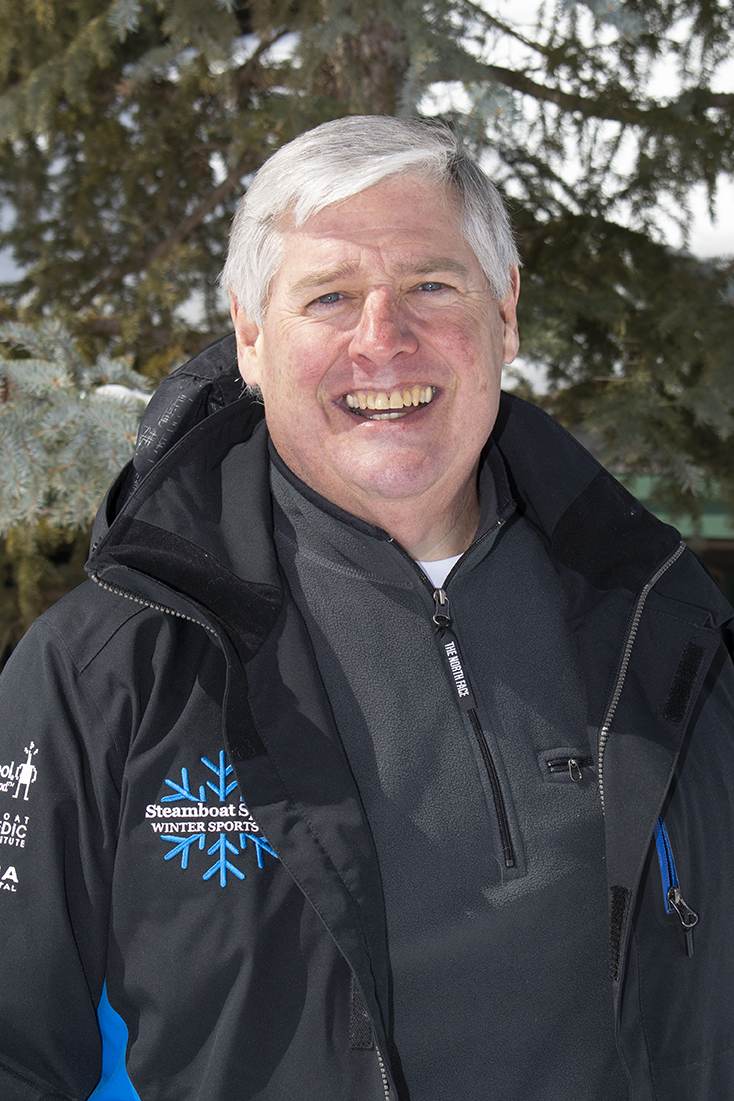 John Hayden, Chairman, President and Chairman of Development Committee, Member of Executive Committee, Member of Development Committee
John Hayden retired from the Midland Company (NASDAQ "MLAN") in October, 2010 after nearly 30 years of service, the last 13 as the company's President & CEO. He held the same positions in the Company's wholly-owned specialty property/casualty insurance company, American Modern Insurance Group. Midland achieved unprecedented success under Mr. Hayden's leadership. The company's market capitalization grew from $180 million to $1.35 billion, a compound annual rate of 22%. The company's revenues expanded from $375 million to $1.2 billion, its assets grew from $760 million to $1.7 billion and its pretax profits grew from $35 million to $120 million.
He and his wife of 31 years, Carrie, have three adult children, John, Kate and Abbey, a daughter-in-law, Becky, and a granddaughter, Annabelle.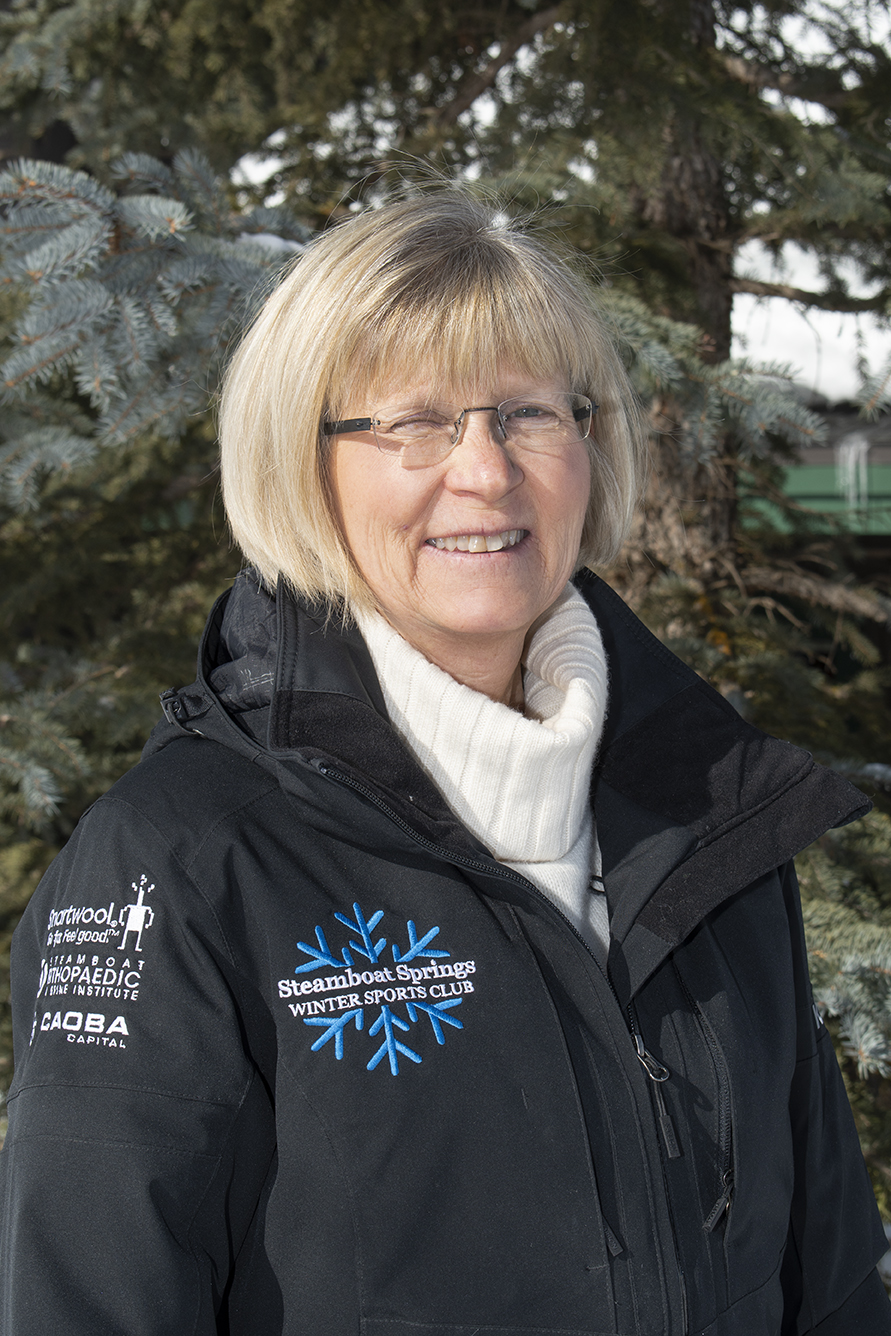 Carrie Hayden, Foundation Board Member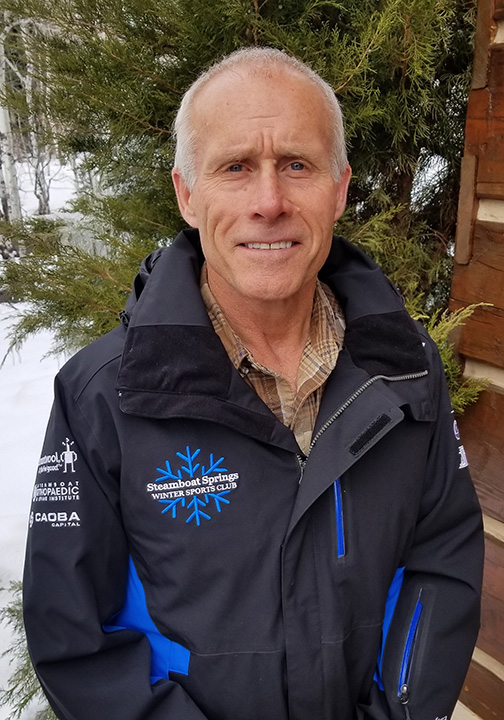 Ed MacArthur, Vice President and Treasurer, Member of Executive Committee, Member of Investment Committee
Ed graduated from CSU in 1979 and came to Steamboat Springs with his wife June. Since those early years, Native Excavating has grown into one of the biggest construction companies in Steamboat. Native Excavating, has donated equipment, time and money to projects like the Alpine slide, the Winter Sports Club's weight room, the water ramps east of Steamboat and the new Nordic jump facility at Howelsen Hill.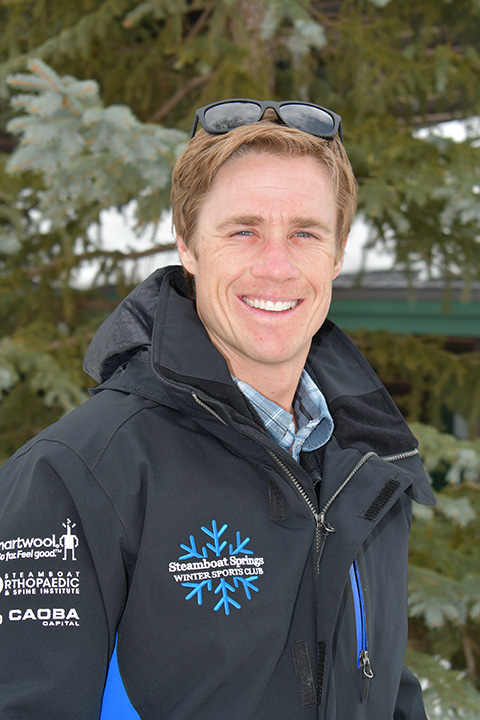 Charlie MacArthur, Member of the Development Committee
Charlie MacArthur has been the President of Native Excavating since 2018. As a Steamboat native, MacArthur has built solid relationships and connections within our community. He has been married to his wife Rebecca for ten years, raising two young children with another child on the way in June. For seven years, MacArthur was a Steamboat Springs Winter Sports Club athlete and was also a coach for two years of the Freeskiing team.
MacArthur graduated from CU in 2007 with a Business Management degree. He served on the Steamboat Springs Planning Commission for five years and was on the Steamboat Institute Board of Directors for four years. Additionally, MacArthur served on the City of Steamboat Springs's Stormwater Task Force, Police Station Site Selection and Chief Hiring committees.
MacArthur says, "I credit the SSWSC for providing me with many of the life skills I rely on today. The SSWSC shaped who I am and provided the confidence for me to tackle bigger challenges beyond the world of snow sports."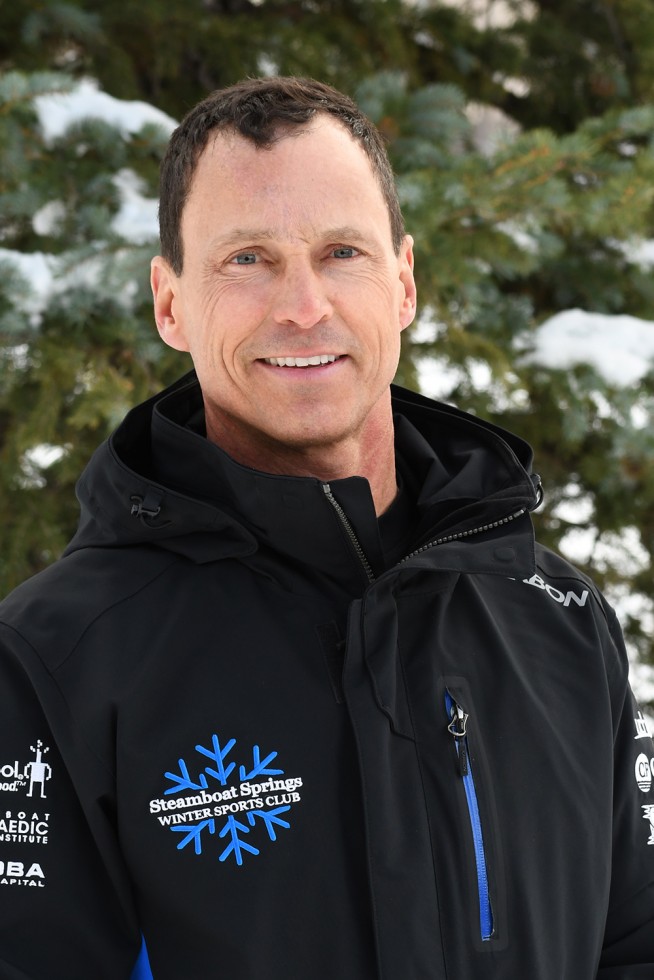 Brian Olson, Vice President and Member of Executive Committee, U14 Alpine Coach
Brian grew up in La Crosse, WI as an Alpine racer. He continued his ski racing career at Colorado mtn college and the University of Nevada Reno. He moved to Steamboat in 1990 where he began coaching for the Billy Kidd center for performance skiing and the SSWSC. He enjoys working with young athletes and takes pride in their accomplishments. He and Lisa have two Daughters Taylor and Abby, both being former and current members of the SSWSC Alpine program. Brian also serves as vice president of the SSWSC Foundation board, and is currently a U14 Alpine Coach.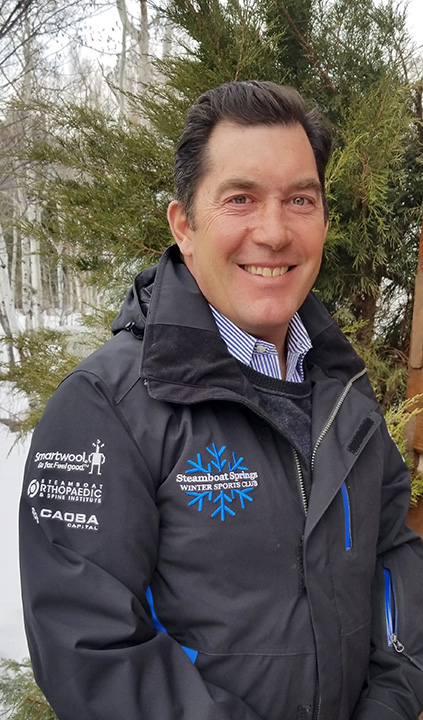 Chris Puckett, Vice President, Member of Executive Committee and Development Comittee, Chairman of Investment Committee
Chris was born in Boulder, CO, and raised in Crested Butte, CO. He attended Burke Mountain Academy and was a three time World Junior Team member placing 4th overall in 1988. He was on the US Ski Team from 1987-2001. His accomplishments include being a member of the 1992 US Olympic Team competing in Albertville, France, member of the 1993 and 1996 World Championship Team in GS and 4x US National Champion (3 Overall, 1 DH).
Chris joined the SSWSC Alpine staff as an Ability Coach in 2002 then became Alpine Director and Head Ability Coach in 2005. In 2007, Chris joined a financial services firm here in Steamboat Springs. He continues to coach at the U12 level. Chris and his wife Wendy have two sons, Cole and Cooper, in the Alpine programs at SSWSC. Chris joined the Foundation Board in 2011 to help the organization that he helped coach for five years and that his kids be a part of for many years to come.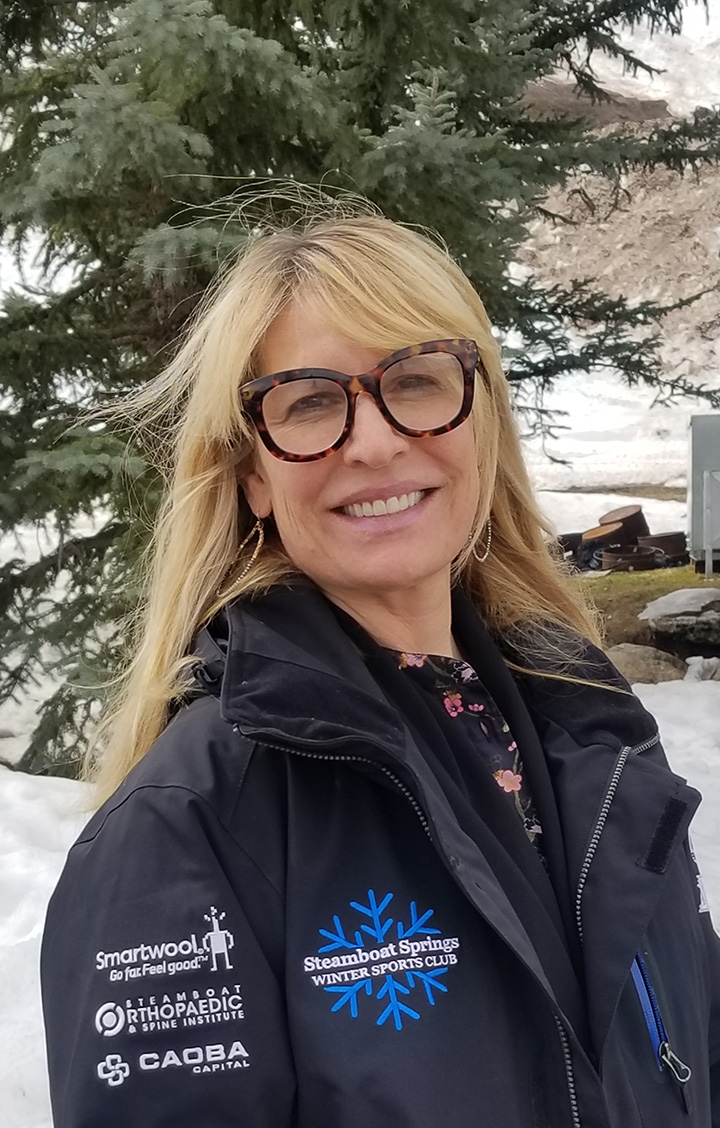 Melinda Sherman, Member of Executive Committee
Melinda Sherman received her law degree from Loyola University of Chicago School of Law in 1992, was admitted to the Illinois bar in 1992 and the Colorado bar in 1993. Melinda has practiced law in Steamboat Springs for almost 20 years, focusing in the areas of real property, business, banking, special district, zoning, municipal, home owner associations, estate planning, and water law. She currently serves as a board member on the Board of Directors of the Tread of Pioneers Museum, the Routt County Humane Society, Impact 100 Steering Committee, and The Foundation, Steamboat Springs Winter Sports Club. Melinda is married to general contractor and carpenter, Jon Sherman, who coaches both skiing and mountain biking for the Steamboat Springs Winter Sports Club. She has two children, both of whom participate in the Steamboat Springs Winter Sports Club.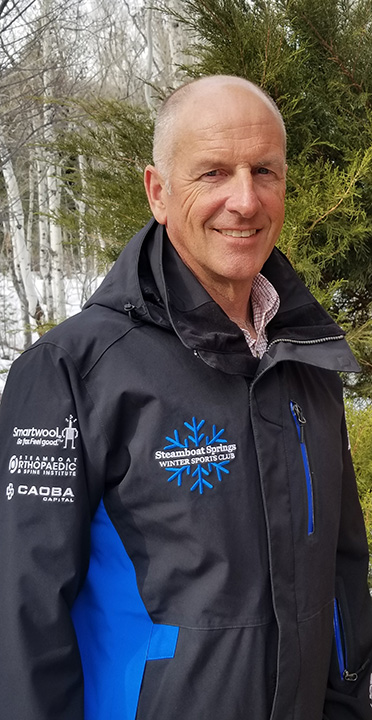 Paul Slivon, Member of Development Committee
Paul Slivon is a Senior Managing Director at TWP Private Wealth Management, the Private Wealth Division of Stifel Nicolaus & Company, Inc., a full-service investment advisory, bank and wealth management firm. Slivon earned a B.A. from Amherst College and an M.B.A. from the Anderson School of Business at UCLA.
Prior to joining TWP, Slivon was a Managing Director of Institutional Sales at Robertson Stephens & Company Group LLC, an investment banking and financial services firm, and Senior Vice President of Kemper Securities. Prior to Stifel's acquisition of the company, Slivon was a founding partner and head of institutional sales at TWP.
Slivon has been married to Noreen for 30 years and they have three grown children whom they raised in the San Francisco Bay Area. The Slivon's purchased property at Steamboat Lake in 1990 and built their home in 2008. Slivon splits his time between San Francisco and Steamboat. He recently joined the North Routt Fire Department board of directors. When Slivon is in town, he enjoys skiing, biking, hunting and fishing.
"The SSWSC athletes and coaches are terrific!" Slivon explains. "The training programs are wonderful and provide the athletes with direction and skills they need as they mature into adulthoods. I also enjoy the events the SSWSC Foundation puts on; they are unique and unlike others in Steamboat."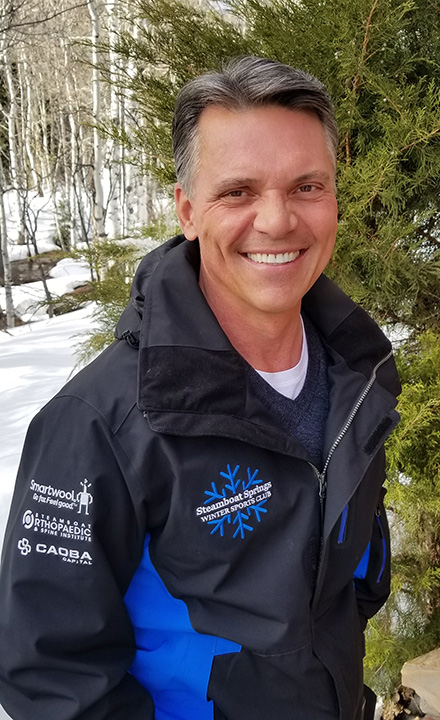 Ron Simon, Member of Development Committee
Ron is a nationally renowned trial lawyer who has prosecuted thousands of food poisoning cases for victims across the United States. His work has resulted in numerous upgrades to food safety procedures in Fortune 500 companies and in legislation designed to protect consumers from dangerous food-borne pathogens.
Ron and his clients have been featured on NBC, ABC, CBS, CNN, FOX and virtually all other major television networks and print media. He regularly publishes articles about food safety and litigation which are read by viewers in over 180 countries. Through litigation, media commentary, and his food poisoning publications, Ron relentlessly challenges food companies to do a better job in making our food safe.
Ron was raised in Baytown, Texas. He attended the University of Texas in Austin, where he received his bachelor's degree in the Civil Engineering Honors Program in 1990, and his law degree in 1993. He has been married to his college sweetheart, Sarah, for 23 years. They have three children – Jessica, Ashley, and Jordan.
The Simons moved to Steamboat Springs from Houston, Texas in 2012, and now enjoy fly fishing, snow skiing, horseback riding, golf, and mountain biking as a regular part of their daily routine. Jordan is also in the alpine program in the Steamboat Springs Winter Sports Club.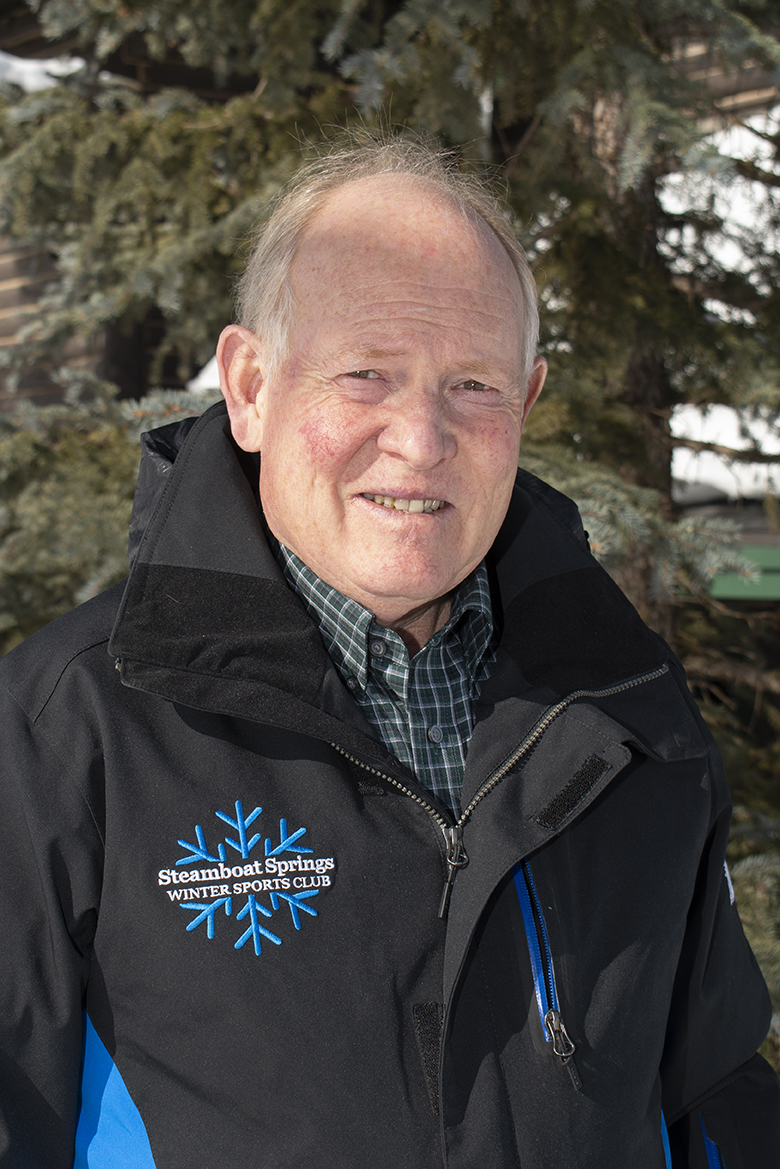 Jeff Temple, Member of Executive Committee, Member of Development Committee
Jeff is a director of the SSWSC Foundation. Jeff is also a principal at Momentum Development, LLC, which develops multi-family housing projects in the front range of Colorado. As Managing Partner for Elk River Partners, Jeff planned and built Marabou in Steamboat. Jeff's father founded the Steamboat Ski Area in 1959. Jeff co-founded Spyder Skiwear in 1977 and ran the company from 1977 -1993. Jeff started skiing in the Steamboat Springs Winter Sports Club, was a four time member of the NCAA Championship C.U. Ski Team, and was named All American in 1976. Jeff lives with his wife Kim, and has two sons, Parker and Brandon.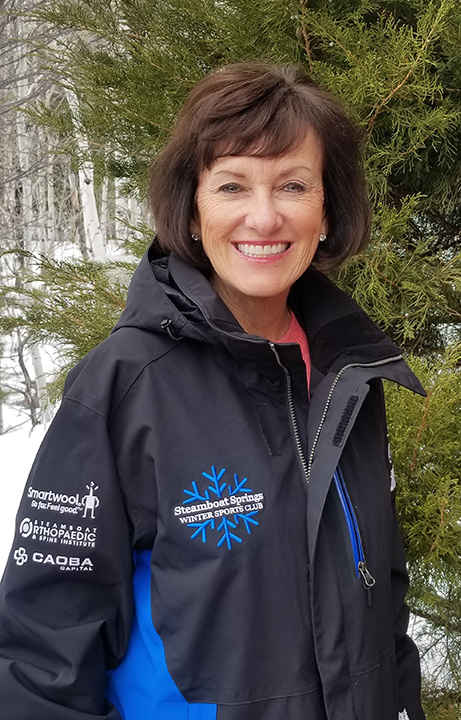 Pam Vanatta, Member of Executive Committee
In January of 2000, Pam purchased Prudential Trimontane Real Estate with another top agent, Cameron Boyd, to create the now formidable real estate firm of Steamboat Sotheby's International Realty. The company has grown tremendously since 2000, and is home to 60 full-time agents and is the number one real estate office in North West Colorado. In 2010, Steamboat Sotheby's International Realty (formerly Prudential Steamboat Realty) was chosen by Steamboat locals as the "Best Real Estate Agency" in the Best of the Boat poll. For the past 15 years, Pam has been in the top 1% of Prudential agents nationwide.
For Pam, living in Steamboat is sheer heaven. She acknowledges every day how lucky she and her associates are to be able to enjoy such beauty in such a close-knit community. Pam married Steamboat native Lonny Vanatta in 1996, a former U.S. Ski Team member and world champion ski racer. Pam's work might be focused on premier real estate, but her involvement in the Steamboat community is exemplary.
Board of Directors of the SSWSC