Moguls U17/19 Water Ramp / Trampoline Training, ages 15+/ high school
U17/19 & FIS mogul training is for athletes ages 15 and older. Qualified coaches will be leading technical training to ensure a fun, safe training environment and skill development. This comprehensive program includes spring and summer strength and conditioning. The conditioning program is designed to raise the athlete's fitness levels and advance their skiing success. Summer conditioning is an important addition to any athlete's training both for injury prevention and to prepare for the physical demands of the upcoming winter. This summer program is creative, fun, challenging, and designed to foster productive training for your next season.
There are three separate training blocks over the summer and two out-of-town camps in Whistler BC, and Park City UT. The training blocks are high-intensity and immersive training that consist of trampoline, water ramp training, and strength and conditioning. Starting with a dynamic warm-up, and continuing with trampoline progressions, and water ramp jumping, each day. A detailed schedule of each block will be distributed to the athletes.
DATES AND TIMES:
Spring Training in May: Monday & Wednesday, May 8-31, Times TBD
Summer:
Physical Testing: June 6 & 8
Mt. Hood Camp: Departing July 6, returning on July 19. Details and pricing TBD.
Potential Australia Camp: For PG/FIS athletes. Tentative travel dates: Departing August 17, returning September 4.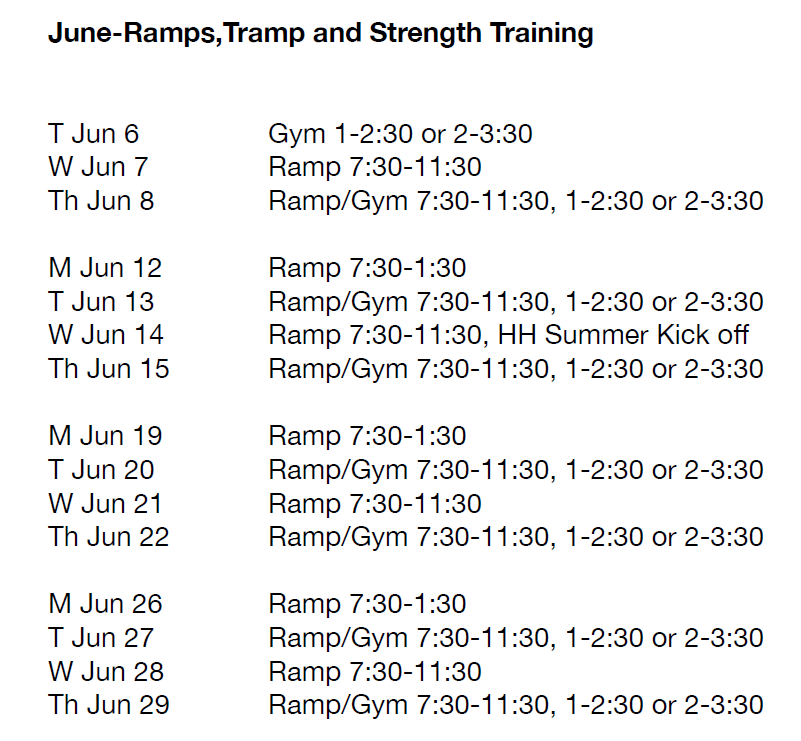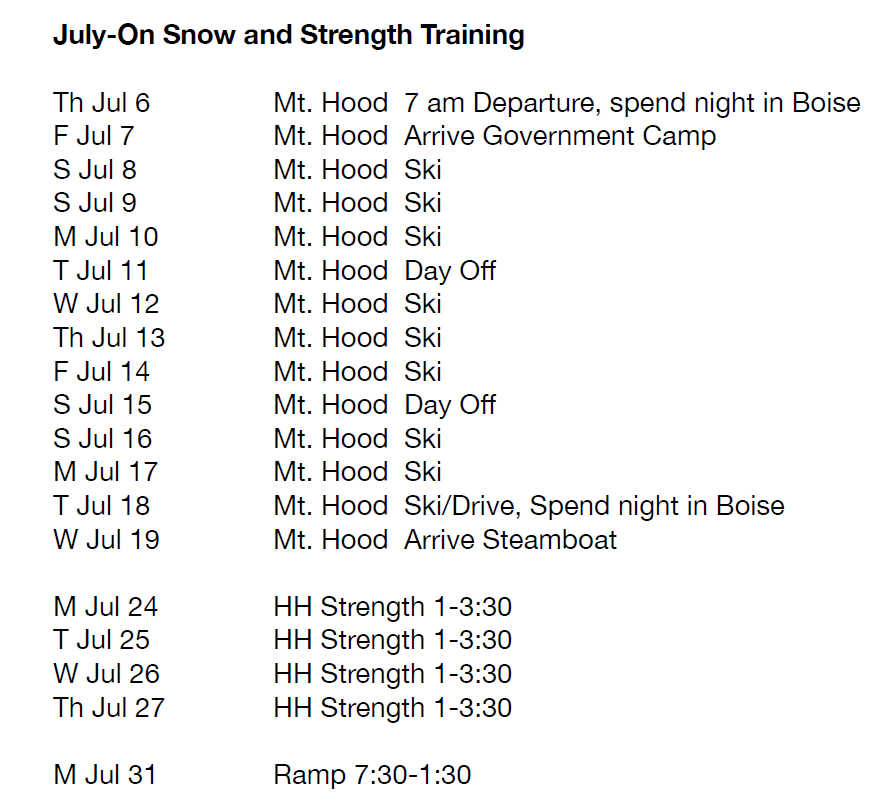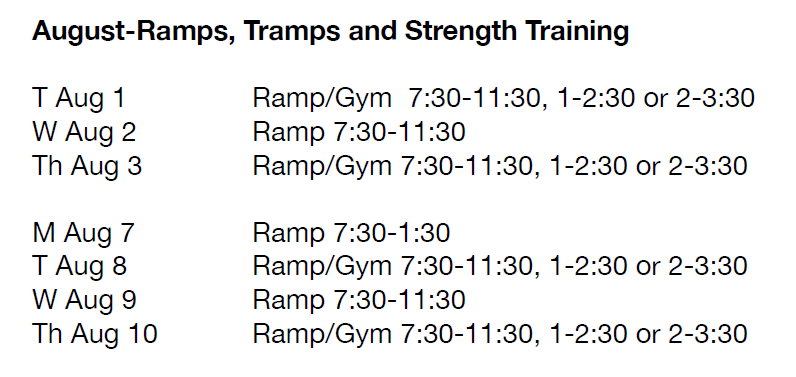 For more information please contact Ann Battelle.
2023 PROGRAM FEE: $2,200 for full spring and summer program, including strength and conditioning.