World Pro Ski Tour's "Kids Race for the Kids" Makes an Impact
Alpine Bank Junior Challenge Donates Winnings to Get More Kids Skiing
(Steamboat Springs, CO): On Monday, February 8th, nearly fifty SSWSC U12-U16 athletes raced down the face of Howelsen Hill under the guidance of professional ski racers with a noble cause in mind: helping raise money for other kids in the community to have the opportunity for a free day of skiing or riding at Howelsen Hill.
The Alpine Bank Junior Challenge of the World Pro Ski Tour featured "Kids Racing for the Kids," with eight teams of six SSWSC athletes mentored by the pro racers who were in the valley to compete in two days of racing with the World Pro Ski Tour. Elite racers Florian Szwebel, Simon Breitfuss-Kamm, Michael Ankeny, Jake Jacobs, Garrett Driller, Tucker Marshall, Thomas Woolson, and Kei Kullberg taught young SSWSC athletes the tricks of the trade, including how to make the most out of a snowy course or leave a start gate quickly. Testing out their newly mentored skills, athletes took to bracketed racing, with the end-all goal of winning the races to have their team receive Alpine Bank's $2,500 donation to assist kids in the Ace Afterschool program to have a chance to ski this season.
"Those guys have been racing duals for so long! Just to be able to ski with them and know how they prepare for a race and be able to watch them ski was a great opportunity," said Adrien Beauregard, age 14, who competed on Team Breitfuss-Kamm. This was Beauregard's third time participating in the Alpine Bank World Pro Ski Tour JR Races (One in Vail, two in Steamboat), and this was the first year that the winnings were donated towards helping other kids in the community have a chance to ski. "It's a big opportunity for anyone, especially with Covid," he said. "It gives kids the opportunity to get away from home schooling and get outside."
Betsy Wood, the Director of Community Outreach and Alpine Bank had a new philanthropic vision for the race that benefited not only the experience of the SSWSC athletes but allowed the athletes to give back and gift their fellow friends and kids in the community a free day of skiing. "Alpine Bank, since its inception in Steamboat in 1999, has believed in supporting this community," said Betsy Wood, Director of Community Outreach at Alpine Bank. "We focus on inclusive youth programming; every child that lives in Routt County – no matter their financial situation – deserves to experience the thrill of skiing. The philanthropic aspect of this program was a perfect way to enable kids to give back and teach them how good it feels to be a champion off the snow."
Alpine Bank's donation was made to the SSWSC and then used to create and distribute 100 coupons to fifty kids within the school system's ACE Program, where English is predominately a second language. Each child received a coupon for rentals from Ski and Bike Kare and, one for a lift ticket at Howelsen Hill.
"We are thrilled to give our athletes the opportunity to experience professional mentorships through the World Pro Ski Tour, and to see their efforts rewarded in a way that is good for other community kids during a winter when it's so important for everyone to get outside," said SSWSC Executive Director Sarah Floyd.
The coupons are valid for the recipients through March 14th, Howelsen Hill's scheduled closing day.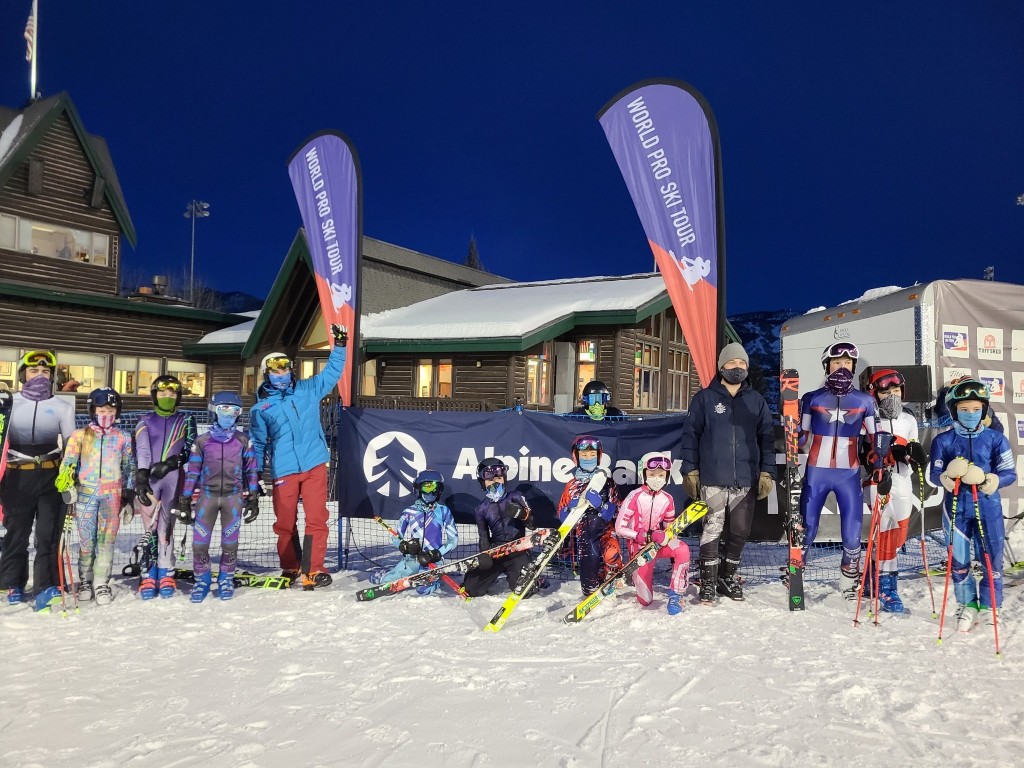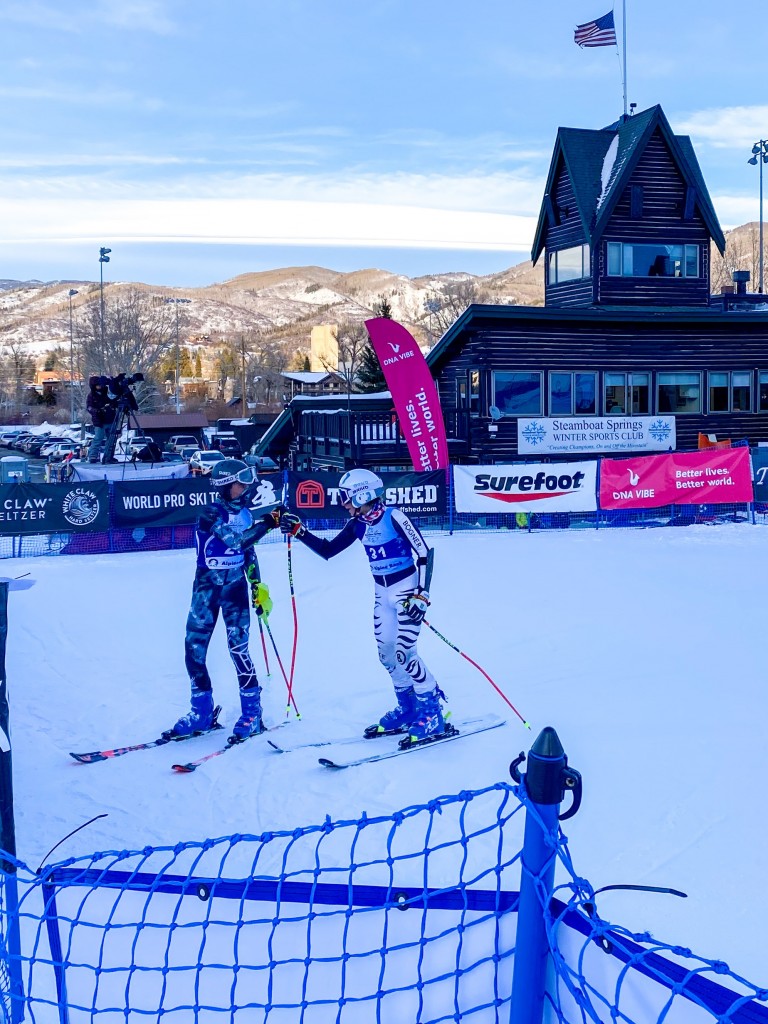 Kids in the Ace Afterschool program enjoying the snow!