SSWSC Updates on COVID-19
March 26, 2020
Dear SSWSC Community,
The Routt County Emergency Operations Center is trying to get facts out and asked us to distribute the following information to our contact list. The main goal is to reduce the spread of COVID-19 and save lives.
The concern is that some people are not taking the COVID-19 outbreak seriously.
Our County and our State are asking our community to take drastic measures to contain the spread of COVID-19. One of the primary reasons is our hospital may not have the resources to treat the influx of patients who could become infected if we don't limit interactions. Our local hospital UC Health Yampa Valley Medical Center is a 39-bed hospital.
Please: Stay home
A new Public Health Order from the State of Colorado mandates residents to stay home. Individuals may leave their residences only to perform or utilize necessary activities. The order is in effect now until April 11, 2020, unless rescinded or amended. (Law enforcement may issue citations and penalties including a fine up to $1,000 and jail up to one year.) The order can be found on the Colorado website: https://covid19.colorado.gov.
Necessary Activities
Health care, grocery shopping, take-out from restaurants, dog walking, and exercise (walking, hiking, Nordic skiing, snowshoeing, biking, running, or similar) are approved activities. State parks will remain open but all playgrounds, picnic areas, and other similar areas conducive to public gathering are closed. A full list of necessary activities can be found https://www.covid19routtcounty.com/faqs.
Please: Practice physical distancing
When you do meet people outside your household during necessary activities:
• Do not shake hands
• Stay at least 6 feet from each other
• Limit interaction to 10 minutes
And always:
• Wash hands often with soap and water or hand sanitizer
• Cover coughs or sneezes in the sleeve or elbow
• Regularly clean high-touch surfaces
We are not immune
COVID-19 is in Routt County. Some who contract the virus have mild or no symptoms, but they can still transmit the disease. The disease is easily spread and can be deadly to some. Furthermore, the economic impacts are significant and threaten to undermine the economic stability of many residents and local businesses. The period of the economic disruption must be minimized by minimizing the spread of the virus. Evidence shows that limiting contact prevents the transmission of COVID-19. Please do your part!
To receive updates:
• Sign up for Routt County's emergency notification system: https://member.everbridge.net/892807736727602/login
• Follow Routt County's Emergency Management Facebook page: https://www.facebook.com/RouttCountyOEM/

Helpful resources:
• Routt County COVID-19 website that is updated regularly: https://www.covid19routtcounty.com/
• FAQs on COVID-19: https://www.covid19routtcounty.com/faqs
• Press releases, including restaurants that offer takeout and other useful information: http://co-routtcounty.civicplus.com/696/County-News
• Routt County call-in for COVID-19 related questions: 970-871-8444
• Colorado COVID-19 website: https://covid19.colorado.gov/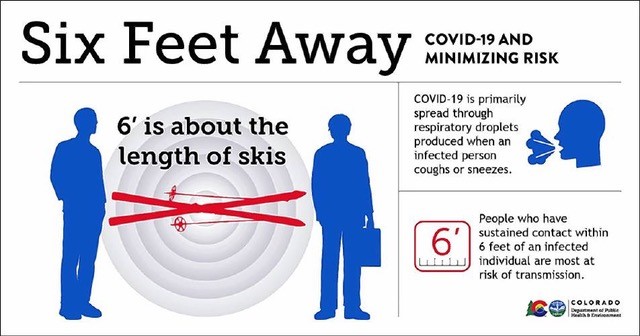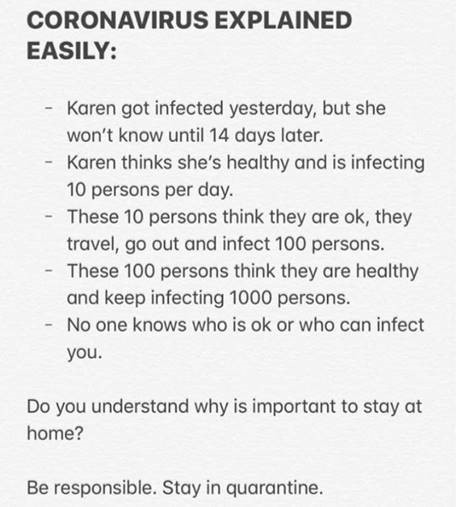 Need local information about COVID-19 (coronavirus) in Routt County?
Call-in for COVID-19 related questions: 970-871-8444
Routt County COVID-19 website: www.covid19routtcounty.com

March 26, 2020
SSWSC Members,
There is nothing more important at the SSWSC than the health of the community we serve. During normal times, we do this by providing the highest quality, safe sport programs for our youth. During the current COVID-19 public health emergency, our most important role is simply to do our part to slow the spread of this disease and ensure that our healthcare system has the capacity to care for those who become sick.
The State of Colorado Executive Order to Stay at Home came into effect the morning of Thursday, March 26 and will continue through Saturday, April 11. The SSWSC is fully committed to doing our part to slow the spread of COVID-19 and urges all our members to read and fully adhere to the directives of the public health order. Thank you for your cooperation and for supporting one another during this time.
Information on the Stay at Home Order:
• More Information on the Order from the Governor's Office: https://wp-cpr.s3.amazonaws.com/uploads/2020/03/polis-stay-at-home-order-searchable.pdf
• March 25, 2020 Order to Stay at Home: http://media.graytvinc.com/documents/Amended+Public+Health+Order+2024.pdf
We will continue to provide updates as necessary as this situation evolves.

March 20, 2020
Dear SSWSC Athletes and Families,
You have received emails and communications regarding myriad topics from the SSWSC during your time with us, but today's communication is one of the most important we have sent. Please read and respect our message and keep yourself informed.
At the SSWSC we want nothing more than to keep our athletes and coaches on snow, together, and developing their skills. This is the core of what we do and plan to do for the next century and more. To get back to that reality, we need EVERYONE to respect the current recommendations to contain this COVID-19 pandemic.
Athletes, please give us your full attention:
As SSWSC athletes you are some of the most disciplined people in our community. This change to our regular interaction and training is hard, but you are known for doing hard things and persevering in challenging times. Show the spirit and strength to do the right thing that will affect change and protect our community from COVID-19 now. What you did last week may no longer apply. The rules and guidelines for our responsibilities are changing every day. We are talking about social distancing.
Think about it this way:
To resume our training we need to reduce the spread of the virus now, and one of the best ways is to respect social distancing practices immediately.
Social distancing means staying home with your family and only your family. Yes, you can go outside but if you do go, go with your family or with one or two other people and make every effort to stay 6 feet apart.
Do not go out to recreate in large groups. You are no less likely to have the droplet from a sneeze or cough land on you outside than you are inside. No social gatherings, no matter your age.
The SSWSC community has the opportunity to take this on. We may all feel crazy as we take these measures that feel a bit extreme, but these measures are not crazy. If we all do this together, every bit of evidence has shown that it truly will make a difference.
The SSWSC are leaders in the community. We are respected for our integrity, our community service, our moral choices, our academics and certainly our athletics. Now is our time to lead this charge in our valley and respect the call for social distancing. Lead this charge for our community. Lead this charge so our ski areas will be able to operate again next fall and so that summer training can happen together as a team to prepare for a full 2020-21 winter season.
Do your part to protect our community
Do your part to slow this virus
Do your part to help save lives
Do your part to help us get back to our the activities we love
There are times when we are called upon to make sacrifices for the benefit of the greater good. This is one of those times. Everyone has a role to play and the time is now! As individuals we need to step up and do our part. We need to make the hard choices and individual sacrifices that will save lives and preserve the experiences we all love so much.
We know this virus can be spread prior to any inkling of feeling ill. In this moment, social distancing is not something to be done only when we feel ill or have a fever. If we have a chance in our community to slow this virus down, we need to be vigilant now.
None of this is convenient or easy, but it is not forever. Remember this virus is estimated to be 10 times deadlier than the regular flu. Unlike the flu, none of us have immunity to it, and it can hit our community all at once over a matter of weeks. This is what makes it not just an illness to be dealt with but a pandemic and a true medical crisis.
Yes, the virus is still going to come, but if we can slow the spread of the virus and allow our health care system to care for individuals and not be overwhelmed, it will be an entirely different outcome. The time is now for everyone to step up and show the perseverance and hard work our SSWSC community demonstrates all year long.
The coming days and weeks will decide how this virus affects our community and the lives of the people we care about, as well as the opportunities ahead for us to get back to regular training and regular life.
Please, all SSWSC athletes do your part.
Sarah, Jon, Dave and the entire SSWSC team
March 14, 2020
We have carefully considered our ongoing response to the COVID-19 virus to ensure we are acting in the best interest of our members and the community, following the latest recommendations from the CDC, CDPHE and Routt County Public Health. In order to protect the health of our broader community we have decided to take the below actions at this time:
We have cancelled all SSWSC programming and training beginning Sunday, March 15, until further notice. This includes on-snow training, strength and conditioning and in-person meetings with coaches.
The Howelsen Hill Lodge and Strength Center will remain closed until further notice.
We will post any updates to on the SSWSC website here
The purpose of these steps is to do our part to slow the spread of COVID-19 in our communities. The faster we respond to this outbreak, the slower it will spread and the better we will be able to manage the impact of this public health crisis.
We understand that the kids in our programs are looking forward to training with their teams for the remainder of this season. Nobody believes in the positive impact for our children of exercising and being outdoors more than we do at the SSWSC. We believe that healthy children should continue to be active and get outside during this time, but this activity should be at the discretion of each family. Our coaches are still working on training ideas for the kids on their own, evaluations of the season and plans for the rest of spring and summer and will be in touch with their families.
We know there are many questions as we all aim to navigate this challenging time successfully. Our goal is to minimize the risk of the outbreak to our community while continuing to serve our mission. We will have more information posted here early next week.
March 12, 2020
SSWSC Members,
As you know, the COVID-19/Coronavirus continues to spread and raise public concern. We are working closely with our local health care professionals, following CDC protocols, communicating with partner ski clubs in our region, US Ski and Snowboard, and gathering information from our local schools and CHSAA, (the Colorado high school sports association) as we navigate the best plan for your athletes and our staff at the SSWSC.
We expect that our messages to our membership will be steadily changing as information changes and to keep you updated we have a dedicated section on our homepage at sswsc.org that will regularly address current information.
We are committed to the health and safety of the SSWSC athletes and our community and have taken the below precautionary measures. :
• All coaches and athletes who are currently away at competitions will complete their competition and travel home as scheduled, or sooner in the event of event cancellation.
• All SSWSC trips and van travel, (even local travel), will be suspended until further notice.
• The SSWSC strength center is closed to all athletes until we have completed a thorough disinfection of the facility and will reopen after an evaluation with our task force in the upcoming weeks.
• We plan to continue to provide on snow training for our athletes as scheduled for the time being. The snow is in good condition and we believe that activity in the fresh air is good for our athletes. The good news is that most of our activities happen in the outdoors and the fresh air in Colorado in the spring is beautiful.
• If your athlete comes to training please follow the recommendations below:
 Stay home if sick
 Wash hands regularly
 Avoid physical contact with others
 Try to avoid touching your face as much as possible.
• We have cancelled all end of season banquet/dinner gatherings per US Ski and Snowboard Policy and CDC recommendation
• We will reschedule our Annual Club End of Season Awards night at a later date.
• Please see this post from US Ski and Snowboard regarding events for the remainder of the season.
We will keep you updated on our website if our response changes with more information. Thank you in advance for your understanding and cooperation during this challenging time.
Impact on SSWSC Events:
CANCELLED: USANS, SSWSC and the Organizing Committee have made the difficult decision to cancel the 2020 Junior Championships, March 17-21 in Steamboat Springs, CO. Read More Here
CANCELLED: U14 Dual Slalom race - Howelsen Hill, Saturday, March 14