SSWSC Updates on COVID-19
Winter 2021/22 COVID-19 Protocol
READ FULL WINTER COVID-19 PROTOCOL HERE
The most important update to the protocol is our travel policy. All participants, regardless of vaccination status, will be permitted to join SSWSC programs this winter, but all staff and athletes will be required to show proof of vaccination to participate in any SSWSC-provided transportation or lodging. We have made this decision after careful consideration based on the following rationale:
U.S. Ski and Snowboard, the governing body for our sports, requires proof of vaccination for participation in any U.S. Ski Team travel. Our new policy is consistent with theirs. Read their policy HERE.
The CDC recommends that everyone 12 and older should be vaccinated as soon as possible and that vaccination allows for return to most activities as normal for vaccinated individuals.
Unvaccinated individuals will be permitted to participate in all SSWSC Steamboat programming as well as the outdoor and on-snow elements of SSWSC out of town competitions and camps, but will need to provide their own transportation and lodging to these events.
We recognize the tremendous value of SSWSC travel to athletes and families. This policy is designed to give us the best possible opportunity to safely provide travel to as many athletes as possible this season and to continue without disruption.
Program-specific policies and rules for indoor lodge use, chairlifts, etc. will be based on the latest policies from Howelsen Hill and Steamboat Resort, and will be updated later this fall and as needed through the season.
SSWSC Summer 2021 COVID-19 Protocol
Summer 2021 COVID-19 Protocol for daily training, overnight training camps, van travel, lodging and Howelsen Lodge use. We are very pleased to be able to offer van travel as well as overnight camps with lodging once again. The protocol also reflects current guidance for both vaccinated and unvaccinated individuals, detailing how both vaccinated and unvaccinated athletes and coaches can participate this summer.
We have been very fortunate to have the support and cooperation of our athletes, their parents, and our staff while navigating COVID over the past year, and thanks to everyone's vigilance we had a very healthy year. We will continue to rely on this as restrictions are lifted and we continue to move forward.

Please take some time to familiarize yourself with the full protocol HERE, and below are the significant updates to be aware of for this summer:
Overnight Camps: The SSWSC will resume overnight camps, shared lodging and van travel. Overnight camps with one or more unvaccinated participants will require testing before and during the camp using SSWSC-provided Abott Binax rapid tests. Overnight camps with 100% of participants vaccinated will resume as prior to the pandemic, without masks or physical distancing, except where required by federal, state, local, or business guidance. Please note that camps planned months ago without team travel and lodging will continue as planned, but future camps may be scheduled with team travel and lodging.
Van travel within programs will be permitted this summer with masks, enhanced ventilation and consistent cohorts for each van.
The Howelsen Lodge is open to the public. Unvaccinated individuals 12 and older are required to wear masks in the lodge.
Quarantine: Vaccinated individuals are no longer required to quarantine after close contact with COVID-19 positive persons. Fully vaccinated individuals who do not quarantine should closely self-monitor for symptoms of COVID-19 for 14 days following an exposure.
Masks: All athletes should have a mask with them at all times. Masks do not need to be worn outdoors when physical distancing is possible or when indoors by vaccinated individuals, except in tight spaces where vaccinated and non-vaccinated individuals are together such as a van, or in the strength center. Masks must be worn by unvaccinated individuals indoors, and outdoors when 6'+ distancing cannot be maintained.
Participants who have been vaccinated are encouraged to enter their vaccination date and enter an image of their vaccination card into their CampMinder account (SSWSC's registration system, see full protocol for details). The CDPHE vaccine bus will be in Routt County this week from June 11-14. More information on dates, times and locations here: https://www.covid19routtcounty.com/vaccine-information.
March 4, 2021
Below is the updated SSWSC COVID-19 Protocol, effective March 4, 2021.
The SSWSC protocol has been updated to reflect additional guidance for return to group training for quarantined athletes in outdoor individual sports. Athletes who have been placed in quarantine may follow the shortened quarantine guidance, which allows for return to SSWSC training after a 7 day quarantine, with a negative test collected 48 hours before the quarantine is discontinued (on day 5 or later). Please find the full protocol HERE.
February 26, 2021
Below is the updated SSWSC COVID-19 Protocol, effective February 26, 2021.
The SSWSC protocol has been updated to comply with new State of Colorado requirements for quarantine length for participants in organized sport, a required healthcare provider clearance for athletes who have tested positive to return to sport, as well as Routt County's recent move to Level Yellow with the associated increases in allowable group size and space use capacity restrictions. READ THE PROTOCOL HERE
Below is the updated COVID-19 Protocol for SSWSC for the 2020-2021 winter season as of December 18, 2020
The SSWSC Winter Program COVID-19 protocol has been updated to reflect Routt County's move to Level Red on Colorado's dial framework. The changes include strict mask wearing standards for coaches and athletes and as well as the lift riding policies we will be following this season at Howelsen Hill and Steamboat Resort. READ THE PROTOCOL HERE
December 18, 2020
The SSWSC Winter COVID-19 Protocol has been updated with new quarantine guidance finalized December 15 by the Colorado Department of Public Health and Routt County:
• Following close, sustained contact the length of the required quarantine has been reduced to 10 days as long as no symptoms exist. In addition, there is now the option to end the quarantine after day 7 with a negative test result collected on day 5 of the quarantine or later.
• For those with a positive test, the isolation period has been shortened to 10 days from the onset of symptoms (or the positive test date for those without symptoms) as long as there has been no fever for at least the previous 24 hours and symptoms have improved.
• Our full COIVD-19 protocol with updates can be found on our website here.
Throughout this time we have carefully followed the guidance and requirements from the state and county and we will continue to revise our protocol to reflect the best practices available. We remain incredibly grateful for the adaptability, understanding and cooperation of our coaches, athletes and their parents during this time. We feel very fortunate to continue to provide safe, responsible, and high quality programs and training. Please do not hesitate to contact us with any questions or concerns. Thank you.

November 13, 2020
SSWSC Parents, Athletes and Staff,
It certainly has been a week of changes and adjustments. When we look up at Howelsen Hill we can see that our winter is underway and we are excited to welcome our teams to lift accessed skiing and riding very soon. While we anticipate great early season training in the upcoming weeks, we are also concerned about the rise in COVID-19 cases in our community. The move to Level Orange on November 11th has required us to reduce our group sizes as we continue with our "fully outdoor" programming. We have been successful in this model throughout the summer and fall training periods and we will continue to protect our athletes and coaches in this next phase within the restrictions established by our county and state.
We meet bimonthly with the county health department and almost daily with the Howelsen Hill staff and our partners at Steamboat Resort… (Continue Reading)
November 6, 2020
Dear SSWSC Parents,

We share your concern about the recent round of positive cases of COVID-19 among students in Steamboat schools. Our commitment remains to provide safe and healthy outdoor programming for the kids, and to encourage responsible behavior on and off the snow. In light of the recent large-scale quarantines of students, I wanted to take the opportunity to specify the SSWSC's policy for quarantines, which follows the guidance from by the Routt County Department of Public Health:
• Athletes and coaches who have had close sustained contact (defined as 6' or closer for 15 minutes or more) with a confirmed positive case of COVID-19 in the previous 14 days are not permitted to attend SSWSC programming. This follows the Routt County Department of Public Health guidelines and is also consistent with the quarantine applied by our schools.
• Our protocol does not require or recommend a quarantine for 'contacts of contacts', those who have only had contact with someone quarantined due to close contact, but have not been quarantined themselves. These 'contacts of contacts' can continue to attend SSWSC programming. This follows Routt County guidelines and is consistent with the schools' policies.
We do not receive a list of quarantined student/athletes from the school or the county. It is important that families communicate with their coaches if they have been quarantined. We understand that this is a stressful time for many of us, and particularly the kids and families affected by the quarantine. By letting the coaches know, we can offer activities to do at home to stay fit physically and mentally, and we will be working with the quarantined athletes when they return to help get them quickly back up to speed.

Please work with us in continuing communication to your athletes highlighting the importance of taking precautions in their personal time as well as their time with the SSWSC. Also, please remember that even as the weather changes to winter, all components of our programming and training will continue to be held outside to minimize infection risk. Please plan accordingly and we appreciate your understanding.

We consider ourselves very fortunate to be able to continue to provide our programs during this time and to keep kids and athletes safely engaged in their sports, with their coaches, and with their peers. We thank all SSWSC members for your cooperation.

For more information, please visit the Routt County Department of Public Health Website and the SSWSC COVID-19 Protocol on our website.

Thank you,

Dave Stewart
Athletic Director
Steamboat Springs Winter Sports Club
September 22, 2020
Below is the updated COVID-19 Protocols for SSWSC for the 2020-2021 winter season.
READ THE PROTOCOLS HERE
September 3, 2020
Welcome to the 2020/21 Season! Executive Director Jon Nolting has some information about the upcoming on-snow season!
August 18, 2020
We are optimistic for the upcoming winter season and are working diligently with our partners to ensure we'll have the opportunity to provide regular training within health and safety protocols under a variety of scenarios. We also understand our families' concerns regarding a suspension or termination of the season if the pandemic worsens and we are unable to offer programming. Here is our policy regarding refunds due to a COVID interruption:
The SSWSC will make every effort to provide quality training opportunities while following all health and safety protocols in effect due to COVID-19. In the event of ski area closures or training restrictions due to local, state or federal health guidelines that cause a long-term interruption or termination of programming, SSWSC athletes may be entitled to a partial refund of up to 80% of their program fees. SSWSC reserves the option to schedule make-up sessions outside of regularly scheduled times for certain programs in the case of an interruption. We may also seek alternative local training options in the event the normal training venue is unavailable. Refunds will be based on actual program days cancelled, not individual attendance. If less than 20% of the scheduled training is cancelled, there will be no refund. No program fee refunds will be made due to the cancellation of any competitions or team travel.
To view the full SSWSC refund policy, click here.
July 30, 2020
Dear SSWSC Membership,

We are thrilled that our summer programming has been so well-received and we are proud of the athletes and our coaches for the efforts they have made to stay healthy and safe while skateboarding, biking, jumping, water ramping, skiing, training and having fun! We are a little more than halfway through our summer season. With the current state of uncertainty due to COVID, we are celebrating that we have been able to offer so much high quality and fun programming in a safe environment. Thank you to all who have worked together to make this summer such a success!

As we approach the latter part of the summer we are aware that many families are taking some well-deserved vacation either regionally or nationally to visit family and friends. We hope that everyone gets some time to relax and unwind before school gets underway. The current guidelines for Routt County in regard to travel and COVID are outlined below. We ask that you review these recommendations and make every effort to keep you and your family safe as well as your teammates and coaches upon your return.

ROUTT COUNTY TRAVEL RECOMMENDATIONS

This summer, due to generous donations from our donors and our community, we were able to provide over $32,000 in scholarships to our athletes through need-based scholarships and our Member Support Scholarship fund addressing those financially affected by COVID. We have secured additional scholarship funds for winter to help ensure that every athlete can take part in the upcoming ski and snowboard season.

We are putting the finishing touches on the winter program guide. It will include programming in the 2020-21 season for athletes of all ages and abilities in every sport discipline as in the past. We anticipate posting the guide in early August this year to give a little more time to ensure that our information and schedules are as accurate as possible and follow the most up-to-date guidelines. We are working closely with our partners at both the city and Steamboat Ski Resort to ensure that our on-snow training schedules are secure.

We are excited to wrap up the summer and get the 2020-21 winter season underway. We look forward to a fantastic season with you and your athletes. Please reach out if you have questions or concerns regarding our winter programming once the guide is posted on our website.

Thank you very much,
Sarah Floyd
Executive Director
Jon Nolting
Associate Executive Director
Dave Stewart
Athletic Director
June 18, 2020
COVID-19 and the SSWSC
SSWSC Membership,
We are truly grateful to be operating our summer programs for our athletes. The abrupt end to our winter season left all of us missing our "in person" team activities and eager for the start of summer programs. Having athletes back at our venues, enjoying time with their teams, their coaches and their sports is what the SSWSC is about.
Our mitigation plans for our programs meet and exceed all standards established by our state and county, and we are doing our very best to ensure the safety of our athletes and staff while we enjoy training for our sports in the great outdoors this summer. We have been impressed by the efforts our athletes have made to follow the measures in place. Thank you all! Managing COVID-19 is new for all of us and may be part of our lives for some time. We have learned a lot about maintaining a safe environment since we have begun our summer operations and we will continue to learn and adapt to the situation as it evolves.
One thing remains clear: We rely on the cooperation and support of our parents in all that we do. We ask for your support as we move forward. Our coaches and staff have worked through the spring to adapt, adjust, and plan the best training and programs possible for this summer. We are so fortunate, but we cannot stress enough that we are not yet back to normal. Parents, please support our efforts and remind your athletes to follow mask wearing and distancing protocol. We know some of these practices may not seem necessary, but with your cooperation our coaches can focus on coaching and mentoring our athletes. Thank you so much for your support.
We look forward to a productive, fun and healthy summer!
As a reminder, we ask parents to follow these practices at home:
• Monitor your child for symptoms of COVID-19 daily.
• If any signs or symptoms of infection are present, your child must not attend practice. Notify coaches and staff and contact your healthcare provider immediately.
• To attend training, athletes should have no signs or symptoms of COVID-19 within the past 14 days and no known close sustained contact with any active case within the last 14 days.
For your athletes, remember they must:
• Bring a cloth face covering/mask to all sessions.
• Bring personal hand sanitizer and water bottle to all sessions.
• Wear cloth face covering/mask whenever feasible. Masks must be worn when indoors and if within 6' of another participant or coach for any reason.
Additionally, we ask that parents avoid congregating at pick/up locations as much as possible. If a parent needs to speak with a coach or help move gear, they must follow the same guidelines for masks and distancing as athletes and coaches.
Thank you,
Sarah Floyd, SSWSC Executive Director
Jon Nolting, SSWSC Associate Executive Director
Dave Stewart, SSWSC Athletic Director
June 5, 2020
2020 Summer Programs COVID-19 Protocol

DOWNLOAD AND READ PDF HERE
The SSWSC is dedicated to the health and safety of our athletes, coaches and community. During the COVID-19 epidemic we have sought to ensure we are fully complying with all county, state and federal regulations to prevent the spread of the virus. We have established protocols and adjusted training to allow SSWSC programs to continue while strictly adhering to all operating guidelines and best practices for youth sports. It is critical that we have the full cooperation of our coaches, athletes and parents during this time.
Youth and recreational sports in Colorado are permitted while following the operating guidelines established by the Colorado Department of Health for youth sports day camps, effective June 1, and the current Colorado public health order for organized recreational sports, effective June 4. Below are the protocols the SSWSC will be following to meet all required standards for physical distancing, cleaning and sanitizing, screening and symptom checks, PPE use and limiting group size during this phase. This protocol is based on the guidance provided by our county and state as well as recommendations from the US Olympic Committee and United States Ski and Snowboard. The SSWSC will closely monitor changes to local, state and national guidelines and will respond as necessary to any new public health orders.
SSWSC programs will continue while following the below guidelines:
I. Health Requirements for Athletes and Coaches:
1. No signs or symptoms of COVID-19 in the past 14 days.
2. No close sustained contact with anyone who is sick within 14 days. Since the signs and symptoms of COVID-19 can be fairly non-specific, athletes and staff should not be in close sustained contact with anyone who is sick for 14 days prior to beginning group training. This reduces the risk of introducing COVID-19 by someone who may have the virus and not know it.
3. All athletes and staff should self-monitor for symptoms of COVID-19 daily. If any signs or symptoms of infection are present, the individual must not attend practice, should notify coaches and staff, and should contact their healthcare provider.
II. Group Size and Training Setting Restrictions:
1. Group sizes must be limited to a maximum of 25 when outdoors and 10 when indoors.
2. Groups must not mix with other groups at any time during the session. Athletes and staff should remain with the same group to the greatest extent possible during the duration of each program.
3. Maintain 6' of physical distance between athletes, coaches and staff.
4. All athletes and coaches must wear appropriate cloth face coverings or masks whenever feasible and must have a face covering/mask with them at all times. Masks are required to be worn at all times when indoors.
5. Parents/athletes are asked to arrive promptly at the start and conclusion of each session and to avoid congregating at the meeting locations.
6. The sharing of drinks or food is prohibited during all programs. Each athlete must only consume their own drinks and food.
7. Activities that require direct contact between athletes are prohibited.
III. PPE and Athlete Symptom Check Requirements:
1. At the start of each session, staff must take attendance (for the purposes of contact tracing) and ask each athlete if they are experiencing any signs or symptoms of COVID-19.
If the athlete has any signs or symptoms of COVID-19, they must be sent home, instructed to contact their health care provider and the recommendation made that they be tested immediately (Testing for COVID-19).
2. All athletes must wash their hands or use hand sanitizer upon arrival to practice, before eating, and if any shared equipment or surface is used (doorknob, training equipment, etc.)
3. All athletes must bring the following to each program session:
Cloth mask or face covering to be used when feasible
Hand sanitizer for personal use
Water bottle (to limit use of drinking fountains)
4. Additional handwashing/sanitizing supplies will be available for each program to ensure frequent hand washing/sanitizing as recommended.
IV. Protocol if Athlete Tests Positive for COVID-19:
1. In the event that any athlete has a confirmed case of COVID-19, they or their family should notify their coach, program director or the SSWSC athletic director immediately. The Routt County Public Health Department and the Colorado Department of Public Health will then be immediately notified. The SSWSC response will follow the most current and specific guidance of our local public health agency on next steps. All athletes and staff with potential exposure will be notified.
V. Equipment Use, Contact and Cleaning Requirements:
1. Rigorous cleaning schedule/protocol of equipment with disinfectant at least twice daily wearing appropriate personal protective equipment (PPE) (e.g., gloves, face mask, etc.) to prevent contact with contaminated surfaces and protect against toxicities associated with cleaning products. *Cleaning of training facilities will follow the State of Colorado Department of Public Health guidelines for cleaning and disinfecting community facilities.
2. Frequently touched areas (e.g., door handles, lights witches) should be cleaned multiple times daily. Workout equipment must be cleaned with antiseptic cleansers between use by different cohorts/groups and at the conclusion of each day.
VI. Requirements for Coaches and Staff Members:
1. All staff must self-screen for COVID-19 symptoms each day, including measuring the employee's temperature. The SSWSC will keep records of each daily screening using the SSWSC COVID-19 Employee Health Screening Form. Any coach who exhibits COVID-19 symptoms or who has had close contact exposure within 14 days must be excluded from group training and work and is required to follow the Colorado Department of Public Health guidelines for self-isolation.
2. In the event that any staff member has a confirmed case of COVID-19, they should notify their program director or the SSWSC Athletic Director, who will immediately notify the Routt County Public Health Department and the Colorado Department of Public Health. The SSWSC response will follow the most current and specific guidance of our local public health agency on next steps. All athletes and staff with potential exposure will be notified.
3. All staff must wash their hands or use hand sanitizer upon arrival to practice, before eating, and if any shared equipment or surface is used (doorknob, training equipment, etc.)
4. All staff must wear a cloth mask or face covering whenever feasible.
5. Each program must identify a minimum of one substitute who can fill in for an employee who has become ill or exposed, or believes they may have become ill or exposed, to COVID-19.
6. Each program must have a sufficient supply of personal protective equipment (PPE) in the event that close contact with another staff member or athlete is required. The backup PPE that should be on hand is:
Cloth face coverings or masks
Nitrile gloves
Hand sanitizer
Disinfectant spray and wipes/cloths
7. SSWSC Vehicle Use by Employees: Vehicles that transport more than one staff member are a higher risk environment and therefore the following conditions must be met:
Employees must use hand sanitizer prior to entering the vehicle.
Employees must cover their nose and mouth with non-medical cloth face covering when in the vehicle (unless alone).
The number of passengers in the vehicle must be limited to 50% of the vehicle's occupancy to increase the distance between passengers.
Windows must remain open and or ventilation increased
High-touch surfaces in the vehicle must be disinfected daily
8. Any SSWSC staff who are at a higher risk for COVID-19 and/or are concerned about their exposure during their work are asked to notify their program director or SSWSC Athletic Director Dave Stewart in order to consider reduced interaction and potential exposure with other staff and athletes.
Additional Provisions:
Staff COVID-19 Protocol Training: Prior to the start of any program, all staff must receive training on the current public health orders in Colorado as well as in the specific SSWSC protocol on prevention, transmission, and care of COVID-19.
Staff COVID-19 Protocol Education: At the start of each program, all athletes must receive education on the SSWSC COVID-19 protocol, as well as critical information to prevent transmission.

Available On-Call Health Care Professional: Dr. Brian Harrington, MD, MPH, Yampa Valley Medical Associates.

SSWSC Vehicle Use for Athletes: The transportation of athletes using SSWSC vehicles is prohibited at this time. In the case of an emergency, SSWSC vehicles may be used to transport athletes while adhering to protocols for wearing masks, gloves and sanitizing followed as closely as is feasible. *A limited number of SSWSC vehicles are currently under insurance. Check with Kevin Sankey before using any SSWSC vehicle.

SSWSC Gym Use: Use of the indoor space of the SSWSC gym is prohibited until further notice due to the increased risk of transmission in an indoor facility of this size. Gym equipment can be used outdoors with physical distancing of at least 10'. Sharing of equipment between athletes during each session should be limited to the greatest extent possible, and any high-touch shared equipment must be disinfected after each session. Athletes from different cohorts must not use the same equipment during the same session before the equipment has been disinfected.
Howelsen Hill Lodge and Equipment Room Use: The Lodge is not open to the public. Bathrooms and the equipment room may be used by SSWSC staff. Athletes can only use the facility during the training times of their group. Cloth face coverings or masks must be used at all times when in the lodge and the group size in the lodge must not exceed 10 at any time, with at least 6' of social distancing maintained. The equipment storage room can be used for storing equipment that cannot be reasonably kept at home and transported to Howelsen Hill for training (i.e. jump skis). All reasonable efforts should be made to minimize use of the lodge and time spent in the building.
Additional Resources:
• State of Colorado Guidelines for Organized Recreation and Outdoor Recreation, June 4, 2020
• State of Colorado Executive Order D2020 091, Safer at Home and in the Vast, Great Outdoors, Effective June 1, 2020
• State of Colorado Guidance for Youth Sports Camps, Effective June 1, 2020
• US Olympic and Paralympic Committee Sports Medicine Return to Training Guidance from April 28, 2020
• Routt County Public Health COVID-19 Resource Page
May 13, 2020
A note from the SSWSC Executive Director:
I am so pleased to be able to introduce our summer program offerings at the SSWSC. Although adjustments will continue to be made to ensure our athletes health and safety, this particular start of programming is very meaningful to our team. We have missed our athletes and are eager to get back to safe contact.
We understand the economic repercussions the COVID-19 pandemic has had on our community, our club and our families. Over the past weeks, through the generosity of our donors and the initiation of some budgetary adjustments, we are happy to announce that we have committed $250,000 to the Membership Support Scholarship Fund to provide support and opportunities to our athletes as they return to their 20/21 programs. At the end of this communication, and in the registration process, you will see how to access these funds toward your athlete's fees if needed.

Over the past weeks, our athletes have demonstrated tremendous resiliency when faced with disappointments. They have made commitments to not only remain fit, strong and committed to their goals, but to return stronger and more dedicated to pursue their dreams. We are proud of our SSWSC athletes and are eager to see how the resiliency and flexibility that these weeks have demanded can be applied to serve them well in life, both on and off the mountain.

Since our founding in 1914, the SSWSC has experienced great success and persevered through numerous challenges. Our story has always been about grit and determination. The coming months—and probably several years - - will be extremely challenging. I have full faith that we will demonstrate the resilience to respond with courage, compassion, integrity and respect. We will not simply get through this period, but we will excel.
With Gratitude,
Sarah Floyd

SSWSC Summer Program Registration Will Open Monday, May 18 at 9:00 AM

Over the past two months, we have been closely monitoring Covid-19 mitigation guidelines and regulations as we look ahead to the start of SSWSC summer programs. First and foremost, we are fully committed to following both the letter and intent of all local, state and federal measures intended to prevent the spread of Covid-19. With this at the front of our minds, we are strong proponents of the tremendous value that exercise and coaching play in the development of our kids. Taking all of this into consideration, we have been working throughout the spring to adjust our summer program options to allow us to offer them during this time.

As of today the regulations for summer training and youth sports in June and July have not yet been established or communicated. We have adjusted our summer program structures to adapt to the anticipated physical distancing requirements, smaller group sizes, and equipment use restrictions we will face. We have also begun to develop detailed and specific protocols which clearly establish the steps that will allow coaches, athletes and parents to comply with the guidelines for safely and responsible return to team training.

Our summer programs description are now up to date on our website and we will open registration at 9:00 AM on Monday, May 18. Due to the anticipated restrictions on training group size this summer, some programs will have their enrollment capped. If you are planning to enroll in summer programming, please be sure to register early. If the program you are interested in is full, be sure to get on the wait list as we may add additional groups or times to accommodate as many athletes as we are able to. Follow along on our website and look for emails with information on necessary adjustments to program start dates, times, duration and structure. As our programs may be subject to change due to evolving Covid-19 regulations, we will not process payment for any program fees until the date each program begins.
As mentioned above, we have increased summer program scholarship fund by 500% to continue to make SSWSC programs affordable for families who have experienced an unanticipated loss of income. At registration, to be eligible for scholarship funds, you will be asked to complete the request for information shown below. You will not be required to provide personal financial statements during the registration process. However, the SSWSC may request documentation to verify your statements. Please rest assured all information will be kept strictly confidential.

1. On a scale of 0-5, how much impact to your household income (not investments) has your household experienced? (0 being no impact, up to 5 being 100% loss of income)
2. What was your monthly take-home pay in May of 2019?
3. What was your monthly take-home pay in February of 2020?
4. What was your monthly take-home pay in April 2020? (Including unemployment or other salary replacement payments received)
5. What is your anticipated take-home pay for May 2020? (Including unemployment or other salary replacement payments received)
April 3, 2020
Community Strong Challenge | #CommunityStrongSSWSC
While practicing the state-wide 'stay at home order' issued by Governor Polis, we plan to be active to raise funds while adhering to all social distancing measures, doing our part to help raise money for the Yampa Valley COVID-19 Response Fund, set up by the Yampa Valley Community Foundation. (For more information about the Yampa Valley COVID-19 Response Fund, please visit YVCF.org/Covid19 .) Teaming together, while still physically far apart, our athletes are participating in our 3-day "Community Strong" Virtual Challenge April 17th-19th, in which we have the goal to ride, run, ski, hike, or snowshoe a combination of 2,000 miles. Athletes will exercise alone, and use virtual apps to track and log their progress toward the overall club goal.
Athletes are looking for financial pledges toward their miles, 100% of which goes to the COVID-19 Community Response Fund, which currently has a $15,000 match and is 16% of the way towards its goal. Mileage pledges are laid out so that a donor chooses the amount they will contribute per mile that the club achieves in total, with a cap set by the individual. One-time amounts can also be donated. All donations can be made at https://go.rallyup.com/communitystrong, where the club will post daily blog updates about how many miles we have completed.



Thank you for helping us to support the community!
March 26, 2020
Dear SSWSC Community,
The Routt County Emergency Operations Center is trying to get facts out and asked us to distribute the following information to our contact list. The main goal is to reduce the spread of COVID-19 and save lives.
The concern is that some people are not taking the COVID-19 outbreak seriously.
Our County and our State are asking our community to take drastic measures to contain the spread of COVID-19. One of the primary reasons is our hospital may not have the resources to treat the influx of patients who could become infected if we don't limit interactions. Our local hospital UC Health Yampa Valley Medical Center is a 39-bed hospital.
Please: Stay home
A new Public Health Order from the State of Colorado mandates residents to stay home. Individuals may leave their residences only to perform or utilize necessary activities. The order is in effect now until April 11, 2020, unless rescinded or amended. (Law enforcement may issue citations and penalties including a fine up to $1,000 and jail up to one year.) The order can be found on the Colorado website: https://covid19.colorado.gov.
Necessary Activities
Health care, grocery shopping, take-out from restaurants, dog walking, and exercise (walking, hiking, Nordic skiing, snowshoeing, biking, running, or similar) are approved activities. State parks will remain open but all playgrounds, picnic areas, and other similar areas conducive to public gathering are closed. A full list of necessary activities can be found https://www.covid19routtcounty.com/faqs.
Please: Practice physical distancing
When you do meet people outside your household during necessary activities:
• Do not shake hands
• Stay at least 6 feet from each other
• Limit interaction to 10 minutes
And always:
• Wash hands often with soap and water or hand sanitizer
• Cover coughs or sneezes in the sleeve or elbow
• Regularly clean high-touch surfaces
We are not immune
COVID-19 is in Routt County. Some who contract the virus have mild or no symptoms, but they can still transmit the disease. The disease is easily spread and can be deadly to some. Furthermore, the economic impacts are significant and threaten to undermine the economic stability of many residents and local businesses. The period of the economic disruption must be minimized by minimizing the spread of the virus. Evidence shows that limiting contact prevents the transmission of COVID-19. Please do your part!
To receive updates:
• Sign up for Routt County's emergency notification system: https://member.everbridge.net/892807736727602/login
• Follow Routt County's Emergency Management Facebook page: https://www.facebook.com/RouttCountyOEM/

Helpful resources:
• Routt County COVID-19 website that is updated regularly: https://www.covid19routtcounty.com/
• FAQs on COVID-19: https://www.covid19routtcounty.com/faqs
• Press releases, including restaurants that offer takeout and other useful information: http://co-routtcounty.civicplus.com/696/County-News
• Routt County call-in for COVID-19 related questions: 970-871-8444
• Colorado COVID-19 website: https://covid19.colorado.gov/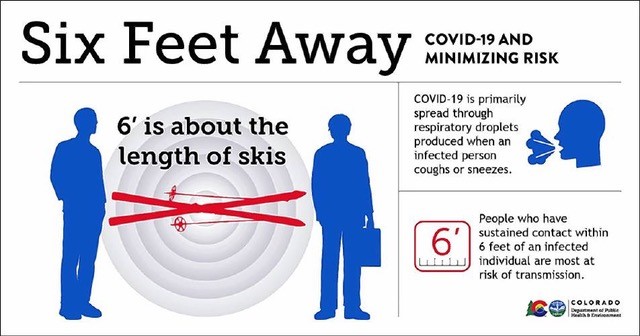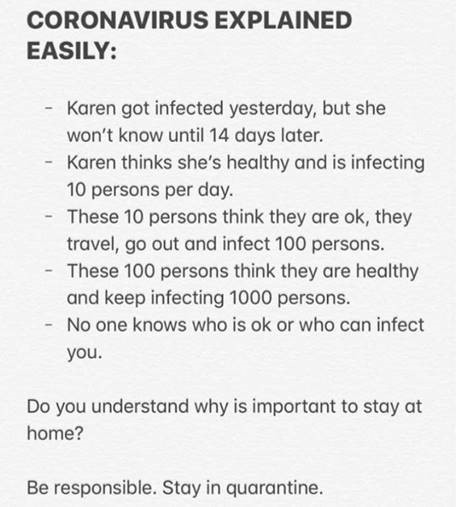 Need local information about COVID-19 (coronavirus) in Routt County?
Call-in for COVID-19 related questions: 970-871-8444
Routt County COVID-19 website: www.covid19routtcounty.com
March 26, 2020
SSWSC Members,
There is nothing more important at the SSWSC than the health of the community we serve. During normal times, we do this by providing the highest quality, safe sport programs for our youth. During the current COVID-19 public health emergency, our most important role is simply to do our part to slow the spread of this disease and ensure that our healthcare system has the capacity to care for those who become sick.
The State of Colorado Executive Order to Stay at Home came into effect the morning of Thursday, March 26 and will continue through Saturday, April 11. The SSWSC is fully committed to doing our part to slow the spread of COVID-19 and urges all our members to read and fully adhere to the directives of the public health order. Thank you for your cooperation and for supporting one another during this time.
Information on the Stay at Home Order:
• More Information on the Order from the Governor's Office: https://wp-cpr.s3.amazonaws.com/uploads/2020/03/polis-stay-at-home-order-searchable.pdf
• March 25, 2020 Order to Stay at Home: http://media.graytvinc.com/documents/Amended+Public+Health+Order+2024.pdf
We will continue to provide updates as necessary as this situation evolves.
March 20, 2020
Dear SSWSC Athletes and Families,
You have received emails and communications regarding myriad topics from the SSWSC during your time with us, but today's communication is one of the most important we have sent. Please read and respect our message and keep yourself informed.
At the SSWSC we want nothing more than to keep our athletes and coaches on snow, together, and developing their skills. This is the core of what we do and plan to do for the next century and more. To get back to that reality, we need EVERYONE to respect the current recommendations to contain this COVID-19 pandemic.
Athletes, please give us your full attention:
As SSWSC athletes you are some of the most disciplined people in our community. This change to our regular interaction and training is hard, but you are known for doing hard things and persevering in challenging times. Show the spirit and strength to do the right thing that will affect change and protect our community from COVID-19 now. What you did last week may no longer apply. The rules and guidelines for our responsibilities are changing every day. We are talking about social distancing.
Think about it this way:
To resume our training we need to reduce the spread of the virus now, and one of the best ways is to respect social distancing practices immediately.
Social distancing means staying home with your family and only your family. Yes, you can go outside but if you do go, go with your family or with one or two other people and make every effort to stay 6 feet apart.
Do not go out to recreate in large groups. You are no less likely to have the droplet from a sneeze or cough land on you outside than you are inside. No social gatherings, no matter your age.
The SSWSC community has the opportunity to take this on. We may all feel crazy as we take these measures that feel a bit extreme, but these measures are not crazy. If we all do this together, every bit of evidence has shown that it truly will make a difference.
The SSWSC are leaders in the community. We are respected for our integrity, our community service, our moral choices, our academics and certainly our athletics. Now is our time to lead this charge in our valley and respect the call for social distancing. Lead this charge for our community. Lead this charge so our ski areas will be able to operate again next fall and so that summer training can happen together as a team to prepare for a full 2020-21 winter season.
Do your part to protect our community
Do your part to slow this virus
Do your part to help save lives
Do your part to help us get back to our the activities we love
There are times when we are called upon to make sacrifices for the benefit of the greater good. This is one of those times. Everyone has a role to play and the time is now! As individuals we need to step up and do our part. We need to make the hard choices and individual sacrifices that will save lives and preserve the experiences we all love so much.
We know this virus can be spread prior to any inkling of feeling ill. In this moment, social distancing is not something to be done only when we feel ill or have a fever. If we have a chance in our community to slow this virus down, we need to be vigilant now.
None of this is convenient or easy, but it is not forever. Remember this virus is estimated to be 10 times deadlier than the regular flu. Unlike the flu, none of us have immunity to it, and it can hit our community all at once over a matter of weeks. This is what makes it not just an illness to be dealt with but a pandemic and a true medical crisis.
Yes, the virus is still going to come, but if we can slow the spread of the virus and allow our health care system to care for individuals and not be overwhelmed, it will be an entirely different outcome. The time is now for everyone to step up and show the perseverance and hard work our SSWSC community demonstrates all year long.
The coming days and weeks will decide how this virus affects our community and the lives of the people we care about, as well as the opportunities ahead for us to get back to regular training and regular life.
Please, all SSWSC athletes do your part.
Sarah, Jon, Dave and the entire SSWSC team
March 14, 2020
We have carefully considered our ongoing response to the COVID-19 virus to ensure we are acting in the best interest of our members and the community, following the latest recommendations from the CDC, CDPHE and Routt County Public Health. In order to protect the health of our broader community we have decided to take the below actions at this time:
We have cancelled all SSWSC programming and training beginning Sunday, March 15, until further notice. This includes on-snow training, strength and conditioning and in-person meetings with coaches.
The Howelsen Hill Lodge and Strength Center will remain closed until further notice.
We will post any updates to on the SSWSC website here
The purpose of these steps is to do our part to slow the spread of COVID-19 in our communities. The faster we respond to this outbreak, the slower it will spread and the better we will be able to manage the impact of this public health crisis.
We understand that the kids in our programs are looking forward to training with their teams for the remainder of this season. Nobody believes in the positive impact for our children of exercising and being outdoors more than we do at the SSWSC. We believe that healthy children should continue to be active and get outside during this time, but this activity should be at the discretion of each family. Our coaches are still working on training ideas for the kids on their own, evaluations of the season and plans for the rest of spring and summer and will be in touch with their families.
We know there are many questions as we all aim to navigate this challenging time successfully. Our goal is to minimize the risk of the outbreak to our community while continuing to serve our mission. We will have more information posted here early next week.
March 12, 2020
SSWSC Members,
As you know, the COVID-19/Coronavirus continues to spread and raise public concern. We are working closely with our local health care professionals, following CDC protocols, communicating with partner ski clubs in our region, US Ski and Snowboard, and gathering information from our local schools and CHSAA, (the Colorado high school sports association) as we navigate the best plan for your athletes and our staff at the SSWSC.
We expect that our messages to our membership will be steadily changing as information changes and to keep you updated we have a dedicated section on our homepage at sswsc.org that will regularly address current information.
We are committed to the health and safety of the SSWSC athletes and our community and have taken the below precautionary measures. :
• All coaches and athletes who are currently away at competitions will complete their competition and travel home as scheduled, or sooner in the event of event cancellation.
• All SSWSC trips and van travel, (even local travel), will be suspended until further notice.
• The SSWSC strength center is closed to all athletes until we have completed a thorough disinfection of the facility and will reopen after an evaluation with our task force in the upcoming weeks.
• We plan to continue to provide on snow training for our athletes as scheduled for the time being. The snow is in good condition and we believe that activity in the fresh air is good for our athletes. The good news is that most of our activities happen in the outdoors and the fresh air in Colorado in the spring is beautiful.
• If your athlete comes to training please follow the recommendations below:
 Stay home if sick
 Wash hands regularly
 Avoid physical contact with others
 Try to avoid touching your face as much as possible.
• We have cancelled all end of season banquet/dinner gatherings per US Ski and Snowboard Policy and CDC recommendation
• We will reschedule our Annual Club End of Season Awards night at a later date.
• Please see this post from US Ski and Snowboard regarding events for the remainder of the season.
We will keep you updated on our website if our response changes with more information. Thank you in advance for your understanding and cooperation during this challenging time.