SSWSC Promotes from Within for Freestyle Director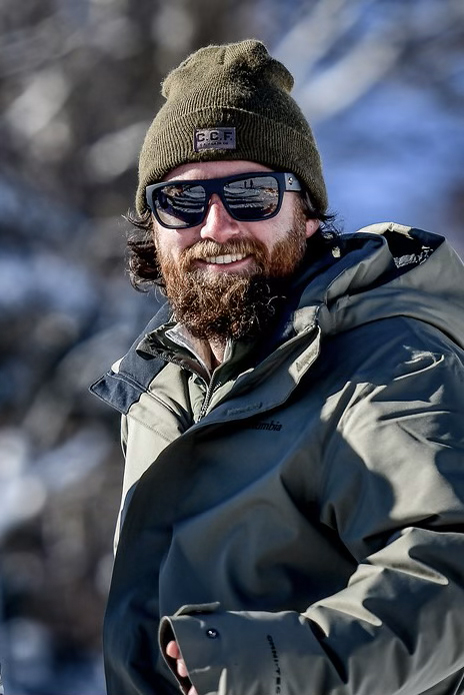 Coach Sam Tarrant Promoted to Director
Steamboat Springs, CO- The Steamboat Springs Winter Sports Club (SSWSC) has promoted U17/U19 Head High Performance Coach Sam Tarrant to the position of Freestyle Director, following the departure of Freestyle Director Bobby Aldighieri in September. Interim Freestyle Director Ann Battelle, who led the program during the 9-month nationwide hiring search, continues on as a coach for the U17/U19 program and the lead strength and conditioning coach for moguls.
"With Sam's and Ann's leadership last year, we found that the best in the nation were already here, and we're thrilled both will continue to guide the moguls program," said Associate Executive Director Jon Nolting. "Sam had a great impact in his first year here. We're confident that Sam's vision, connections across the country in freestyle, and in-depth knowledge of the sport will help the SSWSC moguls program flourish."
Tarrant got his first taste of Freestyle skiing in Stowe, Vermont, and then joined the SSWSC programs as an athlete while attending the Lowell Whiteman School (now Steamboat Mountain School). Since then, Tarrant has logged over 15 years of coaching across all skill levels of Freestyle skiing, returning back to Steamboat during the 2021 season as U17/U19 Head High Performance coach.
"Steamboat has a rich, successful history in freestyle skiing, and a history of strong leadership, which I am excited to carry on," Tarrant said. "I look forward to providing excellent training and competition venues for our athletes, and building and expanding the freestyle culture and training curriculum here in Steamboat."
The SSWSC freestyle program is healthy, with an experienced group of coaches and skilled athletes making names for themselves on the world stage. With unique summer training facilities like the aerated water ramps and trampolines at Bald Eagle Lake for athletes to practice acrobatic jumps, combined with a world-class mogul venue at Steamboat Resort and a smaller training venue at Howelsen Hill, the SSWSC has made a name for itself in the world of freestyle skiing. Recently, the SSWSC was awarded the opportunity to host the upcoming Freestyle Junior Nationals for the 2022-23 winter season.
"The SSWSC Freestyle program has so many strengths: an experienced and committed coaching staff, a community that is supportive and passionate about moguls skiing, our training and competition venues at Steamboat Resort and Howelsen Hill, the Bald Eagle Lake Water Ramp and Trampoline facility, and a tradition of success up to the highest levels of the sport. Sam is well prepared to make the most of all of this and I look forward to working with him in this role," said Athletic Director Dave Stewart.
Moving forward under Tarrant's direction, the Freestyle programs have high goals.
"We have a solid team of coaches and staff here at SSWSC that will play a vital role in the program's future success," Tarrant said. "Expanding and educating our staff in the correct areas will improve our development pipeline. Our goal will be to instill a culture of hard work, fun, and independence in the athletes, with the understanding that those qualities make a successful person, not just successful young athletes. We will also recognize and improve the role that parents play in our sport through education and communication."
The SSWSC provides programming for over 1400 local athletes each year. During the 2022 Winter Olympics, two of the SSWSC's thirteen Olympians were Freestyle athletes. To date, the SSWSC claims 100 winter Olympians with 179 Winter Olympic appearances between them, more than any other town in North America.