Athlete News, January 14, 2022
Cross Country
U.S. Cross Country Nationals
Soldier Hollow, Utah 1/2 - 1/7 2022
Freestyle Sprint, Freestyle Mass Start, Classic Individual Start, Classic Sprint
The 2022 U.S. Cross Country Nationals took place January 2nd through January 7th at Soldier Hollow, Utah; site of the 2002 Winter Olympics. The site was chosen to mimic the elevation to be found at the 2022 Olympic site near Beijing, China.
Competitors had a busy week with four races scheduled within six days. The race schedule coupled with the thin air, put the hurt on our country's top XC athletes. Many U.S. Ski Team Members produced wins or finished on the podium in all the races. Conditions went from subzero the first race to climbing above 40 degrees F for the last competition.

Rundown of U.S. Champions:
Freestyle Sprint:
Female- Caitlyn Patterson- U.S. Ski Team/Craftsbury Green Racing
Male- J.C. Schoonmaker- U.S. Ski Team/University of Alaska Anchorage
Freestyle Mass Start:
Female- Rosie Brennan- U.S. Ski Team/APU Nordic Ski Center
Male- Scott Patterson- U.S. Ski Team/ APU Nordic Ski Center
Classic Individual Start:
Female- Caitlyn Patterson- U.S. Ski Team/Craftsbury Green Racing
Male- Adam Martin- Craftsbury Green Racing
Classic Sprint:
Female- Katharine Ogden- U.S. Ski Team/Stratton Mountain T2
Male- Magnus Boe- University of Colorado/Norway
Full Race Results/Summit Timing- http://summittiming.net/races/race_results_for_us_champs_2022.php

Along with determining National Champions in the different disciplines, U.S. XC Nationals is the avenue for qualifying for XC World Juniors and the USSS U18 Scandinavian Cup Trip. SSWSC XC's Trey Jones had targeted the U18 Scando Trip as his 2022 seasonal goal. He qualified solidly with these results:
Freestyle Sprint- 2nd U18/36th overall
Freestyle Mass Start (Junior Race)-2nd U18/8th overall
Classic Individual Start- 9th U18/84th overall
Classic Sprint- 2nd Junior (U20)/24th overall
*The highlight of the week for Trey was the Classic Sprint, where he qualified 27th, and finished 24th, against athletes up to 10 years his senior that have had World Cup and Olympic starts.
READ THE STEAMBOAT PILOT'S ARTICLE HERE
* Some additional results of note for SSWSC XC athletes:
Thomas Cooper- Junior Freestyle Mass Start- 11th U18/ 28th overall
Griff Rillos- Classic Individual Start- 12th U18/87th overall
Grey Barbier- Classic Individual Start- 1st U16/75th overall, Classic Sprint- 2nd U16/16th Junior
Henry Magill- Freestyle Mass Start- 2nd U16/36th overall
Moguls
Last week, U17/U19 athletes had a home competition and had top results in the Rocky Mountain Freestyle Competitive Series. With fresh snow and an agressive, fresh course build, athletes brought their best skills to the competition. READ THE STEAMBOAT PILOT'S ARTICLE HERE
Results
Saturday, Jan. 8
Singles competition
• Girls top 3 — 1. Evelyn Harris, Summit, 76.03. 2. Reese Chapdelaine, Vail, 75.6. 3. Anabel Ayad, Steamboat, 74.8.
• Other Steamboat finishers — 5. Jaime Maudson 70.5. 8. Ella Walker 67.41. 12. Isabel Powell 63.82. 23. Zoe Schaab 56.23. 26. Mia Satkiewicz 53.16. 28. Megan Faherty 50.68. 31. Leah Sullivan 42.17. 35. Abby McLarnon 25.92.
• Boys top 3 — 1. Jackson Harvey, Winter Park, 89.67. 2. Asher Michel, Winter Park, 85.23. 3. Collin Hassel 83.62.
• Other Steamboat finishers — 9. Xander Tatar-Brown 79.95. 36. Liam Siefken 57.75.
Sunday, Jan. 9
Doubles competition
• Girls top 8 — 1. Reese Chapdelaine. 2. Anabel Ayad. 3. Cristina Morelli. 4. Evelyn Harris. 5. Kaiya Torres. 6. Ella Walker. 7. Tenley Leonard. 8. Jaime Maudson.
• Boys top 8 — 1. Garrett Marley. 2. Jackson Harvey. 3. Peyton Billeisen. 4. Asher Michel. 5. Jiah Cohen. 6. Ben Thrush. 7. Drew Lukowski. 8. Collin Hassel.
SSWSC athletes had a RQS event at Vail last week end. As the first competition of the season and the first 2 jump course for our new U15 athletes, it was an exciting day.
Reise Wilson won for the girls with Anouk Bradley placing 9th. Shane Mariano earned second with Colin Mudgett-Furgueson placing 4th and Scotty Kane placing 8th.
Griffin Harvey, Lyllah Miller and Gigi Lobeck competed at the RQS level for the first time, gaining valuable experience and are psyched for their next comp.
The U15 skiers have a couple of weeks of training before hosting the next RQS event, January 29th.
Olivia Giaccio scored top results for the U.S. Freestyle team in Thursday's mogul competition in the Intermountain Healthcare Freestyle International at Deer Valley Resort. READ MORE HERE
Landon Wendler competes today; results pending!
Alpine
U16
The SSWSC U16 crew competed in the SYNC DEVO GS races last weekend on All Out. The women got to greet an epic snowfall once again, and overcame the challenges of lower visibility and clearing the 6" of fresh snow so that they may rip down the race venue. At the end of the day, the SSWSC staff and volunteers were able to pull off both races, and our athletes performed admirably with 4 top 15 finishers in the Overall on the first race, and 3 top 15 Overall on the 2nd. For Blanca Torras, a first-year athlete of the Winter Sports Club, the series was her first of the season, and in the group of Devo athletes, she managed to ski her way into the top 10!
Sync Devo GS Overall Results-
Noelle Roth- 1st
Mollie Mctigue- 2nd
Abby Olson- 3rd and 4th
Hazel Fernley- 6th and 9th
Avery Olson- 15th
The Men's racers were greeted with blue skies and excellent race conditions at last Sunday's Sync Devo GS races on All Out at Steamboat Ski Resort. Willem Bradford won both Sync Devo Races, and as a result qualified as an automatic into the Sync Series! Kade Lawton joined his teammate on the podium by finishing 3rd in both races. Cole Contois also had strong performances finishing in 5th place in both races.
The Sync Devo GS races also included 10 Pace athletes. In the U16 Overall in the Devo Race it was Adrian Beaugard taking 1st place in both races! Caspian Troan in 2nd and 4th. Curtis Zanni was 3rd in both races. Caman Beaugard finished 5th in both races, Nicholas Bradford finished in 8th and 9th, and Lachlan Brady was 10th.
In the U16 Ladies Sync SL races at Howelsen Hill it was Abby Olson on the top step of the podium in the first race! Followed by her teammate Noelle Roth in 2nd! SSWSC U14 athlete Logan Grosdidier won the 2nd race, giving SSWSC the top spot on the podium in both races!
1st race-
Abby Olson- 1st
Noelle Roth- 2nd
Emma McHaffie- 8th
Avery Olson- 9th
2nd race-
Logan Grosdidier- 1st
Abby Olson- 5th
Mollie McTigue- 10th
Hazel Fernley- 12th
Avery Olson- 15th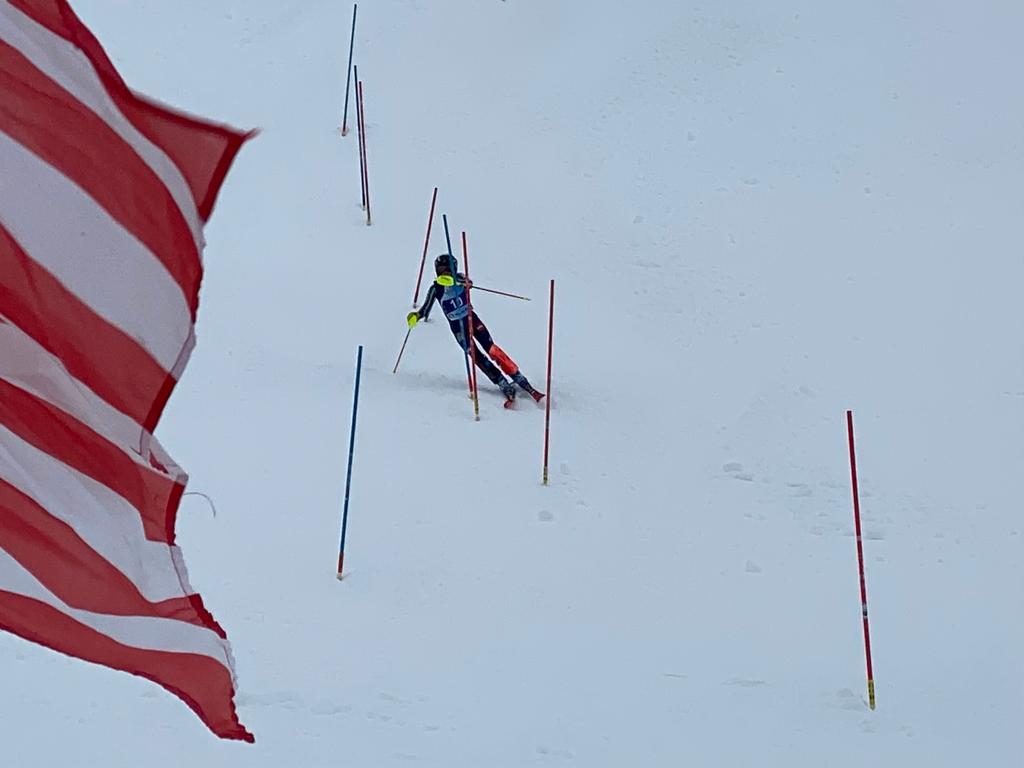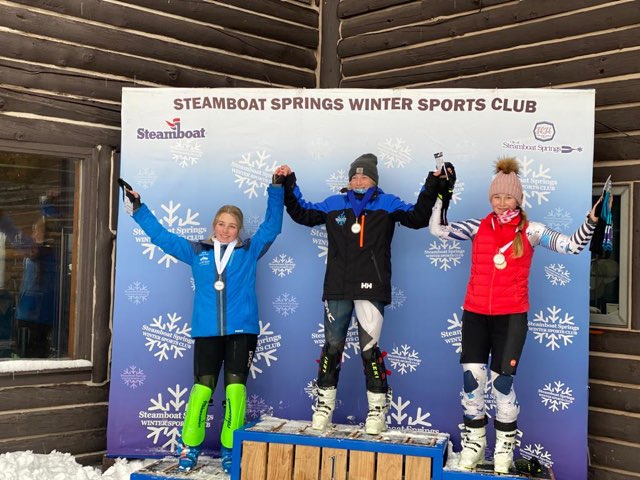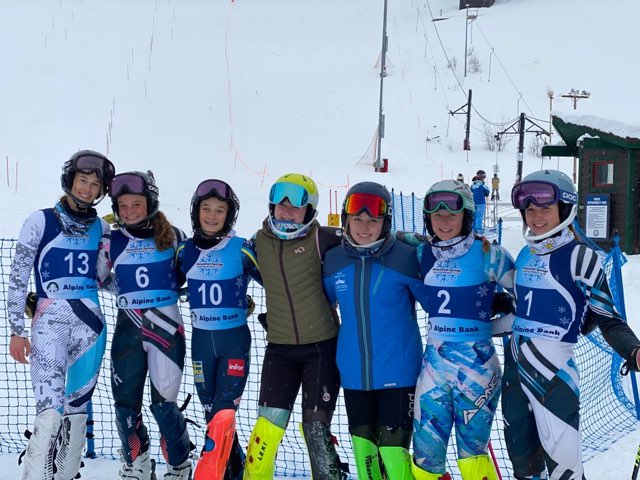 In the U16 Men's Sync SL races at Howelsen Hill, the men faced some challenging snow conditions and many racers failed to finish both runs on the always formidable Howelsen Hill Slalom Face. Those SSWSC athletes that managed to battle their way to the finish, managed some solid results.
1st Race-
Caspian Troan- 4th
Curtis Zanni- 6th
Cole Contois- 16th
2nd Race-
Caman Beaugard- 4th
Curtis Zanni- 7th
Nicholas Bradford- 13th
Owen Wither- 15th
The U16 athletes are currently in Aspen for 2- Downhill and 2- Super-G Races at the annual Wilder Dwight Memorial Speed Series.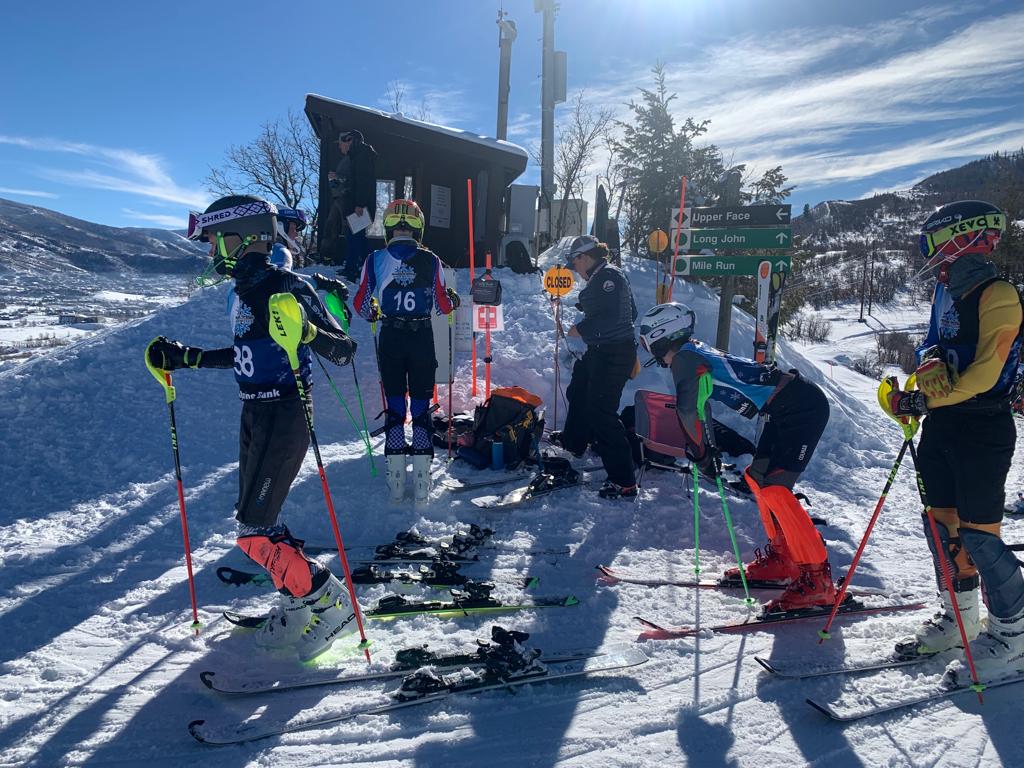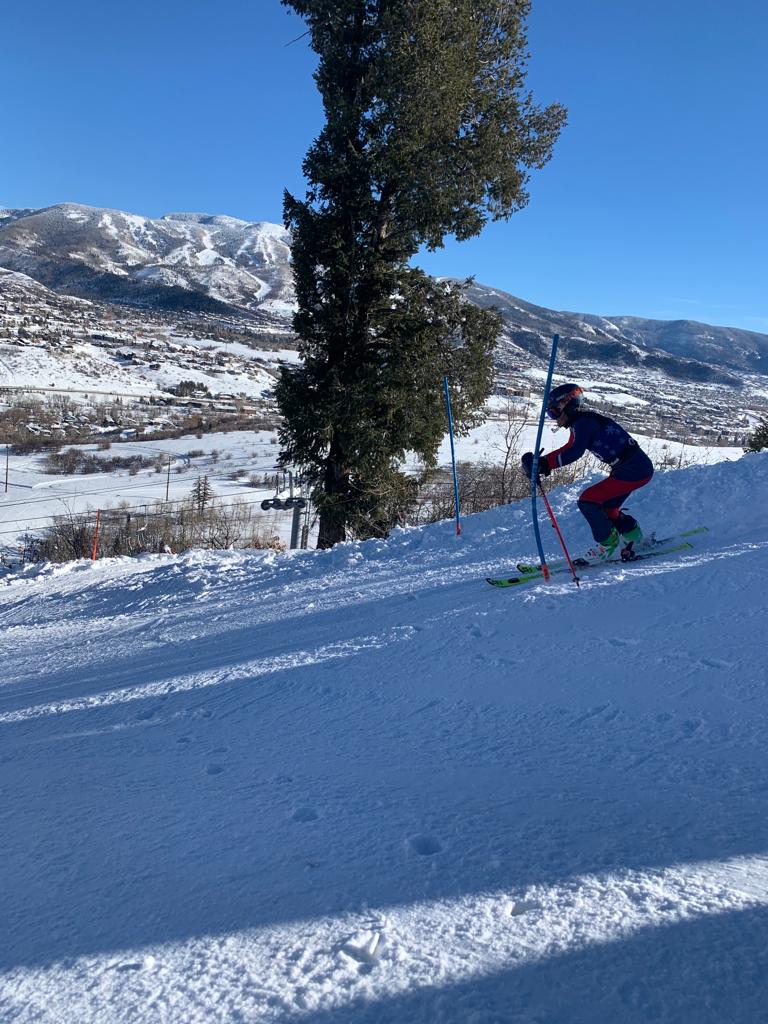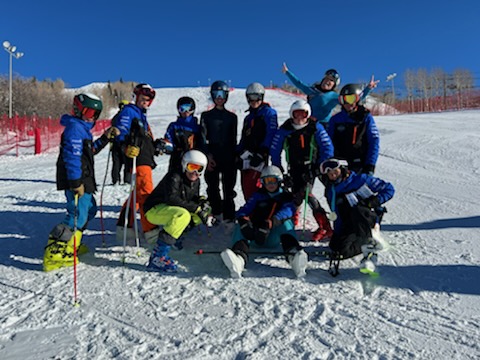 U10
U10 athletes enjoyed an EPIC and SURPRISE powder day last week!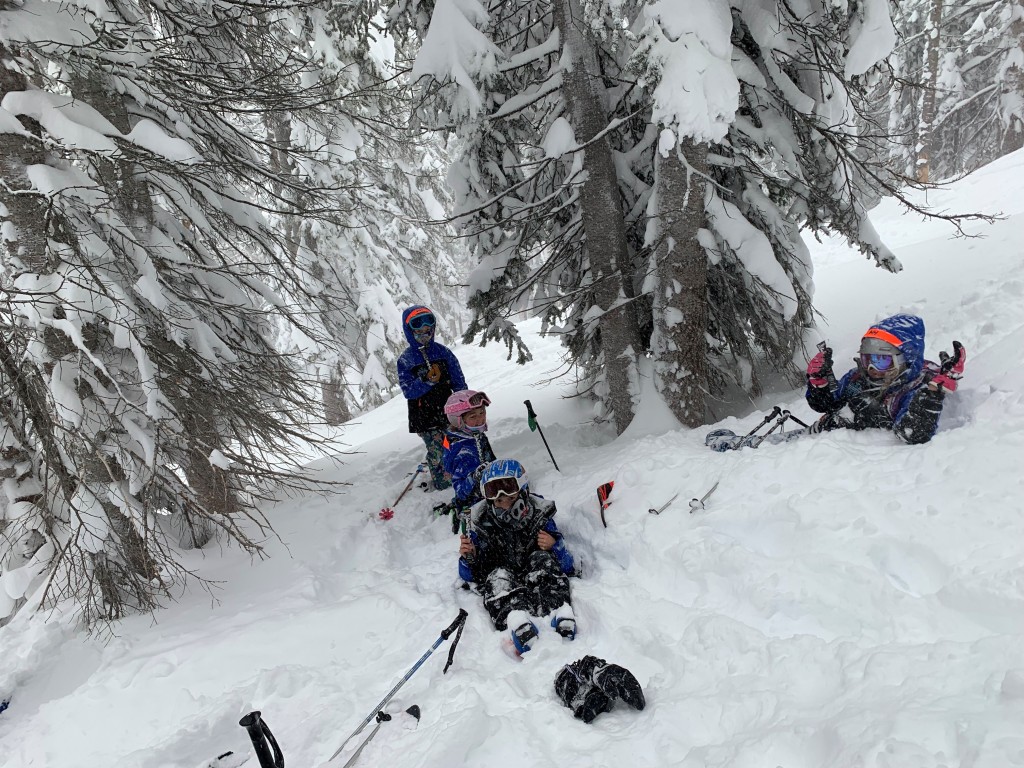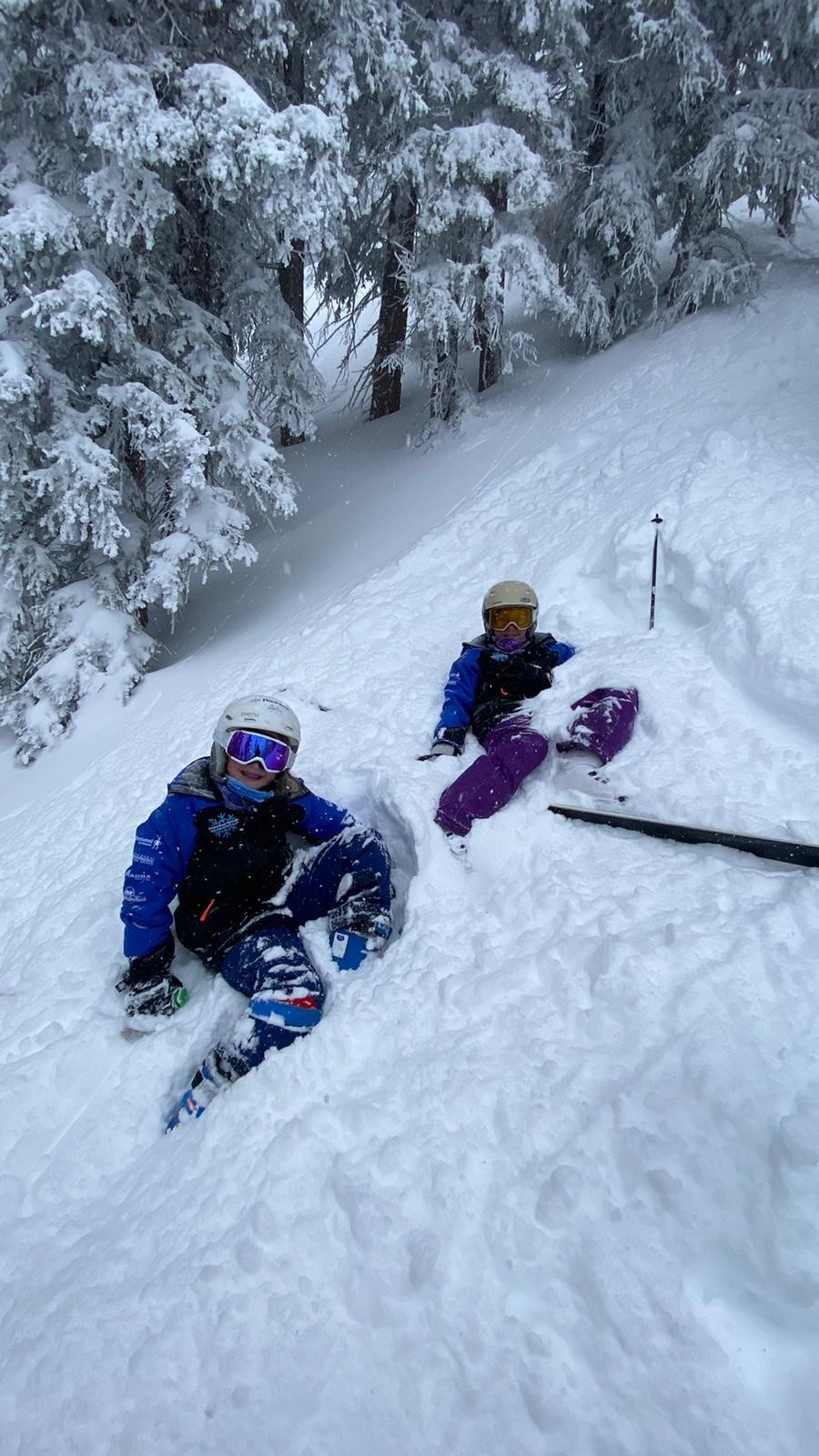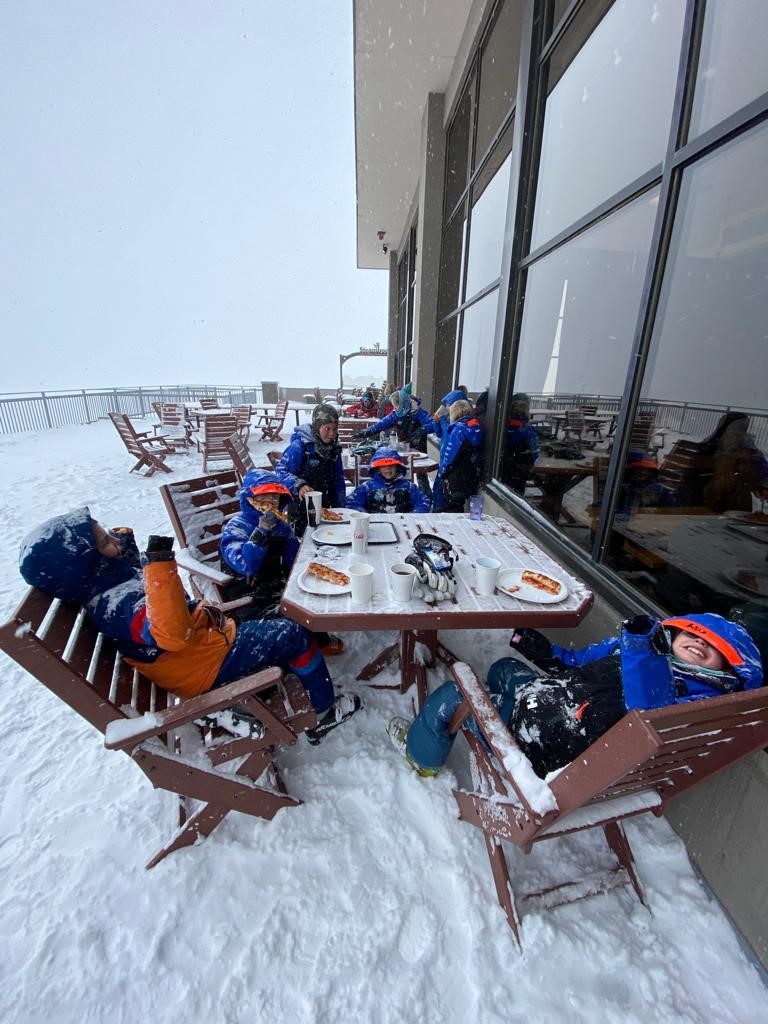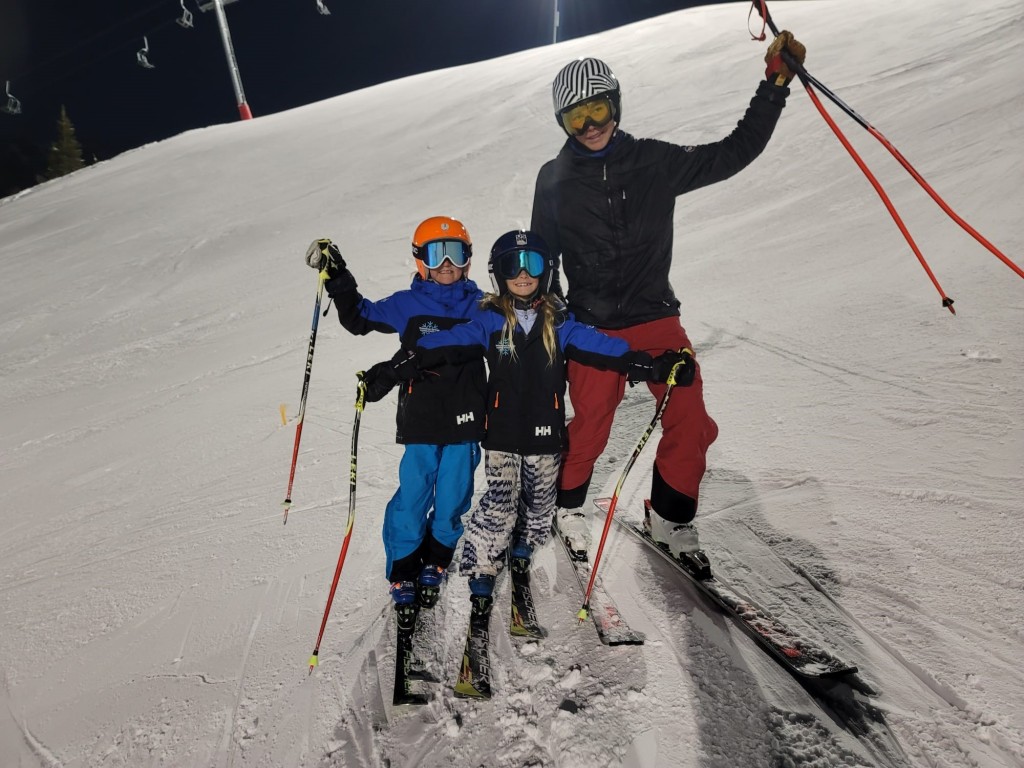 Special thanks to U16 athlete Adrian for helping coach the U10s!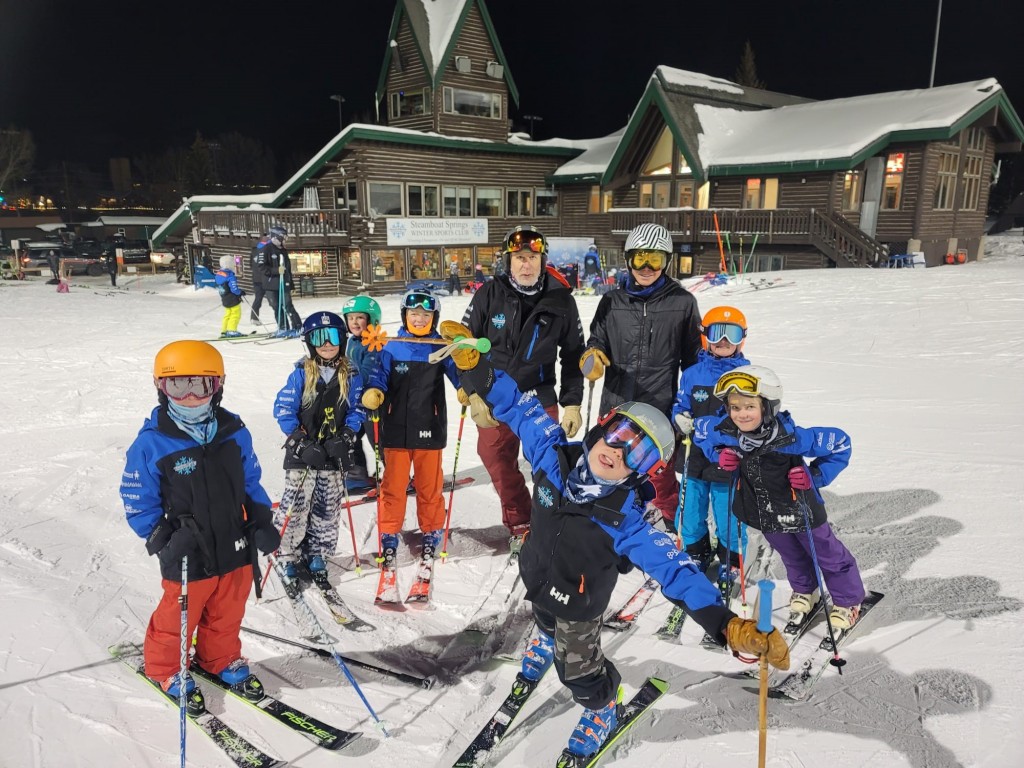 U8
U8 skiers enjoying the sunny day!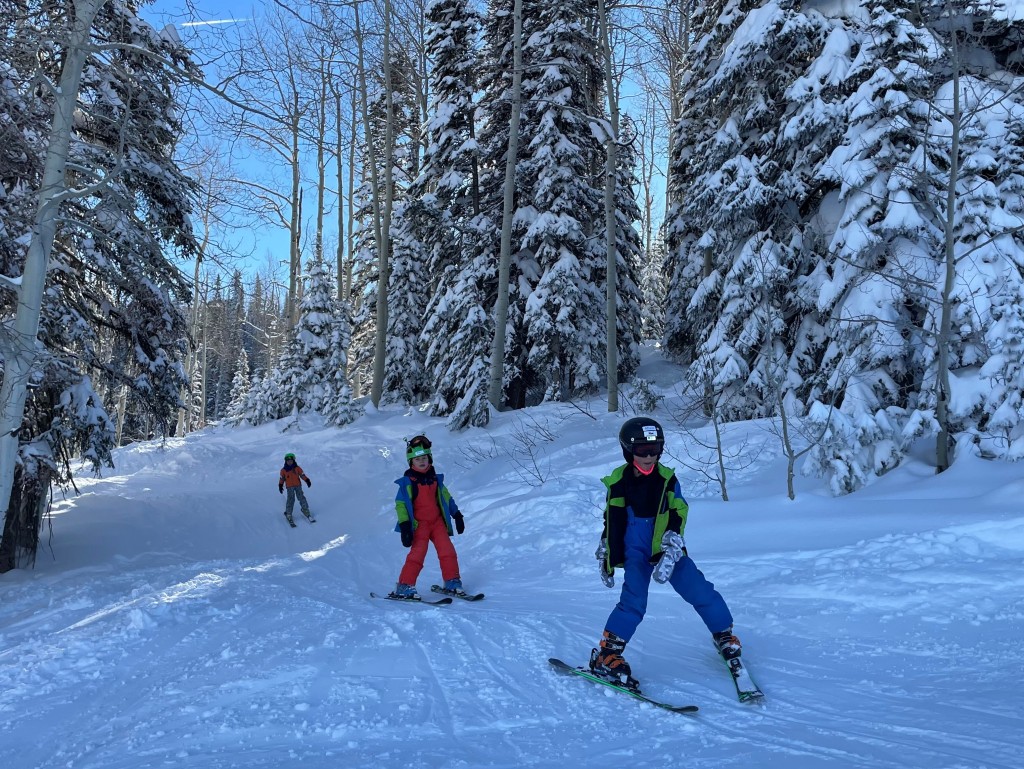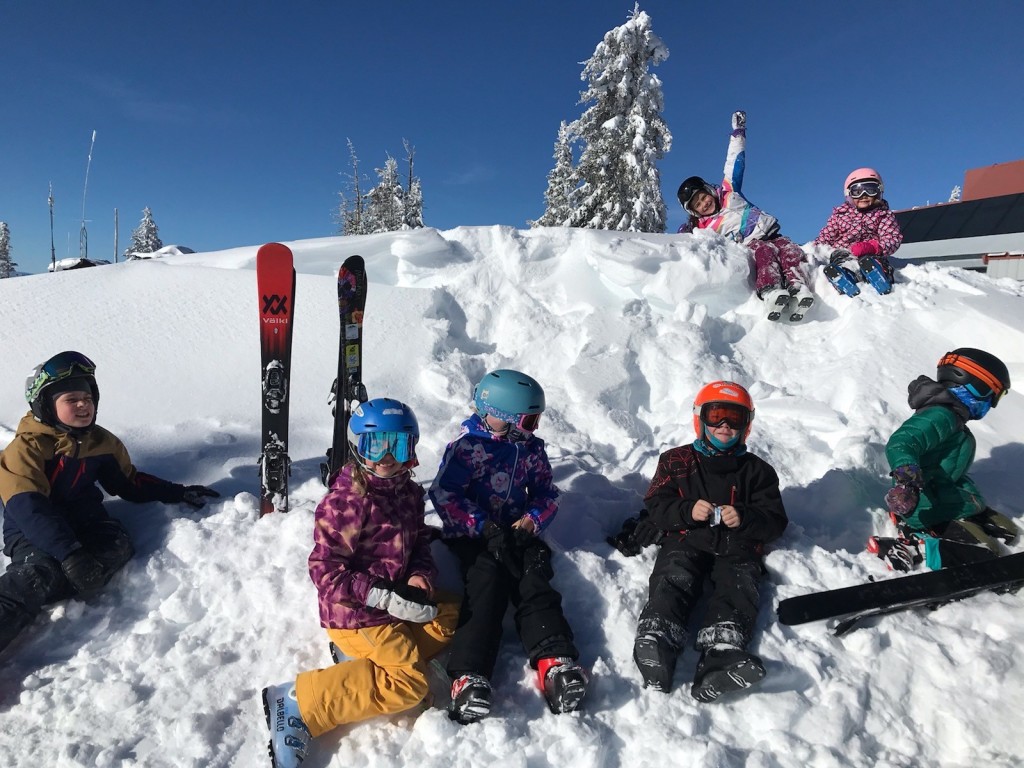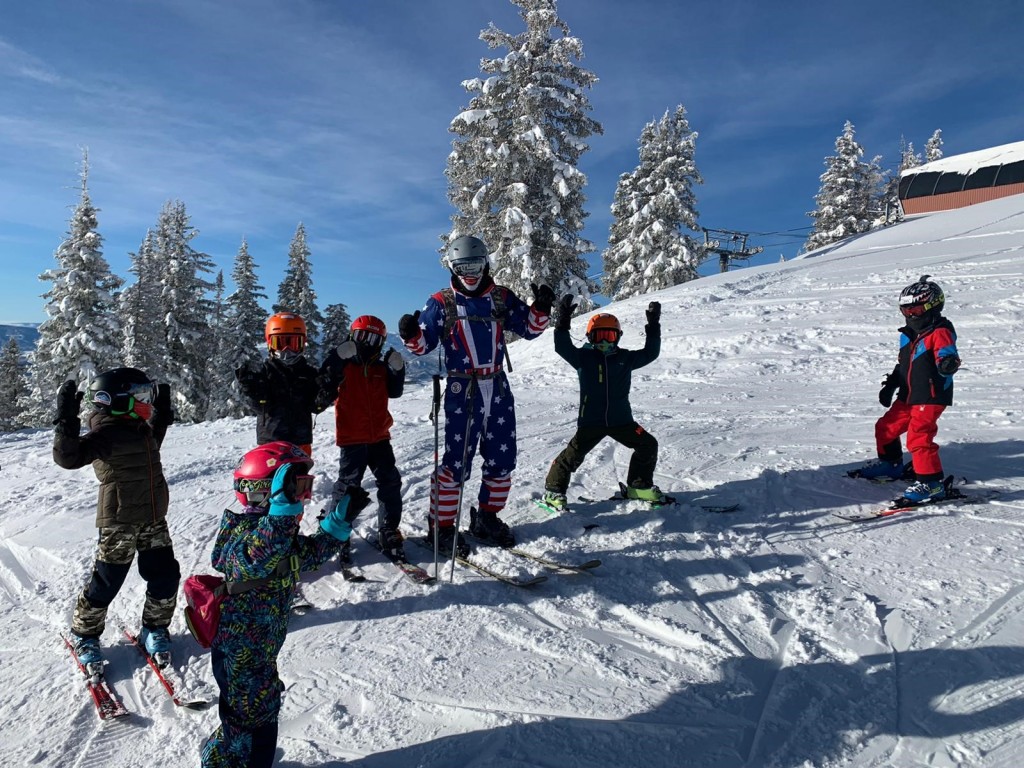 U6
This week we had the FIRST DAY of U6's! Welcome, new athletes!