Athlete News December 24, 2021
CROSS COUNTRY
Aspen XC Junior National Qualifier 12/18+ 12/19 2021
Aspen received just enough snow one week prior, to initiate plans to host their scheduled Rocky Mountain Nordic Junior National Qualifying Races. All divisional teams were quite excited that racing was on for Aspen. Age group field sizes were healthy and there was representation from all of the Rocky Mountain Nordic Teams. The U18/20 field, both male and female were enhanced by participation from collegiate athletes who were home for the holidays.
On Saturday, under clear blue skies, with views of the Maroon Bells, competitors took part in a Freestyle Sprint- an initial 1.25 kilometer qualifying time trial determined five quarter final heats and then top heat finishers moved on to semi-final heats. The final heat contained six racers and first through sixth place was determined. SSWSC's 17 year old Trey Jones, was not going to be intimidated by older collegiate skiers, as he executed a perfect race plan, by accelerating up the final climb and into the finishing straight for the U18/20/23 win. SSWSC alumni and Dartmouth Ski Team member, Wally Magill was third in the sprint final. After getting spun around out of the start by another competitor, SSWSC's Grace Zanni showed grit by getting back in contact with the pack and grabbing third place in the U18/20 female final. Grey Barbier followed his teammate Trey Jones performance, winning the Qualifier and dominating each of the afternoon's heats to win the boys U16 Sprint Competition. Fellow teammate, Henry Magill, took second in the U16 Sprint. On the girl's side, Grace Olexa and Kiri May both made the U16 female final. They finished fifth and sixth respectively.
U14 and younger age groups raced a qualifier and one heat.
U14 female Tig Loomis, won the Qualifier and her finals heat. Shea Rossi held on for second in her U14 final heat. Leah Miller skied to a strong second place finish in her final heat. Charlie Wiedel took 3rd place in his U14 final, with Quinn Dressen 3rd in his final heat and Colin Clark 5th in his. U12 male, Sawyer Landers, won his final heat with Fisher Beauregard right behind in second place. Georgia Bishop was the third place U12 Qualifier finisher, but moved up to second place in her final heat. Quinn Loomis won her final heat with Bella Blackwell in fifth position. U10F skier, Beatrice Bishop showed dominance, winning the Qualifier and winning her final heat. Annika Wiedel finished fifth in the same U10F final.
In the U8 boy's race, Axel Loomis was untouchable as he cruised to victory in his final.
Sunday was a different format all together, as competitors went out individually in a Classic race, pitting themselves against the clock. SSWSC had a strong showing in the male U18/20/23
10 kilometer race: Wally Magill 2nd, Griff Rillos 3rd, Trey Jones 4th, Thomas Cooper 13th
In the female U18/20 5k race: Grace Zanni 4th, Heidi Andre 17th, Karina Romanova 18th,
Ruby May 19th, Suzy Magill 26th
Both the male and female U16 raced 5k. As in the Sprint competition, Grey Barbier and Henry Magill finished first and second. Campbell McLaren solidly slotted in fifth place. With Tristan Thrasher not far back in 8th. The U16 girls skied fast: Nikita Andre 3rd, Kiri May 4th, Grace Olexa 5th, Alena Rossi 15th, Norah Graham 18th, and Anna Rhodes 23rd
Colin Clark had a strong showing in 10th place in the U14 boy's race. Quinn Dressen followed in 14th, and Lynx Beauregard coming in 28th
Tig Loomis continued her winning ways, besting the U14 girls 2.5k race. Teammate Shea Rossi showed good form finishing third.
In the boys U12 race, Sawyer Landers skied a strong race to finish 9th, with Fisher Beauregard 6 seconds back in 10th.
Georgia Bishop rose in the standings to the top spot in the girls U12 race; winning by 28 seconds. Her teammates Klara Novotny finished 13th and Bella Blackwell finished 15th
The two days of racing could not have been better all things considered.
Grey Barbier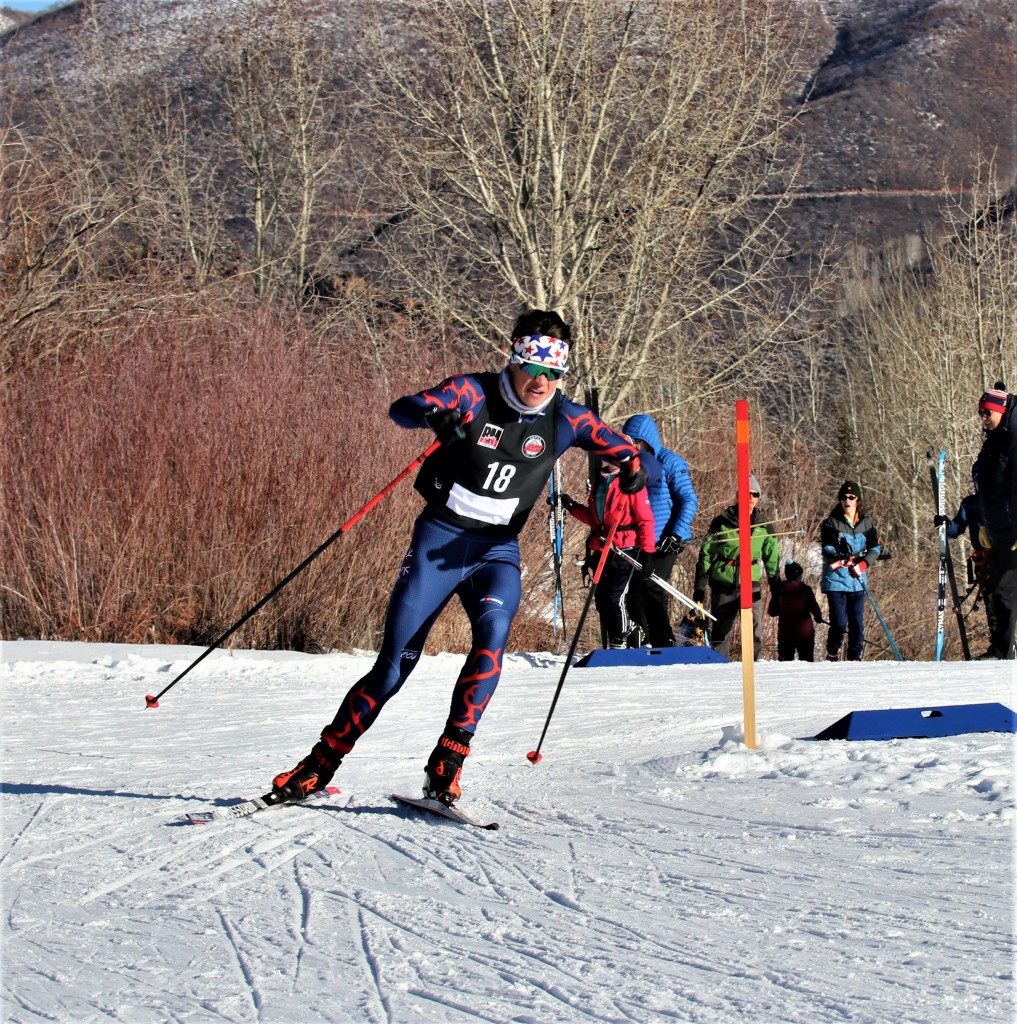 Axel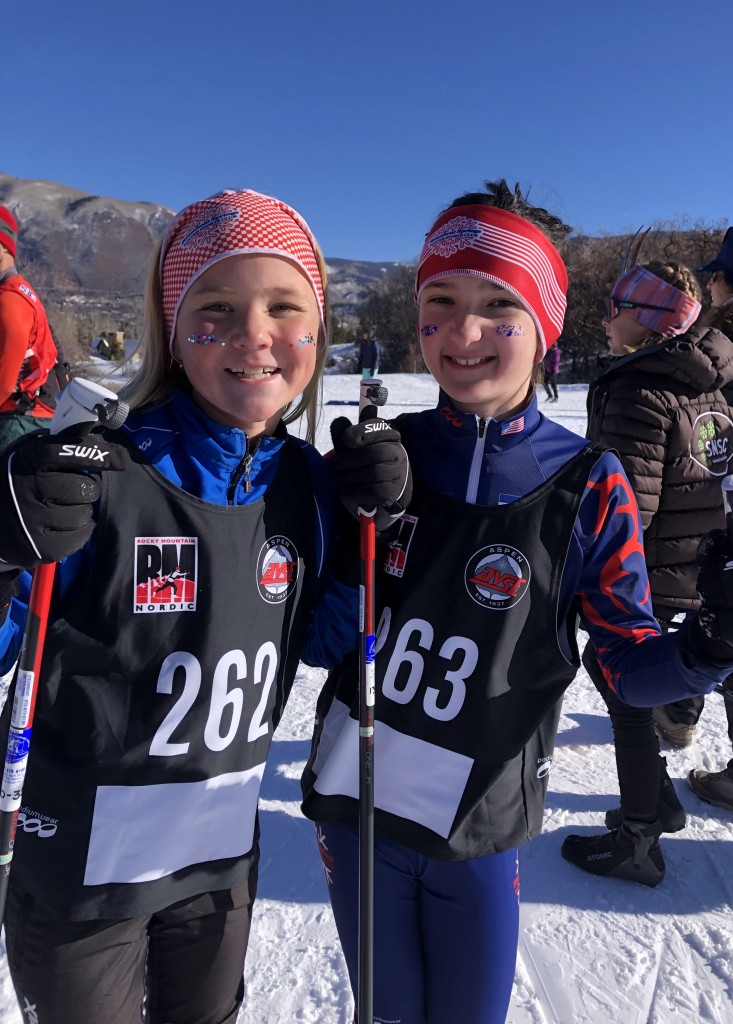 ALPINE
Highlights from the Murphy Roberts Holiday Classic
The alpine FIS team will go into a Christmas Break with some impressive performances and a whole lot of ski racing in the books, highlighted to a Murphy Roberts Holiday Classic race series featuring cheering crowds, signature announcing by Peter Lemonjello and Squeegee Pepperone (bonus points if you know their real names), and high stakes racing with a huge prize purse generated through the efforts of Chris Puckett and David Baldinger, Jr.
The Holiday Classic kicked off with NJR races, junior only FIS starts that also served as the qualifiers for many racers to get the chance to compete in the FIS night race and and following day race as part of the Colorado Ski Cup. New SSWSC racer Lily Sewell took one of the wins, Elena Dziura skied well enough to become a Colorado Ski Cup automatic, and Rylee McLouth, Neva Godt, and ultimately Greta Goldsmith and Liz Lipscomb qualified to race in the FIS races. On the men's side, Daniel Ferucci and Jeremy Nolting both became Colorado Ski Cup automatics by being the fastest non-automatics in the field, and Nick DeMarco, Alex Orozco, Roman Elvidge and Ian Haupt all qualified into the FIS races later in the week.
At the FIS races Wednesday night and Thursday, with a prize purse of $29,000, the racing got much more intense. Nick DeMarco highlighted the races with U18 victories in both races, very impressive work for the first year U18 who had to start in the back of the pack on the first day since he had no prior FIS results for seeding. Noah Riemenschneider finished 5th overall on Thursday to get into the prize money as well. Lily Sewell was the 2nd fastest U18 on Thursday. Bode Flanigan, Alec Nolan, Laiken Roth and Colin Kagan also scored top 30 results in the stacked field of talented racers. Jeremy Nolting was awarded the Murphy Roberts Holiday Classic scholarship, for demonstrating the positive spirit of the late Murphy Roberts presented by the Roberts family.
To watch full video coverage of the races, go to www.sswsc.org/events/MurphyRobertsHC. For race photos taken by Tania and Chuck Coffey, the most incredible photographers in all of Colorado, check out https://sswsc.smugmug.com, and SSWSC racers check with your coach for an image download code.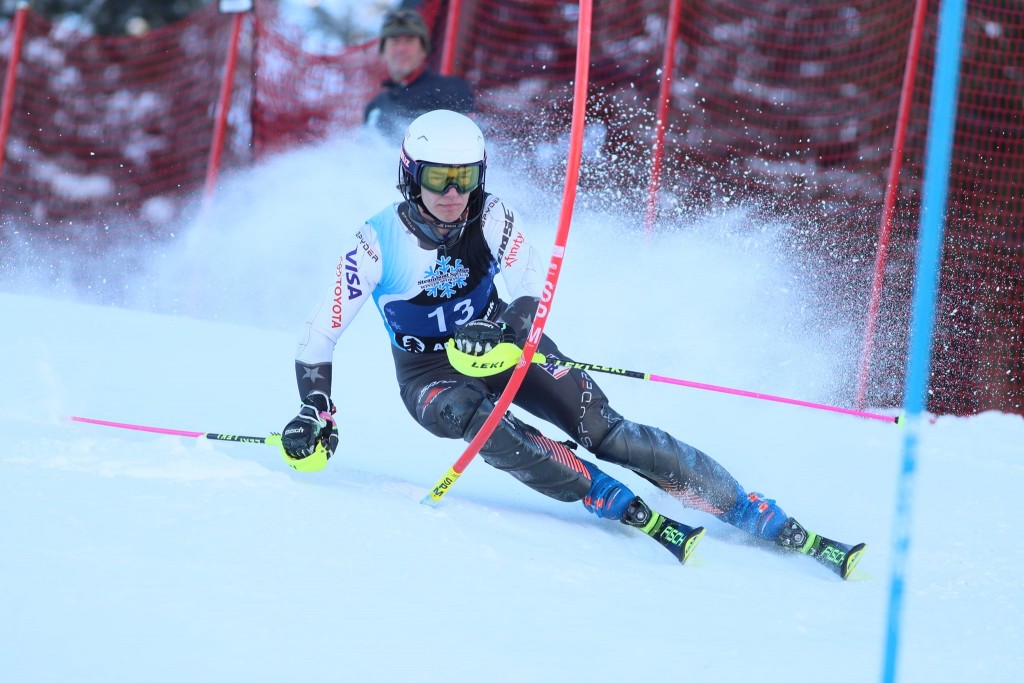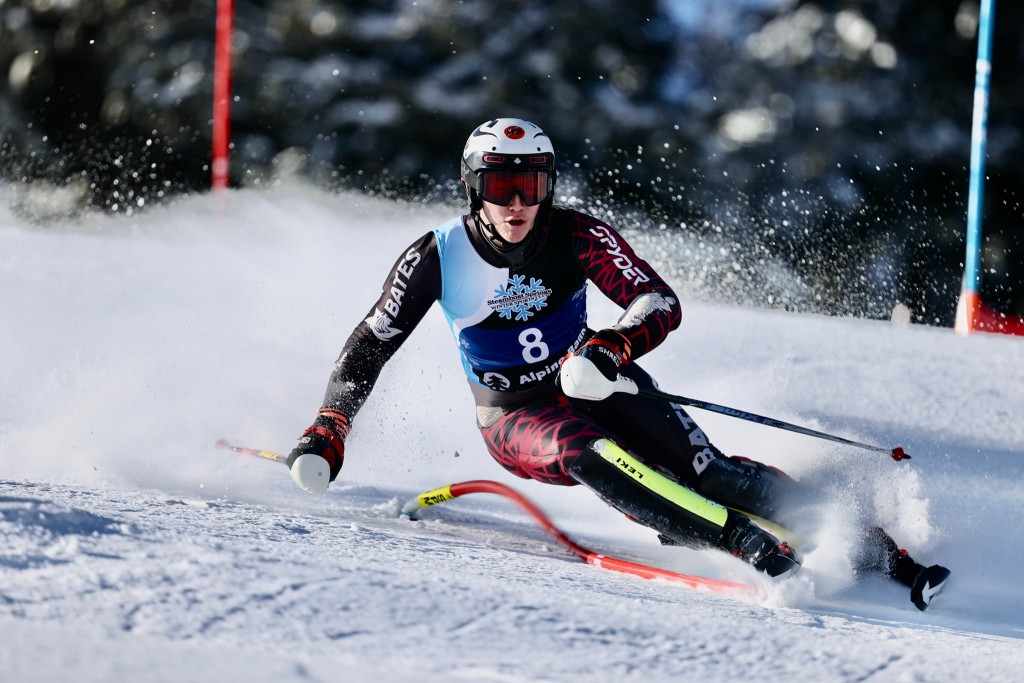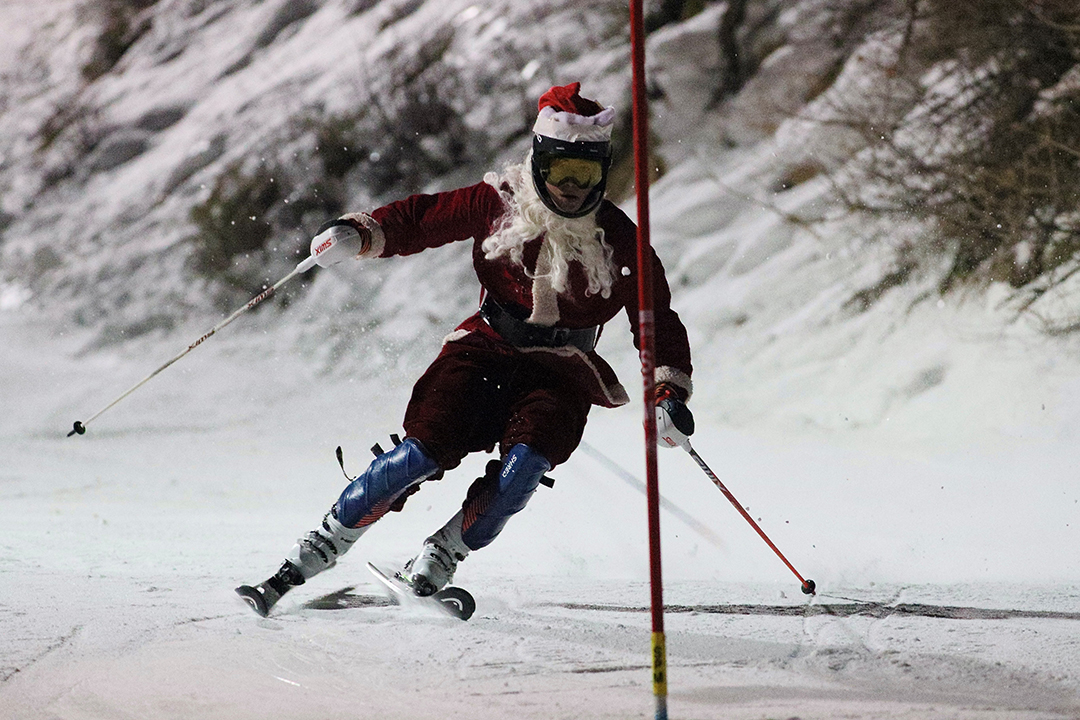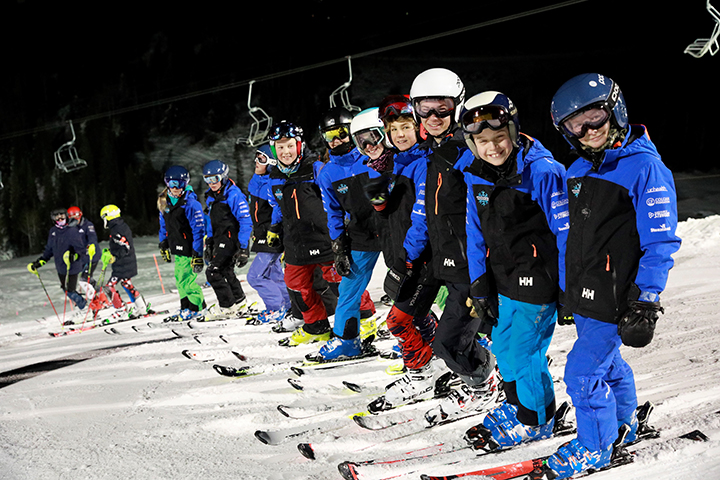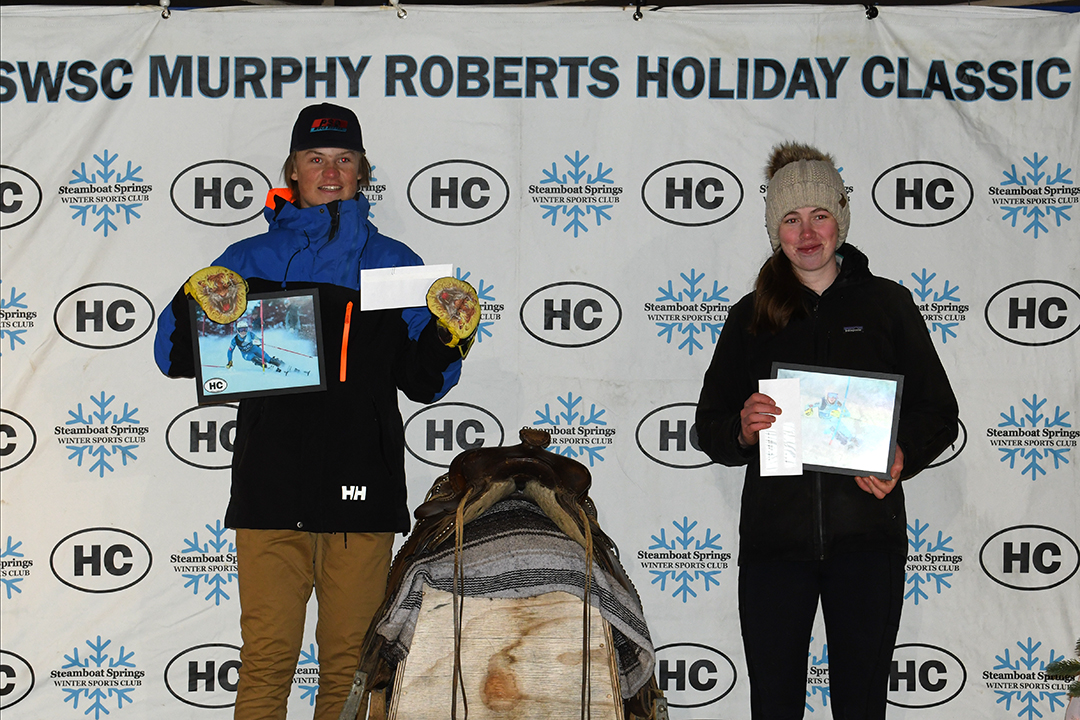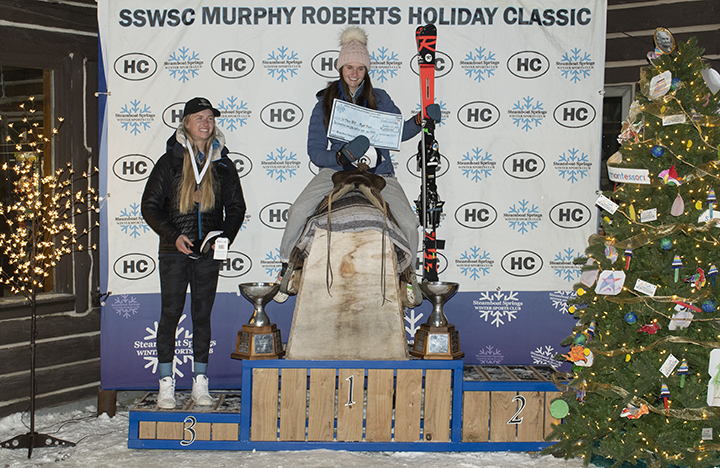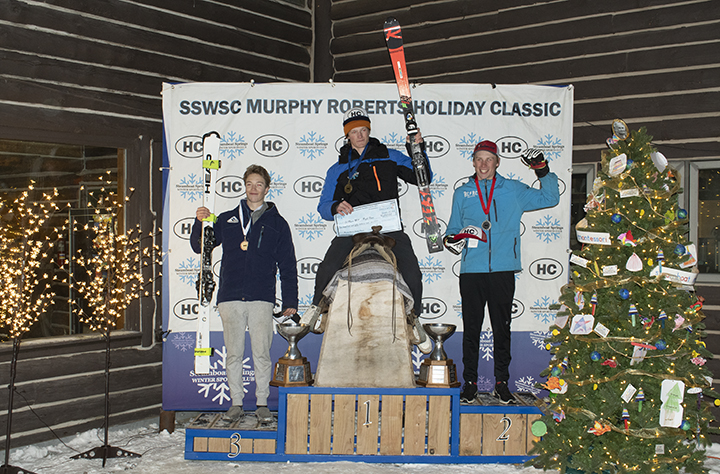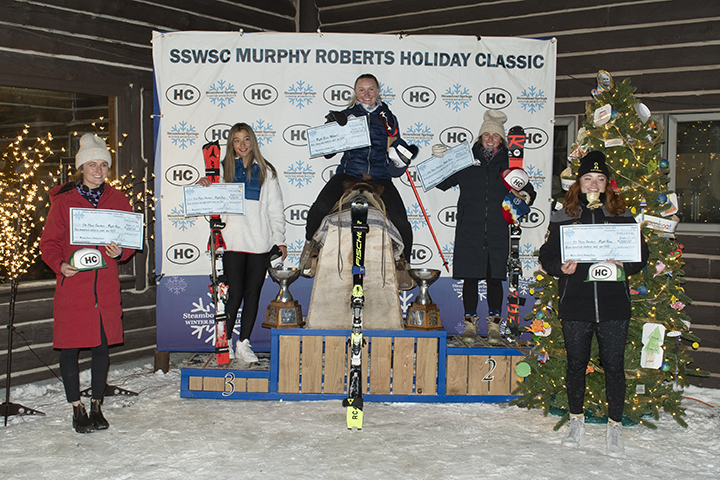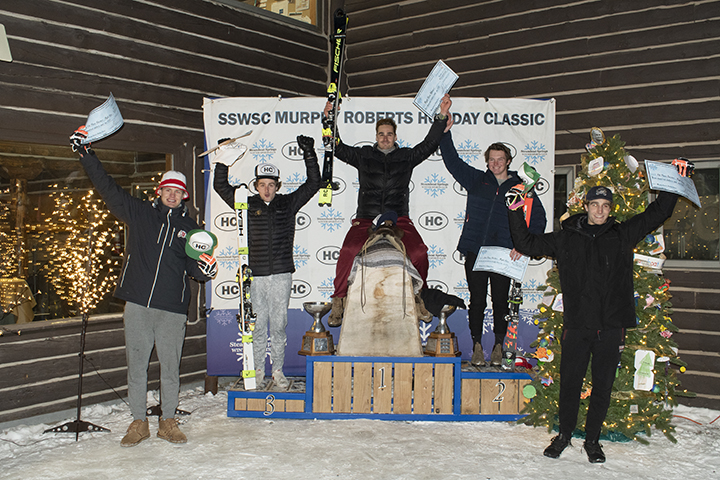 U16 Alpine Sync Cup at Loveland
Our U16 Alpine team competed in their first SYNC cup race series this past weekend. Despite a slow start to our winter season in Steamboat Springs, the young racers were ready and performed admirably, along with a notable performance by our U14 athlete Logan Grosdidier who is skiing up this year. The competition was high and our athletes had nerves of steel as they competed in two slalom races over Saturday and Sunday and two GS races on Monday and Tuesday at the Loveland Valley Ski Area.
Top 15 results over the Series:
Saturday, Dec. 18th 2021, Slalom Women
Race 1:
4th - Logan Grosdidier
7th - Mollie McTigue
15th - Katharina Cosby
Race 2:
2nd - Abby Olson
4th - Logan Grosdidier
13th - Katharina Cosby
Sunday, Dec. 19th 2021, Slalom Men
Race 1:
1st - Adrian Beauregard
11th - Nicolas Bradford
14th - Christopher Inglis
Race 2:
3rd - Adrian Beauregard
5th - Caman Beauregard
14th - Caspian Troan
15th - Nicolas Bradford

Monday, Dec. 20th 2021, Giant Slalom Women
Race 1:
3rd - Mollie McTigue
4th - Logan Grosdidier
8th - Abby Olson
Race 2:
2nd - Mollie McTigue
3rd - Noelle Roth
5th - Logan Grosdidier
6th - Abby Olson
Tuesday, Dec. 21st 2021, Giant Slalom Men
Race 1:
5th - Adrian Beauregard
7th - Christopher Inglis
8th - Caman Beauregard
Race 2:
6th - Adrian Beauregard
9th - Curtis Zanni
10th - Christopher Inglis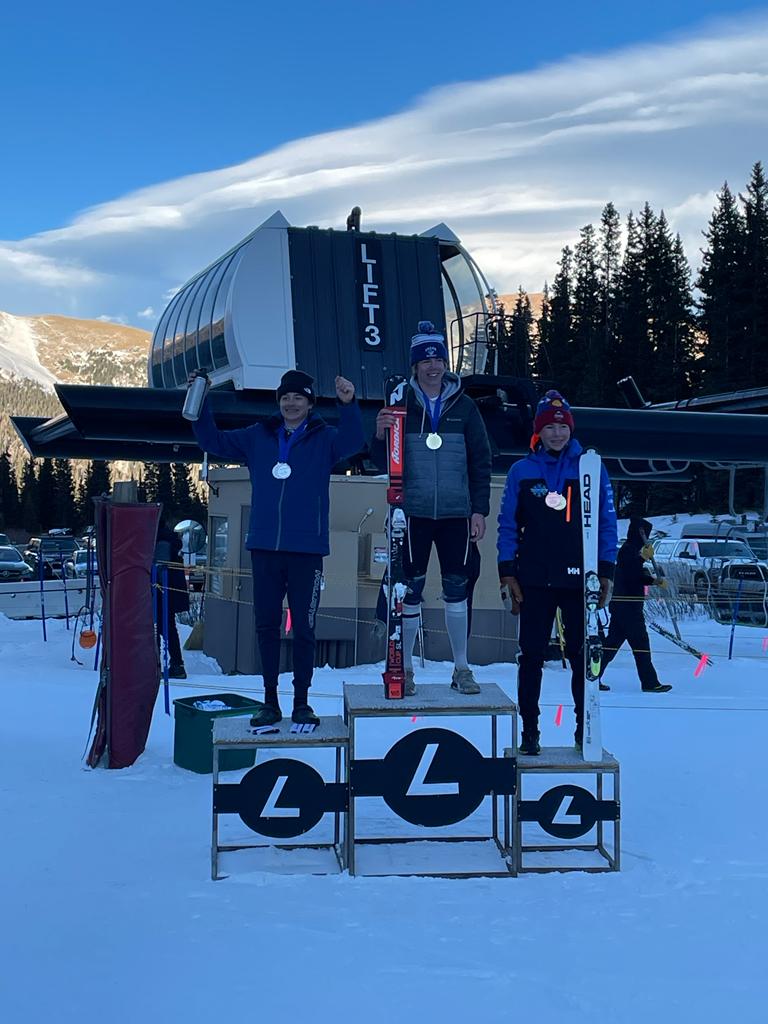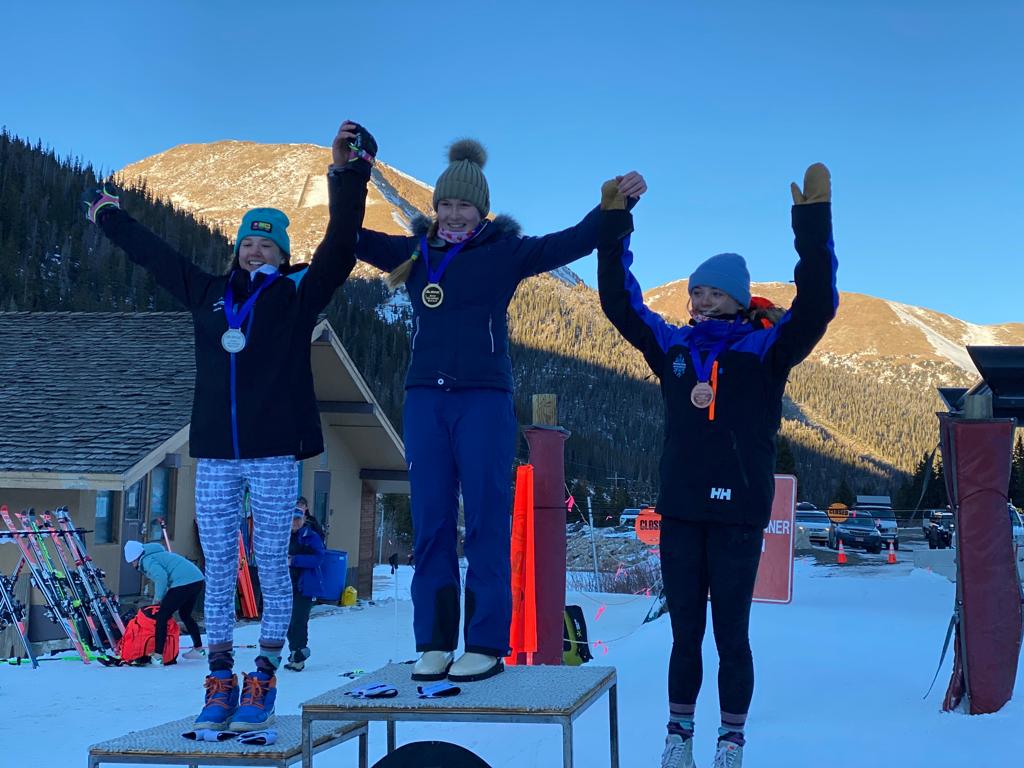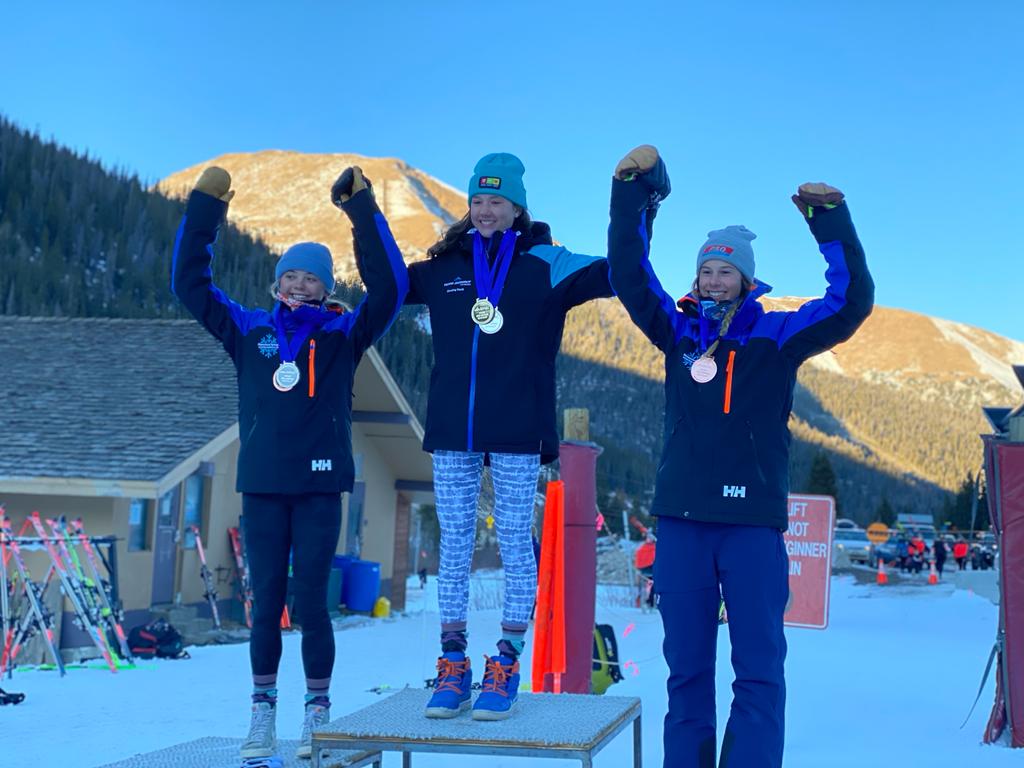 SNOWBOARDING
Homegrown snowboarder Cody Winters earned himself a 10th place, World Cup finish, in Russia last week for Slalom. He was the top American finisher in this particular Parallel Slalom event held in Bannoye, Russia. Cody is currently in Italy racing in his next rounds of World Cups. Wish him luck on his journey towards Bejing!
Photo of Cody racing in Russia last week.