Athlete News, September 16, 2016
Freeskiing
Several SSWSC athletes help out last weekend at the Rubber Ducky Race to benefit the Northwest Colorado Health Hospice and Palliative Care. For the event the Steamboat Fire Fighters dumped 1800 rubber ducks off the 5th street bridge, and several members of the Freeskiing and Freestyle teams helped collect them as they crossed the finish line.
Thanks again to the crew who spent Saturday lunch in the river.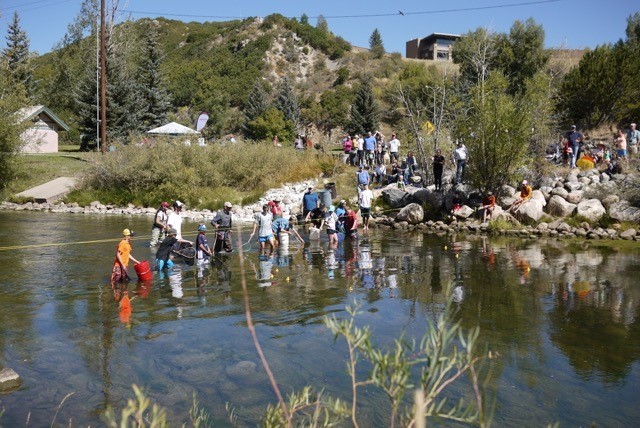 Freestyle
SSWSC Freestyle would like to welcome two new coaches…
U13 Group: Lindsey Eckhoff skied out of Vail last year and was skiing on the North American Mogul Tour. Luckily she has come to Steamboat to pursue her college career at CMC and is very excited to coach our U13 group. Lindsey comes to us with a lot of competitive experience at a high level so we're thrilled to have her on the staff!
U15 Group: Dylan Brown skied out of the Northern Division for many years making it to Junior Olympics numerous times. He just finished his engineering degree and is working in town for an engineering company. Dylan's enthusiasm and excitement for the sport is palatable and we're very excited to have him on staff as well! He will be coaching alongside Rick Hodges and is a great addition to this group.
U19 Group: Lars Johnson has taken over our U17/19 Group this year and has been on staff since last spring. Lars' track record is awesome with a lot of competitive sport experience both in skiing and college baseball. Lars is an athlete's coach and leads by example every day. He's learned a lot about the acrobatic side of the sport throughout our acrobatic clinics as well as coaching all summer at the water ramps. Officially we welcome Lars on to the staff!
Alpine
On Monday we enjoyed our first "Mountain Bike Monday" which took place this past Monday, 9/12. Our U12+ athletes meet Monday's and Wednesday's for dryland, and we have dedicated a 4-week block of "Mountain Bike Monday's" which began this past Monday! The athletes rode so strong and with such determination and clearly are exemplifying their dedication and perseverance!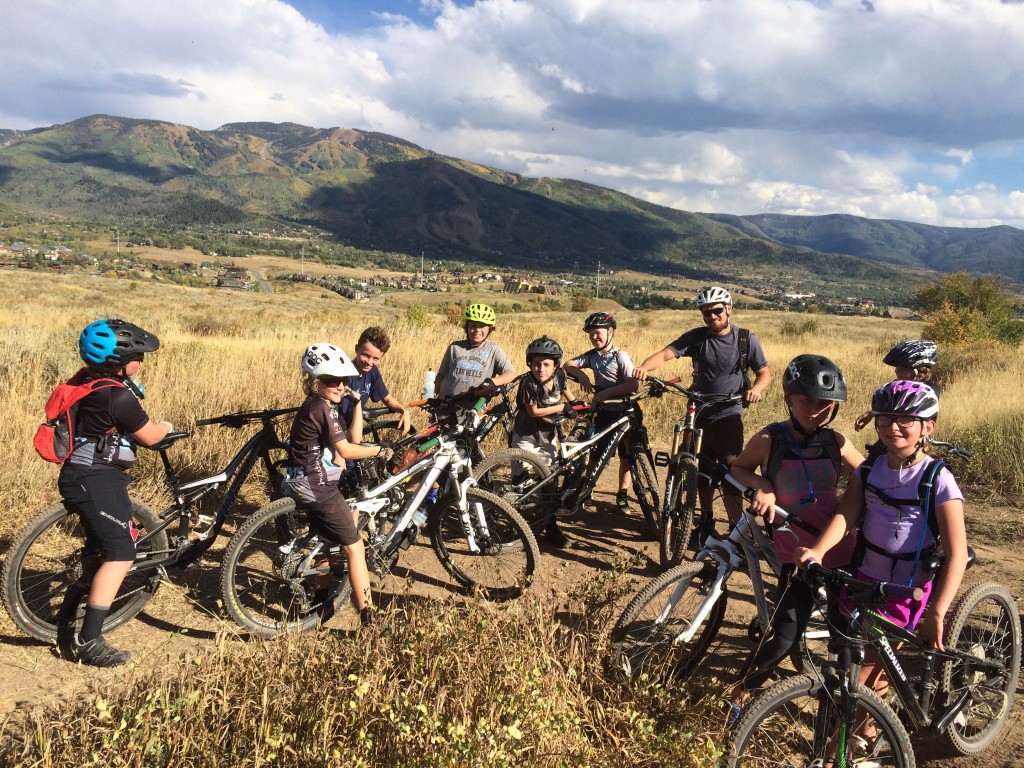 Wes Barkan, our U12+ full time coach is in the pic, along with nine U12+ athletes that attended.