Cycling
High School Mountain Bike Race season started this weekend and Steamboat did fantastic! There is a total of 900 racers on the Colorado High School Mountain Bike League this year! New record. The course was rolling with loose rocky descents. Our Varsity riders dug deep to complete 4 laps on the 6.3 mile course. JV boys completed 3 laps. JV Boys had a strong showing with all our riders in the top 35 out of 115 competitors. Margret Dickson once again showed her strength placing 3rd in JV girls out of 36 riders. Sophomore boys is always a competitive race. The riders started in two waves, 5 minutes apart. That bode well for the second wave competitors that took the first 4 spots. We had two lone superstars in the Freshman and Sophomore divisions that held their own against the competition. Parker Seibel learned a lot on her first race, placing 22 and Reilly Mewborn placed 6th. Finn Sias and Jack Reich held down the Freshman Boys division. Unfortunately Jack got a flat the first lap, but impressively changed it by himself and was off again.
This year the team welcomed 5 new Freshman, 2 whom were out of town for this race, but are excited for Leadville in 2 weeks. Kids are still joining the team. If you are in High School and you think you might be interested in joining the team, come to a practice and check it out.

Frisco Race results
Frisco Race # in category
29 FINN SIAS Freshman Boys 1:05:45
55 JACK REICH Freshman Boys 1:14:44 98
22 PARKER SEIBEL Freshman Girls 1:32:19 32
3 TREY SEYMOUR JV Boys 1:20:52
13 SVEN TATE JV Boys 1:24:23
17 ELIJAH VARGAS JV Boys 1:25:17
35 GRANT POHLMAN JV Boys 1:29:59 115
3 MARGARET DICKSON JV Girls 1:04:18
16 COLE SIAS JV Girls 1:14:54
25 JOSIE SEIBEL JV Girls 1:25:33 36
3 CHASE SEYMOUR Sophomore Boys 0:54:26
10 JOHN FOSTER JR. Sophomore Boys 0:55:48
28 MATTHEW KEMPERS Sophomore Boys 0:59:31
35 DECKER DEAN Sophomore Boys 1:01:11
41 JAKE OLSON Sophomore Boys 1:01:54
50 DANE FRECKLETON Sophomore Boys 1:03:42 106
6 REILLY MEWBORN Sophomore Girls 1:13:25 22
5 ETHAN MOYER Varsity Boys 1:42:24
11 EVAN BARBIER Varsity Boys 1:45:25 35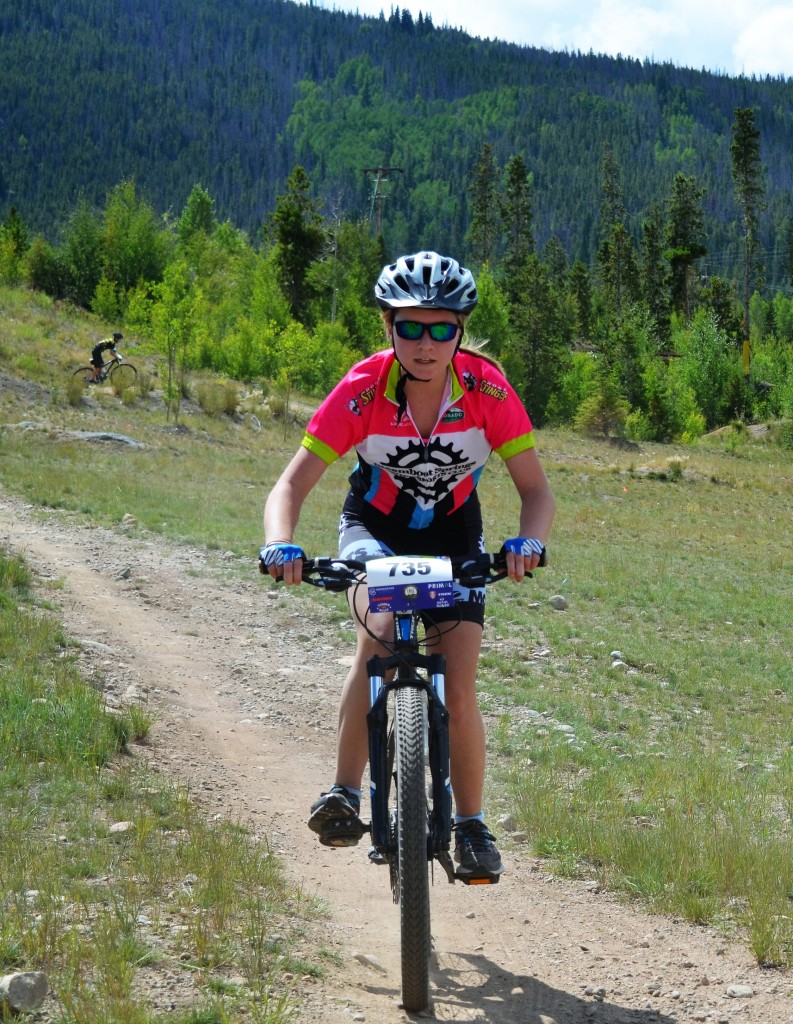 Parker Seibel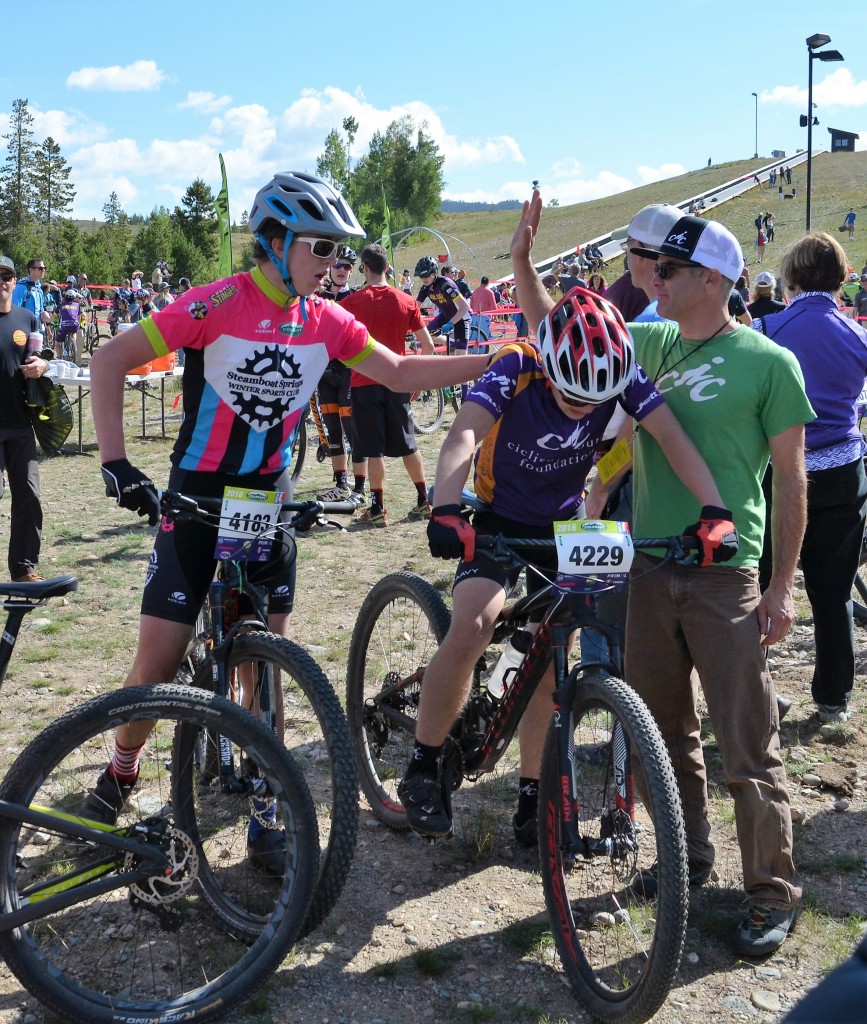 Matthew Kempers showing great sportsmanship by congratulating a competitor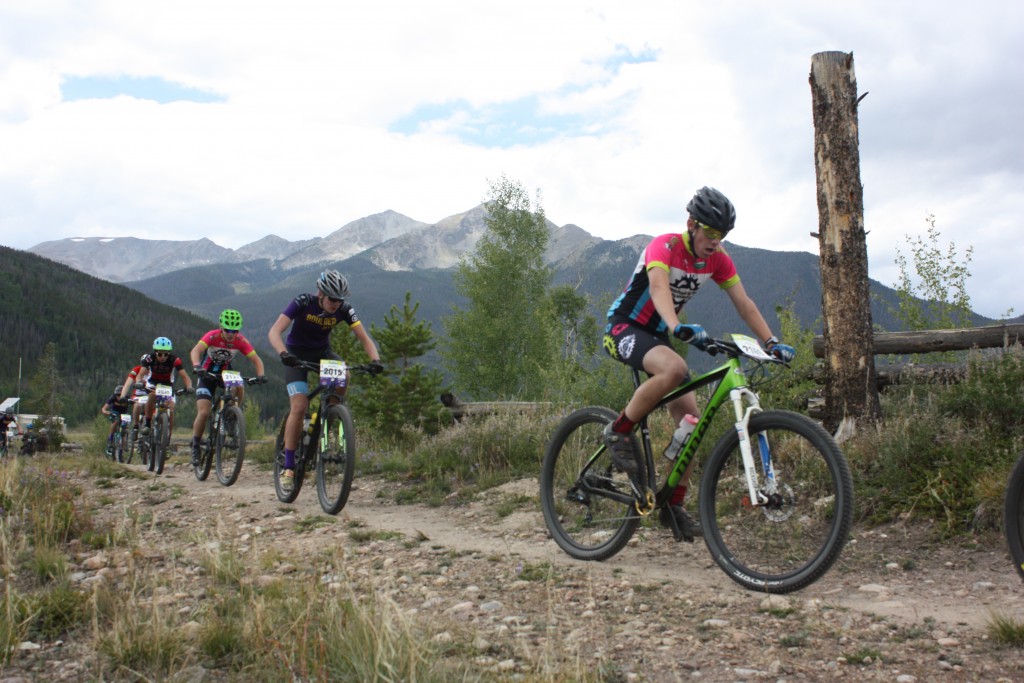 Elijah Vargas, Trey Seymour
Skateboarding
Thank you for a great summer of skateboarding!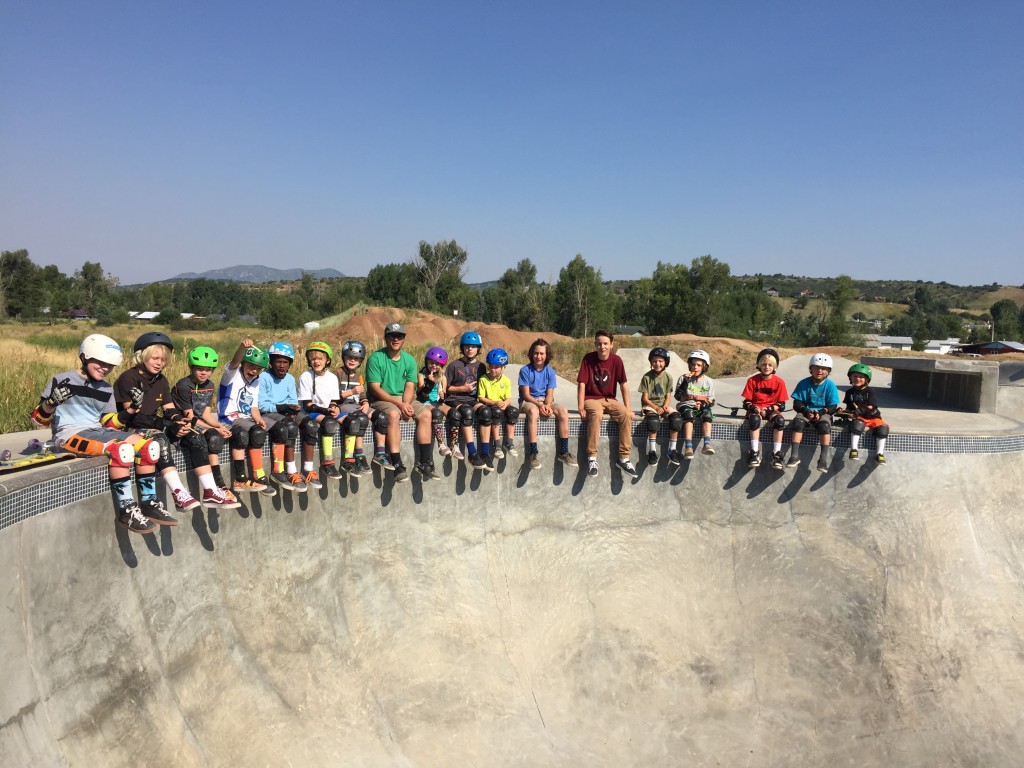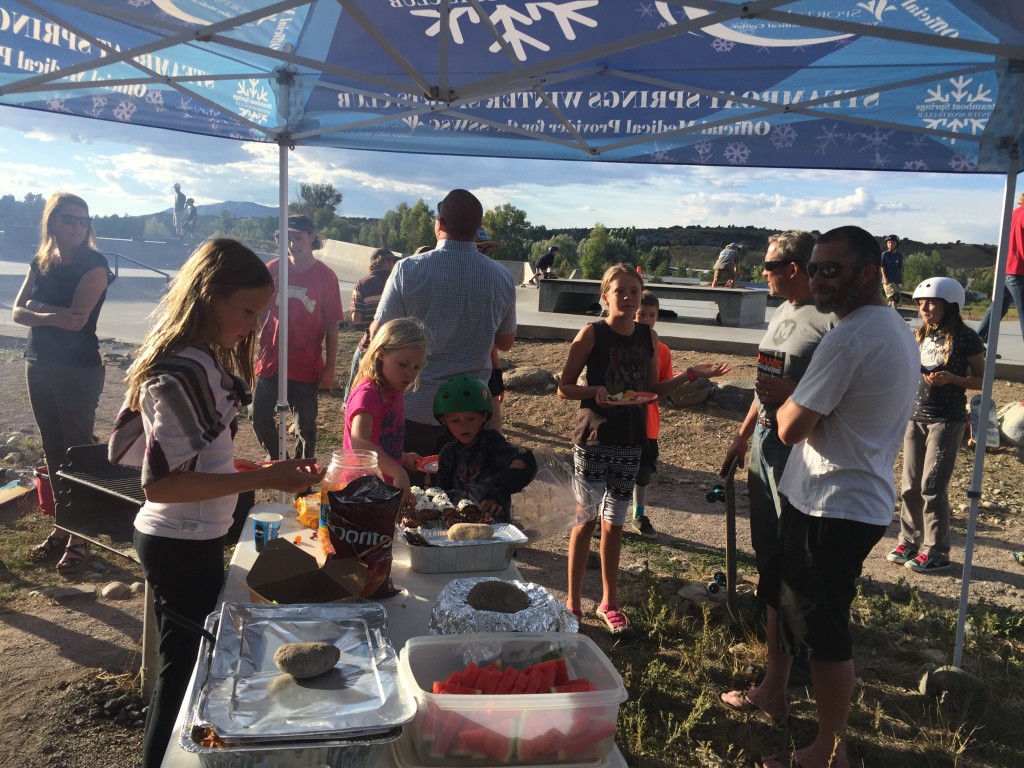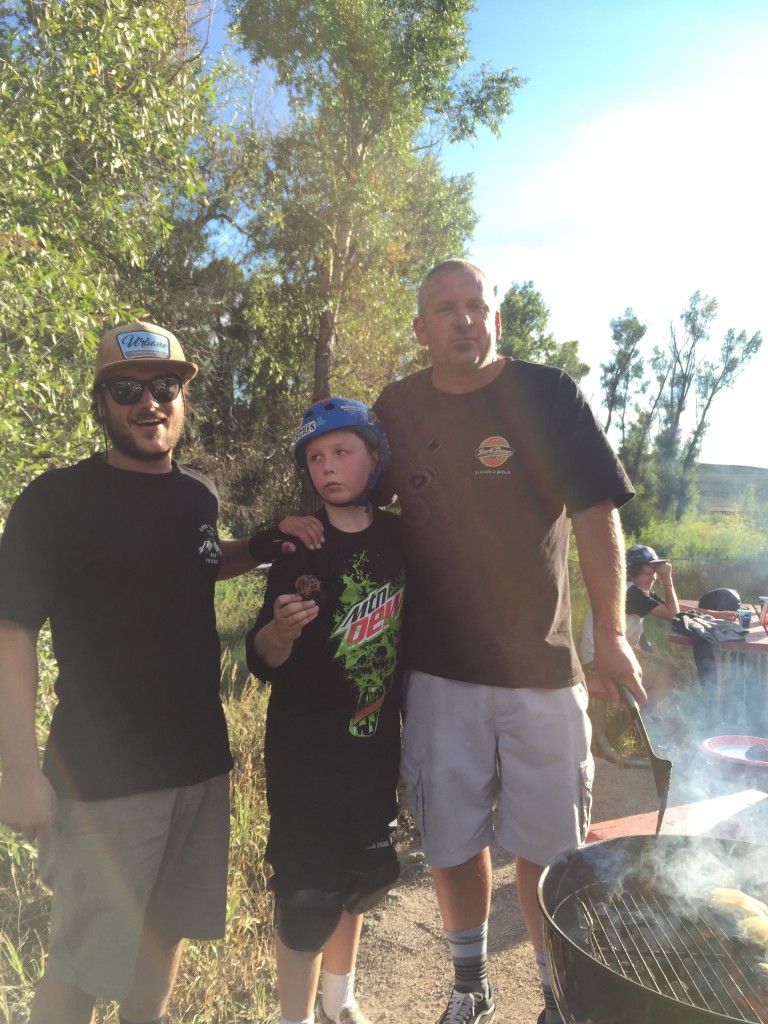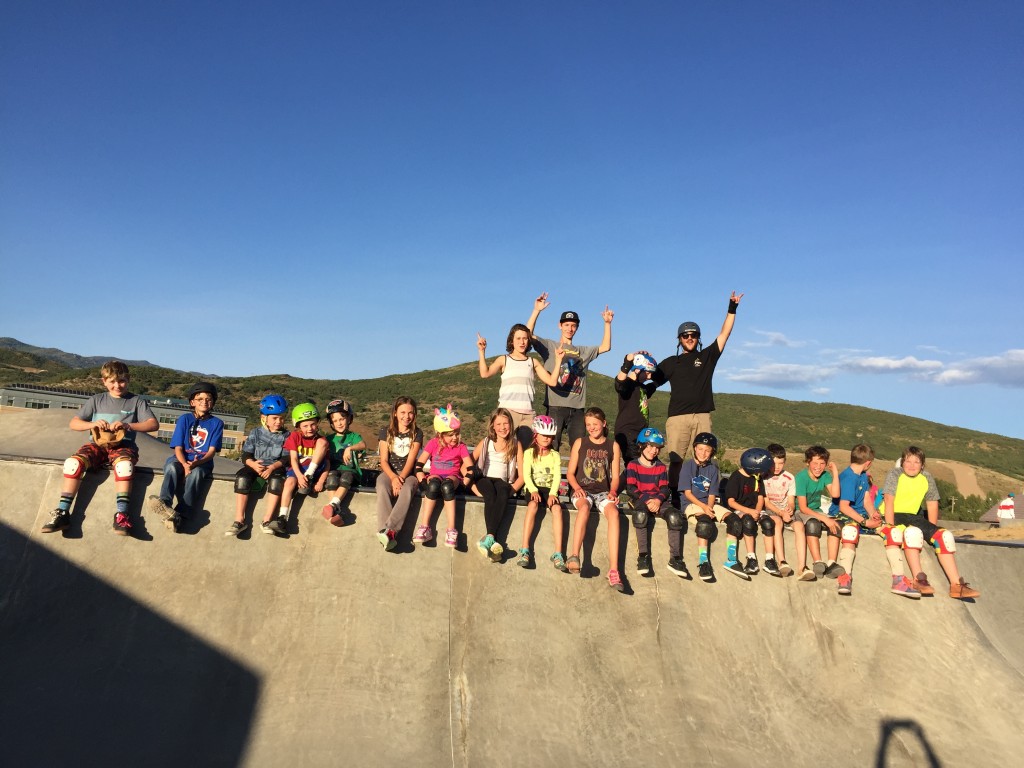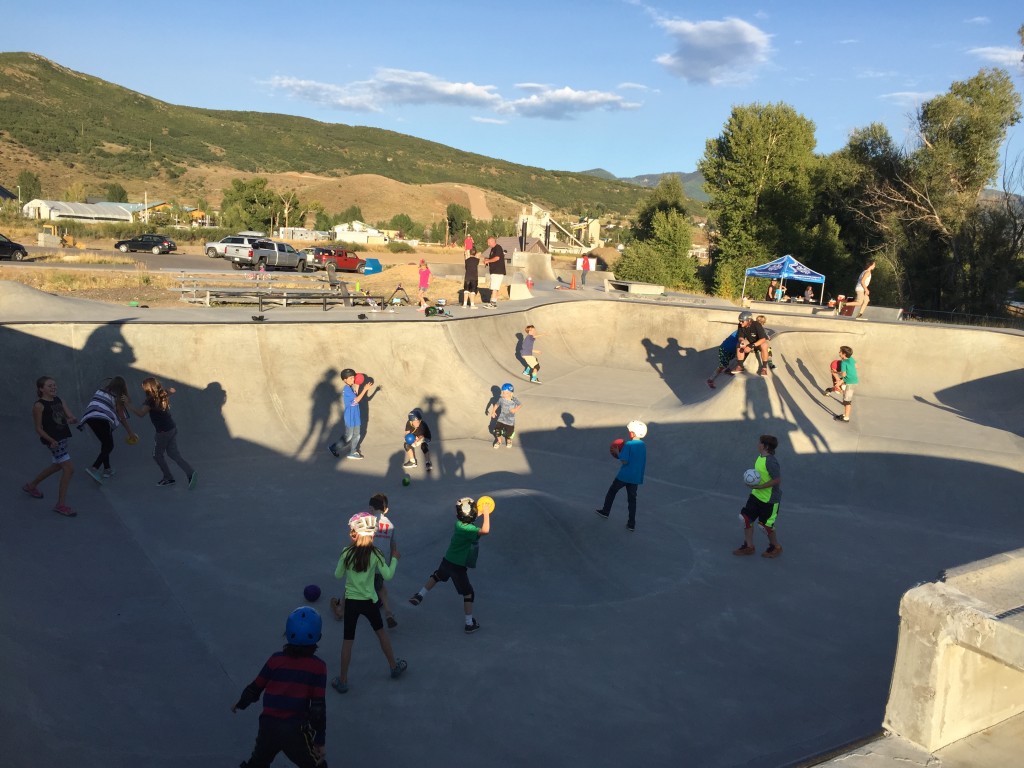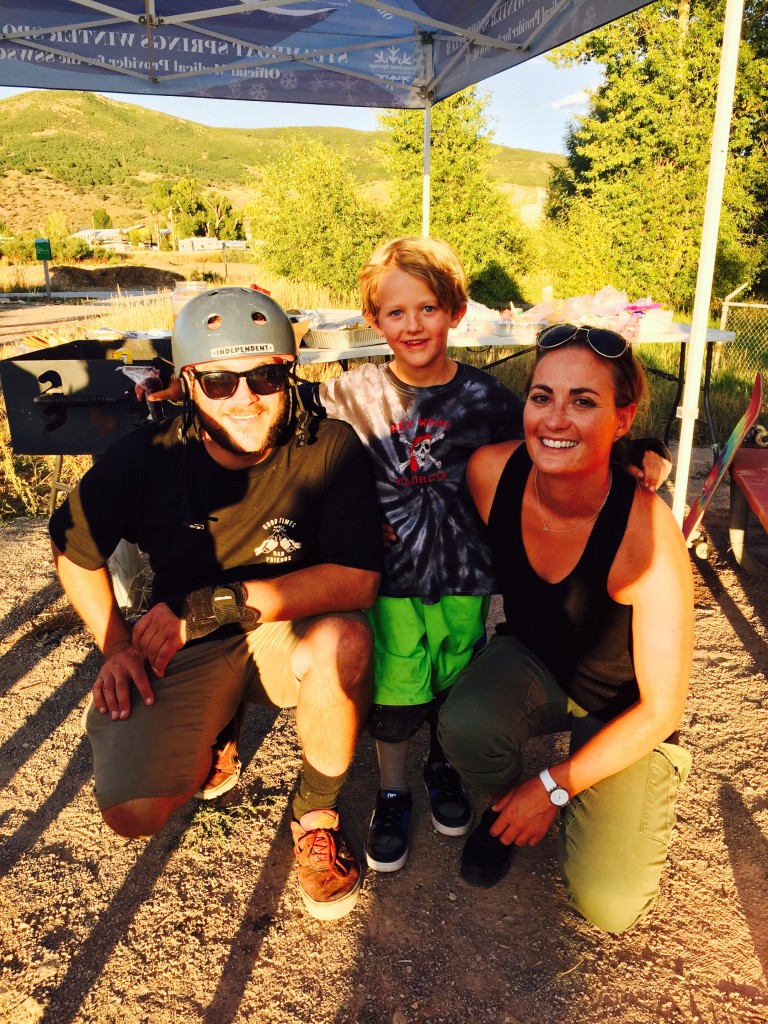 Nordic Combined

Two SSWSC Nordic Combined athletes just returned home from a month-long training camp in Europe. Elijah Vargas and Decker Dean joined the National Training Group (NTG) and skied on 7 different jumps across Slovenia, Germany, and Austria! U.S. Ski Team coach Martin Bayer and SSWSC coach Karl Denney led the camp. They met up with former SSWSC athletes Grant Andrews and Koby Vargas along the way as well as athletes from Park City, UT and Eau Claire, WI. The 8 athletes got a major taste of culture and a hard look at what ski jumping is all about in Europe. With so many jumps packed closely together, ski jumping is a major part of European culture and a huge spectator sport comparable to Football here in America.
In other news, our U16 Jumping program recently grew with the arrival of Sarah Gimertu! Sarah is 13 years old and attending Steamboat Mountain School this year. She is originally started jumping in Madison, WI at the Blackhawk ski club. She has already started training and we're all excited to see her fly far! If you see her around, say hello and welcome her to our club!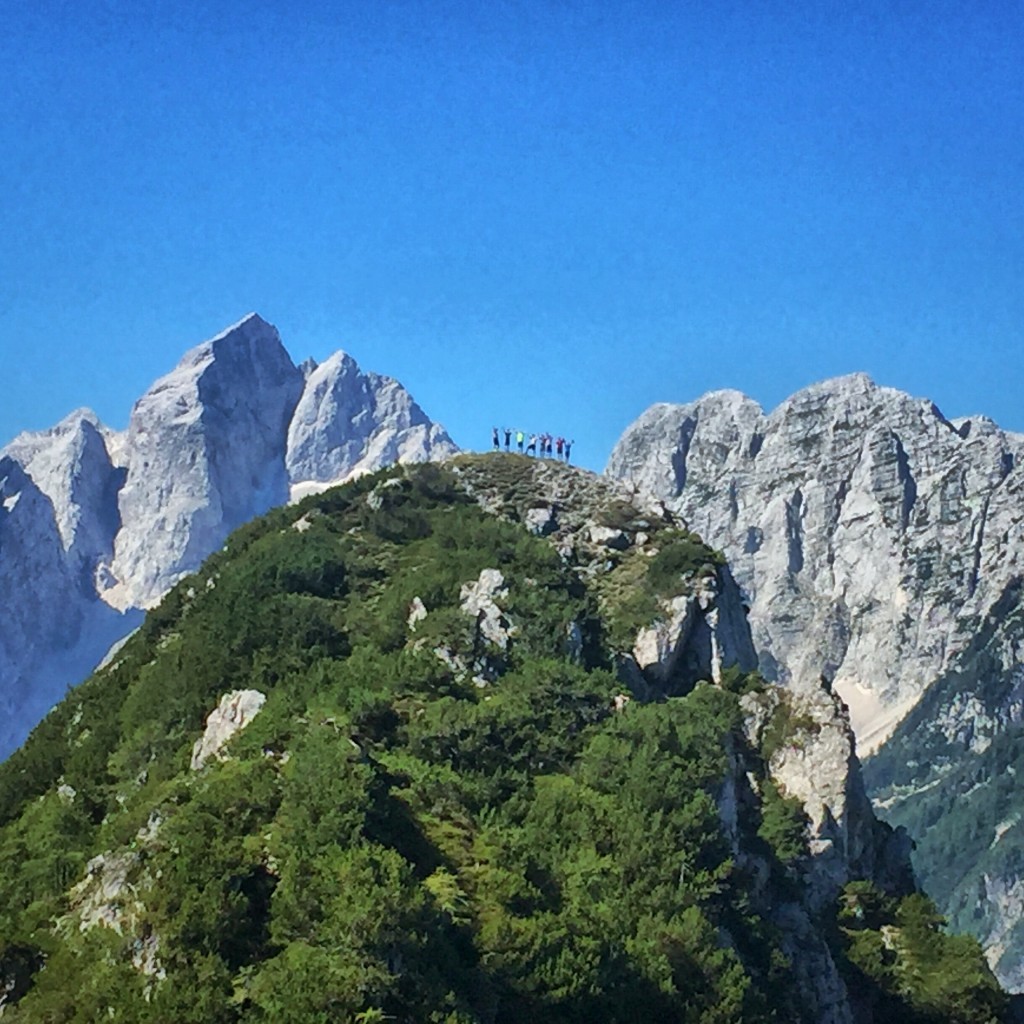 Planica, Slovenia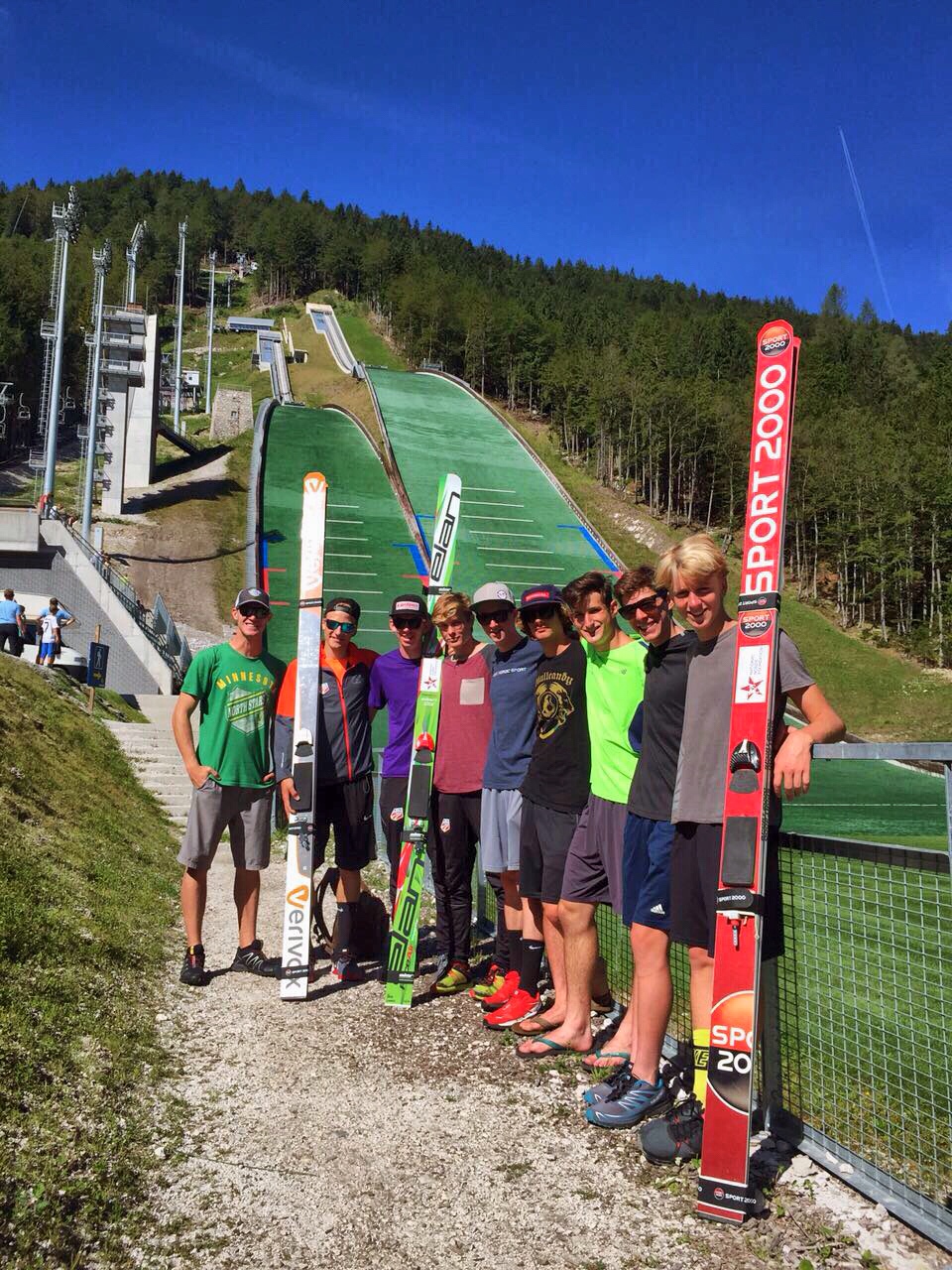 Planica, Slovenia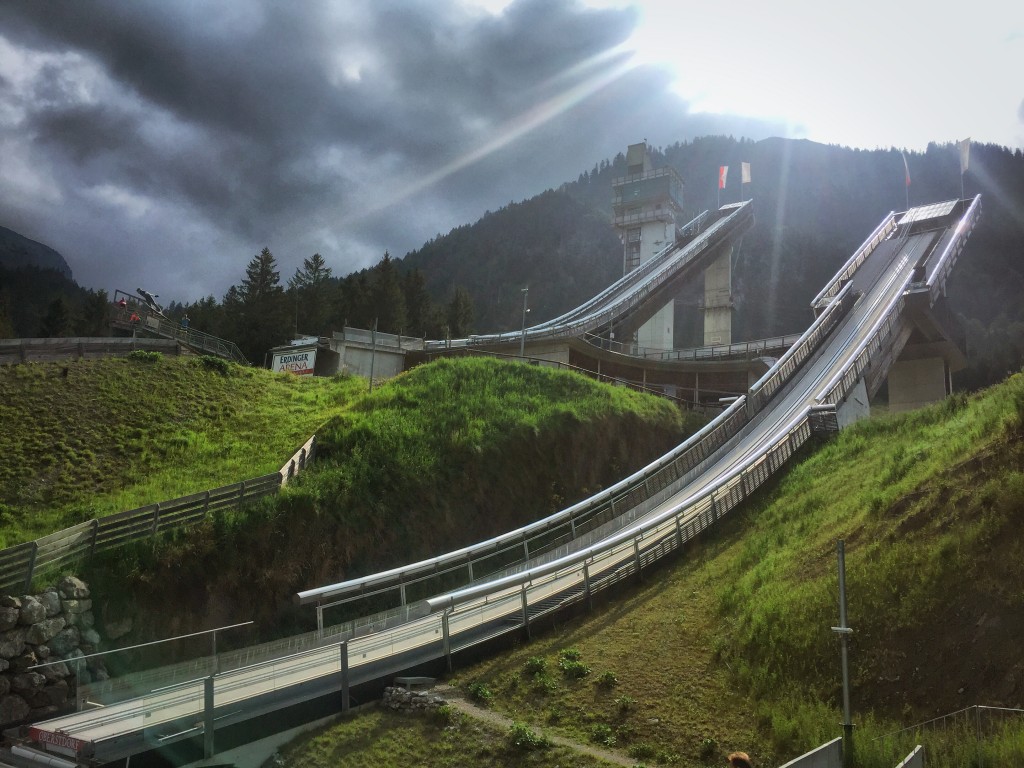 Oberstdorf, Germany
Cross Country
In case you missed it, SSWSC Cross Country coach Josh Smullin won the Red Bull Rise Endurance Race this past weekend in Vail! READ ABOUT IT HERE