Athlete News, November 4th, 2016
Cycling
The Steamboat High School Mountain Bike Team finished their season in Eagle, Co at the Colorado State Championships October 23. Sixteen of our athletes qualified, unfortunately Reilly Mewborn was unable to compete due to injury and Finn Sias was out of town. Our day started with JV boys bring together the top 70 riders from North and the top 70 riders from the South division. This was the first race that the divisions had met for competition. The weather was cool and the competition was fierce. Trey Seymour lead the Steamboat JV boys with a 21 place finish. Sven Tate had a phenomenal race finishing 34th out of 140 racers and Elijah Vargas and Grant "Wheelie" Pohlman finished 43rd & 100 respectively. The Girls raced next with an exciting competition in all categories. Margaret Dickson finished the highest among the ladies with the 6th place finish. The Seibel sisters dug deep and had a respectable placement in their categories.
Sophomore Boys was an exciting race to watch. Kremmling native, Tyler Scholl had a blazing fast race to finish 2nd in his first year of racing. Chase Seymour finished 12th after coming off a 3 week hiatus to recover from a concussion. John Foster finished 23. Matthew Kempers, fueled by a huge Mexican meal and a ½ pint of ice cream had the race of his life finishing 27 with nothing left at the finish line! Decker Dean and Jake Olson fought hard and finished 30 & 70, respectively. The highlight of the day was the Varsity race and cheering on Legacy Rider Evan Barbier and Junior, Ethan Moyer to top ten finishes. This was Evan's final High School race after competing all 4 years in the Colorado High School League. Evan was a quiet leader that set good examples and supported the team in many ways. Ethan Moyer had the race of his life finishing 7th in the highly competitive field of Varsity riders. Ethan's intensity and laser focus on cycling is admirable.
Thanks to the awesome team of coaches that volunteered and dedicated their time to share their passion with the team; Dan Vargas, Michelle Freckleton, Jenny Brown, and Jon Freckleton. Looking forward to next season.

place name division lap 1 lap 2 lap 3 lap 4 overall time
34 PARKER SEIBEL Freshman Girls 38:28:00 44:17:00 - - 1:22:46.36
21 TREY SEYMOUR JV Boys 26:34:00 28:50:00 28:18:00 - 1:23:43.01
34 SVEN TATE JV Boys 28:15:00 28:53:00 29:35:00 - 1:26:44.61
43 ELIJAH VARGAS JV Boys 27:05:00 29:09:00 31:52:00 - 1:28:07.94
100 GRANT POHLMAN JV Boys 30:17:00 30:27:00 33:19:00 - 1:34:04.43
6 MARGARET DICKSON JV Girls 31:28:00 33:21:00 - - 1:04:50.49
36 JOSIE SEIBEL JV Girls 37:20:00 43:15:00 - - 1:20:36.33
12 CHASE SEYMOUR Sophomore Boys 27:13:00 29:30:00 - - 56:44.23
23 JOHN FOSTER JR. Sophomore Boys 28:31:00 29:46:00 - - 58:17.89
27 MATTHEW KEMPERS Sophomore Boys 29:16:00 29:21:00 - 58:38.13
30 DECKER DEAN Sophomore Boys 28:42:00 30:41:00 - - 59:24.08
70 JAKE OLSON Sophomore Boys 31:00:00 32:52:00 - - 1:03:52.98
7 ETHAN MOYER Varsity Boys 25:22:00 27:40:00 27:31:00 27:55:00 1:48:30.08
9 EVAN BARBIER Varsity Boys 26:10:00 27:20:00 27:59:00 28:18:00 1:49:50.33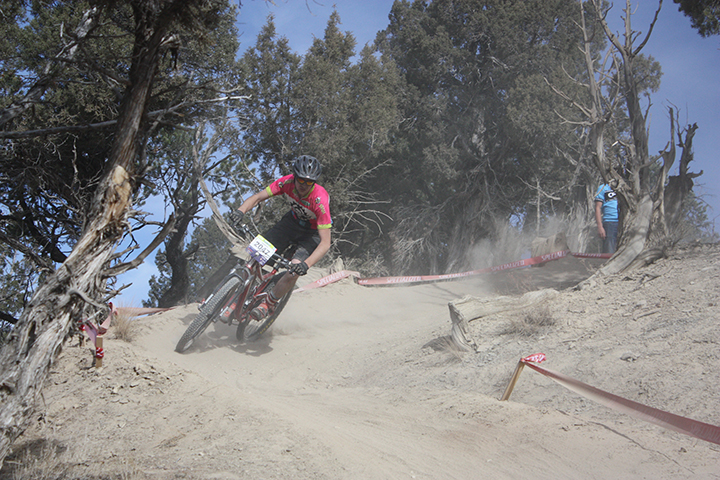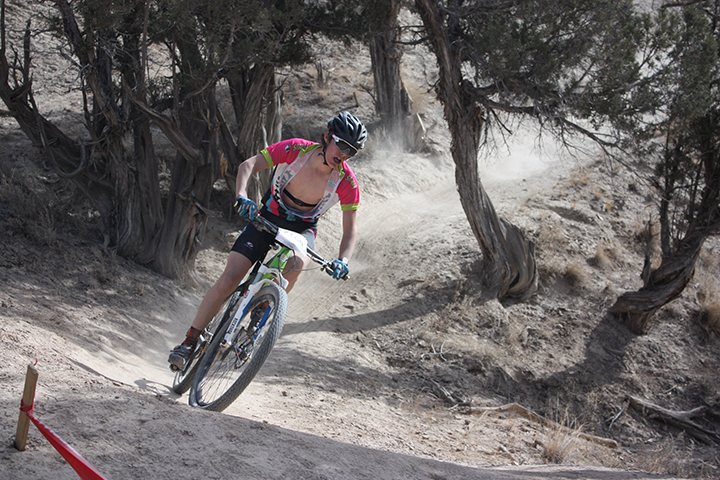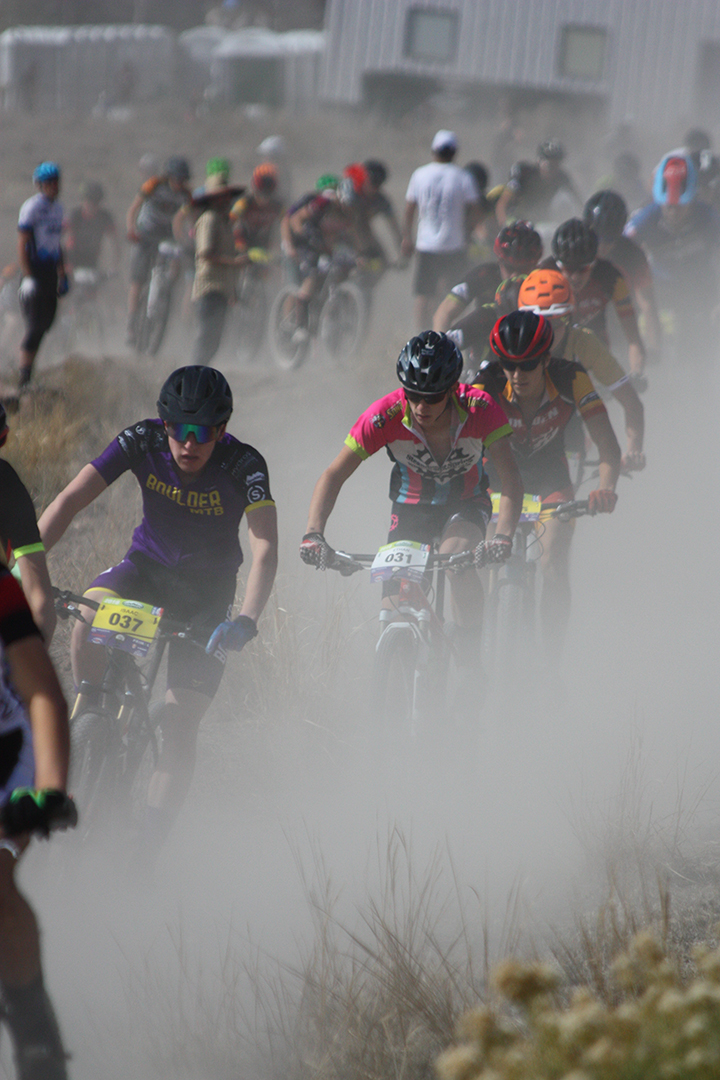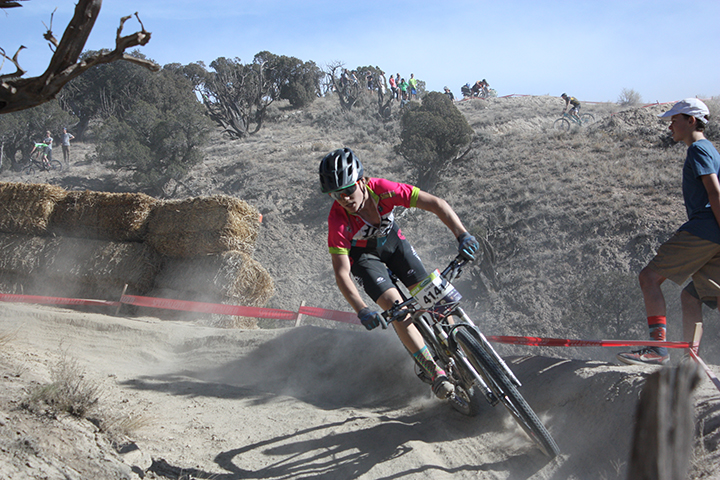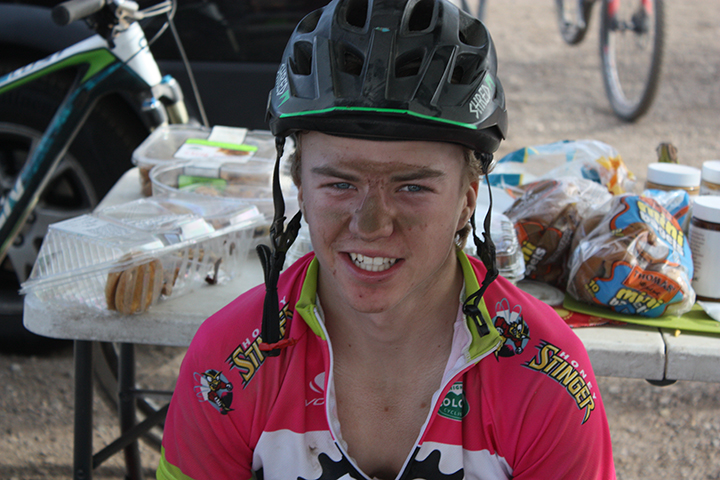 Alpine
SSWSC Alpine Competitive Program Director Adam Chadbourne was asked by the U.S. Ski Team to spend last week in Sӧlden, Austria, to help coach Mikaela Shiffrin as she worked on her super G skills and prepared for next week's World Cup slalom races. Adam, who coached Mikaela as a junior, was able to get some great video to share with SSWSC athletes and coaches and learned a great deal from his time in Europe that he is excited to bring back to the SSWSC as the teams hit the snow this fall.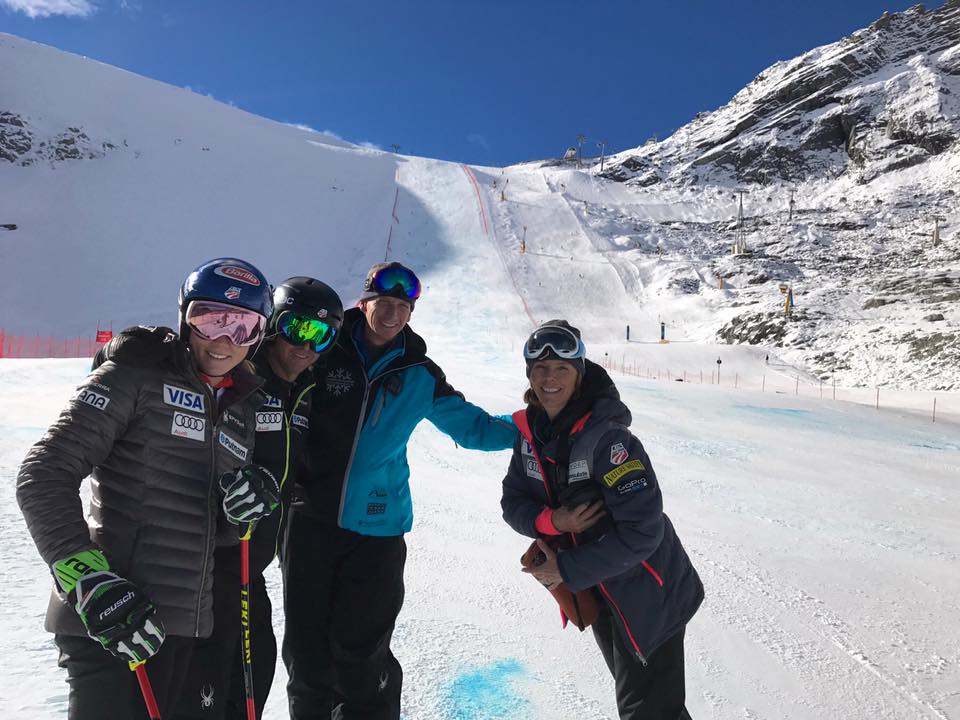 This past week, U14 Alpine continued their dryland training with balance, agility, and an epic ski tuning clinic! The Howelsen Hill facility is a great training ground for SSWSC athletes, as we utilize everything we can see to train our minds and bodies for conquering the mountains!
See photo of the U14 Alpine team "walking the fenceline!"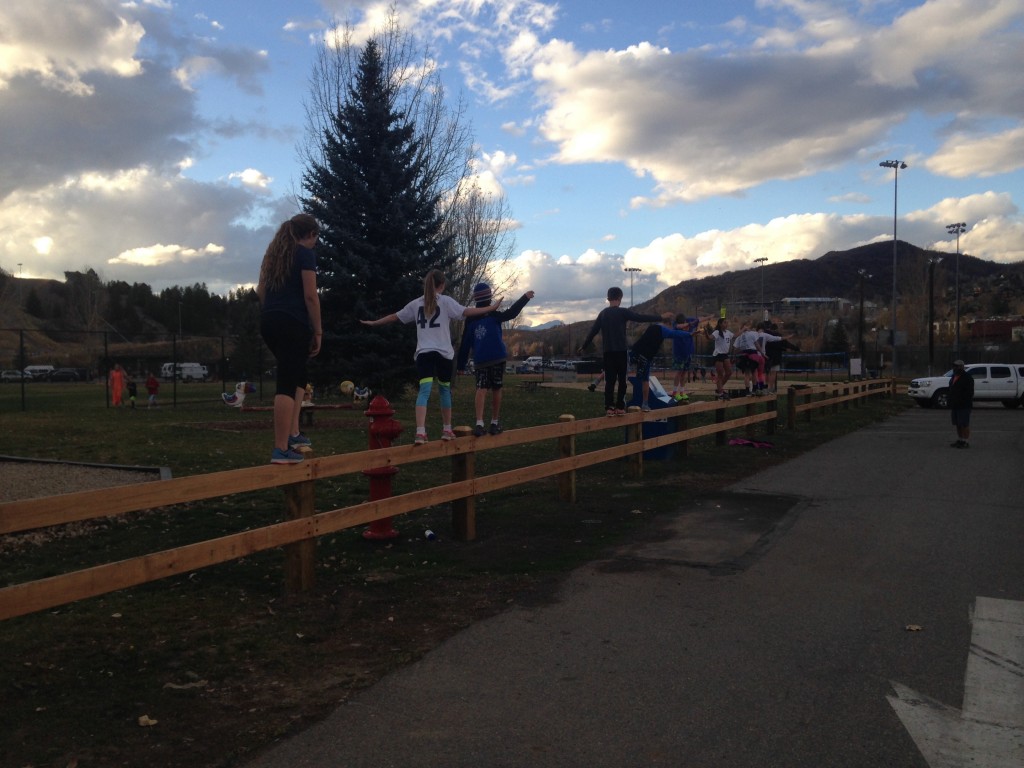 Nordic Combined
The summer jumping season came to a close as we winterized the jumps last weekend and turned our eyes to the November skies in hopes of snow! Plenty of families showed up to fasten cargo nets onto the 45 and 75-meter hills. We had such a great turnout that we finished the work party in 2 hours! We capped it off with an awesome BBQ with delicious burgers provided by Drunken Onion! Thanks SO MUCH to everyone who showed up!! We are so blessed to live in such a supportive community!!