Athlete News, March 30th, 2018
Tele Big Mountain
The SSWSC Telemark Big Mountain team competed at Grand Targhee Resort at the 2018 Freeheel Life Cup March 1-3. All SSWSC athletes advanced to the finals, and all finished within the top 10 as they made their way down the extreme terrain of Bobcat and Reliable. SSWSC ended with more top-10 finishes than any other ski club.
Quinn Keefe podiumed with a third-place finish in the Junior Boys 15-17 category and Anthony Tucciarone podiumed with a third-place finish in the Juniors 14 and Under category.
Here are the full Steamboat Telemark Big Mountain Team results:
Junior Boys 15-17
3 Quinn Keefe
6 Tommy Henninger
7 Wyatt Daigle
9 Mac Moody
Juniors 14 and Under
3 Anthony Tucciarone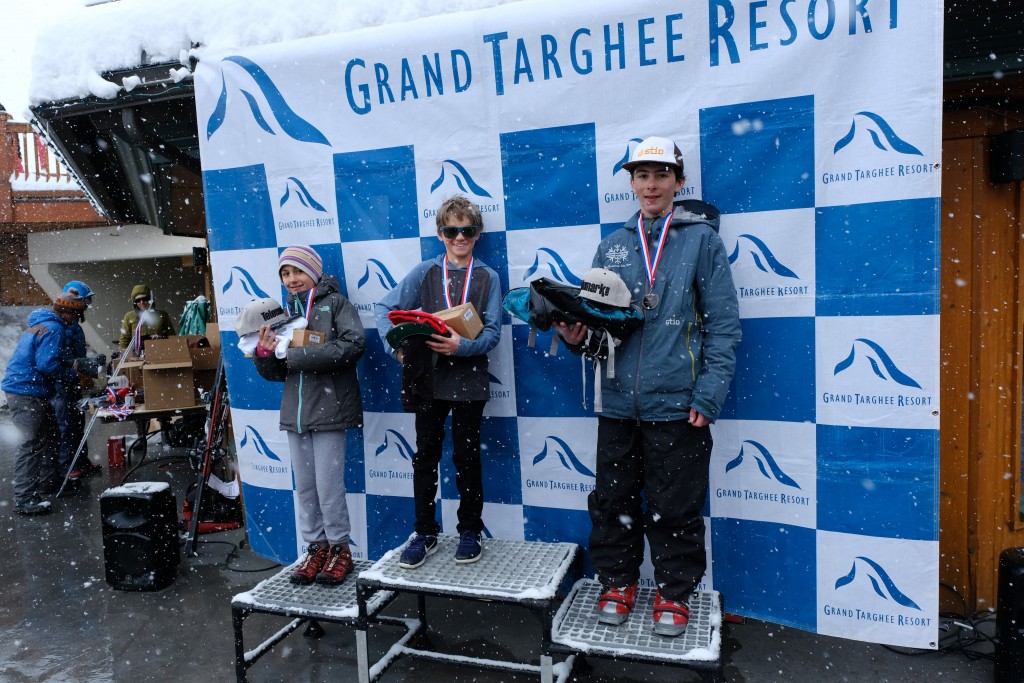 Anthony Tucciarone on the Podium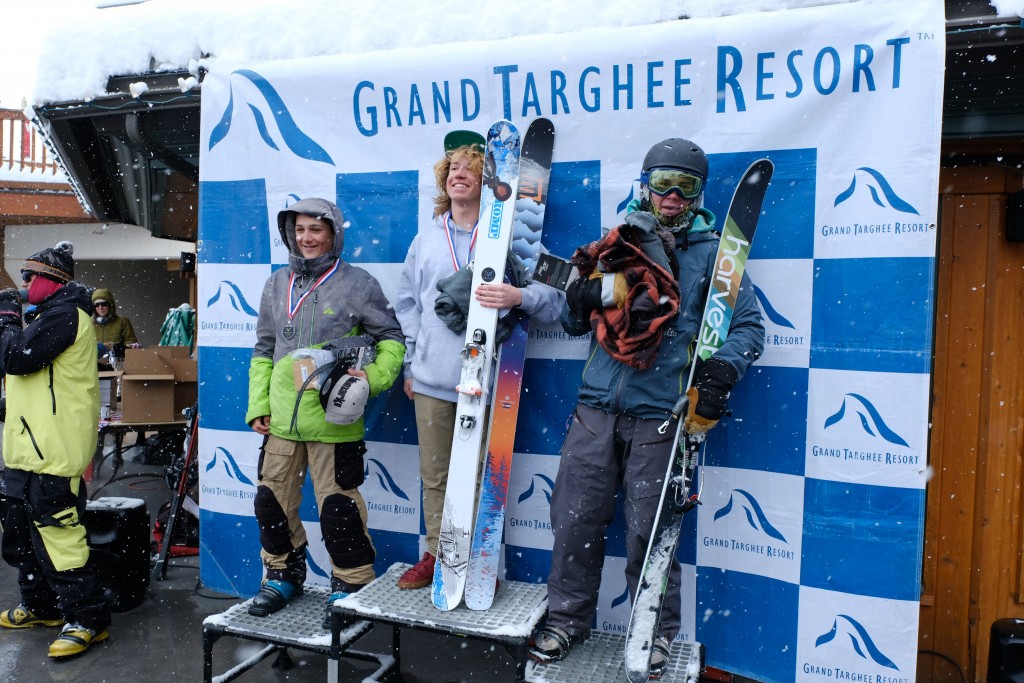 Quinn Keefe on the Podium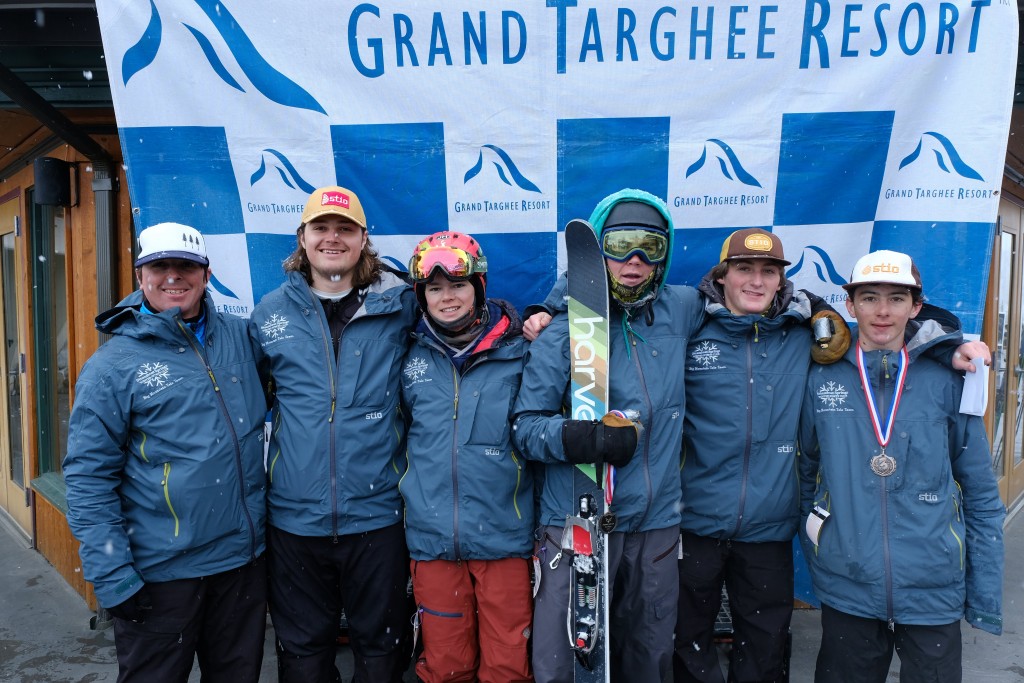 Tele Big Mountain Team
Cross Country
SSWSC athletes had a fun time at the US Nationals Club Relay, and came in 1st place for the Junior Team!
From Left to Right:
Noel Keeffe
Sadie cotton
Waverly Gebhardt
Wyatt Gebhardt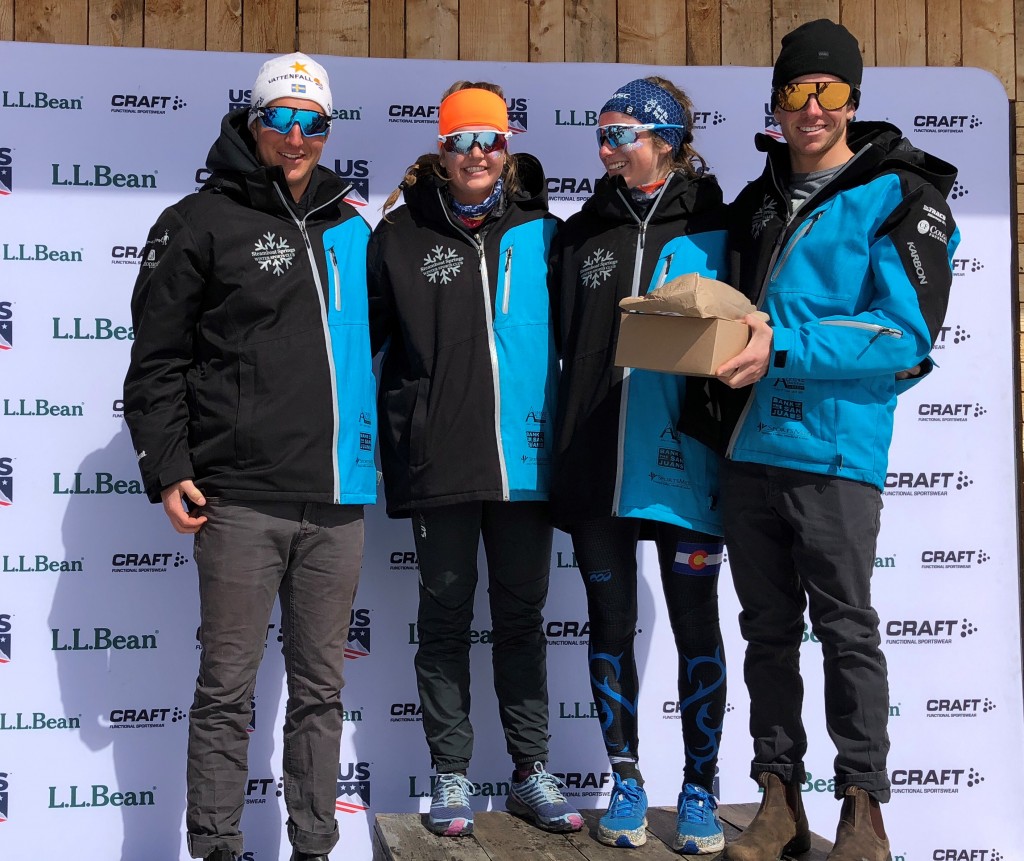 Waverly Gebhardt placed in 3rd in the US Distance Nations Junior 20km Classic Mass STart in Craftsbury, VT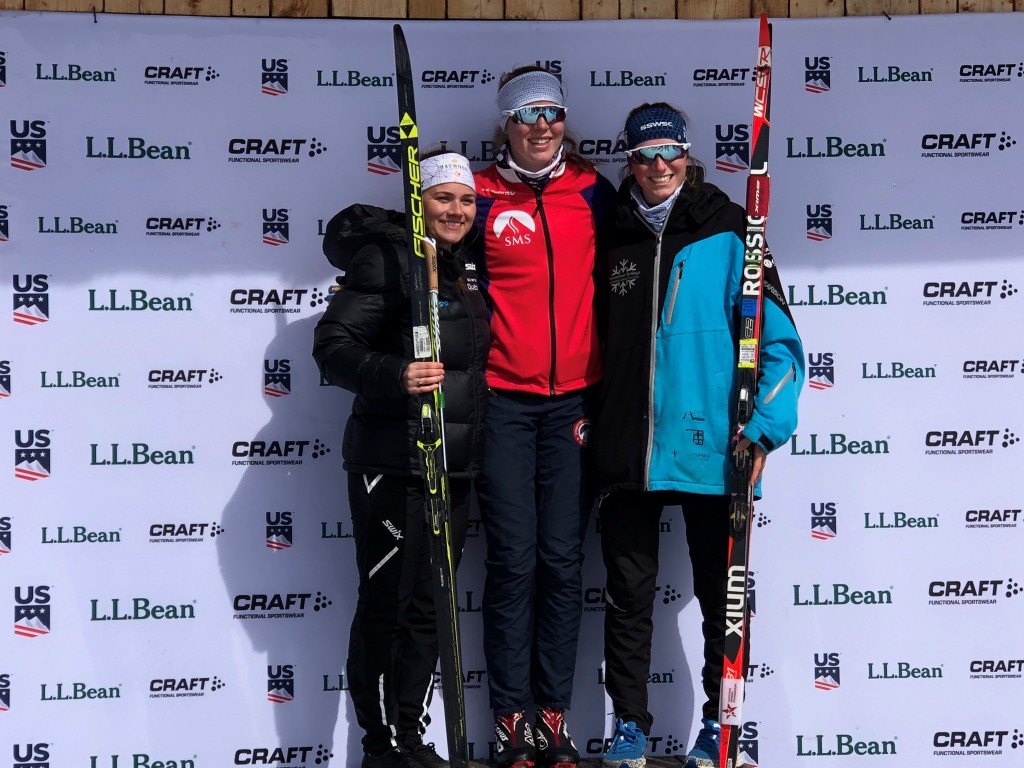 Moguls
The U15 Moguls Skiers closed out their competitive season by representing well at the RQS Championships in Winter Park. Faced with a challenging, rutted course that only got more technical with a foot of snow falling, the athletes really stepped up their game and finished the season on a high note.
In single moguls, Team Steam took 4 of the top 8 places for girls with Carina Creamer in 2nd, Ella Walker in 5th, Anabel Ayad in 6th, Kaelyn Radway in 8th and Lila Boniface in 25th. For boys, Freddie Mickel led the charge, placing 17th. Misha Jensen placed 46th.
In what was most of the team's first duals competition, Carina Creamer was 2nd, Ella Walker, 3rd, Anabel Ayad 4th and Lila Boniface 17th. Freddie Mickel placed 9th and Misha Jensen was 33rd.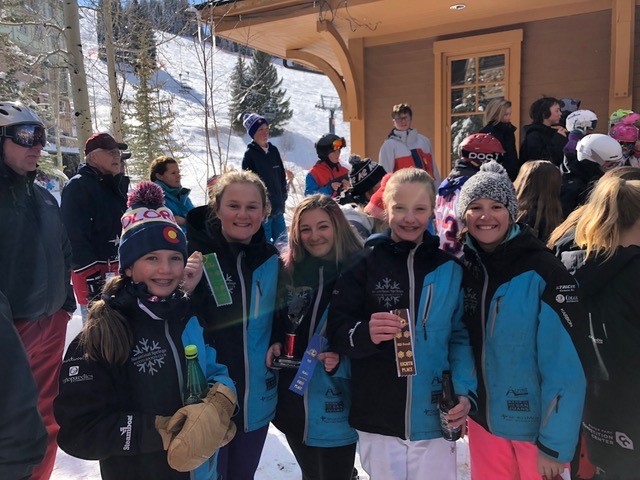 Alpine
Speedy was doing it for America yesterday at Can-Ams, finishing in third place in the Super G to prevent a Canadian sweep of the podium in Sugarloaf, ME. Kind of like Ledecka - he started 49th. Fastest first year U14. Nice!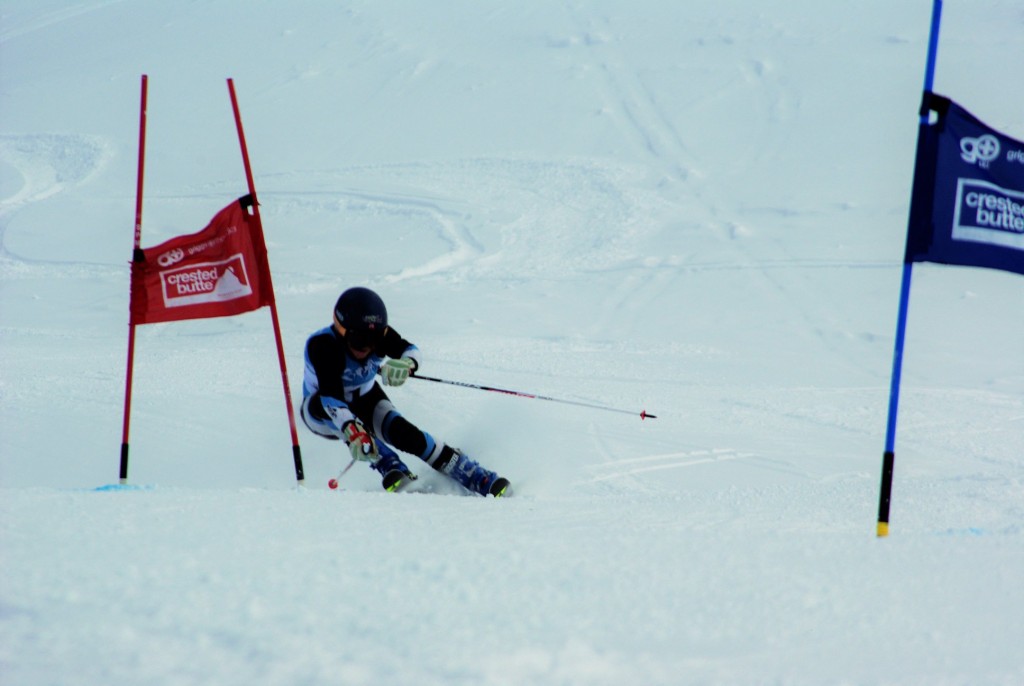 Way to slay Trey Seymour! Skied the fastest 2nd run to a 5th place at the U.S. Junior National Championships GS yesterday, 2nd place among U19s. Elsie Halvorsen kept up her fast skiing at Sun Valley with a 9th place finish. Slalom today, go SSWSC!