Athlete News, March 20, 2020
Strength and Conditioning
SSWSC Athletes, Families & Coaches,
I've attached a 4 week at-home training program for you to continue your training. This is a general program with the intent to get you out & moving with a plan to follow.
This program is focused on the younger age or newer training age athlete (u12-15) and consists of mostly bodyweight exercises but is still a great resource for all ages.
U15+ teams - I will be programming into Train Heroic and plan on publishing that for the start of next week. Athletes, if you have more equipment at home (free weights, mini-bands, pull-up bars, ect.) send me an email and I can adjust your programming. If you do not have a TrainHeroic account yet I will be sending you an invite on how to download the app on your phone to see program.
I will continue to update my youtube page HERE with exercises and routines to add into your day.
Next week I may also try to do some live videos with focus on core, mobility, ect. So stay tuned!
Additionally, I will send out information on how to build your own at-home training program to make sure you are receiving a well-rounded program.
Most importantly know that I am here to help if you feel lost or confused about how to approach your training right now.
Stay healthy, rest, and be active.
Please do not hesitate to reach out.
All the best,
Coach Sady
Freestyle
U15
As you likely have heard by now, Steamboat Ski Resort and Howelsen Hill are both closed for the reminder of the season due to safety concerns around the coronavirus COVID-19. All SSWSC training and programming is now canceled indefinitely and starting immediately. The health and well-being of our athletes, families and staff continues to be our number one priority. You can stay on top of club updates around COVID-19 from this link HERE.
With all of that out of the way Rick and I wanted to say how much we enjoyed coaching all of you this season! It was really fun for us as we saw you improve A TON in your skill development! I personally have not coached this group to this degree through my years at the SSWSC and I'm really looking forward to doing it again next year. I'm hoping that all of you come back for more fun and challenge! The great skiing that you worked for this will be with you forever and we are grateful for your dedication and hard work to get there. No one will be able to take your skills away from you because of your love and joy for skiing!
I'm disappointed to say that we will not be having our end of the year U13/15 party which was scheduled for next week. We had This U15 Video to share with you there but here we are sharing it from over 6 feet away!
I will at one point, (when we can all get together), give you your journals back to you to reflect on, (and build plans from for next year)!
My goal would be to have a get together / picnic thing at one point for our group once all of this coronavirus comes to an end… Stay tuned on that.
We hope to see you out at the water ramps this summer and if you have any questions about it, let me know. It's a really fun time out there to be hanging out bouncing tramp and learning some new jumps in the sun!
Nordic Combined
U16/U18
Hello Everyone,
This season was a shocker. Obviously it's a bummer to end the season without Junior Championships but hey, none of this is under our control so it's not worth worrying about.
I'll be sending out a training plan this evening and I want to stress the importance of filling out your training log for the spring months. Since the season was cut short, I want to make up for that by advising and monitoring all athletes' activity until we can meet as a team again in May.
Anyway, instead of moping about the end of the season, I'd like to take a moment to recognize some of the highlights!
Canden Wilkinson jumped in 10 FIS Cup events in 4 different countries and still managed to excel academically. He was accepted to some very prestigious schools including West Point Academy.
Niklas Malacinski scored COC points at the beginning of the season, qualifying him for the National Team and then went on to place 5th at the Youth Olympic Games in Lausanne, SUI.
Gunnar Gilbertson competed in the Park City COC's and fought through an early-season funk by keeping his mind optimistic and continuing to look upward. I'm proud of his determination and commitment this year.
Max Nye went from rookie to rockstar in 9 months. He jumped 85 meters on our HS100 and tackled the Midwest Tour fearlessly. He brought a new element to our team and is great at understanding the concepts in ski jumping and tinkering with equipment.
Tess Arnone is helping lead the charge for Women's Nordic Combined internationally. She competed at the Youth Olympic Games and Junior World Championships and she has her eyes set on FIS World Champs next year. She's also stepped up to be a key player in our team's growth and camaraderie.
Annika Malacinski has made the most of her season by traveling for a total of 14 weeks out of the country. She competed in COC's across Europe and made HUGE strides on the jump. She will be nominated again for next year's US Women's National Team.
Annika Belshaw competed in pretty much every level this year - from FIS Cup to World Cup as well as the Youth Olympics and Junior World Champs. She was also named 2020 Winter Carnival Queen for her passion for winter sports and outstanding athletic achievement.
Erik Belshaw started the season hot and continued to burn brighter as the season went on. He placed 35th at Junior Worlds and qualified for Youth Olympics - very impressive for a 15-year-old.
Thomas Miller shows the rest of us what dedication means. He is the first to show up and last to leave every training session and work party. He skied his first 10K race in Ishpeming, MI (in the rain, before dawn) and came across the finish line proud and smiling. He juggles personal interests with athletics, even during competition season, and still manages to excel across the board.
Alexa Brabec competed in her first COC event and climbed up the ranks throughout the triple-header weekend. She scored high enough to be nominated to next year's Women's National Team. She also competed in Youth Olympics and Junior Worlds. She is stepping up her game and figuring out how to train and compete as a professional.
Aspen Bennett-Manke was fearless during the Midwest Tour and a delight to have on the team. She follows the footsteps of her older teammates and always pushes herself to ski faster and farther. Even when she's visibly shaken from a crash or trying a new jump, she has a contagious smile and serious grit that gets her through the struggle.
The Team:
• 8 out of 11 athletes had the opportunity to compete in FIS Cup or COC competitions (Canden, Niklas, Gunnar, Tess, Annika M, Annika B, Erik, Alexa)
• 5 athletes hit the Top 30 in a COC (Niklas, Tess, Annika M, Annika B, Alexa)
• 4 athletes will be nominated to the Nordic Combined National Team next year (Niklas, Tess, Annika M, Alexa)
• Our athletes skied in 9 different countries outside the US (SLO, POL, GER, AUT, NOR, CZE, FIN, SUI, and FRA)
• SSWSC athletes competed in 7 out of 9 US Cup events throughout the year
I'm very proud of our athletes. We've overcome so many challenges this year, I can't even begin to recount all of them. Whether it's a social confrontation, adverse weather conditions, canceled competitions or a personal struggle, our team has faced it all and we've always found a way to float on. A phrase kept coming to my mind throughout the year: a smooth sea never made a skilled sailor. The waters were rough for us, but I truly believe that we are better because of it. -Karl Denney
Alpine
U14
Thank you to our coaches who encourage our athletes to speak with kindness and support each other even when they can't be on the snow ...
"Our team continues to impress…Athletes took an hour to write about each of their teammates and what attributes/characteristics they bring to the team. Each athletes will receive an envelope filled with uplifting messages. The results were amazing!"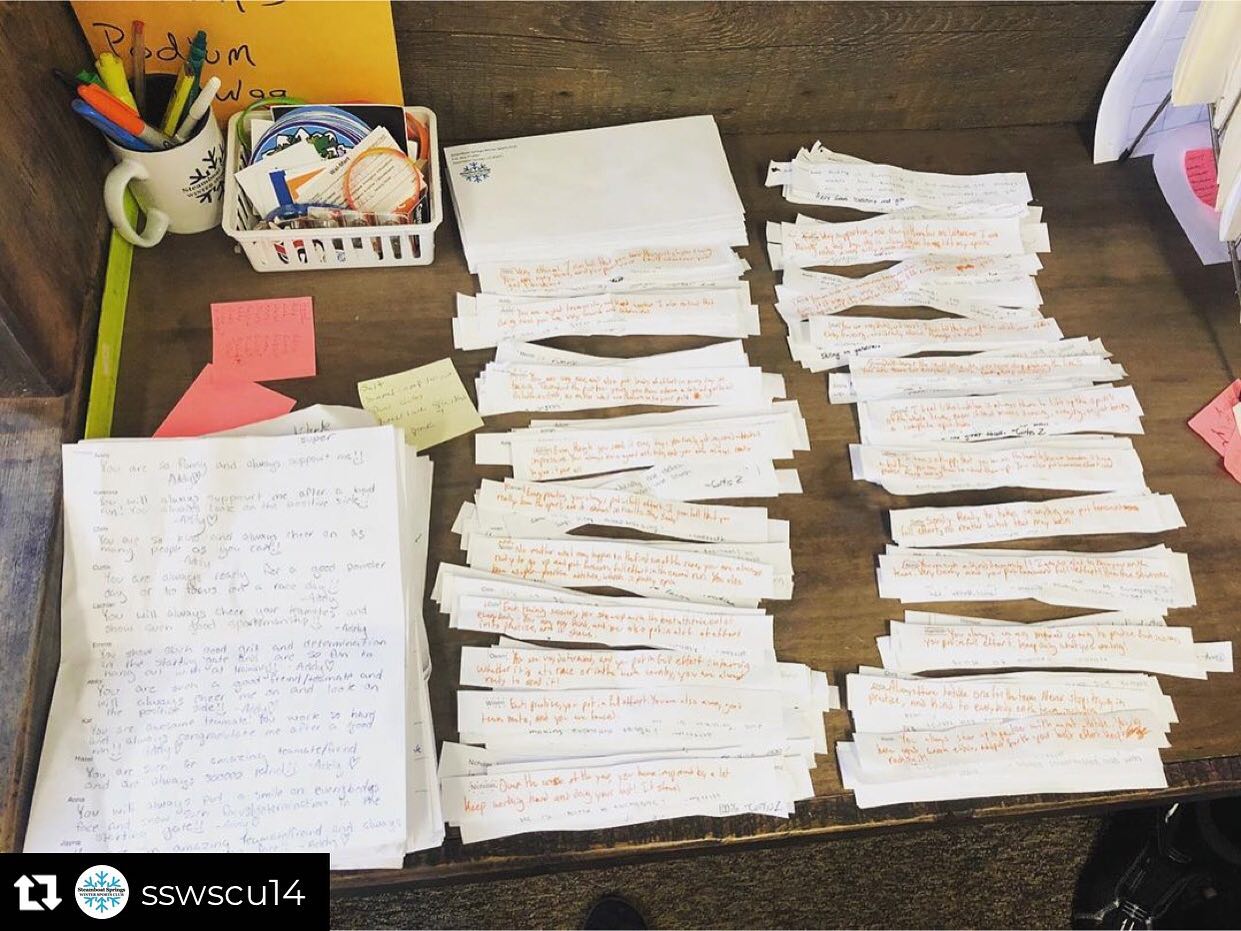 U14 Junior Championships
We had some great results locally with Abby Olson finishing on the podium multiple times and fourth in the overall standings, just barely missing third. Nicholas Bradford wasn't our top finisher for the boys, but was the biggest achiever with an 8th place finish yesterday in SL. Anna Rhodes moved up in the field every day and she was the smallest competitor in the entire race. This certainly is a disadvantage, but her results showed that her skills are on par with the top skiers. At the end of the event, U.S. Ski & Snowboard announced that it was cancelling all remaining races this season, so this turned out to be the last race of the year for these kids. For those wanting to watch the races, you can watch the slalom races again on YouTube, search Steamboat Radio, or find links on the event webpage. Fresh Prints Photography took great photos all week and has organized every photo by athlete and club for easy searching on their website.
Steamboat Mountain School supported the event as presenting sponsor. Check out their winter sports program and college prep curriculum here and check out their video here. Thank you to all our sponsors who supported the event to make it a memorable one for the athletes.
Overall standings are posted at www.sswsc.org/events/U14Champs.

U6
Thank you again for lending us your incredible athlete's this winter. Normally I'd look forward to seeing you all skiing in the spring but it's not looking like it this year. Hopefully we'll see each other over the summer at the Farmer's Market or dancing at the next summer free concert. They all are really amazing skiers for their young ages, and we can't wait to watch their progress over the coming years.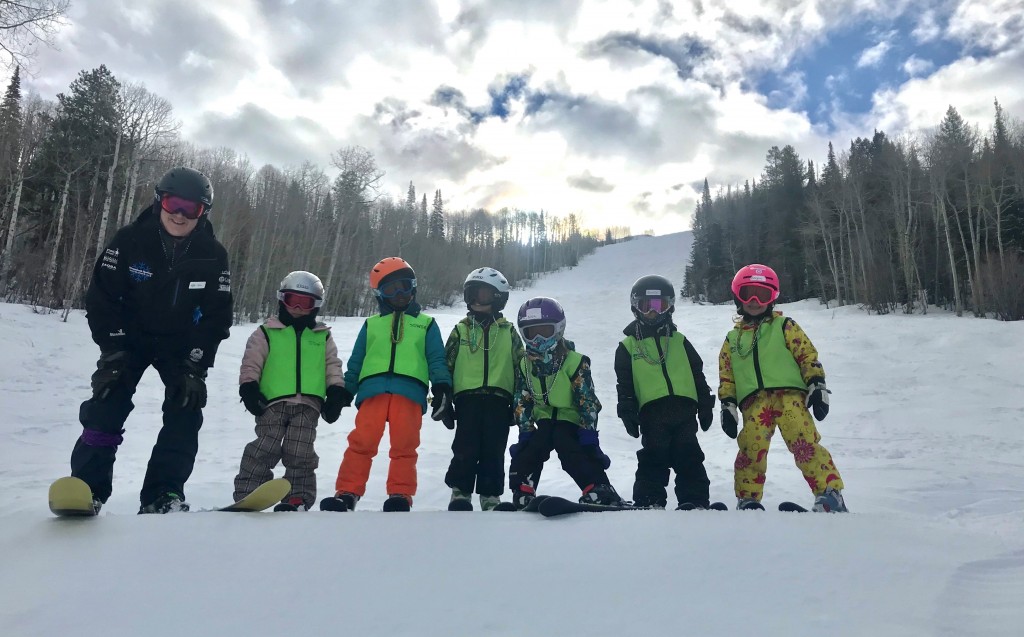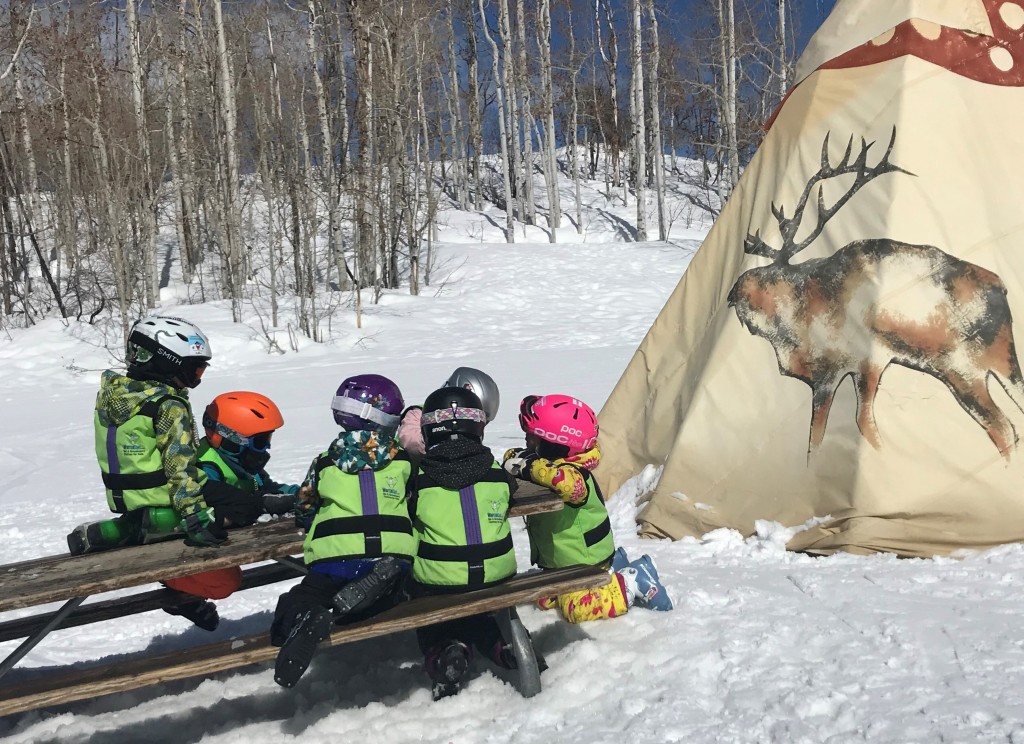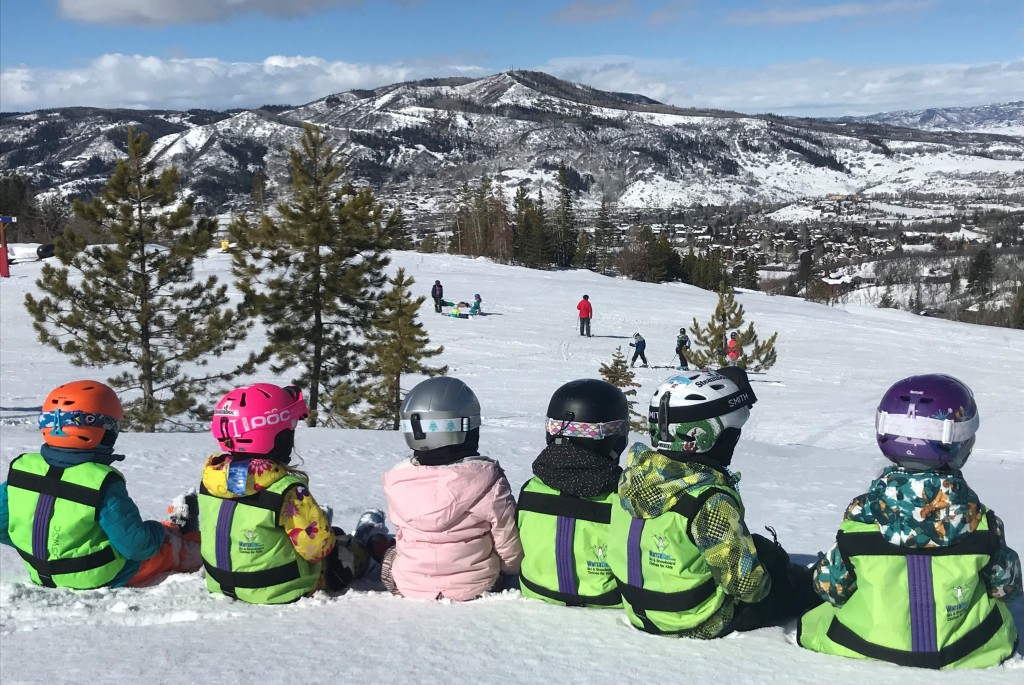 Snowboarding
Slash and Burn results are posted on the event page