Athlete News, March 19, 2021
Snowboarding
On Monday, March 15, SSWSC partnered with Powdertools Snowboard Shop and the Howelsen Hill staff to hold "The Hopefully One and Only, Kid's Only, Banked Slalom in Place of Slash and Burn Because of Covid Banked Slalom". 58 kids from the community came to Howelsen for a fun afternoon on their snowboards, slashing through banks and berms built by the Howelsen Hill staff and SSWSC snowboard coaches. The sun was out, which created an awesome beach vibe for parents spectating from lawn chairs, while staying distanced throughout the jump flats. We were so happy to bring something to the community after the ability to safely bring the traditional Slash and Burn wasn't an option. The kids had a blast, and in the end, that's all that mattered to us! We look forward to bringing back the true Slash and Burn next year, open to all ages, abilities and hopefully travelers.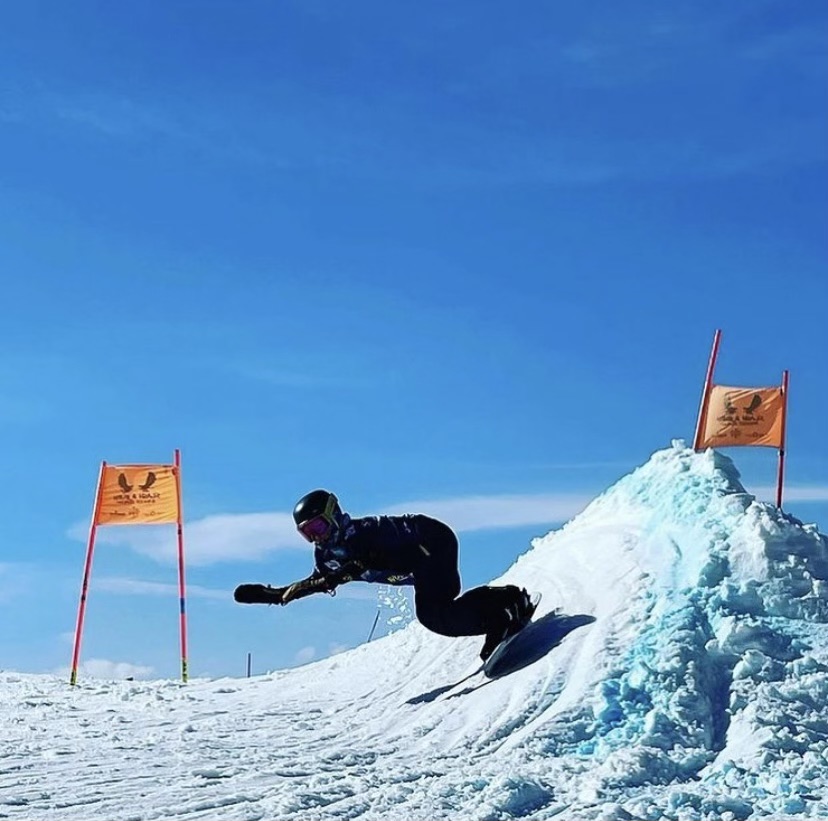 Cross Country
2021 Western Regional Championships*Soldier Hollow, Utah
READ THE ARTICLE IN THE STEAMBOAT PILOT HERE
With USSS Cross Country Skiing Junior Nationals having been cancelled in mid- September2020, the Western Region planned a championship series of three races, back to back, at the 2002 Olympic Venue- Soldier Hollow. This gave athletes from Western Divisions the opportunity to compete on a scale greater than just their region. There were 40 Clubs from five Western Divisions in attendance. Total athlete count was 355. It was a healthy distribution of Cross Country skiing prowess from across the Western United States. The SSWSC XC Program supported 22 athletes for these races.
The races took place this past Thursday, Friday, and Saturday. Events kicked off with a Freestyle Sprint. Top 30 athletes from the morning's 1.4K Qualifier, went head to head in 6 person heats in the afternoon. The SSWSC highlight performance of the day went to Owen Jones, who placed fourth in the Qualifier and won the overall U16 male Sprint Title. Owen's fellow U16 teammates had strong showings, with Grey Barbier taking the silver medal behind Owen, Thomas Cooper earning 9th place, and Henry Magill finishing in 12th position. In the U18/20 race, Wally Magill won the Qualifier and proceeded to take fourth overall in the finals.
In the U18/20 girls Sprint event, Grace Zanni, Sidney Barbier, and Ellery Hodges all qualified for the heats, but none advanced out of their respective quarter final heat. The U16 girl's Sprint event saw Kiri May, Nikita Andre, and Grace Olexa, all qualify for the heats, but again none advanced out of the quarter final heats.
Friday's event was an Individual Start Classic Race. 5k for U16 boys and girls, 5k for U18/20 females, and 10k for the U18/20 males. In the U16 boy's race it was Grey Barbier's time to shine, as he took the win by 19 seconds over Woody West from Bridger Ski Foundation in Bozeman, MT. Owen Jones was just off the podium in 4th, Thomas Cooper in 7th, Henry Magill in 17th, and competing in his first major event, Campbell McLaren in 36th. Tough snow conditions were present for the U16 girl's. SSWSC finishing order was: Nikita Andre 20th, Kiri May 28th, Grace Olexa 37th, Alena Rossi 60th, Suzy Magill 62nd, and Wren Capra 70th.

Top SSWSC finishes in the U18/20 female 5k Classic Race included: Sidney Barbier 18th, Ellery Hodges 23rd, Heidi Andre 31st, Karina Romanova 39th, Ruby May 43rd, and Tinsley Wilkinson 51st.
The U18/20 male 10K Classic Race, saw Wally Magill just 6 seconds from first place, though the top U18 finisher. Trey Jones 12th overall/6th U18. Sumner Cotton 16th overall/9th U18. Griff Rillos 17th overall/10th U18.
Saturday brought the final event and falling snow. It was a 5K Freestyle for the U16 boys and girls. A 10K Freestyle for the U18/20 males and females. It ended up an impressive display by the SSWSC athletes. Nikita Andre (a U14 by age) finished 2nd in the U16 female race. Her teammates- Grace Olexa crossing the line in 6th, Kiri May in 8th, Suzy Magill 38th, Wren Capra 47th, Alena Rossi 57th. Henry Magill waited for the last race of his season to produce his best result, as he won the U16 boy's race. His teammate, Grey Barbier took 3rd. Thomas Cooper earned 8th place. Campbell McLaren finished a solid 24th. In the female U18/20 10K, Grace Zanni came alive with a 6th place overall/3rd U18 finish. Fellow SSWSC skier, Sidney Barbier took 9th place overall/6th U18. Additional results: Karina Romanova 26th, Ellery Hodges 31st, Tinsley Wilkinson 36th, Heidi Andre 43rd. In the male 10K, Wally Magill skied to a 3rd place overall/2nd U18. Griff Rillos took 9th overall/4th U18. SSWSC's Trey Jones crossed the line in 26th and Sumner Cotton finished 32nd.
The Western Regional Championships produced high end racing and was a fine way to wrap up this particular season.
Henry Magill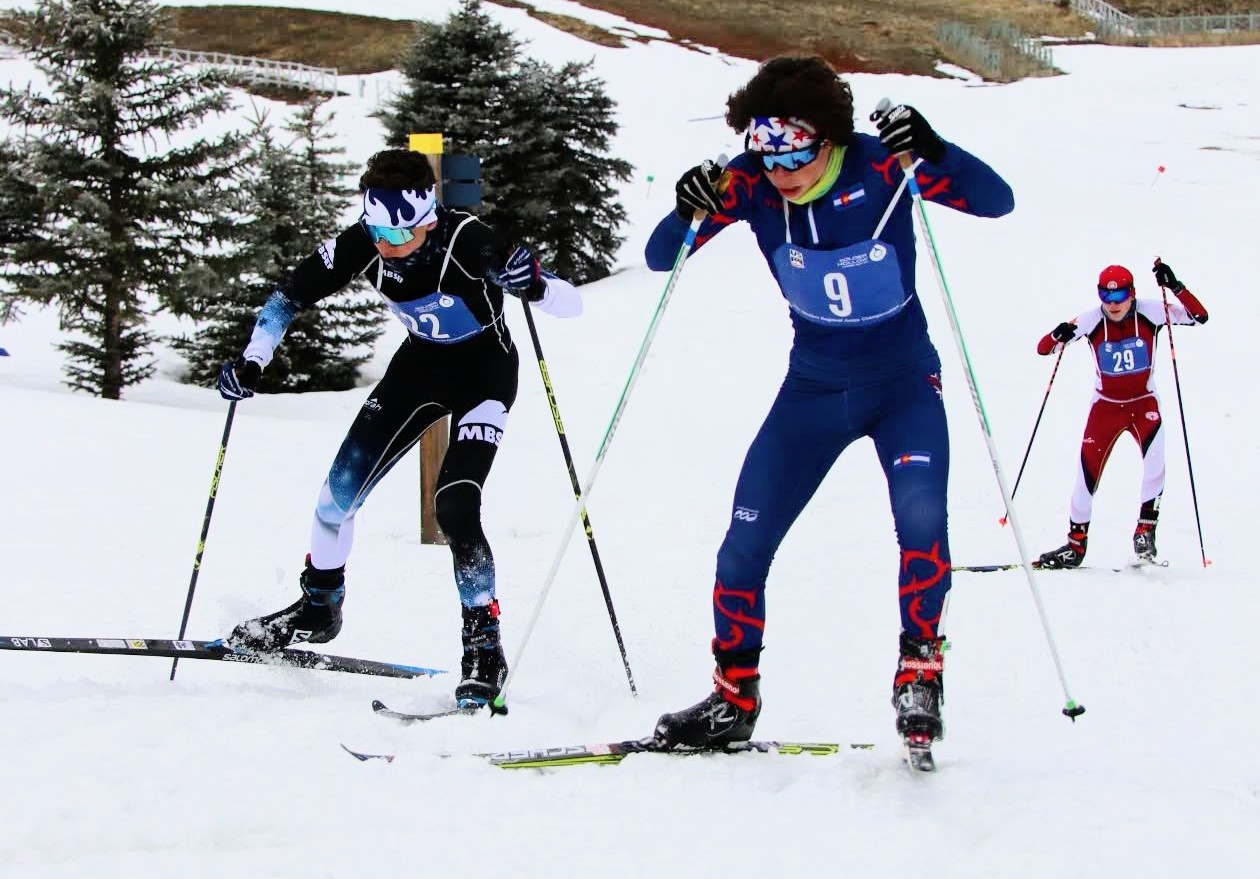 Nikita Andre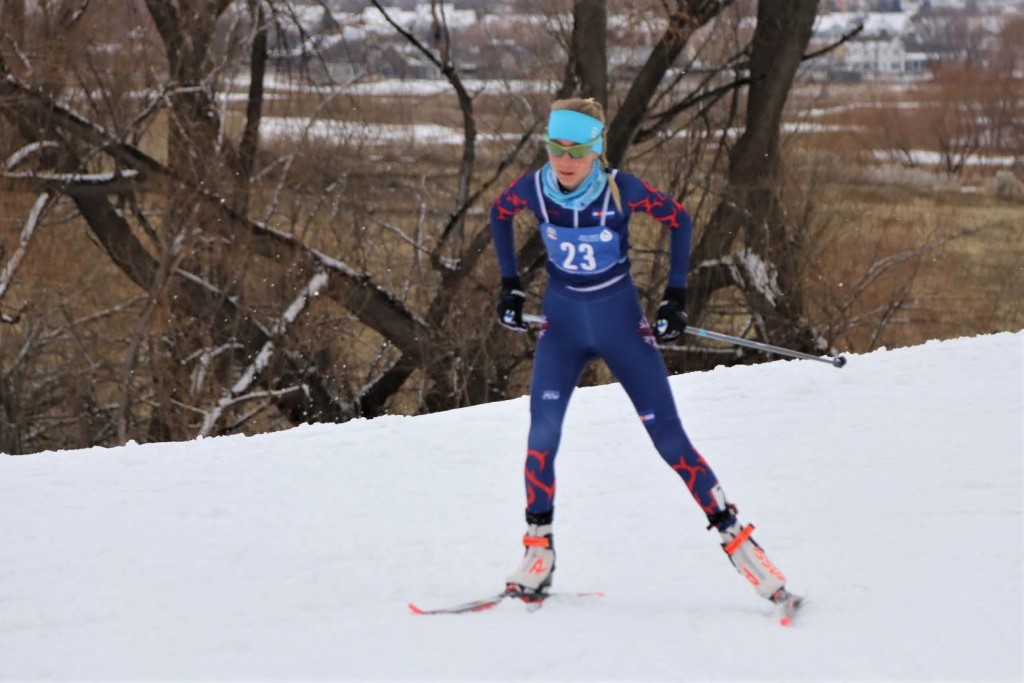 Owen Jones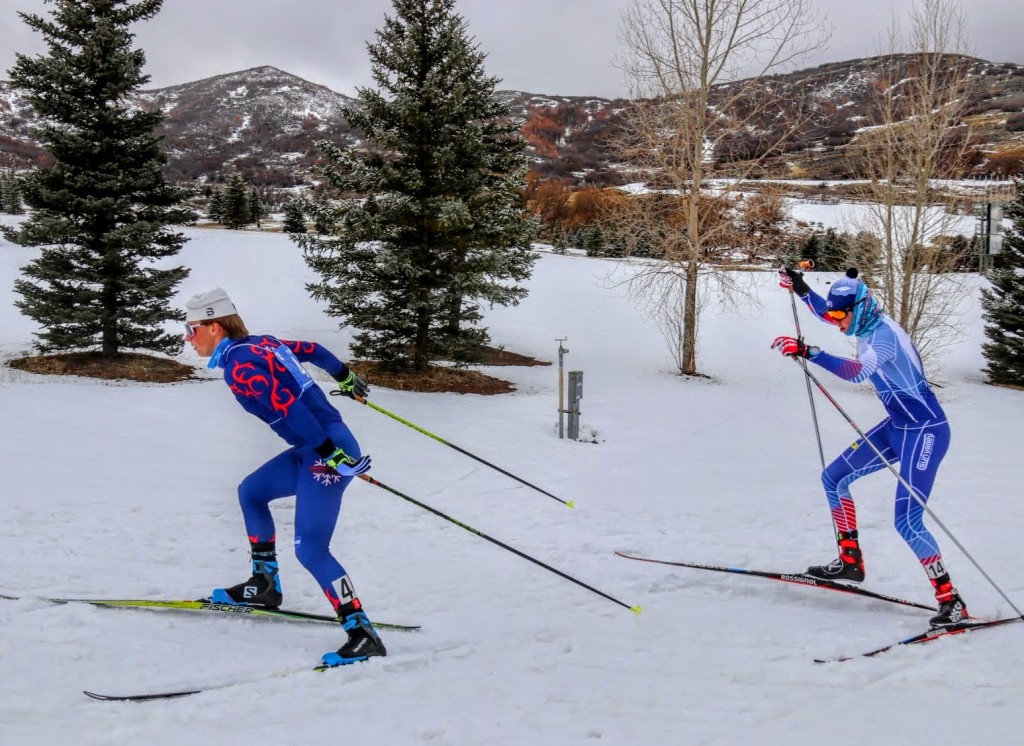 Alpine
u14

The U14 Rocky Championships are a qualifying event, putting the fastest and best athletes in the age group within the region (there are twenty states included in the Rocky/Central Region- this year due to Covid, this event was reduced to just a ROCKY region of 8 states, but the difficulty level of qualifying was just as difficult as traditional years when the race is combined for Rocky/Central athletes.) Qualifying alone is a HUGE achievement for these young racers and sets the bar high, giving athletes the chance to compete with the best in their age group. We are proud to have had the following boys and girls qualify: Abby Olson, Kat Cosby, Hazel Fernley, Anna Rhodes, Merritt Flanigan, Caley Goforth, Bella Fisher, Kinsley Jacobson, Logan Grosdidier, Adrian Beauregard, Caman Beauregard, Cole Contois, Nicholas Bradford, Willem Bradford, Owen Wither, Kade Lawton, Ashton Roth

The girls results were posted in last week's Athlete News: check it out here
The Boys finished the championship strong, with excellent results as well! Read the Steamboat Pilot's Article Here
Boys Super-G Race
2nd Adrian Beauregard
18th Nicholas Bradford
Boys GS Race 1
7th Adrian Beauregard
18th Owen Wither
Boys GS Race 2
8th Adrian Beauregard
15th Owen Wither
Boys SL Race 1
3rd Adrian Beauregard
6th Owen Wither
9th Nicholas Bradford
14th Willem Bradford
15th Cole Contois
Boys SL Race 2
6th Adrian Beauregard
11th Owen Wither
13th Nicholas Bradford
Overall Results
3rd Adrian Beauregard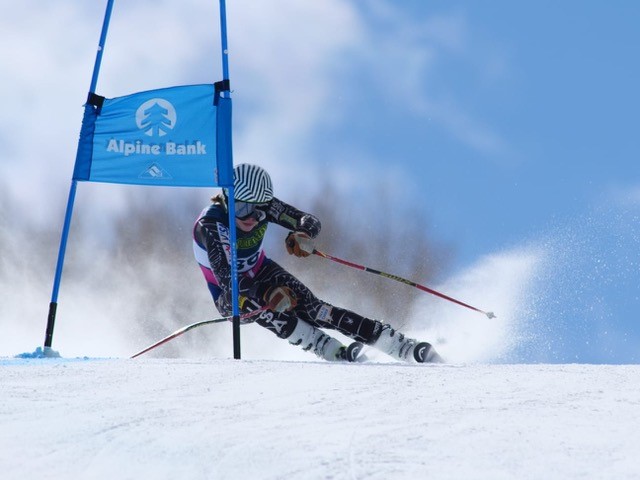 photo credit Cedar Beauregard
Council Cup Highlight Results @ Ski Cooper
Boys Super-G Race 1
Harrison Sherman 8th
Boys Super-G Race 2
Harrison Sherman 11th
Boys SL Race 1
Harrison Sherman 8th
Girls SL Race 1
Jayna Davis 4th
Addy Armstrong 12th
Girls SL Race 2
Addy Armstrong 16th
Girls Super-G
Addy Armstrong 21st
Girls GS Race 1
Addy Armstrong 21st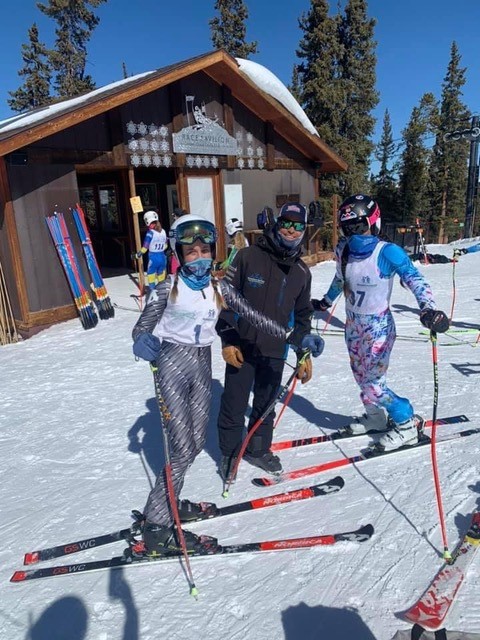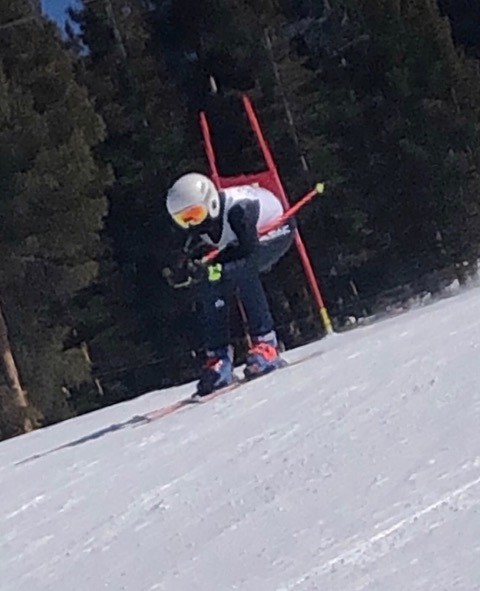 U10
Last day of U10's on Howelsen Hill!

U8
Last day is great for dressing up!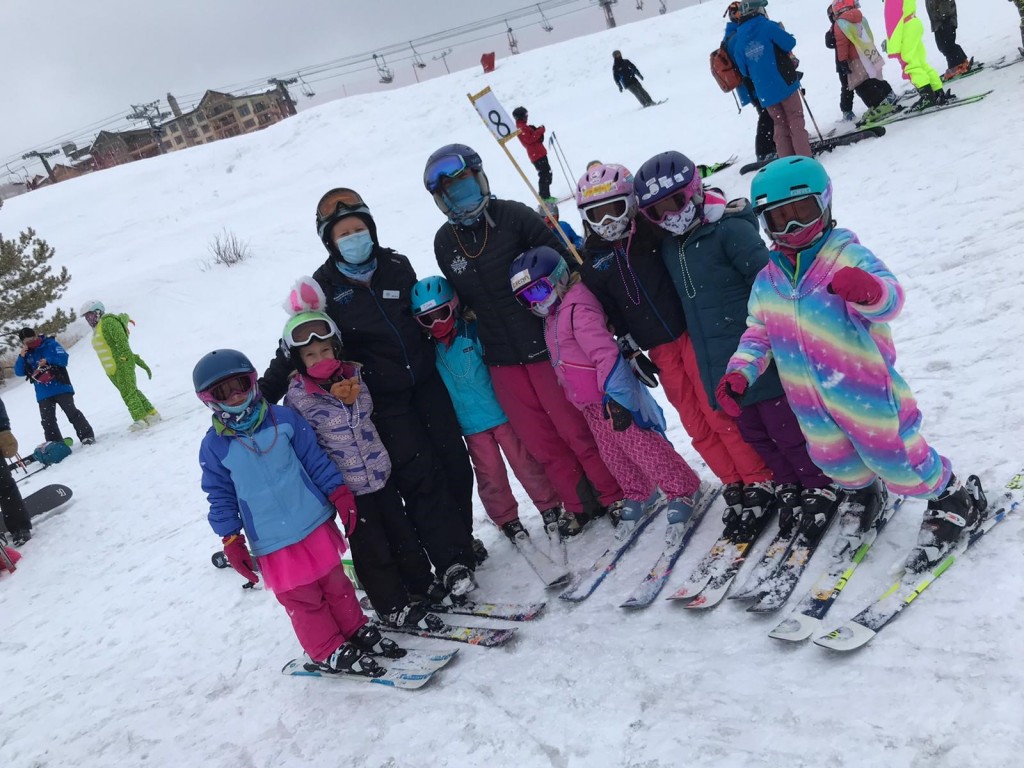 Some U8s received awards from their coach!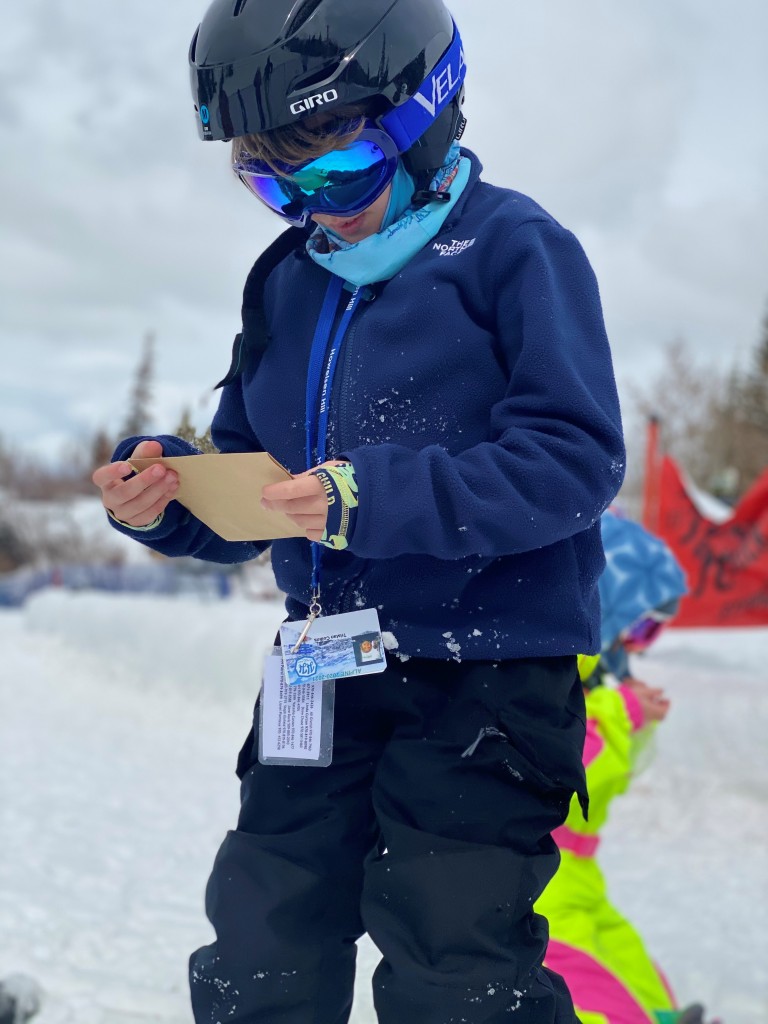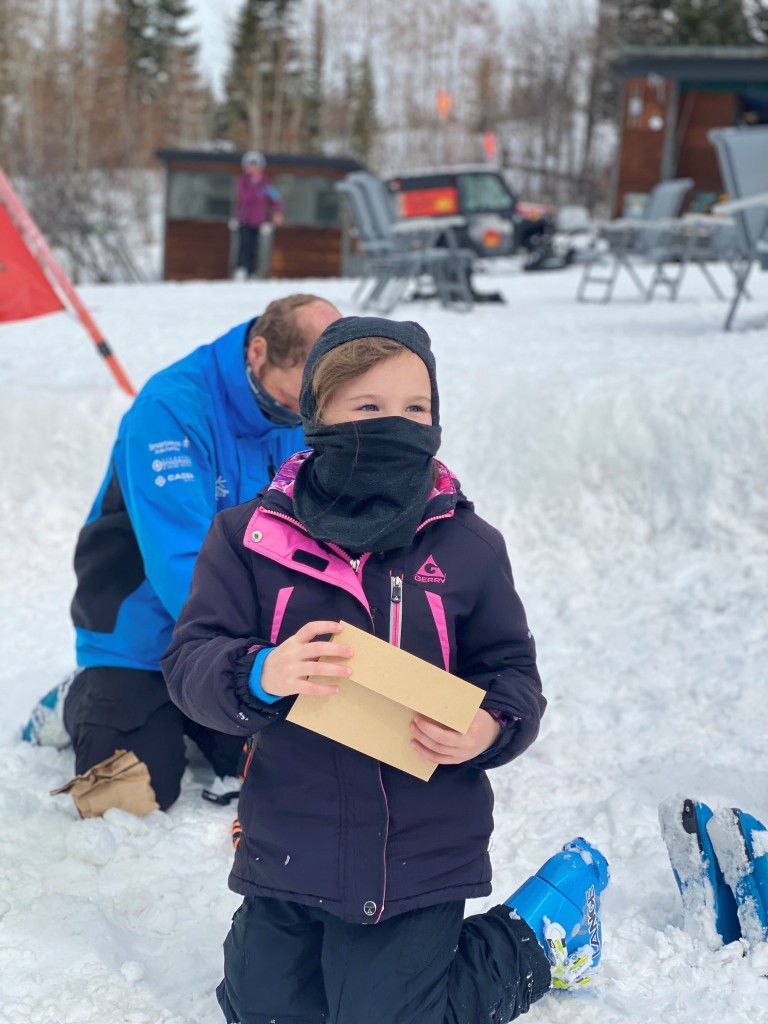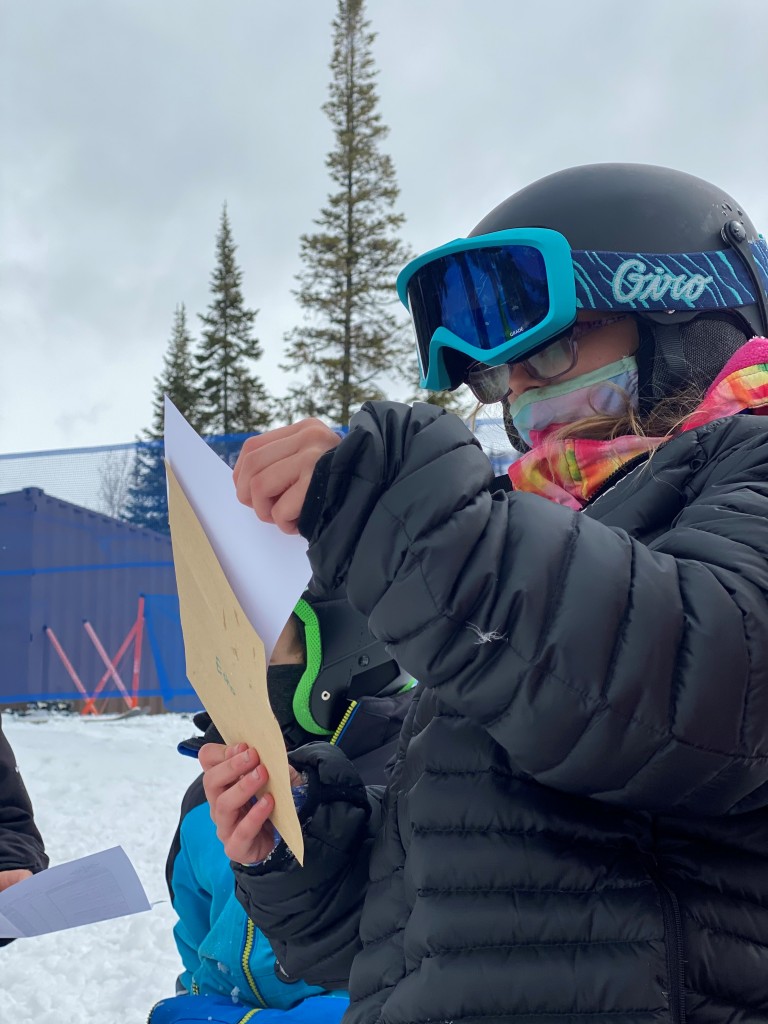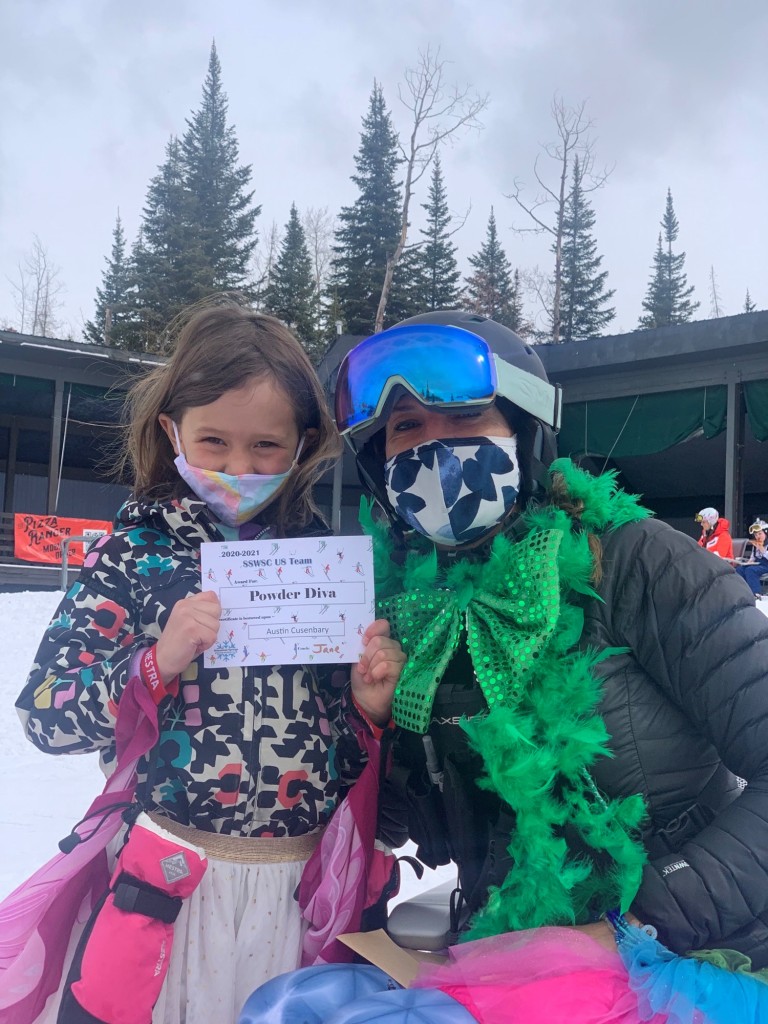 U6
A letter from U6 coach Trence Brown to parents:
Sunday was a bittersweet day. It was a great day of skiing to wrap up the season, filled with lots of fun, smiles and giggles to go around. We had both Jr. Coaches with us, Eliana and Mia from the prior week, so we didn't need any lift rider help.
To say this winter was a challenge would be an understatement… long lift lines, cold days, no snack breaks in the lodges. Through this all, Eliana and I talked about how your athletes rallied this winter and really overcame any obstacles thrown at them… a few tears shed here and there but that's par for the course. We also really appreciated how well you prepared your athletes for training each week. They always showed up with their pass, mask, snacks (never a shortage here) and a great attitude… what more could we ask for!
One of the main reasons I love coaching U6 is seeing the progress 5 year-olds are capable of making in such a short period of time. They all are really amazing skiers for such a young age, and we can't wait to watch their progress over the coming years. I'm guessing most of them will be heading on up to U8 next year as they are all certainly ready.
Sunday was also an emotional day for Eliana and I as it was her last day of being a Jr. Coach with me. For the past 6 years, she's been the best Jr. Coach I could ever ask for and I'm grateful for the experiences we got to share… we sure made a great team. Next year, as a high school senior, she'll have the privilege of being a Senior U6 coach with her very own group. Of course, this means we'll both be in the market for new Jr. Coaches next year. I'm thrilled she'll have this opportunity and she's definitely ready for it.
Thank you again for lending us your incredible athlete's this winter. We so much enjoyed being able to spend our Sundays with them, both skiing with and coaching them. Hopefully we'll run into each other on the mountain enjoying some spring skiing… or at the Farmer's Market this summer or dancing at the next summer free concert. It sure would be nice to have a normal summer.