Athlete News, June 15th, 2017
Alpine
Hello from Mammoth
Hello from beautiful California and Mammoth Mountain,
Despite high winds and some tough visibility at times we have accomplished a great deal here over the first three days. Training has been good, and the free-skiing has been simply phenomenal. There is an unbelievable amount of snow here now. Even at the base of the mountain there is still over a 10 foot snow pack. Yesterday it snowed. Variety of terrain and training options have been, well, Mammoth. Some great news is that weather conditions look to improve. Lighter winds and more sunshine are in the forecast.
Athlete behavior has been stellar for the most part and I am proud to be a part of this wonderful crew. For those who don't know, we're 75 strong with athletes and staff; by far the largest group here. It's a handful to manage but we have a spectacular team of coaches and support staff all working extremely hard for your children.
Jett Seymour Named Colorado Ski Country USA All-Star Athlete of the Year
For the 4th year in a row, a SSWSC alpine racer has been recognized by Colorado Ski Country USA as its Spencer Nelson Colorado Ski Country USA All-Star of the Year! Jett Seymour, who graduated from SSHS this month, took the honors this year for his meteoric rise through the rankings, ultimately earning him a spot on both the U.S. Ski Team and the 23-time NCAA Champion University of Denver Ski Team. Jett finished the 2016 season ranked a respectable 39th in the world for his age in slalom, but things gelled this year as he gained momentum, took an unlikely NorAm win in Stowe, VT, and finished the year ranked number 1 in the world for his age in slalom. Cole Puckett earned the athlete of the year distinction last year, and 2015 was Logan Sankey with 2014 going to Ben Berend.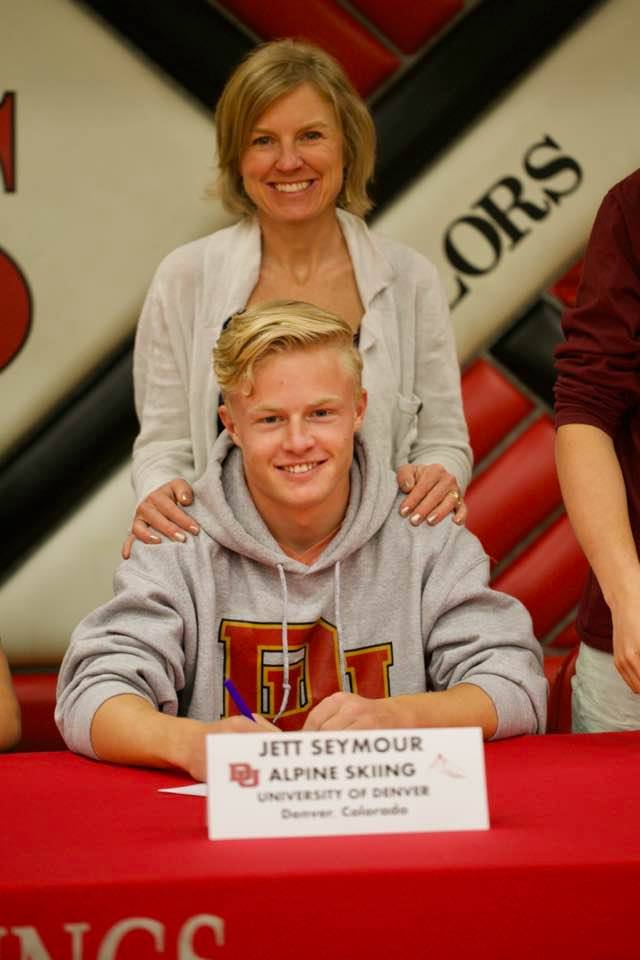 Freeskiing
The Freeskiing Program is back in action at Bald Eagle Lake with our ramp session one in full swing, and our conditioning program starting Monday.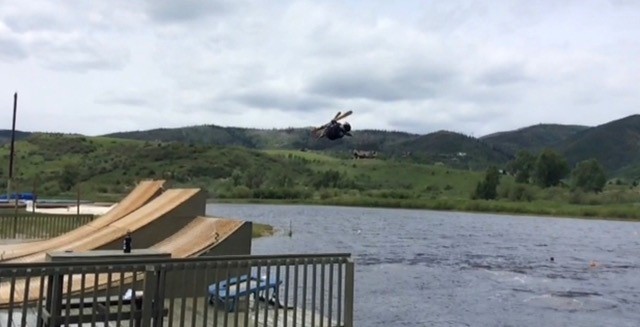 Dave Schlicht works on a left cork 7