Athlete News, July 8, 2016
Cross Country
6 athletes (Jordi Floyd, Kathleen O'Connell, Simon Zink, Wyatt Gebhardt, Noel Keeffe and Finn O'Connell) attended the Western Regional Elite Group Camp in Park City with coach Josh Smullin June 25-July2. 34 Top athletes from the western regions of Rocky Mountain, Far West, Intermountain, Pacific Northwest and High Plains are invited to attend the camp each summer The camp was also attended by US Ski Team Women's head coach Matt Whitcomb. SSWSC XC had the most athletes attending of any club in the western region.
The week began with 3 tests and the SSWSC athletes Represented extremely well!
1) Agony Hill Running Time Trial
1st Place Male Simon Zink- *2nd fastest junior of ALL TIME behind U.S. Ski team member Noah Hoffman!
3rd Place Male Wyatt Gebhardt
2nd Place Female Kathleen O'Connell
2) Rollerski Agility Test
1st place Male- Simon Zink
1st Place Female Jordi Floyd
A video of Jordi and Simon completing the course can be viewed HERE.

3) Double pole time trial on Matched skis
3rd place Males Noel Keeffe
3rd place Females Jordi Floyd
Results from the three tests were totaled up, and Simon Placed First overall among males, and Jordi placed 3rd. Both are likely to receive invites to attend a National Elite Group Camp with the U.S. Ski Team in October. Invites will not be named until August.
The rest of the week consisted of running, strength sessions at the Center Of Excellence, Long rollerski sessions into the mountains of Utah and workouts on the rollerski trails at Soldier Hollow, the site for the 2017 National Championships and Junior World/ U-23 Championships this season!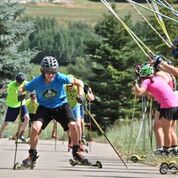 Nordic Combined
What an amazing 4th of July weekend! This years' Jumpin' and Jammin' competition went off in true Steamboat fashion with hundreds of spectators and volunteers cramming into Howelsen Hill to join in the fun. Over 60 competitors from Colorado, Utah, Wisconsin, Canada, and even Finland came together to put on a spectacular 2-day event. Even the U.S. Nordic Combined Team came to town, including Steamboat natives Bryan Fletcher, Taylor Fletcher, Ben Berend, and Jasper Good!
Despite having the big dogs in the field, our very own U18 athlete Decker Dean won the elimination jump on Monday in front of his home crowd! Decker won this event as a Dark Horse when he was 12 and he came back this year with four huge jumps to take the title again!
Check out the full list of results on our web page HERE.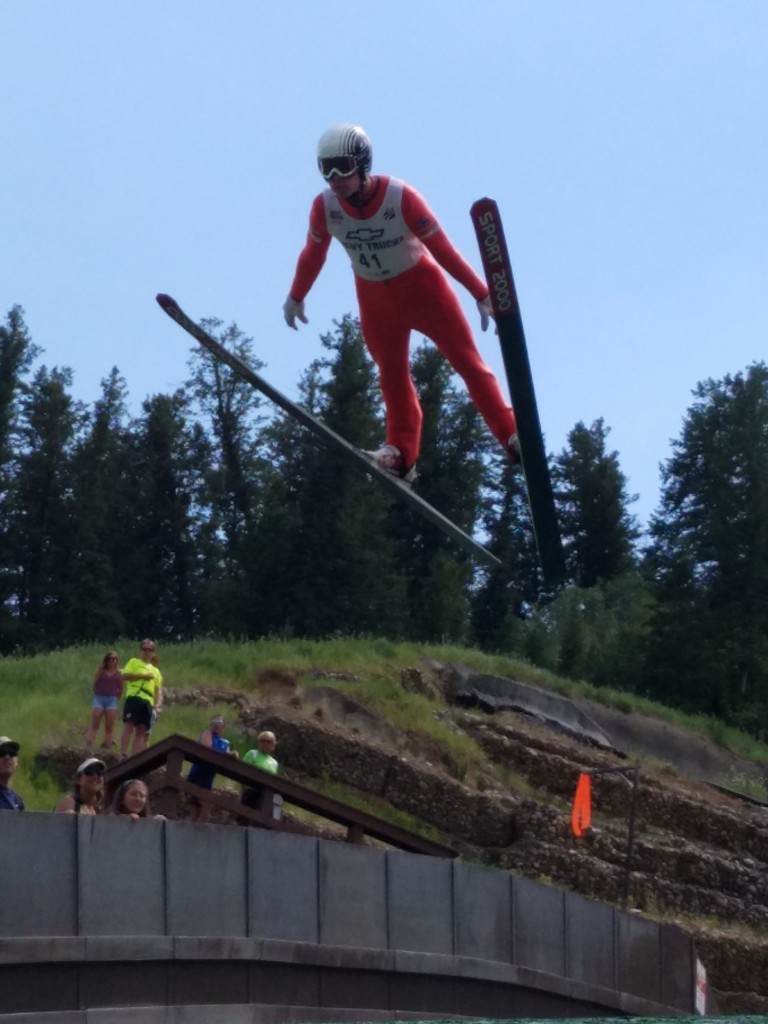 Ben Berend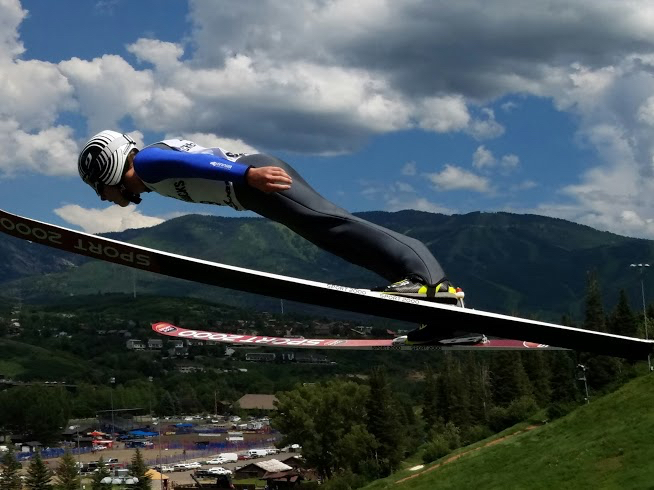 Decker Dean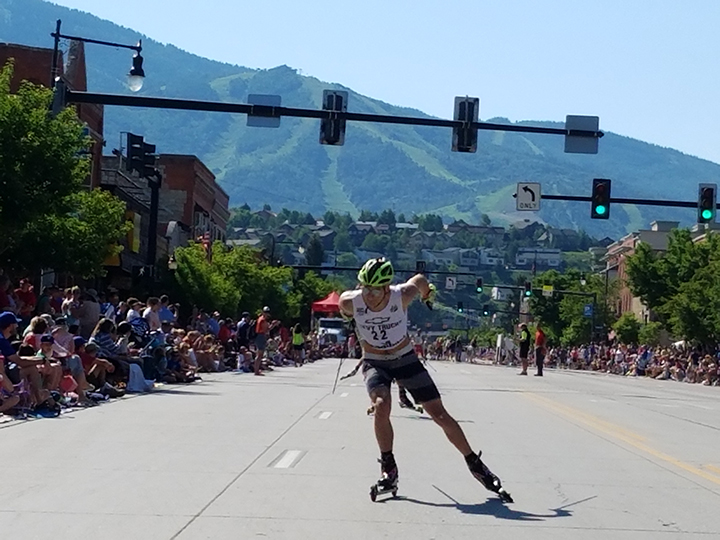 Ben Loomis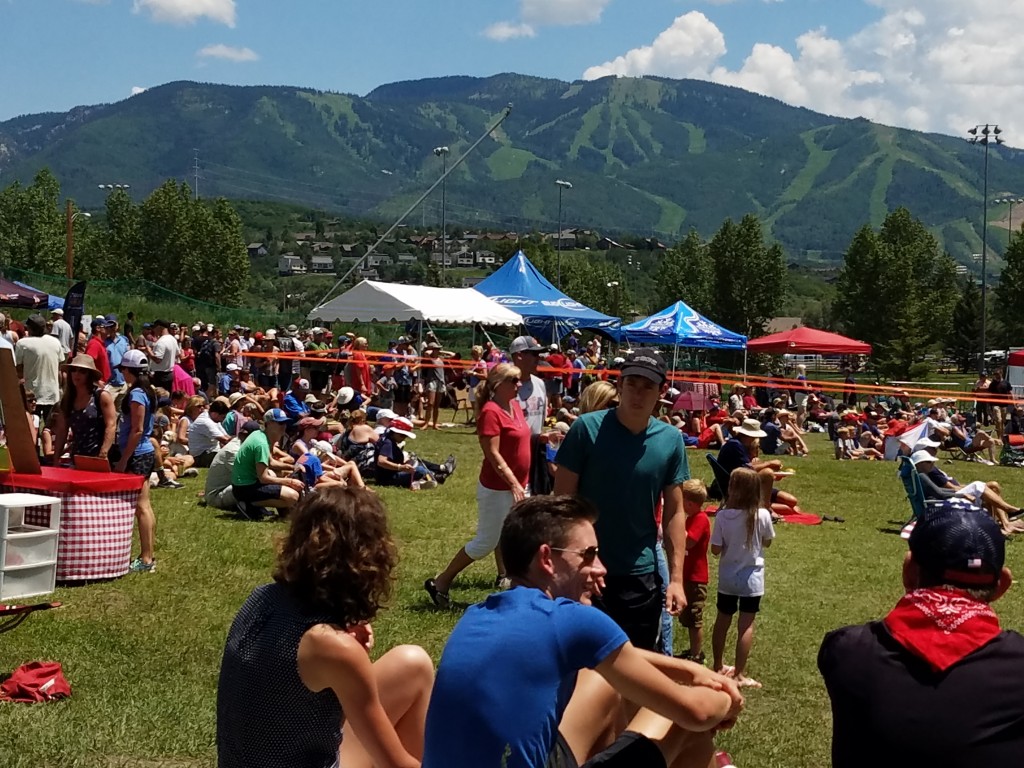 Alpine
The Alpine U16/U19 Athletes are getter stronger, running faster and jumping higher. The athletes track their progress daily in their training logs. Personal best's have been achieved in the Vertical Jump, the Broad Jump, and in the Power Lifts. Our main focuses this time of year are to build strength, quickness and endurance. Even though the work is hard, the athletes have been having fun and motivating each other.