Athlete News, January 5th, 2018
HAPPY NEW YEAR!
Moguls
2018 brings in many new things and the newest and first of all time is the FIRST ANNUAL Town Challenge Mogul Event at Howelsen Hill. Save the Date! January 18th, registration starts at 5:30 with training beginning at 6:20.
GOOD NEWS – you can get tuned up! There will be a day of training prior on the course on the 17th from 6 – 8 pm.
This event will give long time racers a venue to challenge themselves in a way that's different than they're used to as well as folks that have been skiing bumps for some time to rekindle some old feelings of competing against their friends.
IT"S A GOOD CAUSE - Fee is $15 dollars and goes toward a scholarship fund for athletes of the SSWSC.
The event will be held on Howelsen Hill on the skier's right course and jumping though encouraged is not mandatory!



Snowboarding
Last Sunday (Dec 31) the SSWSC Snowboard crew went to Copper to compete in the USASA New Year's Eve Rail Jam. Our kids crushed it!
It was our first freestyle contest of the season. We had six athletes competing.
Age 9&under girls
Rocke Weinberg - 1st
Age 10-13 boys
Jackie Clemente - 22nd
Age 10-13 girls
Gigi Boyd - 9th
Age 14&over men
Marty Boyd - 1st
Jake Suchowski - 7th
Rowan Drake - 12th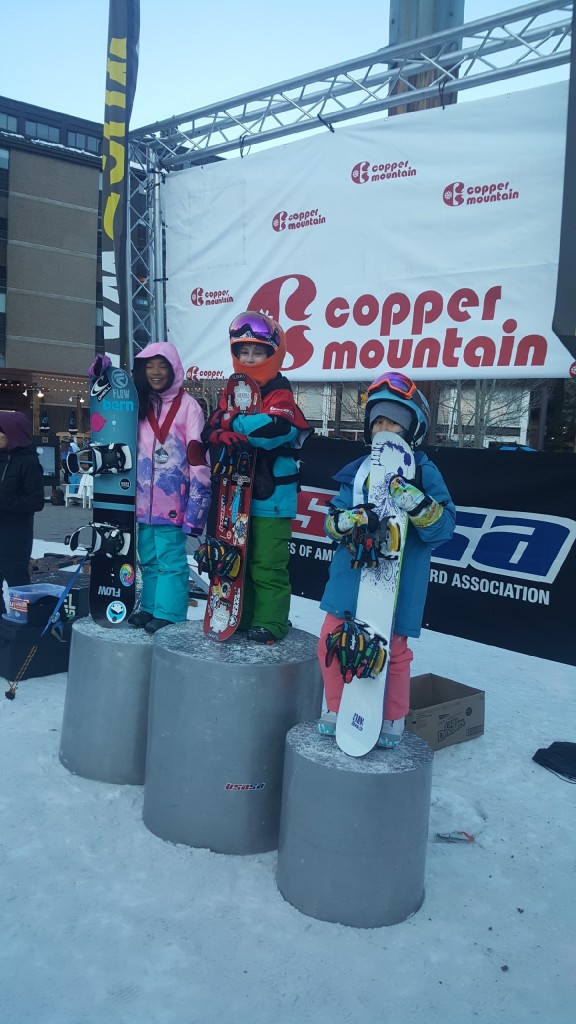 Rocke Weinberg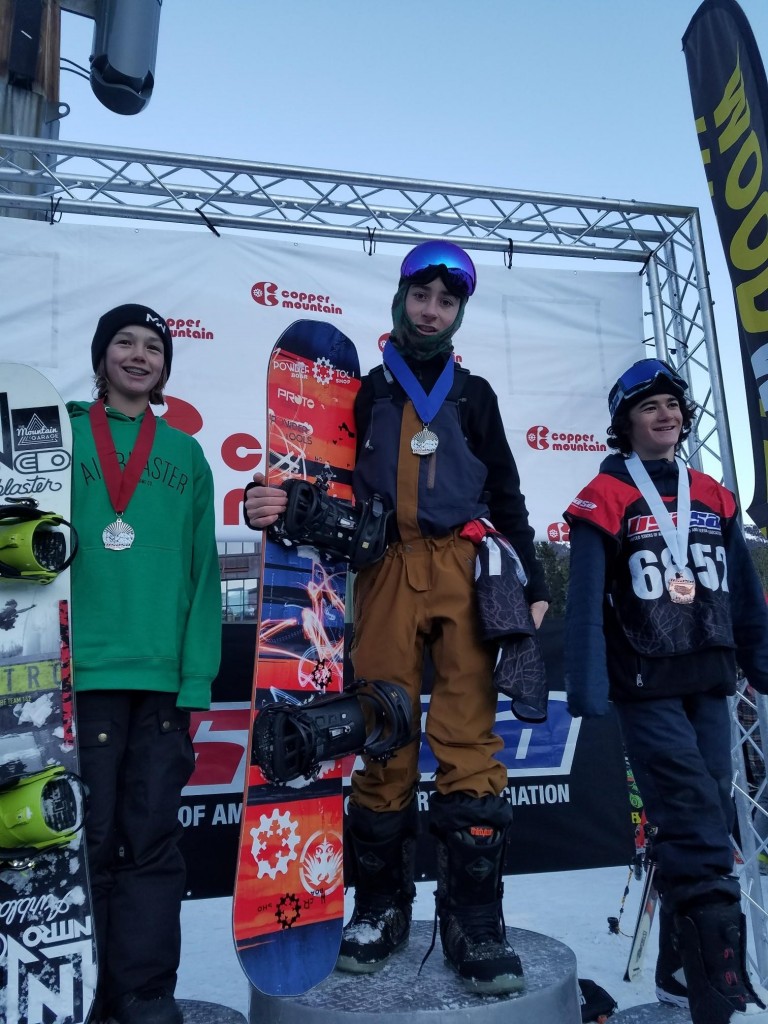 Marty Boyd