Athlete News, February 24th, 2017
Alpine

The Steamboat Springs Winter Sports Club U16 Athletes competed in their Regional U16 Junior Championship Qualifier Races last week. All club teams from Colorado, New Mexico, and Arizona competed in these qualifying events. The qualifying races were 2 GS races at Eldora, and 2 Slalom races at Loveland. Steamboat put down some strong results.
In the GS race at Eldora the Steamboat boys had 9 athletes in the top 20. Noah Riemenschneider laid down a smoking second run, and won the race! His teammate Jack Reich was a scant 6 hundreths of a second behind Noah in second place. Noah and Jack were followed by teammates Marat Washburn in 5th, James Lahrman in 7th, Cole Gedeon in 10th, Kyler Armstrong in 11th, Phenix Tatge in 16th and Jack Rotermund in 20th. The ladies also had a strong showing in the GS with Sequoia Anstine in 6th, and Alex Blair was 11th (5th and 10th respectively for U16's).
In the first slalom race at Loveland, Steamboat again had a strong showing on the Men's side with 7 Steamboat boys in the top 15. Colton Sankey led the way for Steamboat in 3rd. He was followed by teammates Marat Washburn in 4th, Cole Gedeon in 6th, Jack Reich in 7th, James Lahrman in 8th, Kyle Kagan in 14th and Kyler Armstrong in 15th. And Sequoia Anstine was 12th for the Steamboat Ladies in both Slalom races.
Marat Washburn had an excellent day on Sunday at Loveland in the Slalom, finishing in 3rd place overall. Marat was followed by teammates Jack Reich in 4th place and James Lahrman in 5th place. Sunday marked the end of the Regional Championship Qualifying events. Steamboat qualified 17 athletes for the Rocky Central Regional U16 Championships. Their names are:
Sequoia Anstine, Kyler Armstrong, Alexandra Blair, Emily Craig, Cole Gedeon, Kyle Kagan, James Lahrman, Jake Olson, Helenka Ostaszewski, Jack Reich, Noah Riemenschneider, Nicholas Richeda, Jack Rotermund, Finn Sadler, Colton Sankey, Phenix Tatge, Marat Washburn.
Also of note U16 teammate Nicholas(Nico) Richeda of SSWSC recently returned from the prestigious 7 Nations Cup in Hintereit, Austria. Nico placed 11th in the Slalom (2nd American) at that event. Because of Nico's invitation to the 7 Nations Cup he is and automatic for U16 Regional Championships and U16 Nationals.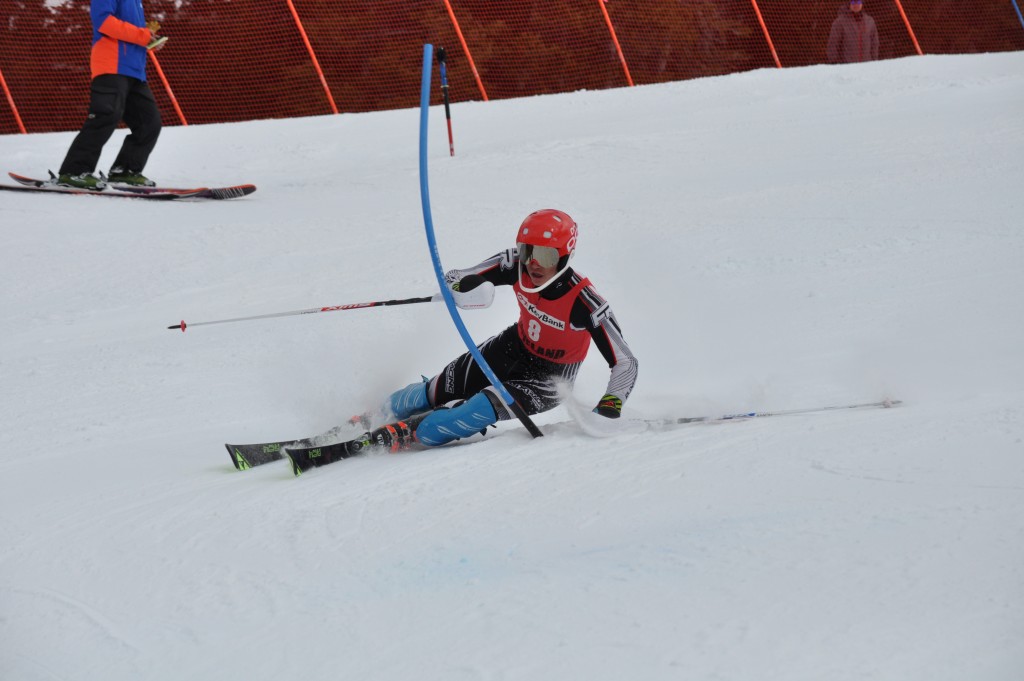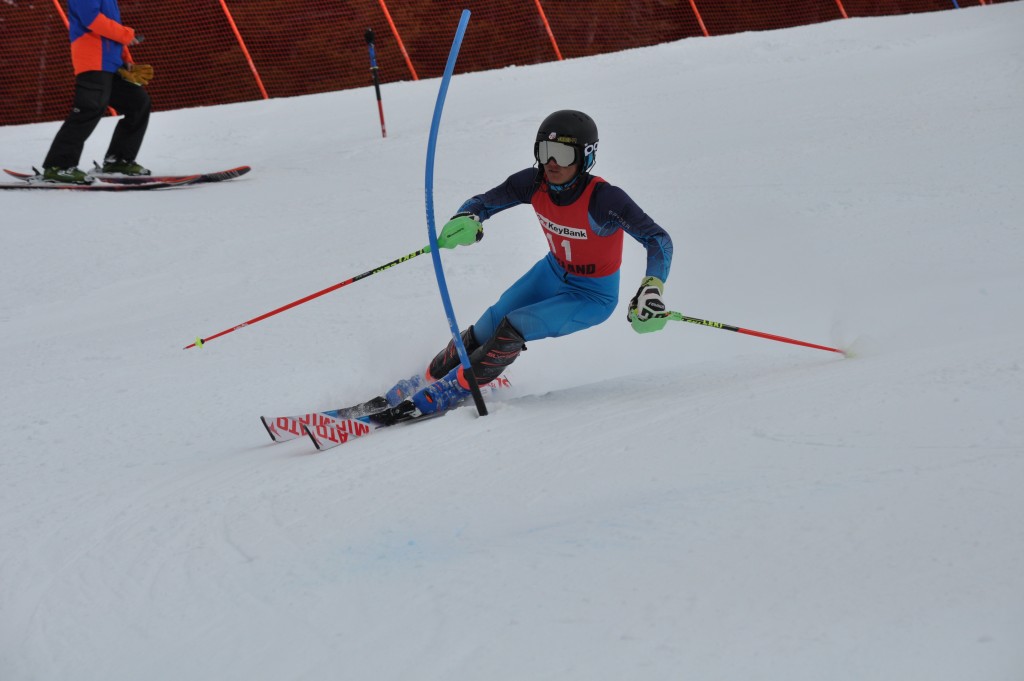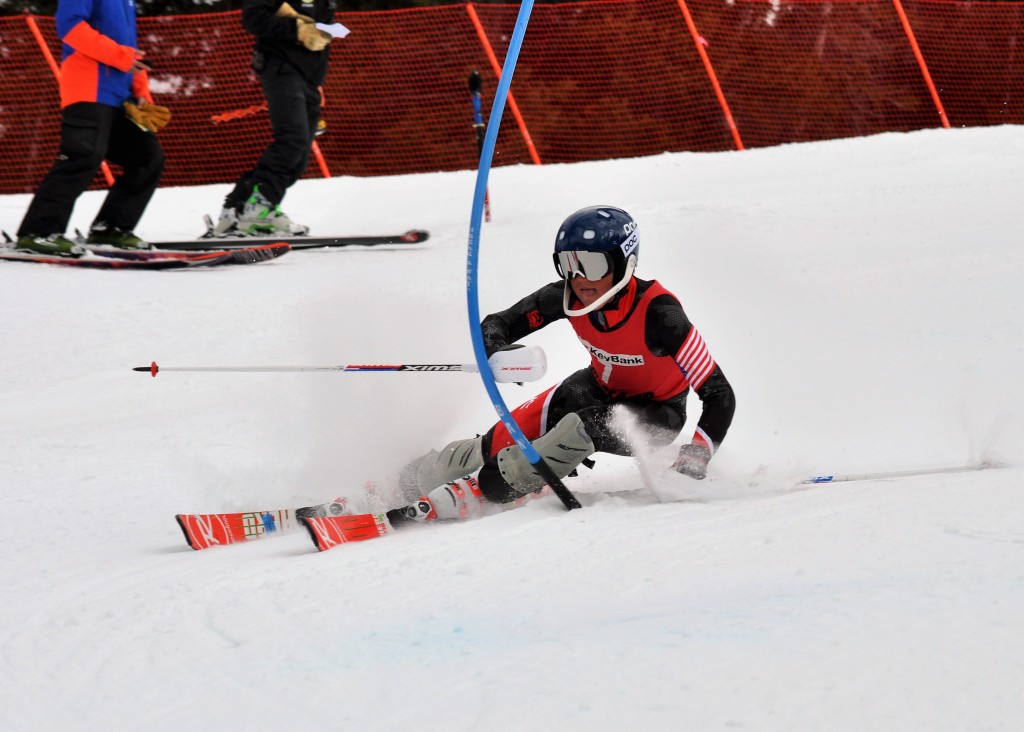 Freeskiing
This weekend the SSWSC Hosted the USASA Rocky Mountain Series for a Halfpipe event in the Mavericks halfpipe at Steamboat Resort, and A rail jam in the new Howelsen Hill Terrain Park. This was the first Pipe event we have had in Steamboat in several years, and the first USASA event in a couple. The Steamboat athletes enjoyed the home field advantage, with Jon Kolvereid measurably improving his comfort in the pipe on a daly basis. Charlie Greene posting his best result, along with Wiley Wagner standing atop the podium for the first time.
Here are the results

Rail Jam
Freeskiing Boys 10-13
• 2 Wiley Wagner
• 3 Charlie Greene
• 4 Logan Spiegel
• 5 Blake Clemente
• 7 Owen Taylor
• 10 Cael McCarthy
Freeskiing Girls
• 2 Riley Jacobs
Freeskiing Boys 14 and over
• 1 Liam Baxter
• 4 Kai Doyle
• 7 Alex Spiegel
USASA Halfpipe Event
Freeskiing Breaker Boys (12 - 13)
• 5 Owen Taylor
Freeskiing Breaker Girls (12-13)
• 1 Riley Jacobs
Freeskiing Menehune Boys (10- 11)
• 1 Wiley Wagner
• 5 Cael McCarthy
Freeskiing Youth Boys (14-15)
• 2 Liam Baxter
• 4 Jon Kolvereid
• Sean Boyne

It was a great weekend with perfect weather, The pipe was in such great shape that the judges couldn't resist taking a few runs once the competition finished.


Owen Taylor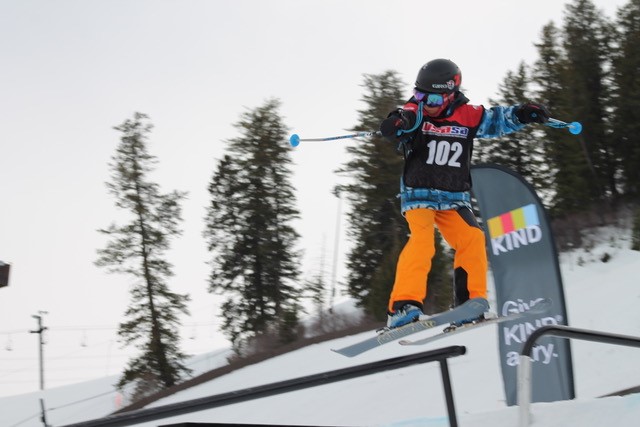 Cael McCarthy
Freestyle
High Performance Team
Last weekend the HP team ventured across the boarder to Canada to the World Cup site of Val St Come, Quebec for the second stop on the Nor-Am Tour. Quebec was exceptionally nice to us in regards to weather for the first three days with a couple of inches of fresh snow prior to the first day of training allowing the freshly built course to soften up, followed by three days of warm weather and the occasional sun and blue sky.
DAY 1 SINGLES
Avital Shimko, Lane Stoltzner and Trudy Mickel put down great runs in qualifications which saw them all qualify for top 16 finals in 2nd, 5th and 7th place respectively. Unfortunately Maggie Ryan just missed out on finals placing 18th due to a couple of minor errors throughout her run.
The finals were almost 4 hours after the morning qualifications which meant the course was a completely different due to warm weather, sun and a lot of traffic in the mens competition. The girls made the adjustments required in finals to ski the now slushy big bumps and all put down clean top-to-bototm runs. In particular Avital Shimko, out down her best run of the week with absolutely no errors and the best I have seen her ski and jump to date, which qualified her for the Super-Final in 1st place. Meanwhile Lane Stoltzner also qualified for the Super-Final in 5th place and Trudy Mickel just missed out, finishing in 7th place.
This was the first time Avital has qualified in 1st place for the Super-Final which is a great achievement. After qualified 2nd and then 1st she was looming to put down the same run again for the third time today. Unfortunately she had a slight bobble in the middle section and a deep landing on the bottom air which ended her in 5th place overall. Whilst this was not the result she was looking for, I am extremely happy with her overall performance over the day and am excited about the direction both her skiing and jumping is going.
Lane Stoltzner on the other hand had nothing to loose going into the Super-Final in 5th place, she put down a clean fast run with big jumps, placing her in 3rd place overall.
DAY 2 - DUALS
It is always tough to get up on Duals day and back it up, and this Sunday wasn't any easier with rain and grey sky to welcome us. But the girls went into the duals qualifying rounds fired up and ready to attack. They all won there duals in the Round of 32 and moved on to the top 16 finals. Trudy Mickel unfortunately came up against the number 2 seed (Val Gilbert of CAN) and came a little stuck on the bottom air and lost.
Maggie Ryan, Lane Stoltzner and Avital Shimko all went on to win their duals in the round of 16 and the round of 8 as they won against the higher seeded athletes and advance to the Final 4. This meant Team Steam had 3 out of 4 women in the Final 4, the first time there has been 3 of 4 athletes from the same team in the final 4 on Nor-Ams in the last 8 years .
So after battling it out against each other and Val Gilbert of Canada, Avital placed 2nd, Lane 3rd and Maggie Ryan 4th. Unfortunately the girls were unable to takedown Val Gilbert, but I was extremely impressed with their level of composure and consistency throughout the day.
So far Team Steam has achieved a top 3 result/podium at every Nor-Am start with a total of 5 podiums after 4 starts. No time to rest though as we are currently enroute to next stop on the Nor-Am tour …… North Star California where there is apparently 24inches of fresh snow awaiting us.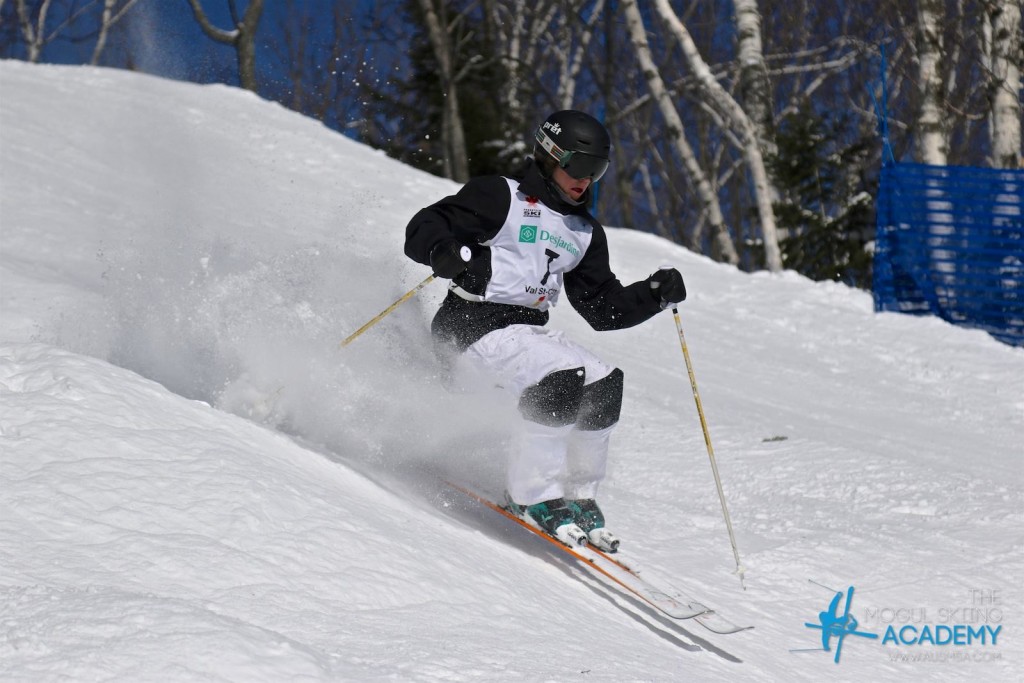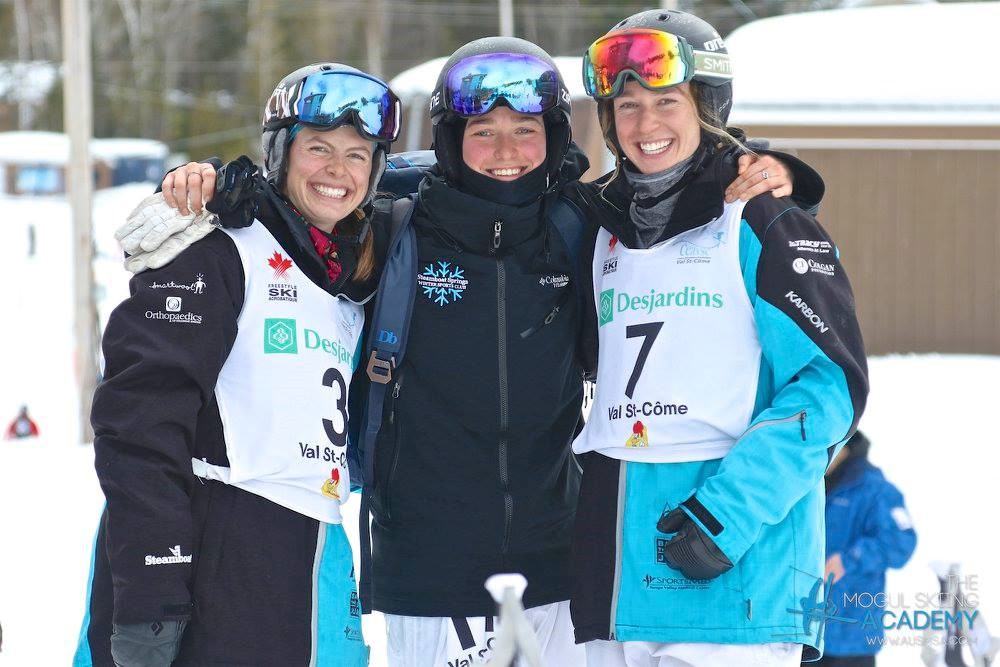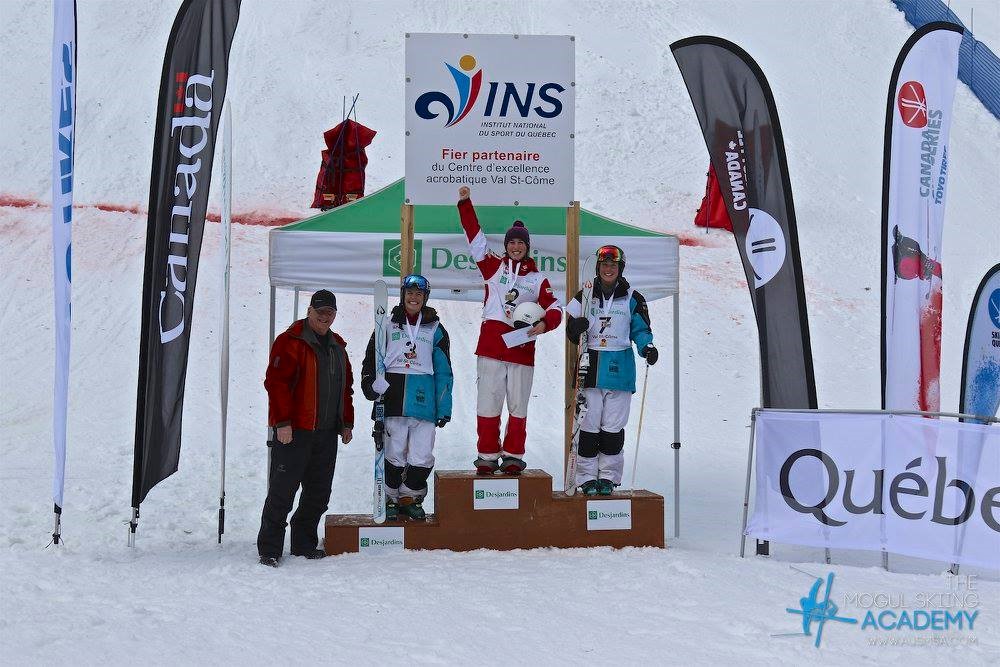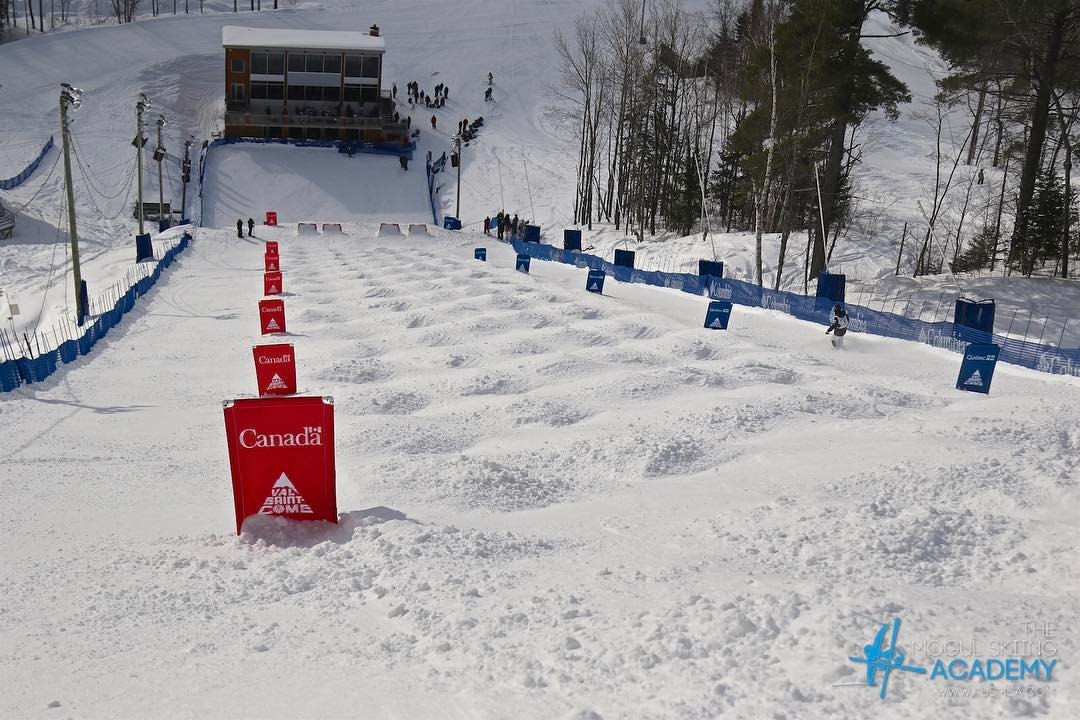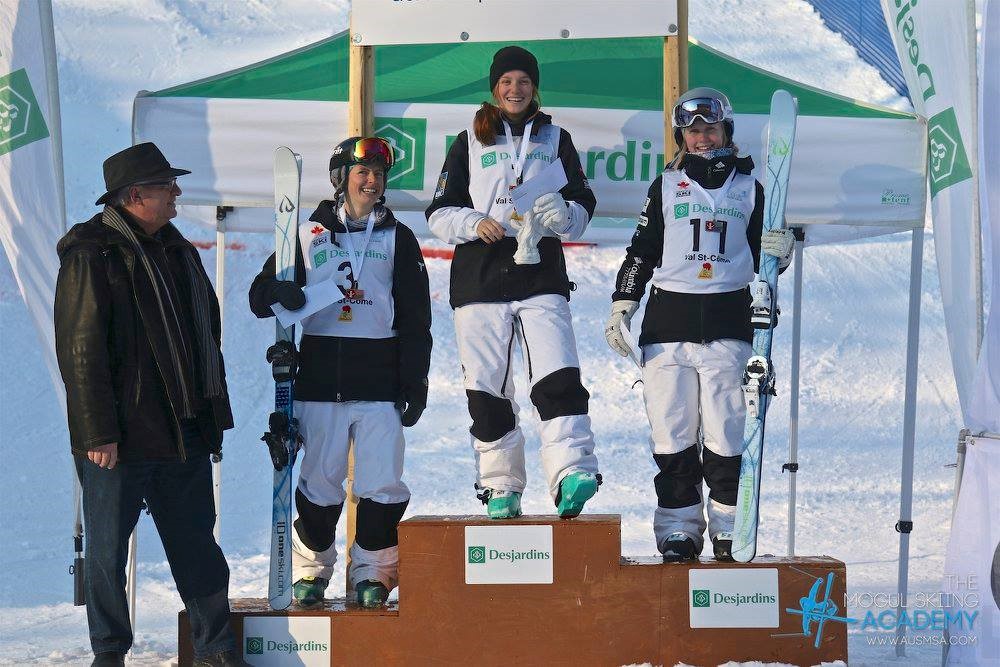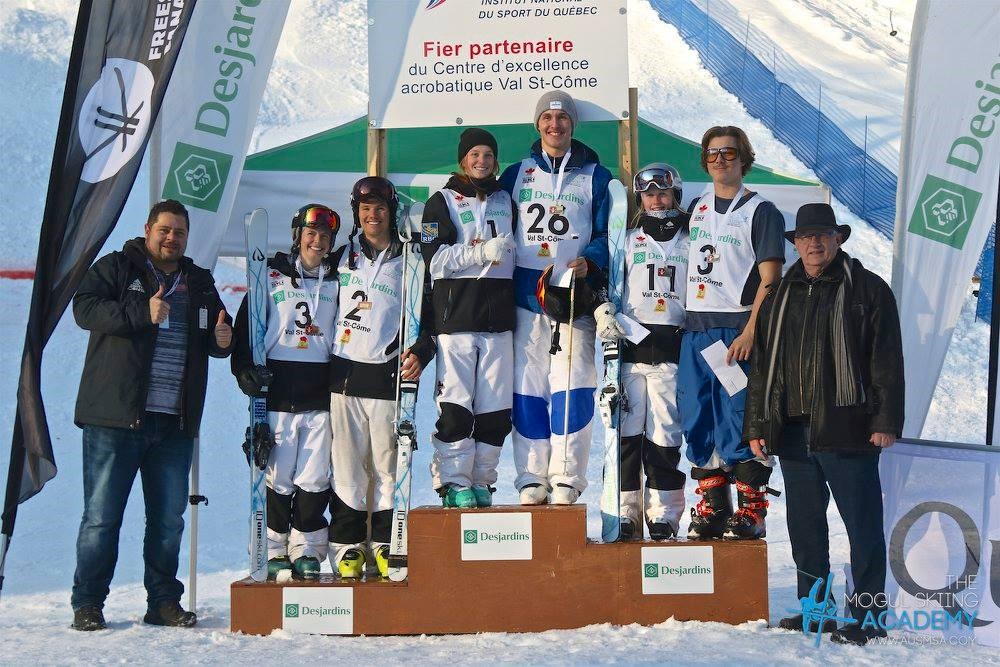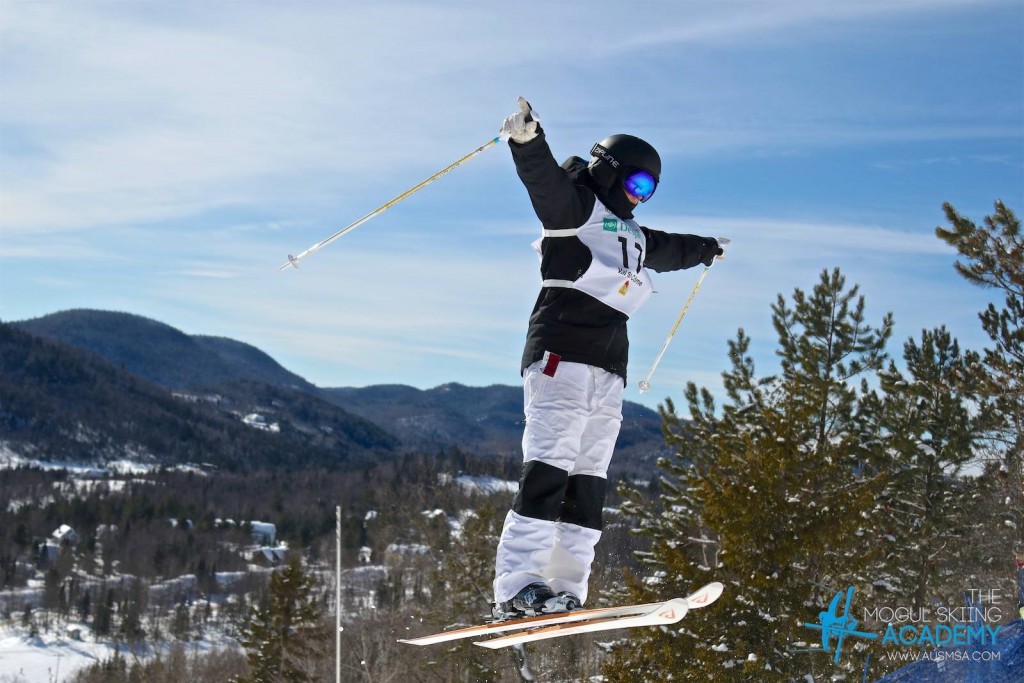 Devo Team
Team Steam Bumping Machine was on fire this week-end, hosting RQS and Devo Mogul Competitions. Competitors from Aspen, Team Summit, Winter Park, Vail and Telluride showed up to tackle the course on Bashor.
Steamboat athletes dominated the podium on RQS day:
Maisie Wagner was the overall RQS Champ for girls, landing her first 360 in a competition. Carina Creamer was 4th, Ava Rose 5th, Anabel Ayad 8th and Ella Walker 9th. Ripping River King brought it home with the gold, while Anthony Mathey, also landing his first 360 in competition, earned 5th, and Xandie Tater-Brown, throwing his 720, finished in 6th.
On Devo day, Izzy Powell earned the red ribbon for the U11s in her first USSA competition, with Leah Sullivan taking 3rd. Anabel Ayad took the win for the U13s with Ella Walker in 2nd, Aidan Kerrigan in 4th, Lila Boniface in 5th, Katie McGlaughlin in 6th and Zoe Leach in 9th. The U10 kids showed up in force with 13 competitors! Adrian Beauregard was 4th, Grady Keefe was 8th and Caman Beauregard was 9th for the U11 boys while Ethan Maines was 3rd for the U9 boys.
Durango Mountain Resort hosts the final competitions for most of these competitors in two weeks. The athletes are looking to improve on turns and jumps and let speed be their friend.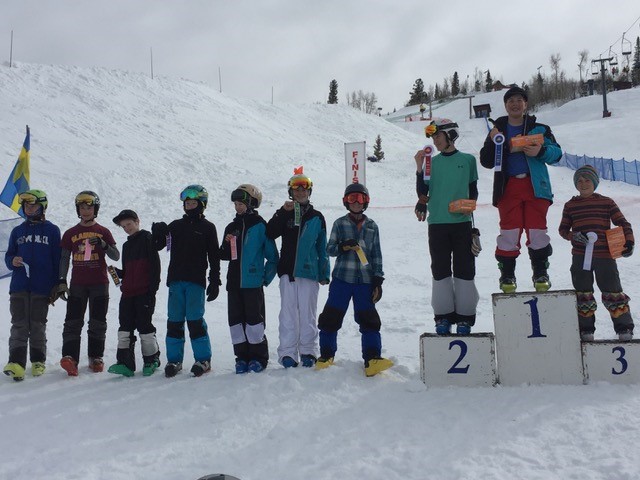 Top 10 Boys RQS: River King, Anthony Mathey and Xander Tater-Brown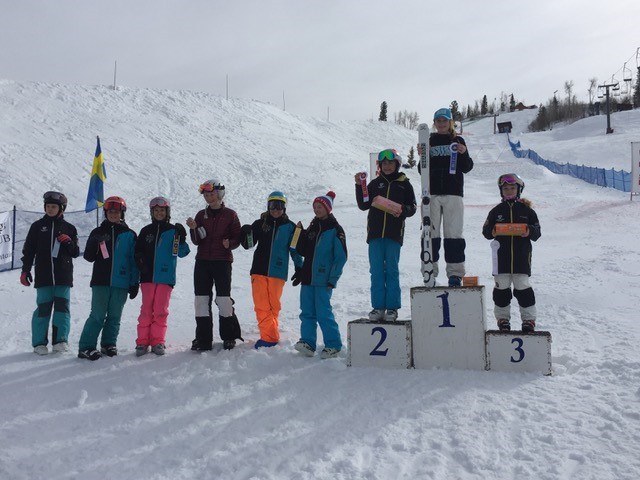 Girls Top 10 from RQS day: Maisie Wagner, Carina Creamer, Ava Rose, Anabel Ayad, Ella Walker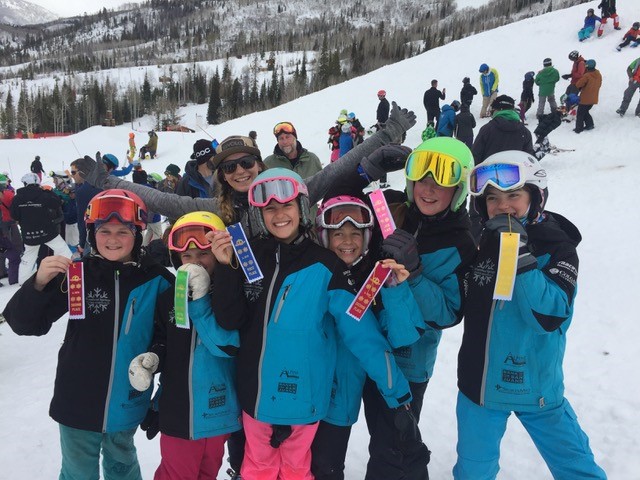 Steamboat Girls on Devo Day: Ella Walker, Lila Boniface, Anabel Ayad, Izzy Powell, Zoe Leach, Aidan Kerrigan