Athlete News, February 6, 2021
Cross Country
Ski and Snowboard Club Vail Junior Invite
February 30th 2021
5/2.5k Freestyle
SSWSC XC younger programs were afforded the opportunity to race in Minturn, Colorado and they went big! With few race starts under their belts, the SSWSC XC U16, U14 and U12 athletes were excited to see how their training and race preparation stacked up against many of the major ski clubs in Colorado. The SSVC ski trails in Minturn are challenging both climbing and descending. SSWSC athletes addressed these challenges and scored impressive results.
In the U16 boy's race, Grey Barbier held off teammate Henry Magill by a three seconds for the win. Thomas Cooper was 24 seconds back in forth and Owen Jones behind Barbier by 34 seconds in fifth.
The U16 girl's 5k race was dominated by Nina Schamberger of Summit. Nina is one of the top U16 athletes in the USA. SSWSC XC athlete, Kiri May did well to finish third on the day. Other finishers included: Nikita Andre in 5th, Charley Lodwick in 6th, Grace Olexa in 7th, Suzy Magill in 9th, Alena Rossi in 13th, Wren Capra in 18th.
U14 athletes raced 2.5k. SSWSC XC boys Campbell McLaren 2nd and Tristan Thrasher 3rd, were 13 and 14 seconds respectively off winner Will Bently from SSCV. Additional SSWSC placements- Luke Bedell 11th, Oliver Hill 31st.
U14 girl's 2.5k results- Tig Loomis in 4th place, Shea Sias 6th, Shea Rossi 7th, Lucy Capra 17th
A first win and a big win for SSWSC U12 athlete Colin Clark. He skied with grit and finished 15 seconds ahead of Peter Kan of SSCV. Additional SSWSC placements- Jackson McLaren 6th, Bode Rhodes 8th, Sawyer Landers 10th, Fisher Beauregard 16th, Thomas Drever 18th, Lynx Beauregard 22nd
The U12 girl's race was a tight battle with Kajsa Wik of Boulder taking the win. Just 10 seconds back was SSWSC's Georgia Bishop. And in her first race ever, Becca Picket of SSWSC finished 13th.
Thanks to Ski and Snowboard Club Vail for giving these eager athletes the chance to race.
Becca Pickett

Henry Magill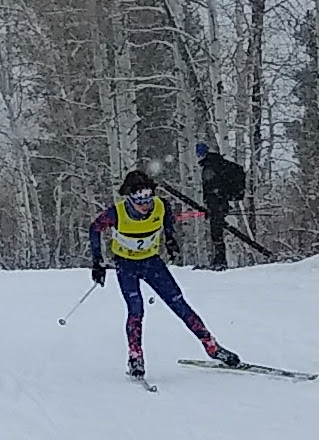 Thomas Cooper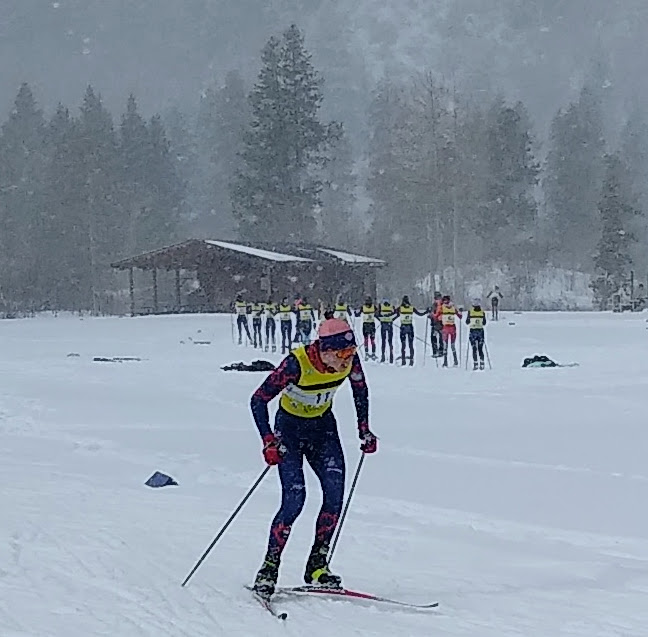 Alpine
Youth Development
Our young athletes have had a week of fun and skill drills, and have learned alot! From practicing balance, lifting an uphill ski, lifting the tail of the ski to learn how to lean forward into their boots, pressure control, extension and flexion, reading terrain, carving snakes, skiing trees, safety awareness, and making loopty loops! These kids excelled in the featured core value of FUN!