Athlete News, February 3rd, 2017
Telemark
The Tele Devo team competed in the VMX Telemark Race last Saturday in Vail. Click Here for Results.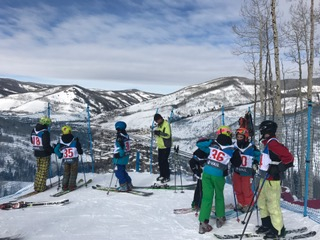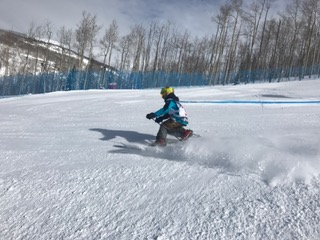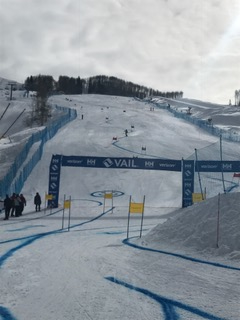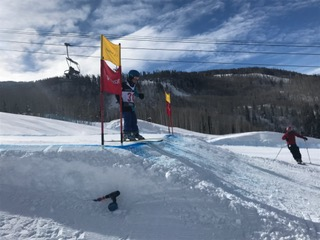 Freeskiing
This weekend was a huge success for the Winter Sports Club's Big Mountain Program. The event went off without a hitch and all athletes made it down safe and sound. Day 1 was chute 1 and the rock drops to skiers left of the chute. Team Steamboat took full advantage of their home field and stacked the finals. 15-18 men: 5 of 12 athletes qualified for finals, 12-14 men: 3 of 13 qualified, U12 men: 1 of 4 qualified. Finals day (Sunday) was sunny and warm (unlike last years foggy mess) and the skiing was top notch. The younger athletes once again took full advantage of home court (they were not allowed into the bigger venue) and brought home 2 podiums in 2 age groups skiing chute 1 for the second day (Cael McCarthy 1st U12 men and Liam Baxter 2nd 12-14 men). For the first time we had the snow conditions and permission to open the cliffs between chute 1 and 2 for competition for the 15-18 age groups. The older field was the icing on the cake to end off a weekend of great skiing. All 5 of our home town athletes skied the gut of the 1 1/2 chute for the first time and aired over what we call "The Butcher's Block", a large flat rock in the bottom middle of the cliffs. 3 of 5 were successful and 1 took home a 2nd place finish for the club, Bryan Gilbertson. I am very proud of the skiing our entire team displayed this weekend. Our athletes skied strong, controlled and smart lines and hung tough with much larger more experienced teams from around Colorado and the Rocky Mountain Region.
Also a big thanks to our sponsors and volunteers. Steamboat Springs Winter Sports Club, Steamboat Resort, Honey Stinger, Steamboat Mountain School, 4Front Skis, Grass Sticks, Christy Sports, Powder Tools and Steamboat Smokehouse.
Results:
U12 male
Cael McCarthy 1st
12-14 male
Liam Baxter 2nd
Logan Spiegel 9th
Silas Leesen 13th
Alex Spiegel 18th
Charlie Greene 25th
Tommy Henninger 28th
15-18 Female
Parker Seibel 11th
15-18 male
Bryan Gilbertson 2nd
Patrick Dillon 7th
Quinn Keefe 8th
Bryce Zetzman 9th
Kaden Mendonca10th (sswsc team member last year now an IFSA independent)
Callum Becvarik 13th
Jacob Gilbertson 15th
Wyatt Daigle 20th
McAllan Moody 22nd
Will Eck 23rd
Frank Becker 24th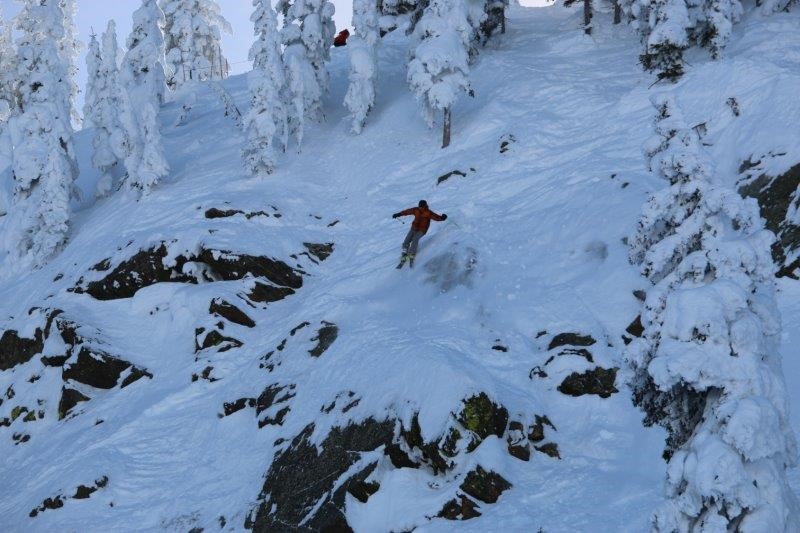 Photo by Sharon Spiegel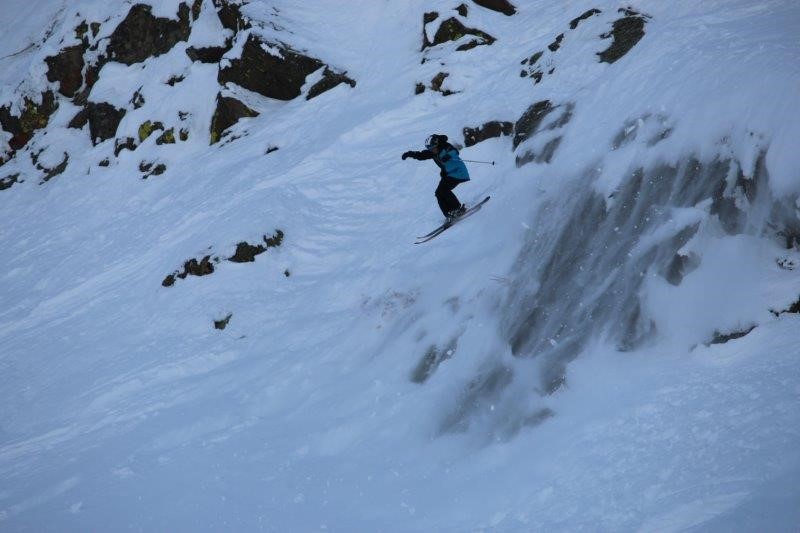 Photo by Sharon Spiegel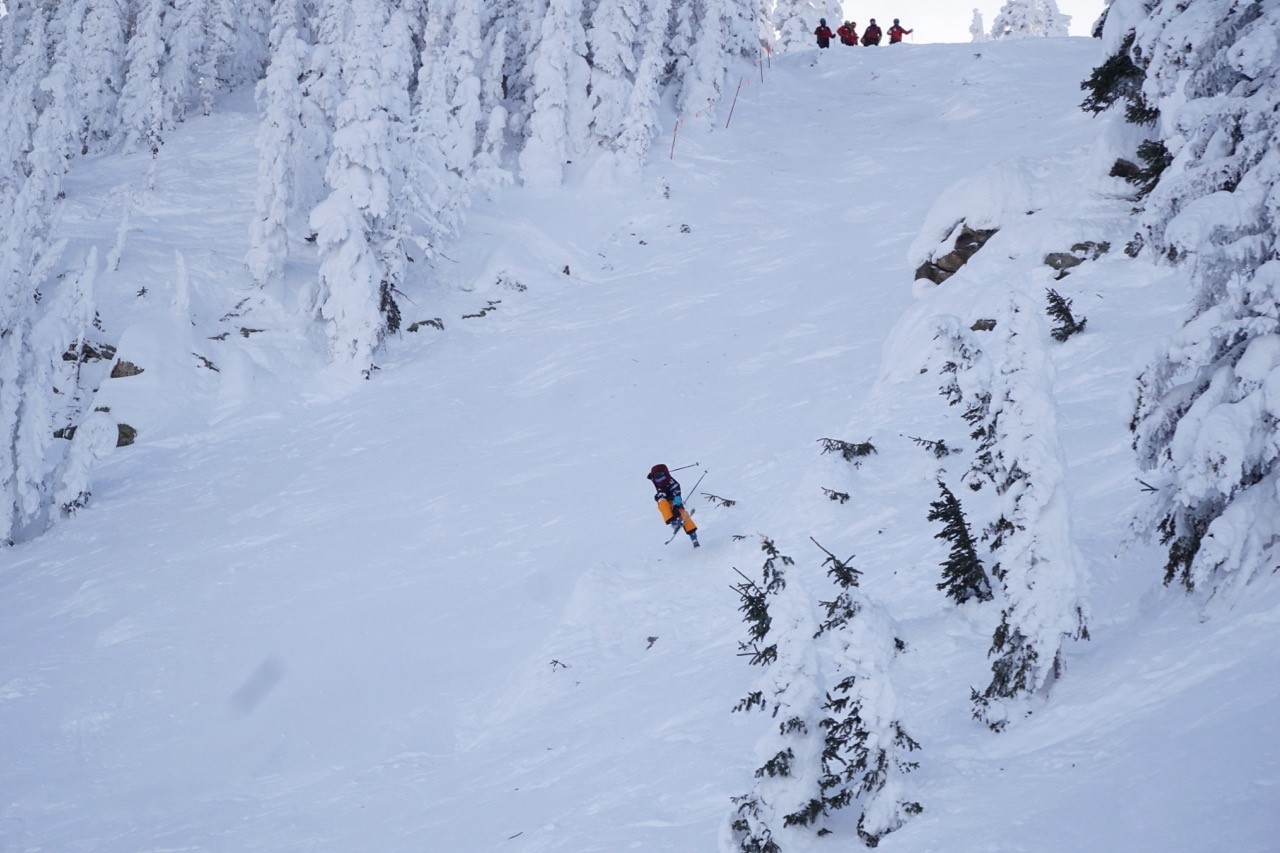 Photo by Sharon Spiegel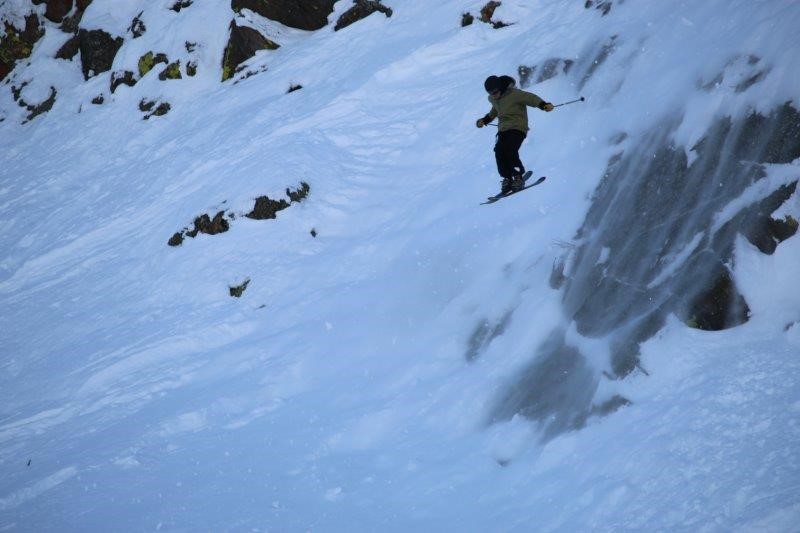 Photo by Sharon Spiegel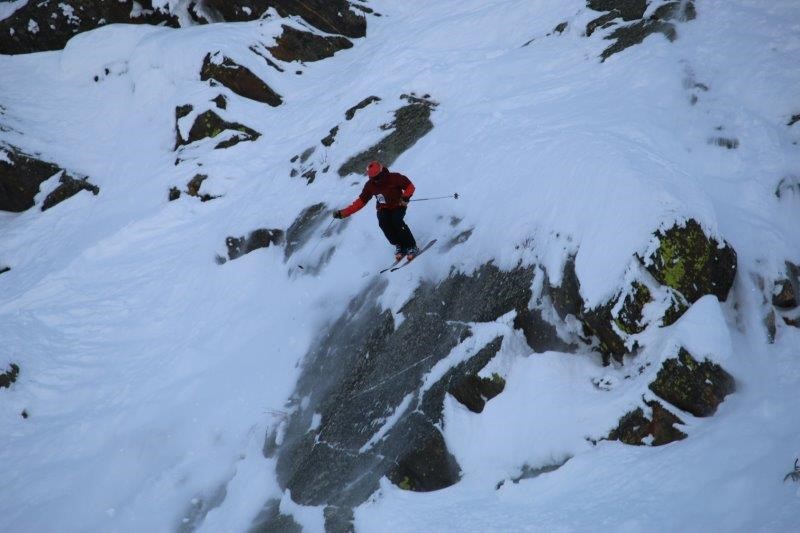 Photo by Sharon Spiegel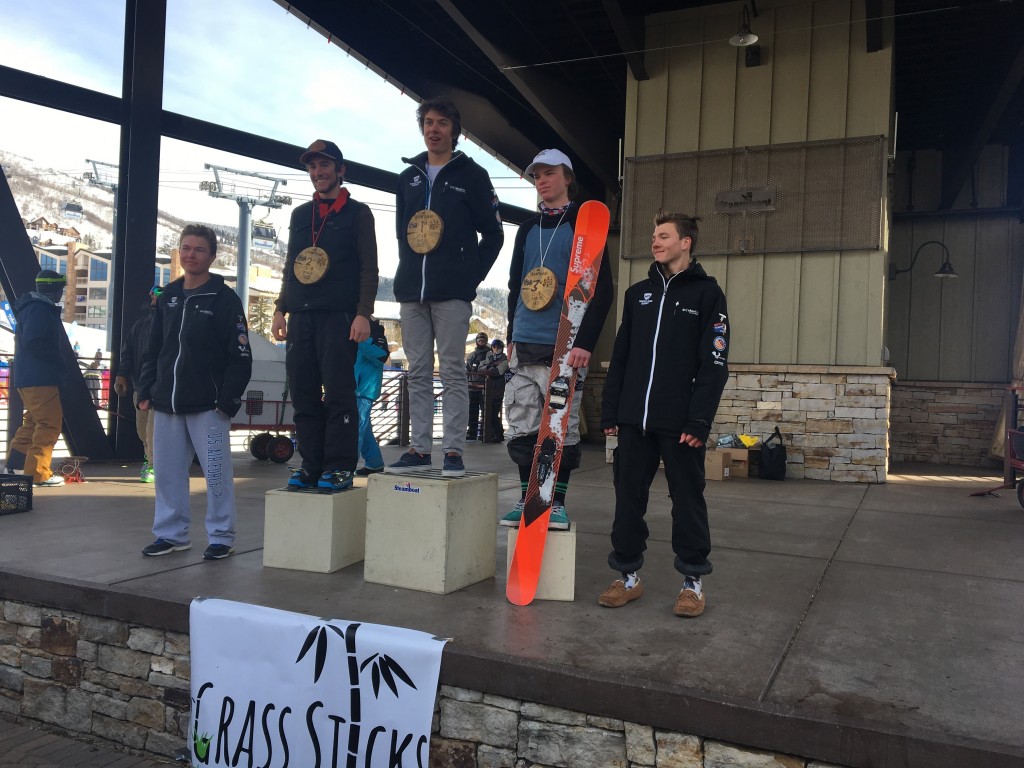 Photo by Sharon Spiegel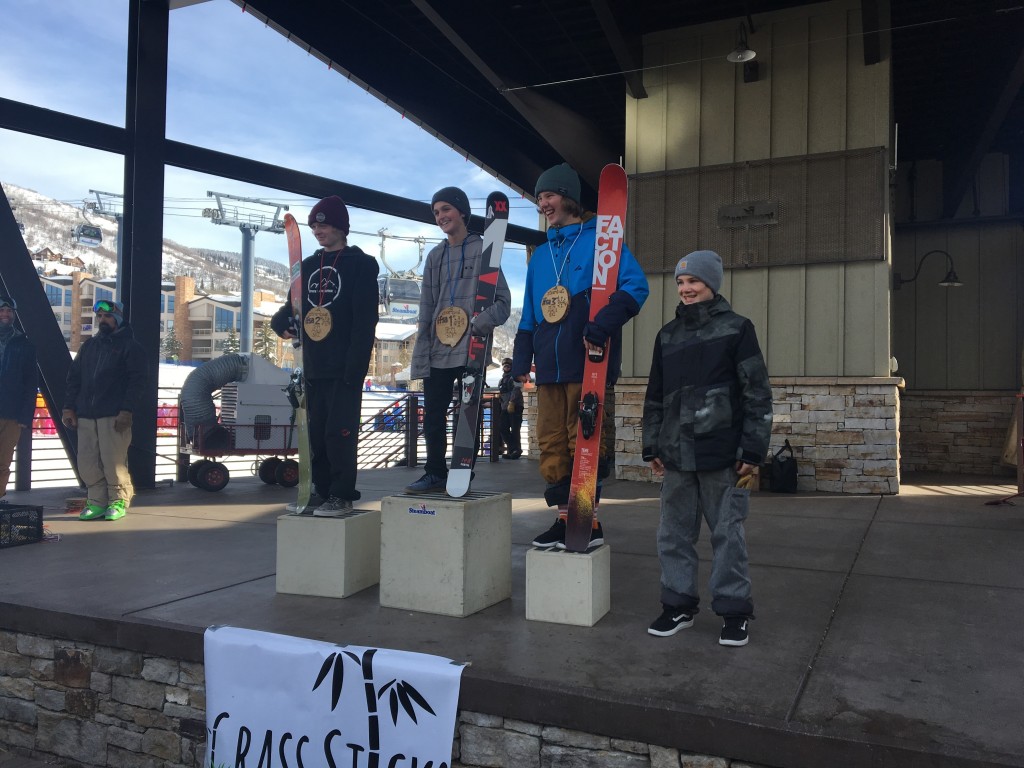 Photo by Sharon Spiegel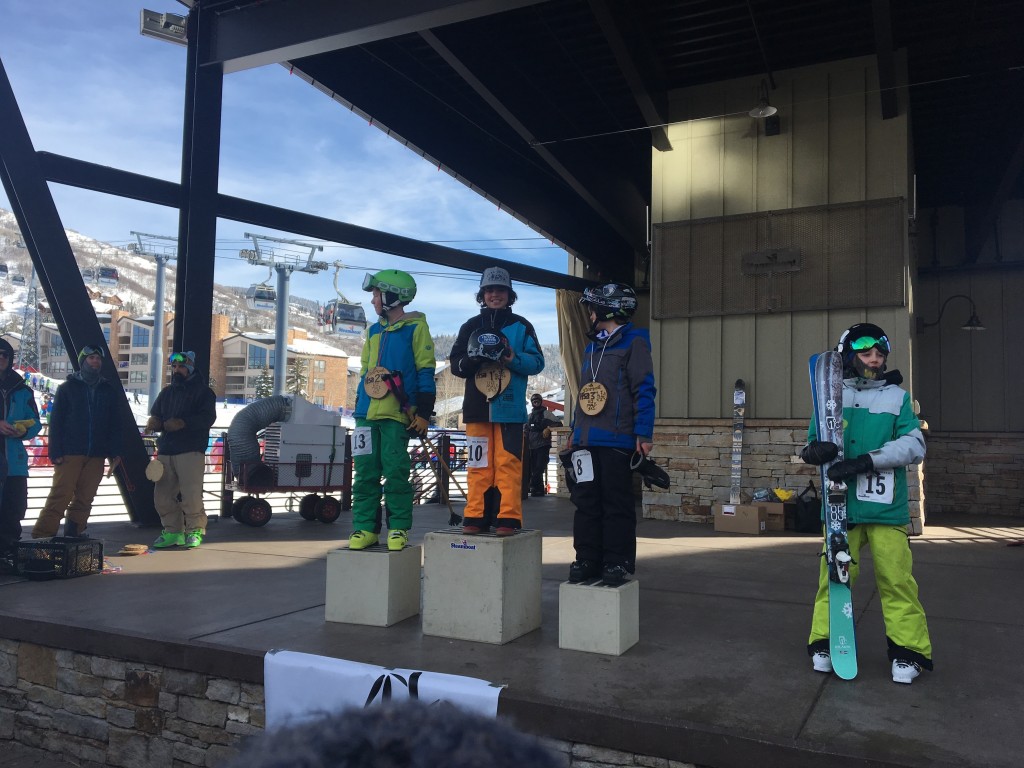 Photo by Sharon Spiegel
Nordic Combined
Seventeen of our Jumping/Nordic Combined athletes recently returned from an adventure in the Central Division! The athletes started in Chicago where they were met with warm weather and a severe lack of snow. They made the best of it by jumping on smaller hills, focusing on dryland sessions, and exploring the city of Chicago in their free time! The tournament was cancelled but the kids kept busy and learned plenty about keeping their heads up when faced with obstacles. After 5 days in Chicago, the younger athletes headed back to Steamboat while the U18 and U16 groups flew to Minneapolis. There, they finally got some good training and an excellent competition. They stayed an extra day afterwards in order to train at the Minneapolis Ski Club. The team then drove over to Eau Claire, Wi for the annual Silvermine Invitational! It was a larger hill with more experienced skiers in attendance. The athletes got to compete as well as fore-run for the international competition. All in all, it was a roller coaster of a trip and the athletes have a new perspective on skiing outside Steamboat because of it!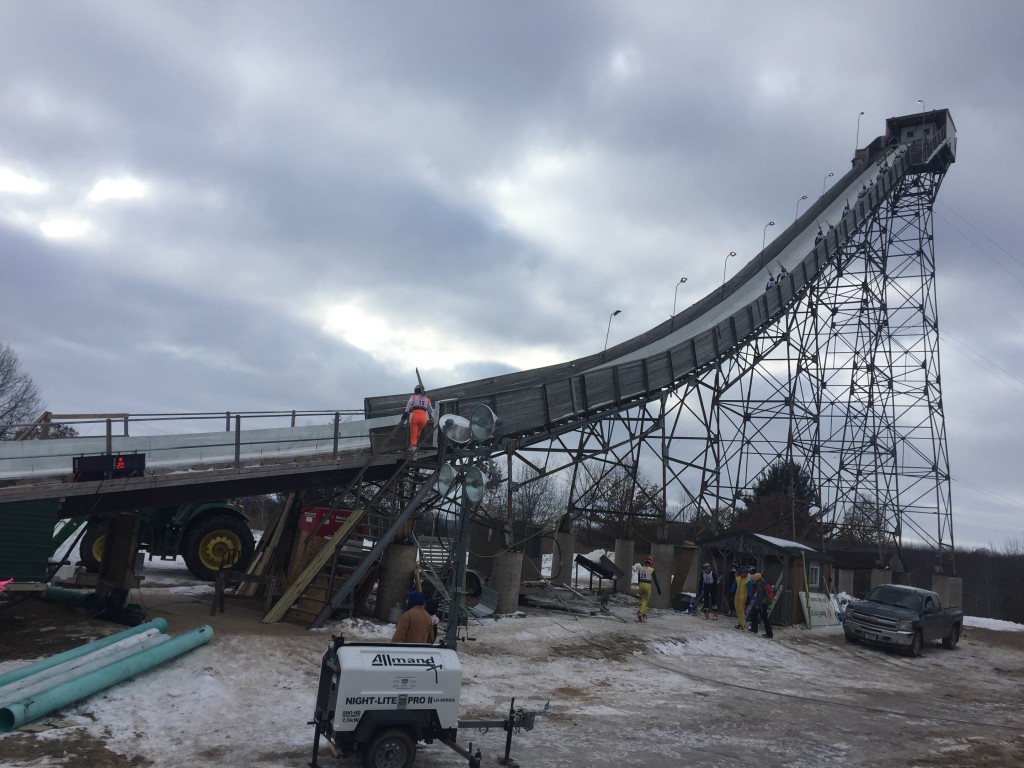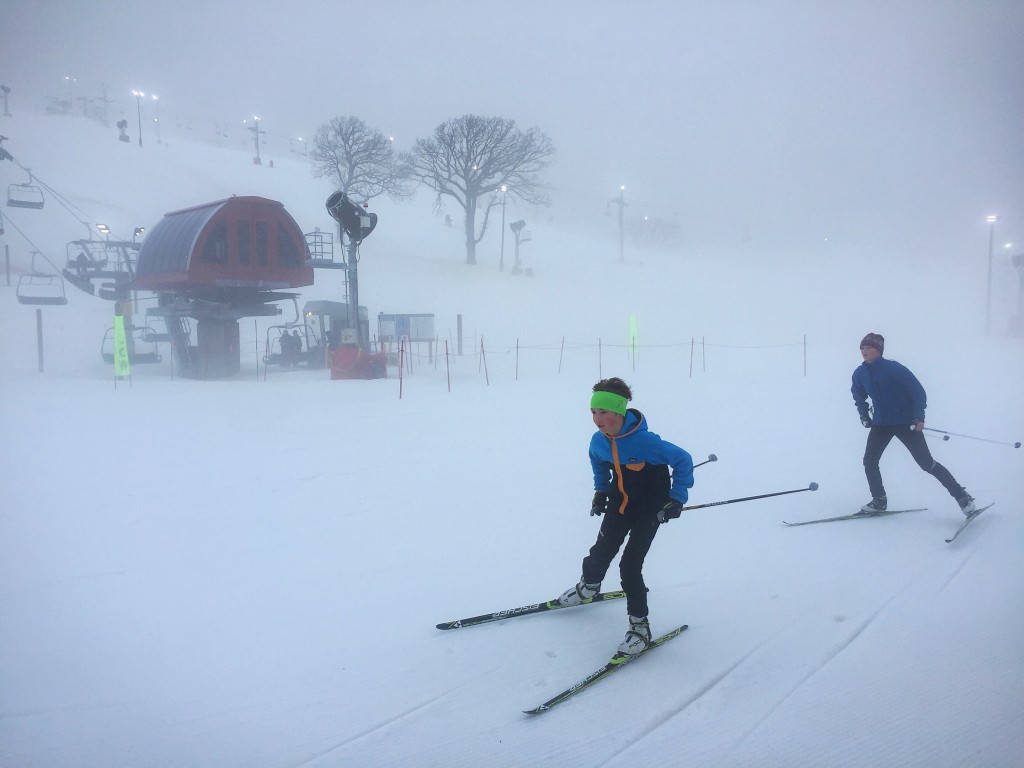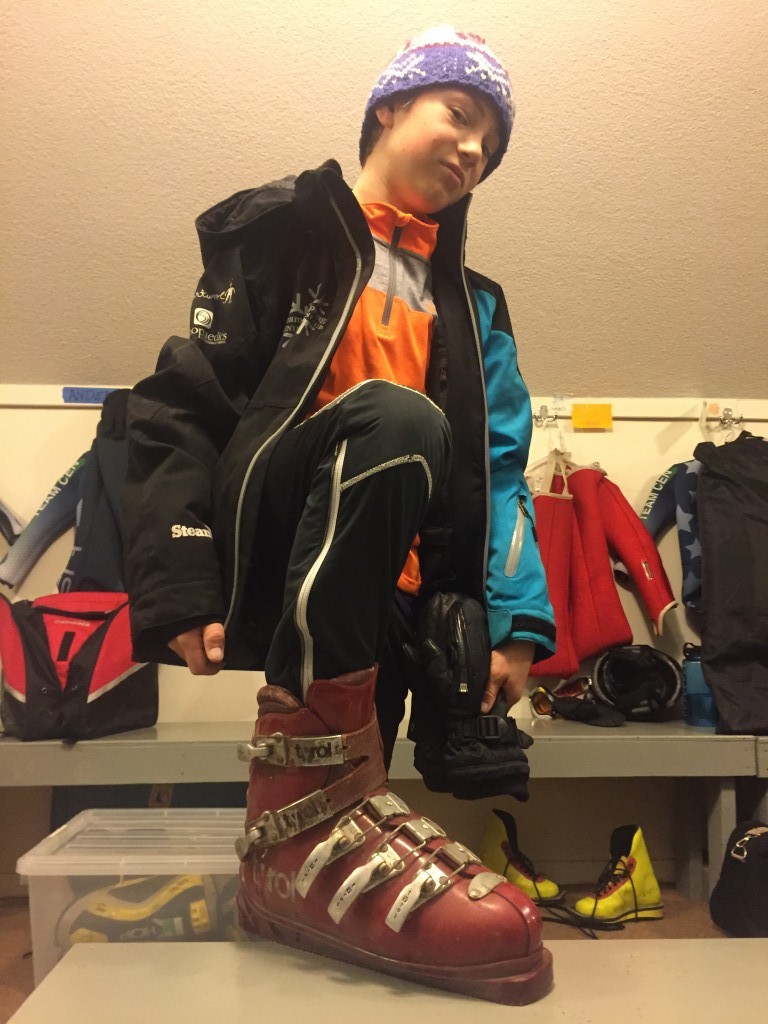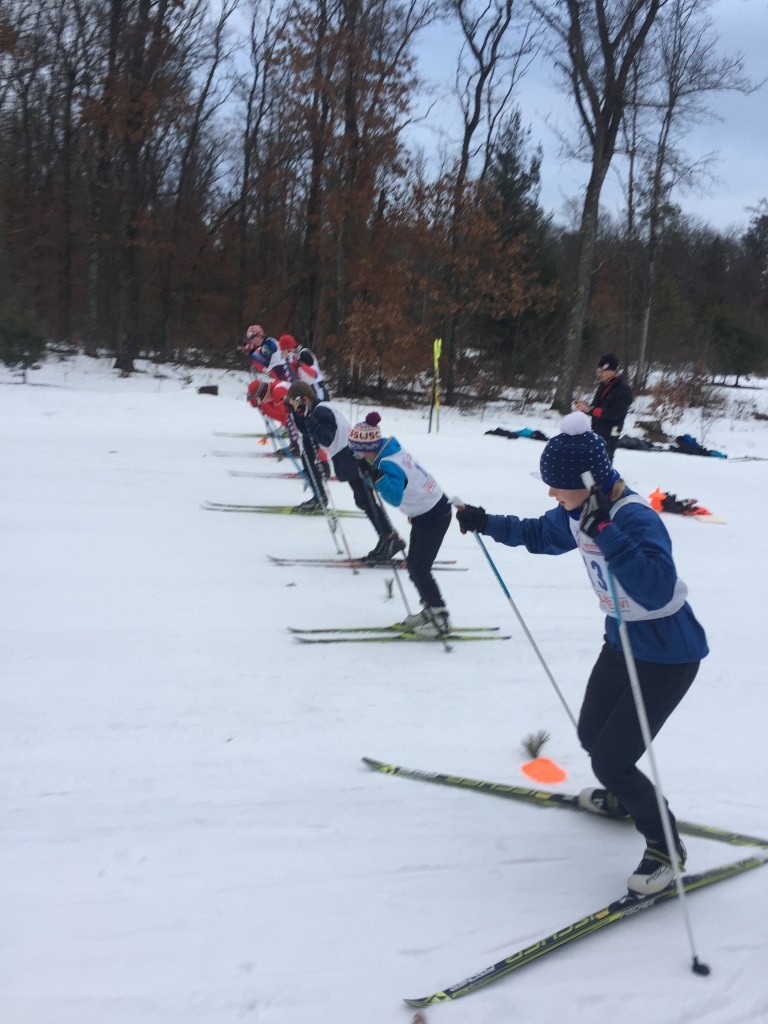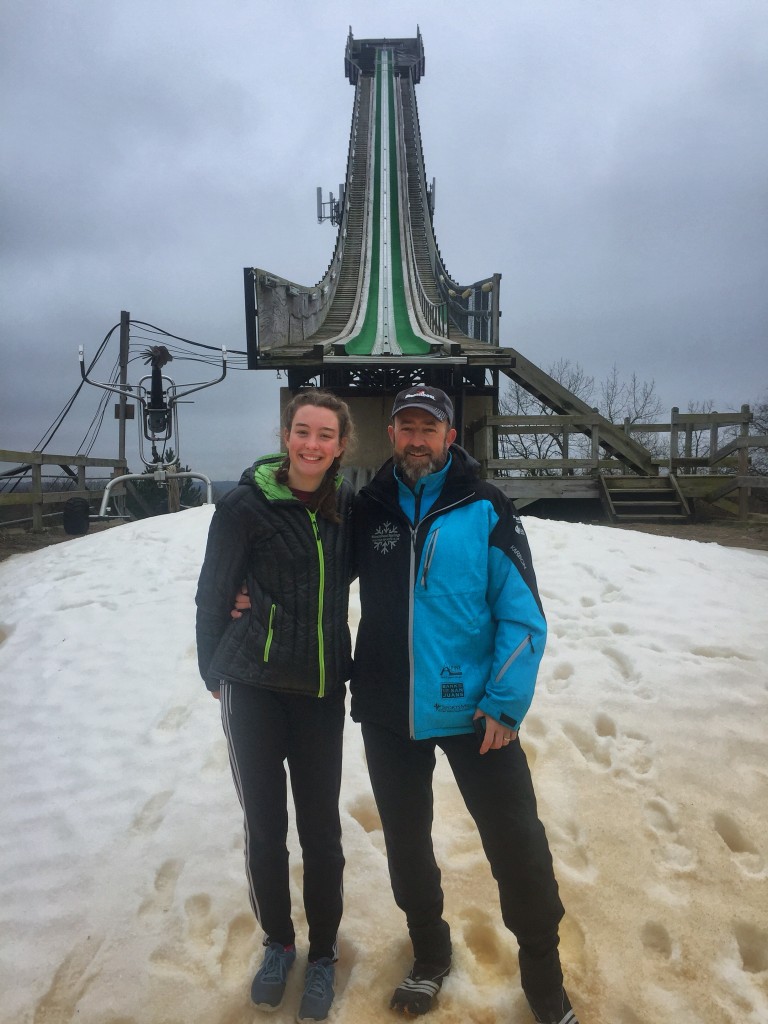 Snowboarding
Junior Team and Pro Am Snowboardcross athletes raced this past weened in Ski Copper at USASA SBX events:
Day #1/Day #2

Open class:
Billy winters 1st/1st
Cody winters 2nd/2nd
Drew Breithaupt 3rd/4th
Breaker girls:
Sophie Scheel 7th/8th
Kendall Harrington 9th/6th
Grommet girls:
Gigi Boyd 1st/2nd
Reggie girls:
Rochelle Weinberg 1st/1st
Breaker boys:
Kento Kawamura 4th/4th
Youth men:
Kurt Hoshino 1st/3rd
Winston Vaughan 5th/5th
Jacy Werner 7th/7th
Cooper Scheel 10th/10th
Menehune boys:
Walker overstake —/8th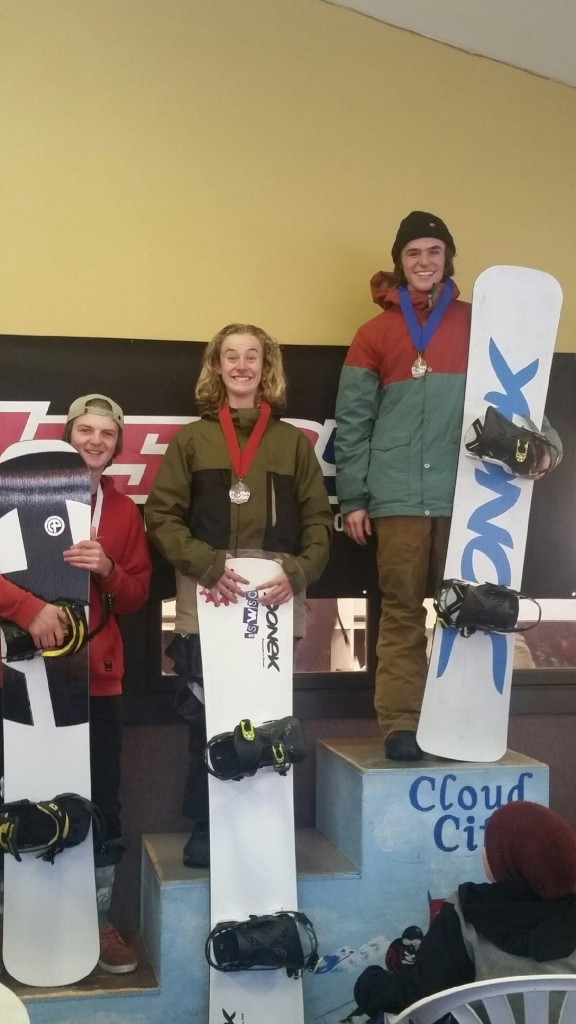 1st Billy 2nd Cody 3rd Drew Photo Credit: Jamie Curcio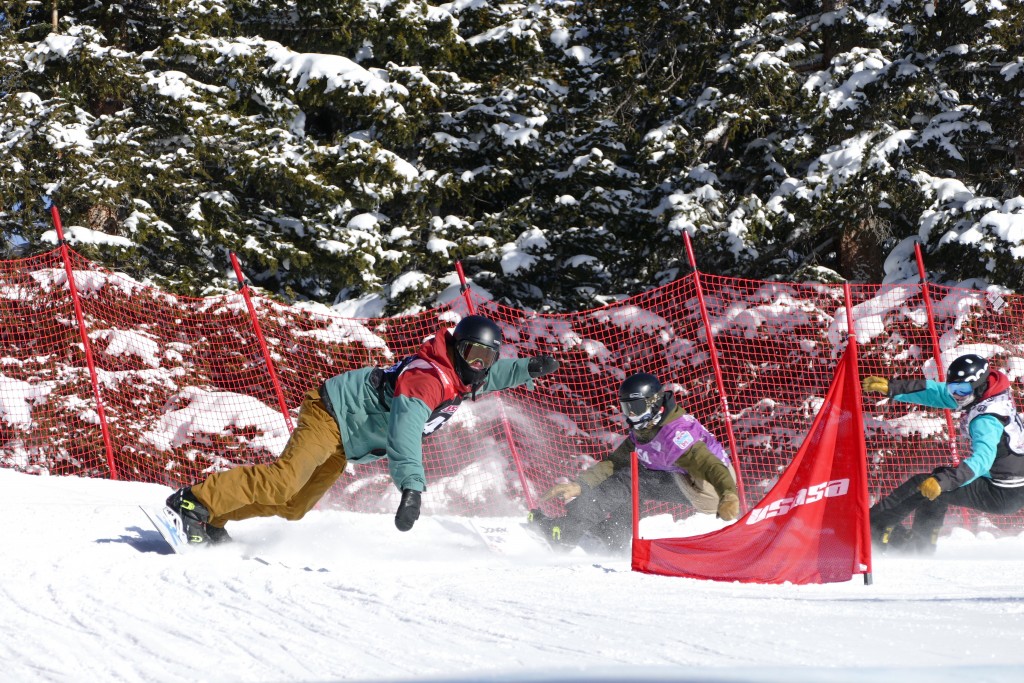 Kurt Hoshino Photo Credit: Jamie Curcio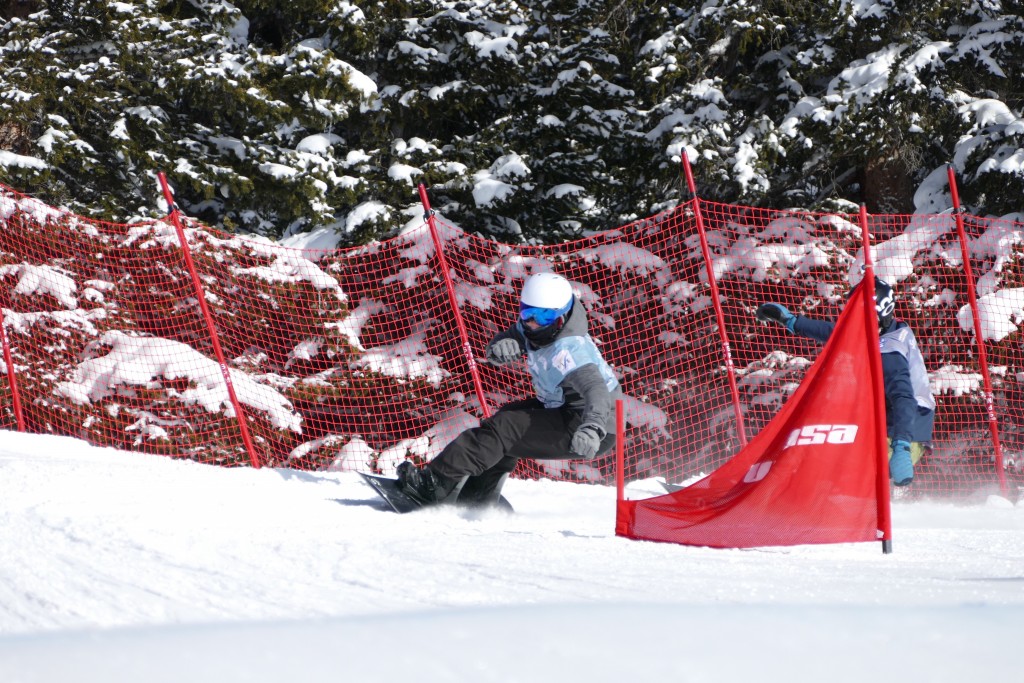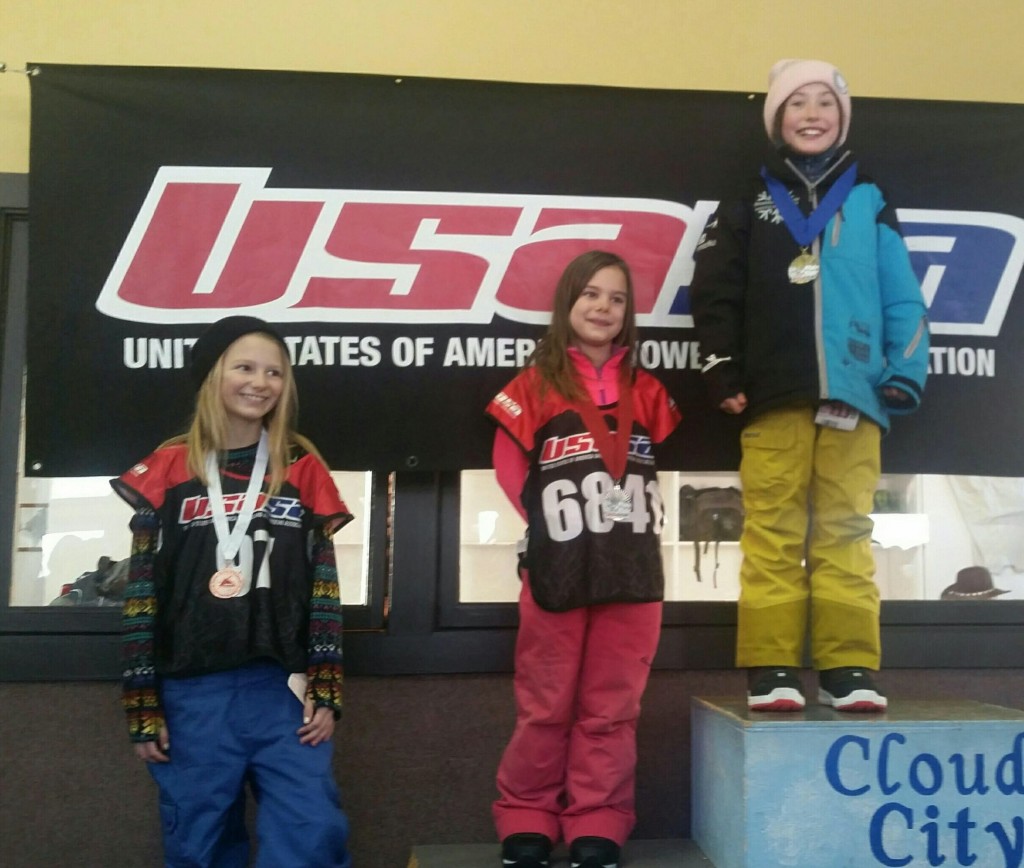 Cross Country
Howelsen Nordic Center hosts RMN/SSWSC Junior National Qualifiers:
Howelsen Nordic Center was able to showcase its recently modified Nordic trail system, as 370 cross country athletes from Colorado and Wyoming came to race this past weekend. The new 1.4k Sprint Course was used for the first time officially on Saturday, for a Freestyle Sprint. It is an arduous and exciting course to race and very viewer friendly. Local SSWSC athletes used their knowledge and experience of the new course to grab top results.
Of six spots available in the U20/18 male sprint final, SSWSC XC earned four of those spots. The end result found SSWSC's Nick Sweeney in first, SSWSC's Tyler Terranova in second, Vail's Colin Wilson in third, SSWSC's Evan Barbier fourth, Vail's Cameron Wolfe fifth, and SSWSC's Jimmy Colfer in sixth.
In the U18 female Freestyle Sprint, SSWSC's Sadie Cotton was dominant, and took the win. Her teammate Dasha Kuznetsova placed third, and Vail's Katja Freeburn was sandwiched between in second.
SSWSC's Waverly Gebhardt continued her winning ways, taking first in the U16 female sprint final. Avery Harrington was closing in the final meters, but ran out of track. She settled for a very impressive second place. Vail's Molly Blakslee rounded out the podium in third.
SSWSC's Chase High made the U16 male final and was in the leading mix, but had his pole stepped on and ripped from his grasp. He fought hard to get back to the group, but could not and finished sixth.
SSWSC's Sumner Cotton and Wally Magill showed their sprinting prowess, finishing first and third in the U14 male final.
The U12 male mass start sprint found SSWSC's Grey Barbier just off the podium in 4th.
Top ten finishes were abundant for SSWSC athletes in the U10 male mass start sprint: Koen Strook-4th, Owen Wither-6th, Kade Lawton- 7th, Tristan Thrasher-8th, and Sawyer Graves-9th.
In the U10 female mass start sprint, SSWSC's Nikita Andre raced to second place, while teammates Shea Sias finished 5th, Eva Minotto 7th, and Shea Rossi 9th.
Sunday's race was an Interval Start Classic format, sending competitors out every 15 seconds. The U20/18 male and female both skied two laps of the Howelsen NCAA 5k. Conditions were excellent for Classic skiing. Tyler Terranova was the top SSWSC athlete in 6th, followed by Evan Barbier in 7th. In the female 10k race, Dasha Kuznetsova skied to a convincing victory. Her teammate, Sadie Cotton was on the podium again, in second.
In the U16 female 5k, first place again belonged to Waverly Gebhardt. Chase High remained consistent with a sixth place finish, while Cooper Jones broke into the top ten in ninth.
Sumner Cotton took his second win of the weekend, in the U14 male 2.5k. Teammate Wally Magill placed fifth in that race.
SSWSC's Jade Henderson skied a strong 2.5k, to finish 8th, in the U12 female race.
Grey Barbier secured a podium spot, finishing second in the U12 male race.
In the U10 female 1.5k race, Nikita Andre skied to a solid second place finish to wrap up the weekend's competitions.