Athlete News February 10th, 2017
Snowboarding
Coaches Maddy Schaffrick and Tori Koski traveled to Ski Copper this past weekend with the Snowboardcross athletes. The racers showed huge progression in just one week, training hard for the last two USASA Rocky Mountain Series Snowboardcross events. Our start training course and new start gates at Howelsen Hill have proved to help with the racers training!

Saturday, February 4th / Sunday, February 5th
(8-9 girls)
Gigi Boyd 1st / 1st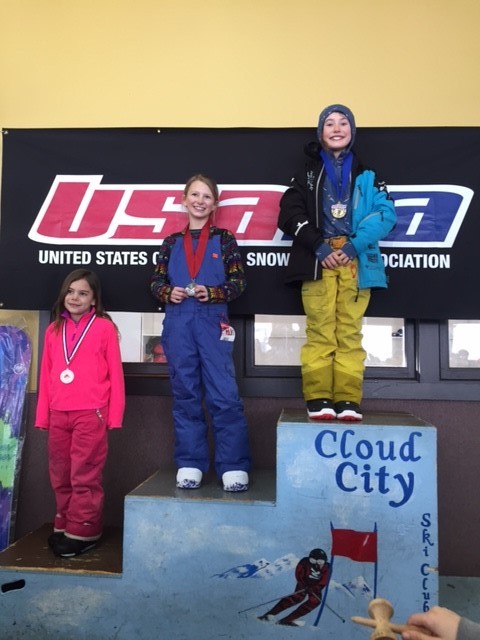 (12-13 girls)
Kendall Harrington 2nd / 3rd Celebrated her 13th BIRTHDAY ON 2/4!
Sophie Scheel 6th / 6th
(snowboard photo Kendall)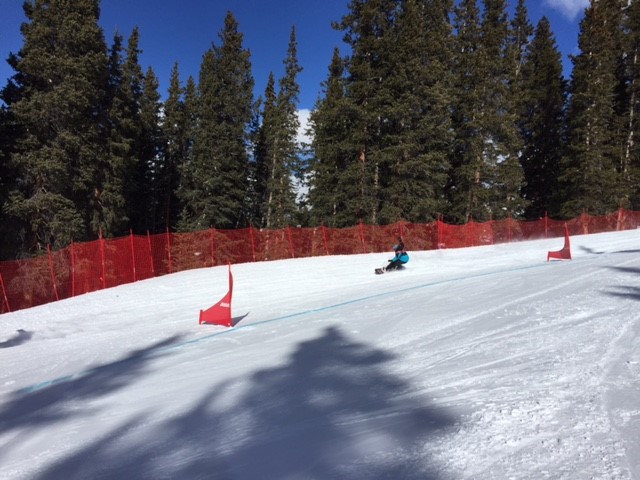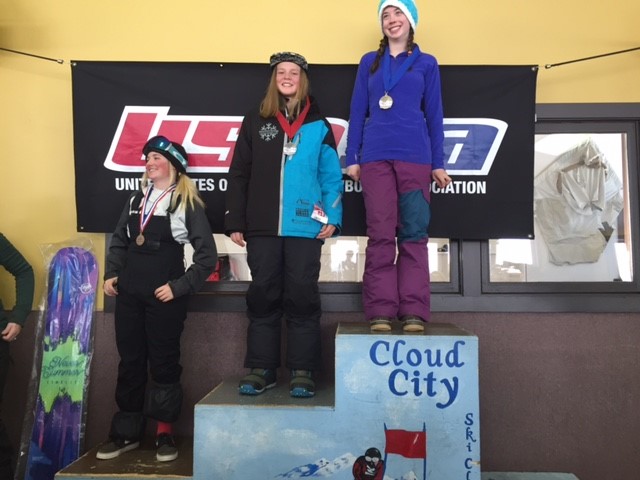 (10-11 boys)
Walker Overstake 2nd / 4th
(won his first heat)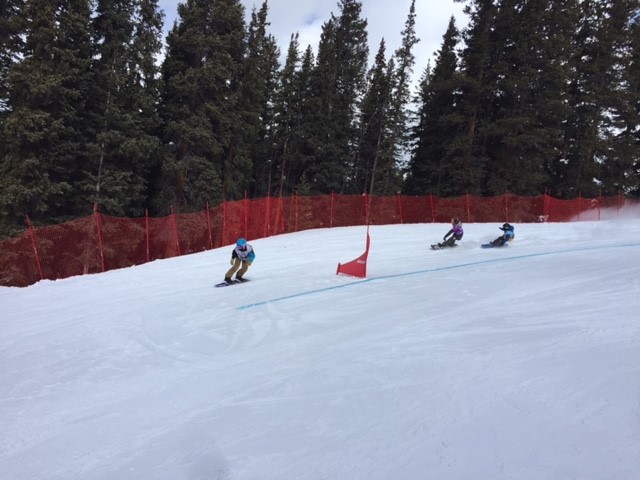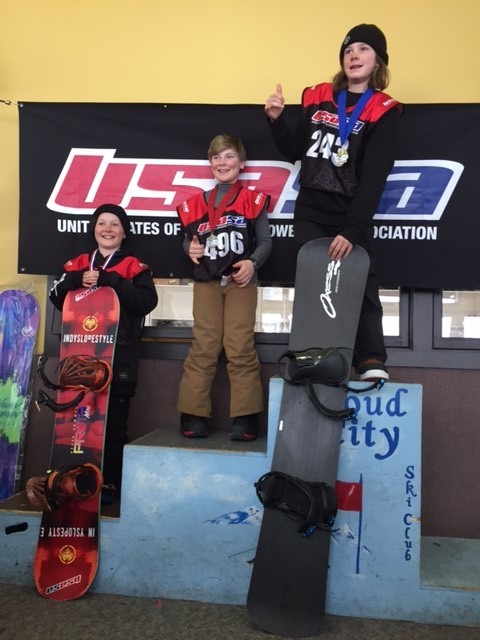 (12-13 boys)
Kento Kawamura 1st / 5th (Living in Steamboat from Japan to train with SSWSC)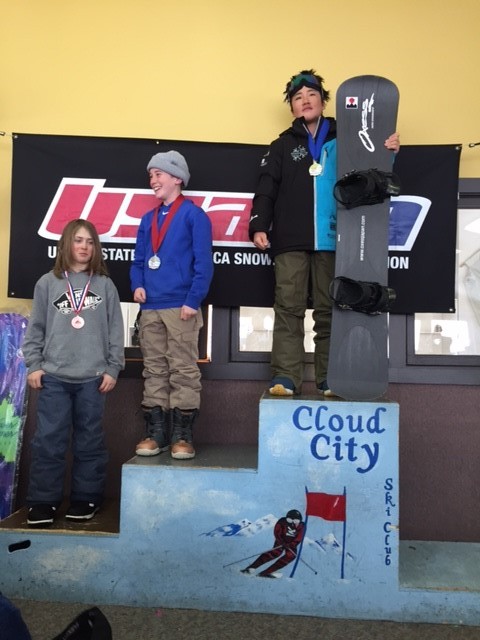 (14-15 boys)
Winston Vaughan 1st / 5th
Jacy Werner 8th / 6th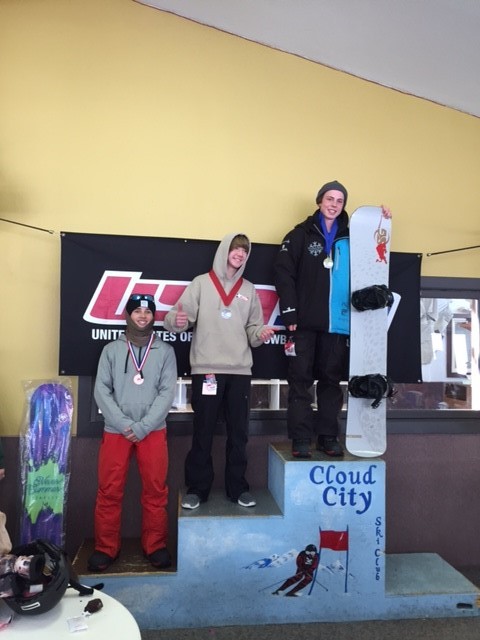 (Open class men)
Andrew Breithaupt 5th / 2nd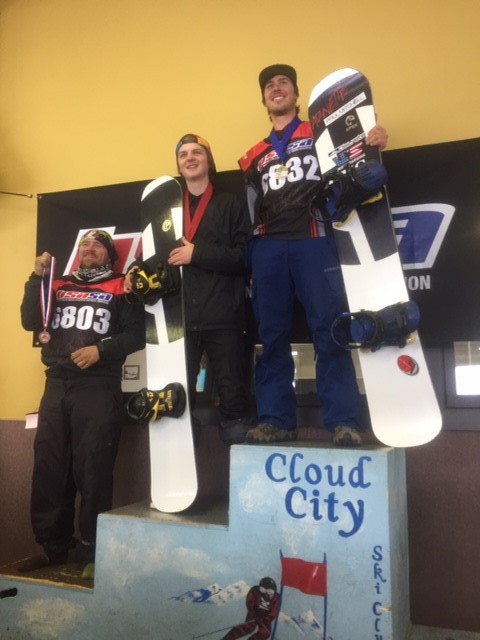 All the listed athletes improved in their results from last weekend!
Alpine
U16
Steamboat played host to Sync Cup races this weekend that attracted ski racers from as far away as the midwest. 151 Female and 137 Male athletes raced Slalom at Howelsen Hill on Saturday Night under the lights, and Giant Slalom on The Stevens Family Alpine Training Venue at Steamboat Resort on Sunday. For SSWSC U16's Nicholas Richeda charged to a 3rd place finish in the Slalom. Nico left on Monday to compete in the prestigious 7 Nations Cup U16 Event in Hinterheit, Austria. In the same slalom race Noah Riemenschneider was 5th, Marat Washburn was 7th, Kyle Kagan was 11th, and James Lahrman was 13th among U16 racers.
In the Women's Giant Slalom Race for U16's Sequoia Anstine was 4th, Alexandra Blair was 10th, and Helenka Ostaszewski was 16th. For the Men Cole Gedeon finished 7th for U16's, from a start position of 49. Kyle Kagan was 9th, Kyler Armstrong was 13th, and Phenix Tatge was 15th. The U16's next compete in 2 Giant Slalom races February 16th and 17th in Eldora, and two Slalom races in Loveland February 18 and 19.

U14
This past weekend, U14 Alpine Team Mountain Goats split their team and took on some strong competition both at Steamboat and Winter Park.
In Winter Park, athletes competed in 4 1-run slalom races against athletes from Vail, Winter Park, Cloud City (Leadville), and Crested Butte. Throughout the weekend, SSWSC U14's posted some fast results! Here is the breakdown from participants throughout the 4-races in the U14 age category:
Brooks Overstake: 6th, 8th, 9th, 9th
Nicole Nolting: 2nd, 2nd, 4th
Caroline Gilchrist: 6th, 6th, 7th
Emily Watson: 3rd, 7th, 8th, 9th
Bryn Eliason: 2nd, 4th, 5th, 8th
Stefan Grabowski: 9th
In Steamboat, U14 Steamboat athletes raced against U14 and older athletes from across the division at Howelsen Hill in a night SL and on All Out racing GS on Sunday.
Results from local U14 athletes (against other U14'ers) included Natalia Tatge (7th SL, 5th GS), Emilia Cooper (8th SL), Ryli Adrian (7th GS), Jordan Simon (6th SL, 5th GS), and Cooper Puckett (1st GS).
Next up - U14 athletes are at home training as we build up for Prater Cup in Crested Butte Feb. 23-26!
U10
USSA SL Winter Park – U10
The SSWSS U10s in Winter Park represented!!! A defining characteristic of this age group is "learning how to compete", and did these athletes learn! Success is individual. Progress is defined by personal improvements. We are proud to say that in Winter park our kids showed up, competed, learned, grew, improved and had FUN. Not to mention we took home 13 podiums of which 6 were first place finishes.
U6
U6 athletes practiced their jumping! Cooper is in as solid of a balanced stance as they come for a 4 year-old. Sam loves to air it out big.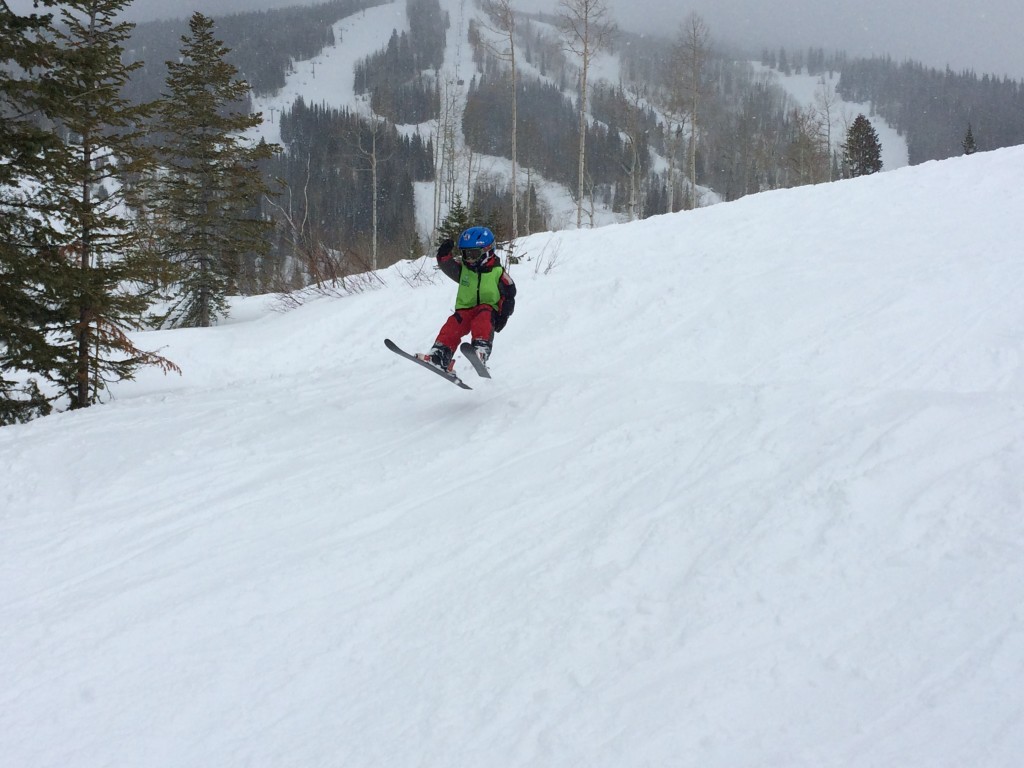 Cross Country
Noel Keefe traveled to Norway with the 6 best U-18 males and 6 best U-18 girls from the USA to compete in the U-18 Nations cup against the best athletes from Norway, Finland, Sweden, Estonia.
The day before Noel was supposed to fly, Noel woke up with the flu. He delayed his flight by a couple days to allow himself some time to recover. That meant he only arrived to Norway 2 days before the first race on 1/27.
The highlight of the trip for him was the Sprint classic event. He qualified for the sprint rounds in 13th place, and was able to move through his quarterfinal into the semifinal, where he ended up 12th overall on the day and second American.
This was a tremendous result considering he was diagnosed with the flu only 6 days earlier!