Athlete News, December 22, 2017
Nordic Combined

Steamboat Ski Town USA Nordic Combined Continental Cup Dazzles
The SSWSC put on an amazing show for local and international nordic combined fans when it hosted the only North American stop on the FIS Continental Cup tour December 15-17. Athletes from fourteen countries came to Howelsen Hill with high hopes that the event would springboard them to a successful season. The event had Olympic and World Cup implications for many. For the U.S., Ben Loomis was rock solid in fifth place all three days. Norwegian Mikko Kokslien, two-time Olympian and five-time World Championships medalist took the win all three days. U.S. Ski Team member and SSWSC alum Jasper Good had a solid, if not a little too action-packed, week of competition. His tenth place finish on Friday night despite a broken pole in the middle of the race was impressive as he was making up ground on the leaders up to that point, then fought back once he got a replacement pole to pick off a few more skiers. An 8th place finish was then followed by a 12th place finish marked by a lost ski near the end of the race that cost him a few spots. Steamboat's Ben Berend notched a couple of 18th place finishes and Grant Andrews scored his first Continental Cup points with a 30th place result on Saturday that he followed with a 27th place finish on Sunday. SSWSC nordic combined skier Bennett Gamber got his first Continental Cup start on the last day of competition and made good with a 43rd place finish in front of a cheering home crowd.
It was so exciting to host such a high caliber event and to see the U.S. and local skiers perform well and cheer them on. We are so thankful to the many, many parents and friends of nordic combined that volunteered to make this event a huge success. We also thank the city of Steamboat Springs and the staff at Howelsen Hill for their efforts in getting the venues in amazing shape despite a difficult snow year. Steamboat was given high praise from the international community and we hope to see this event back in Steamboat next year.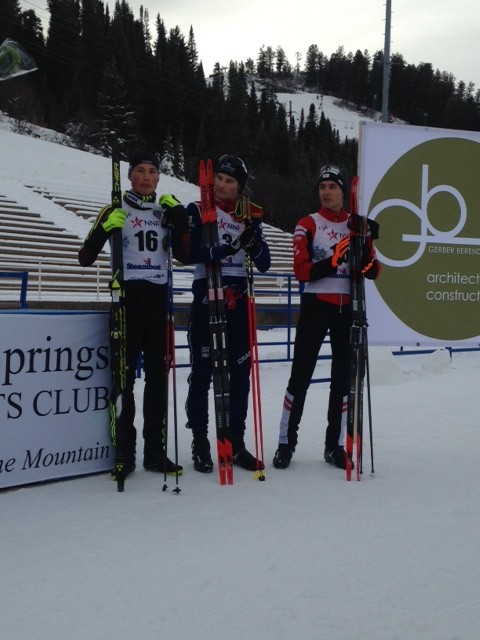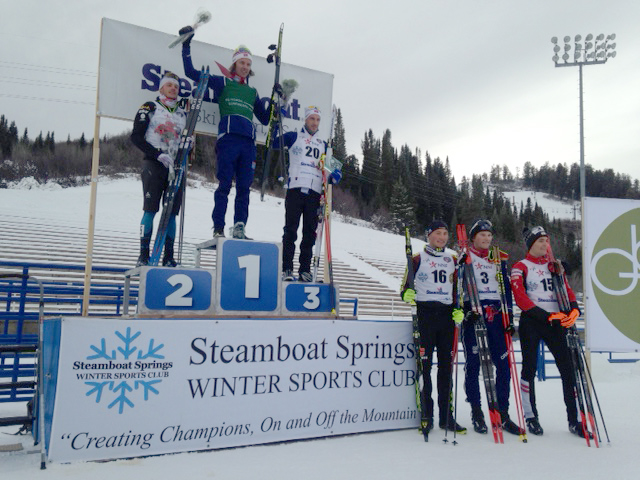 Freestyle
SSWSC Mogul Skiers Shine at U.S. Selections
Some of the biggest stakes of the year came early for members of the SSWSC freestyle team with three days of competition at Winter Park for the U.S. Selections event. With a Deer Valley World Cup spot on the line, Avital Shimko came through with commanding performances, starting with a victory on Monday where she won all three runs. Outstanding execution on her jumps and great turn scores made the difference for her. She continued her hot skiing on Wednesday, just getting edged out by U.S. Ski Teamer Ali Kariotis to finish second. Those results, combined with her second place finish at the U.S. National Championships last March, earned her a position on the Deer Valley World Cup start list next month. Avital has really put in the work, and we are thrilled for her!
The U.S. Selections event is important for several national team skiers and the top club skiers across the country to gain the attention of the U.S. team coaches and earn opportunities to compete at higher level events during the season like NorAms. And across the board SSWSC athletes really shined. Maggie Ryan was steady and strong, skiing hard to earn great results and ultimately finishing in fourth place in both single moguls competitions. At 14 years old, in her first international moguls competition, Kenzie Radway led with a strong 10th place finish, then got into the super finals on Wednesday finishing sixth, and finally moving all the way up to the bronze medal position in dual moguls on Thursday. Trudy Mickel had a solid 8th finish on Monday and was 14th on Wednesday.
In the men's event, each SSWSC skier had a day to shine. Landon Wendler started things out with an impressive 10th place finish on Monday. He was on a roll on Wednesday until a tomahawking crash halfway down his run ended that day early. Bubba Antkiewicz stepped up an nabbed a 10th place finish instead in the Wednesday event after a solid 14th place in the Monday event. Spencer Belsky was just behind in 12th, then he really stepped it up in the duals on Thursday finishing in 4th place.
This event not only earned SSWSC skiers starts in the NorAms and World Cups, it demonstrated that their hard work in training is paying off and shows that they have the skills and ability for strong results all season long!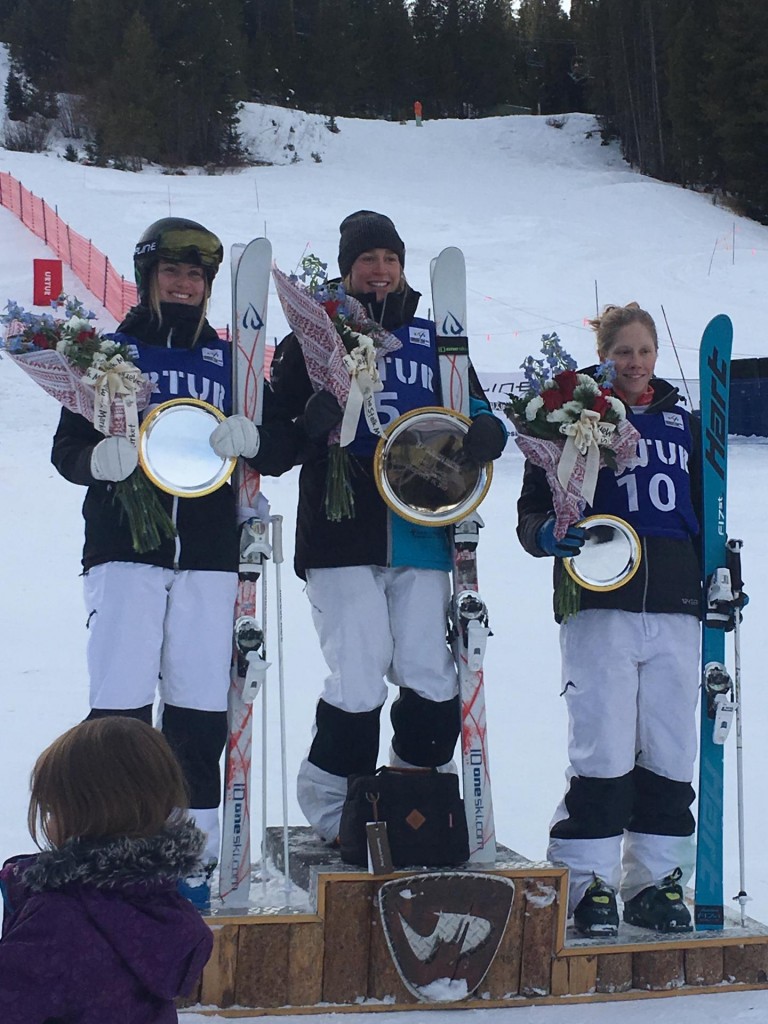 Snowboarding


USASA Slalom and Giant Slalom Race at Howelsen Hill on 12/08/17

The snowboarder racers hard work at practice and dedication to perform their best paid off Friday night as the athletes had their first USASA event of the season. As a result, the SSWSC athletes were able to walk away with the lots of podium medals. Fantastic job to everyone who raced Friday night!
Grommet Girls Giant Slalom
Rochelle Weinberg 1st

Menehune Boys Giant Slalom
Walker Overstake 1st
Braden Duty 2nd

Menehune Girls Giant Slalom
Anika Juneau 1st
Virginia Boyd 2nd
Tatum Lightner 3rd

Breaker Girls Giant Slalom
Kendall Harrington 1st

Grommet Girls Slalom
Rochelle Weinberg 1st

Menehune Boys Slalom
Walker Overstake 1st
Braden Duty 3rd

Menehune Girls Slalom
Virginia Boyd 1st
Tatum Lightner 2nd

Breaker Girls Slalom
Kendall Harrington 1st




GIANT SLALOM
Jams Women
Hayley Drover 1st
Open Class Men
Christian DeOliveira 1st
Cody Winters 2nd
Winston Vaughan 5th
Everett McEwan 6th
Open Class Women
Karina Bladon 1st
Maggie Carrigan 3rd
Millie Bongiorno 4th
Youth Men
Cooper Scheel 1st
Johnny Duty 2nd
Kento Kawamura 4th
SLALOM
Jams Women
Hayley Drover 1st
Open Class Men
Christian DeOliveira 1st
Cody Winters 2nd
Everett McEwan 4th
Winston Vaughan 6th
Open Class Women
Maggie Carrigan 1st
Millie Bongiorno 2nd
Karina Bladen 3rd
Youth Men
Cooper Scheel 1st
Johnny Duty 2nd
Kento Kawamura 7th

Alpine U10 & U8
Saturday was our first full day on the big mountain. We found some good terrain that taught us a lot about our stance and balance. We spent much of the afternoon skiing with our top buckel(s) unbuckled to find a better stance on our skis while in motion. Deb set a GS course on Bashor in the afternoon, and we were able to run the course a few times. We had a great time, and were definitely feeling our legs towards the end of the day. It's been an amazing team bonding experience so far for the girls. This will be a season for much growth; skiing skills as well as personal growth for each individual athlete.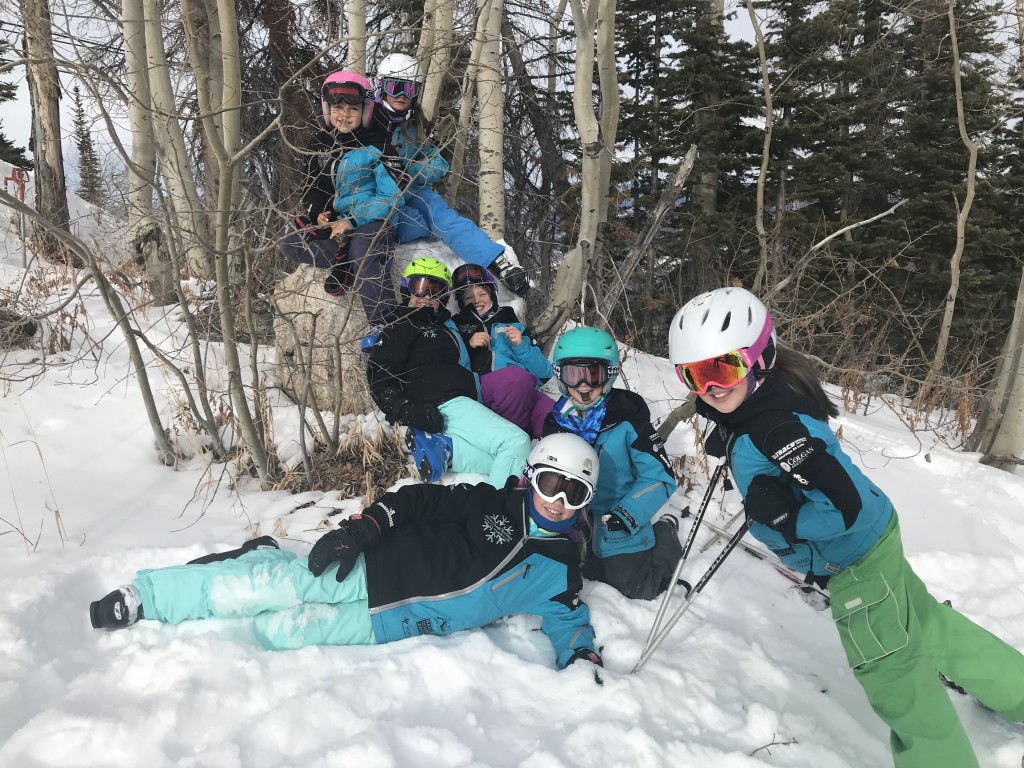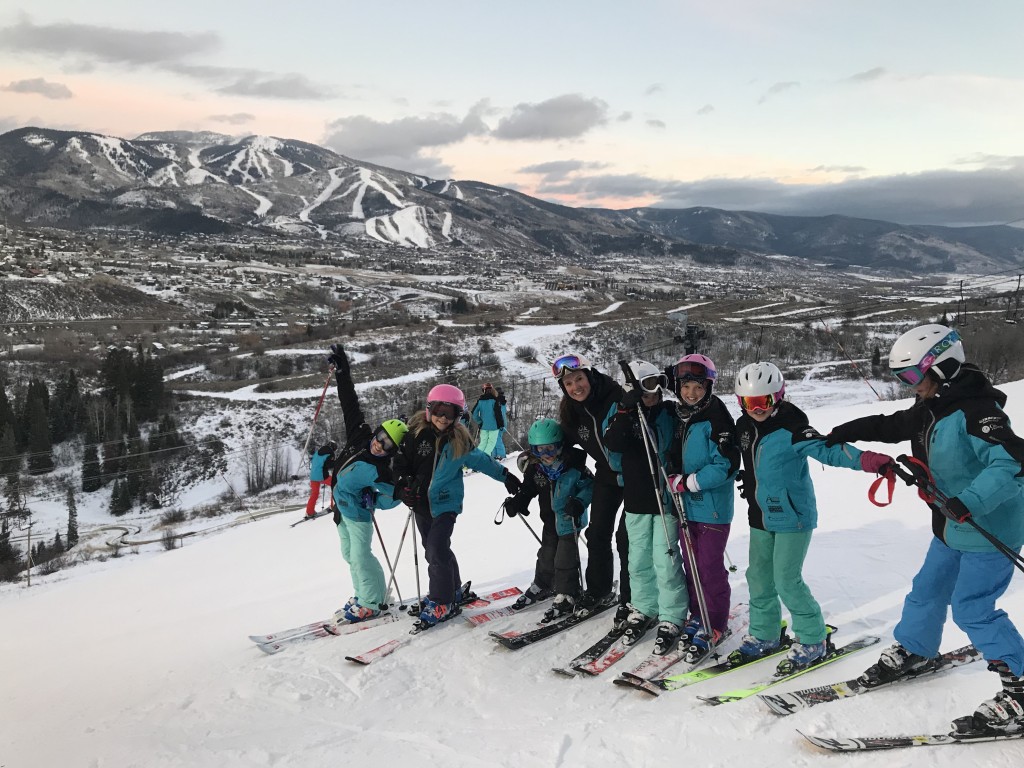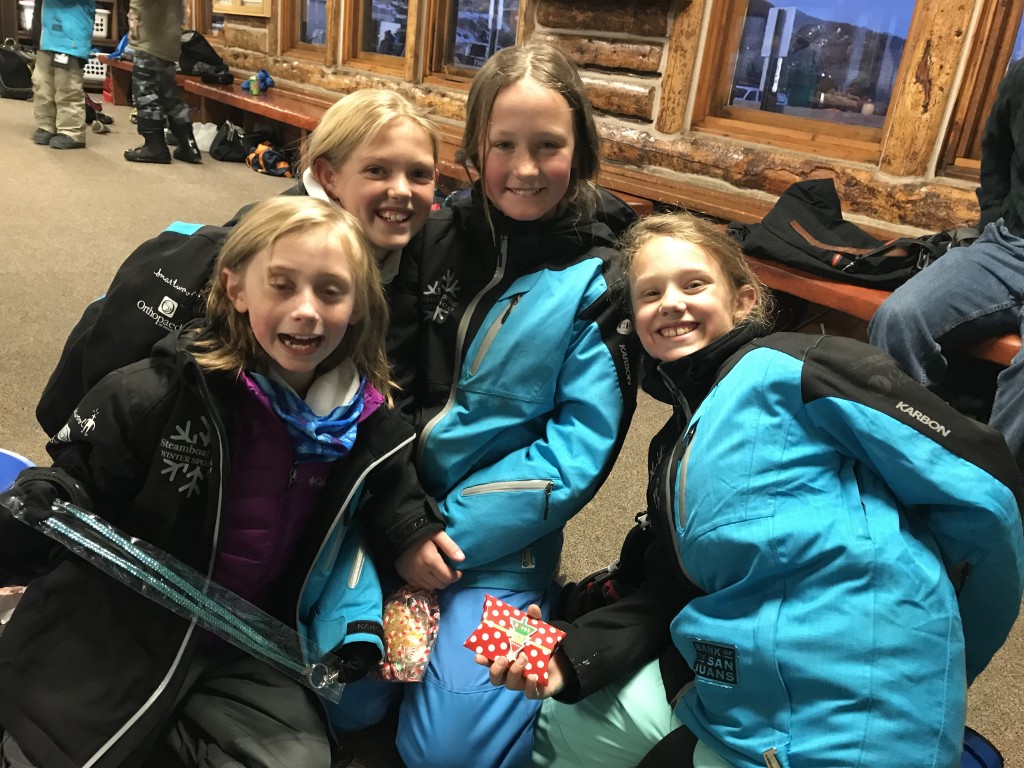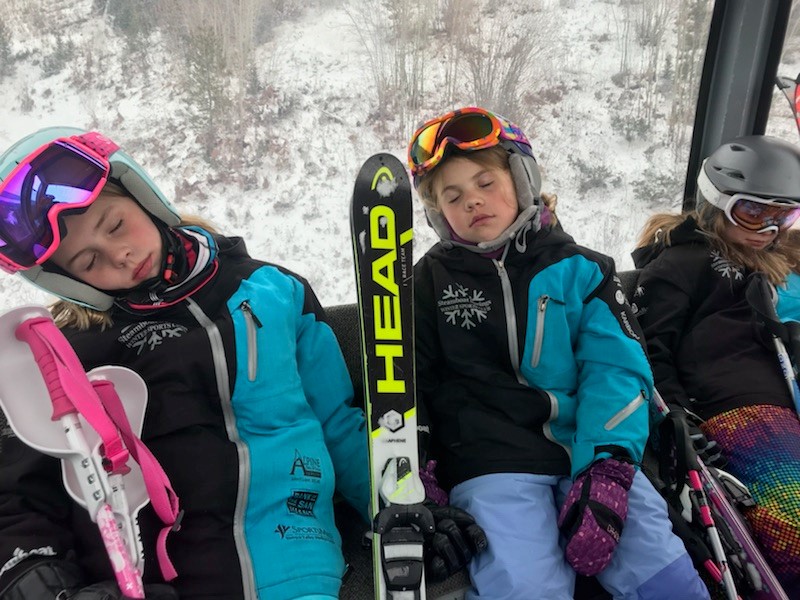 U8 Team Purple had their first day on the big mountain!