Athlete News, August 11th, 2017
Cycling
A few months ago, Vicky's "Partner Mentor" from the local Partners Outreach group came in to discuss signing Vicky up for a mountain biking program. They had seen some of our athletes riding, and Vicky's partner thought it might be a really cool experience for her! As it turns out, it was! Thank you so much for your kind thank you note, Vicky!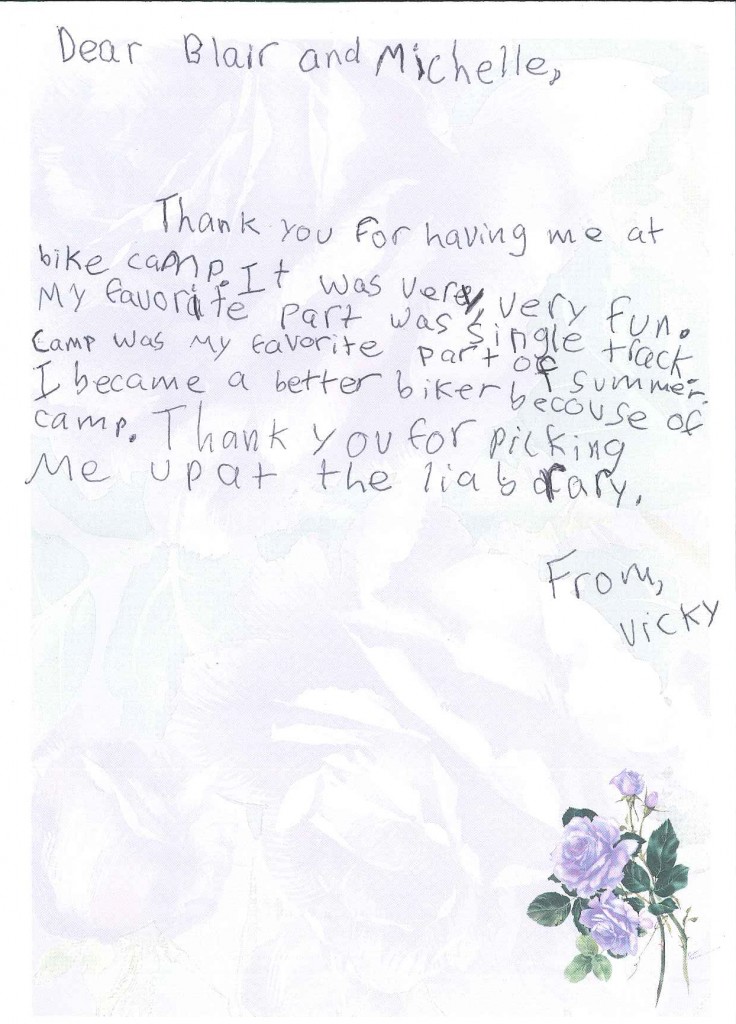 This past weekend we had a group of riders travel to Winter Park for their Epic single Track series. The weather was perfect overcast and cool making the 6, 15 and 25 mile courses very pleasant.
6 mile – Junior Race – Jack Fox took 3rd place and Thomas Cooper finished in 5th
15 mile Novice Race – Emi Cooper and Eliza Fox finished in 2nd and 3rd in the 18 and under division
25 mile Sport/Expert Race – Coach Nathan Williard won his class by a large margin. Chase and Trey Seymour and Seth Kemp competed in the Sport 18 and under division. After leading the whole race, Chase bonked on the last climb and allowing his brother, Trey, to pass him for 3rd place. Chase finished 4th and Seth finished 7th. Seth then jumped in the car to drive back to his home in Minnesota. We enjoyed his company the last month and look forward to him returning next season.
Coach Alex Pond retained his title of 100k King at Pierre's Hole 50/100 MTB Race in Grand Targhee, WY. Congrats Alex!
The Juniors Cycling Team is wrapping up their summer training program with a little down hilling fun and Bike Olympics. On Tuesday the team got a break from climbing and let the gondola do the work allowing them to focus on their downhill skills and flow. The riders thoroughly enjoyed their day with no injuries! On Friday they will be challenged with one leg pedaling races, obstacle courses, ball toss all while riding their bike. Should be entertaining.
This week's Epic Ride took the group up to North Routt to Scott's trail and 1101. The group had a fantastic time and beat the weather! Next…the Divide!
Next week the Cycling program rolls right into the High School team training. We are looking forward to having a strong Freshman group joining the team this season. The team will be preparing for the first Colorado League High School Race in Frisco, Co on August 26. We are excited to be hosting a High School race here in Steamboat on September 10th. More to following in the next few weeks.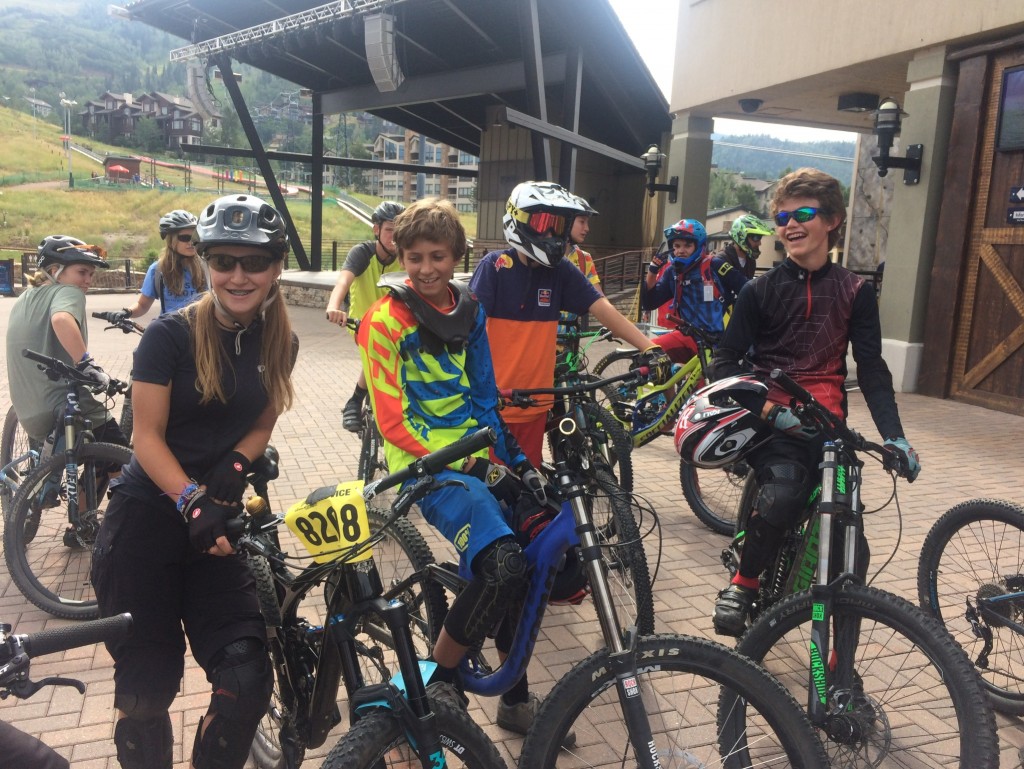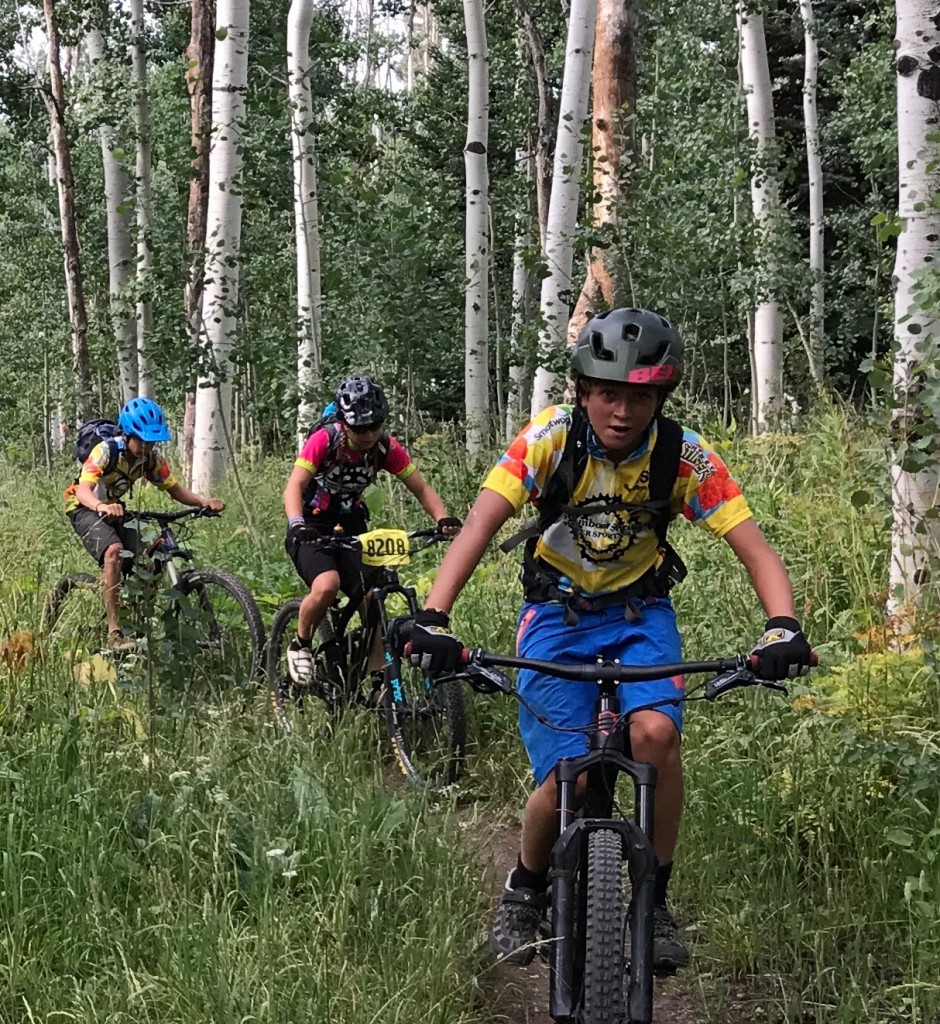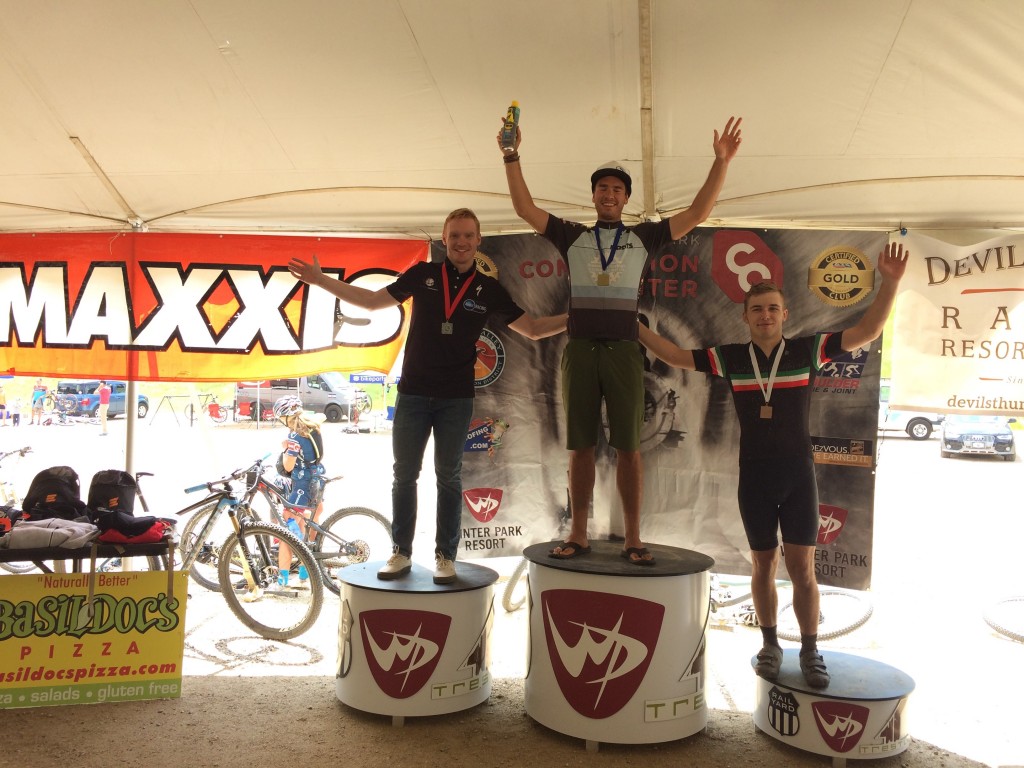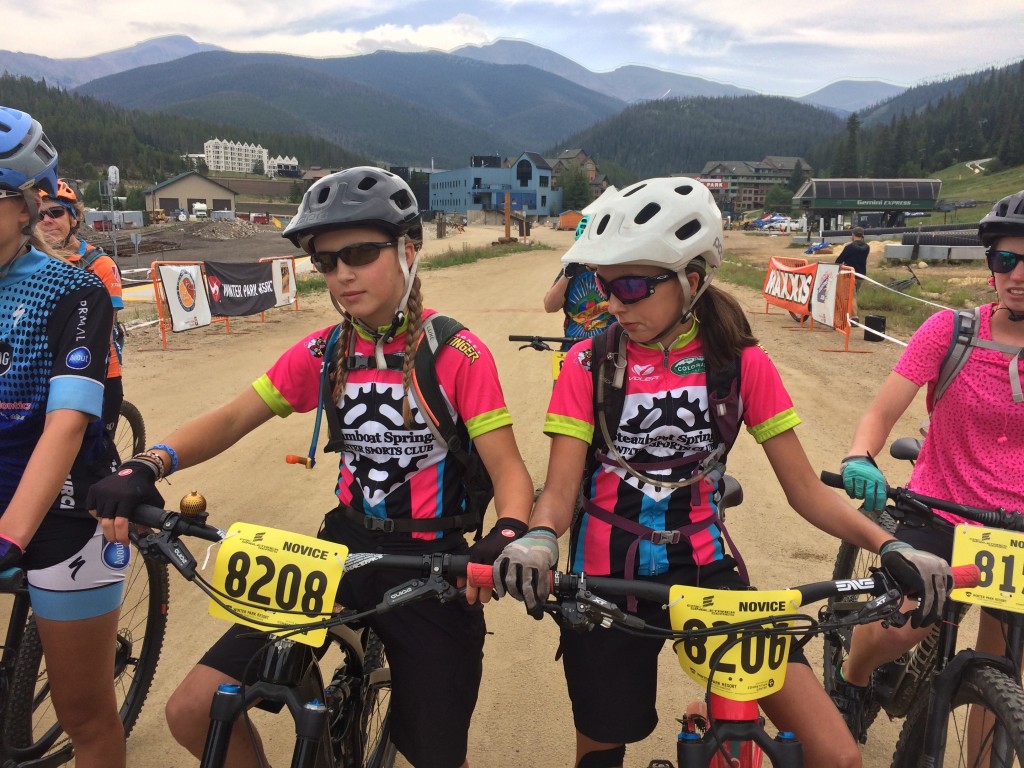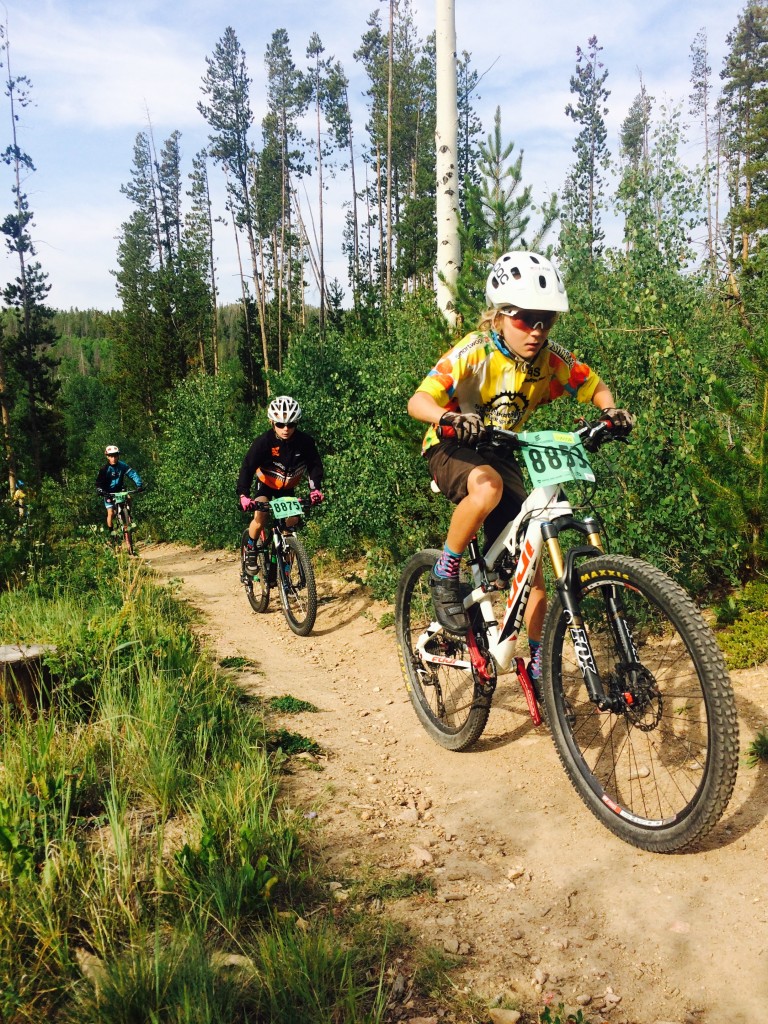 Team Trial Race Results:
Team Time Trial Results
Team TT 8/9/2017
Name Total Time
1 Koby Vargas/Ethan Moyer 0:43:33
2 Derek Teuscher/Alex Pond 0:44:26
3 Josh Smullin/Dave Zink 0:44:53
4 Sven Tate/Brian Tate 0:45:07
5 Evan Barbier/Ben Barbier 0:46:04
6 Chuck O'Connell/Finn O'Connell 0:48:21
7 Chase High/David High 0:48:37
8 Michael Fitz/Eddie Rogers 0:49:57
9 Chase Seymour/Bennett Gamber 0:50:02
10 Grey Barbier/Sidney Barbier 1:01:31
11 Emi Cooper/Eliza Fox 1:02:20
Freestyle
Last week the HP Mogul Team ramped out at Bald Eagle lake for their last session before heading to Australia this Friday for a three week on snow training camp. The team decided to finish the camp off with a sunrise ramp session. Yes, this meant a very early start with warm-up beginning at 5:15am on Sunday morning, but the early start was well worth the experience. Whilst it was a little chilly (water was actually warmer than the outside temp) ramping as the sun came up was spectacular.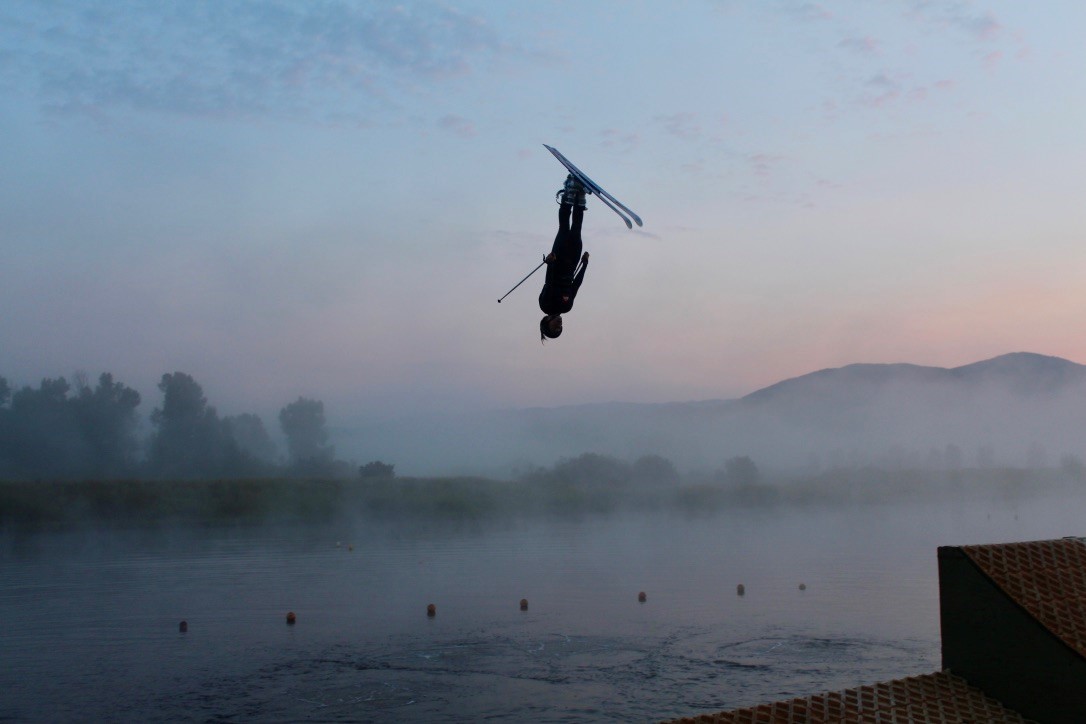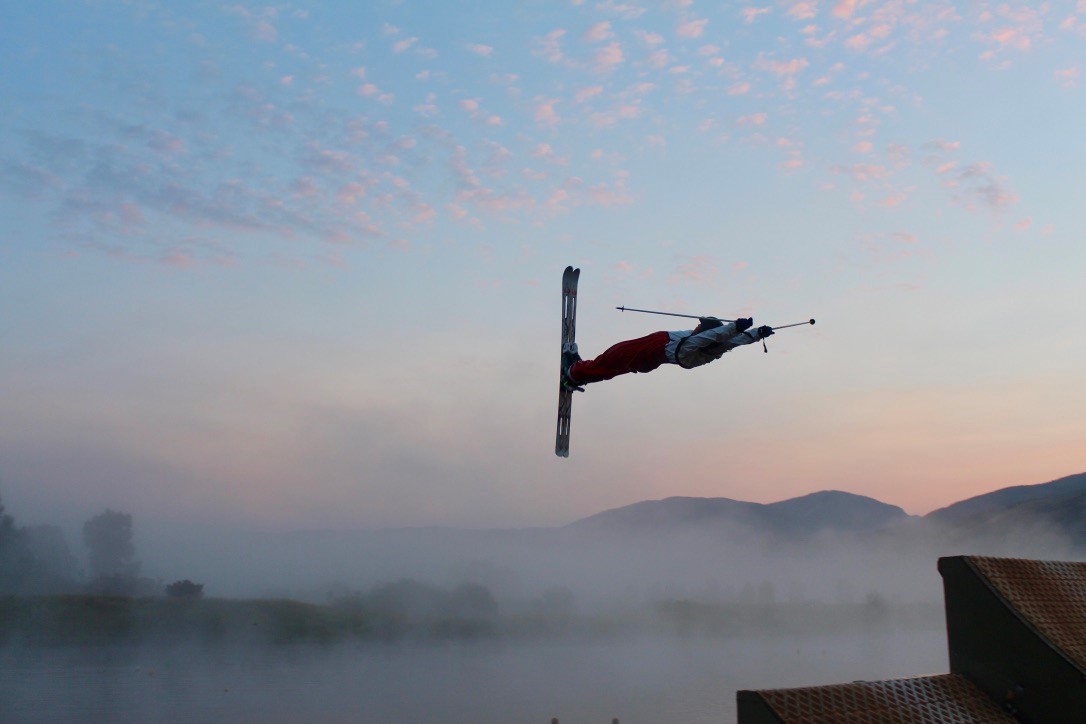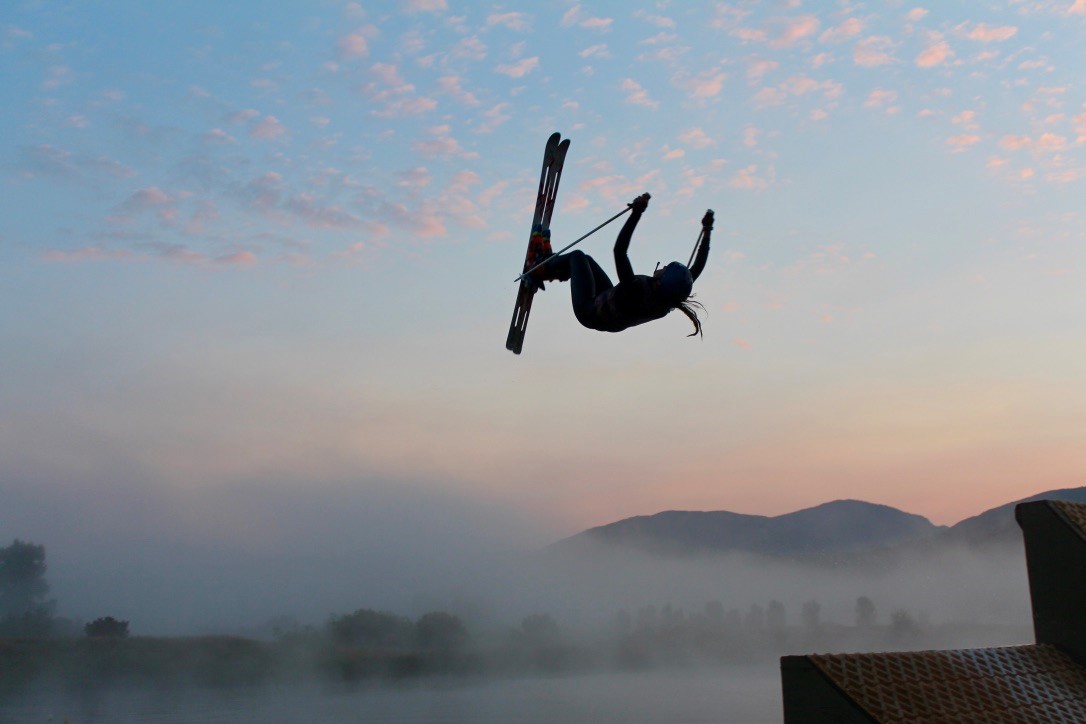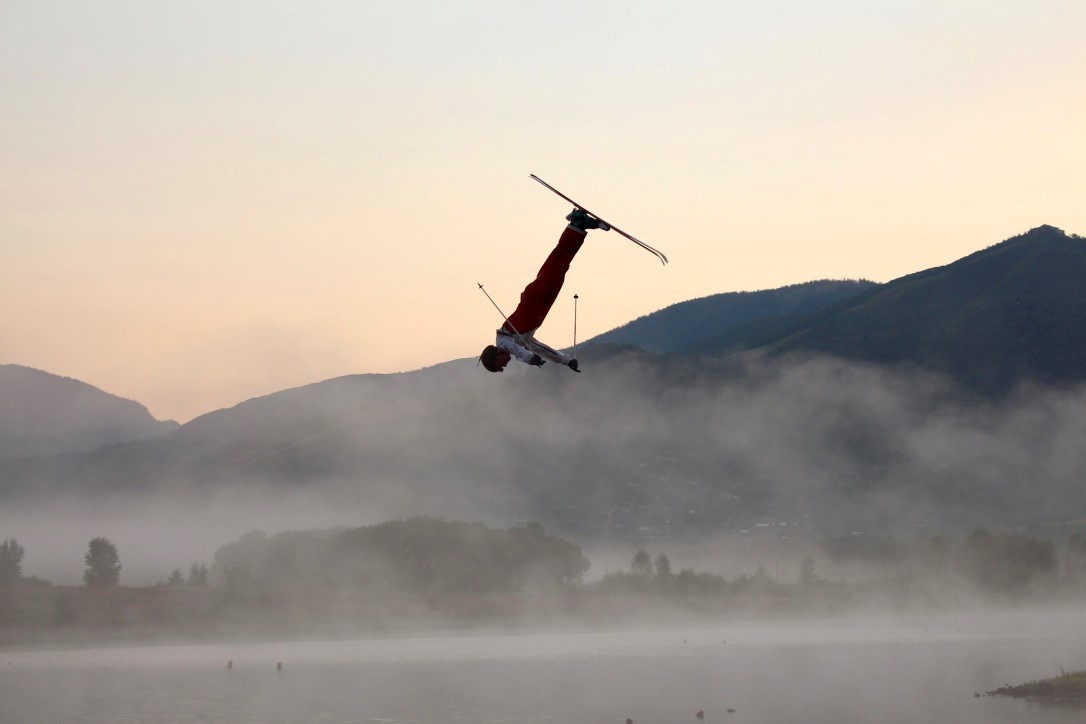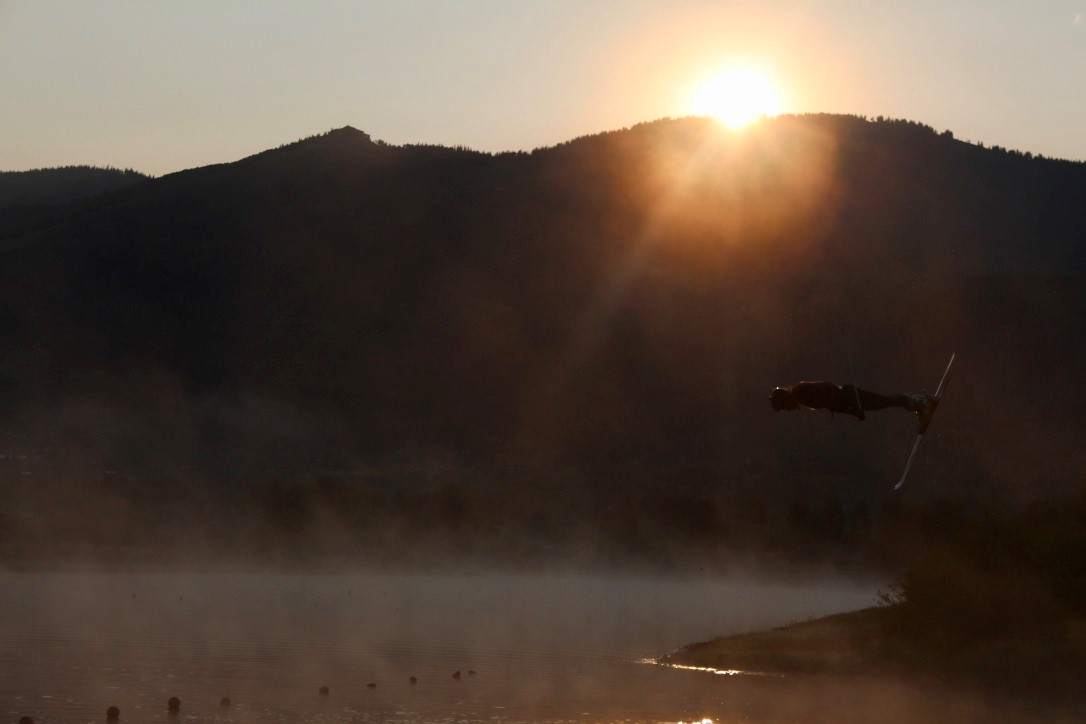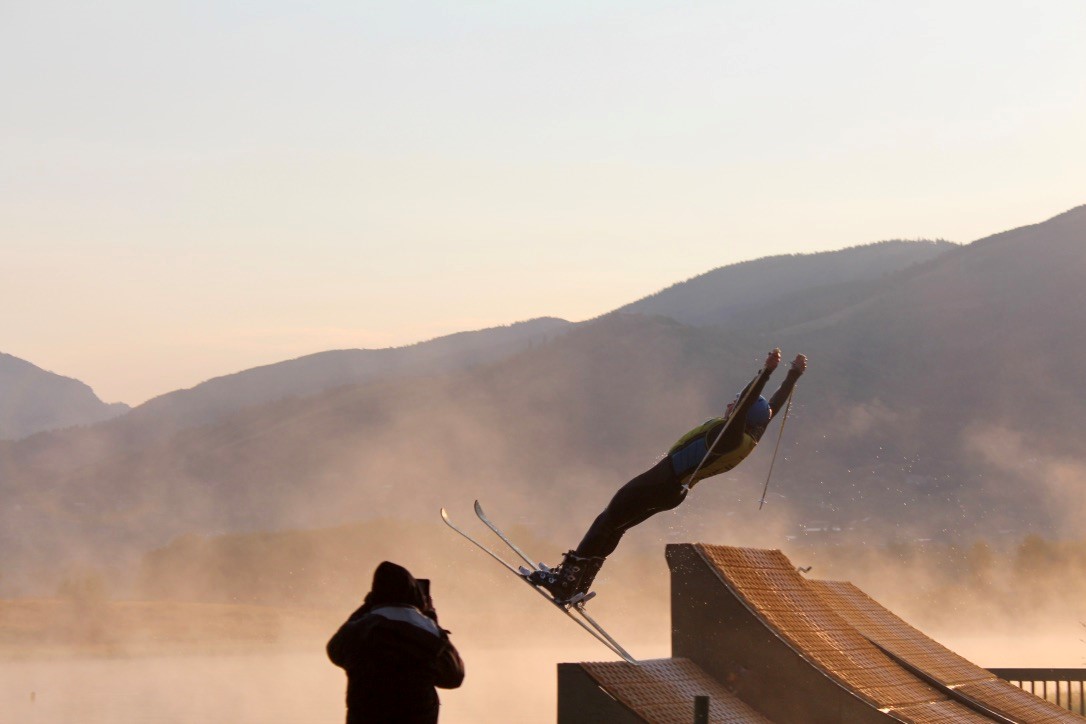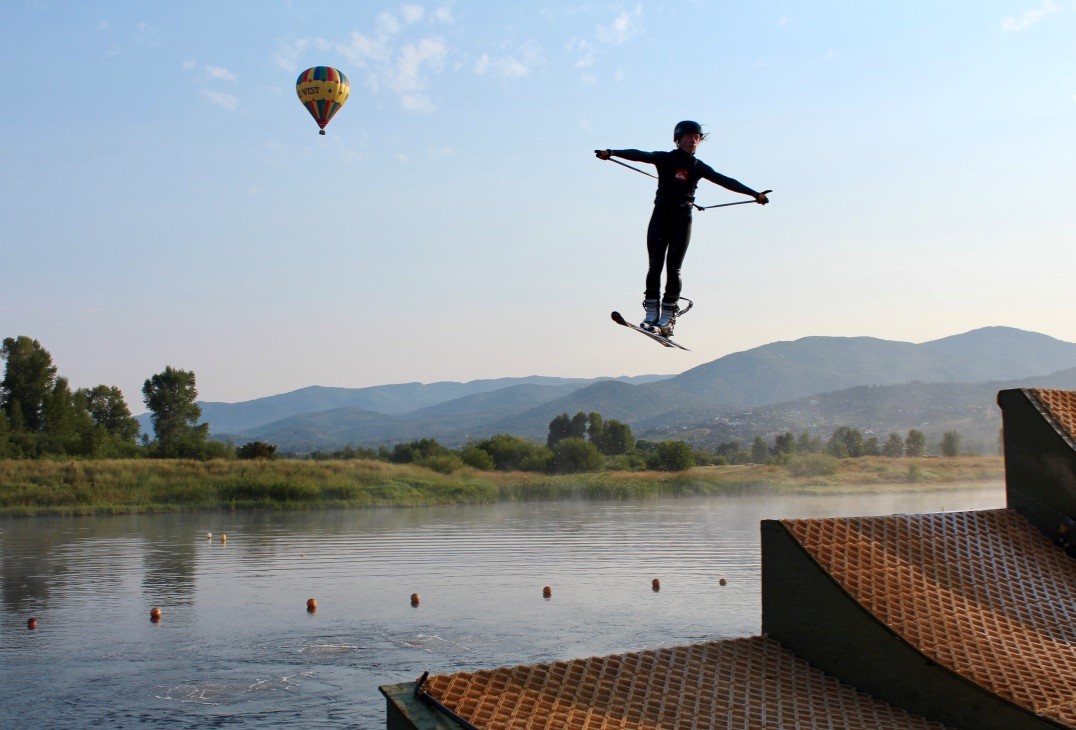 Alpine
Hello All,
We've had a fun and productive first three days on skis. The snow is simply fantastic and the views are breathtaking. Our days are busy with an early start, quite the ride up a narrow, winding road to the mountain, skiing/training, recovery exercises, video analysis, ski tuning, etc. Our athletes are positive and a pleasure to work with. They are representing themselves and our club with poise and dignity. Yesterday we had quite the adventure as we had to chain up at the bottom of the access road to make it through some snowy conditions. The process was a comedy of errors and frustration, but thanks in large part to Mike Bansmer and a few of our more resourceful athletes we were able to effectively affix chains to all five of the vans. The snow conditions are quite dry and grippy, not unlike the compact surfaces we find in Colorado on good training days. To date the weather has been cooperative. We had some fog for half of the first day, but since have enjoyed skiing above the clouds. After two long days of free skiing and drills we advanced into some tactical drill work today. The result was not astounding so many of us will take a step back and continue with a more technical progression. The length of the camp, great coach to athlete ratio, and the number of days we hope to find ourselves on snow all afford us the opportunity to take our time and truly individualize training plans to the needs of each athlete. I've attached a couple of pictures. As is always the case, they don't come close to capturing the true quality and beauty of this tremendous venue. If you would like, feel free to reach out via email as needed. I will get back to you as quickly as I am able.
Adam Chadbourne


Hello from sunny New Zealand,
Our camp continues to go well and our athletes are improving at a steady pace. Every day brings a new adventure; be it spectacular views, soft snow, hard snow, variable hill space, interaction with our wonderful Kiwi hosts… It's almost all good. We're busy and always on the move.
We're deep into the camp at this point but with many days to go we are all excited to capitalize on the time we have left. To put in perspective, were this a camp at Mammoth or Mt. Hood, we'd be on our first day. So there is much opportunity ahead.
I'd like to take credit for our situation down here but the truth is that we've truly lucked out. The rest of South America, from Argentina, Chile, to other parts of New Zealand, are all struggling for snow. The glaciers in Europe are a mess. Meanwhile, despite some volatile weather, it seems (based largely on social media) that we have the greatest snow and training in the world right now. Add to that very low pressure from other teams and we couldn't ask for a whole lot more.
Plans are varied by individual. All are receiving much personalized attention and great coaching. We're stacked into our rooms like a submarine. Despite this challenge the athletes and coaches seem to have adapted well and conditions remain sanitary (though quite messy, which is inevitable given all of our gear). True bonds are forming between coaches and athletes, and athletes amongst themselves.
I hope that your children are communicating with you regularly. If not, or if you have any questions, please reach out to me directly via email.
If you'd like to see some pictures, the easiest ways it to follow me on Facebook. I encourage you all to check in.
That's all for now. I will try to send another update again soon.
Adam Chadbourne