Athlete News August 12th, 2016
Nordic Combined
Another Springer Tournee is in the books!! SSWSC brought the heat 25 athletes to compete on 6 different hills! And we didn't just show up. We brought home hardware from every hill size from the HS15 to the HS134!!

The week started with 3 days of open training and organized activities with the U.S. and Canadian Ski Team. Our athletes got the opportunity to work in small groups with Ski Team members to be coached and mentored on a personal level. The skiers loved getting some face time with the best skiers in North America! They also attended a national testing event to stack their abilities up against the rest of the country's skiers. This event was organized and supervised by the National Team athletes again.

Then it was tournee time. Thursday kicked off the competition weekend with the HS68 in the morning. In the U16 women's class, we saw huge improvement out of Hana Schrock as she landed two long jumps for a silver medal! In the men's class, Niklas Malacinski was our top finisher at 5th place in a deep field of U16 jumpers followed closely by Canden Wilkinson, Gunnar Gilbertson, and Bennett Gamber in 7th, 8th, and 10th places respectively. That evening was a huge small hills tournament that lasted nearly 5 hours!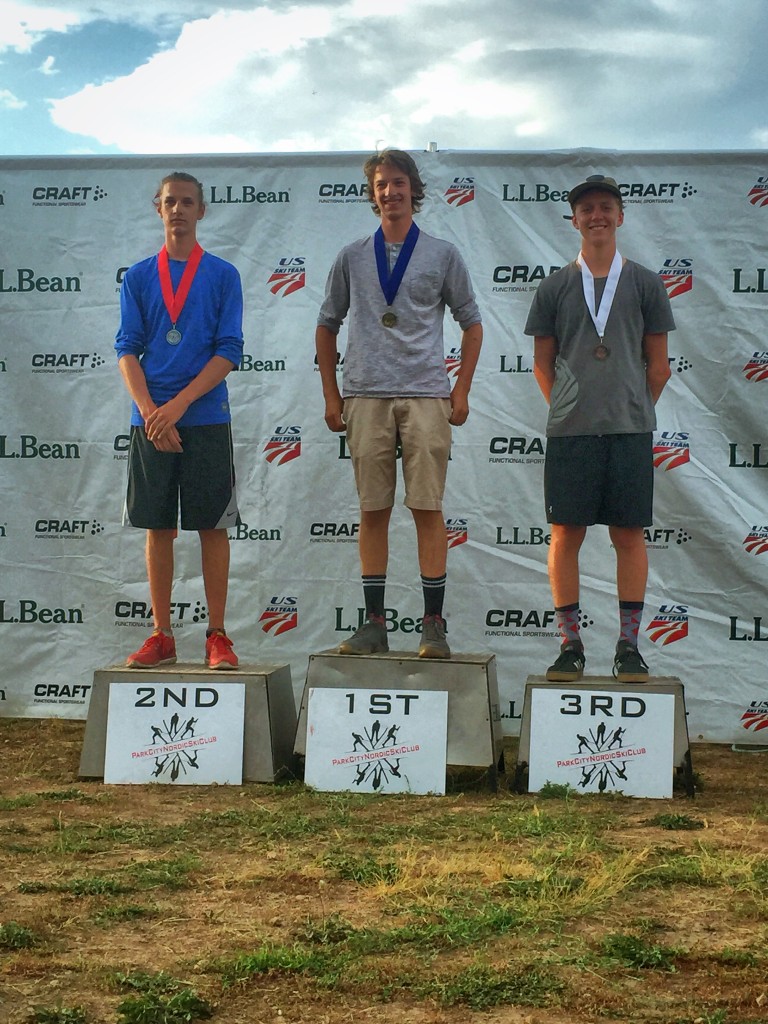 Friday was the HS100 event where Decker Dean was once again top dog for SSWSC. He brought home a 3rd place medal while skiing against athletes up to 19 years old. Our next three finishers were Elijah Vargas, Brenden Andrews, and Peter Rosenthal at 14th, 16th, and 17th respectively.

Saturday was the big one: U.S. Large Hill Nationals on the HS134. The talent seen during this competition was a big step up from recent years. We saw lots of jumps over 125 meters from very low speed. Our young athletes had their work cut out for them in this high-caliber competition but they gave it their all and gained some great experience skiing against the best skiers in North America!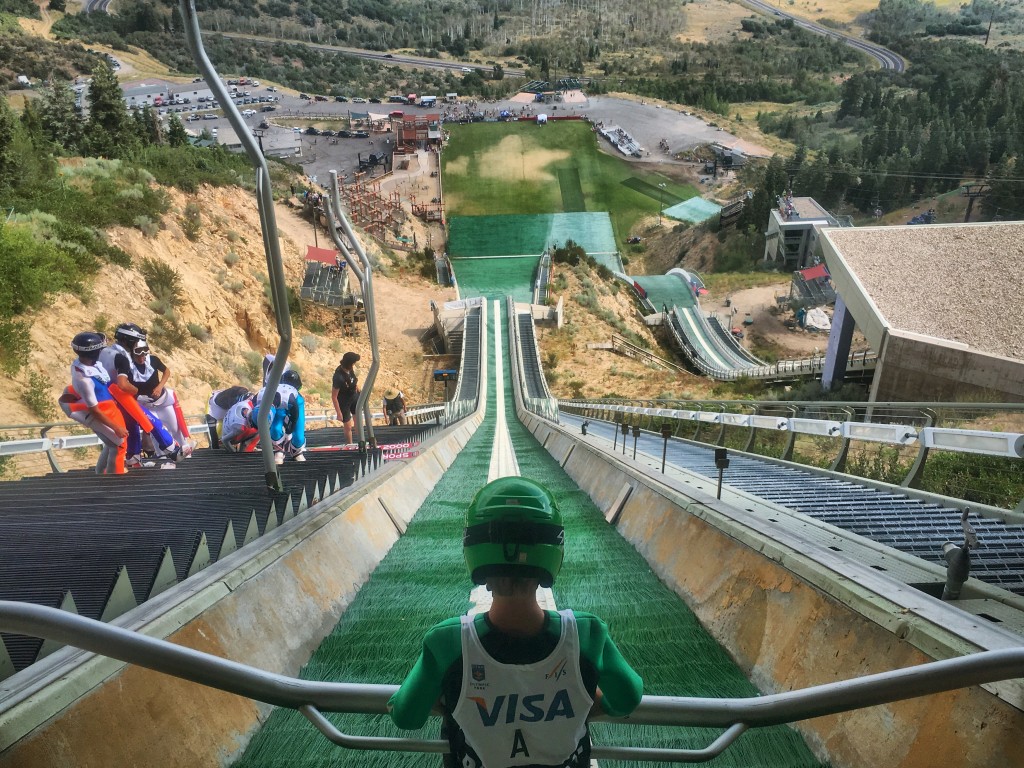 Thank you to all the families who made the trip to Park City to support our SSWSC athletes in the biggest competition week of the year!! Your cheers and high-fives keep our team ling big and flying far!!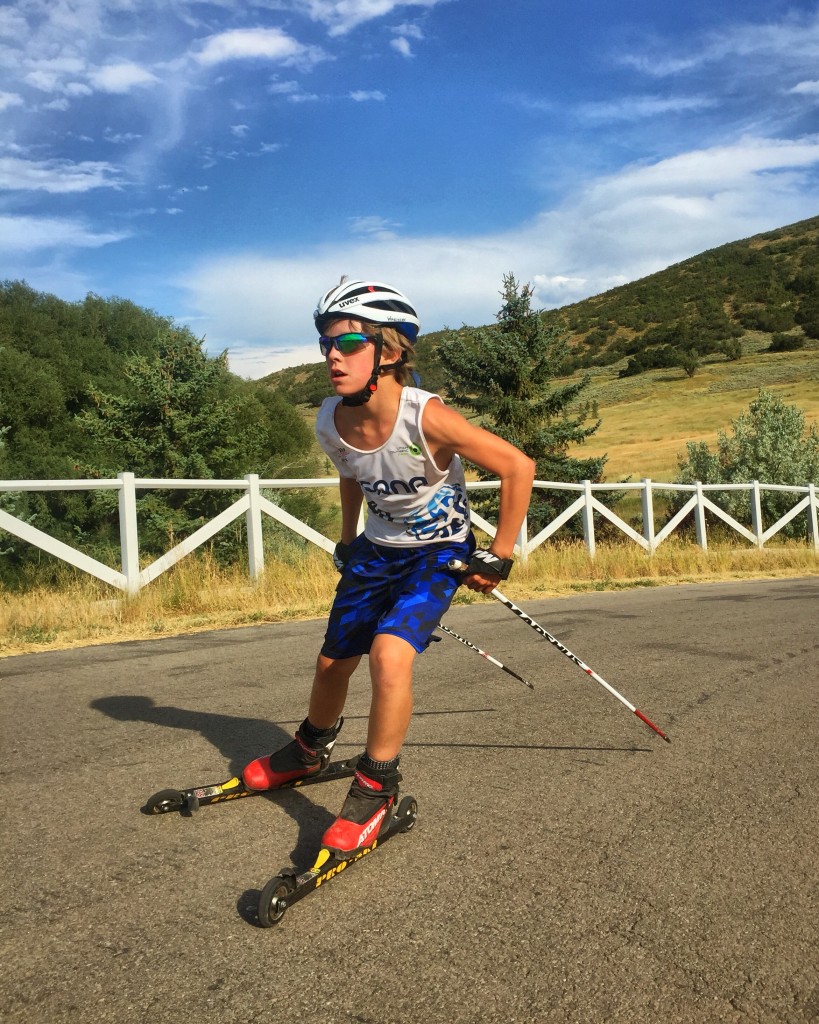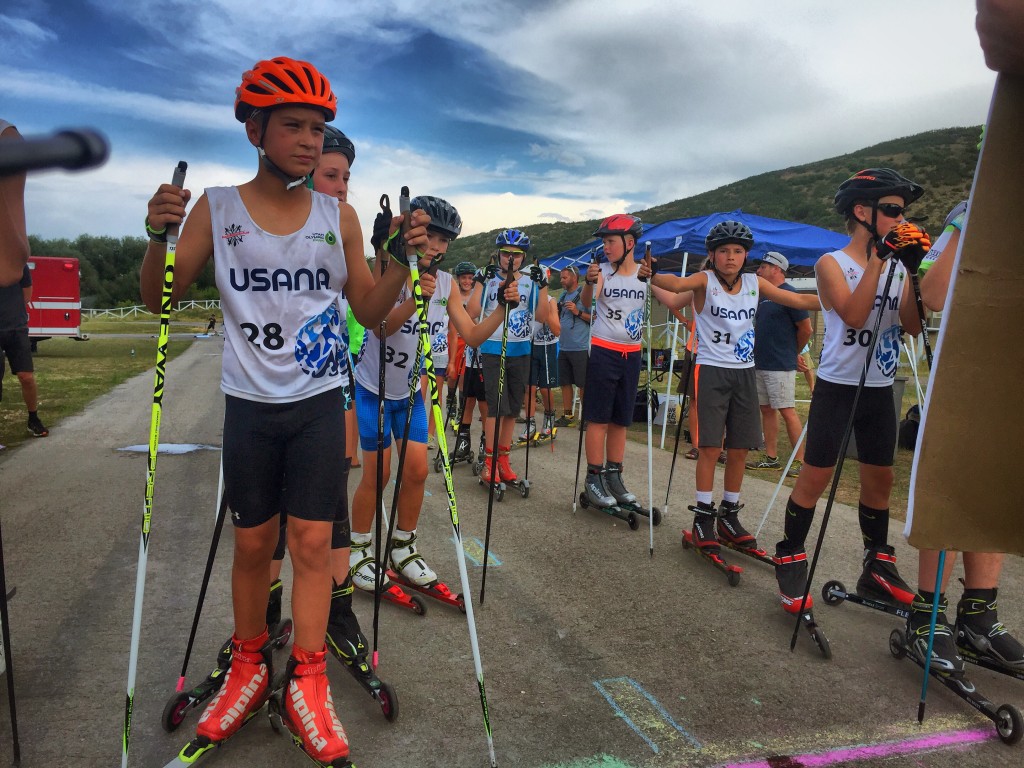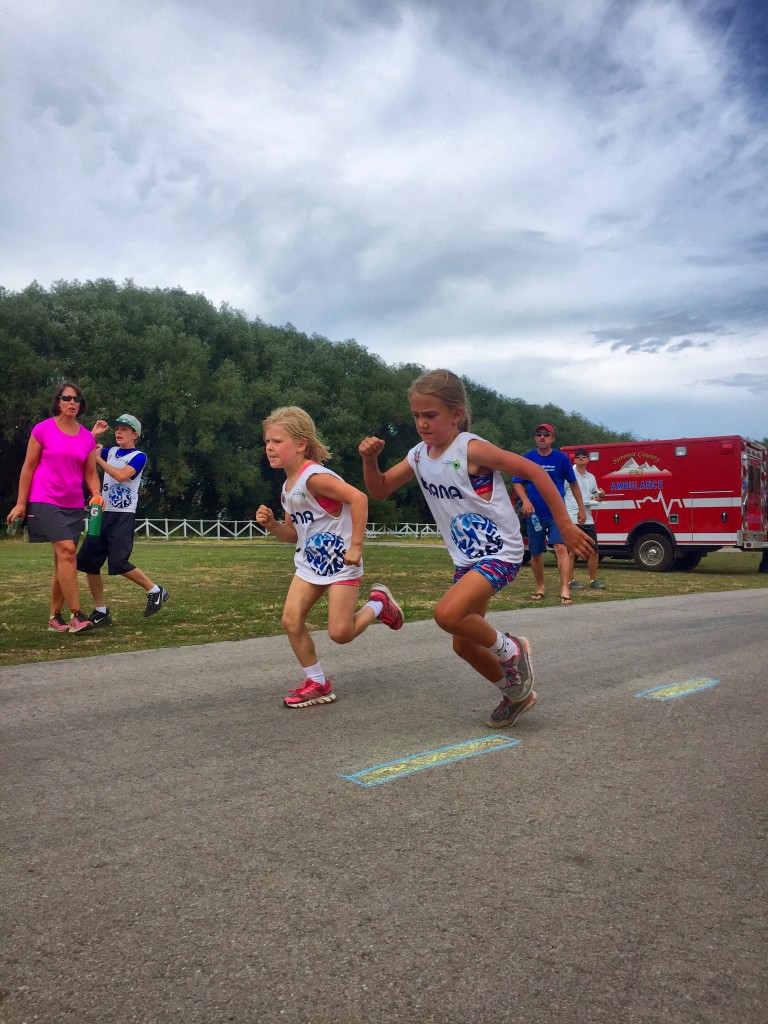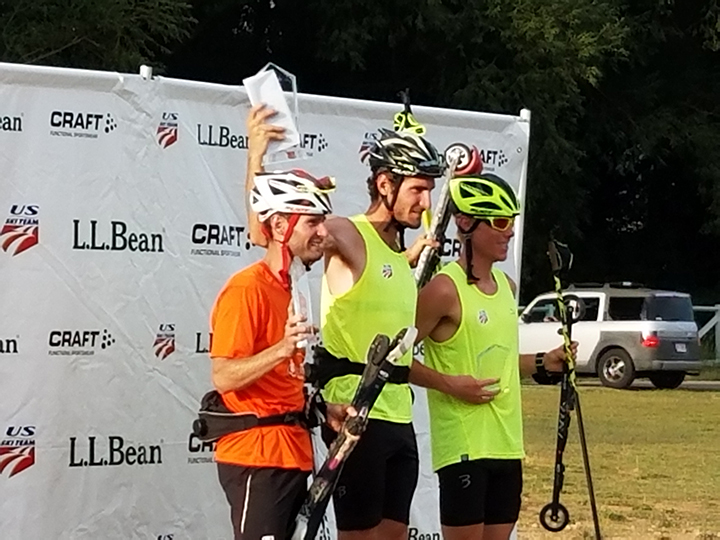 Brian Fletcher, Taylor Fletcher, and Ben Loomis SWEEP the podium for Senior Nationals in NC!
Cycling
Junior Cycling Team ready to ride the Divide Trail from Dumont Lake on Rabbit Ears Pass to the ski area. 24.8 miles, 1,952 feet ascending, 4,589 feet descending. A big adventure!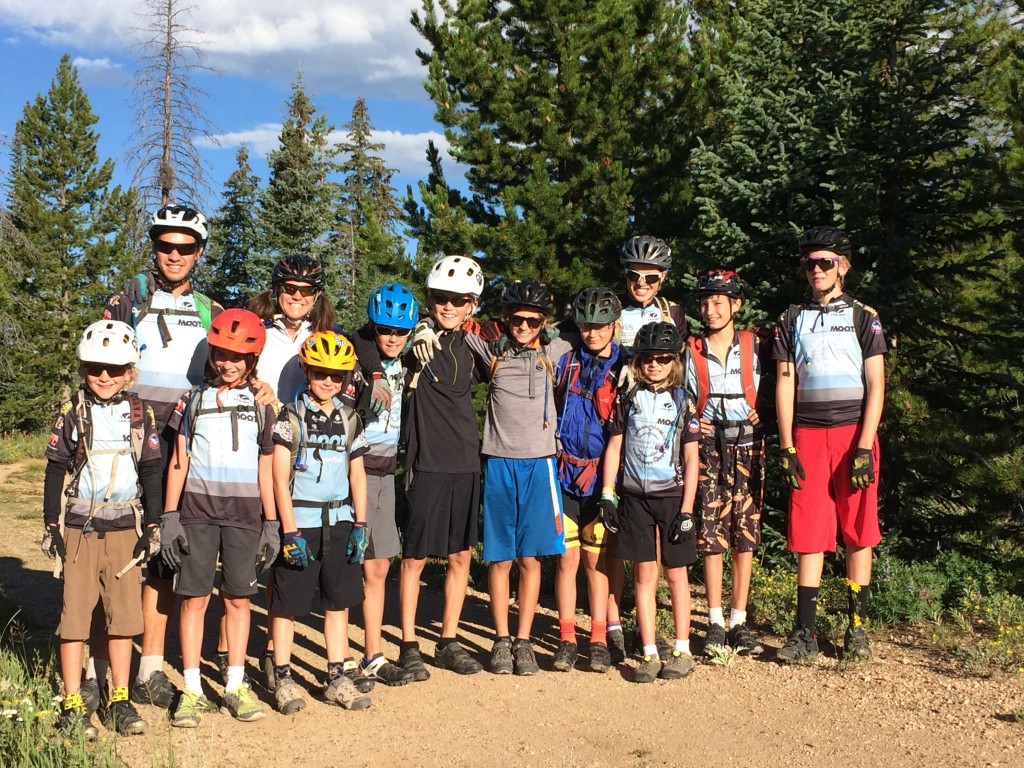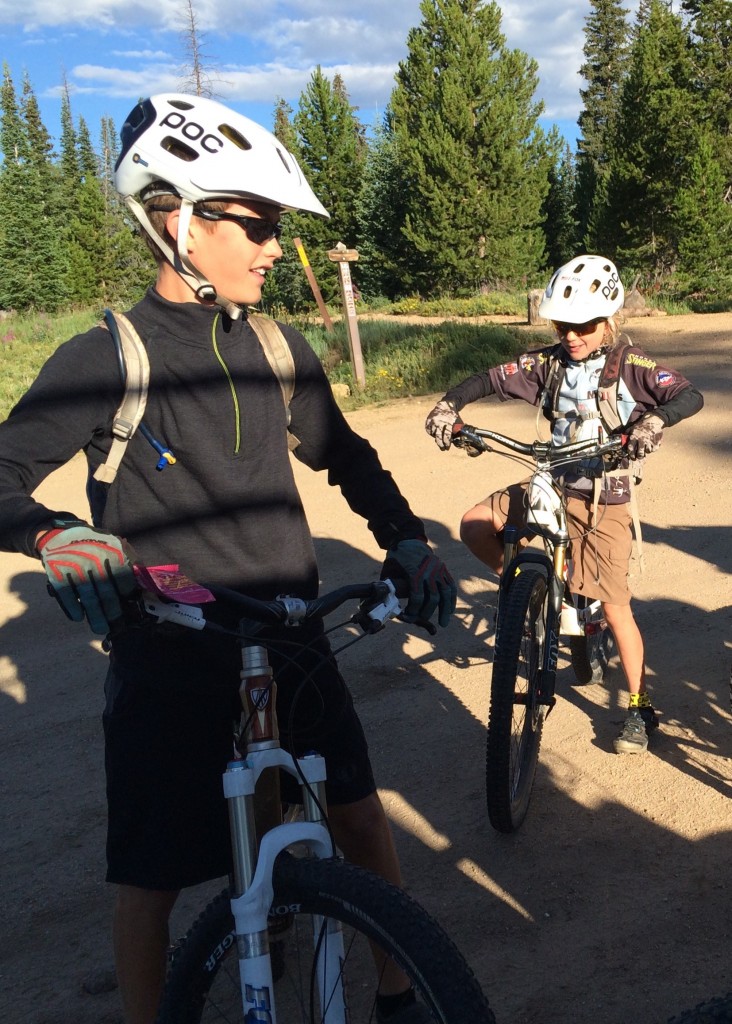 Freeskiing & Snowboarding
This summer, five athletes from the Freeskiing and Snowboarding Programs took some time away from their summer training schedule to work at the New York State Sheriff's Association Summer Camp Iroquois. Cody Winters, Josie Seibel, Payton McElhiney, Mac Skove, and Max Sauerbrey, all spent time on the shores of Keuka Lake In wester New York during July to work as Jr Counselors. They were part of a team that gave a group of young people with rough backgrounds an opportunity to attend camp free of charge.
During their time at Camp Iroquois, these athletes lived in cabins with 6 to 8 campers. This group of athletes taught classes like Sailing, Swimming, and Archery introducing some campers to the outdoors for the first time. While living with the campers they help them through the challenges of camp, from surviving the 6 mile hike to dealing with personally clashes. Once again I sent home our Steamboat athletes exhausted, but proud of the work that had been a part off.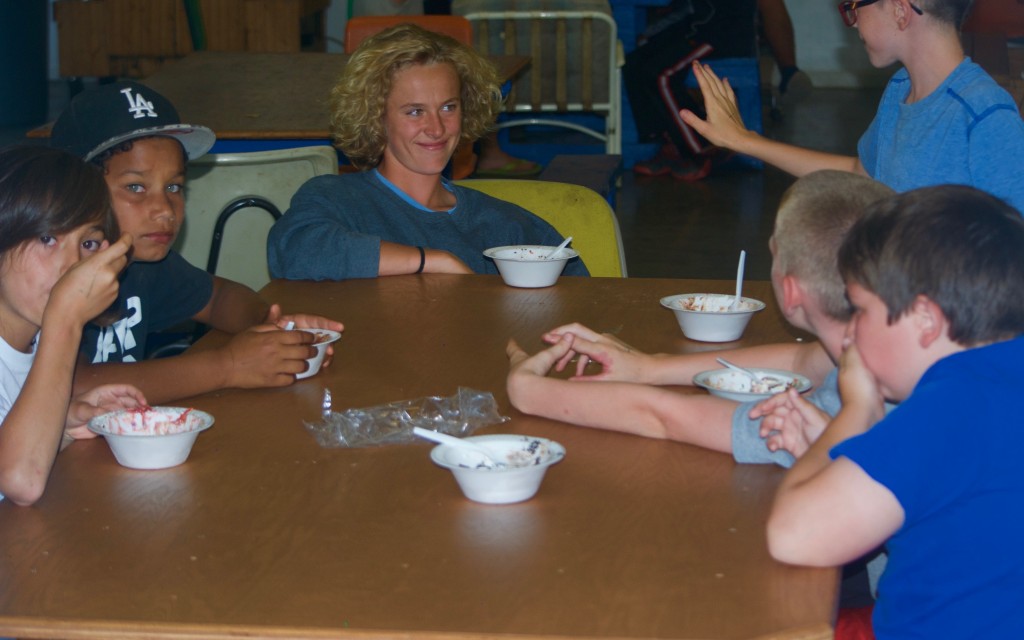 Cody Winters at Friday night ice cream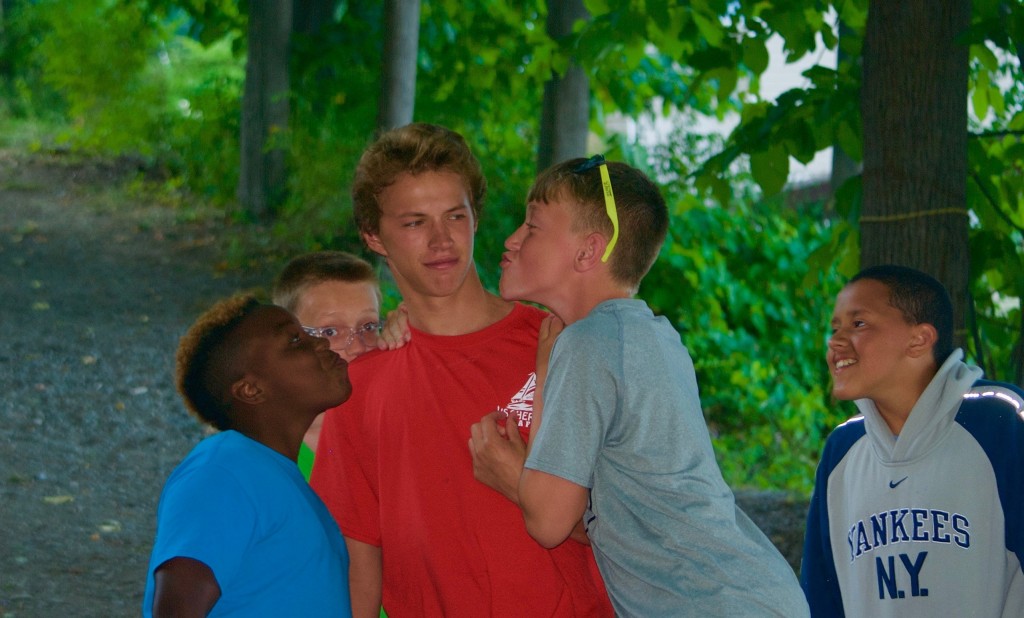 Payton McElhiney preparing for the last Campfire.