Athlete News, March 13, 2020
READ ABOUT COVID-19 UPDATES AND ATHLETE IMPACTS HERE
Cross Country
2020 Cross Country Skiing Junior National Championships
Auburn Ski Club
Donner Pass, California

SSWSC XC U16/18/20 athletes have completed the second set of races at the 2020 Junior Nationals in California. The first race Monday 3/9, was 10k Classic for the U18/20 males and a 5k Classic for the rest of the race fields. With 70-100 competitors in each field, a top twenty finish was a notable accomplishment. Conditions were tricky, with a bit of new snow, clear skies, and warming air throughout the day.
In the first race, Wally Magill secured the top finish for the SSWSC, placing 4th in the U18 boys 10k Classic Race. Griff Rillos scored a 9th place in the U16 male 5k Classic. Sidney Barbier placed 10th in the U18 female 5k Classic. A top ten finish earns the athlete All American honors.
Additional SSWSC first day Classic results:
Cooper Jones- 19th U20 male
Chase High- 23rd U20 male
Ellory Kearns- 16th U20 female
Grey Barbier- 14th U16 male
Thomas Cooper- 22nd U16 male
Ellery Hodges- 22nd U16 female
Heidi Andre- 38th U16 female
Grace Zanni- 51st U16 female
A 1.2k Freestyle Sprint was held Wednesday 3/11. This competition starts with 1.2k time trial and then the top 30 fastest times for each age group/gender advance to heats. SSWSC's Griff Rillos led the way, making the finals and finishing sixth overall. These athletes qualified top 30 and advanced to quarter final heats, but were knocked out of the quarters: Ellory Kearns (13th), Grace Zanni (14th), Wally Magill (15th), Chase High (17th), Ellery Hodges (23rd)
Additional Sprint Results:
Cooper Jones (31st)
Thomas Cooper (58th)
Grey Barbier (68th)
Heidi Andre (71st)
Sidney Barbier (91st)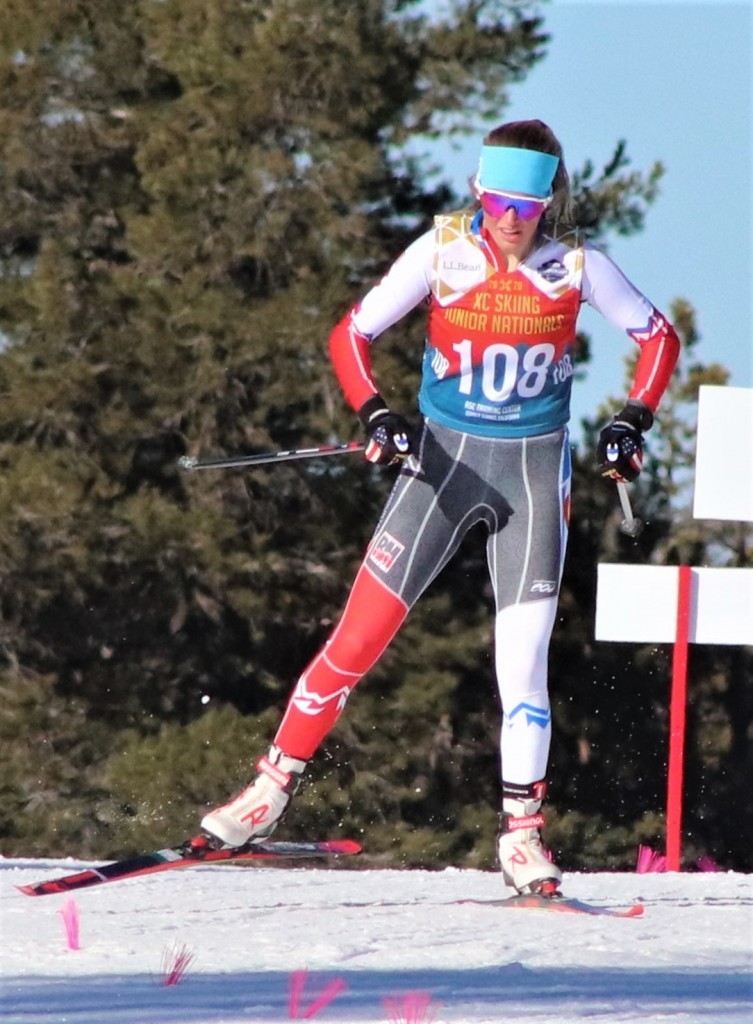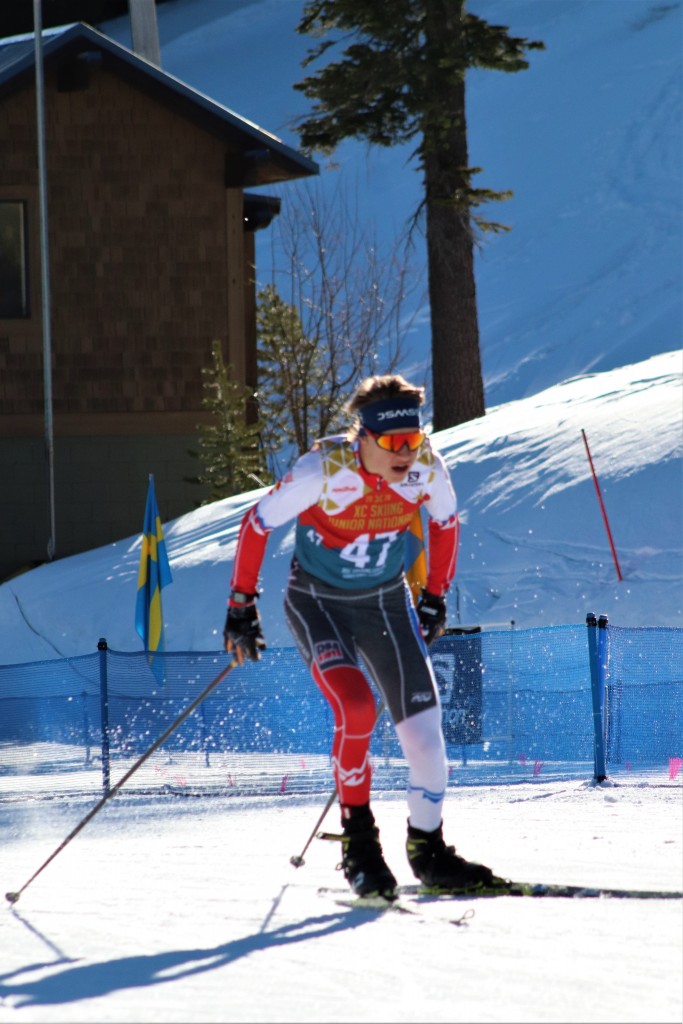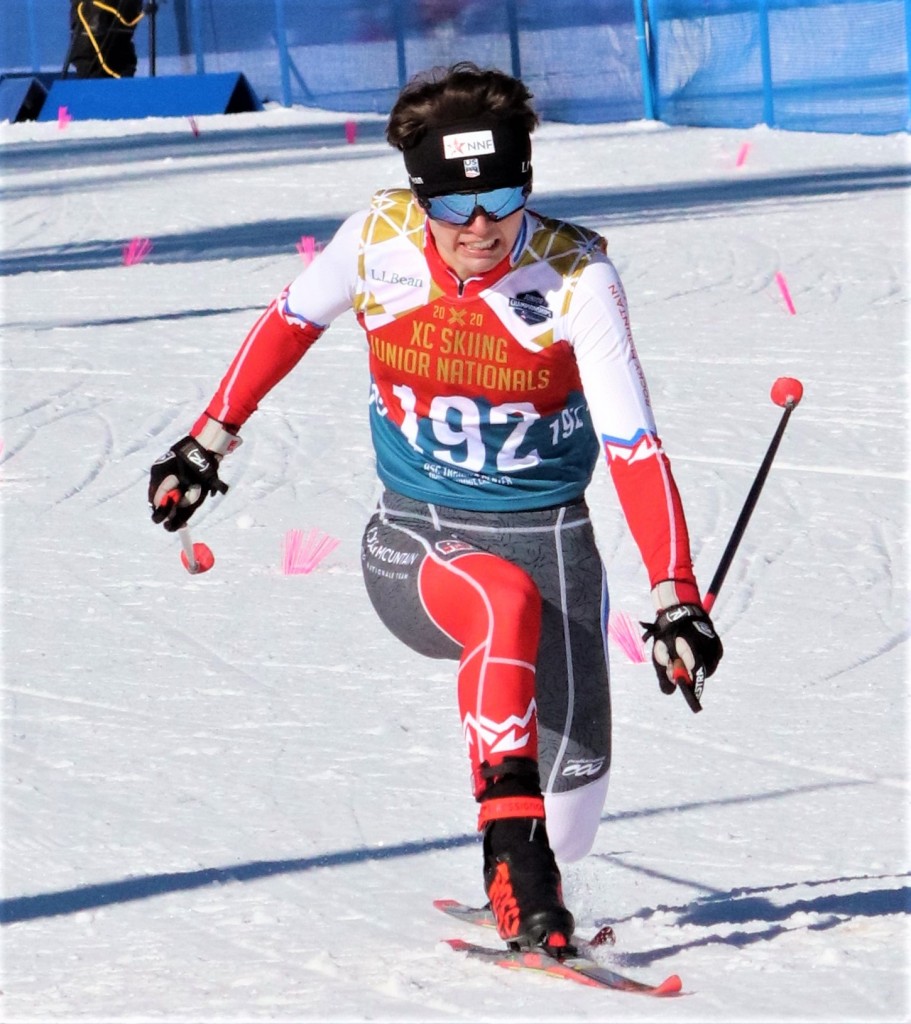 We had a special achievement coming up for an SSWSC cross country athlete, Noel Keeffe, who is also currently a sophomore on the University of Utah ski team. Noel qualified to compete in World Cup races in Quebec City, CAN on March 14-15 and in Minneapolis, MN on March 17. At this time, the races have been cancelled, but we are thrilled with Noel's achievements as the first SSWSC athlete lined up to compete in World Cups in cross country, and as the first SSWSC athlete to make the US Ski Team in cross country. Congratulations to Noel!
Nordic Combined
Seven Steamboat athletes competed in Junior World Championships in Oberwiesenthal, GER. It's the biggest event of the year for athletes under 20 years old and we have already had a number of great results from our hometown athletes!
SKI JUMPING
Men
Decker Dean - 21st
Erik Belshaw - 35th
Women
Annika Belshaw - 52nd
NORDIC COMBINED
Men
Niklas Malacinski - 27th
Women
Annika Malacinski - 24th
Tess Arnone - 25th
Alexa Brabec - 28th
We also had the "Mixed Team" event in Nordic Combined. For this event, we make a 4-person team consisting of 2 girls and 2 boys. The race is a relay where the boys each ski 5K and the girls ski 2.5K for a total of 15K. We had challenging conditions and poor performances on the jump, but when it came to the race we skied up from 11th place to 7th! It was a good day on the XC trails for us.
The mixed team consisted of Niklas Malacinski (Steamboat), Evan Nichols (Ford Sayre), Annika Malacinski (Steamboat), and Tess Arnone (Steamboat).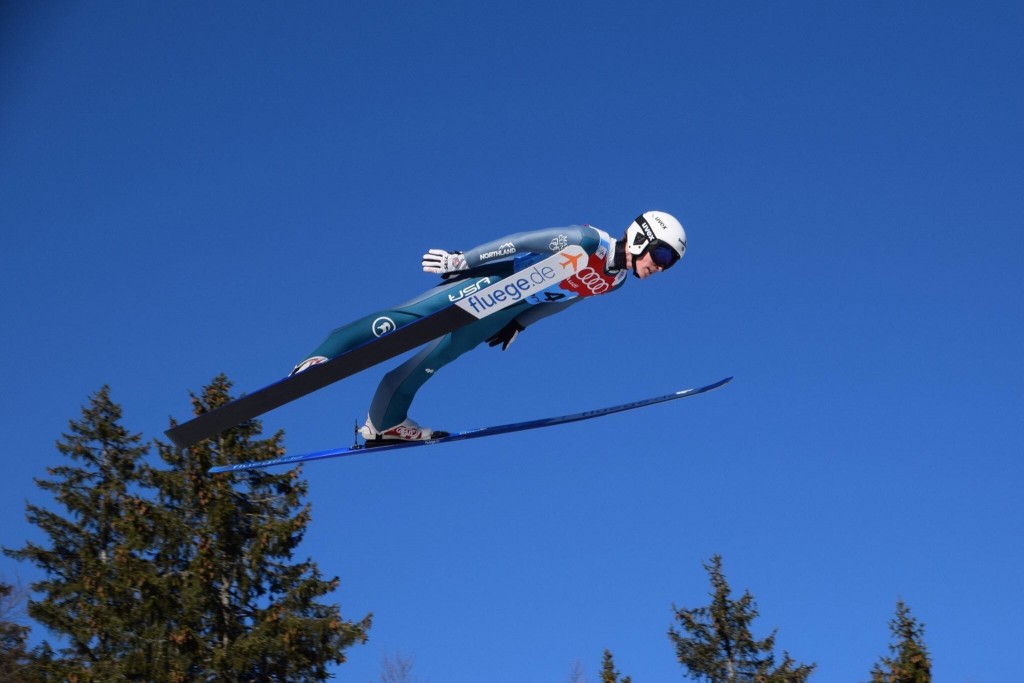 Decker Dean


Niklas Malacinski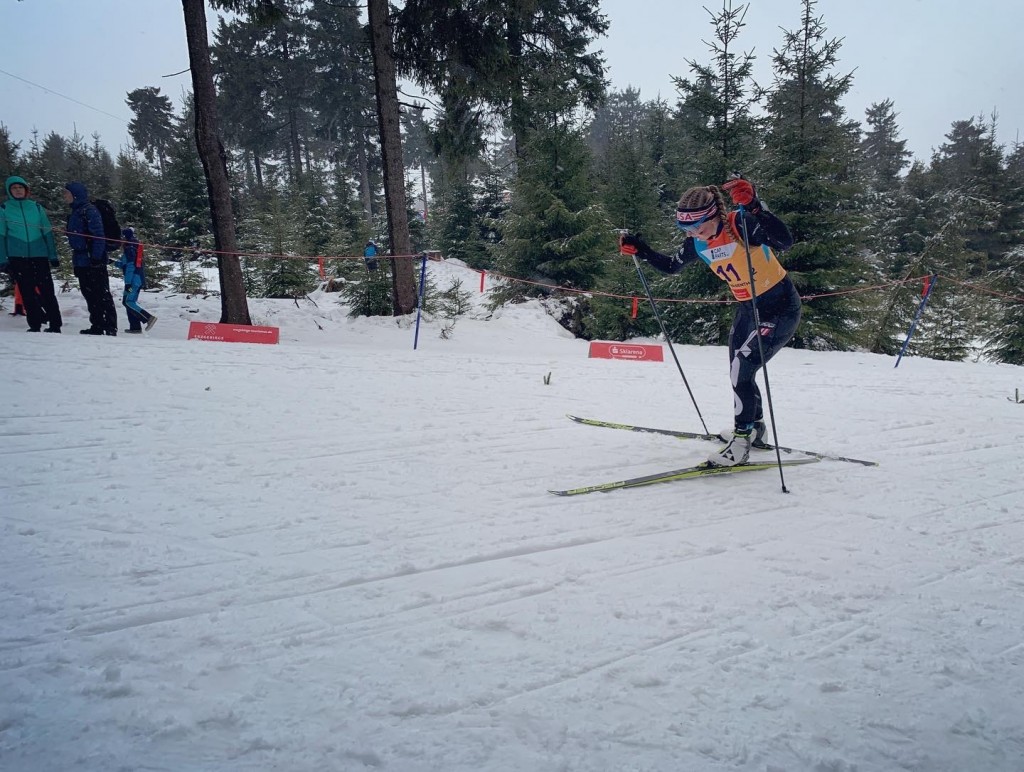 Tess Arnone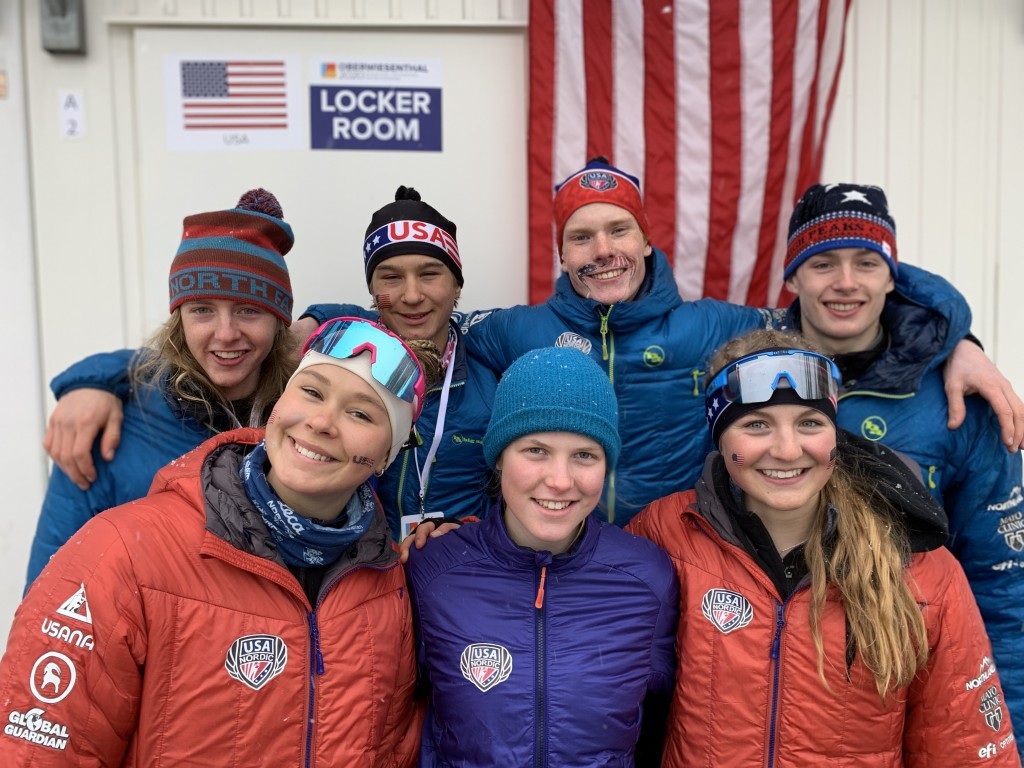 Snowboarding
The SSWSC Snowboard Cross Team just finished up an incredible weekend of racing in Crested Butte. The course was very fast and flowy and brought some of the best competitors from the state. All of our athletes performed exceptionally well and of course received lots of medals. We had ten athletes compete in total (some just competing on Saturday and Sunday). And on our final day of racing Sunday we managed to get two Steamboat Springs Podium Sweeps! On Sunday our Podiums Sweeps were for Menehune Boys (10-11) Indy Lightner 1st, Cooper Malia 2nd and Aaron Wild 3rd. The Second Sweep was Breaker Girls with AJ Juneau 1st, Tatum Lightner 2nd and GiGi Boyd in 3rd.
Girls 12-13
Tatum Lightner 1st, 1st, 2nd
AJ Juneau 2nd, 1st
GiGi Boyd 2nd, 4th, 3rd
Boys 12-13
Kai Jensen 2nd, 2nd, 8th
Walker Overstake 4th,4th, 2nd
Girls 8-9
Aimee Wild 2nd, 1st
Boys 14-15
Jonathen Berlet 3rd, 2nd, 2nd
Boys 10-11
Indy Lightner 2nd, 1st
Cooper Malia 4th, 3rd, 2nd
Aaron Wild 3rd, 4th, 3rd