Athlete News, February 2nd, 2018
Freeskiing
This weekend we held our 3rd annual IFSA junior regional Big Mountain Event in Chute 1 at Steamboat. We had multiple podiums from our SSWSC athletes in 2 days of competition. For event details please give me a call at 9708199771. The attached photos are from:
1. Day 2 15-18 male skiers Bryce Zetzman 2nd
2. Day 2 12-14 male skiers Charlie Greene 1st
3. Day 1 15-18 male skiers Jacob Gilbertson 1st and Bryce Zetzman 3rd
*missing photo U12 female Leah Sullivan 3rd (she was involved with the Olympic send off and wasn't present during awards) her first comp in IFSA.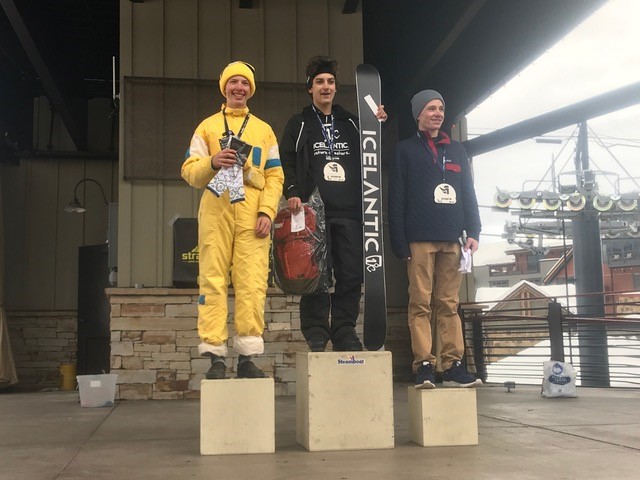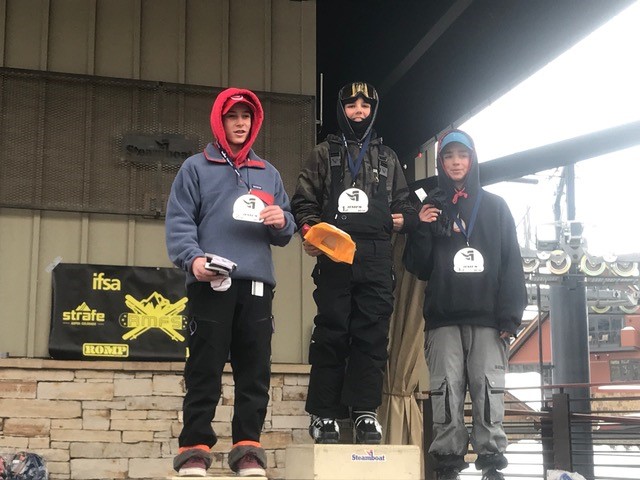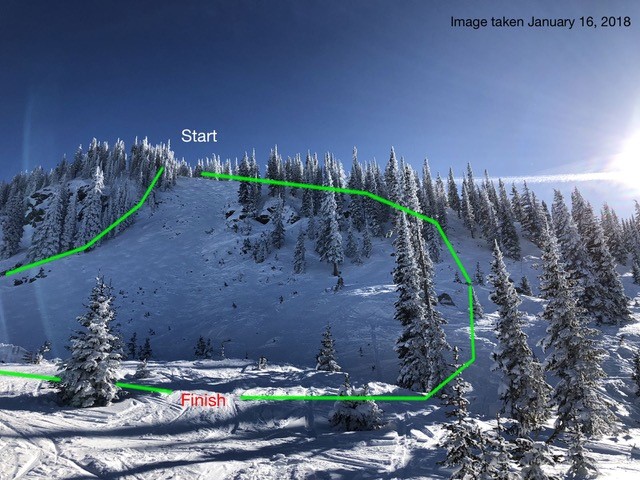 Full Team Results:
Full Team results,
Event one Saturday January 27, 2018
U12 girls
3rd Leah Sullivan
7 Halie Bender
U12 boys
5th Ethan DiBiaso
6 Liam Siefken
12 Lyle Henninger
14 Henry Jamison
21 Grady Keefe
12-14 Boys
4 Charlie Greene
8 Logan Spiegel
12 Augus Menetre
15 Owen DiBiaso
17 Anthony Tucciarone
21 Axel Kovach
27 River King
29 Wiley Wagner
32 Dylan Kuntz
15 - 18 boys
1 Jacob Gilbertson
3 Bryce Zetzman
4 Kaden Mendonca
10 Callum Becvarik
11 Alex Speigel

Event two Sunday January 28, 2018
12- 14 Women Ski
4 Lucy Goldstein
12-14 Boys
1 Charlie Greene
9 August Menetre
12 Anthony Tucciarone
14 Axel Kovach
20 River King
26 Logan Spiegel
15-18 Boys
2 Bryce Zetzman
9 Callum Becvarik
26 Jacob Gilbertson
27 Alex Spiegel
Snowboarding
The Steamboat Springs Winter Sports Club's Boardercross team had a very impressive weekend of USASA racing at Copper Mountain. The SSWSC SBX athletes have been training and working hard at Howelsen Hill's Boardercross Course and as a result, all of the racers performed great and the team earned 19 total podium finishes over the three days of races. – Head Snowboard Cross Coach, Erik Gunderson
(many more podium pics available – results are below, let me know if any questions)

1/26 Boardercross (racing day 1)
Grommet Girls (ages 8-9)
Rochelle Weinberg 1st
Menehune Girls (ages 10-11)
Anika Juneau 1st
Virginia Boyd 3rd
Tatum Lightner 4th
Menehune Boys (ages 10-11)
Walker Overstake 4th
Kai Jensen 8th
Breaker Girls (ages 12-13)
Kendall Harrington 1st
Snowboard Youth Men (ages 14-15)
Kento Kawamura 4th
Youth Women (ages 14-15)
Rebecca Dillon 9th

Junior Women (ages 16-17)
Cecily George 4th
Open Class Men
Winston Vaughan 1st
Harvey Edmanson 3rd


1/27 Boardercross (racing day 2)
Grommet Girls (ages 8-9)
Rochelle Weinberg 1st

Menehune Girls (ages 10-11)
Anika Juneau 1st
Virginia Boyd 2nd
Tatum Lightner 3rd
Menehune Boys (ages 10-11)
Walker Overstake 7th
Kai Jensen 8th

Breaker Girls (ages 12-13)
Kendall Harrington 1st
Breaker Boys (ages 12-13)
Jonathen Berlet 12th
Cameron Daly 14th
Youth Women (ages 14-15)
Rebecca Dillon 9th
Youth Men (ages 14-15)
Kento Kawamura 9th
Jake Hamric 12th
Junior Women (ages 16-17)
Cecily George 4th
Open Class Men
Winston Vaughan 1st
Harvey Edmanson 2nd
1/28 Boardercross (racing day 3)
Grommet Girls (ages 8-9)
Rochelle Weinberg 1st

Menehune Girls (ages 10-11)
Anika Juneau 1st
Virginia Boyd 3rd
Tatum Lightner 4th

Menehune boys (ages 10-11)
Walker Overstake 4th
Breaker girls (ages 12-13)
Kendall Harrington 1st
Youth Men (ages 14-15)
Kento Kawamura 6th
Junior Women (ages 16-17)
Cecily George 5th
Open Class Men
Harvey Edmanson 1st
Winston Vaughan 2nd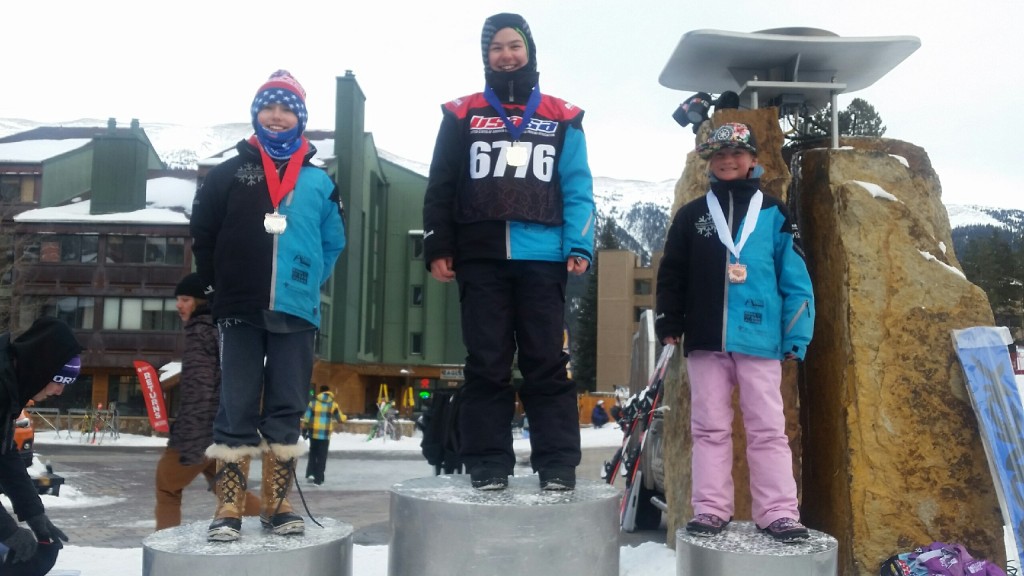 Menehune Girls' Podium Sweep on January 27th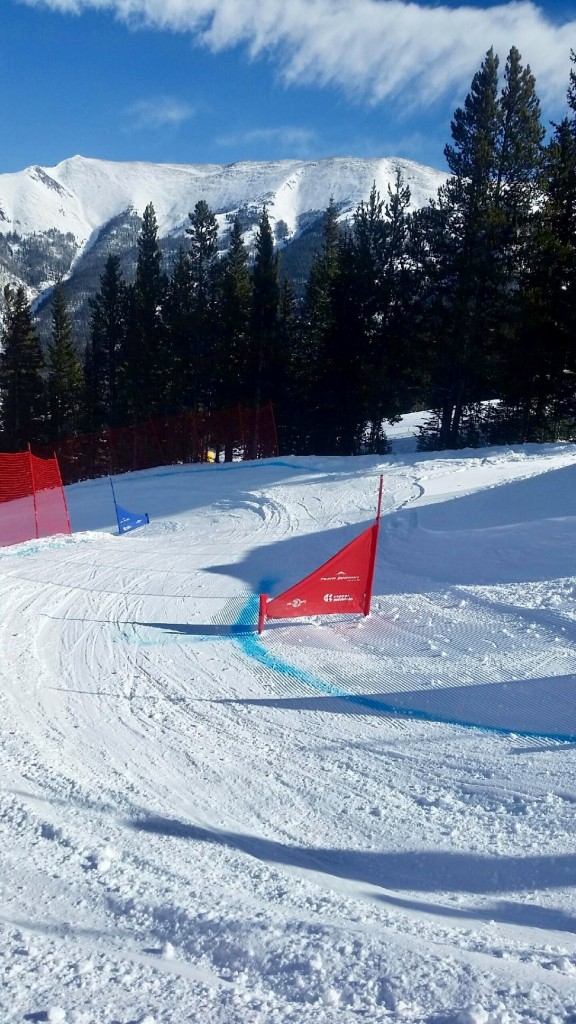 SBX Race Course Turn 2 and 3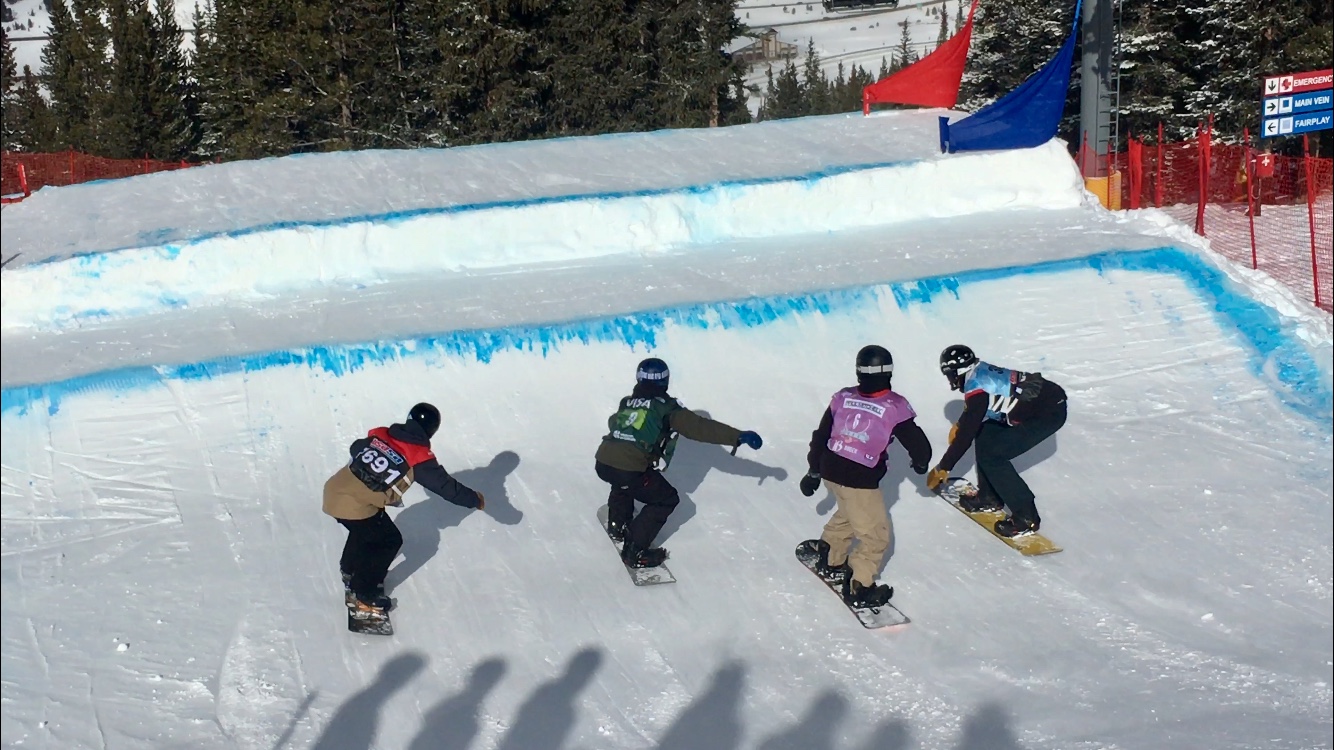 Mens Open Class Finals Jan 26- Winston Vaughan 2nd right and Harvey Edmanson far right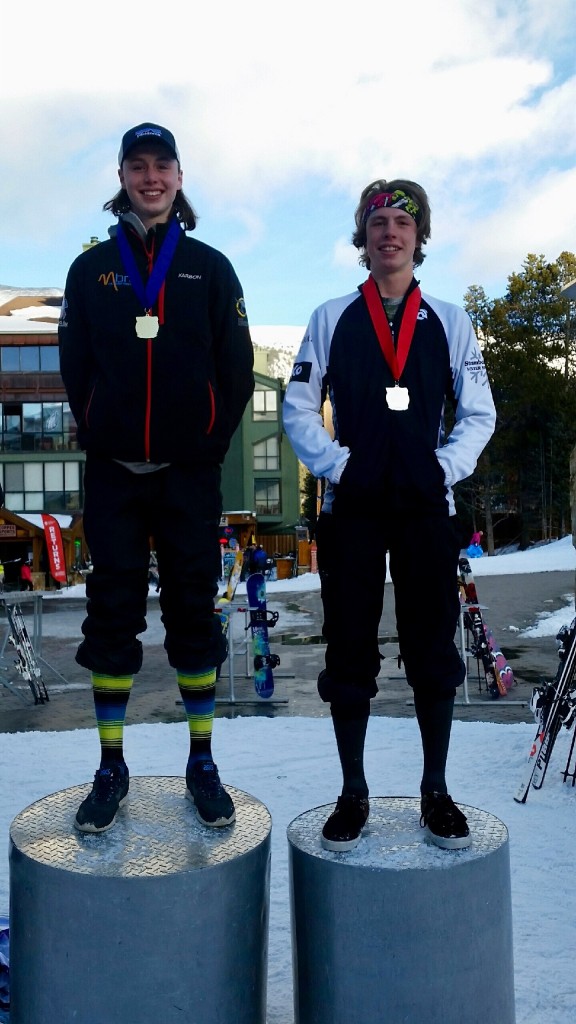 Open Class Mens Podium Jan 28 Winston Vaughan on the right in second and Harvey Edmanson on the left in first