Athlete News, February 19th, 2021
Alpine
World Junior Championships Team
Congratulations to SSWSC racer Cooper Puckett, the youngest US skier named to the World Junior Championships in Bansko this year and the only skier not already named to the US Ski Team to qualify!! Cooper has worked hard and we are excited to watch him achieve his goals! The Junior Worlds are in Bulgaria, March 3-10.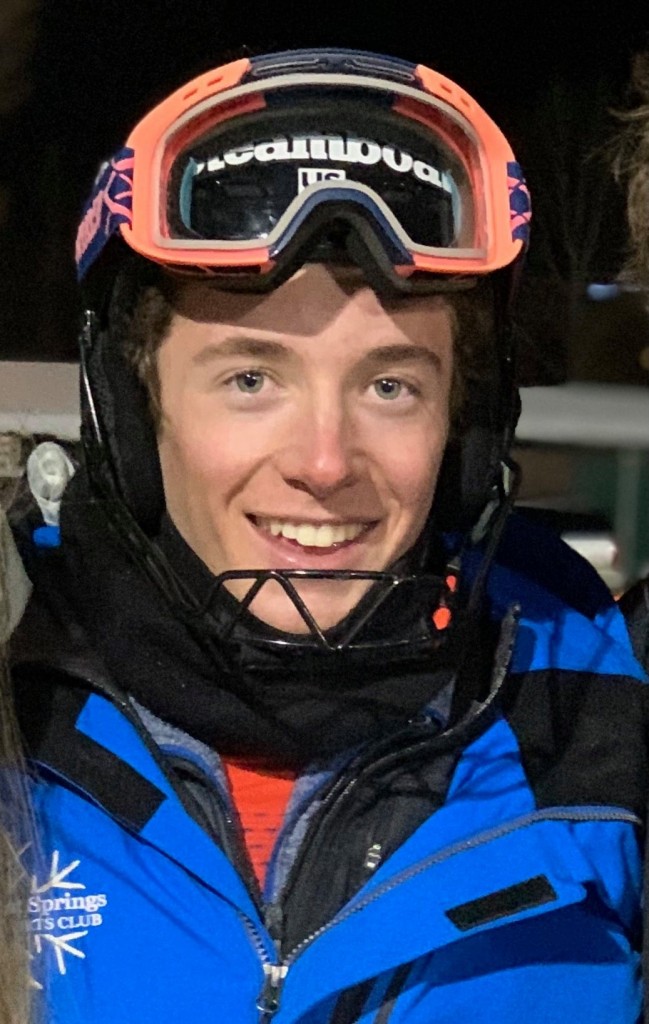 (Photo courtesy Steamboat Radio Facebook Page)
SEE THE FULL TEAM ANNOUNCEMENT
Murphy Roberts Holiday Classic
The Murphy Roberts Holiday Classic is in progress through tonight! This great race celebrates top club and collegiate racers competing on one of the toughest slalom hills in the country at Howelsen Hill.. This marquee race was renamed in honor of Murphy Roberts, a former SSWSC alpine athlete who passed away unexpectedly in 2016 at the age of 22. The race attracts a strong national field and a crowd that typically only graces European competitions at this level. With substantial prize money on the line, the stakes are high and the racers are fast!
February 16th Results:
SSWSC's Tatum Grosdidier took second place overall for the women in the first race, also ranking second in U19 finishes. In the second women's race, Elsie Halvorsen took home third.
February 17th Results:
In the men's first race, SSWSC claimed a podium sweep with Cooper Puckett claiming gold, Jordan Simon in Silver, and Jay Poulter in Bronze, also ranking in the top 3 U19 athletes in the same placements.
In the second men's race, Cooper Puckett took home the gold while Owen Croce claimed bronze, with both men taking the same podiums in the top 3 U19 racers.

Historic Prize Purse For Colorado Ski Cup Races
Thursday and Friday mark the most highly anticipated races of the year, during which athletes are competing for the largest prize purses in teh regional FIS racing HISTORY for the Colorado Ski Cups!
Women competed yesterday, and men compete today (Friday) and this evening!
Women's results:
Nordic Combined


CONGRATULATIONS Athletes! USA Nordic has announced their World Championship Teams! From the SSWSC:
*Men's Ski Jumping:*
Erik Belshaw
Decker Dean
*Women's Ski Jumping:*
Annika Belshaw
Logan Sankey
*Men's Nordic Combined:*
Taylor Fletcher
Jasper Good
Niklas Malacinski
*Women's Nordic Combined:*
Tess Arnone
Alexa Brabec
Annika Malacinski



SEE THE FULL TEAM ANNOUNCEMENT
Cross Country
Aspen Valley Ski Club/University of Colorado Invite

Aspen Valley Ski Club and University of Colorado hosted a two day Cross Country Event on the AVSC XC Trails. The SSWSC XC Program took advantage of the opportunity to race alongside collegiate athletes and top regional junior athletes. Mid-winter conditions were superb and AVSC put on two well-run races.
Friday 2/5 was a Freestyle Sprint with heats of six. The event was limited to U18 and older competitors. This was the first time this season SSWSC XC athletes had the opportunity to race Sprint Heats. Two SSWSC XC male athletes qualified for the quarter finals. Trey Jones finished 14th in the Qualifier and Griff Rillos finished 30th in the Qualifier. 30 athletes advance into 5 six person quarter final heats. Neither advanced out of the quarter finals and finished 17th and 30th respectively. The men's field was filled with SSWSC XC Alumni: Noel Keeffe (U of U and US Ski Team), Finn O'connell (BSF Pro), Wyatt Gebhardt (CU), Tyler Terranova (CU), Simon Zink (BSF Pro), Jimmy Colfer (DU), Evan Barbier (DU). Top finishers out of this Alumni group were Noel Keeffe in 3rd and Finn O'Connell in 5th.
On the women's side in Friday's Sprint, SSWSC XC's, Sidney Barbier qualified 11th, but did not quite have the speed to advance out of the quarter finals. She finished 13th overall. Other SSWSC XC athletes followed: Ellory Kearns 15th, Ellery Hodges 19th, Grace Zanni 28th, Ruby May 31st, Heidi Andre 32nd, Tinsley Wilkinson 35th, Karina Romanova 37th
Saturday brought sunshine and Classic distance races. AVSC did open up events for U14 and U16 athletes, along with U18/U20/Collegiate field. The men raced 10k on a demanding course. Griff Rillos and Sumner Cotton were competitive in the collegiate field, finishing 17th and 18th overall. Trey Jones was not far back in 23rd. These athletes went 1,2,3 in the regional junior field.
The women raced 5k and SSWSC XC athlete Sidney Barbier, again showed her prowess, finishing 12th overall and 1st regional junior. Following Sidney were: Ellory Kearns 25th, Ellery Hodges 26th, Grace Zanni 28th, Heidi Andre 29th, Tinsley Wilkinson 35th, Karina Romanova 39th
SSWSC XC U16 males were dominant in their 5k race. Grey Barbier won by a 30 second margin, followed by Henry Magill in 4th place, Thomas Cooper 6th, Owen Jones 9th.
U16 females also produced impressive results in their 5k race. Kiri May was 3 seconds from the podium in 4th, Nikita Andre 5th, Charley Lodwick 8th, Grace Olexa 10th, Suzy Magill 12th, Alena Rossi 13th, Wren Capra 19th
In the U14 male 3k race, SSWSC XC athletes dominated. Campbell McLaren took the top position with his teammate Tristan Thrasher taking second. The U14 female contingent was strong also: Shea Sias 4th, Shea Rossi 5th, Lucy Capra 15th, Elena Acosta-Pabley 16th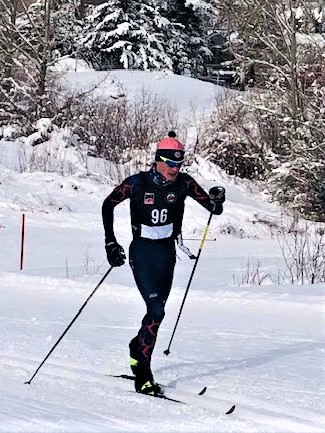 Campbell Mclaren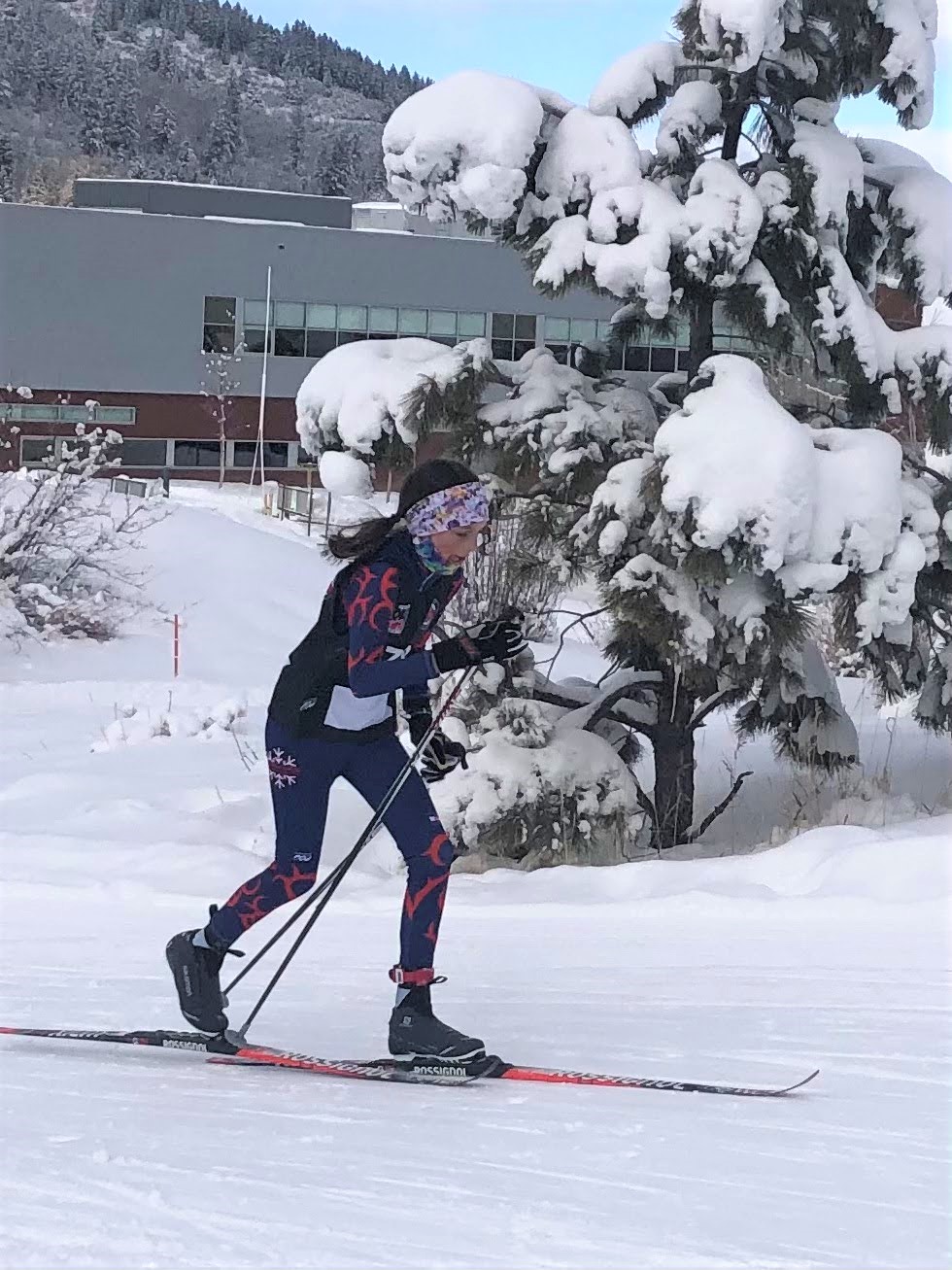 Wren Capra