Athlete News, December 15th, 2017
Alpine
Trey Seymour was 2nd in the GS Saturday at Vail and 3rd on Sunday for u19s nationally. It was a National Performance Series race with all of the best u19s from around the country. Noah Reimenschneider moved from bib 102 and 95 respectively into the top 30 both days in GS. Sorry I don't have a picture of trey in 2nd on the podium. Only got the 2nd day.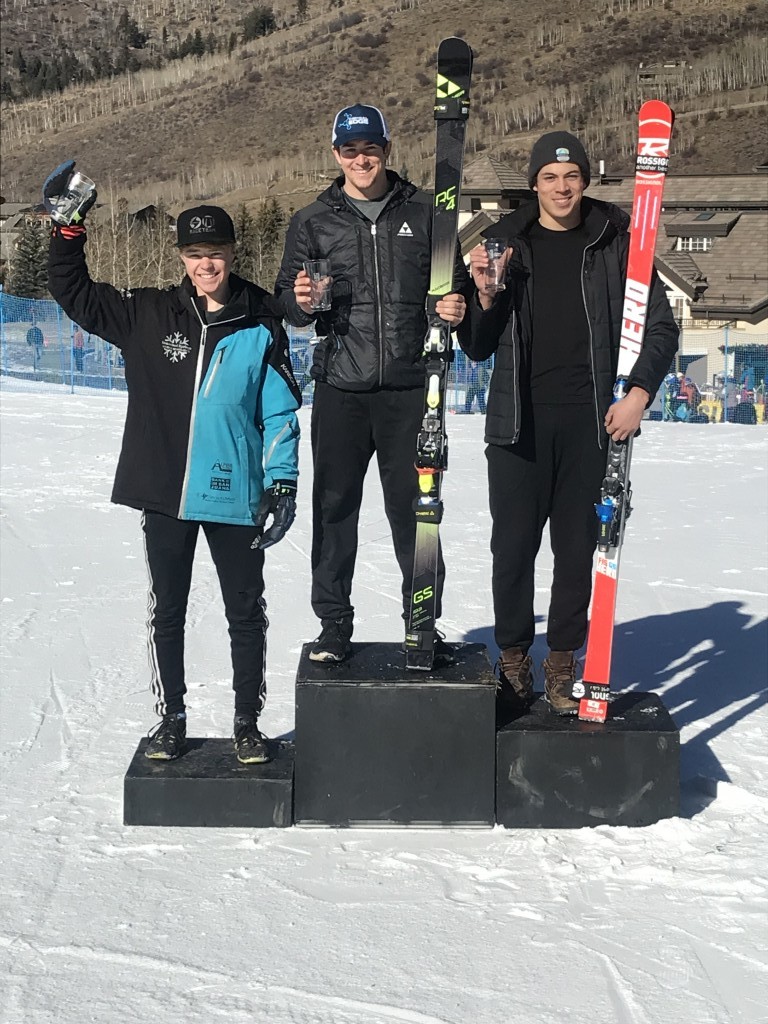 U8's work on their snow angels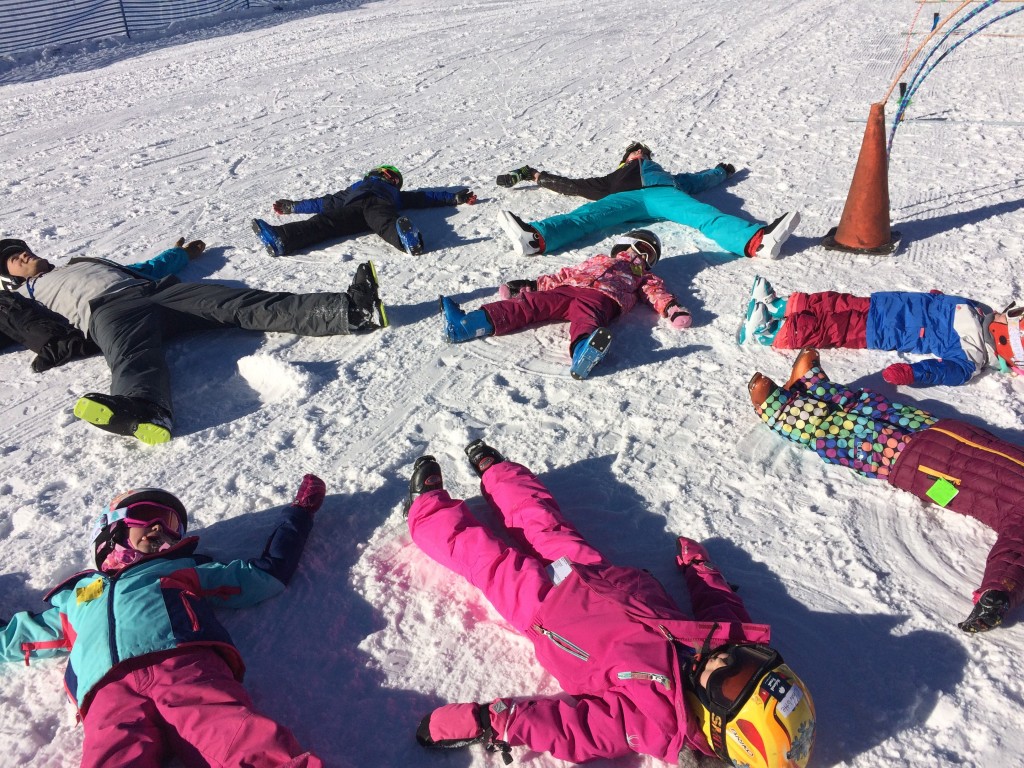 U8 and U8+ started training last weekend, one week later than normal due to the snow conditions. The Howelsen Hill snow making crew did a fantastic job blowing snow and getting the Boardwalk Magic Carpet ready to ski on Saturday. We had 120 kids working through 12 skill stations and skiing on the wide open beginner terrain in Ponyland. Snow angels being a very important one!
U10 skiers have been charging hard both at Howelsen Hill and Steamboat Resort. Challenged by the limited terrain, they have skied at Howelsen more that the big mountain. Last weekend was a great change of scenery for the skiers as they enjoyed Bashor for most of the morning. U10 3-dayers have been cross training the last few Mondays with xc skiing. The skill development has been so valuable. Thanks to Birgitta and her staff at the Steamboat Touring Center.
AMP skiers have been enduring the slippery slopes of Steamboat. They are quickly learning the value of a tuned ski with sharp edges. We are lucky to have a great returning & experienced coaching staff for the All Mountain Program.
The Tele Devo team has been working hard on their stance for the first part of the season. They will slow speeds down this week and focus on tele turn specifics.

Weekend Explorers have been doing just that…exploring the limited terrain that is open at the Steamboat Resort. Groomers are always a good place to start each year solidifying the fundamental before exploring other disciplines.
Moguls
What: Howelsen Hill Mogul Course build
Where: Howelsen Hill
When: Tuesday December 19th at 11:00 AM
Hello All,
We are starting our course build down at Howelsen and finally pushing the moguls after profiling it over the past few days. There will be plenty to do in relation to slipping, stepping and shoveling.
As a Freestyle community we are asking for everyone's help to assist in our efforts to make this course the best it can be. We can make relatively quick work of this if we are on it together on Tuesday December 19th at 11:00.
If you need a pass there will be someone down at the ticket booth or up in the office to help you get one. Bobby will already be on the course working.
Of course work deposit hours will be available during this time!
ALSO: We'll need everyone's assistance for the Mt. Werner course as well! This is coming up soon. Could be as early as the 23rd December, (or the 28th). We will keep you informed of that as well. BUT we really need, (and will greatly appreciate), everyone to come together for both of these projects!
Thanks in advance and if you have any questions please e-mail Bobby with questions!
Nordic Combined
The Steamboat, Ski Town U.S.A. FIS Continental Cup is underway! Please come to Howelsen Hill to cheer on our athletes this weekend as 14 countries and over 50 athletes compete in this prestigious event! Find out more HERE