Athlete News, December 29th, 2017
Cross Country
SSWSC XC athletes raced to phenomenal results this past weekend at the Frisco Nordic Center.
Athletes from the SSWSC XC Program started their Regional Junior National Qualifying races with fire power, some garnering historical best personal results.
Saturday's Female 4k Individual Start Freestyle(Skate) Race saw Waverly Gebhardt beat 7 collegiate athletes and all of the juniors. She narrowly came in second(by 3 seconds) to senior athlete, Jasmi Joensuu (Denver University/Finland). This was a career best performance for Waverly. Avery Harrington, skied to strong 10th place in the same race. Sadie Cotton raced well, to finish 12th.
Interestingly, Waverly's older brother Wyatt took the same result from the Male 4k Individual Start Freestyle. He finished second to Cal Deline of Darmouth College. A mere 2 seconds behind Wyatt was SSWSC's Jimmy Colfer in third. This was a career best race result for Jimmy. Another 2 seconds back was SSWSC's Noel Keeffe. This result was Noel's best distance performance to date. In this tough field, with collegiate skiers home for the holidays and choosing to race, Sven Tate and Kieran Hahn managed very respectable 16th and 17th place finishes.
Wally Magill took an impressive win in the boys U16 4k race, with his teammate Sumner Cotton not far behind in 4th. These two are new to this age group and show enormous potential.
In her first U16 race, Sidney Barbier placed 11th.
In the U14 Female Race, SSWSC athletes showed depth, with Ellery Hodges in 5th, Grace Zanni in 6th, Heidi Andre in 9th, and Jade Henderson in 12th.
The U14 Male Race, Griff Rillos had a personal best 4th place and teammate Thomas Cooper crossed the line in 16th.
Nikita Andre raced to a 4th place finish in the Female U12 race, with her teammate Grace Olexa coming in 6th- in her first ever competitive XC race.
Not a stranger to the podium, Grey Barbier, took second in the boys U12 division. Also in his first race effort, Trout Alford finished in 18th in the boys U12 race.
In their second year of racing, the duo of Tristan Thrasher and Peter Cooper, finished 3rd and 4th respectively in the boys U10 race.
Similar to their male counterparts, Antigone Loomis and Rae Olexa, took 3rd and 4th place. This was the first XC competition for both of these athletes.
Sunday's Race switched to the Classic technique and again SSWSC athletes showed great form with top results. Noel Keeffe opened things off with a win in the 8k Classic Mass Start Race. He was very patient, and confident in his finishing speed, letting an adversary lead most of the race and then distancing him in the final kilometer. Noel's teammate Wyatt Gebhardt followed his move to grab second place. Additonal SSWSC XC athletes displayed grit- Jimmy Colfer- 10th, Sven Tate- 12th, and Chase High 17th.
The Senior/U20/U18 Female Race was half the male distance at 4k, so a quick start was essential. Waverly Gebhardt and Sadie Cotton displayed speed, finishing 4th and 5th respectively.
Sidney Barbier had 5th place wrapped up, until her own pole tripped her up and two competitors passed her in the last 100 meters of the female U16 race. She settled for 7th place.
In the male U16 race, Wally Magill had a fall also, which likely kept him from winning his second race. He settled for second place. A strong performance from Sumner Cotton, put him on the podium in third.
Griff Rillos slipped into 7th place in the boys U14 race, while Thomas Cooper improved to 11th place.
In the girls U14 race the SSWSC athletes were grouped together- Ellery Hodges 9th, Grace Zanni 10th, Heidi Andre 11th, Jade Henderson 16th, and Charley Lodwick 17th.
Grey Barbier made the podium for the second straight day, finishing 3rd in the boys U12 race.
Nikita Andre showed consistency, finishing 4th for the second time, in the girls U12 race.
Finishing the race weekend off with speed and skill, Tristan Thrasher and Thomas Cooper secured 2nd and 3rd in the boys U10 race.
A big thanks must go out to the Summit Nordic Ski Club and the Frisco Nordic Center, who put on two days of exceptional racing with only man made snow to cover the 2k race loop.
*The attached photo is Sadie Cotton cresting the climb in the 4k Individual start Freestyle(skate).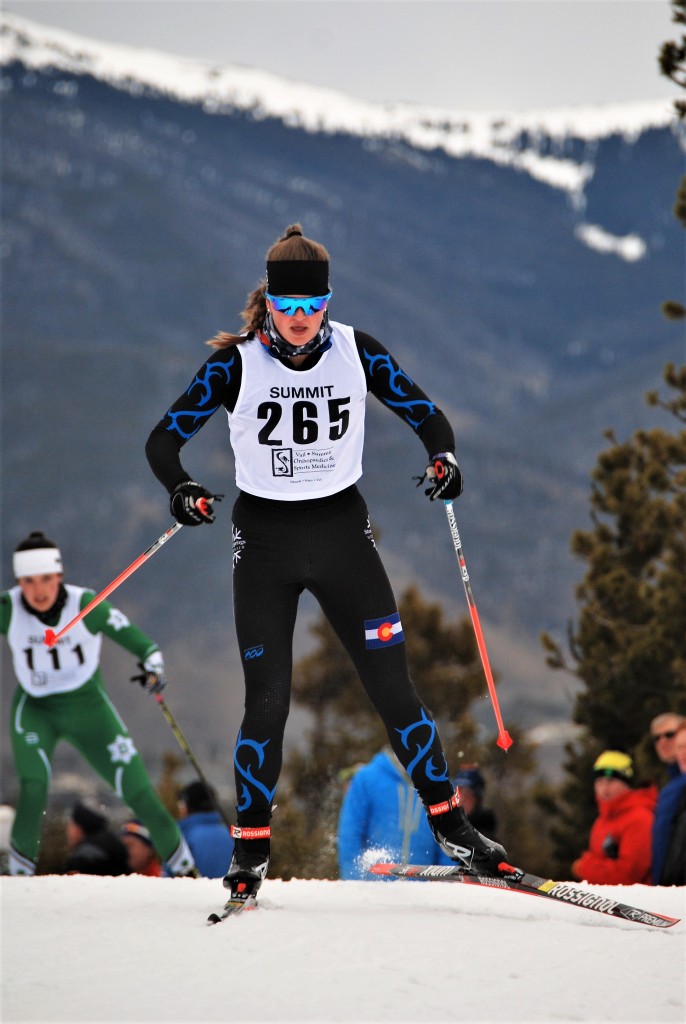 Alpine
Steamboat Springs Winter Sports Club U16 Alpine athletes just returned from their first races of the season in Vail, CO. There were 2 Slalom races for the Men and Women, and the races counted towards the overall season long Sync Cup Standings.
On Friday the Steamboat boys took the top 5 Overall and U16 placings. They were led by Marat Washburn who bested the field by .80 seconds. Nico Richeda was second, Cam Owens- third, Jack Reich- 4th, Cole Gedeon- 5th, Bode Flanigan- 7th, Kai McGuffin- 9th, Jordan Simon- 13th.
See Results HERE
The Steamboat ladies were led by Isabelle Washburn in 6th place. Teammate Emi Cooper was 15th, she was followed by Jaelie Hovey- 16th and Marissa Drobek- 17th.
See results HERE
On Saturday the Steamboat boys swept the U16 Podium again. Nico Richeda took home top honors for U16's(2nd overall). Cooper Puckett- 2nd (3rd Overall), and Jack Reich- 3rd (4th Overall), Cole Gedeon- 6th, Bode Flanigan- 7th, Phenix Tatge- 9th, Jordan Simon- 14th.
See results HERE
The Steamboat ladies were once again led by Isabelle Washburn in 5th place, Helenka Ostaszewski- 7th, Ryli Adrian- 10th, and Emily Craig- 17th.
See Results HERE

Nico Richeda 1st, Cooper Puckett 2nd, and Jack Reich 3rd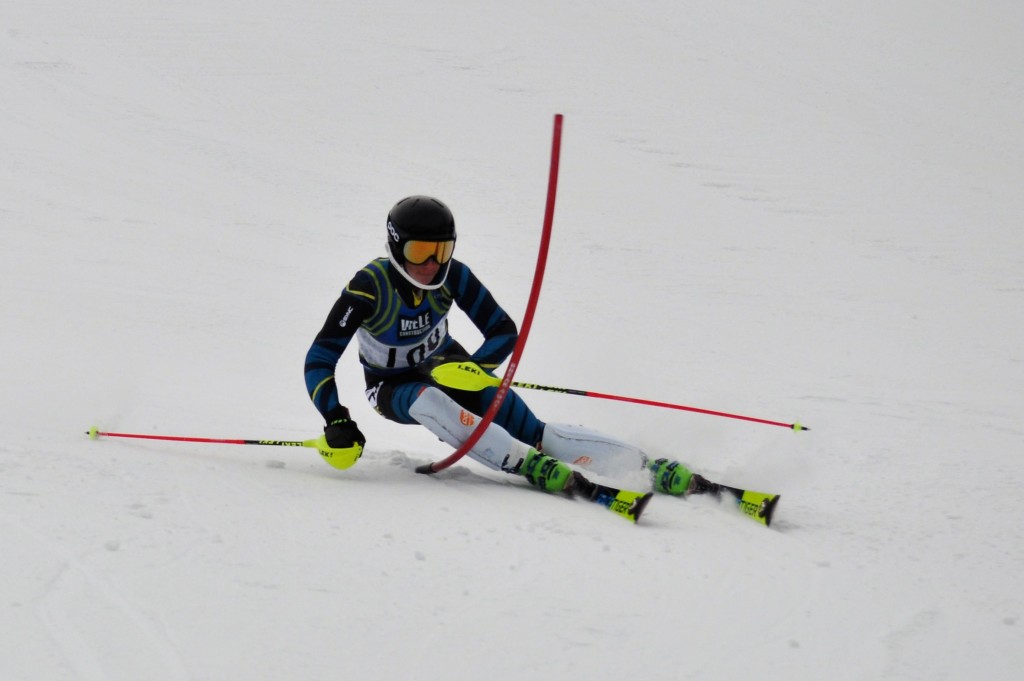 Cooper Puckett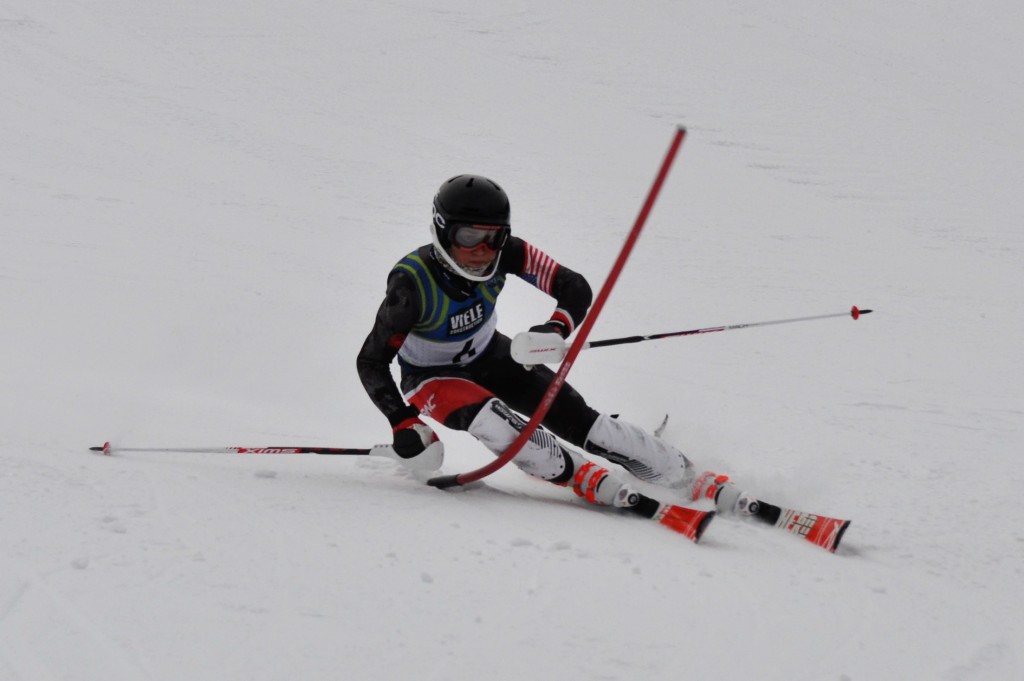 Jack Reich




SSWSC Murphy Roberts Holiday Classic
Day one, 12/20:
Day 1, or 12/20,was not part of the Holiday Classic but was a National Junior Race. The winner was invited to the MRHC Champions Dinner at Aurum that night. The Dinner is for all past winners of the race and is a healthy, long standing tradition lead by Chris Puckett and David Baldinger. Both race winners and 1-2 on the men side are SSWSC competitors. It was a great day for SSWSC. Results can be found HERE.

Days 2 and 3 were the actual SSWSC Murphy Roberts Holiday Classic (12/21-22). Results links below:
Night race:
https://data.fis-ski.com/dynamic/results.html?sector=AL&competitorid=196192&raceid=93498
Day race:
https://data.fis-ski.com/dynamic/results.html?sector=AL&competitorid=196192&raceid=93500

Conditions were good but challenging at times. The SSWSC staff put on a very tight and well run show. The help from visiting coaches was a tremendous service as well.
The race attracted not only the top collegiate athletes from around the country, but also USST members, all gunning for big prize money.
There was $9,000 in prize money in total. All for the last 2 days of the SSWSC Murphy Roberts Holiday Classic. Prizes went as such:
1st $1,250, 2nd $500, 3rd $250 for both genders and both races, and $250 for the top junior.
Many athletes also applied for the "Murph" award. Here are the criteria (this scholarship award paid $1,000):
The Roberts Family has us to consider these things when assessing the candidates for the scholarship:
This award is granted to an athlete who demonstrates a passion for alpine ski racing while selflessly providing a level of enthusiasm, fun, and team participation that supports his/her teammates in a way that stands out among the field of eligible participants.
Murphy exuded positive energy and lifted up his teammates. His unfailing enthusiasm elevated the positive spirit of his team and others he competed with both on and off the hill. His presence made any situation lighter, more joyful and more memorable. Every now and then his spirit lives on in a competitor currently in our midst. The Murphy Roberts Holiday Classic Scholarship Award is for that special individual who has those unforgettable "Murph" characteristics, including:
1. A work ethic demonstrated repeatedly over the years
2. An enthusiastic, supportive approach to teammates and the sport
3. An athlete who, through hard work and perseverance, is making the most of his or her talent with spirit and positivity
4. An athlete who represents alpine racing in a positive manner
5. A skier who exemplifies the fun, passion and spirit of Murphy

Overall, the event was a huge success and a great event for both spectators and athletes. As per tradition, Mother Nature provided fresh snow fall that kept the course challenging and the athletes working hard. It was quite a spectacle to watch Santa Claus run the course first, cleaning off the fresh snow as he went. We are grateful to the T2Foundation for sponsoring the event, as well as our Gold Annual Support Partners for their annual support.