Athlete News, December 23, 2020
Snowboarding
SSWSC's Cody Winters took home SECOND PLACE at JR WORLD CHAMPIONSHIPS!! Cody was born and raised in Steamboat and has spent the majority of his childhood and into adulthood as a SSWSC member. He's not only an incredible racer, but an overall extremely talented snowboarder. When he's not race training in his hard boots, we often times see him on a homemade Donek split-board that he split himself and still throws 540s in the park on. According to his Race Coach Thedo Remmelink, "Cody is not afraid to work. He consistently puts the effort in on and off the hill and it pays off. He started his own window washing business and worked through the summer until 2 days before starting on-snow training this year." Thedo also mentioned while recapping the events in Austria that led Cody to silver, "Cody set the fastest qualifying time for the combination of his 2 qualifying runs. That beat out the Russian racer that ended up winning Gold, and had come into Junior Worlds with 2 World Championships already under his belt." Cody was not able to compete the following day in the PSL, due to being contact traced. He immediately took a Covid test that came back negative, so he's been able to return to training and will remain in Austria for the Holidays. Next up, Cody plans to race at the World Cup in Switzerland in mid-January. He's slightly new to the World Cup circuit, only having competed in one World Cup last year in Canada and one the year before. This last result at Junior Worlds has certainly built his confidence though, and all of us here at home are whole-heartly rooting for him!!!!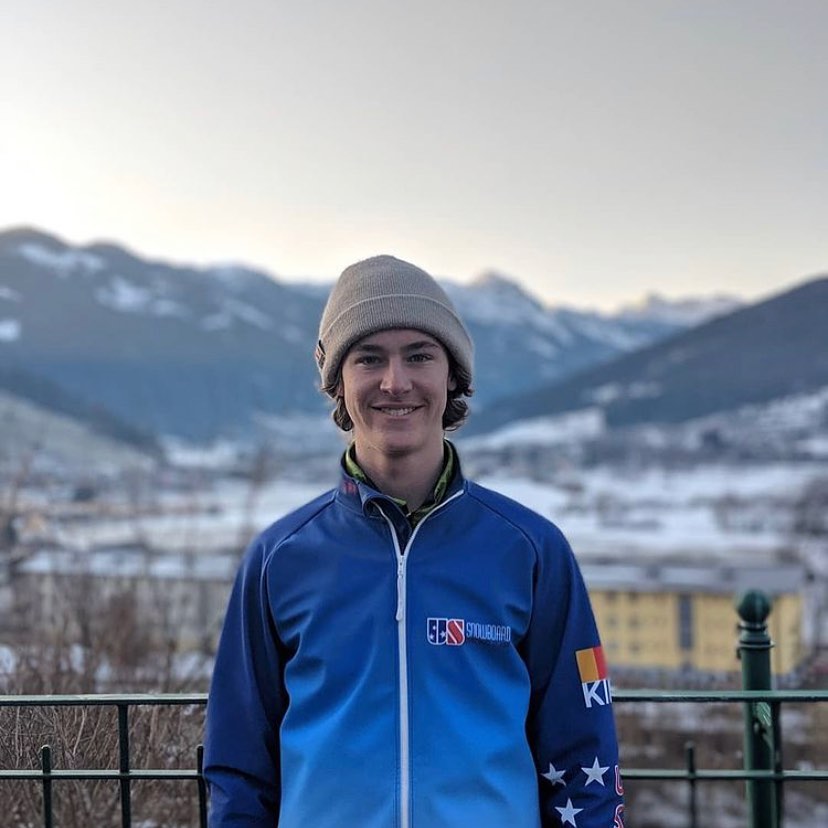 Photo credit US Snowboard Racing Team
Alpine
It has been a while since we've been able to watch a SSWSC Alpine Racer on the World Cup, and Jett Seymour gave us an incredible debut of his first time on the circuit! It takes years of grueling hard work. Cold early mornings. Hard crashes. Late nights studying after school, training, tuning and working out. Choosing your own path. Doubt. Hope. Perseverance. Then, one day, you step into the start, looking down between your tips at 68 gates and a quaint village at the base of the Italian Dolomites, and take your first run in the World Cup. Congratulations, Jett Seymour! Jett's second run under the night lights at Madonna di Campiglio was cut short, but he gained important experience for his next tour stop in Zagreb in January. It's a great reminder for just how competitive the FIS World Cup is, and we look forward to seeing his racing continue! Great job, Jett!
Photo Credit : River Radamus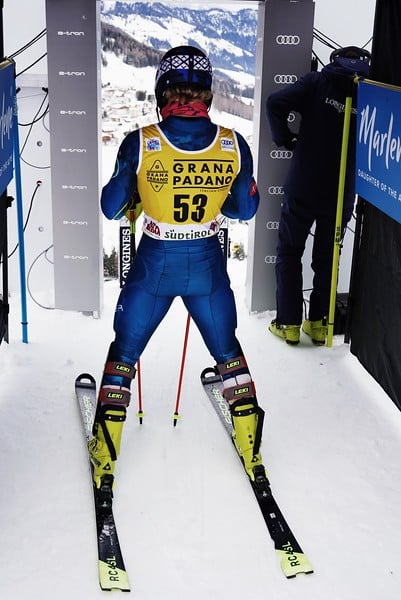 Cross Country
U12/10 Cross-Country Skiing
What an achievement filled week for our skiers! We successfully navigated the poma during practice and had our first home race on Saturday. Both events had "never-ever" poma riders and "never-ever" racers! It was great seeing skiers participating, getting out of their comfort zones and supporting their teammates. We also saw a lot of smiles out there—we hope our athletes had fun and are feeling proud of themselves!