Athlete News, March 18, 2022
Snowboarding
SSWSC Athletes were surpised with a visit from two-time Olympian Taylor Gold yesterday, who has come to town to compete in the Banked Slalom Slash and Burn this weekend! Athletes lined up for signatures, and then hit the slopes of Howelsen Hill! Thanks for inspiring future generations, Taylor!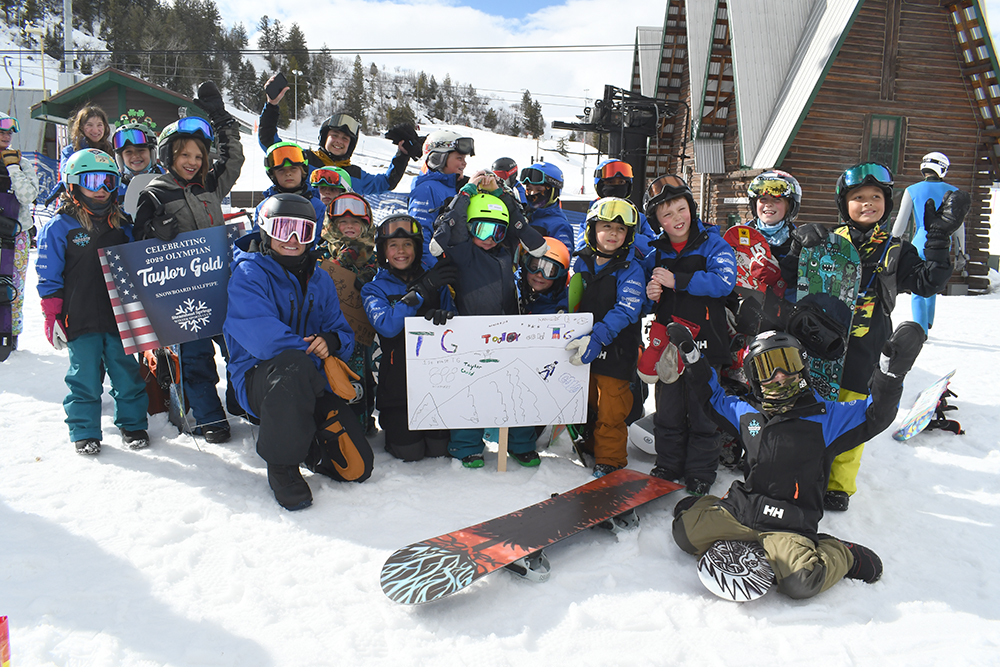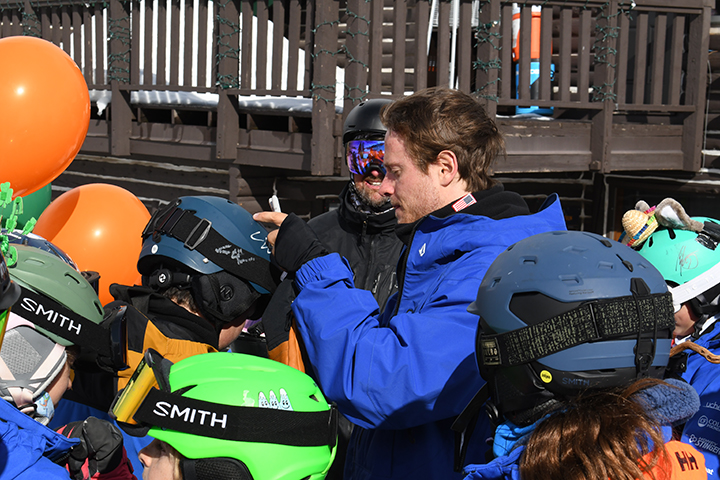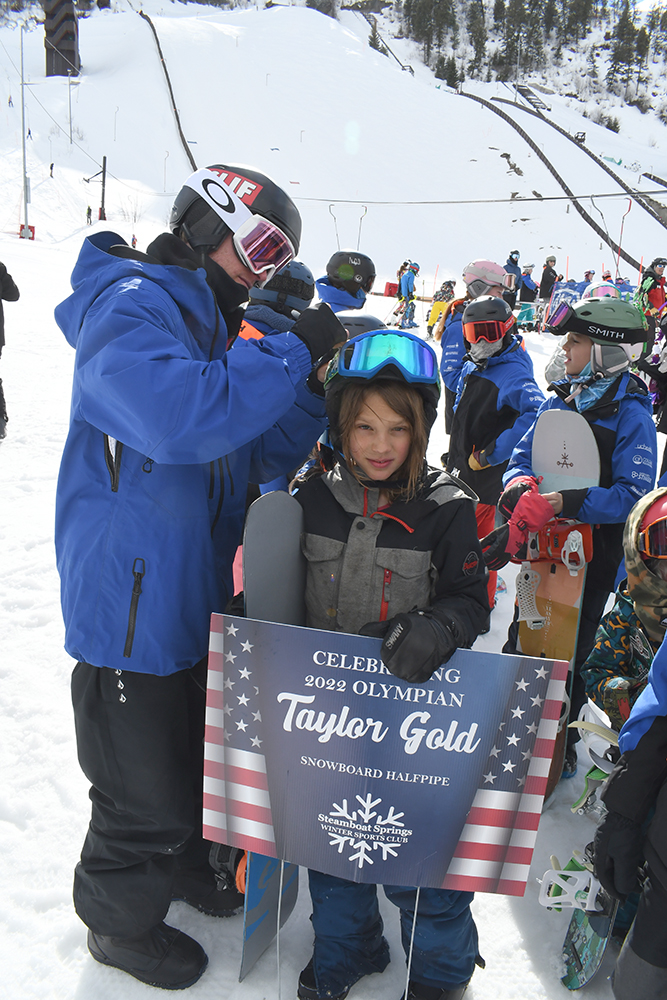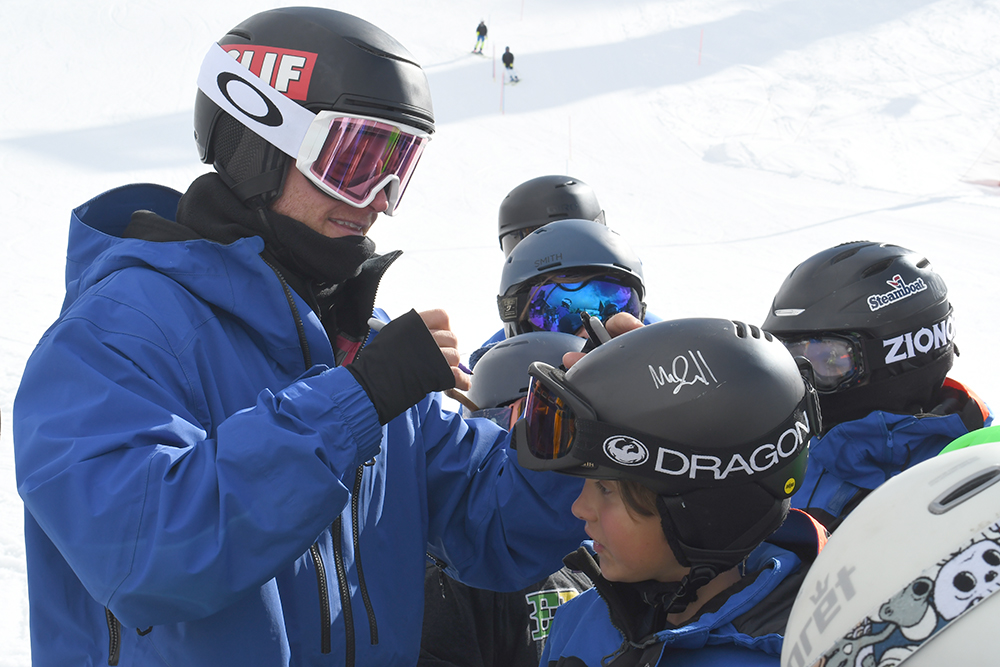 Freestyle
RQS/DEVO Champs were held at Telluride this past week-end. This was the first time for the RQS athletes to experience competing in duals!
Reise Wilson won both singles and duals. Anouk Bradley was 5th in singles.
Scotty Kane took the win for singles, throwing a 720 on the bottom air. Shane Mariano was 4th and Collin Mudgett-Furgueson was 10th. In duals, Collin Mudgett-Furgueson fought hard, earning 3rd place and his first podium of the year.
For DEVO, Sydney Soard ended her season on a high note, finishing in 3rd place in singles.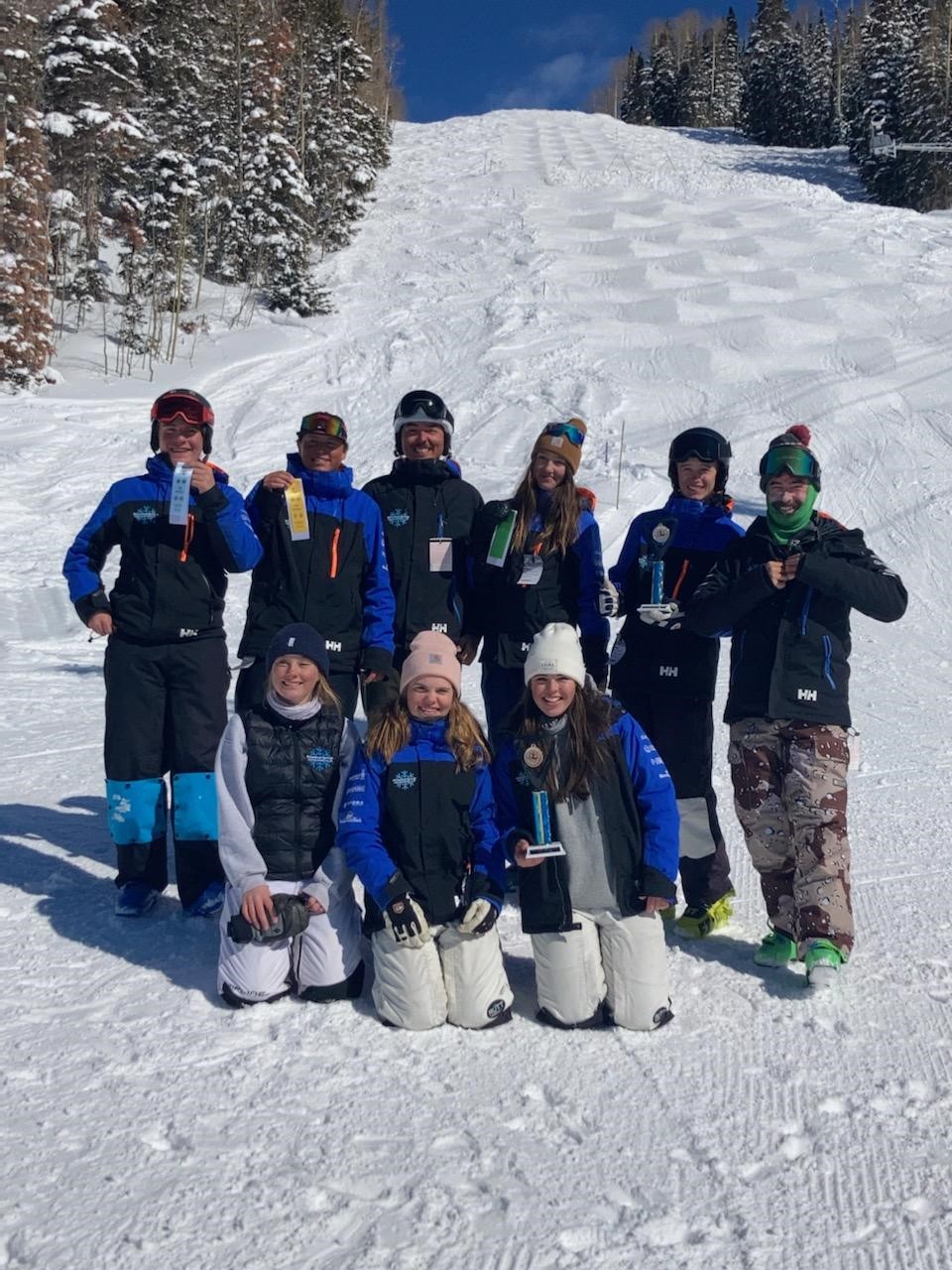 Cross Country
2022 USSS Cross Country Junior Nationals- Minneapolis Minnesota
Fifteen SSWSC XC athletes have just returned from the 2022 Cross Country Junior Nationals held in Minneapolis Minnesota last week. Each athlete competed in three individual events and one team event. Races were held at Theodore Wirth Park, just west of downtown Minneapolis. Conditions were at times frigid, which kept the snow quality excellent and the speed high. SSWSC athletes were part of the Rocky Mountain Division.
Top SSWSC result finisher was Trey Jones, who earned two silver medals, one in the Classic Sprint and one in the Mass Start Classic. He went toe to toe with New England's Finn Bailey, with each race having extremely close finishes. Trey competed in the U18 age category.
Griff Rillos, also a U18 athlete, took a 10th place in the Individual Start Freestyle.
In his first Junior Nationals appearance, U16 Grey Barbier garnered a bronze medal in the Mass Start Classic, a 6th place in the Mass Start Classic, and a thirteenth place in the Individual Start Freestyle.
Also competing in his first Junior Nationals, U16 Henry Magill scored a 7th place in the Individual Start Freestyle, a 10th place in the Mass Start Classic, and 15th in the Classic Sprint.
SSWSC Alumni, Sidney Barbier, who skis for Denver University, joined the Rocky Mountain Division. She placed 6th in the U20 Individual Mass Start Freestyle and 12th in the Mass Start Classic.
U16 athlete, Nikita Andre impressed with a 16th place in the Mass Start Classic. Her teammate Grace Olexa finished 20th.
The remainder of the SSWSC XC team raced well and enjoyed their stay in Minnesota: Heidi Andre, Tinsley Wilkinson, Ruby May, Kiri May, Tristan Thrasher, Campbell McLaren, Charley Lodwick, and Thomas Cooper.
Heidi Andre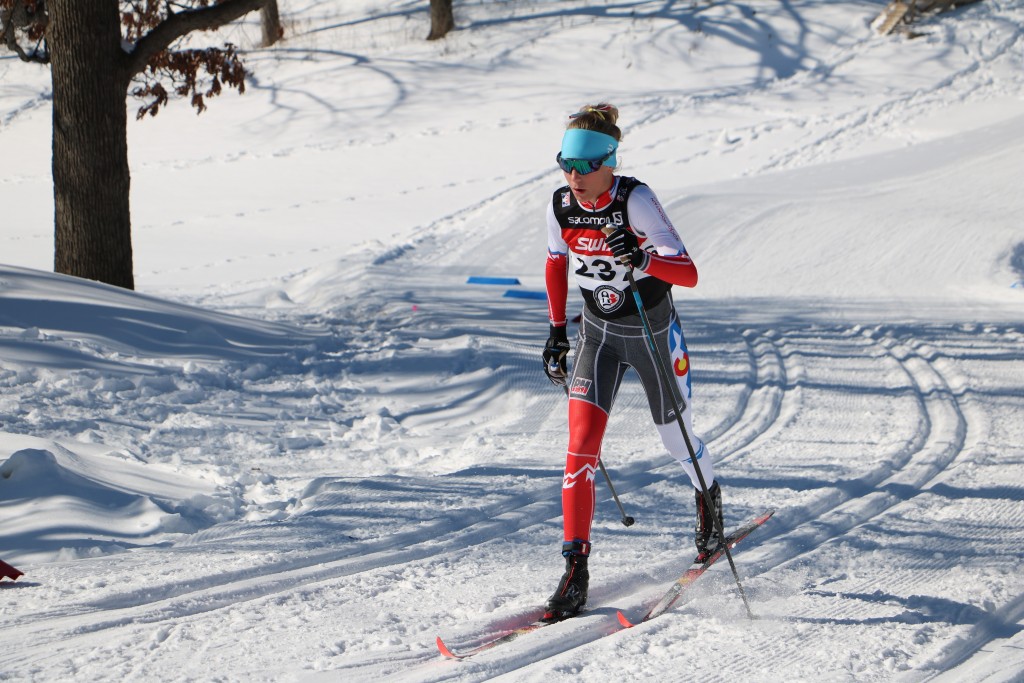 Grey Barbier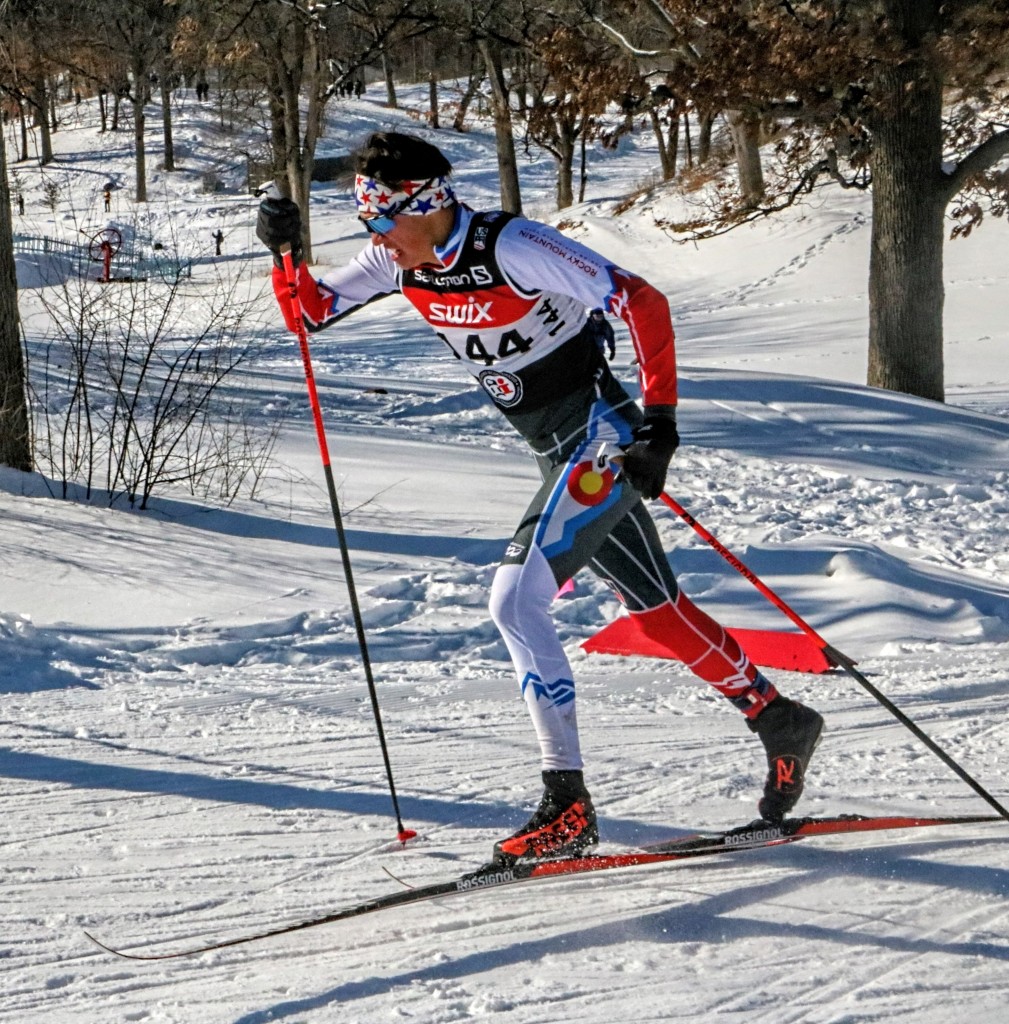 Campbell McLaren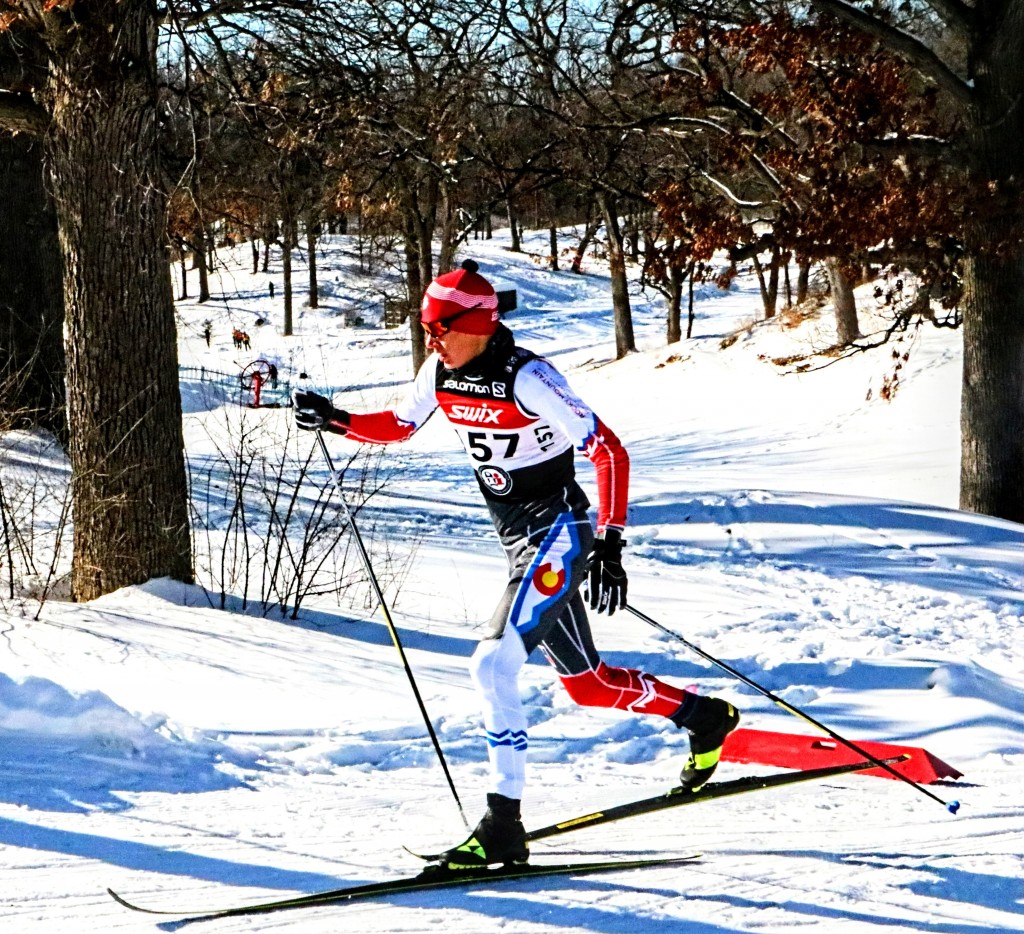 Grace Olexa

Freeskiing
This past weekend on Sunday the 13th, Steamboat Resort hosted the last USASA halfpipe event of the season before Nationals in April. It was a beautiful day, and while we only had one skier in the competition from Steamboat, he didn't disappoint! 10-year-old James Zarlengo, who has been skiing hard all season, and is not afraid to push himself a little out of his comfort zone, put down a solid first run, then went for a newer trick in the pipe for James, a 360. This resulted in his first ever USASA win!
Photo by Coach Kyle Brockley of James Zarlengo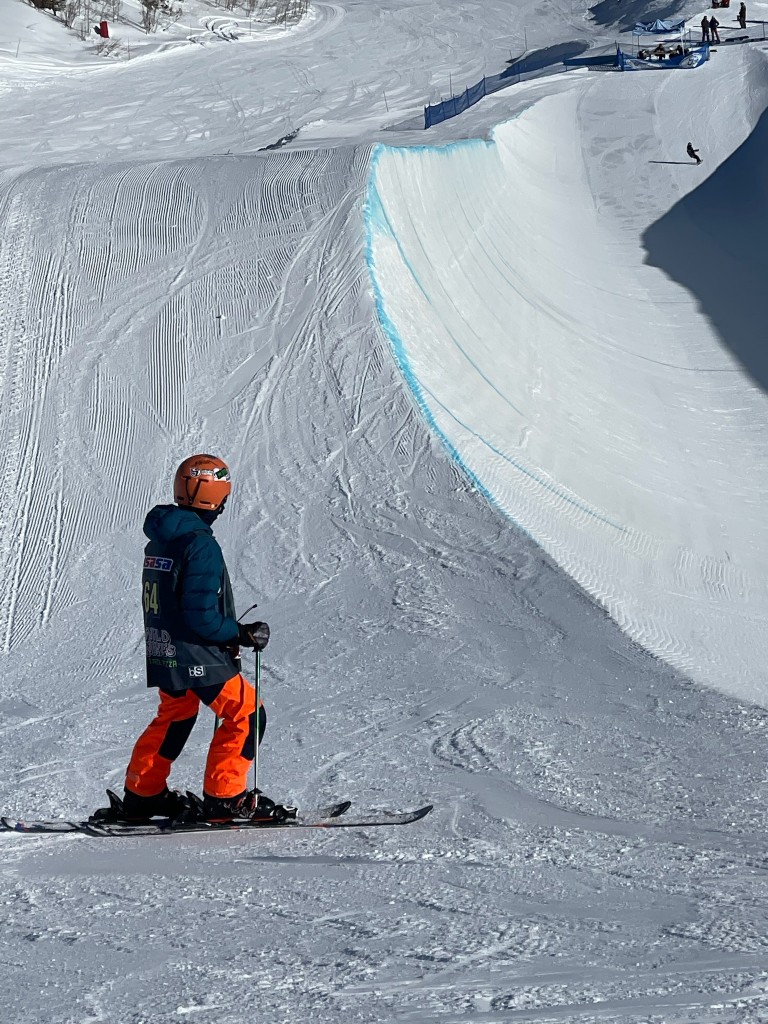 In addition to the USASA halfpipe event in Steamboat, athletes in the Freeskiing program had two IFSA big mountain regional competitions last week, one in Aspen Snowmass and another in Winter Park. SSWSC brought 20 athletes to the competition at Winter Park on Sunday! Athletes competed on a brand new venue in the Cirque. Athletes were greeted to the venue with lots of fresh snow and a sunny and cloudless day. Line choices were tough and snow conditions were even tougher. The warm sun made the snow thick and grabby for much of the field. In the 12-14 Female Skier category Ellie Reynolds climbed the top spot on the podium with a hard charging line full of sweet airs and big moves. She was joined by fellow teammates Jesse Weaver in 3rd and Skylar Davison in 4th. Jesse and Skylar had strong technical lines with beautiful skiing and tons of style. In the 120-14 Ski Male Darian Squires grabbed another 1st place for SSWSC with a large double feature leading right into a 360 off of a cliff drop. Darian was joined by Thomas Agosta in 4th and Robbie Wodnick in 5th. Skillful skiing was the name of the game to avoid getting caught in the thick new snow. SSWSC Snowboarder Cooper Malia rode a fun and flow line to 3rd place in 12-14 Snowboard Male. In the 15-18 Male Ski Sal Malone stomped a huge cliff drop to grab 4th place. Sal was also the only telemark skier at the event!
In Snowmass athletes faced another crazy venue full of large drops and fast lines. Skylar Davison again had a solid technical line strong turns and a nice shifty air into the finish to grab 5th place.
SSWSC Freeskiers have two comps left for the season before North American Champs. NorAms is an invite only comp for the best (top 175 of over 2200 athletes) Freeskiers in North America and our own Ellie Reynolds has been selected in the first round of invites! Over the next two weeks more invites are going out so be on the lookout for more SSWSC rippers to fill up the start lists.
Photo of Ellie, Jesse and Skylar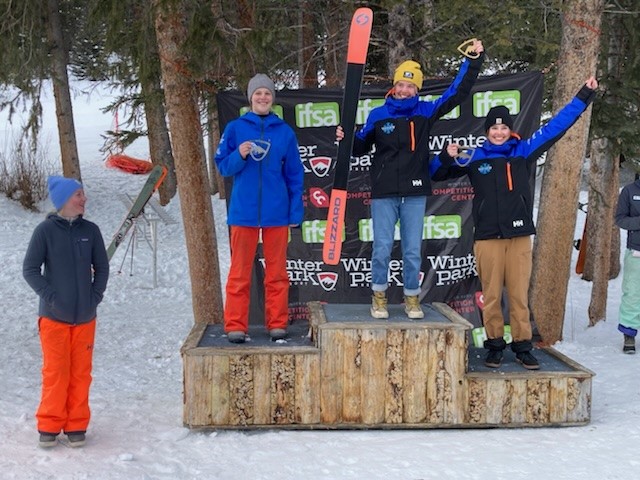 Alpine
U16 Athletes
The SSWSC U16 alpine program just completed two epic weeks of races!

One group of athletes got to enjoy some races in Crested Butte at the U16 RMD Prater Cup Championships and performed admirably starting the week with a 2nd place finish for Lachlan Brady and a 14th for Kade Lawton in the Super G, and a 5th place for Merritt Flanigan, also in the Super G. Unfortunately, our gutsy gal, Blanca Torras took a fall that day, hitting her head, and was unable to continue racing that week.
In the Giant Slalom, we had Willem Bradford leading the pack with a 4th place finish, followed by Lachlan Brady in 6th and Kade Lawton in 8th. Harrison Sherman finished 19th and Dietze Gibson 38th. On the women's side, Merritt Flanigan finished 12th.
Finally, in the SL, Merritt Flanigan finished 12th in the women's race. On the men's side, we had Willem Bradford who had finished 3rd on the first run, but ran into some difficulty on the second finishing 7th overall. Kade Lawton took 17th, Lachlan Brady 21st, Dietze Gibson 27th, and Harrison Sherman 29th.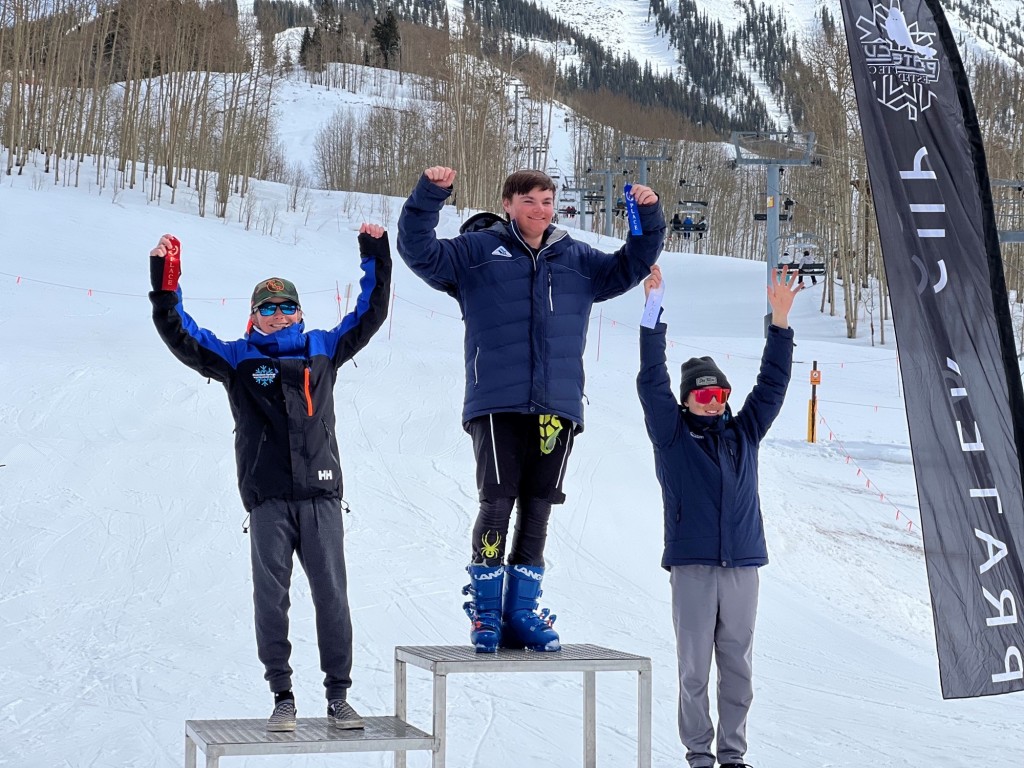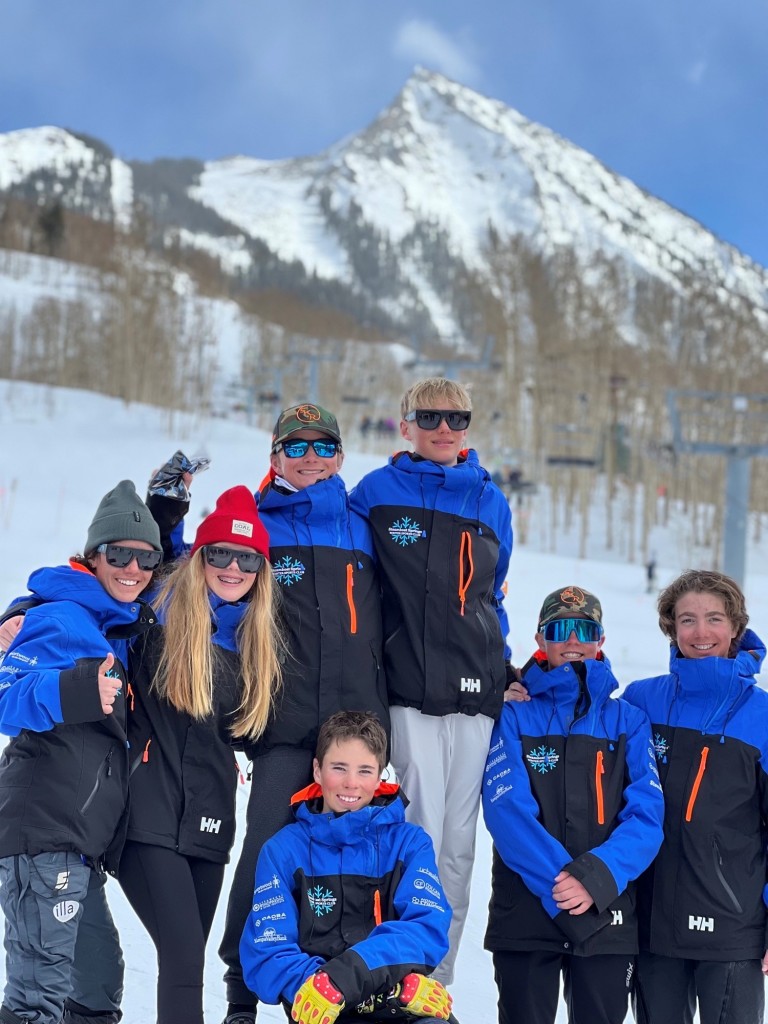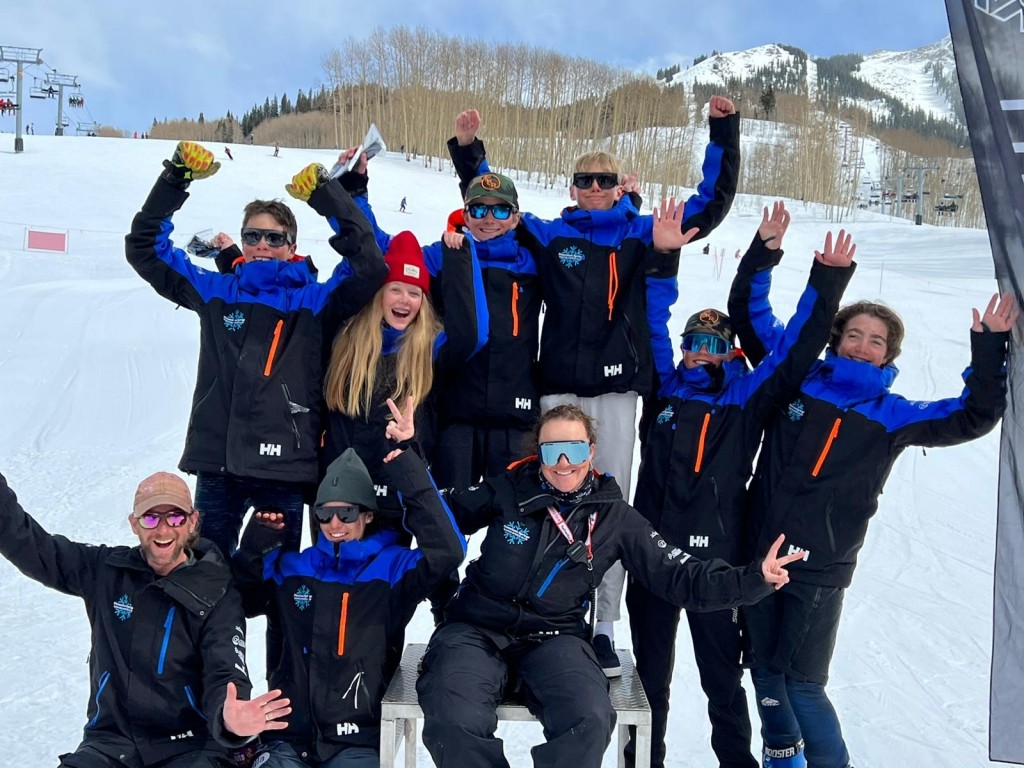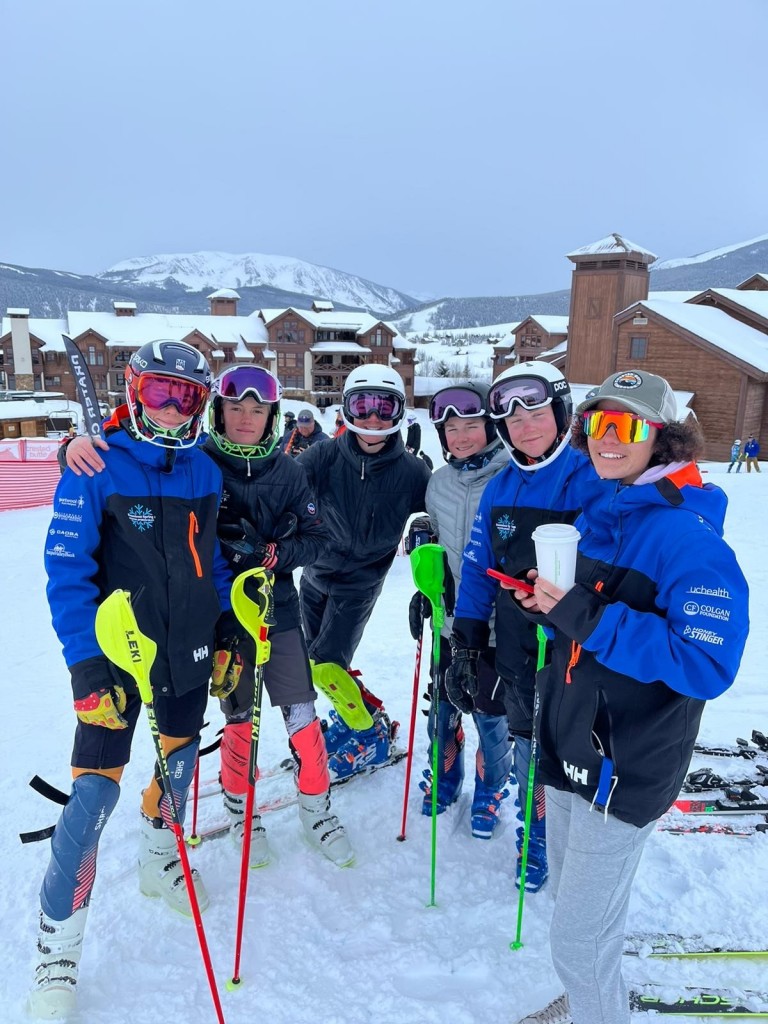 A select group of qualified athletes competed in the U16 Rocky/Central Junior Championships, presented by Steamboat Mountain School, that took place just last week at Steamboat Resort. We saw some great performances, some true grit, and great team spirit. Many of the kids that did not qualify were still present either to forerun or help with the slip crews, but especially to support their team. A few additional athletes were also invited to compete in the Downhill event because it did not count towards the qualification criteria for the U16 Nationals. All of our athletes competing though skied their best this season, and here are their results:
Downhill:
The downhill races took place in perfect conditions on the All Out/See Me trail. Athletes took on the challenge with smiles and excitement, and despite some crashes, their competitions were fair and skiers could win from anywhere in the field. Our athletes had great results with the girls securing a PODIUM SWEEP. SSWSC's Mollie McTigue's speeds earned her a first place finish, with SSWSC Noelle Roth hot on her tails for second place. SSWSC's Abby Olson took third to complete the sweep. The boys made a 3rd through 5th sweep, with Adrian Beauregard placing third behind two Summit County racers, followed closely by Curtis Zanni and Caman Beauregard.
Women: 1st Mollie McTigue, 2nd Noelle Roth, 3rd Abby Olson, 13th Katharina Cosby and 26th Hazel Fernley.
Men: 3rd Adrian Beauregard, 4th Curtis Zanni, 5th Caman Beauregard, 12th Caspian Troan, 28th Lachlan Brady, 31st Willem Bradford, 34th Kade Lawton.

Super-G:
Adrian Beauregard led the way with a gold medal finish and Curtis Zanni again just barely missed the podium, taking fourth. Mollie McTigue and Abby Olson both earned top ten finishes, dealing with incredibly difficult weather conditions when they ran. Hazel Fernley impressed with a big move up through the field into 14th as one of the smallest competitors in the race.
W: 7th Mollie McTigue, 9th Abby Olson, 14th Hazel Fernley, 15th Katharina Cosby.
M: 1st Adrian Beauregard, 4th Curtis Zanni, 9th Caman Beauregard, 13th Caspian Troan.

Alpine Combined:
The Alpine Combined race is made up of two races; combining results from the Super G with a slalom run under the lights later that night. Abby Olson and Mollie McTigue made strong moves after a challenging super G to find the podium in second and third, respectively. Adrian Beauregard had a strong slalom run to cruise to the win. It was a true feat of perseverance with heavy snow the entire day making visibility and racing conditions extremely difficult.
W: 2nd Abby Olson, 3rd Mollie McTigue, 7th Katharina Cosby, 16th Hazel Fernley.
M: 1st Adrian Beauregard, 8th Caspian Troan.
Slalom:

The Slalom race was held at Howelsen Hill the following day. Abby Olson continued her podium showings with the silver medal and Noelle Roth was close behind in third. Katharina Cosby had a great performance, moving up into 7th place. In the boys race, Caspian Troan, who is from Norway but is spending this year training in Steamboat with the SSWSC, led the way in 4th place, followed by Caman Beauregard in 5th and Curtis Zanni in 6th. Adrian Beauregard was smoking fast with the second fastest time, but disqualified himself when video revealed that his ski tip had caught the base of a gate and just by inches went to the inside of the gate, showing how inches matter in slalom racing!
W: 2nd Abby Olson, 3rd Noelle Roth, 7th Katharina Cosby, 21st Hazel Fernley, 39th Mollie McTigue.
M: 4th Caspian Troan, 5th Caman Beauregard, 6th Curtis Zanni.
Giant Slalom:
In the giant slalom races back at All Out, SSWSC wrapped up the championships with a double victory with Abby Olson and Adrian Beauregard taking the titles.
W: 1st Abby Olson, 6th Katharina Cosby, 19th Hazel Fernley, 28th Emma McHaffie.
M: 1st Adrian Beauregard, 5th Caspian Troan, 6th Curtis Zanni, 12th Caman Beauregard.
Overall Standings:
W: 2nd Abby Olson, 4th Mollie McTigue, 8th Katharina Cosby, 10th Noelle Roth, 21st Hazel Fernley, 46th Emma McHaffie.
M: 1st Adrian Beauregard, 5th Curtis Zanni, 8th Caspian Troan, 9th Caman Beauregard.
Some notable performances that are not reflected in the standings are those of Hazel Fernley and Emma McHaffie. Due to an injury during downhill training prior to Champs, Emma sprained her ankle. She kept her spirit up though, and did all that she could with physical therapy and finding ways for her to tolerate her ski boots, so that she could compete with her fellow teammates. She persevered and managed to pull off two decent runs of GS on the last day, and her smile after crossing the finish line said it all. Hazel showed true spirit and grit in the Super G going up against some daunting 2nd year U16 athletes. She charged out of the start in the 30th start position with determination to prove herself. At the end of the day, she was the top finisher in the under 100lbs division.

Based on their results over the week, congratulations to Adrian Beauregard, Curtis Zanni, Caman Beauregard, Caspian Troan, Abby Olson, Noelle Roth, and Katharina Cosby who all qualified for the U16 National Championships in Sugarloaf, ME, April 2-6.
All of these athletes should be proud of what they have achieved these past couple of weeks. Their performance is not measured by their results, but by their efforts and the improvements they made within themselves.
Photo Credit Ann West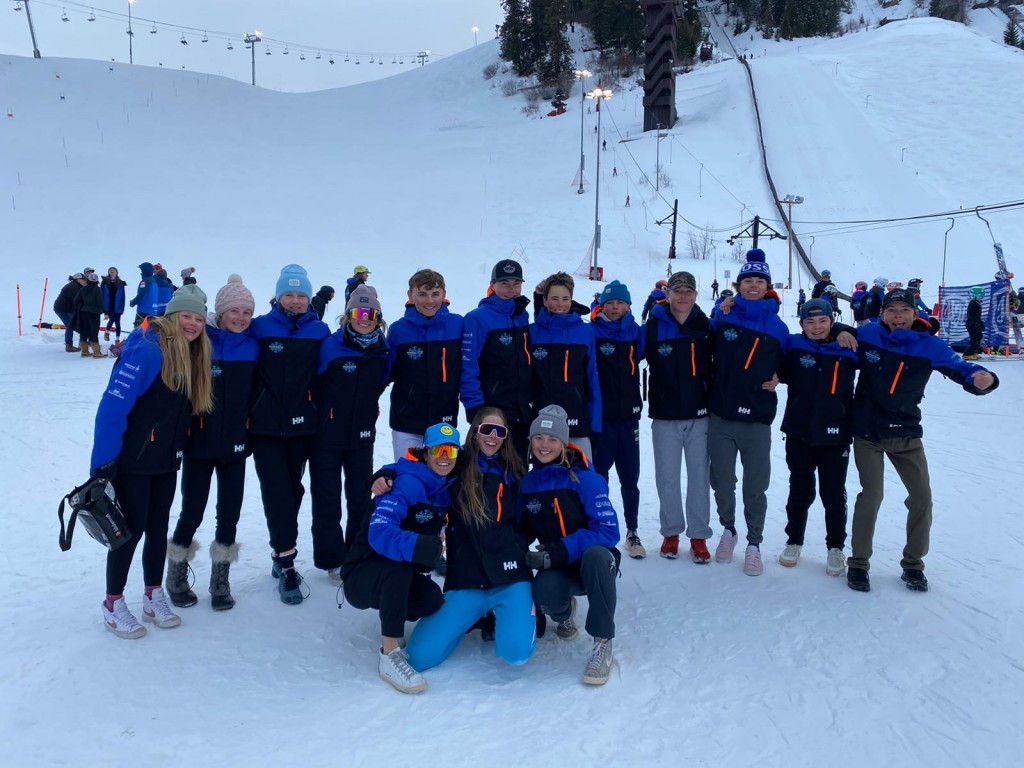 Photo Credit Ann West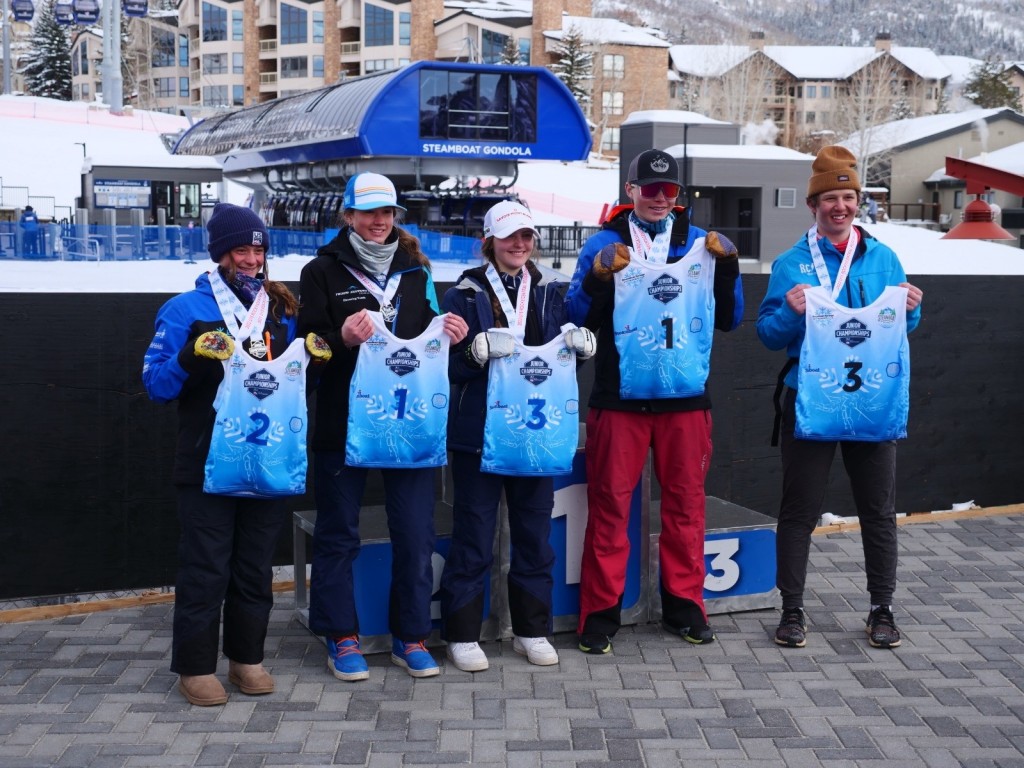 Photo Credit Ann West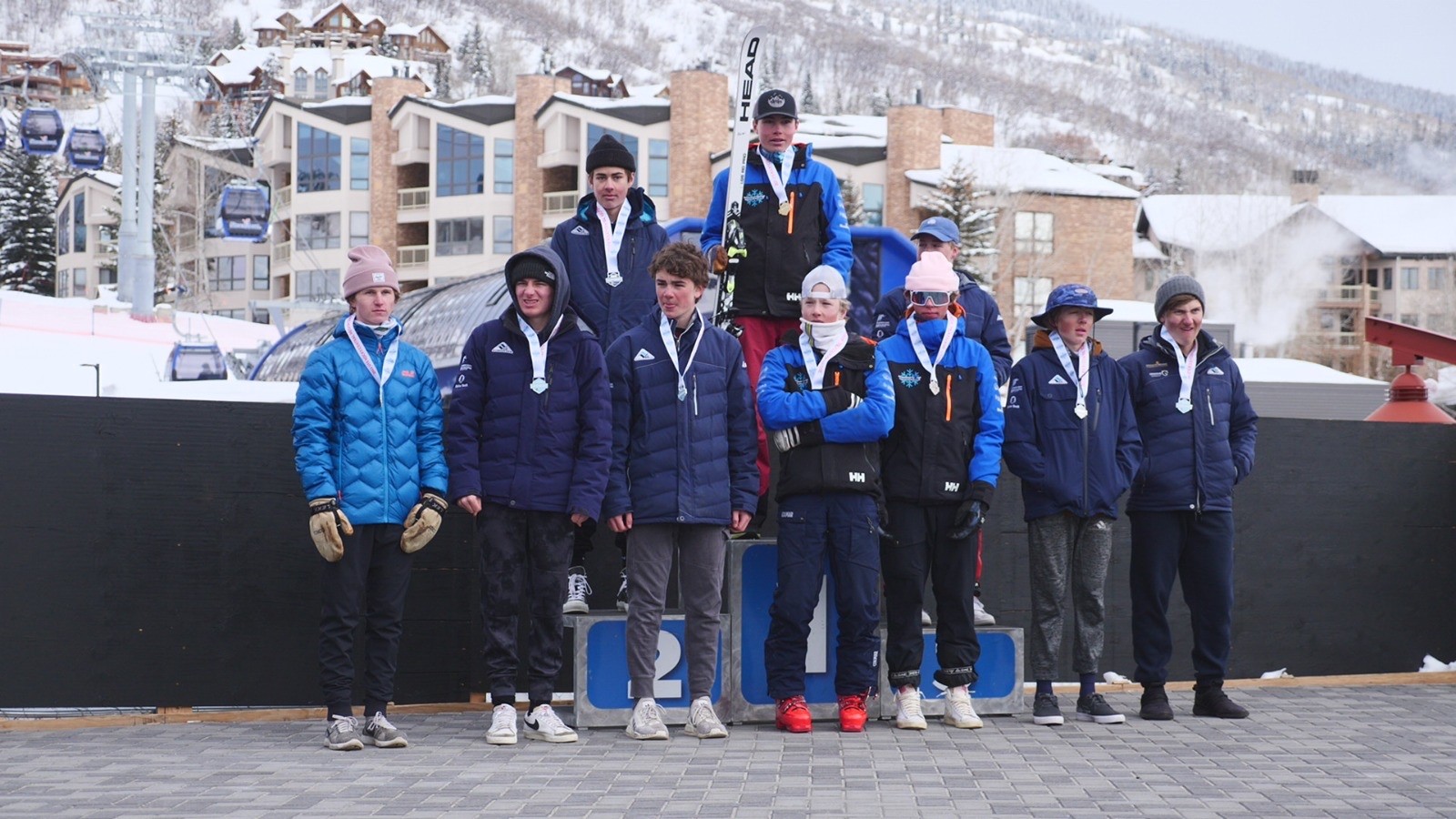 Photo Credit Cedar Beauregard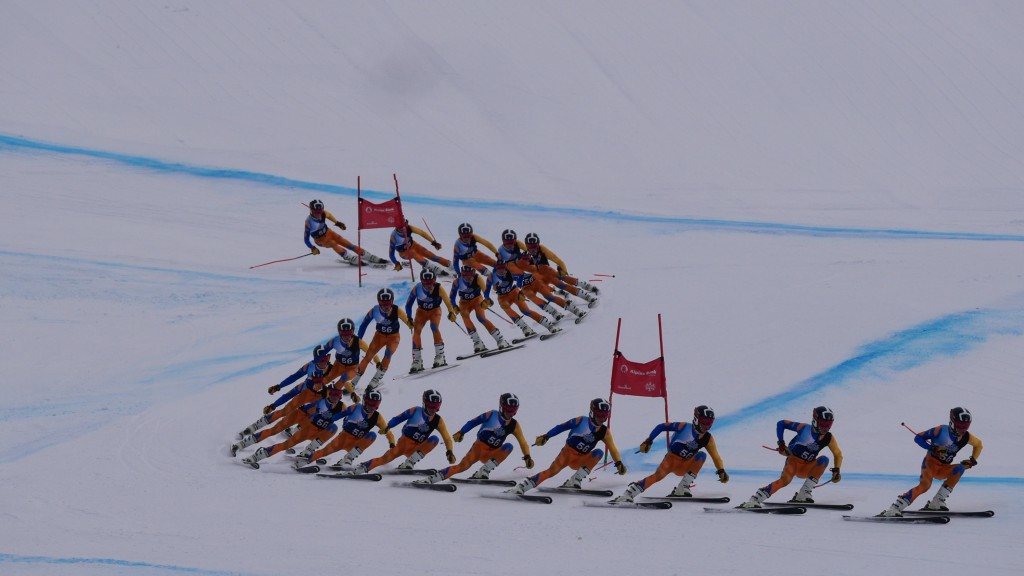 Photo Credit Cedar Beauregard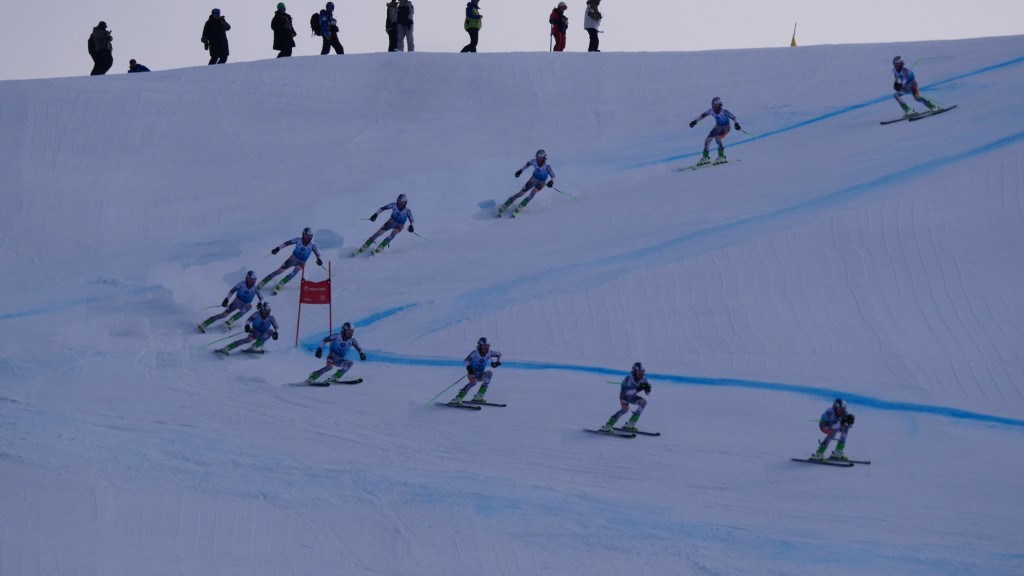 Photo Credit Cedar Beauregard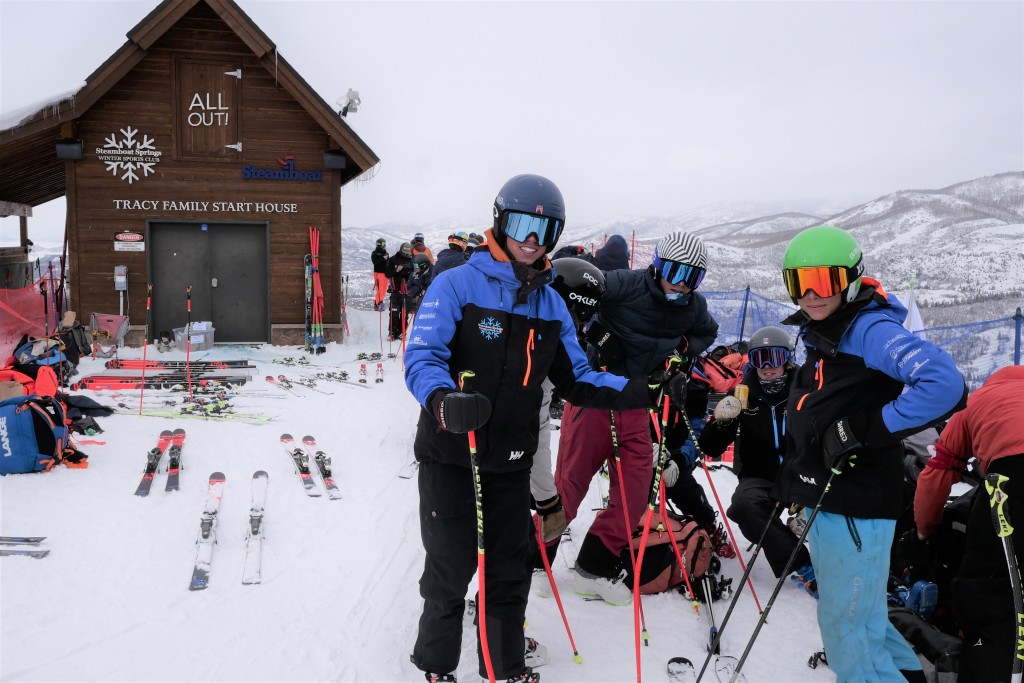 U14 Championships
Ten SSWSC athletes qualified and competed in the U14 Championships this week in Vail- Logan Grosdidier, Caley Goforth, Bella Fisher, Maddi Bullard, Rewani Shrestha, Mackenzie Gilchrist, Naia Broggi, Ashton Roth, Leo Orton, and Sky Biglow.
Rising to the challenge of this exciting event, Logan Grosdidier performed the perfect sweep, winning every single race (that's SIX races) and taking overall title with all 600 possible points! Her efforts were such that she also beat all of the men in the Super G race by over a second! Bella Fisher skied really well, just missing the podium with 4th and 5th place finishes in Super G, GS and Slalom. Caley Goforth achieved 5th and 6th place finishes in the Giant Slalom and 3rd in the parallel. Rewani Shrestha secured a top 20 finish coming in 14th in the Super G. Maddi Bullard and Kinsley Jacobson earned multiple top 20 results, topped by a 6th place GS race for Maddi and Kinsley earning a 13th in parallel. Naia Broggi earned her top finish in 34th in slalom. Three men attended the U14 Championships to represent SSWSC. Ashton Roth earned a couple top ten finishes, and Sky Biglow and Leo Orton earned valuable experience as first year U14's qualifying for the event and fighting hard from the back of the pack each race. Great job SSWSC racers!

Full Results of the U14 Rocky/Central U14 Championships @ Vail March 13th-17th
Overall Results
1st Logan Grosdidier 600 points, sweep of every race!
4th Bella Fisher
7th Caley Goforth
Womens SG
1st Logan Grosdidier
10th Bella Fisher
14th Rewani Shrestha
15th Caley Goforth
18th Maddi Bullard
19th Kinsley Jacobson
75th Naia Broggi
Womens GS Race 1
1st Logan Grosdidier
4th Bella Fisher
6th Caley Goforth
14th Maddi Bullard
22nd Kinsley Jacobson
24th Rewani Shrestha
77th Naia Broggi
Womens GS Race 2
1st Logan Grosdidier
5th Caley Goforth
6th Maddi Bullard
7th Bella Fisher
27th Kinsley Jacobson
30th Rewani Shrestha
89th Naia Broggi
Women's SL Race 1
1st Logan Grosdidier
14th Rewani Shrestha
17th Kinsley Jacobson
34th Naia Broggi (Bibo)

Womens SL Race 2
1st Logan Grosdidier
5th Bella Fisher
16th Caley Goforth
18th Rewani Shrestha
23rd Maddi Bullard
32nd Kinsley Jacobson
54th Naia Broggi
Womens Duals
1st Logan Grosdidier
3rd Caley Goforth
5th Bella Fisher
10th Maddi Bullard
13th Kinsley Jacobson
34th Rewani Shrestha
52nd Naia Broggi
Mens SG
14th Ashton Roth
76th Sky Biglow
83rd Leo Orton
Mens GS Race 1
67th Sky Biglow
72nd Leo Orton

Mens GS Race 2
20th Ashton Roth
71st Sky Biglow
77th Leo Orton
Mens SL Race 1
10th Ashton Roth
55th Leo Orton
62nd Sky Biglow
Mens SL Race 2
60th Sky Biglow
Mens Duals
10th Ashton Roth
42nd Sky Biglow
66th Leo Orton
Logan Grosdidier


Team photo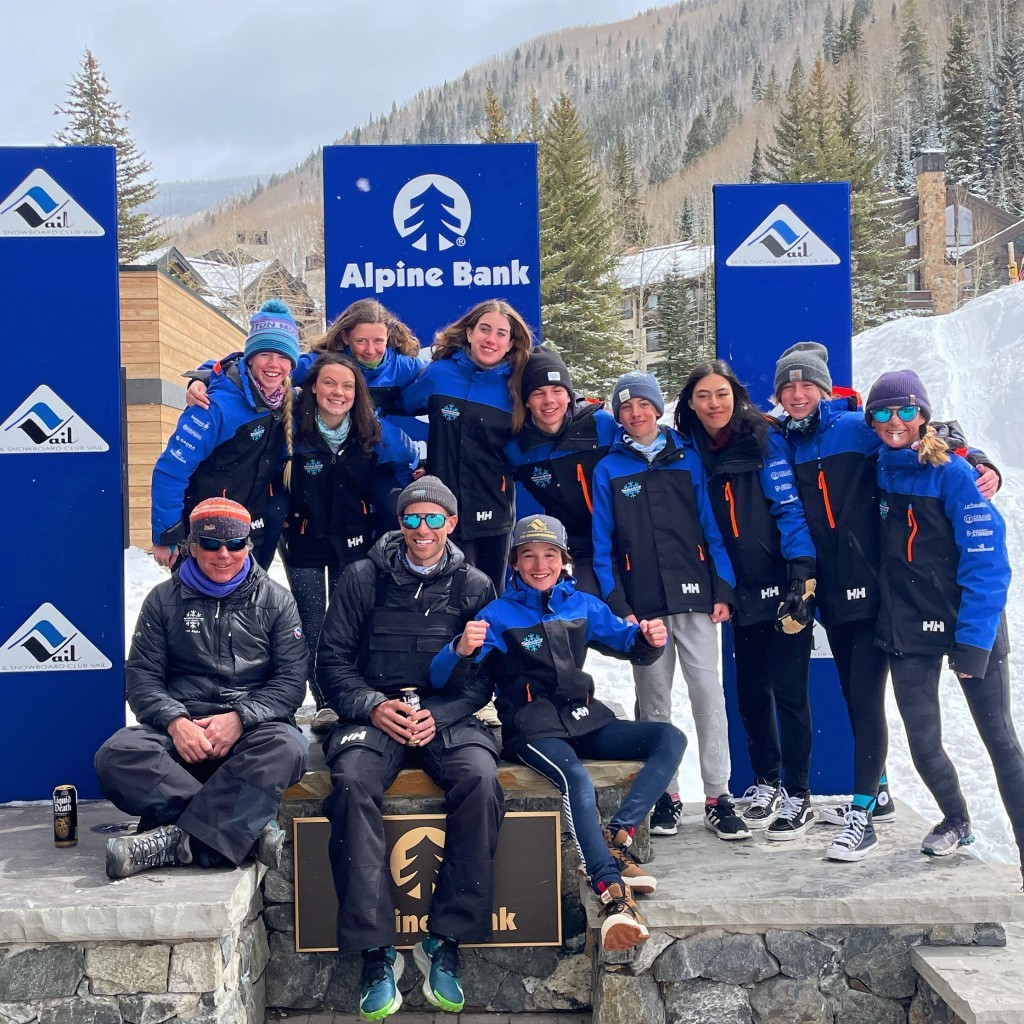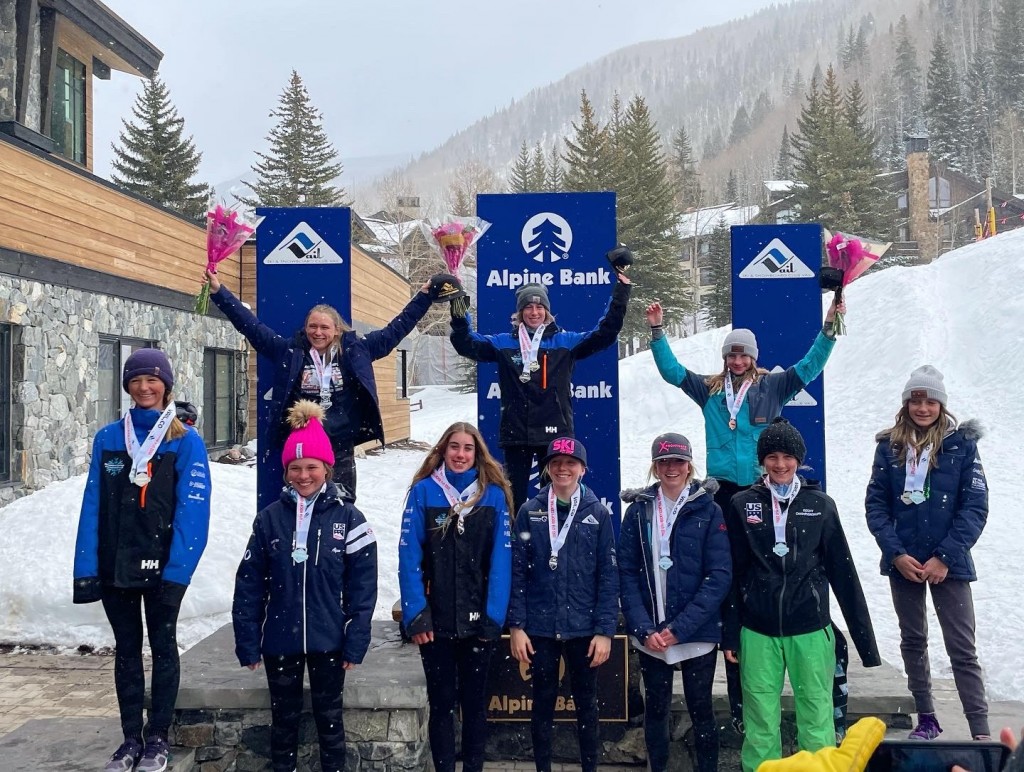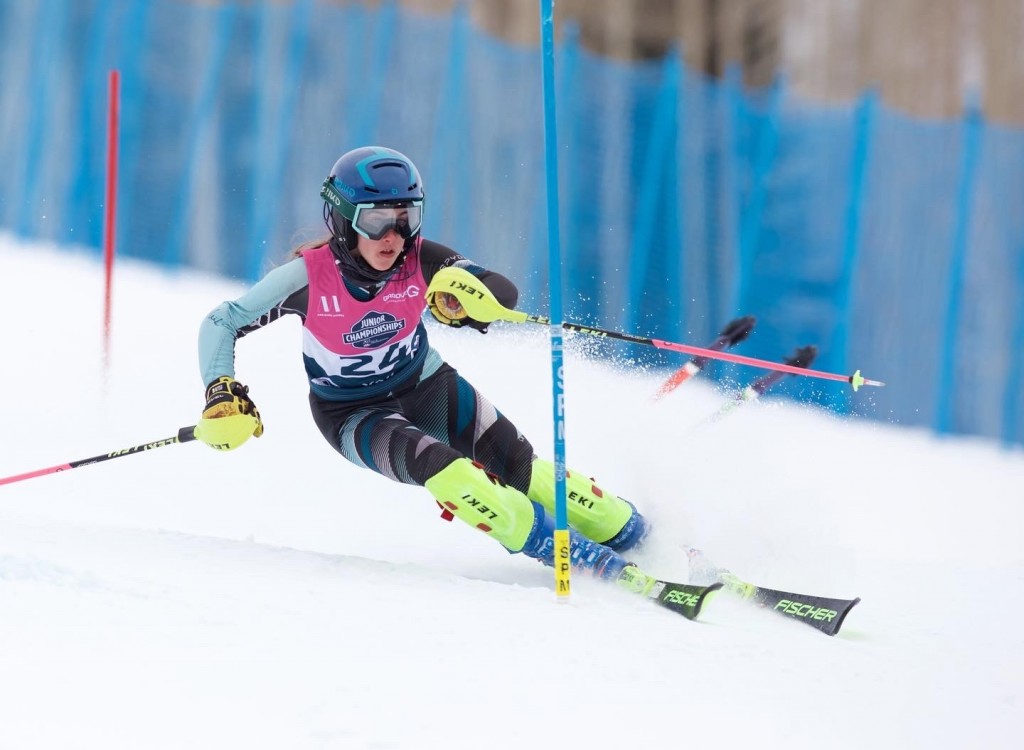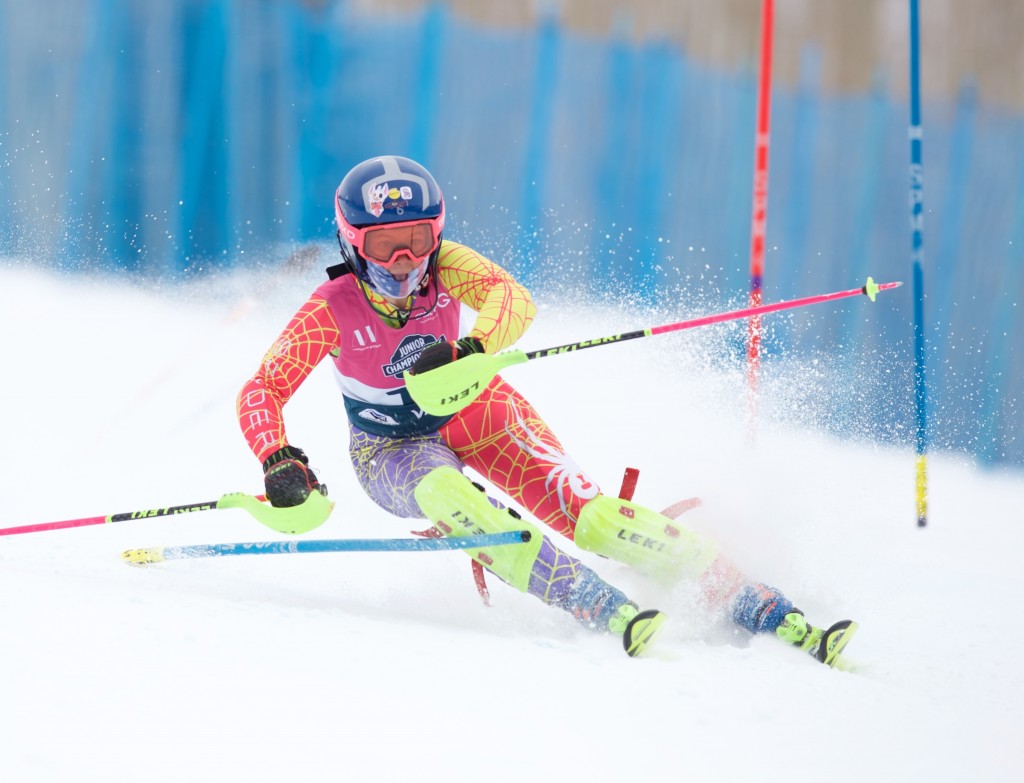 Youth Development
Wolf and his U8+ crew on top of the world (a.k.a.) Howelsen Hill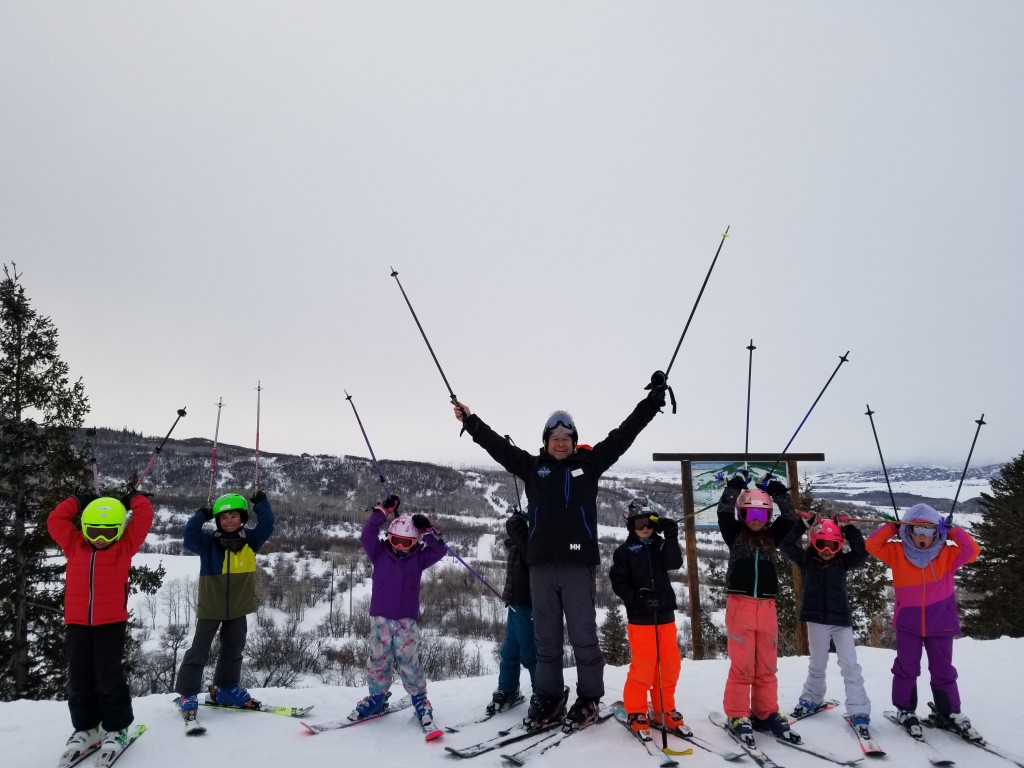 U8 athletes enjoying their treasure hunt and end of season celebration!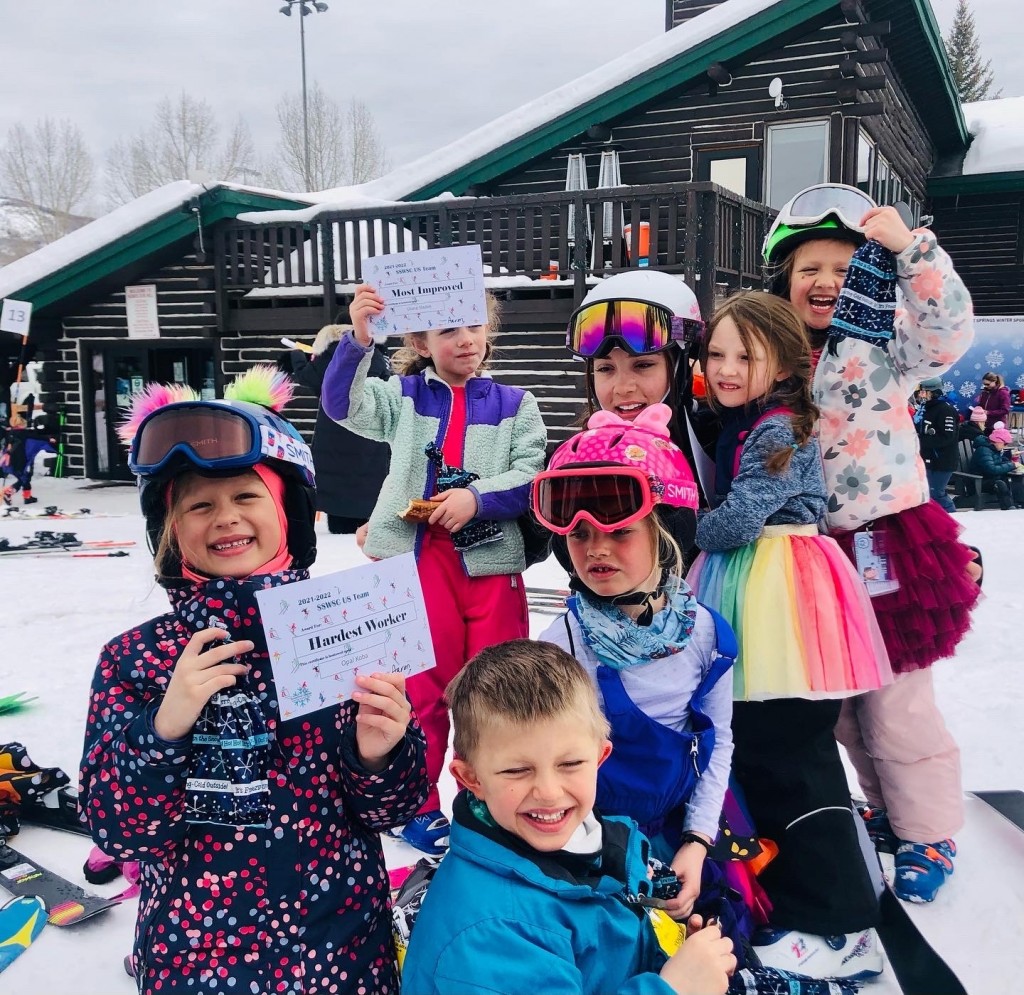 AMP athletes enjoyed their final week 'searching for the holy grail' with coach Louis!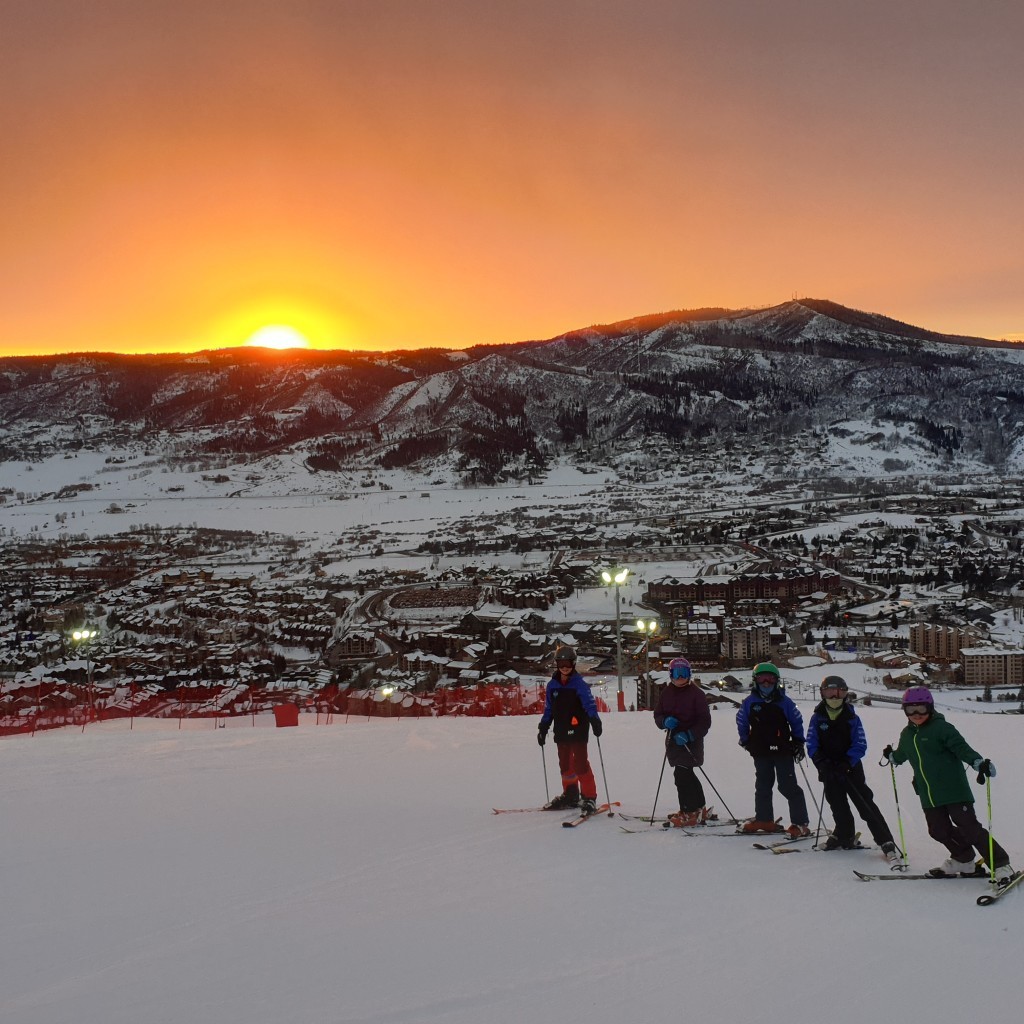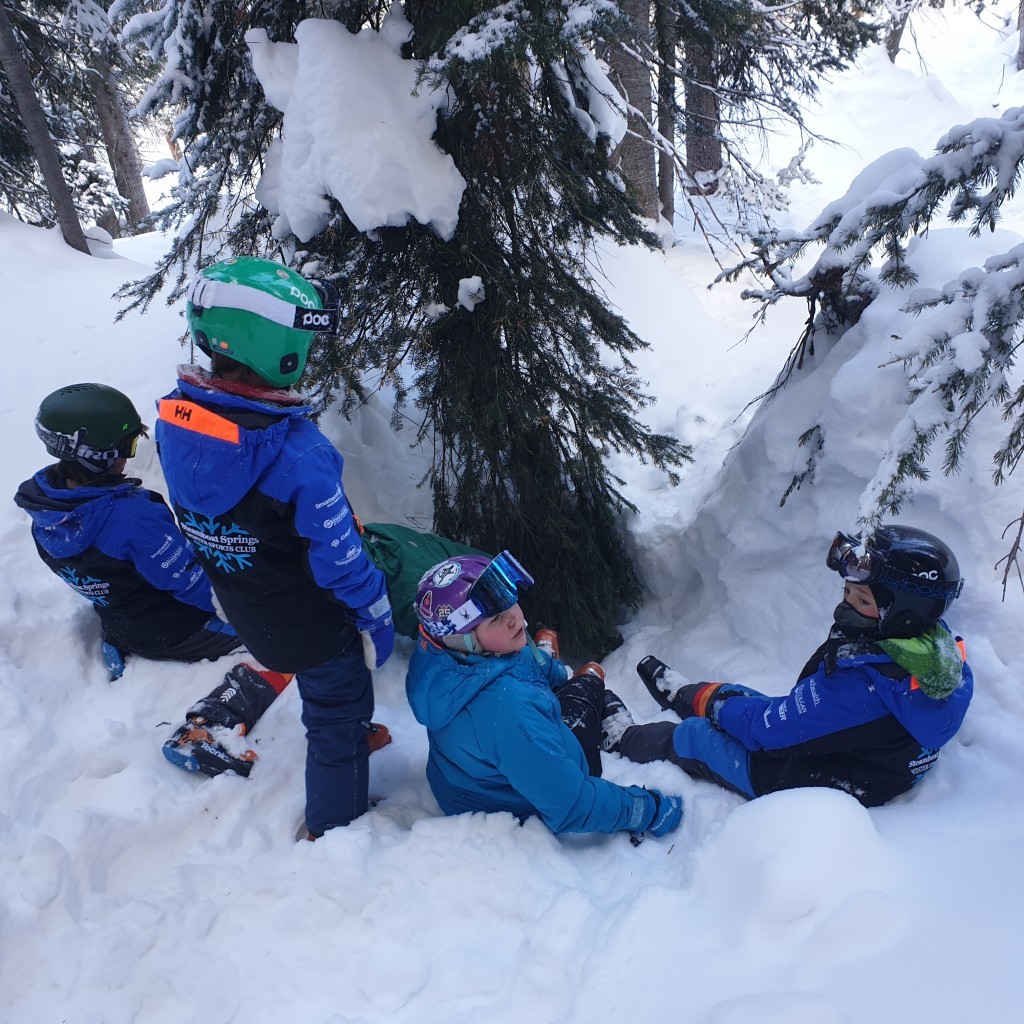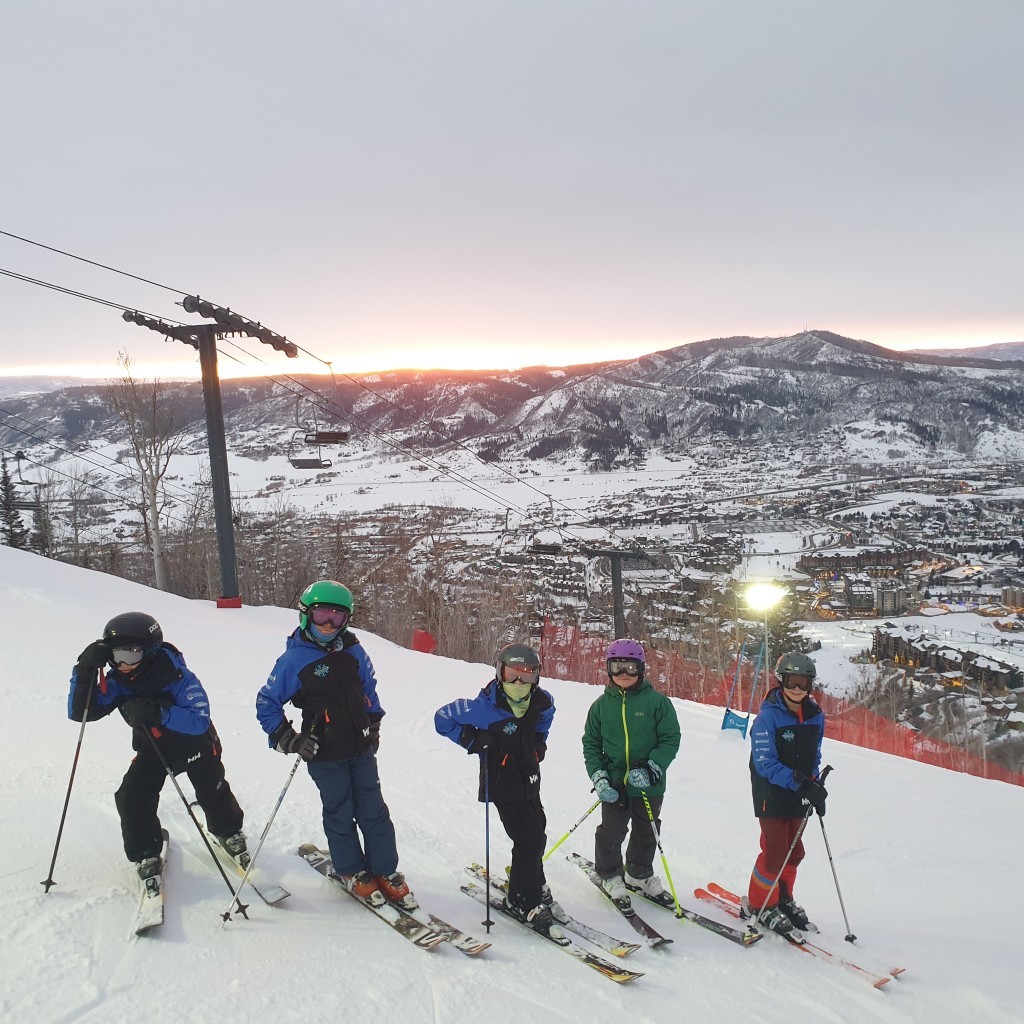 In the News:
Big air Ayad: Steamboat moguls skier earns top honor after successful season
SSWSC FREESTYLE ATHLETES WIN IN TELLURIDE
SSWSC ATHLETES RETURN FROM X-COUNTRY JUNIOR NATIONALS
Steamboat's Beauregard, Olson wrap up incredible championship week with giant slalom wins
Missing the Olympics left two Steamboat ski jumpers wondering what's next