Athlete News, April 1, 2022
Alpine
The Alpine Team is starting to see results reflecting the progress of the program over the past few years, with elite level results! Congratulations, athletes!
Jett Seymour won the Toyota U.S. Alpine Championships slalom in Sugarloaf, ME, on Tuesday, earning the title of National Slalom Champion. SSWSC alum Jay Poulter was the top junior, finishing 9th overall, making an impressive move from the 39th start position. See the Steamboat Pilot & Today Article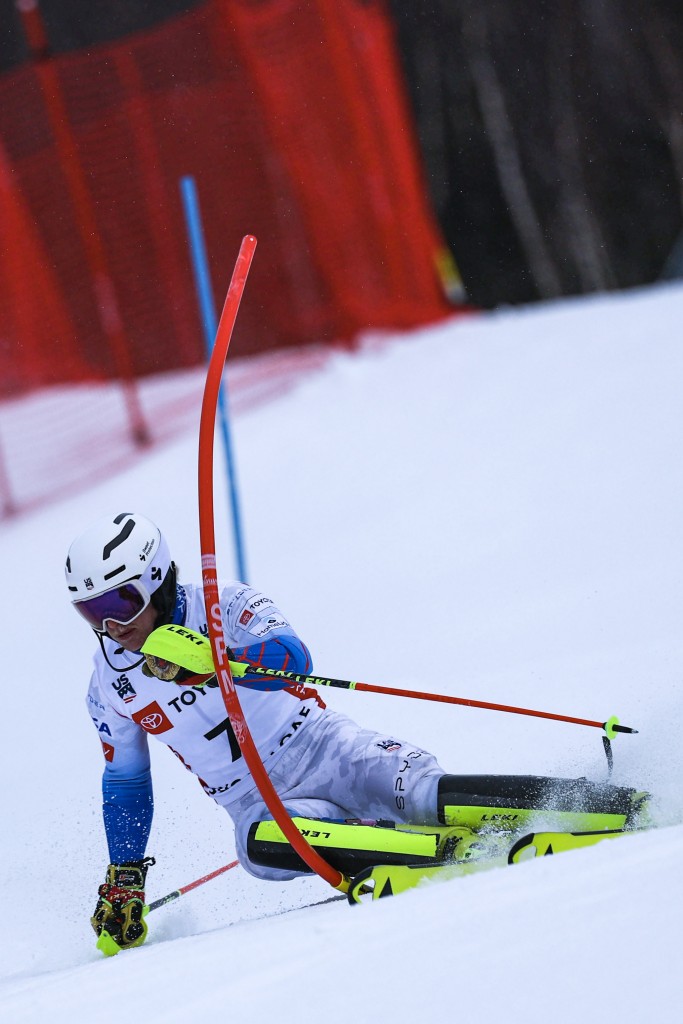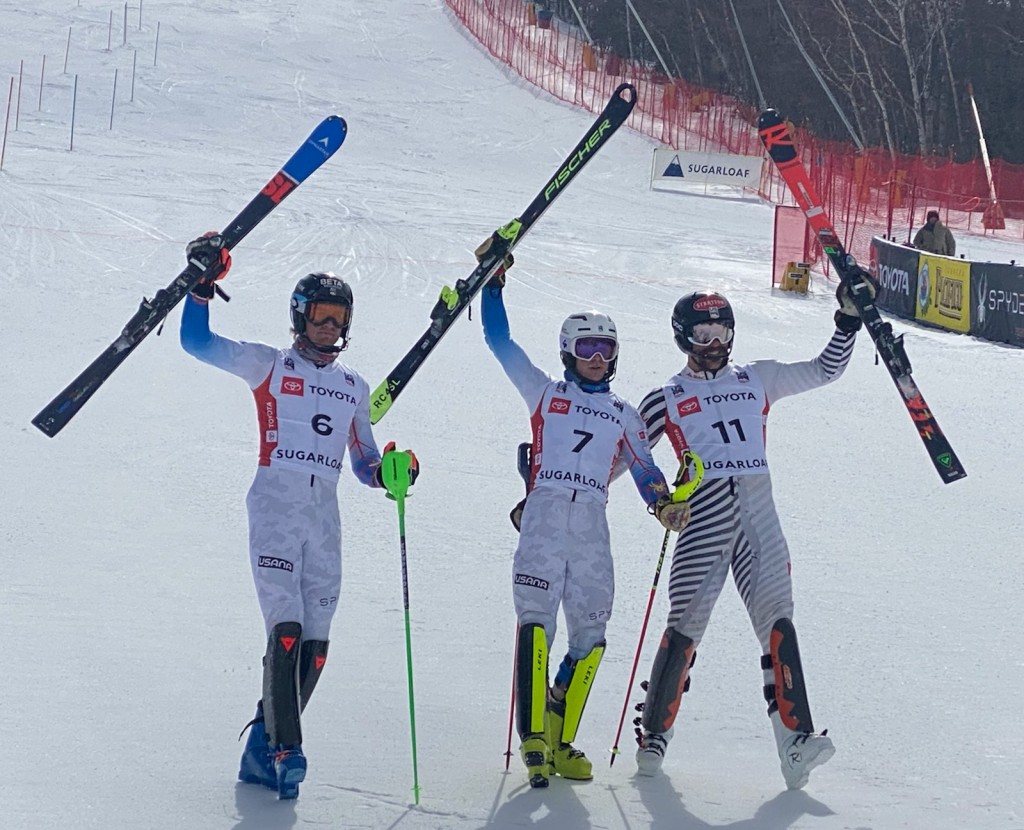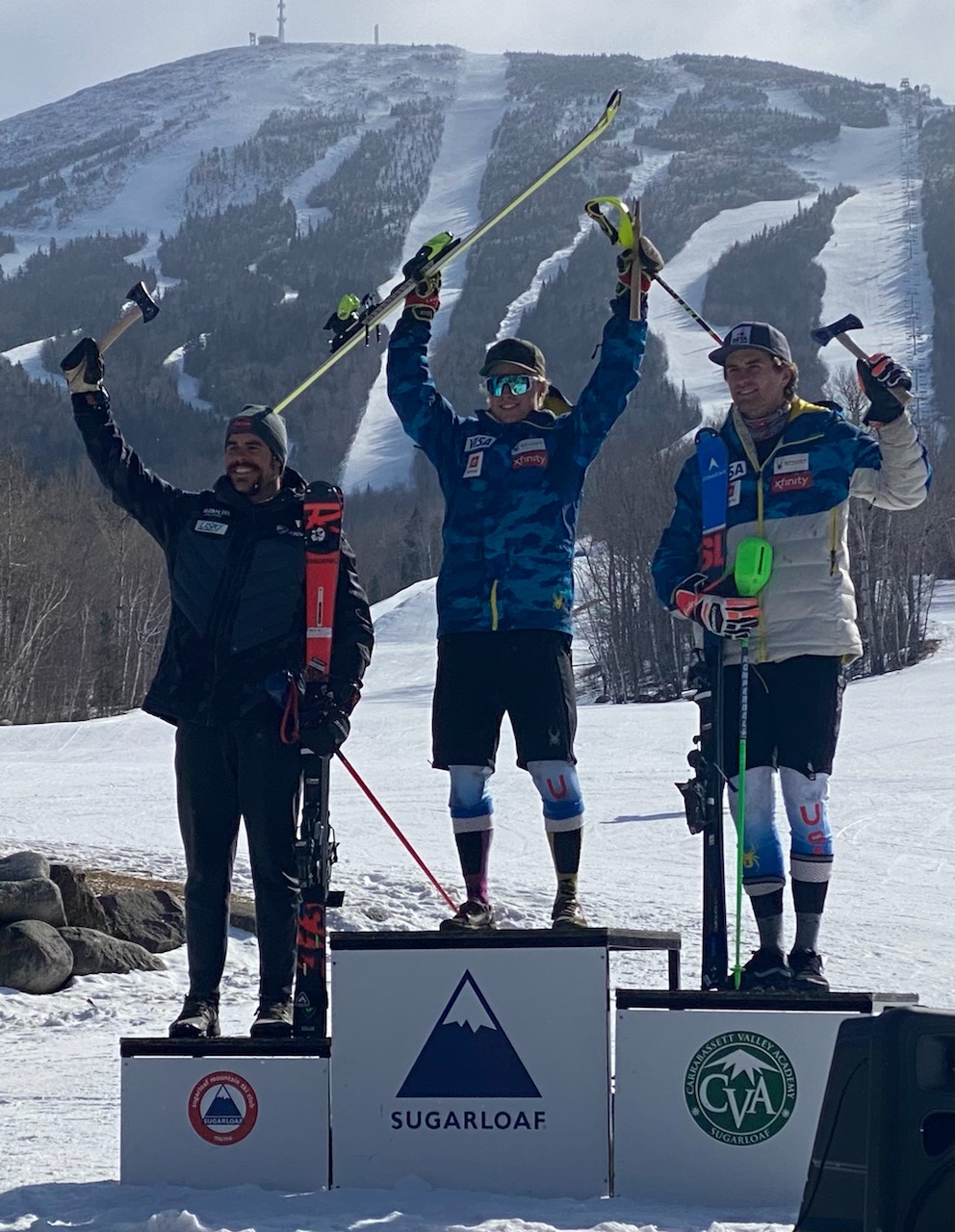 17 year old SSWSC racer Tatum Grosdidier was the fastest American junior at the Toyota U.S. Alpine Championships in Sugarloaf, ME, on Wednesday, finishing 7th overall after starting back in 25th (start position is their rank coming into the competition). Tatum's combined time of 2:04.58 was just 0.78 seconds from the overall podium, which included Olympic giant slalom skiers Paula Moltzan and A.J. Hurt. Earlier this month she won the U18 National Championships Slalom title, but in Sugarloaf the junior class includes the top American athletes all the way to age 21. As far as I know, this represents the top SSWSC women's result since Caroline Lalive, who finished 2nd in the National Championships giant slalom 20 years ago. See the Steamboat Pilot & Today Article
Tatum standing in second with Canadian Britt Richardson in first, making Tatum the fastest US Junior.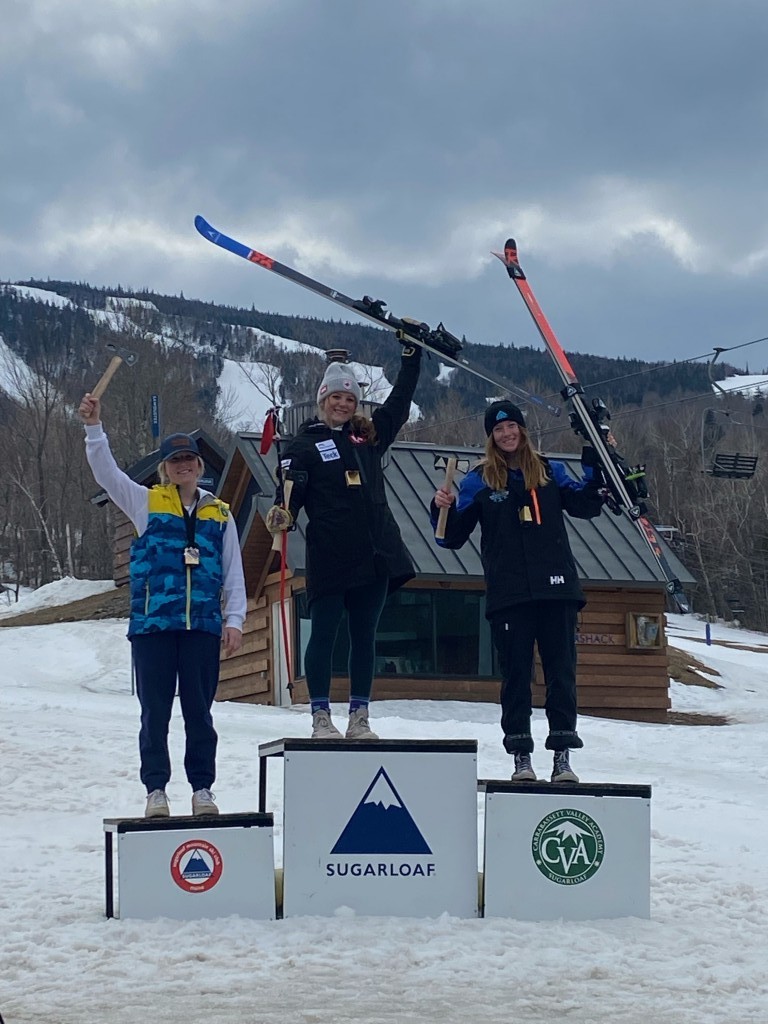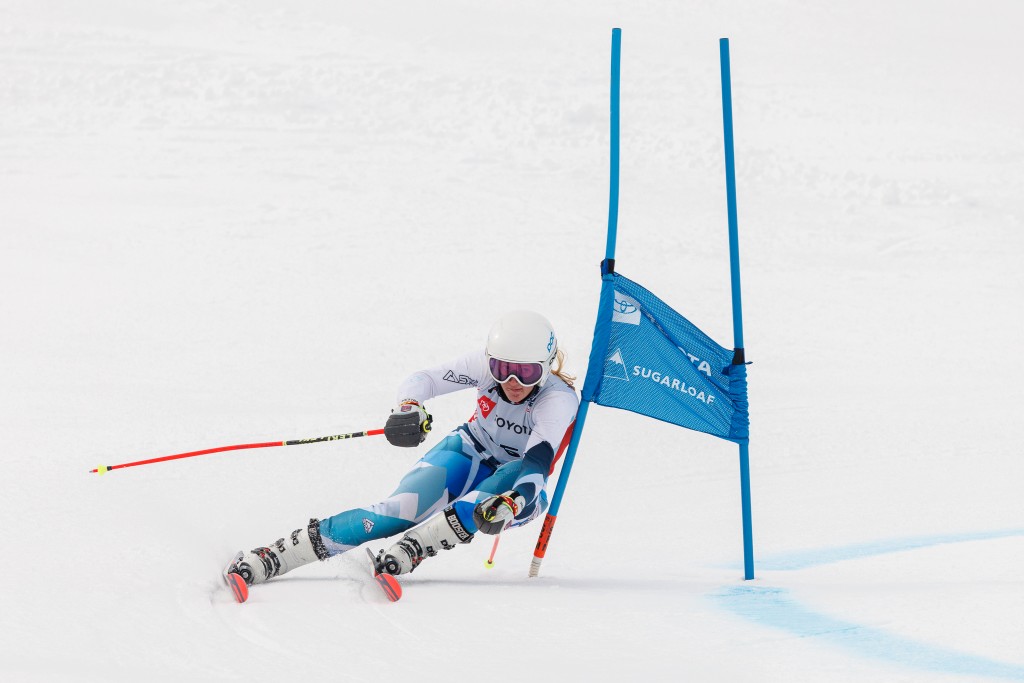 SSWSC's FIS men & women recently competed in the FIS DEVO Championships in Winter Park March 25-28. We had outstanding performances by many athletes and some achieving career best results. Some of the highlights:
Rylee McLouth – 3rd Place U18 SL (in the morning race), 3rd Place U18 GS (March 26th), 2nd Place U18 GS (March 27th, career best result)
Elena Dziura – 3rd Place U18 SL (in the afternoon race), 3rd Place U18 GS (March 27th, career best result)
Nicole Nolting had notable performances as well, even securing her best career FIS point result with a 5th place overall GS performance, and Nicole also finished 3rd place in the overall for the series!
Jeremey Nolting – 2nd Place Overall/1st Place U18 GS (March 27, career best FIS point result)
Roman Elvidge & Colin Kagan – 3rd Place U18 GS (tied, March 27)
Laiken Roth – 2nd Place Overall/1st Place U18 SL (March 28th, afternoon SL)
These outstanding performances to close out the season are indicative of all the hard work they have put in this season and they all hope to carry this momentum into strong performances during the Aspen Spring Series which begins today with Down Hill. (Spring Series is April 1-8).
Moguls
6 mogul athlete represented SSWSC at US Nationals in Deer Valley over the week-end. With 65 degree temperatures, Champion, the Big Daddy of mogul courses, had huge moguls with close to a foot of slush in the ruts. Challenging to say the least! But all the athletes had the same course and challenges to ski, what an opportunity!
With many of the US Ski Team out with Covid, TeamSteam took full advantage of showing off their hardwork from the winter. Anabel Ayad qualified 3rd but took a hard hit in finals, ending up 16th. Ella Walker qualified 15th and improved her ranking in finals, ending up 12th. Izzy Powell placed 32nd in her first US Nationals. For men, Collin Hassel narrowly missed the finals, placing 20th. Xander Tatar-Brown ended up 40th.
In the duals competition, Anabel Ayad placed 13th, Ella Walker earned 21st and US Nationals first-timer Abby McLarnon placed 34th. Xander Tatar-Brown was 17th and Collin Hassel was 27th.
With competitions done for the year, TeamSteam is looking forward to some recovery time before their packed summer training schedule begins with tramping, ramping, dryland and skiing. Congrats to all the athletes and coaches on a fantastic season.