Athlete News, February 18, 2022
Huge thanks to Olympian Olivia Giaccio for coming out to visit our athletes!
Freeskiing
This past week athletes from the SSWSC Freeskiing program attended an IFSA National Event in Aspen Highlands. Taking place on Whip's Veneration and Filip's Leap up in the Highlands bowl the venue was not for the faint of heart. Large drops, steep pitches and very challenging conditions made for an exciting three days of competition.
On Wednesday was the qualifier for 12-14 male and female skiers. SSWSC's own Ellie Reynolds laid down a line full of drops, high speed turns and styled out airs to qualify in first place. Isabella Cerasoli, one of the few telemark skiers in the event followed suit with a strong line including a nice air at the top of the venue to qualify in 13th place. On the male side Darian Squires stunned the crowd with some technical skiing at the top of the venue followed by a huge air near the bottom to qualify at 3rd.
The next day was 15-18 male and female skiers. SSWSC athlete Sal Malone, the only tele skier in his field started his run with a large 360 followed by a beautiful air over some small trees to qualify in 17th position out of a field of 56.
Friday was finals for all age divisions. The venue had gotten some early morning sun and conditions were ideal for an awesome competition. Izzy Cerasoli dropped into a technical line but was unable to hold and edge through a rocky section of the course. She finished the event at 15th overall. Ellie Reynolds dropped last in the field and again wowed the crowd and judges with a high speed clean line full of technical features and solid air time. Matching her result from qualifiers Elllie climbed the top step of the podium to win the 12-14 Female ski division.
Darian Squires dropped in from the start and immediately off of cliff to begin his run. He followed this with one of the biggest airs in his age group. Some high speed turns and smaller airs closed out his run and brought him to an overall finish in 4th place.
Eagerly anticipated by the crowd as the only male tele skier, Sal Malone began his run with a huge mute grab 360. While coming out of a large downhill drop Sal let the hill get the better of him and washed out a turn. Sal ended the day and event in 18th place.
SSWSC also had Wiley Wagner (48th, 15-18 Ski Male), Gavin Devereux (33rd, 12-14 Ski Male), Finn Manning (36th, 12-14 Ski Male) and Mary McLarnon (22nd, 12-14 Ski Female) competing at the event. While these athletes did not qualify for finals they all put down some amazing moves on the venue. Wiley Wagner arguably had the biggest air of the whole competition but was unable to bring the run to the finish line.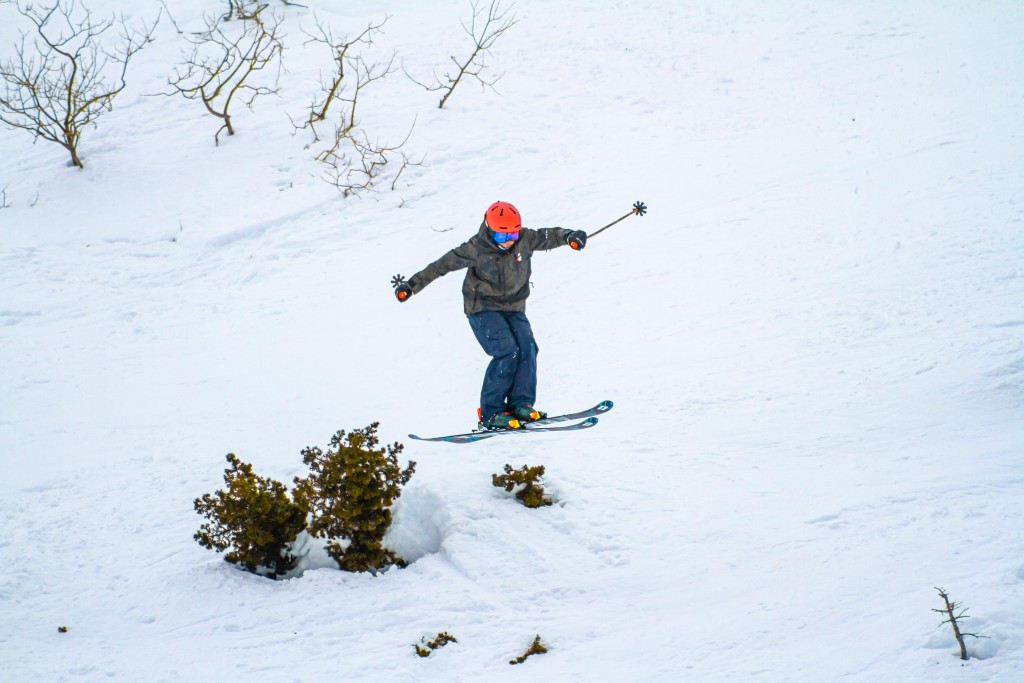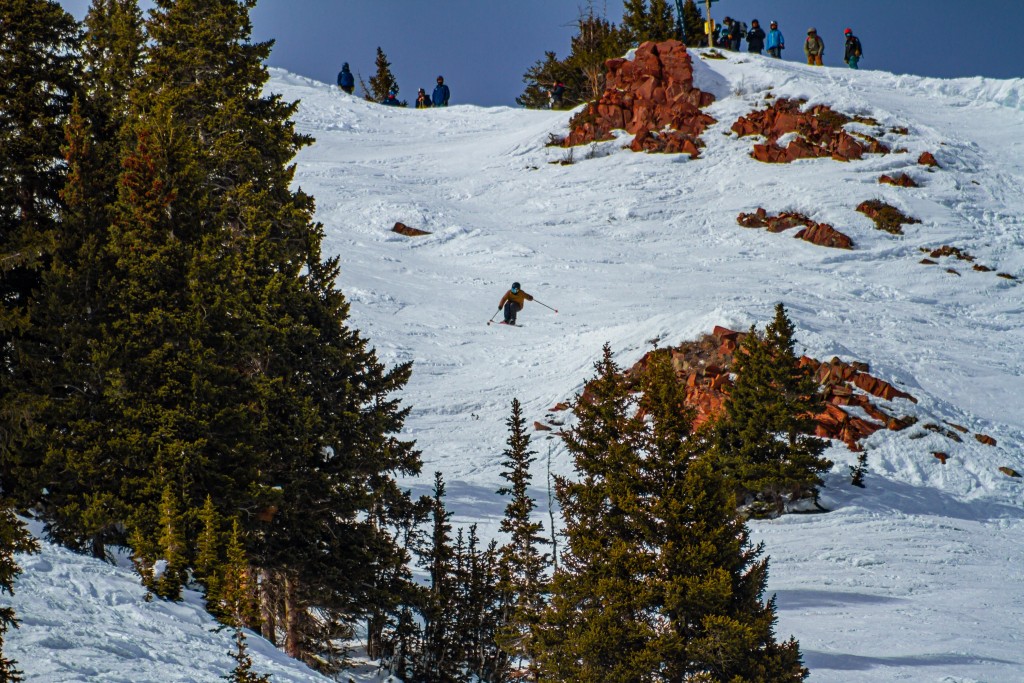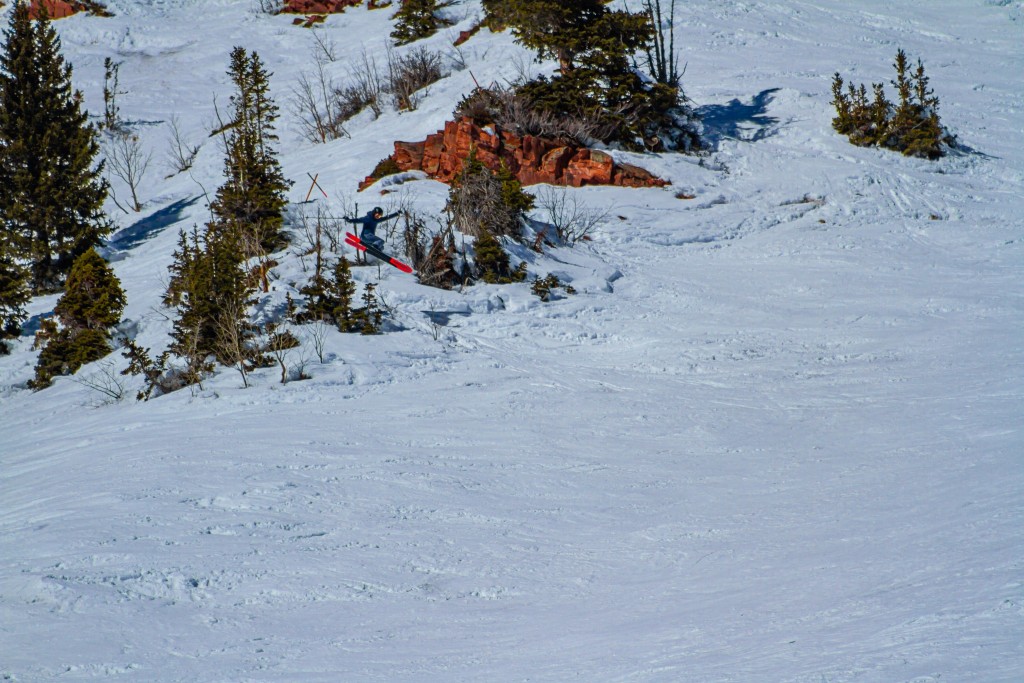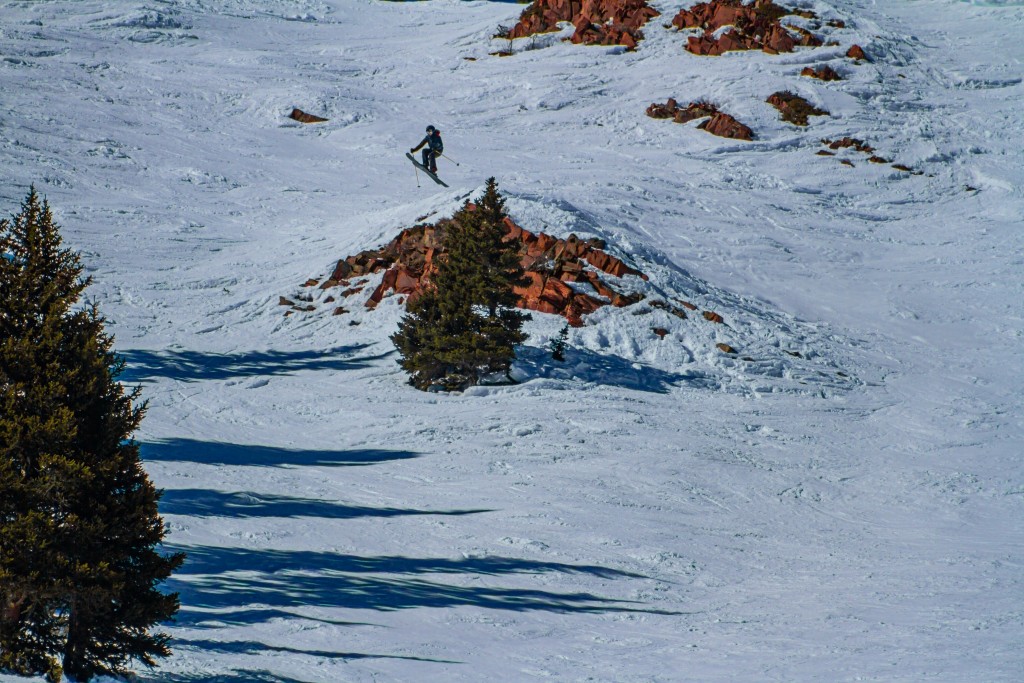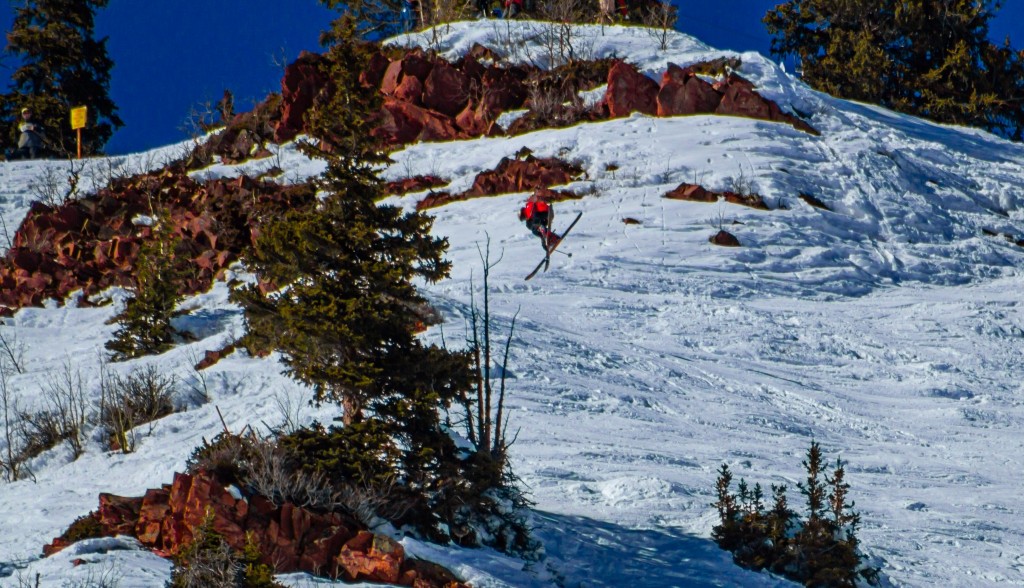 Alpine
SSWSC Shines at Sunny Winter Park Colorado Ski Cup Devo Races
The SSWSC alpine FIS program was dominant at the Colorado Ski Cup Devo FIS races in Winter Park on Monday and Tuesday, claiming three of four wins and loading up the podiums. On Monday, Cam Owens led a podium sweep with Bode Flanigan and Charlie Welch finishing in 2nd and 3rd, respectively. Colin Kagan was close behind in 6th and Laiken Roth was 8th. For the women, Nicole Nolting earned her first ever FIS podium taking 3rd with teammate Caroline Gilchrist close behind in 4th.
On the second day of racing, Nicole Nolting took it one step further, earning a FIS victory as teammate Roman Elvidge achieved the same feat on the men's side. Caroline Gilchrist finished 3rd behind Nicole, while Bode Flanigan earned his 2nd silver medal for the boys. Thomas Mennen took 5th, Charlie Welch 7th and Daniel Ferucci 9th. Impressive results were also turned in from Alex Orozco, coming back from injury to take 19th, and Luke Olson, moving up 17 spots to finish 21st. For the girls, Neva Godt skied into 8th place and Liz Lipscomb just missed the top 10, finishing in 11th.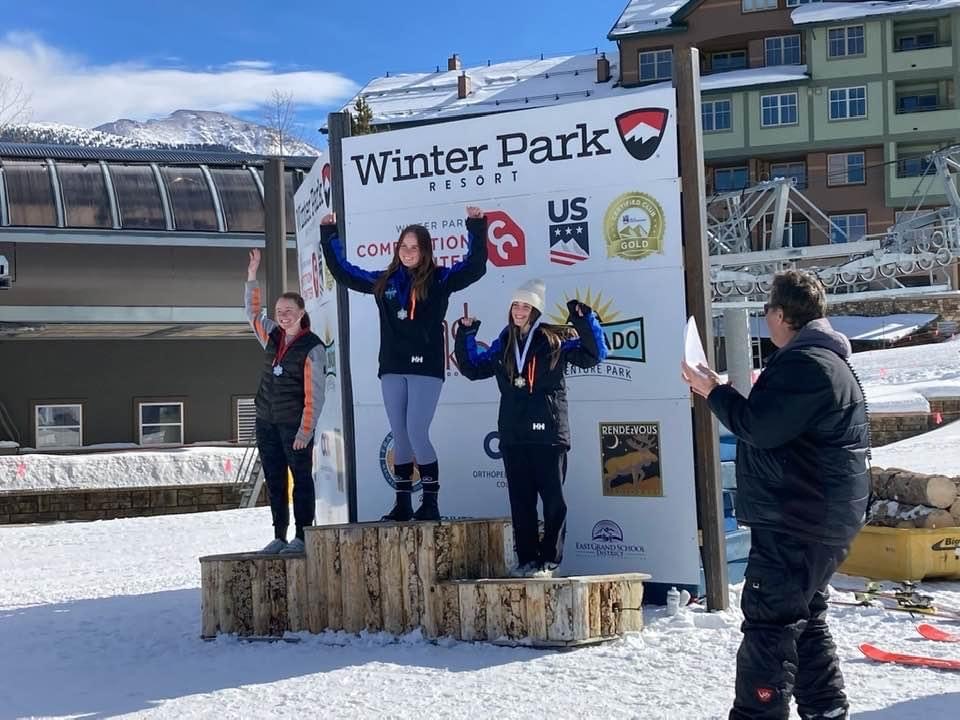 U18 podium photo from Tuesday's race, for U18's Roman Elvidge 1st, Thomas Mennen 2nd, Charlie Welch 3rd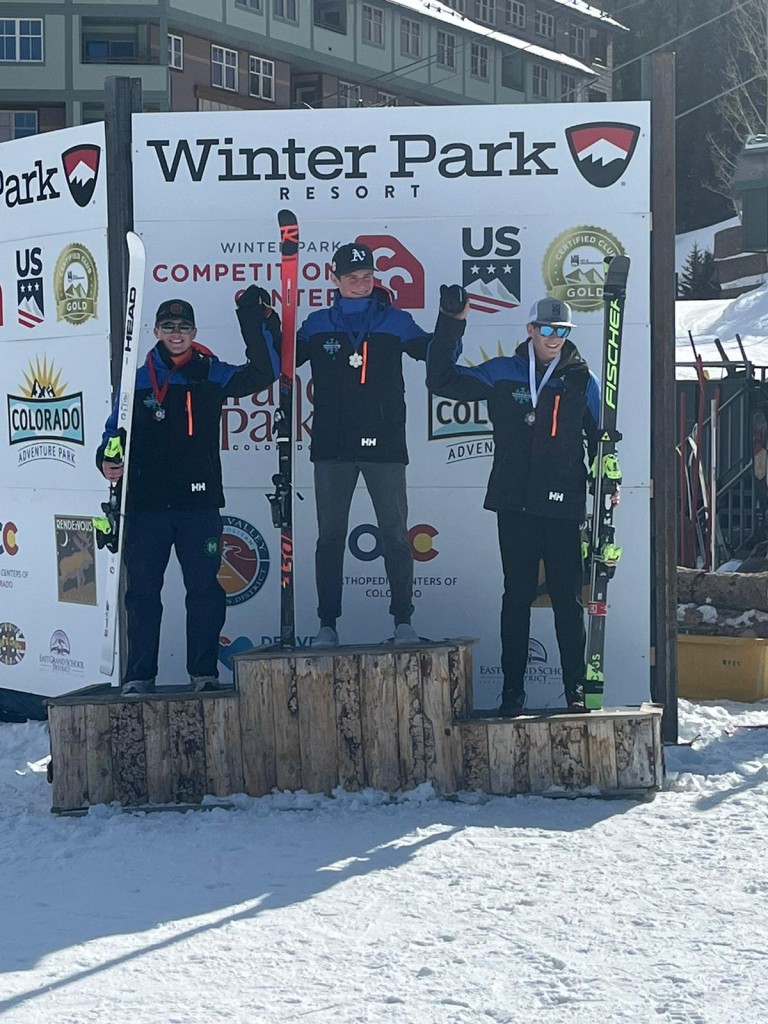 Overall, Bode Flanigan and Roman Elvidge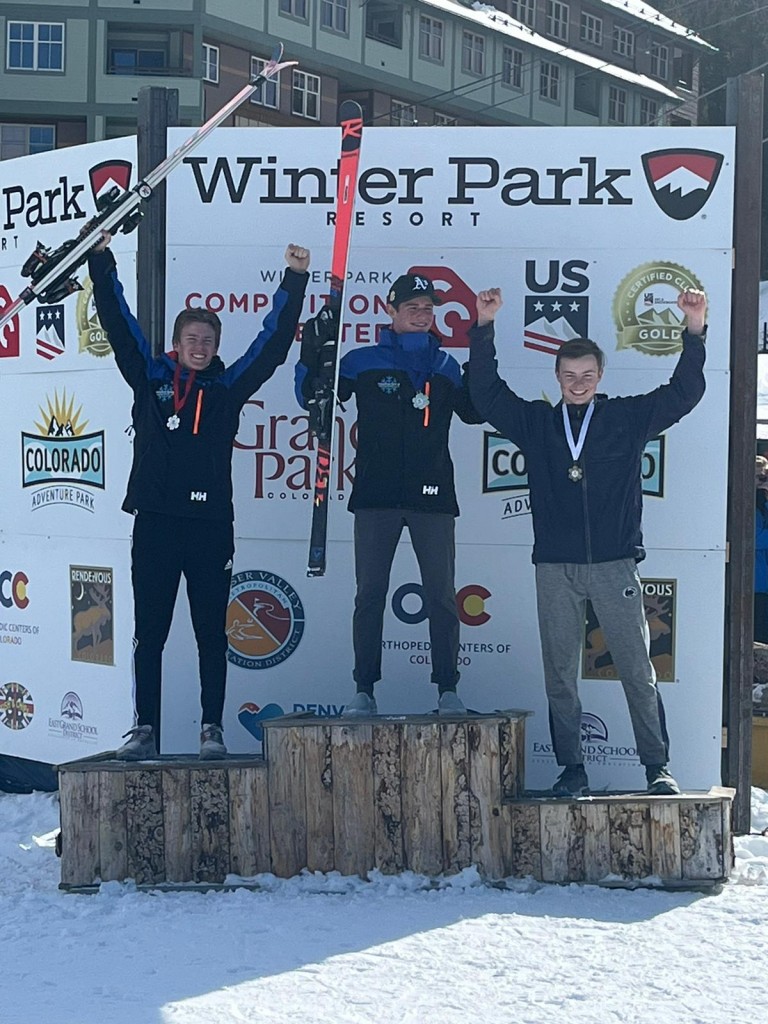 U16 Races in Vail for U16 Championship Qualifiers
The U16 alpine team headed to Vail this week for 2 slalom and 2 GS qualifiers for the upcoming U16 Championships that will be hosted by the Steamboat Springs Winter Sports Club from March 7th to the 11th 2022. We started the week off with 2 slalom races for the women on the new expansion of Ski and Snowboard Club Vail. They were met with ideal racing conditions, great visibility, and the surface was nice and hard giving every competitor a fair chance to tackle the course. We then had two days of GS races during which we were greeted with some fresh snow.
The athletes stepped up though, and showed some of their best skiing yet! The boys still have their slalom races to complete today, after which we will know who has qualified for the U16 championships. On the women's side however, we can already congratulate Noelle Roth, Mollie McTigue, Abby Olson, Katharina Cosby, Emma McHaffie, and Hazel Fernley. While Merritt Flanigan, Avery Olson, and Blanca Torras fell short of qualifying, they should still be proud and congratulated as well for the improvements they have made and the hard work they have put into their season so far.
The Steamboat Springs Winter Sports club is looking for volunteers to help with the upcoming U16 Championship. If you would like to take part and be up close to the action, please visit this link to sign up to volunteer.
Results:
Women's SL Race 1:
4th Abby Olson
7th Hazel Fernley
16th Merritt Flanigan
17th Avery Olson
Women's SL Race 2:
2nd Abby Olson
3rd Mollie McTigue
8th Katharina Cosby
9th Emma McHaffie
24th Noelle Roth
27th Merritt Flanigan
28th Avery Olson
40th Blanca Torras
Women's GS Race 1:
2nd Mollie McTigue
3rd Abby Olson
6th Noelle Roth
12th Katherina Cosby
19th Emma McHaffie
22nd Merritt Flanigan
32nd Avery Olson
35th Hazel Fernley
38th Blanca Torras
Women's GS Race 2:
2nd Abby Olson
3rd Mollie McTigue
7th Noelle Roth
8th Katharina Cosby
17th Hazel Fernley
20th Emma McHaffie
23rd Merritt Flanigan
32nd Avery Oslon
Men's GS Race 1:
2nd Adrian Beauregard
8th Caman Beauregard
12th Curtis Zanni
26th Lachlan Brady
29th Willem Bradford
30th Kade Lawton
37th Cole Contois
45th Dietze Gibson
Men's GS Race 2:
3rd Adrian Beauregard
10th Curtis Zanni
15th Caspian Troan
17th Caman Beauregard
25th Lachlan Brady
28th Willem Bradford
34th Kade Lawton
35th Cole Contois
51st Dietze Gibson