Athlete News, April 29, 2022
Jumping/Nordic Combined
Each year, USA Nordic hosts a fun virtual competition, asking athletes to send in videos of their BEST jumps of the season! Played on a live feed, judges then critique the jumps and award places based off of athlete skills! The Virtual Nationals are still taking place; tune in to our Facebook Page for updates!
U10 Athletes:
Girls:
2nd, Zanah Rind
Watch the Replay Here
Boys:
5th, Devin Langdon
9th, Cooper Bowdre
Watch the Replay Here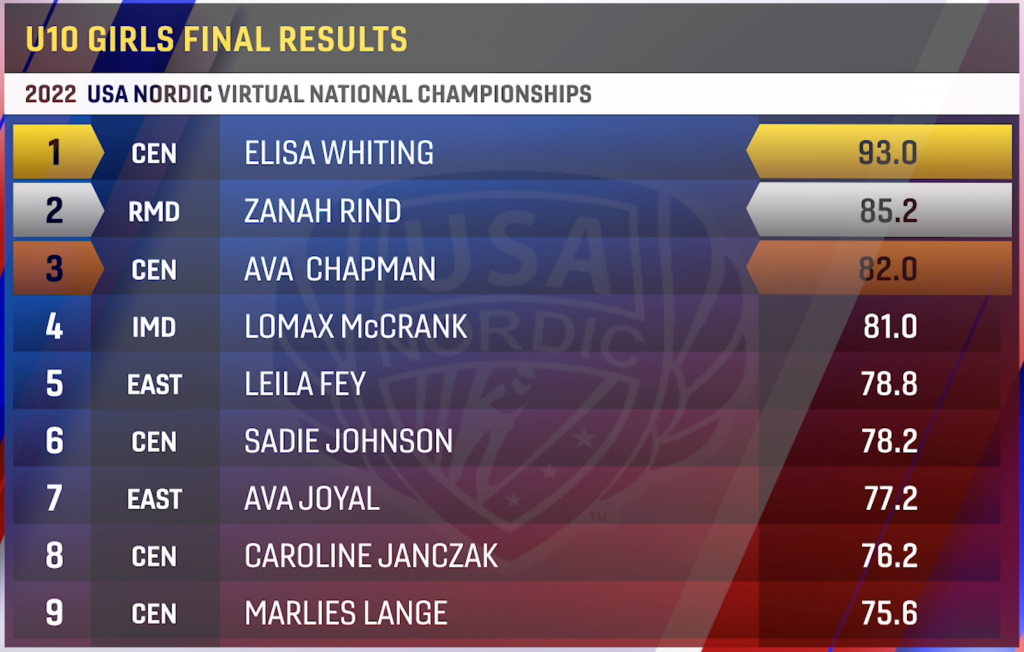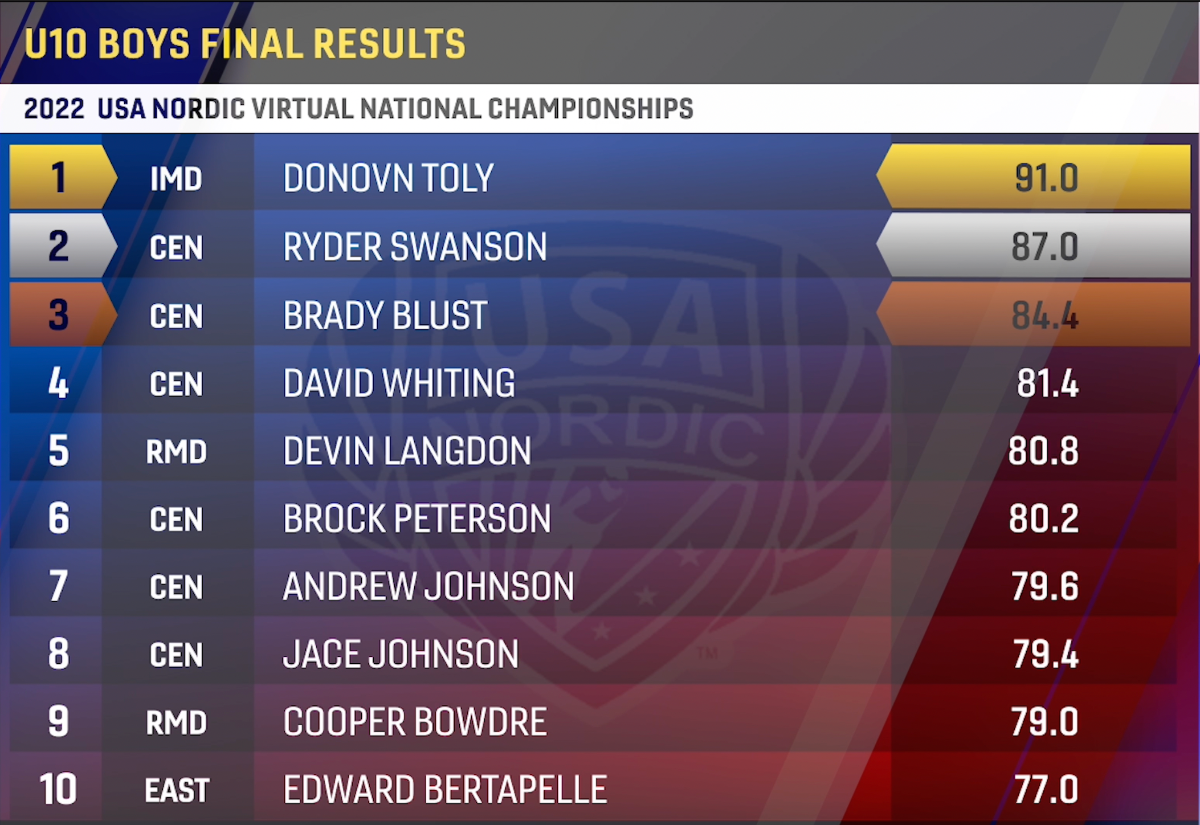 U12 Girls:
2nd, McKenzie Maines
4th, Charlotte Fleming
Watch the replay here
U12 Boys:
No Podiums
Watch the Replay Here
TONIGHT: Watch the U14 girls on the USA Nordic Facebook Page!