Athlete News, January 1st 2016
​Alpine U14
On Sunday, Dec. 20th, the U14 "Team Grizzlies" ventured down to Vail's Gold Peak to compete in the first race of the year! It was a kombi, which included elements of SL, GS, and various awesome terrain elements such as a pro jump, a wave track, and a spine! The challenges were met with confidence and intensity! SSWSC U14 participants included Ryli Adrian, Ellie Blair, Emi Cooper, Emily Craig, Bryn Eliason, Emma Ferer, Eliza Fox, Molly Mueller, Nicole Nolting, Sydney O'Hare, Emily Schneider, Leo Davies, Bode Flanigan, Cole Gedeon, Cooper Puckett, Nicolas Richeda, Oliver Rotermund, Benton Sherman, Alden Wade, & Marat Washburn.
Race #1 Top-10 Results:
Men: Nico Richeda (2nd), Bode Flanigan (4th)
Women: Molly Mueller (8th)
Pics from Top-10 Race #2:
Women U14: (Molly Mueller (5th)
Men U14: (Cole Gedeon (9th), Bode FLanigan (8th), Nico Richeda (6th), Marat Washburn (3rd), Cooper Puckett (1st)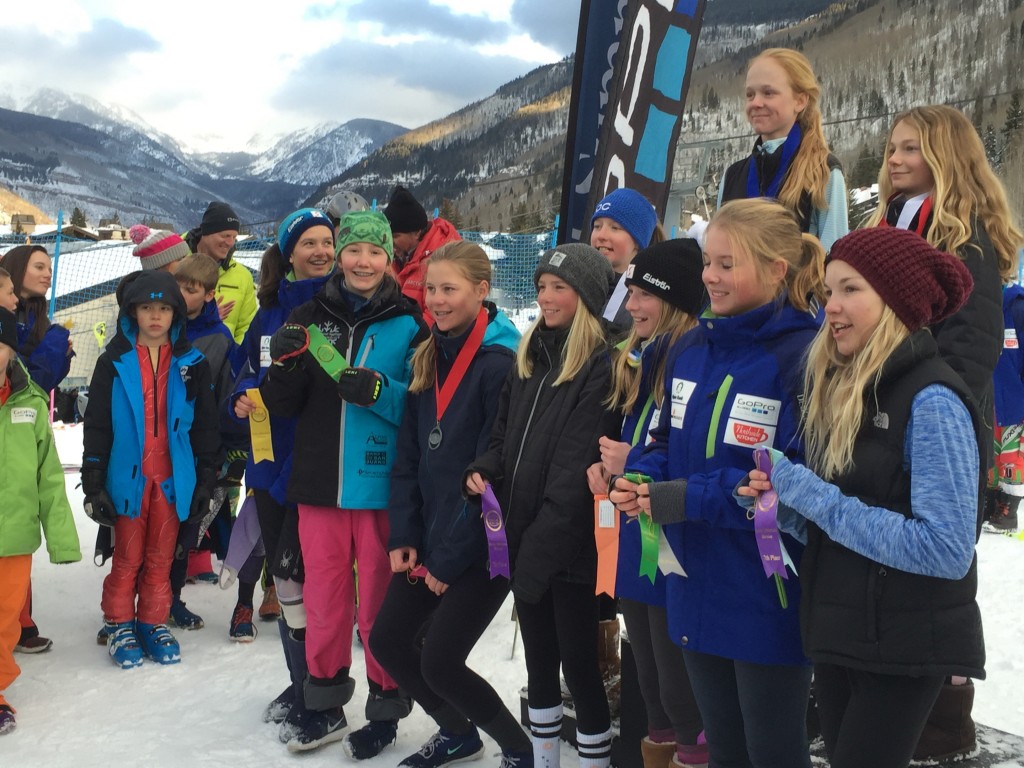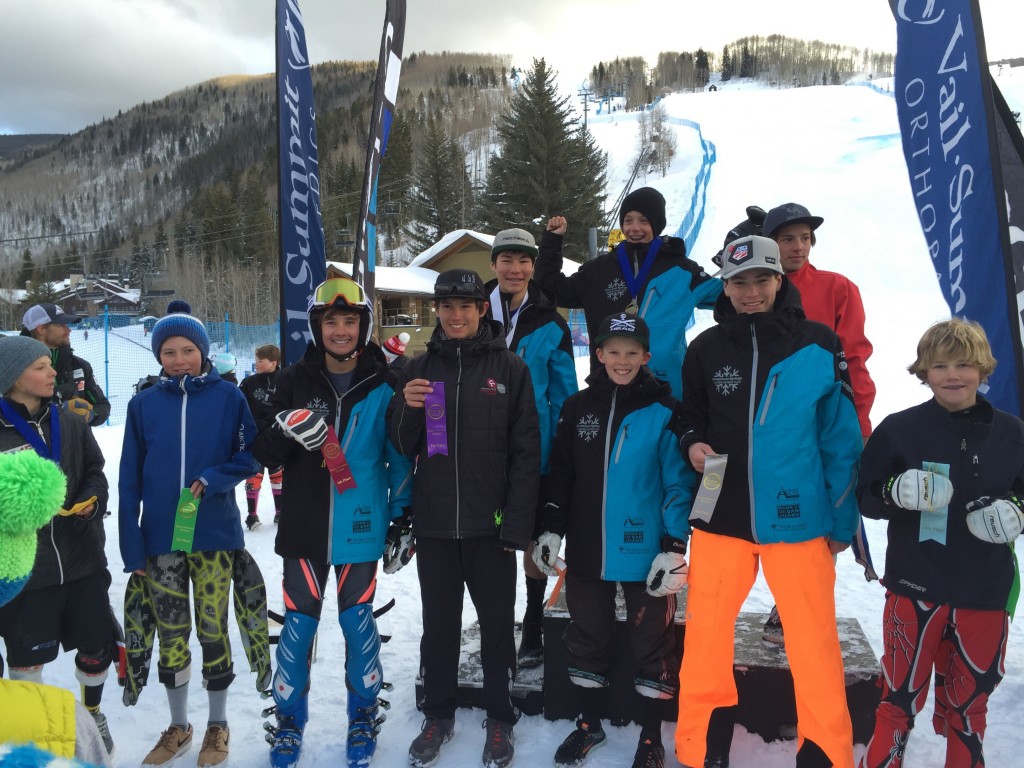 Alpine U19/U21/PG
We wrapped up our early season with another year of the Holiday Classic. This year brought some interesting conditions, with 4 feet of snow leading up to the races, and more throughout the races, surface conditions were not ideal to say the least. A big congrats to the first year athletes who had to battle with major ruts, big chunky holes, and gates popping out, for still pushing themselves hard in situations where they could have backed off. If you can make it through those races, in those conditions, everything else will be a cake walk.
But not everything was a battle for us…a huge congrats to Nick Santaniello who took the win on the first day in the NJR race. We are 2 for 2 now in that race on the men's side…hopefully next year our young guns will make it 3 for 3! And following that up, there was some strong skiing from everyone in between including Jett, Ellese, Patrick, SaRa, Derek.
Next up for us is a busy January. With our weather window, we've been prepping with double sessions up on the new venue. Most of the group will be heading to Winter Park after the New Years. While some will be heading to Park City and Big Sky, MT.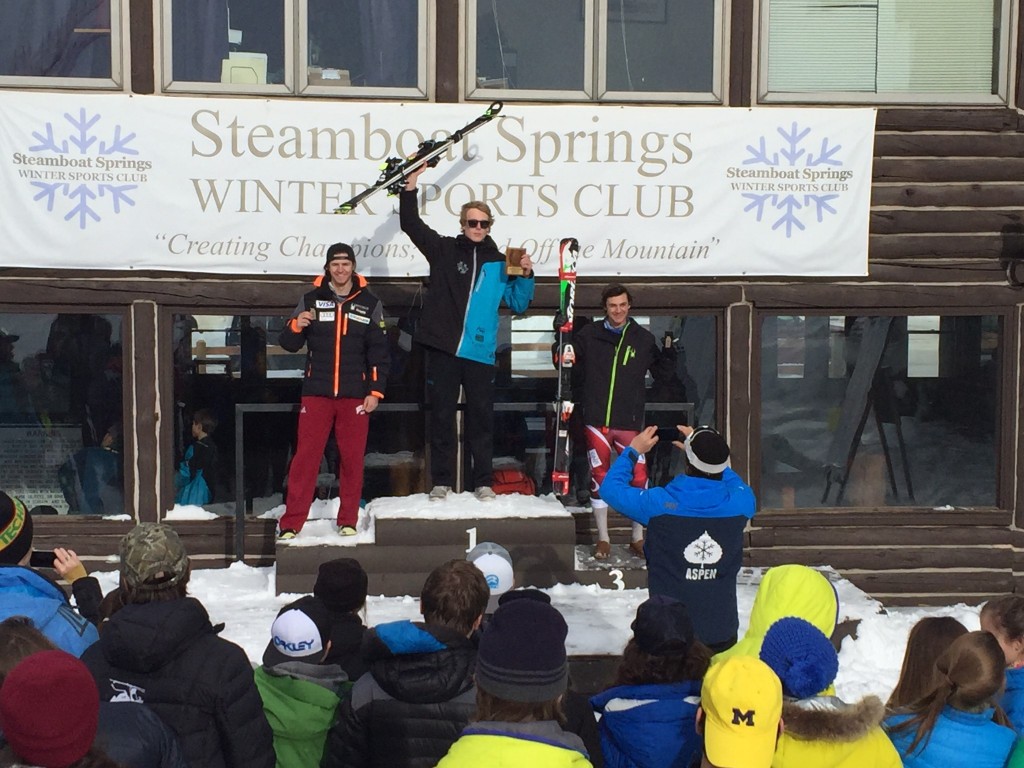 Snowboarding
On December 29th, our SSWSC athletes competed in a USASA Rocky Mountain Series slopestyle event that was stacked with competitors!
Results:
Breaker Boys (12-13)
3rd Place Marty Boyd
4th Place Jacy Werner
6th Place Cooper Scheel
Menehune Boys (10-11)
6th Place Jackie Clemente - His first USASA competition!