Athlete News, July 22, 2016
Freestyle
U19 moguls is continuing on with their training of this block session with a number of athletes from Team Summit training with us! It's been fun to have them around and everyone's levels are improving by making between 20 and 27 jumps per day. It's a lot of hiking in their ski boots but the improvement is worth it!
The High Performance Group is in Park City this week with Maggie Ryan and Trudy Michael participating in the Young Guns US Ski Team Project. They are getting coached by some of the US Team athletes and really enjoying their time and the Center of Excellence, (home of the USST). Avital Shimko, Sophia Schwartz and Lane Stoltzner are training at the Utah Olympic Park as well during this time. The High Performance Team's goal is to log over 1000 water ramp jumps this summer, (each). They are headed to Australia in a few weeks for a 3 week on snow camp.
The U13 and U15 groups have just wrapped up their 2nd session of summer water ramp! The kids have been making some good strides with their jumping, as well as with their trampoline and gymnastics skills. We've had a few first-time back flips and great progress with 360s on the ramps this session. Athletes have been working hard out there to refine their skills, and have a well-deserved break next week. We look forward to seeing even more of our athletes out at the ramps for session 3. If you haven't signed up yet, don't forget to register - there's only a few spots left!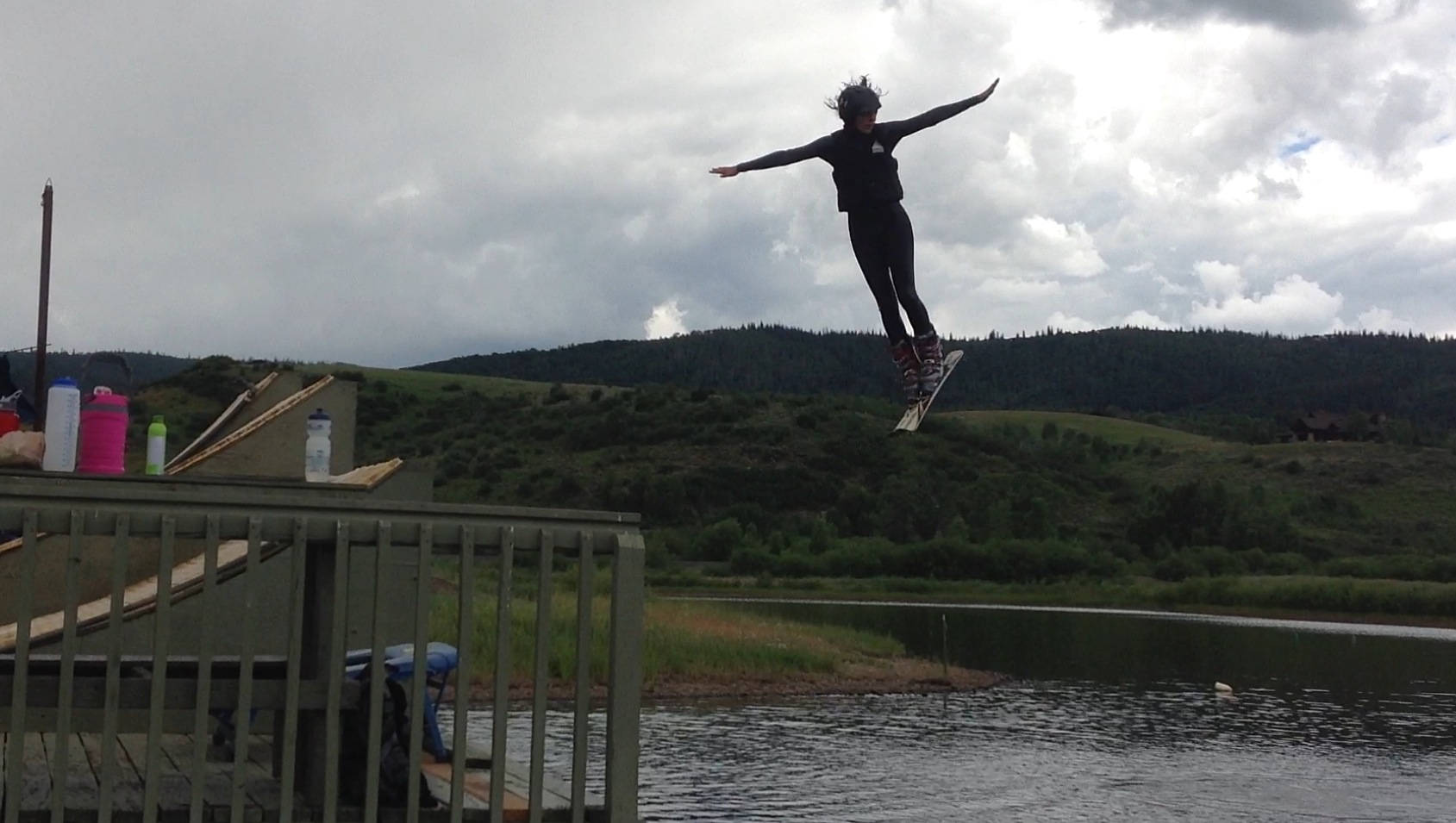 Riley Hodges nailed her 360s this week!

A shot of one of Christopher Stone's first backflips of the year.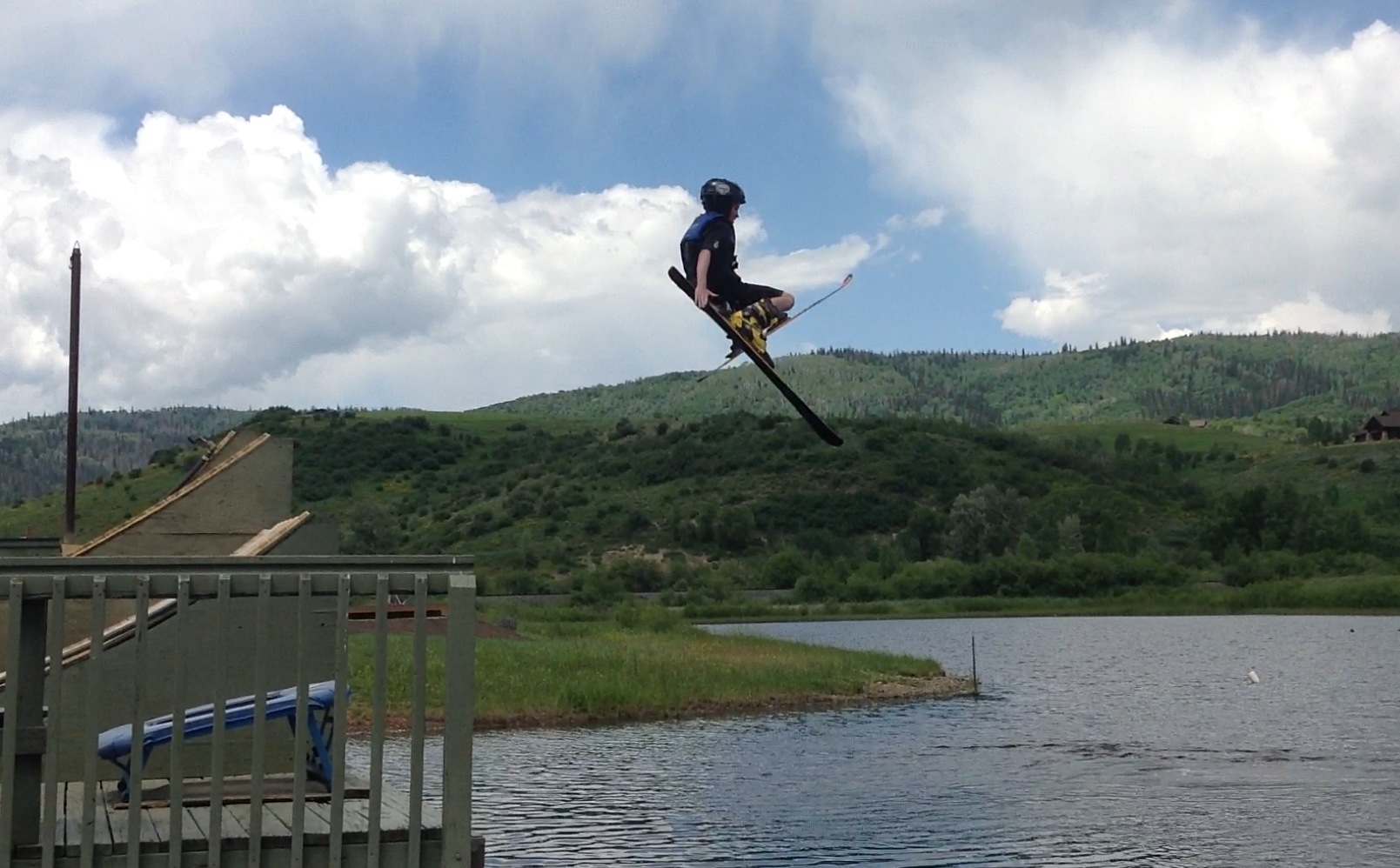 Bridger Carlton with a sweet grab.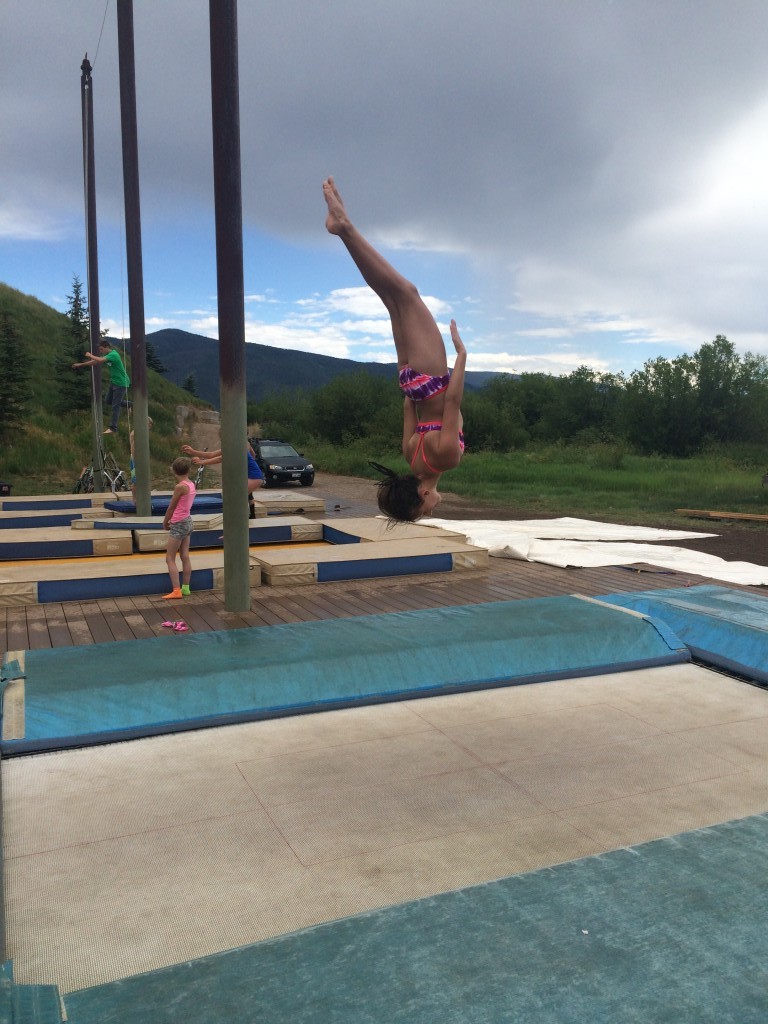 Anabel Ayad practicing her back layout on trampoline.
Cross Country
2016 SSWSC XC Test Camp July 11th-14th
In its twelve edition, the SSWSC XC Test Camp was a resounding success. 34 total athletes participated, with guest athletes traveling from Boulder, Aspen, Telluride, and Crested Butte. Four physical tests in four days, make up the heart of the camp. Tests include: Canadian Strength Test, Hot Springs Uphill Running Time Trial, Sanctuary Double Pole Time Trial, 3,000 Meter Running Race. Points were tallied after each test using World Cup Scoring. Top points took top prize.
Female Overall:
1st – Kathleen O'Connell- SSWSC
2nd- Sadie Cotton- Boulder
3rd- Jordi Floyd- SSWSC
Male Overall:
1st- Simon Zink- SSWSC
2nd- Emil Graf- Boulder
3rd- Noel Keeffe- SSWSC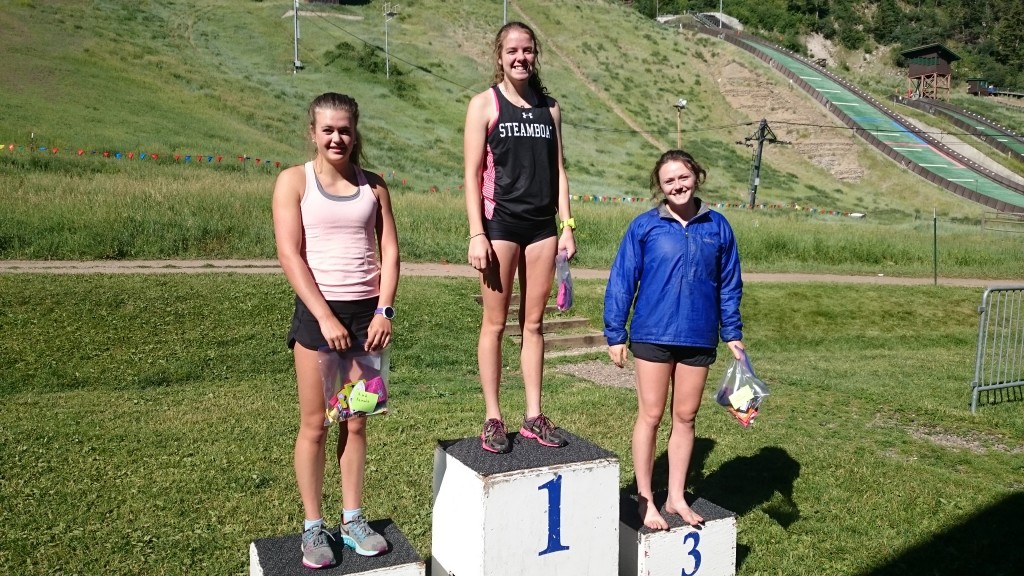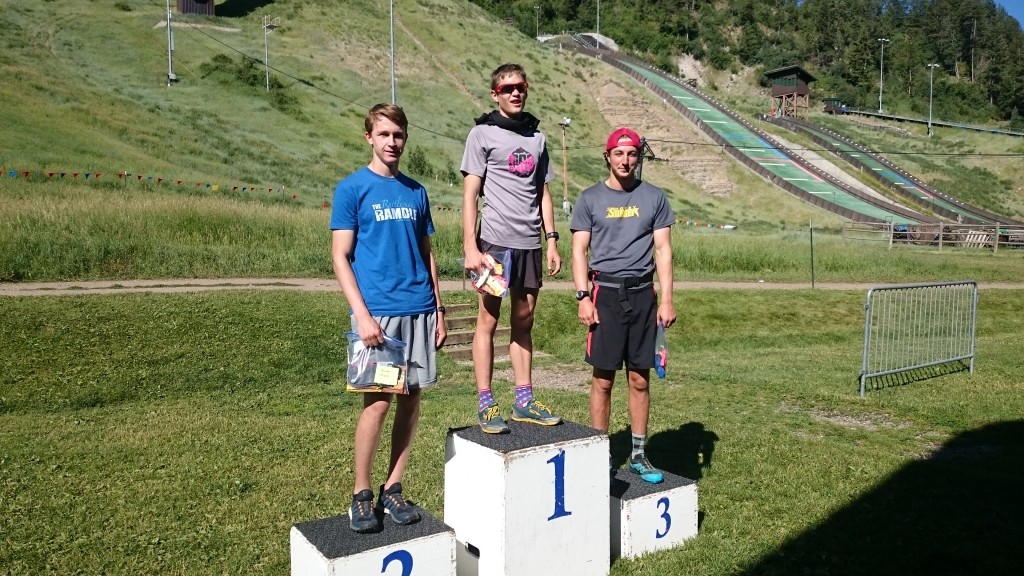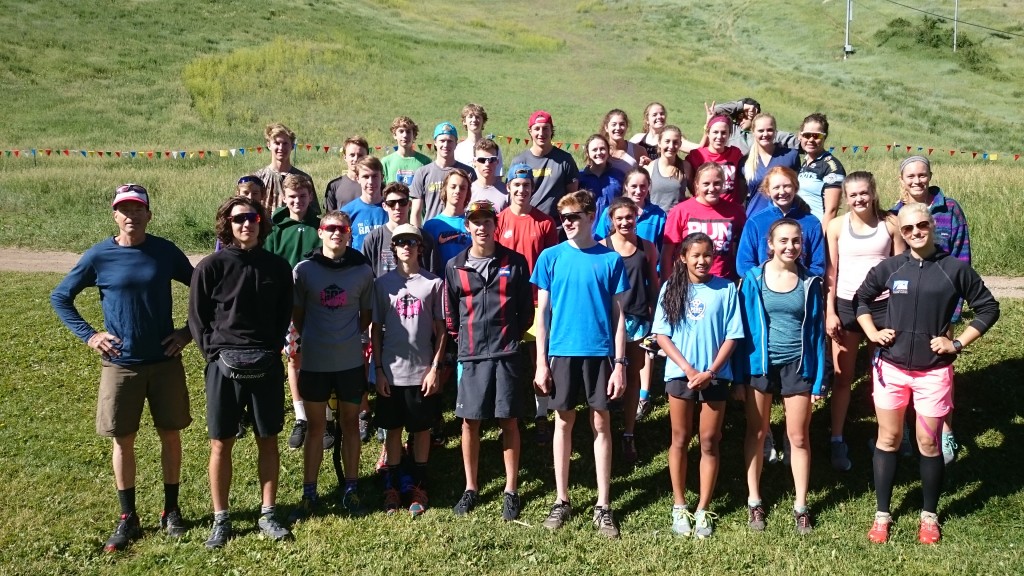 Cycling
The SSWSC Cycling team hosted a Steel Team Training Race on Wednesday night. The race was a team time trial with teams of 2. Eleven teams came out to compete with the winners having a combined age of 90 years…(you do the math.) Strength & Conditioning Director, David Zink and Head U18/21 XC coach, Josh Smullin took the win with an astounding time of 44:21. The second place team was the young XC lads, Tyler Terranova and Evan Barbier with a time of 45:02. To round out the top 3 was the fast co-ed team of U16 Alpine coach, Ben Brown and Pro Cyclist, Amy Charity. Amy gave the group of aspiring road riders some great pointers before they took to the road.