CLICK HERE TO PURCHASE YOUR TICKET!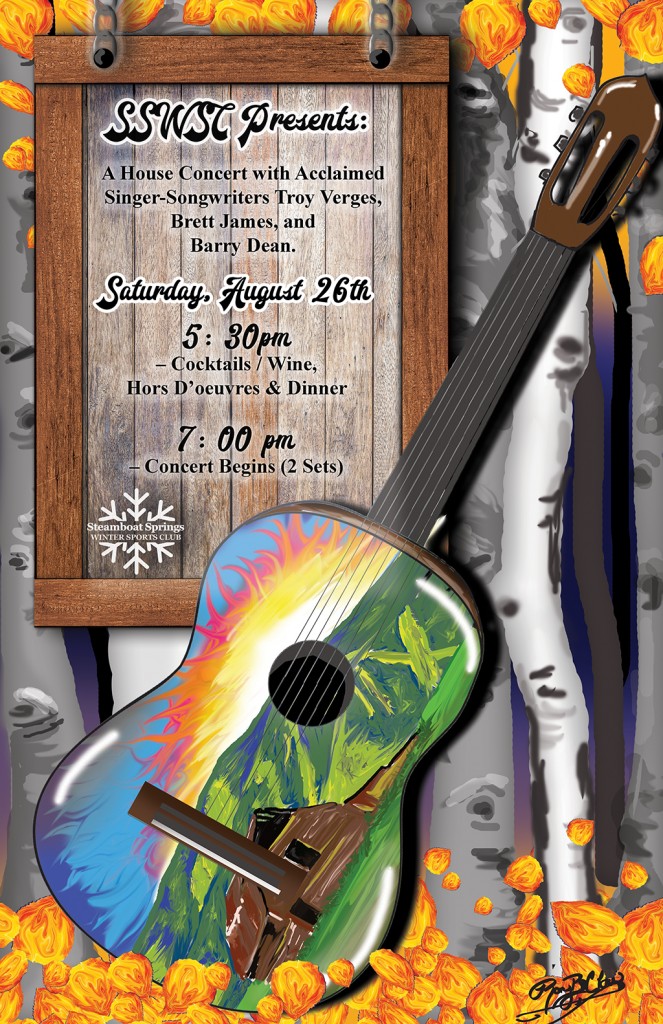 Troy Verges, Brett James, and Barry Dean will be playing a private house concert!
Amazing artists who have received many accolades including Songwriters of the Year, Grammy Awards, Oscar and Golden Globe nominations, and a slew of #1 songs. Working with block-buster artists such as Tim McGraw, Taylor Swift, Little Big Town, Carrie Underwood, Hunter Hayes, Martina McBride, Rascal Flatts, Kenny Chesney, Toby Keith, Jason Aldean, etc. Enjoy cocktails, hors d'oeuvres and dinner with the music and story telling by Troy, Brett and Barry with Acoustic Guitars.
$250 per guest
Read about Brett James HERE
Read about Troy Verges HERE
Read about Barry Dean HERE
CLICK HERE TO PURCHASE YOUR TICKET!