Check out World Pro Ski Tour racing action on January 6 & 7, 2023, at Howelsen Hill, featuring professional men's and women's side-by-side ski racing with three pro jumps on the Howelsen Hill face! Spectators are welcome, with excellent viewing right from the base of Howelsen. The Steamboat races feature thrilling finishes, big crashes, and the toughest jumps on the circuit. You don't want to miss it!
Race video streams, including the Alpine Bank World Pro Ski Tour Junior Challenge, are on MTN-TV here.
Alpine Bank World Pro Ski Tour Junior Challenge
2022 Life in Between the Gates segment featuring the Alpine Bank junior race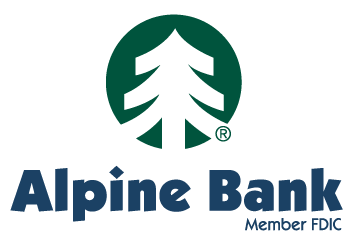 On Friday, January 6, junior racers from the Steamboat Springs Winter Sports Club will compete in coed teams mentored by the World Pro Ski Tour pros on a dual course over the final pro jump and finishing in the pro finish arena. This has been a tradition at the Howelsen Hill event every year, sponsored by Alpine Bank. The race will be featured in the "Life Between the Gates" reality TV show that will air frequently on MTN TV in Steamboat and across Colorado. Come cheer on these junior racers starting at 4:45pm as they race in this unique and fun team event.
Watch the 2022 Alpine Bank World Pro Ski Tour Junior Challenge race from start to finish here.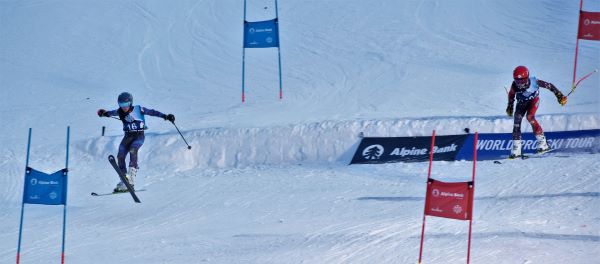 Spectator Info
Easy access viewing from the base area, all are welcome! No admission fee.
Overflow parking is available at the rodeo grounds parking lot just across the river on 5th Street. Short walk to the race course.
Howelsen Hill also can easily be accessed by walking from downtown over the pedestrian bridge behind the fire station on Yampa Street and 9th Street.
Elimination rounds are scheduled to start at 12:30pm on Friday and 11:00am on Saturday, and generally last a couple hours as the field is narrowed down to the fastest four racers for the super final. Come enjoy some food and drink at the Outrun and watch from the patio by the firepits!