Moose's Loose Golf Tournament
SAVE THE DATE! 45th Annual Moose's Loose will be on Wednesday, September 18, 2024! Registration opening in August.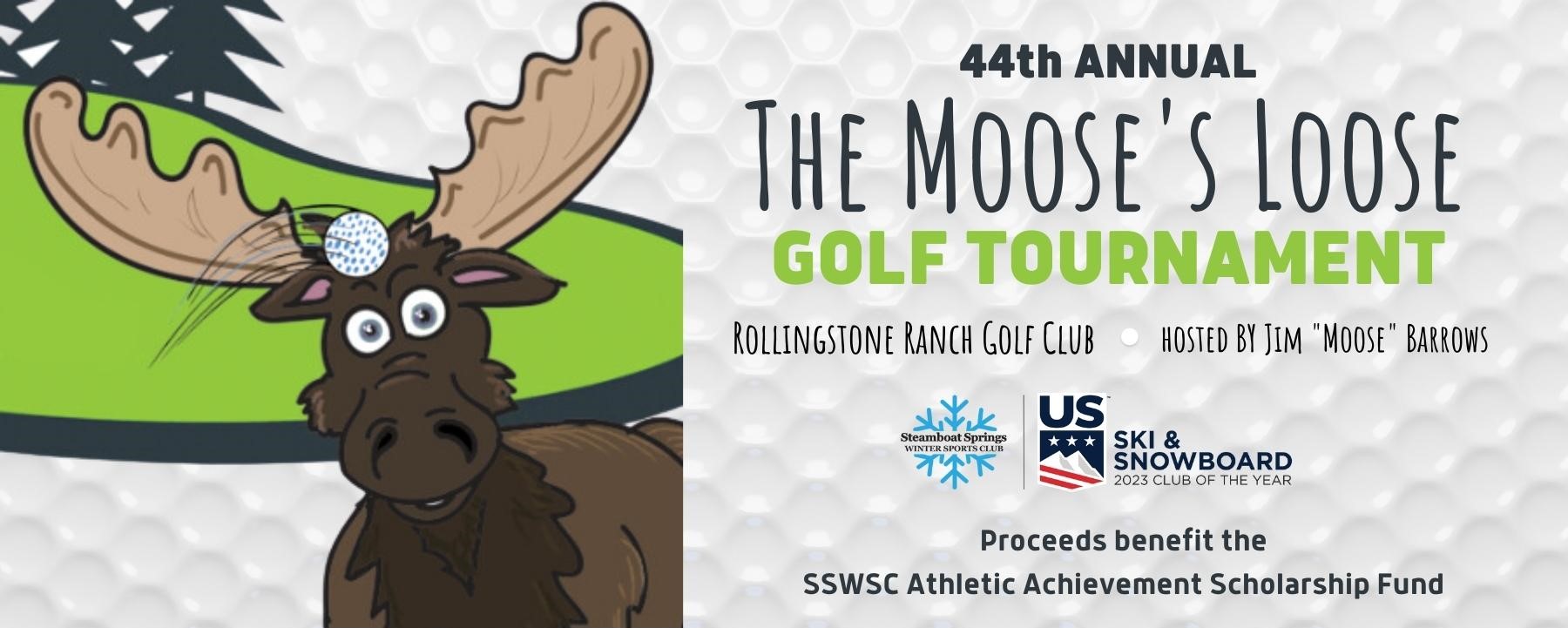 Thanks to everyone who participated in the 44th Annual Moose's Loose Golf Tournament!
The Moose's Loose Golf Tournament is Steamboat's longest-held golf tournament, hosted by Olympian Jim "Moose" Barrows. All proceeds from this tournament go to the Athletic Achievement Scholarship Fund at the Steamboat Springs Winter Sports Club Moose Barrows envisioned to make sure Steamboat kids who have achieved the top levels in their winter sport at the club can afford to travel to their championship level events without undue financial hardship.
Want to contribute to Moose's Athletic Achievement Scholarship Fund directly? Contact the SSWSC Office at 970.897.0695 x100 or email us.